About Us
WHO WE ARE
Founded in 2004, Kerui Refractory is the first choice for overseas and domestic customers to import refractory materials from China.
Kerui Refractory strives to provide top-notch solutions and service for high-temperature industries worldwide, including iron-steel, aluminum, power, glass, boiler, non-ferrous, cement industry, etc. Our primary objective is to enable the success and prosperity of these industries by providing them with the necessary materials and support to operate safely and efficiently at high temperatures. With our profound expertise and worldwide influence, we take great pride in empowering high-temperature industries across the world.
Employees

Successful Cases

Factory

Tons Annual Capacity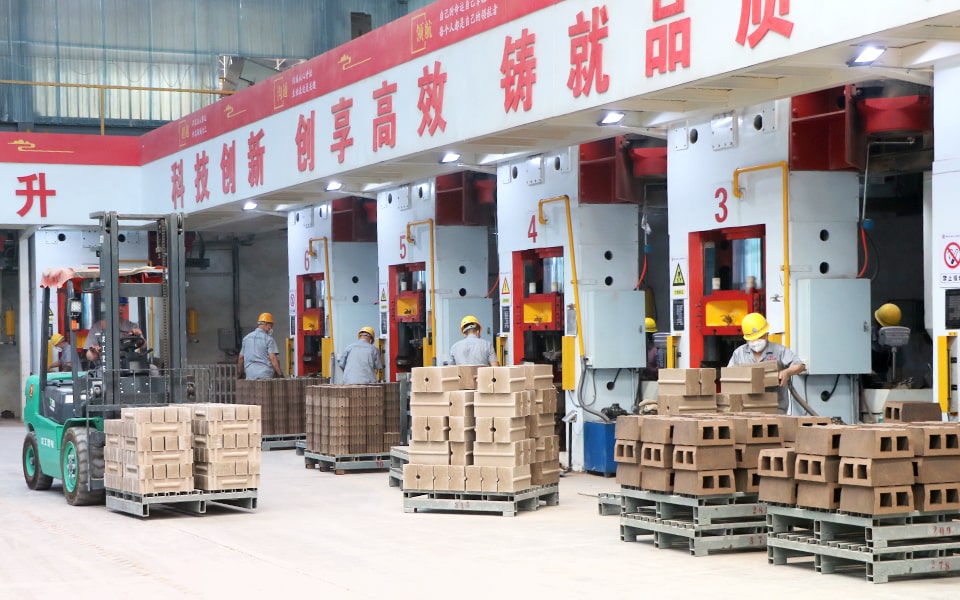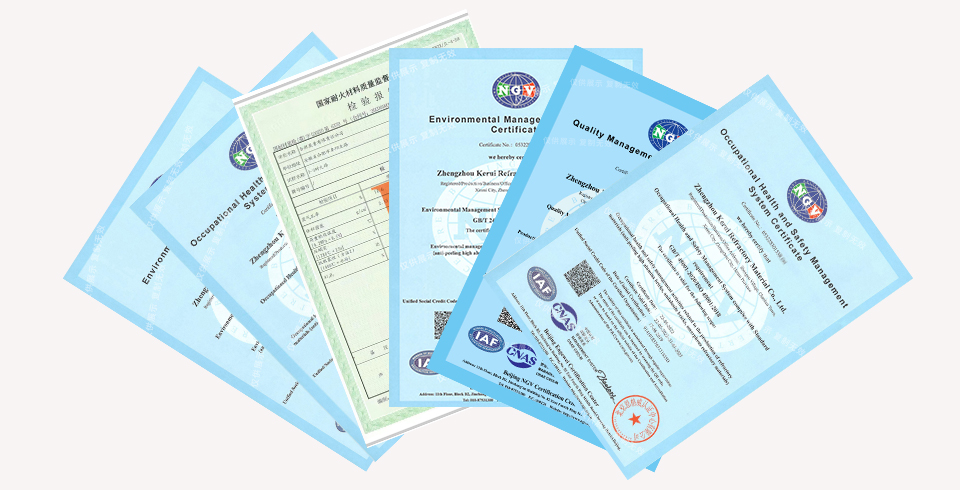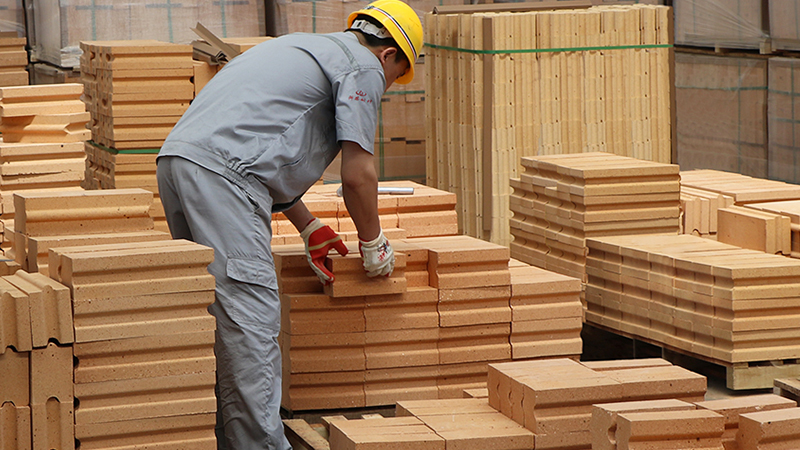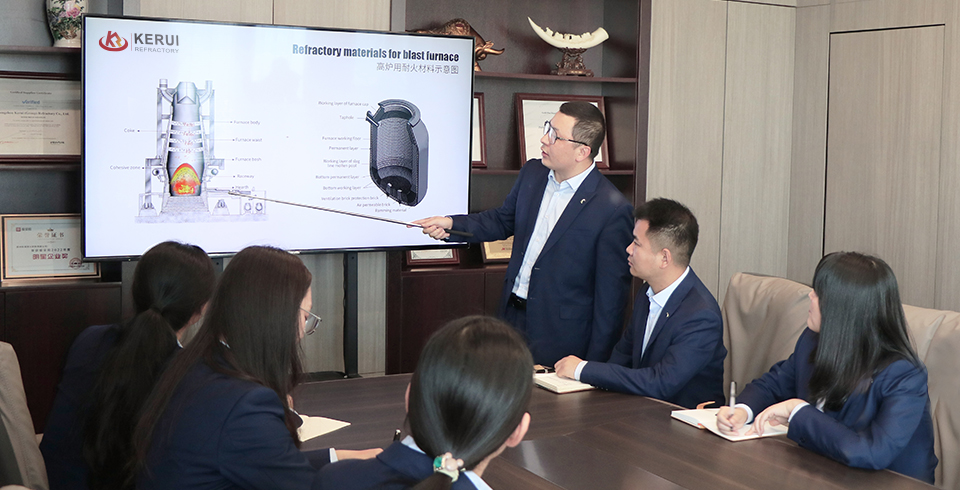 What Does Kerui Refractory Do?
R&D and Innovation
Products
Solutions
Kerui Refractory has placed a strong emphasis on research and development (R&D) and continuous innovation. We have a dedicated team of researchers and scientists who constantly explore new technologies, materials, and manufacturing processes in the refractory industry. Through our R&D efforts, we strive to develop advanced and high-performance refractory solutions that meet the evolving needs of various industries. This includes investigating new materials, optimizing existing formulations, and improving manufacturing techniques to enhance the properties and characteristics of refractory products.
Kerui Refractory offers a wide range of refractory products to cater to different industries and applications. We develop and manufacture high-quality refractory materials that are used in extreme conditions, such as high temperatures, chemical corrosion, and mechanical stress. Kerui product portfolio includes various types of refractories, such as bricks, monolithic refractories, castables, coatings, precast shapes, etc. These products are designed to withstand the severe conditions encountered in industries like steel, cement, glass, petrochemicals, and more. Kerui Refractories ensures that our products meet the required standards of performance, durability, and reliability.
Kerui Refractory provides comprehensive solutions to address the specific needs and challenges faced by our customers. We collaborate closely with clients to understand their requirements and develop customized refractory solutions tailored to their applications. Whether it is designing lining systems for furnaces, kilns, or reactors, or providing solutions for thermal insulation, corrosion resistance, or mechanical stability, Kerui Refractory offers expertise and technical support. We also assist customers in installation, maintenance, and troubleshooting of refractory linings, ensuring optimal performance and extended service life of the refractory products.
WHY CHOOSE KERUI
Production

Fully automatic batching system;

20 sets of 400-1000 ton forming presses;

2 * 168m high-temperature tunnel kilns;

20000㎡ storage workshop.

Testing

High temperature reheating/load softening creep test furnace;

Compressive/flexural strength testing bench for refractory materials;

Composition testing and inspection platform for refractory materials;

Laboratory for physical/chemical properties for refractory materials.

Certificates

1 invention patent certificate: fireproof brick for fireway wall;

20+ Practical new technologies;

ISO9001/ISO14001/OHSAS18001/CE/SGS;

High-tech enterprise certificate.

Service

One-stop Service;

Professional after-sales team support and lifetime guarantee;

Supervision of quality-control team;

Customer-oriented and personalized solution service.
KERUI'S FOOTPRINTS
In 2004, Songchen Wei founded Kerui Factory in Chaohua Town, Xinmi City. At that time, the production equipment only had 2 presses, 2 downdraft kilns, and 1 gas generator.
In 2012, Kerui registered the "KRNC" trademark and started str ategic branding operations.
In more than 20 years of innovation, KERUI has become one of the largest refractory materials manufacturers in China, and is serving the customer both at home and aboard. Today, with an unwavering dedication to quality and customer satisfaction, Kerui continues to leave its indelible footprints in the global refractory materials market.
KERUI'S NETWORK ALL OVER THE WORLD
Continents

Countries and Areas

Successful Cases

Customers
Besides mainland China, Kerui Refractory has exported products to more than 50 countries and regions across 5 continents across the world, including Asia, Europe, America, Africa and Oceania. We have received recognition and high praise from customers all over the world, and are constantly receiving customers' return orders and referrals.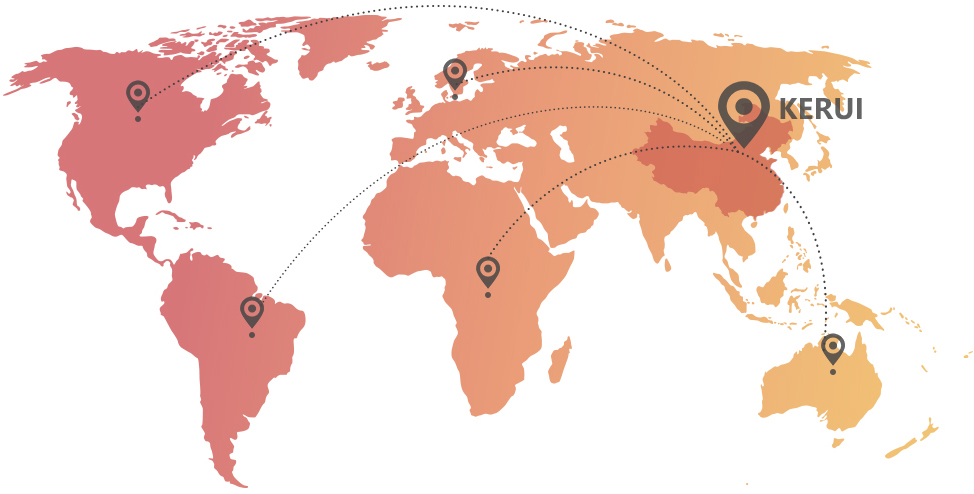 Empowering High-temperature Industry Globally
Mission
Committed to providing high-quality refractory materials and solutions for high-temperature industry globally, contributing to the development of global high-temperature industry.
Vision
To become a leading expert in high-temperature refractory products and solutions in the global market.
Core Values
Customer-centric, insist on teamwork, innovation management and development.
Working on the Future
As a forward-looking company, Kerui Refractory was born in a time of change and constantly strives to anticipate the evolving needs from customers and the industry as a whole. Through continuous innovation in products and solutions, Kerui Refractory is serving the customers in industries better and better, from metallurgy to cement, chemicals to energy To practice our slogan "Empowering High-temperature Industry Globally!", Kerui has never stopped.