Ceramic Fiber Paper
Kerui ceramic fiber paper has good insulation and sealing properties at high temperatures. Due to advanced manufacturing processes and excellent quality, Kerui ceramic fiber paper is an ideal material for many industries.
42-50

Al2O3% (≥)

49-57

SiO2% (≥)

200-240

Bulk Density (g/cm³)

1260-1350

Classification Temperature (℃)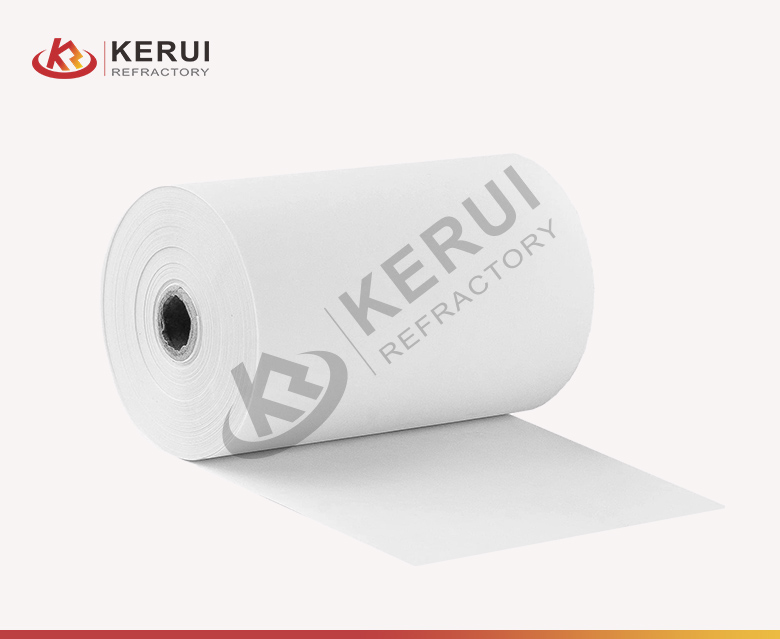 Technical Index of Ceramic Fiber Paper
Ceramic fiber paper takes ceramic fiber cotton as the main raw material. The manufacturer will add a certain proportion of binders to make high temperature ceramic insulation paper softer and more elastic. Kerui ceramic fiber paper uses high-purity raw materials, assisted by advanced manufacturing processes. Accordingly, this product is an ideal high-temperature insulation and sealing material.
Here are detailed parameters of this product. Please tell us which kind of product do you need, Kerui business manager will contact you as soon as possible.

Item/Grade
STD Paper
HD Paper
Classification Temperature ≥/℃
1260
1350
Chemical Composition
ω (Al2O3)/%
42-47
44-50
ω (SiO2)/%
52-57
49-55
Color
White
White
Bulk Density (kg/m³)
200
240
Tensile Strength/MPa
0.4
0.7
Loss of Ignition ≤/%
10
6
Thermal Conductivity Coefficient /[W/(m·K)]
200℃
0.06
0.06
400℃
0.09
0.08
600℃
0.13
0.13
800℃
0.2
0.19
1000℃
/
0.29
1200℃
/
0.43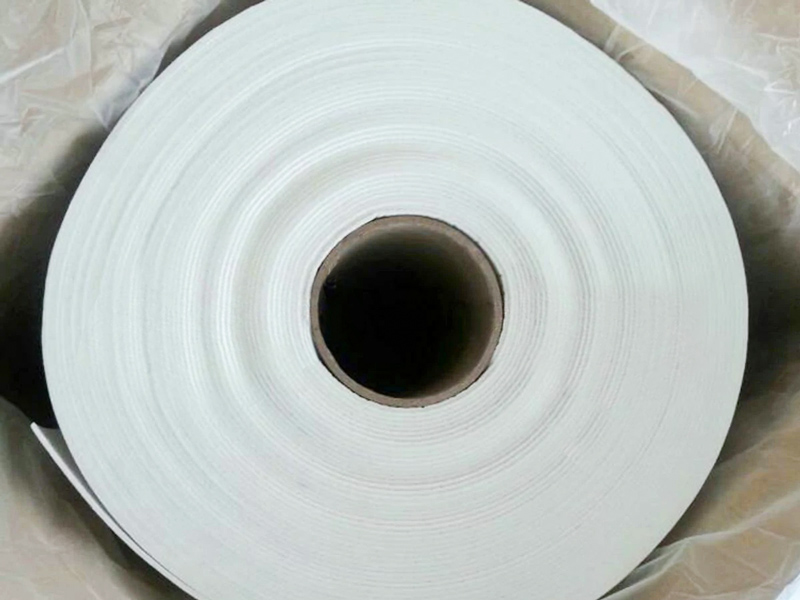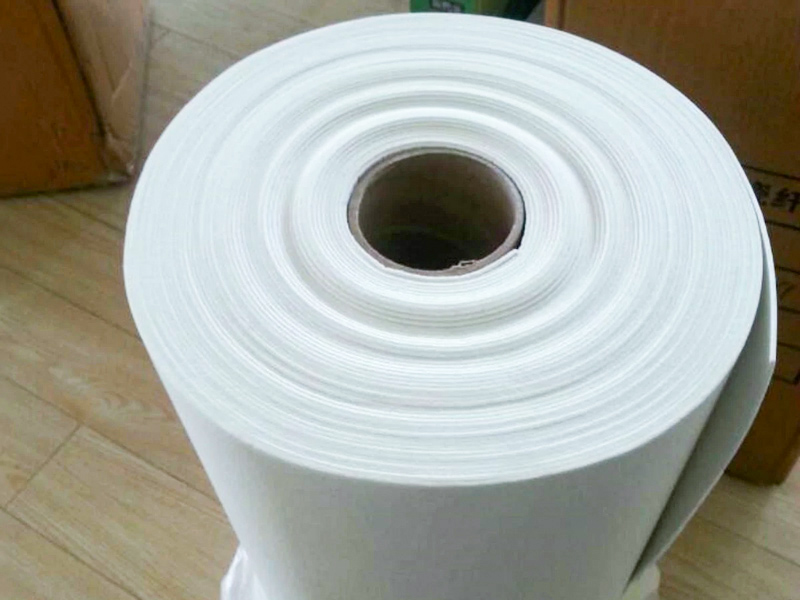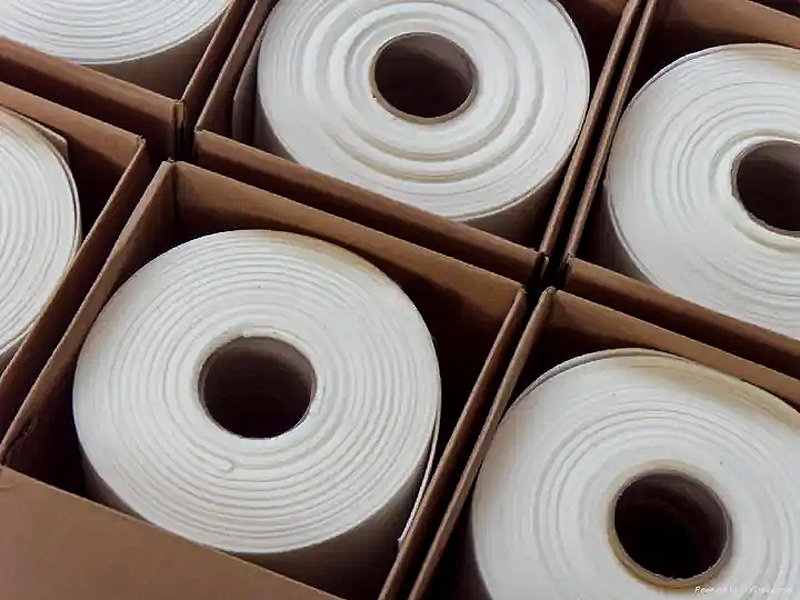 Important Features of Kerui Ceramic Fiber Paper
Thermal Insulation Effect
The application of refractory fiber paper on the periphery of thermal equipment can have a good thermal insulation effect. Due to the refractory ceramic fiber structure, Kerui ceramic fiber insulation paper results in low thermal conductivity. Therefore, the application of this product can improve the thermal efficiency of your high temperature kilns greatly.
Dielectric Strength
Kerui ceramic fiber paper is able to withstand strong voltage. That is to say, between any two points on the ceramic fiber paper, the likelihood of arcing is very low. Customers can use this product as an excellent insulation material in all kinds of electric equipment.Like brick insulation effect, this product ensures safe operation of your business and expand your business scope.
Tear Resistance
With high quality refractory fiber as raw material, Kerui ceramic fiber paper has excellent tear resistance. Besides, Kerui adopts advanced manufacturing processes to form a strong structure. Therefore, Kerui ceramic fiber paper has relatively higher tear resistance than the products from other suppliers. This also brings longer service life and safe operation effect.
Low Content of Slag Ball
The slag ball content of Kerui ceramic fiber paper is low. Because we conduct strict quality control during the raw material processing stage. The lower the ball content, the smoother the surface of the refractory fiber paper. At the same time, the product's fire resistance and thermal insulation effect are also guaranteed.
Mechanical Strength
As we know, the application of this product is often in all kinds of high temperature kilns and equipment. Therefore, excellent mechanical strength is important in construction site. Kerui ceramic refractory paper has good mechanical strength to form a stable structure in the kilns. Now contact us for free sample to see the strength.
Noise Reduction Effect
Due to the superior material as well as manufacturing process, Kerui ceramic fiber paper roll has good noise reduction effect. It allows this product to have wide application expect for high temp equipment. Customers in auto industry may also need ceramic fiber roll and other insulation material.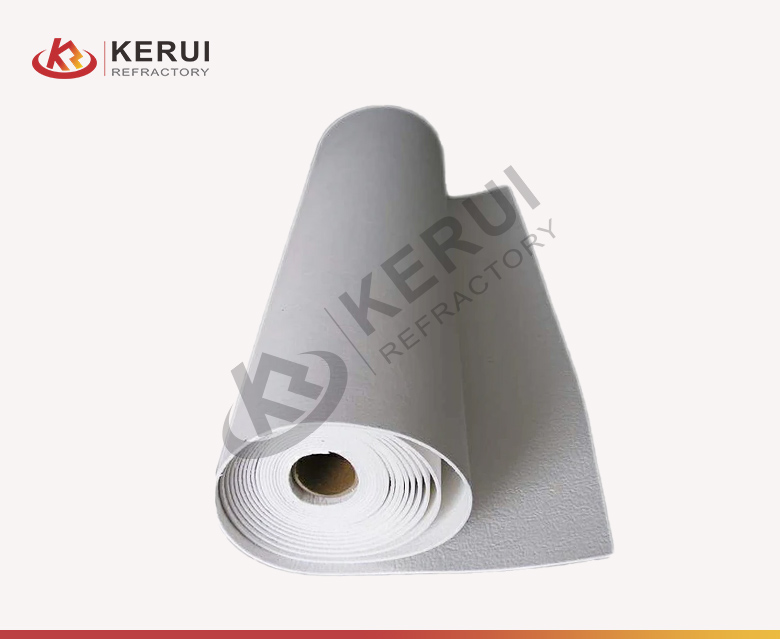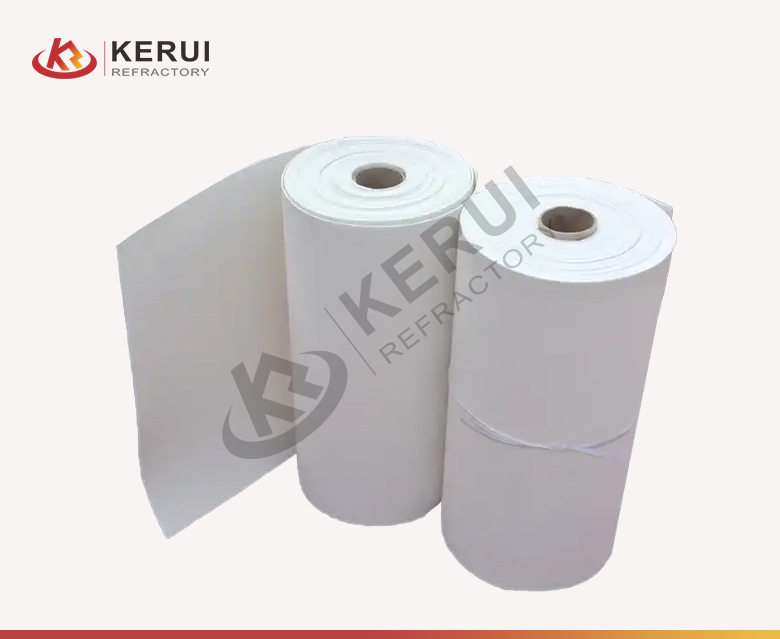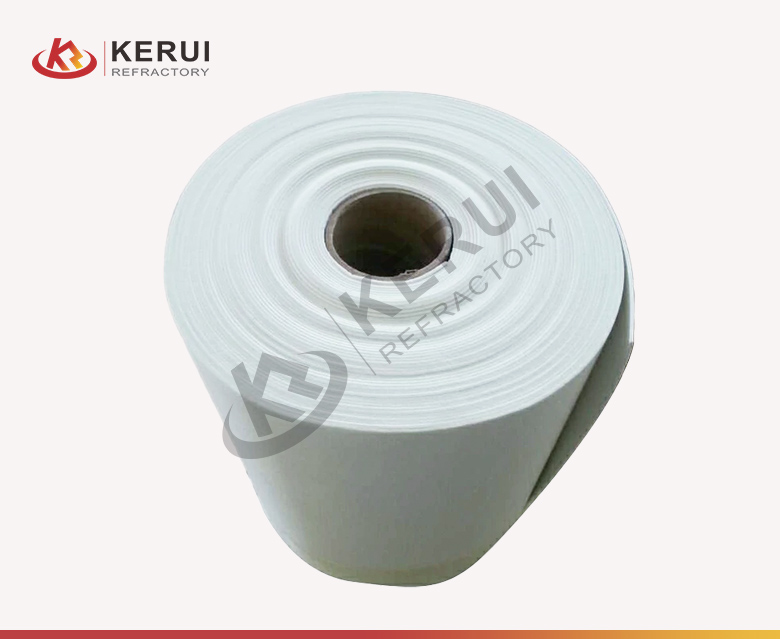 Benefits of Using Ceramic Fiber Paper
Energy Saving
Kerui ceramic fiber paper has low thermal conductivity and low heat storage, which means it can reduce heat loss and save energy. It can also resist thermal shock and withstand temperature fluctuations without cracking or degrading. Ceramic fiber paper combined with refractory brick liner can help improve the efficiency and performance of furnaces, kilns, ovens, boilers and other heating equipment.
Easy Construction
The ceramic fiber paper is lightweight, flexible and easy to cut and shape. It can be molded, wrapped, or layered to fit different geometries and surfaces. It can also be bonded with adhesives, staples, or pins to secure it in place. Kerui ceramic fiber paper can be used as insulation, gaskets, seals, liners and fire protection in various industries and applications.
Safe Operation
One of the most important factors in choosing this product is fire-resistant and can withstand temperatures up to 2300°F. It does not melt, burn, or emit toxic fumes when exposed to fire. It also has good dielectric strength and can resist electrical breakdown. The insulation paper can provide protection from fire hazards and electrical shocks in various environments.
Additional Benefits
As a kind of superior product for high-temperature applications, Kerui insulation products has many additional benefits. It has excellent corrosion resistance and can resist most chemicals except hydrofluoric, phosphoric acids and concentrated alkalis. It also has good sound absorption and can reduce noise and vibration. This product can enhance the quality and durability in where requires high-temperature insulation and protection.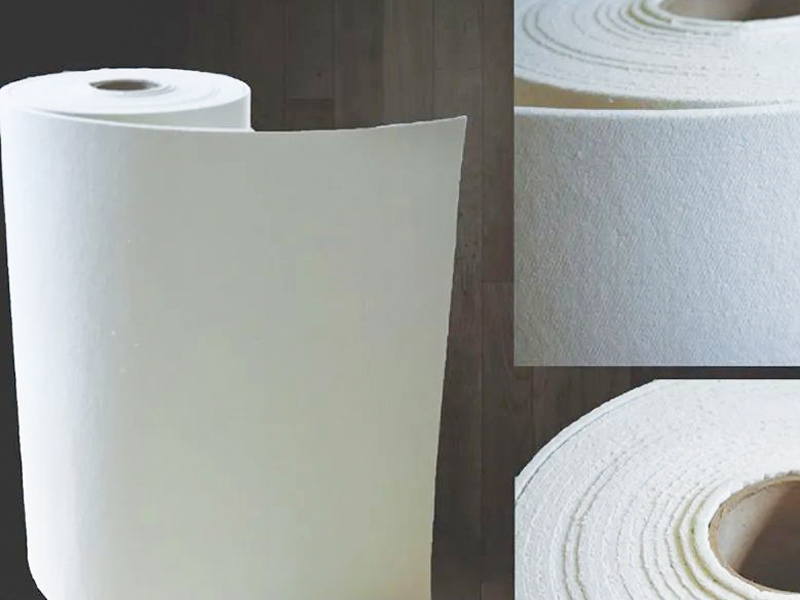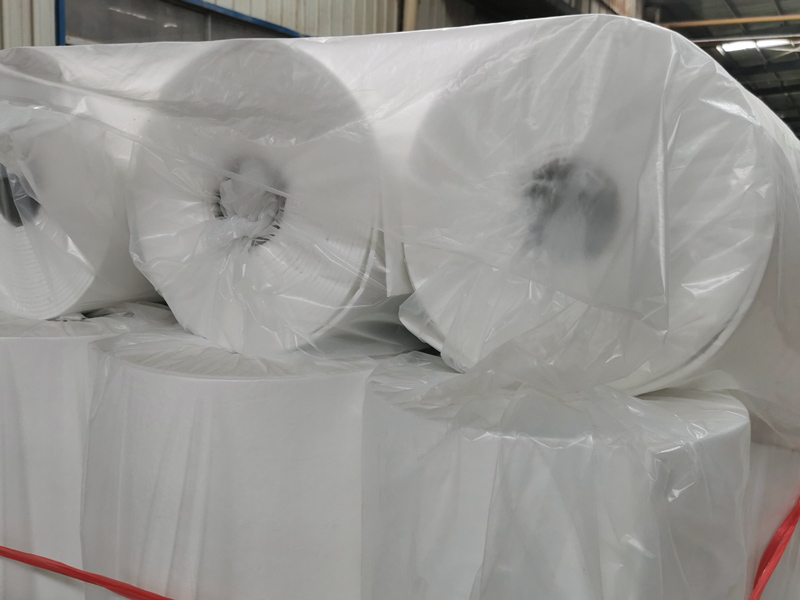 Manufacturing Process of Ceramic Fiber Paper
Ceramic fiber paper is a unique product that primarily consists of an aluminum silicate fabric in a non-woven matrix with a latex binder system. If you want to watch more videos about Kerui ceramic fiber products, please follow Kerui Youtube. The manufacturing process of ceramic fiber products involves several key steps:

1. Raw Material
The first step in the production process involves the purification and dispersion of refractory fiber. This ensures that the fiber used in the production is of high quality and free from impurities.
2. Pulping
The purified and dispersed refractory fibers then come to pulping stage. This process involves breaking down the fibers into a pulp, which forms the base material for the ceramic fiber paper.
3. Paper Forming
After pulping, it comes to paper forming process. This is done using a specialized paper-making process to form uniform, lightweight, flexible sheets. This step is crucial in determining its quality.
4. Drying
After the paper has been formed, it undergoes a process of dehydration and drying. This involves removing any excess water from the paper and then drying it to ensure it is completely dry.
5. Burning off Binder
The final step in the production process is burning off the binder. This is done to remove any remaining binder from the paper and to ensure that the final product is pure refractory fiber paper.
Uses of Kerui Ceramic Fiber Paper
Industrial insulation, sealing and anti-corrosion materials;
Electric heating device insulation and insulation materials;
Insulation and thermal insulation materials for instruments, equipment and electric heating elements;
Expansion joint filling material;
Isolation materials for building materials, metallurgy, glass and other industries;
Molten metal seal;
Fireproof materials;
Thermal insulation materials for the automotive industry.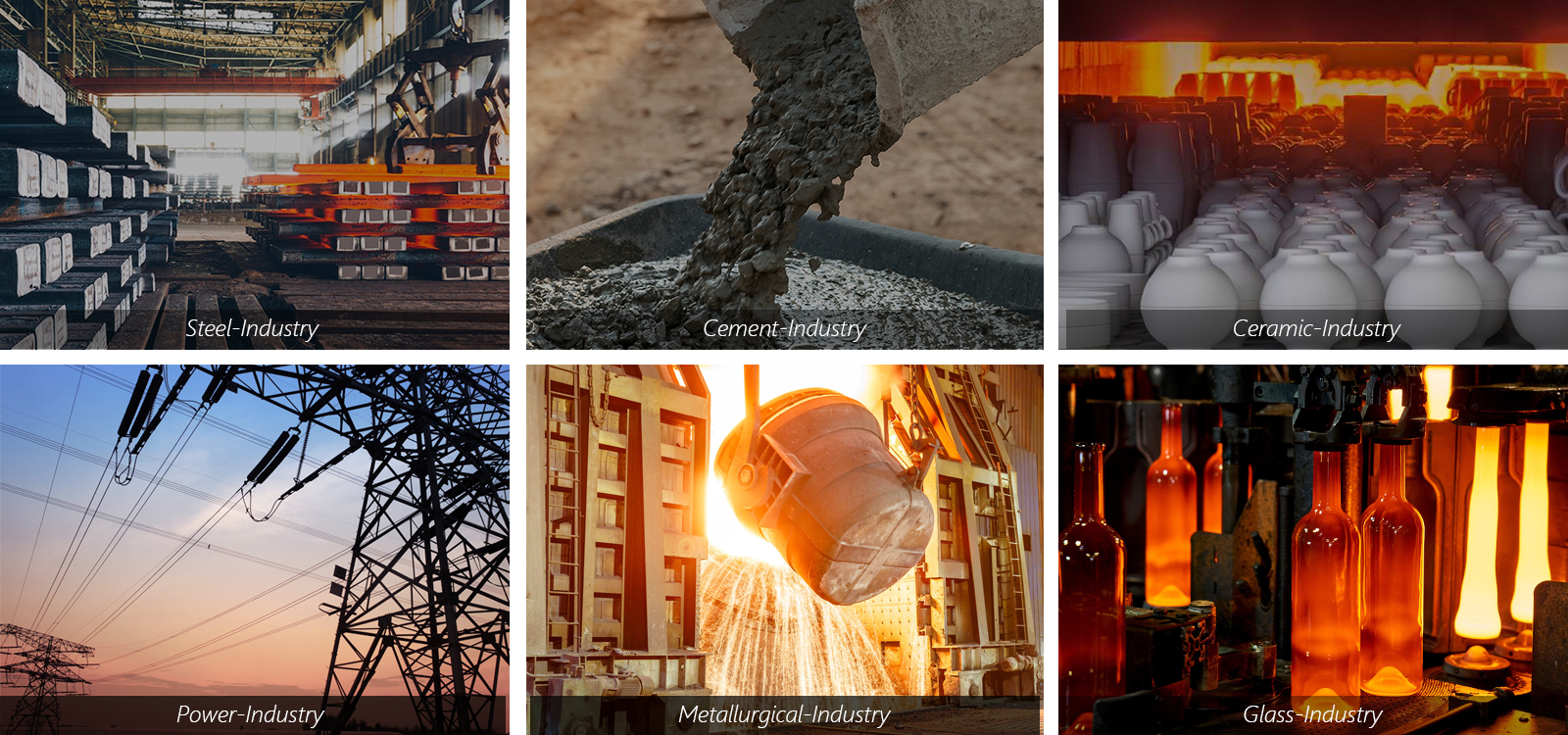 Kerui Refractory – Top Ceramic Fiber Paper Manufacturer
International Certificates
Kerui Refractory has earned various international certificates: ISO, CE, SGS. Besides, Kerui has more than 20 utility model patent certificates and one invention patent certificate. These certificates prove that Kerui has strong R&D capabilities and rich project experience. Therefore, Kerui earns high recognization in the industry.
Strict Quality Control
Whether it is the selection of raw materials, the control of the production process, or the inspection of the final product, Kerui has a strict and complete quality control system. What's more, every link is traceable. Kerui strict control over its products results in excellent quality and higher customer satisfaction.
Competitive Price
As an original refractory product manufacturer, Kerui Refractory offers ex-factory ceramic fiber paper price. By partnering with Kerui, customers don't have to pay for middlemen. And, if you are purchasing a large quantity of refractory materials at one time, Kerui is happy to provide you with wholesale pricing.
Strong Production Ability
The production ability of Kerui is about 15,000 tons, including all kinds of refractory bricks, insulation bricks, monolithic refractory materials, ceramic fiber products and other products. Even you need a large quantity of ceramic fiber insulation products at one time, Kerui is able to ensure a stable supply.
Fast Delivery
For standard ceramic fiber products in stock, it's available to realize prompt delivery. As for customized products, it may take about 7 working days to finish the delivery. Moreover, Kerui delivery team will keep close communication with customers, so that customers know the real-time position of their products.
Professional Team
To provide professional service, Kerui develops a professional team. Contact us you'll find that there are experienced business manager, engineers, delivery team, production team, quality inspection… Each of them are willing to offer considerate service to you. Therefore, Kerui earns high reputation in this industry.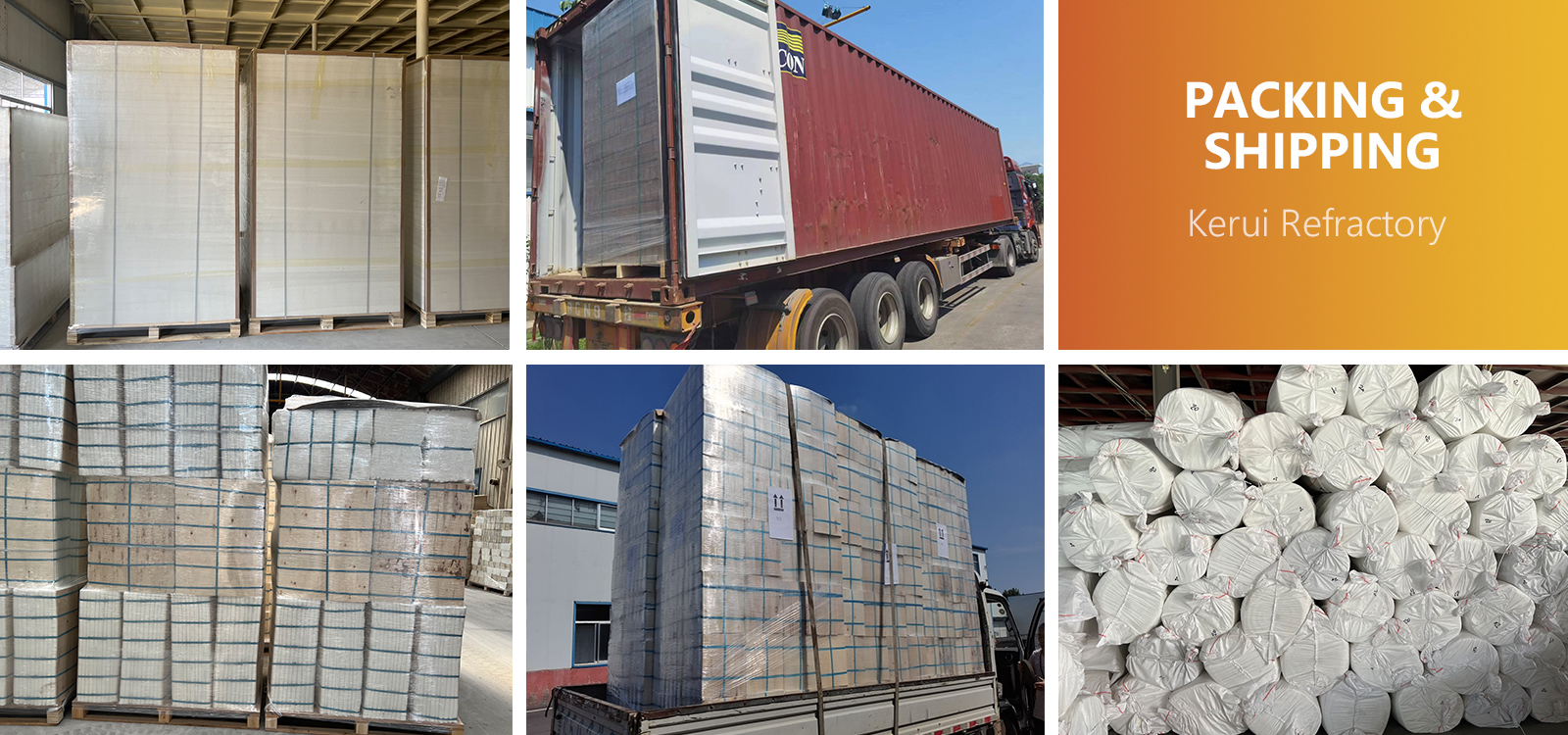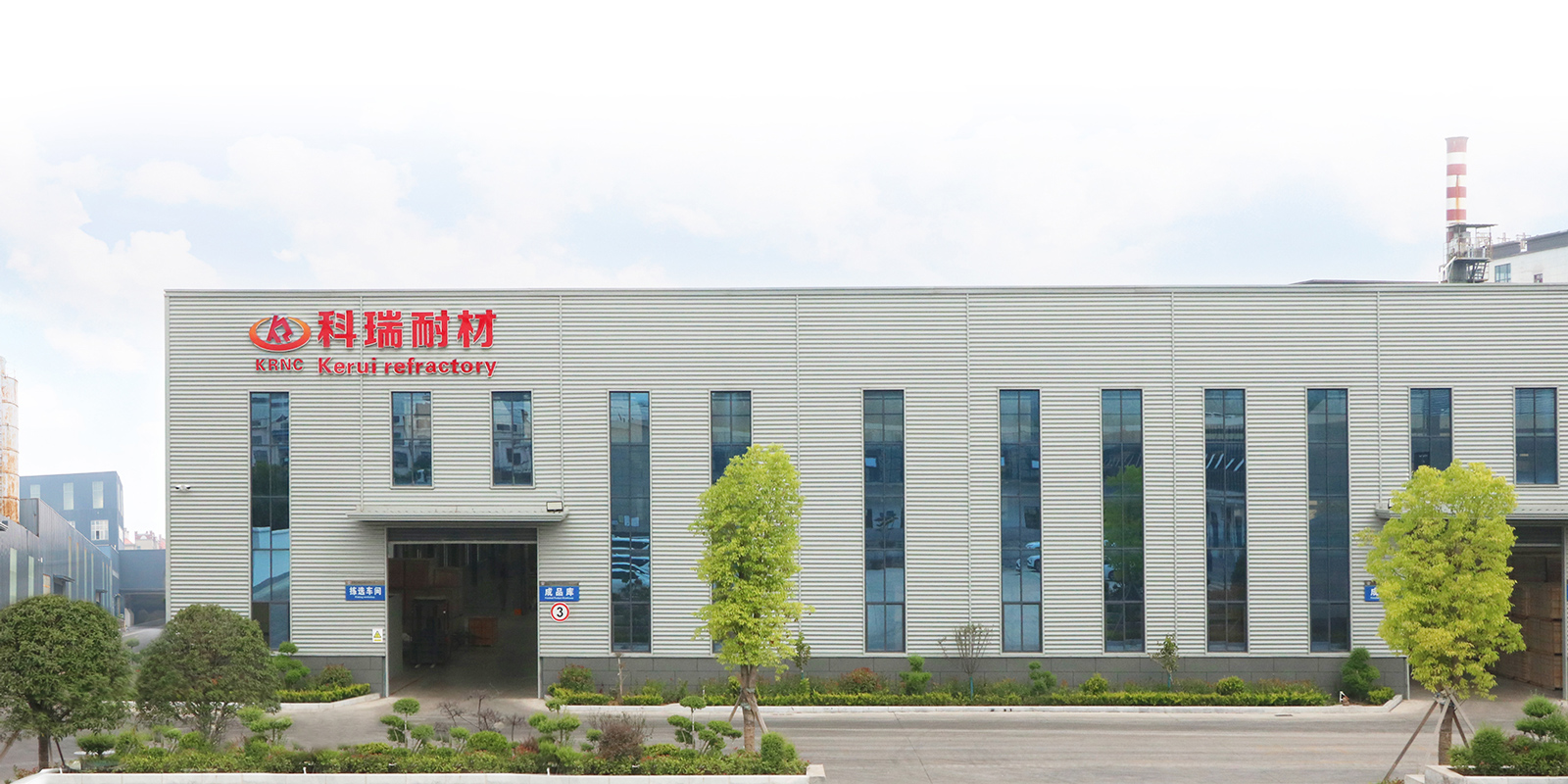 Details About Kerui Service
Turnkey Service
Kerui offers a comprehensive turnkey service for worldwide customers. This service covers everything from product selection to final delivery and installation. With Kerui, you can rest assured that every aspect of the process is handled professionally and efficiently.
One-to-one Service
Kerui provides a one-to-one service where a business manager and a professional team serve each customer. This ensures high-quality communication and barrier-free exchange as our managers are proficient in various languages. Our experienced managers provide professional guidance to help you make the best choices.
Customized Service
Kerui supports customization of ceramic insulation paper in terms of shape, thickness, size, chemical composition and other aspects. For example, if you need ceramic fibre paper 3mm, Kerui business manager will conduct a professional drawing for you. This allows you to get a product that perfectly fits your specific needs and applications.
Technical Service
Our professional engineers provide technical guidance, including product selection and configuration, product installation and subsequent maintenance. We offer flexible guidance both online and offline to ensure you get the most out of your ceramic fiber insulation material.
Tips about Using Ceramic Fiber Paper
Protect the Sealing Surface
Do not damage the sealing surface or sealing line of the ceramic insulation paper. The flat sealing performance relies on the two end surfaces. There should be special protection during handling, installation and storage. Once damaged, it often results in a difficult-to-use effect.
Avoid Forceful Installation
Do not forcefully install the ceramic paper insulation products. Construction should not be rough or brutal. Forceful installation with large movements will inevitably destroy the original prefabricated structure. This type of installation must be very careful and meticulous and embedding must be carried out step by step.
Balance and Symmetry in Installation
Customers and workers should emphasize balance and symmetry, especially during installation. After the system is put into use, further observation and post-tightening work need to be done to prevent unnecessary trouble during the system operation.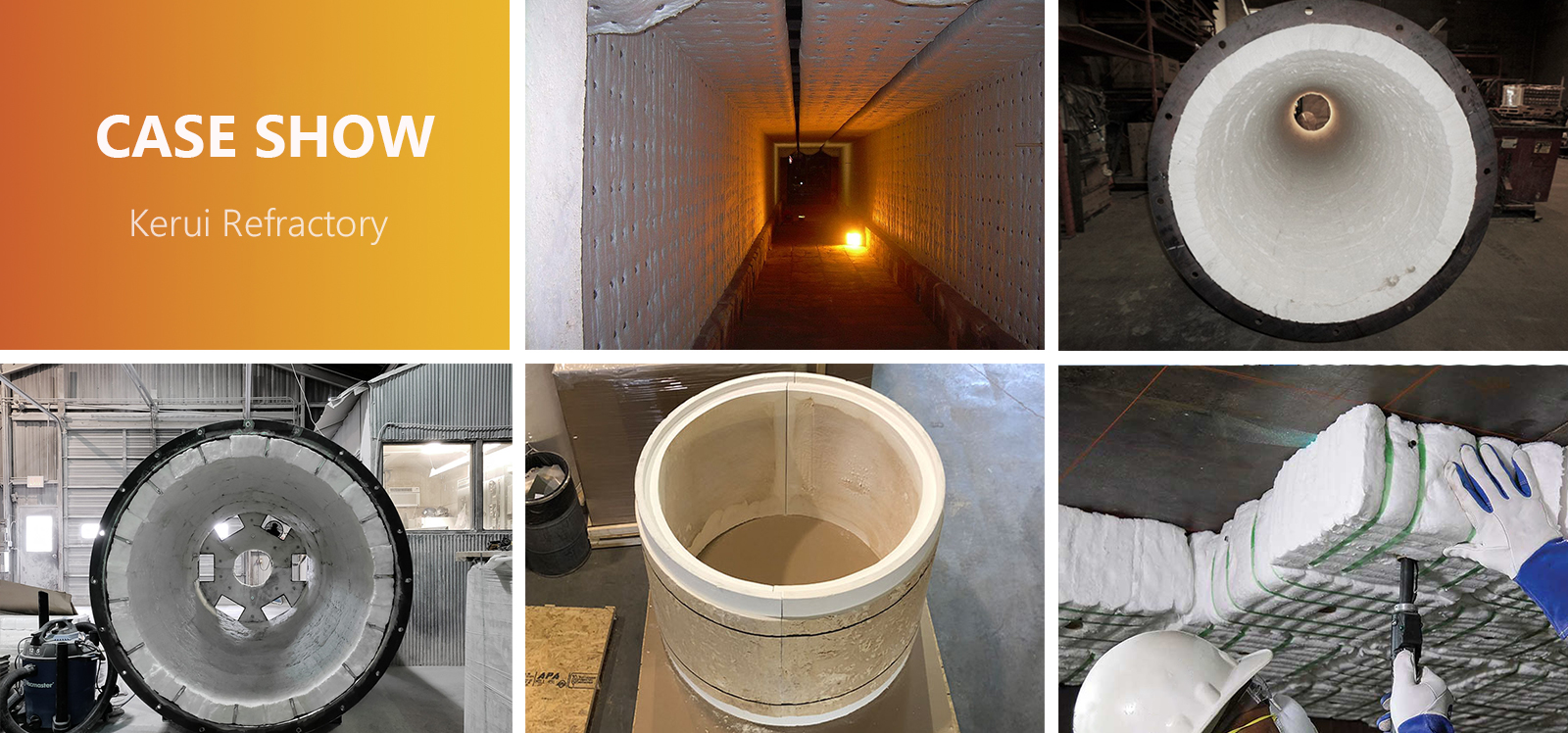 Conclusion
Kerui ceramic fiber paper is famous for excellent property as well as complete service. If you need, please contact Kerui now. We'll reply in 12 hours!