Fire Clay Bricks for Sale
With affordable prices and excellent quality, fire clay bricks for sale are popular in refractory industry. This clay brick is often used as a structural material for high temperature kilns and thermal equipment. Kerui offers competitive fireclay brick prices with excellent quality.
25-42

Al2O3% (≥)

1.9-2.22

Bulk Density (g/cm³)

1250-1400

Refractoriness Under Load (℃)

20-45

Cold Crushing Strength (MPa)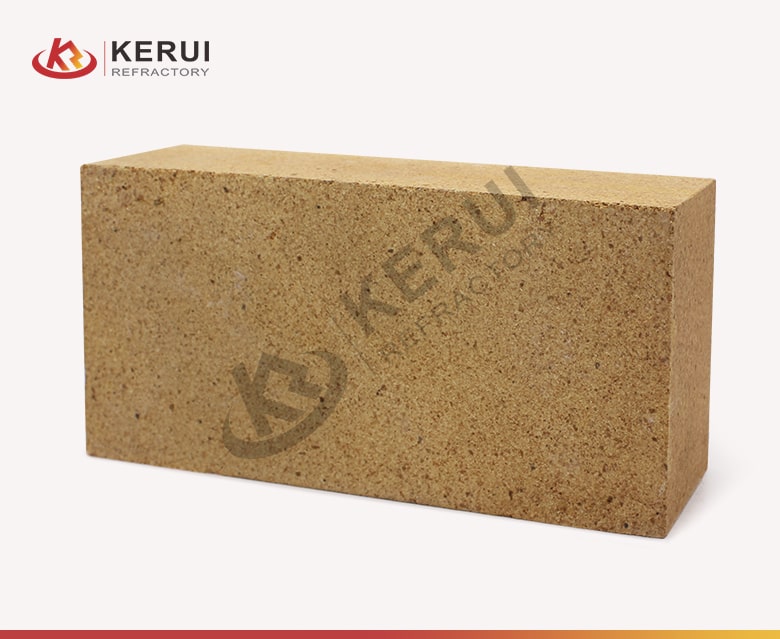 Introduction of Kerui Fire Clay Brick for Kilns
Clay bricks refer to clay products with Al2O3 content of 30% ~ 48% aluminum silicate materials. Clay bricks are made of 50% soft clay and 50% hard clay clinker, according to certain particle size requirements, and after molding and drying, they are fired at a high temperature of 1300~1400°C. The mineral composition of clay bricks is mainly kaolinite and 6%~7% impurities.
Compared with ordinary clay bricks, Kerui clay bricks uniform and fine raw materials and add appropriate auxiliary materials as well as some additives. In addition, these high-quality raw materials are subjected to steps such as precise batching, mixing and high-pressure molding. At appropriate sintering temperatures, these raw materials will transform into the mullite crystalline phase. These are the important reasons for the superior performance of Kerui fire clay bricks.
With good raw materials and advanced production technology, Kerui clay bricks have high refractoriness, low porosity, excellent high temperature creep performance and good stability.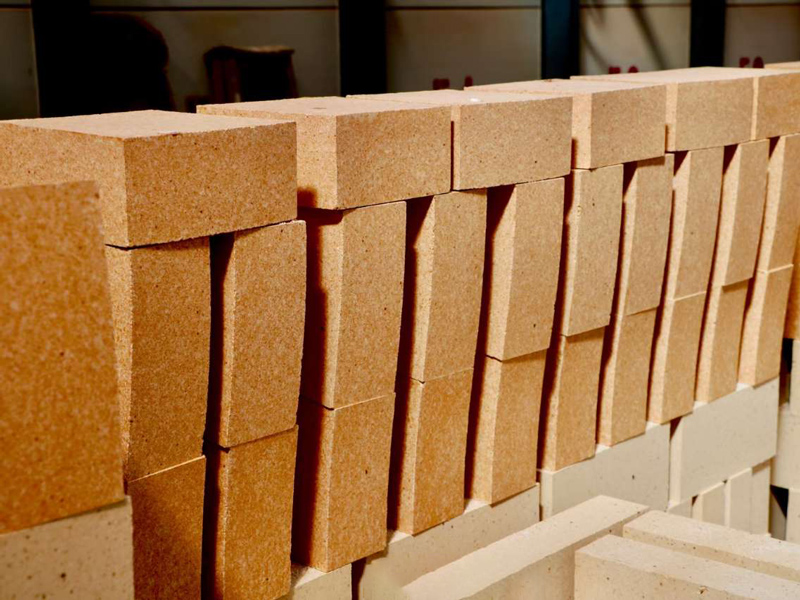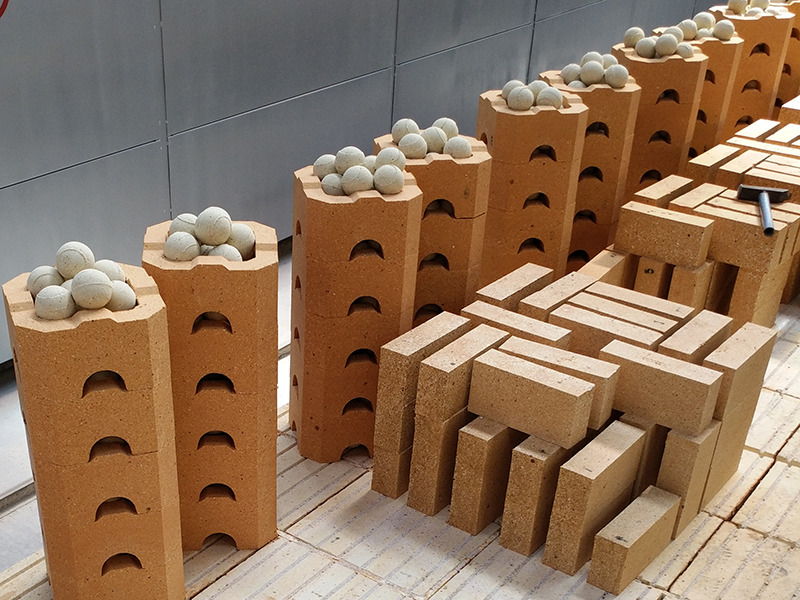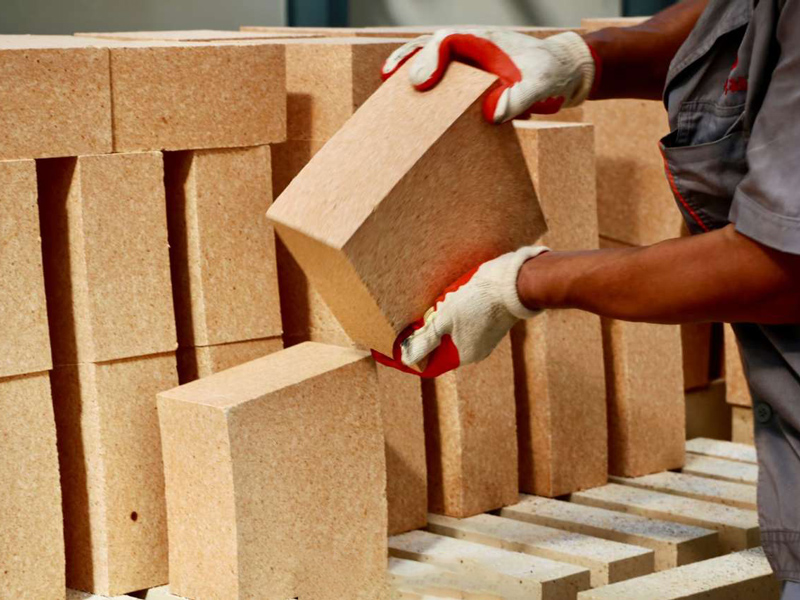 Parameters of Kerui Fire Clay Bricks for Sale
Item/Grade
PN-42
PN-40
PN-35
PN-30
PN-25

ω (Al

2

O

3

)/%

μ

0

≥

42
40
35
30
25
σ
2.5

ω (Fe

2

O

3

)/%

μ

0

≤

2.0
/
/
/
/
σ
0.4
Apparent Porosity/%

μ

0

≤

20 (22)
24 (26)
26 (28)
23 (25)
21 (23)
σ
2.0
Cold Crushing Strength/MPa

μ

0

≥

45 (35)
35 (30)
30 (25)
30 (25)
30 (25)

X

min
35 (25)
25 (20)
20 (15)
20 (15)
20 (15)
σ
10

0.2MPa Refractoriness Underload T

0.6

/℃

μ

0

≥

1400
1350
1320
1300
1250
σ
13
Permanent Linear Change/%
U-L
1400℃*2h
-0.4-0.1
1350℃*2h
-0.4-0.1
1300℃*2h
-0.4-0.1
1300℃*2h
-0.4-0.1
1250℃*2h
-0.4-0.1
Common Fire Clay Bricks for Kilns
Kerui fire clay refractory brick also has rich demand in other parts of kilns. For instance, roasting furnaces, coke ovens, coagulation furnaces, heating furnaces, annealing furnaces, garbage furnaces, lime kilns, cement kilns, etc. Thermal kilns have a lot of clay products to build.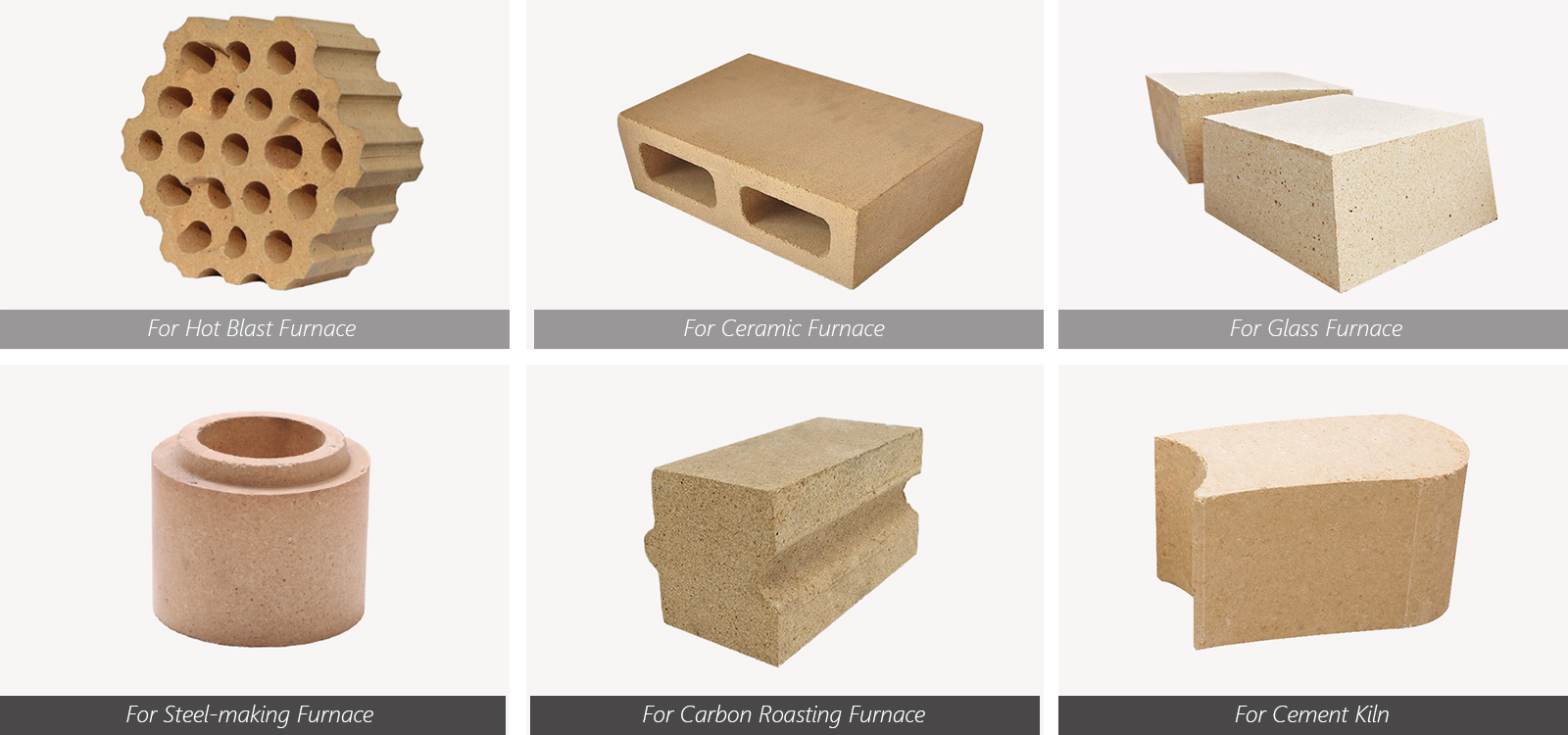 Fire Clay Bricks for Blast Furnace
Kerui fire clay bricks especially for blast furnaces help to maintain the integrity of blast furnace. This superior clay firebrick can withstand long-time corrosion of slag and chemical. Besides, the fire clay refractory brick can reduce the deposition of carbon in the pores, which avoids brick expansion and loose damage during use.
Fire Clay Bricks for Hot Blast Kiln
Clay bricks for hot blast stoves must demonstrate excellent resistance to thermal shock, high load-bearing capacity, and minimal creep. This kind of refractory brick is primarily used in the heat storage chamber and partition walls of hot blast stoves.
Fire Clay Bricks for Glass Kiln
Due to the size and structure requirements, glass kilns usually use large clay bricks, with a single weight of not less than 50 kg. This large clay brick helps to enhance the support capacity of the furnace body, ensuring production efficiency and product quality. Moreover, the clay bricks specially used for glass kilns can better resist the erosion of acidic substances due to their large enough thickness and quality, thereby prolonging the service life of the furnace body.
Application Fields of Kerui Fire Clay Bricks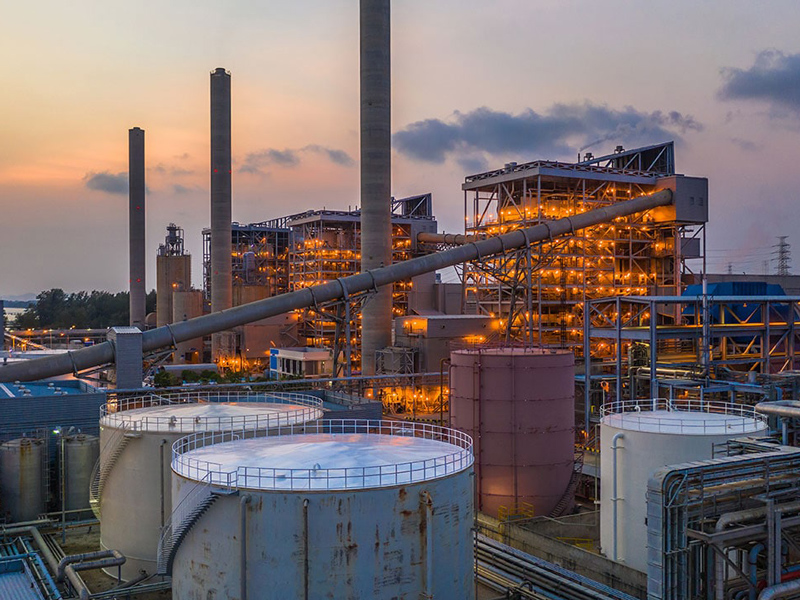 Metallurgical Industry
In the metallurgical industry, clay bricks find versatile applications in steel plants. Customers often use clay universal arch bricks in iron ladles, tundish bricks in hot metal troughs and clay grid bricks in hot blast stoves' regenerators. The alumina refractory bricks are also used in furnace flues, sometimes customer call this brick as fire clay acid resistant brick.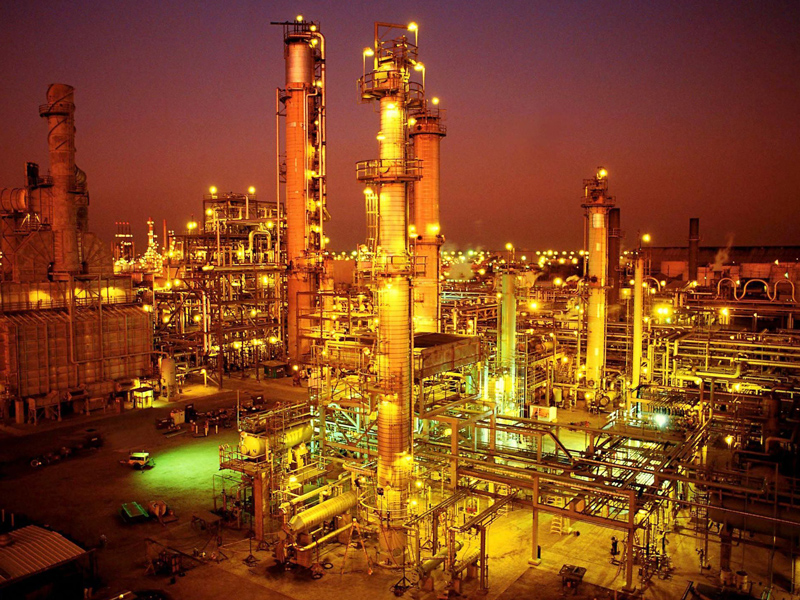 Building Materials Industry
Kerui clay bricks have extensive use in the building materials industry. The especially application includes kilns with relatively low firing temperatures, such as kaolin tunnel kilns and lightweight aggregate rotary kilns. Besides, customers can also use this brick as protective layers outside the main working layer, which contributes to the kiln's durability and longer service life.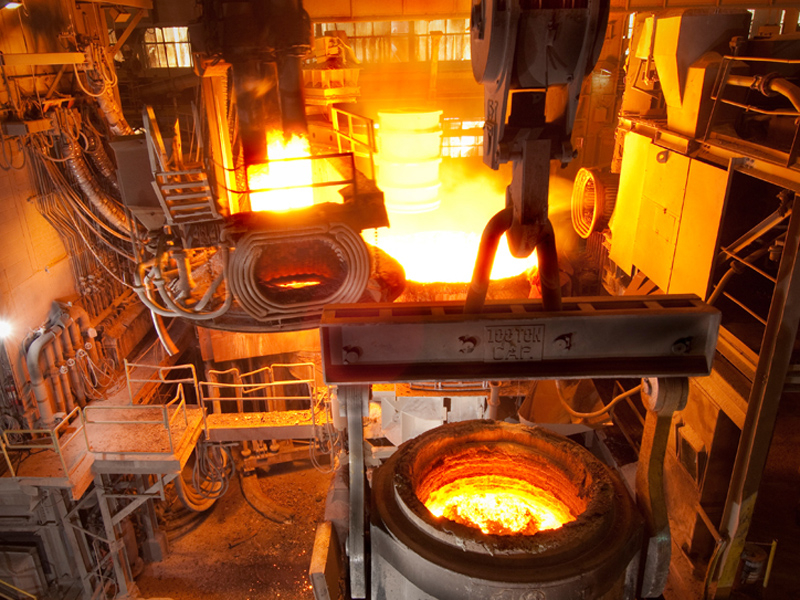 Glass Industry
In the glass industry, clay bricks are employed in the lower sections of glass melting furnace regenerators and grids. These bricks are suitable for areas with moderate temperature requirements. Due to excellent acid resistance, the application of Kerui clay bricks can extend the service life of glass furnaces. Kerui supports customization of fire clay bricks for sale.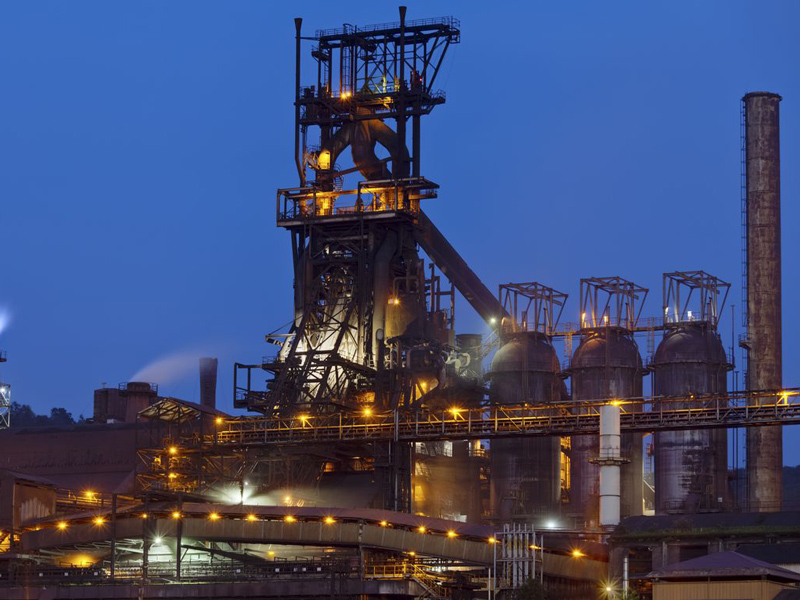 Coking Industry
Clay bricks also play an important role in coking industry. Customers prefer to use clay bricks for parts of coking ovens where temperature fluctuation is high and temperatures are relatively lower. For example, furnace doors, ascension pipe linings, small flue linings, furnace tops, regenerator walls, and grid bricks. It's cost-effective and efficient to use this brick in coke kiln.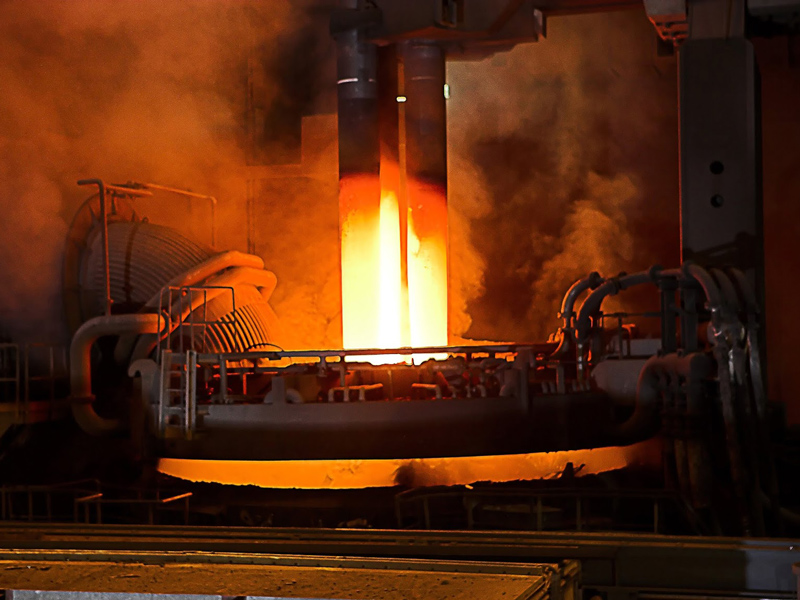 Carbon and Graphite Industry
In the carbon and graphite industry, clay bricks are essential for carbonization and graphitization furnaces. While high temperatures are not a primary requirement, low creep, density, and uniformity matter. These furnaces mostly employ low creep or dense clay bricks. Besides, you can follow Kerui Twitter account to catch the latest information about clay refractory bricks.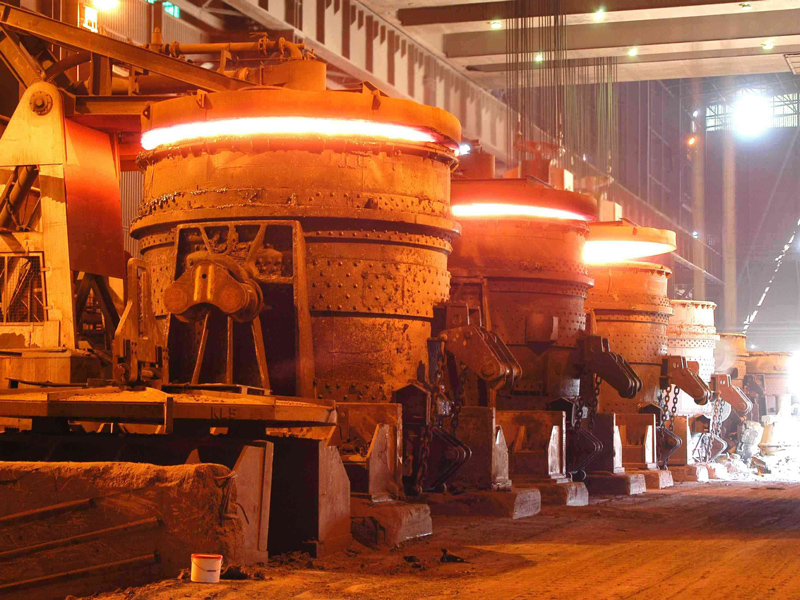 Steel-making Industry
Clay bricks are crucial to line various sections of blast furnaces. They are indispensable for elements like furnace throats, bodies, tuyeres, hearths, and the main body of large blast furnaces. These clay bricks need to withstand high-temperature wear and maintain impressive strength at room temperature, offering superior performance compared to regular clay bricks.
Price Advantage of Kerui Fire Clay Bricks for Sale
It's important to buy fireclay bricks at reasonable price. Therefore, Kerui offers an exceptional price advantage. If you're looking for high-quality fire clay bricks at competitive price, Kerui will satisfy your requirements. Here is a detailed introduction to the price advantage of Kerui fire clay bricks for sale.

Buy at Ex-factory Price
In the refractory industry, Kerui offers ex-factory fireclay brick price. As an original fireclay brick manufacturer in China, Kerui is able to reduce additional costs for your purchase. Moreover, if you consider wholesale firebrick, Kerui offers huge discount to support your business.This is a mutual benefit. Please get in touch with Kerui now to receive a price list of fireclay bricks.
Bring Cost-effectiveness Benefits
When you use clay brick as the lining of your kilns, the service life is longer than before. Because of its excellent properties, you don't need to replace clay bricks frequently. At the same time, there is less downtime and working efficiency is improved. It's helpful to reduce the cost in the long run. Therefore, application of Kerui fireclay bricks is highly cost-effective.
Why Kerui Offers Competitive Fire Clay Brick Price?
For customers, it's essential to avoid fixating solely on price. While affordability matters, a well-rounded decision considers factors such as intended usage, performance, quality, and durability. Only after evaluating these aspects should price come into play. Opting for low-quality, uncertified products based solely on price can lead to unnecessary losses. Therefore, prioritize quality and long-term benefits when making your choice, and Kerui's competitive cost of refractory bricks align perfectly with these considerations.
Low Cost of Raw Materials
One of the primary reasons for Kerui's low prices is its access to abundant and high-quality raw materials. Being located in an area rich in these resources allows Kerui to keep material costs low without compromising on quality. This advantage is passed on to customers in the form of cost-effective products.
Efficient Production System
Kerui employs highly automatic production lines that facilitate large-scale manufacturing. It significantly lowers production costs, which allows Kerui to maintain competitive prices while upholding high standards of quality. The combination of advanced technology and optimized processes contributes to the affordability.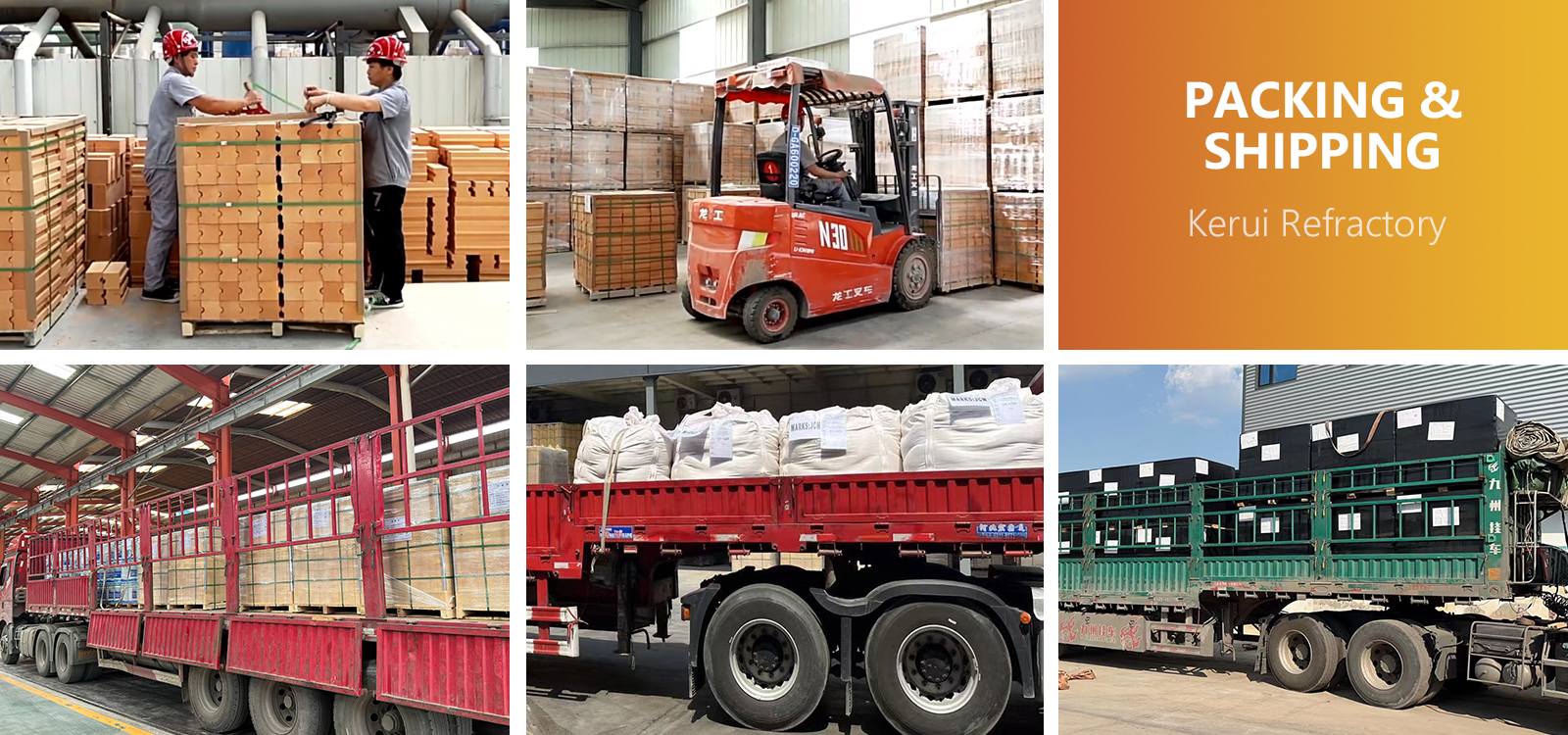 Benefits of Kerui Fire Clay Bricks for Sale
High-Quality Origin
As a well-known supplier of refractory materials, a large number of customers order clay bricks every year. Because Kerui high-quality fire clay bricks for sale are made of high quality and high-purity clay. Besides, rich natural resources allow Kerui to better control product quality and stand out in the market.
Environmental Friendly
During the production process, Kerui uses epoxy floors and desulfurization and degassing equipment to purify the production environment. Kerui clay bricks are not harmful to the environment. During use, Kerui clay bricks use natural raw materials and various minerals and do not produce substances that are harmful to the environment.
Exceptional Thermal Shock Resistance
Kerui fire clay bricks exhibit exceptional resistance to thermal shock. Even under the demanding conditions of water cooling cycles at 1100°C. After thousands of tests and experiments, Kerui fire resistant bricks can withstand 50-100 even more times of water cooling cycles. Therefore, it has better thermal shock resistance.
Chemical Resistance
Fire clay bricks are characterized by their acidic nature. It has strong resistance against weak acidic slag erosion. By increasing product density and reducing porosity, the slag resistance of the bricks can be improved. Undoubtly, now fire clay block is an ideal choice for various industrial applications.
Versatile Applications
In addition to being used as refractory bricks in high-temperature kilns, clay bricks can also be used as raw materials in many industries. For example, after breaking bricks, they can be processed into other bricks. Moreover, fire clay refractory is an ideal material for high-temperature sealing, insulation and filling applications.
Additional Benefits
In addition to basic heat resistance, Kerui clay bricks also have excellent sound absorption properties, which help reduce the noise generated during kiln operation and create a quieter construction environment. Additionally, the high thermal conductivity allows these clay bricks to help kilns heat up and cool down quickly.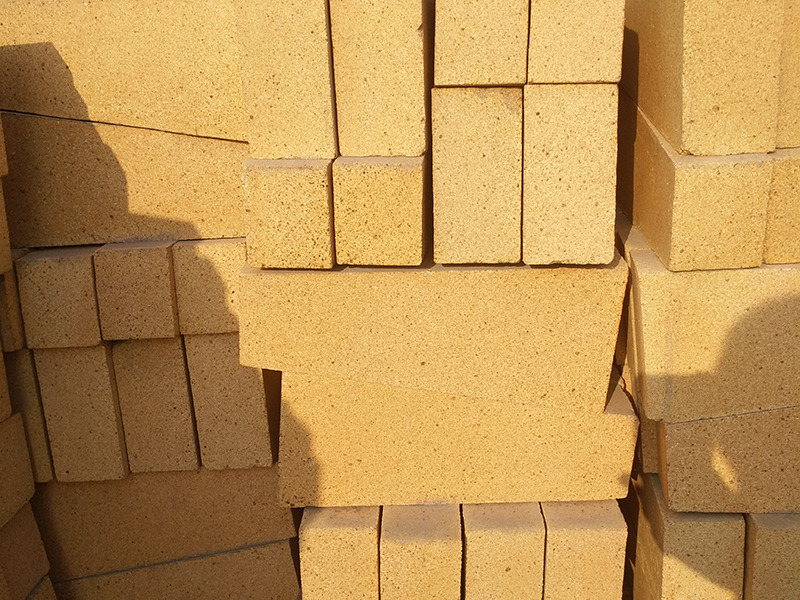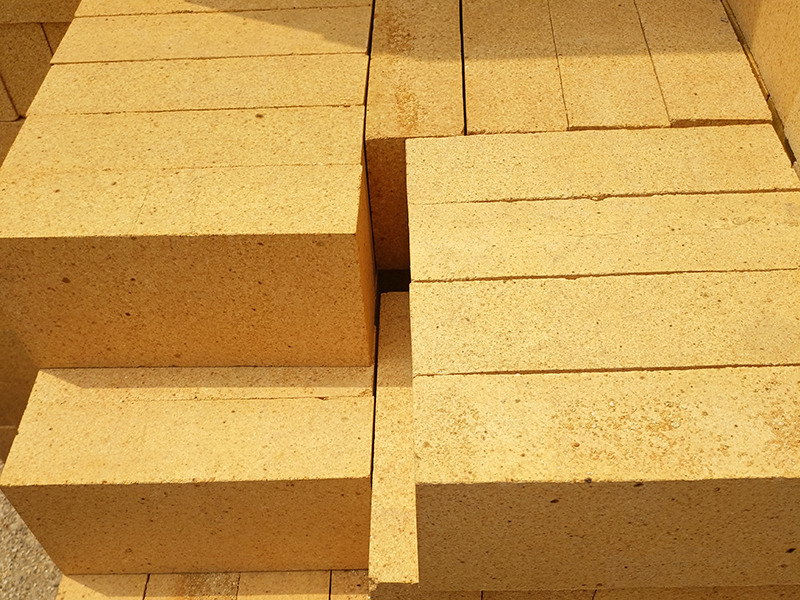 Reasons to Choose Kerui as Your Fire Clay Brick Supplier
Original Supplier
As a direct fire brick manufacturer, Kerui won high reputation in this industry. This translates to a stable and consistent supply of fire clay bricks, ensuring that your construction projects stay on track without delays. Besides, Kerui streamlined production processes enable us to dispatch orders promptly, facilitating your project timelines.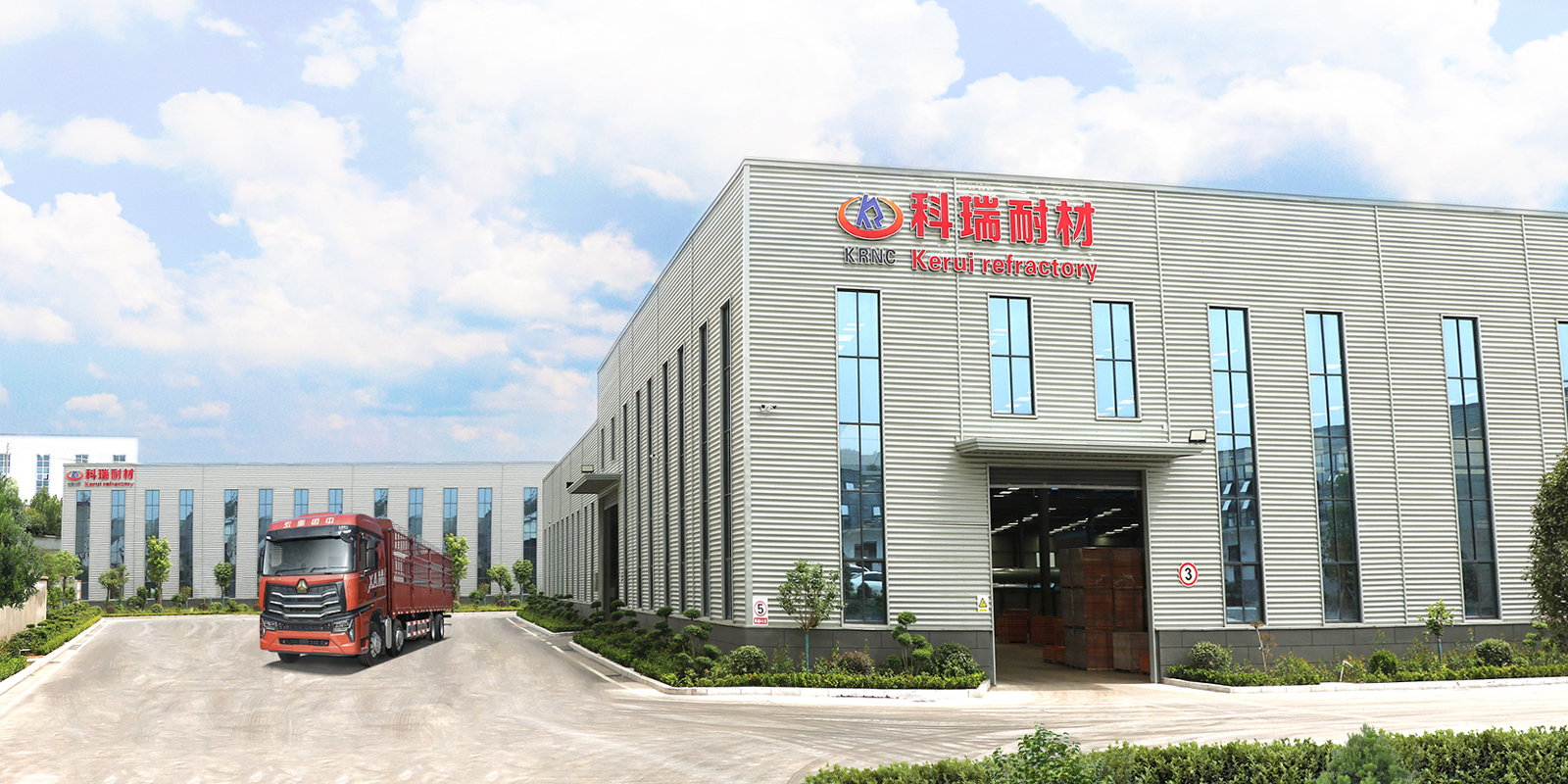 Kerui Technical Support
Kerui doesn't just provide bricks, we provide solutions. Our technical support extends beyond product delivery. Whether you need guidance on brick masonry or assistance with post-furnace maintenance, we're here to help. As a result, Kerui experts are available to offer expert advice and practical solutions to ensure your project to be successful.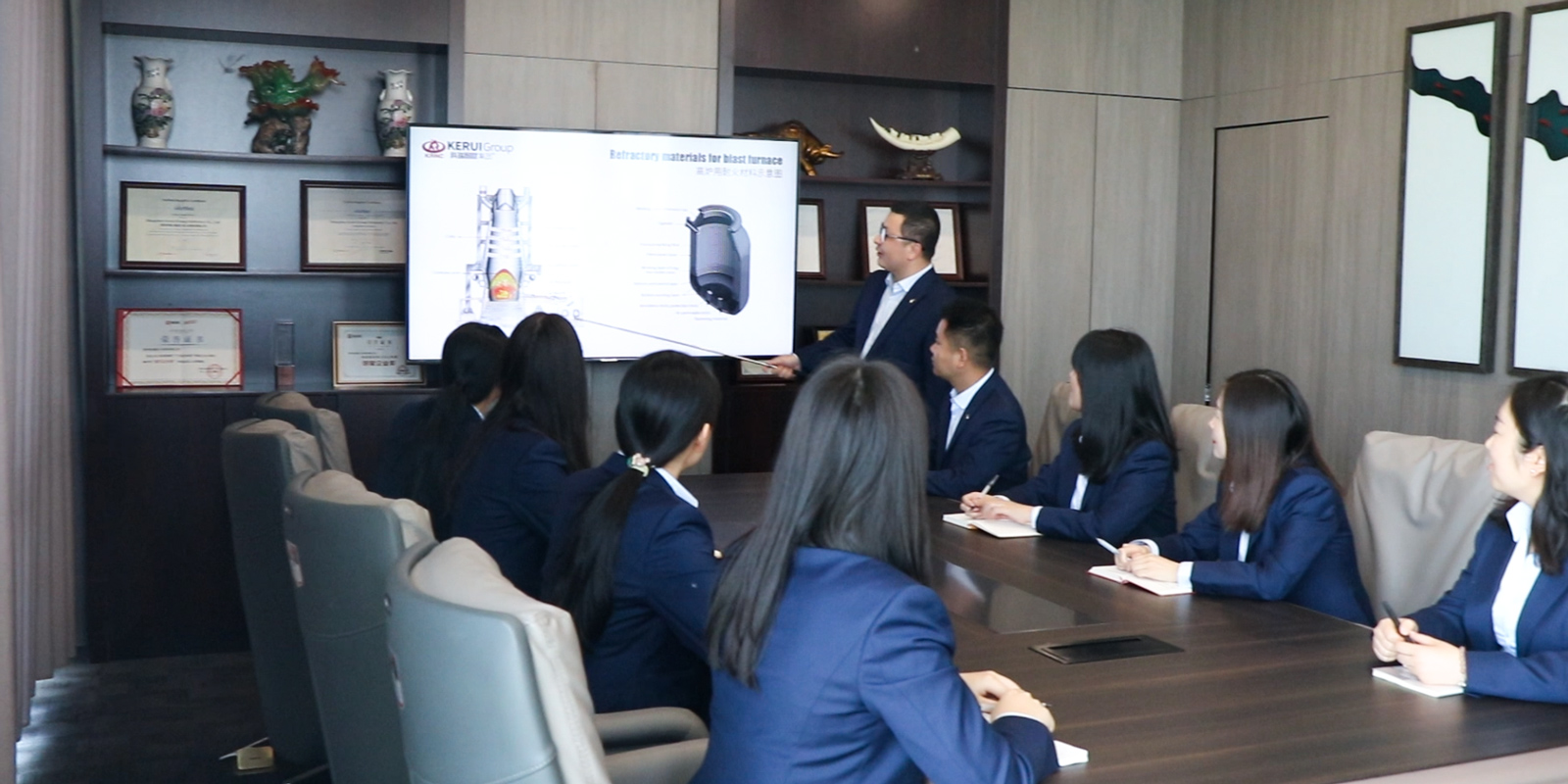 Support Customization
To satisfy the different requirements of customers, Kerui supports customized fire clay bricks. You have the option to customize the shape and specifications of your fire clay bricks. Due to extensive experience and precise molding techniques, Kerui Refractory can tailor our products to perfectly match your needs. This commitment to customization sets us apart and ensures that your construction goals are met with utmost satisfaction.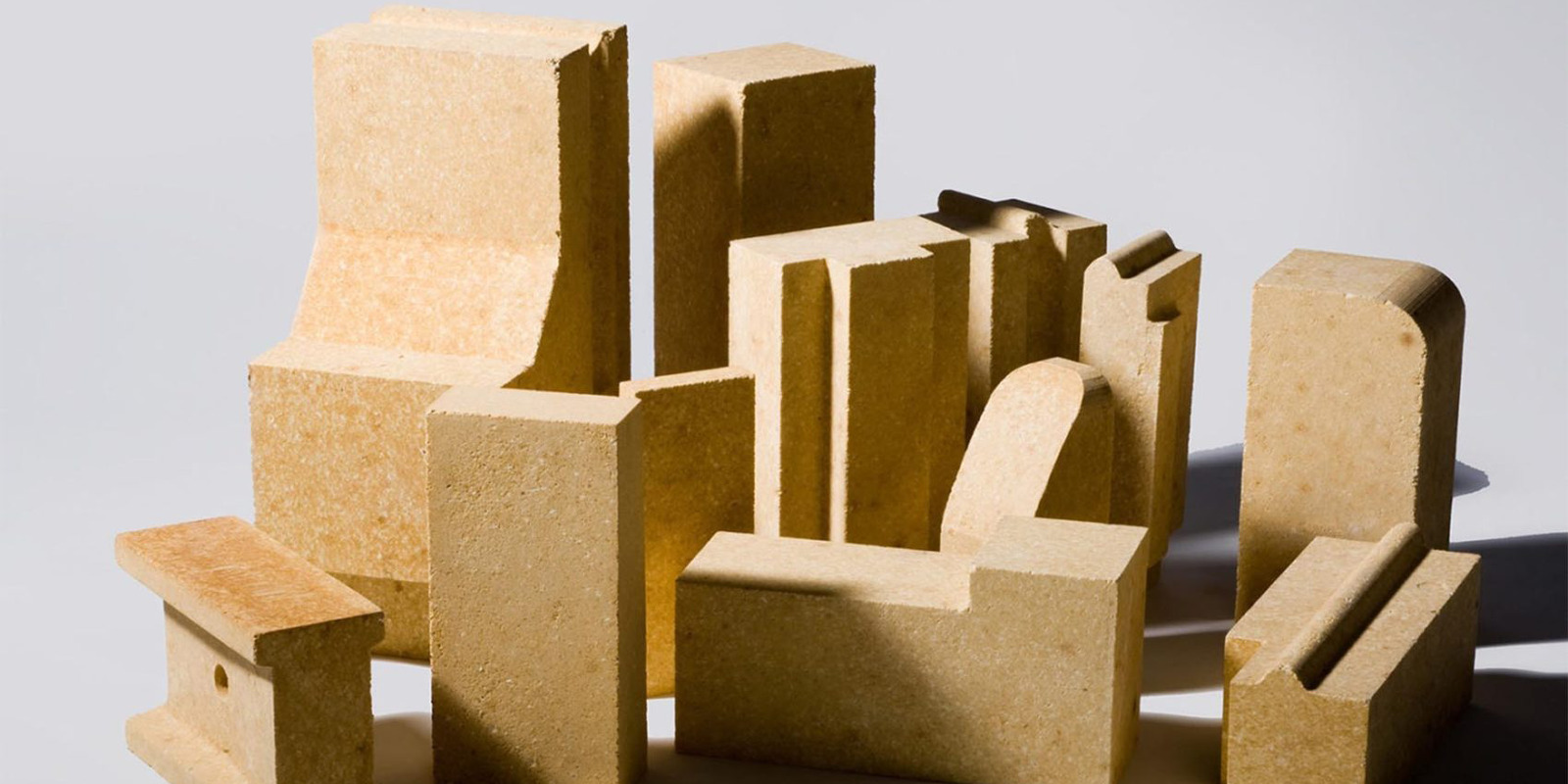 Environmental and Certification
Our commitment to the environment sets us apart. Our production processes are designed to be eco-friendly, minimizing our ecological footprint. The fire clay bricks we produce hold ISO certification, a testament to their quality and adherence to international standards. In fact, products of Kerui Refractory often surpass these standards, demonstrating our dedication to delivering excellence in both performance and sustainability.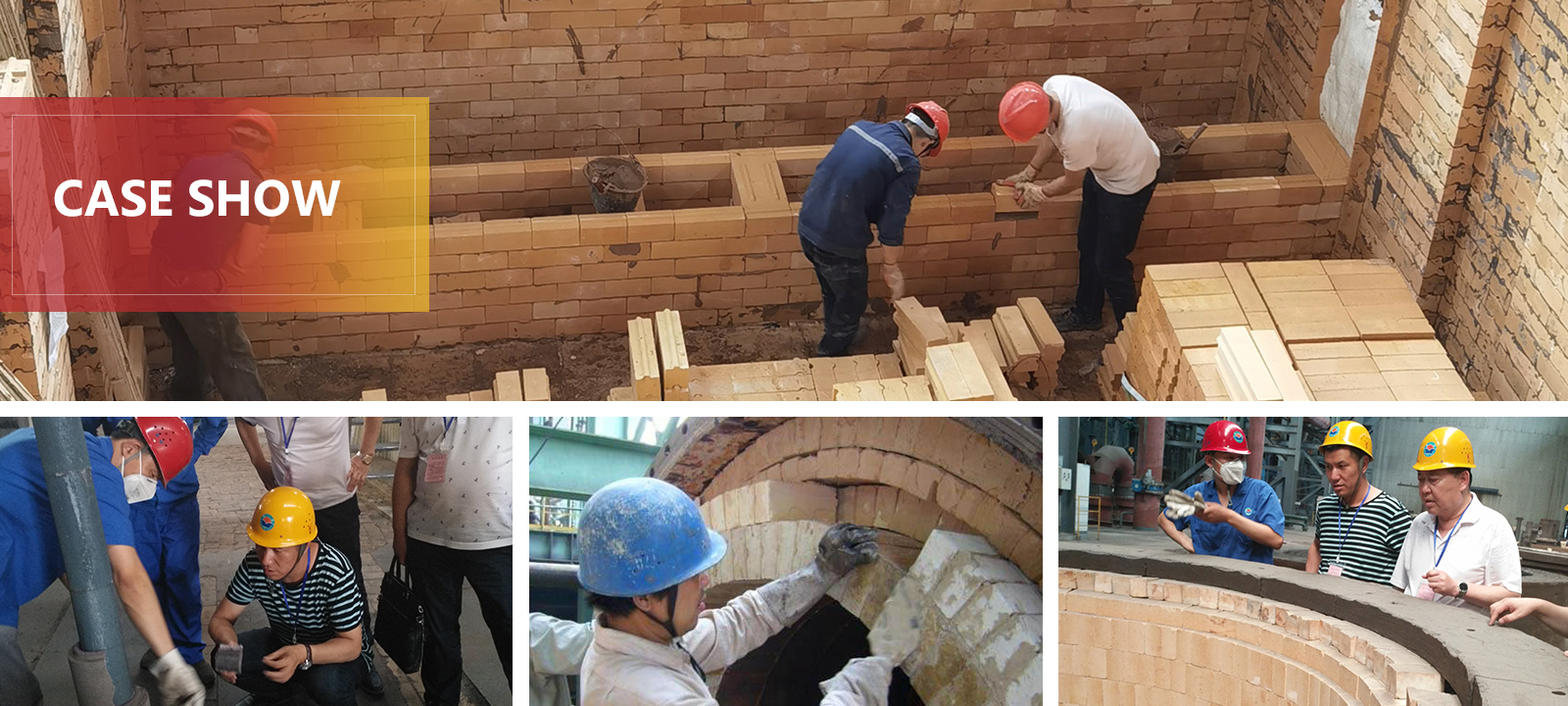 Advanced Manufacturing Process of Kerui Fire Clay Bricks
Step1
Design of Fire Clay Bricks
The whole production with meticulous craftsmanshi starts from design. Customers can require the specific size, dimensions, shapes, colors and many other aspects of the bricks. Kerui produces high-quality clay firebricks in a short period. Meanwhile, this initial step sets the foundation for the entire manufacturing process.
Step2
Process of Raw Materials
The process of raw materials begins with rigorous inspections to ensure quality and consistency of the high heat fire brick. These materials then undergo a transformational process and being processed into finely powdered form. The precise measurement and assessment of ingredients play a crucial role to ensure the bricks possess the desired characteristics.
Step3
Molding of Shapes
One of the pivotal stages involves the use of over 200 high-tonnage press machines. These mechanical marvels expertly shape the refined clay into the intended brick forms with utmost precision. This step's significance lies not only in the precision but also in the scalability that these presses offer to meet the demands of large-scale production.
Step4
Sintering of Fireclay Brick
The bricks then enter a state-of-the-art phase where two high-temperature tunnel kilns operate in unison. Besides, this dual-kiln approach optimizes the firing process, which results in bricks with exceptional density and strength. The high efficiency achieved here contributes to the overall sustainability of the manufacturing process.
Step5
Quality Inspection
Quality remains a paramount focus throughout. Rigorous inspections are conducted on the finished fire clay bricks. It's worth noting that Kerui attaches great attention to every aspect from appearance and color to composition, dimensions, and even imprinted branding, which undergoes scrutiny. Moreover, this ensures that the end products meet the high standards set by Kerui.
Step6
Package and Delivery
As the production nears completion, the fire clay bricks are meticulously packaged in a three-layer protection scheme. This packaging prevents damage during transit. As a reputable refractory bricks manufacturer, Kerui has commitment to delivering excellence to customers.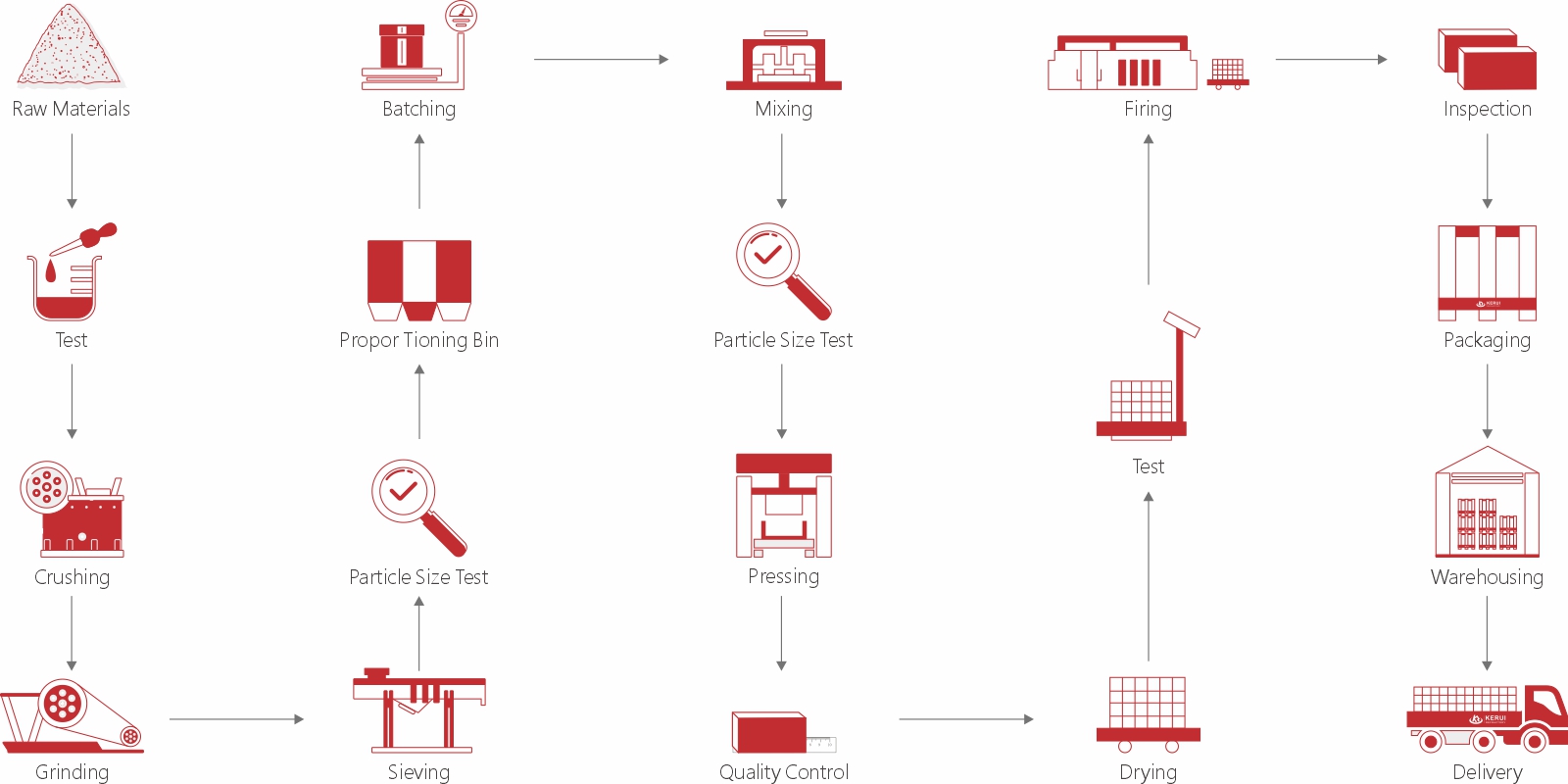 Key Points About Construction of Clay Fire Bricks
Workers should keep the base compacted and leveled. When using mortar as the bonding layer, wet the surface of the base by sprinkling water.
There are two laying methods: flat laying and side laying. Laying patterns include straight, diagonal, and herringbone.
When using a sand-cement bonding layer, evenly spread and compact the sand, avoiding frozen sand. The thickness should be 15-20 millimeters. When using a 1:3 lime mortar bonding layer, the thickness should be 10-15 millimeters. Before laying, soak the bricks in water, and the mortar consistency should be 30-35 millimeters.
For diagonal and herringbone laying, process the edge row of bricks at a 45-degree angle and connect closely with the wall or other surfaces.
The brick joints are generally 2-3 millimeters wide and should not exceed 5 millimeters at most. The staggered joints between adjacent rows should be 1/3 to 1/2 of the brick's length.
For brick floors using mortar bonding layers, workers can fill the joints with a thicker 1:3 lime mortar. For brick floors using sand-cement bonding layers, it's good to use sand to fill up to half the height of the joint and then finish the following with mortar. Before filling joints, wet the surface and tap it down firmly.
After joint filling, allow a minimum of 3 days for proper curing before walking on the surface.
The construction points of clay bricks are for free reference for customers. Addtionally, this is the advantage of cooperation with a reliable fire brick supplier. Kerui has a professional team to offer technical support. Now more than 2000 customers have experienced online as well as on-site technical guidance of Kerui Refractory.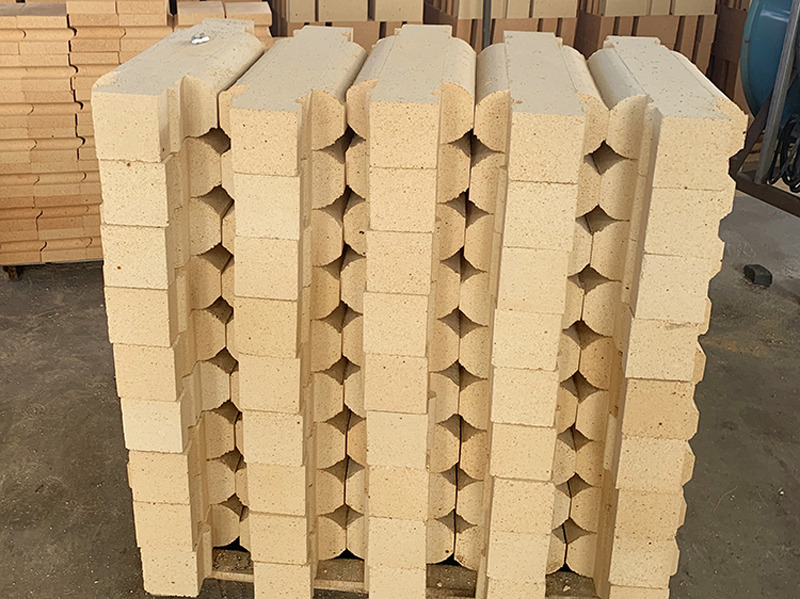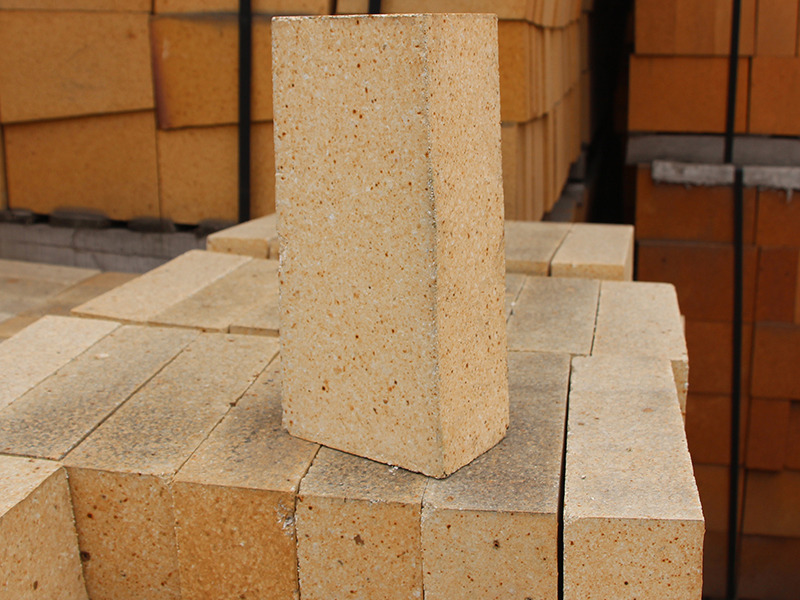 Conclusion
In conclusion, fire clay bricks stand as the backbone of various industries, which provides exceptional heat resistance and durability. By partnering with reputable clay brick manufacturers and suppliers, you ensure access to top-quality fire clay bricks for sale at competitive prices. Please contact Kerui to get high quality clay firebricks.