Fire Brick Suppliers
As an important manufacturer of firebricks, China has plenty of fire brick suppliers. It is critical to select the most reliable one from these suppliers. Kerui Refractory has rich experience, high-quality products, independent R&D team and good services. There is no doubt that it is your best choice.
55-82

Al2O3% (≥)

1.9-3.9

Bulk Density (g/cm³)

1250-1790

Refractoriness Under Load (℃)

30-200

Cold Crushing Strength (MPa)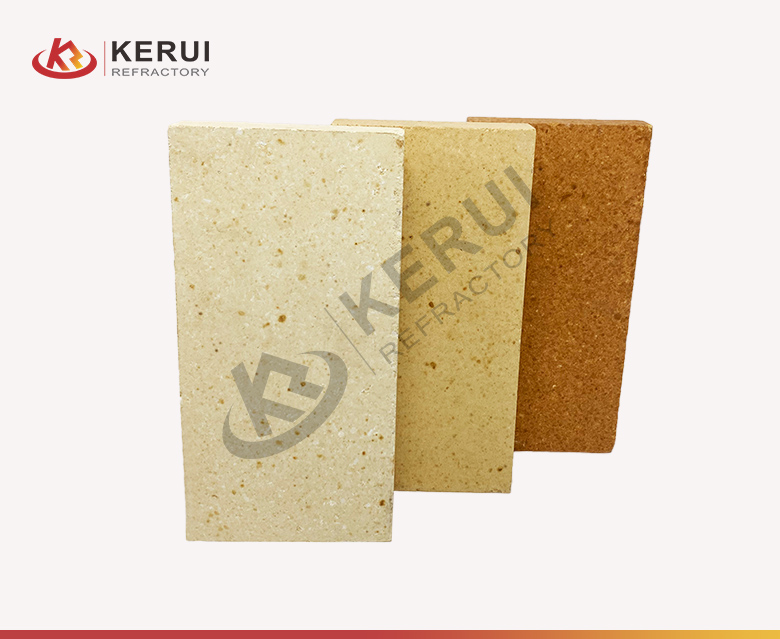 Main Products of Fire Brick Suppliers
According to different chemical compositions, we can mainly divide fire bricks into 2 types: Al-Si brick and magnesia brick. Al-Si brick belongs to acid and neutral fire bricks and can be used in most high temperature kilns. Meanwhile, magnesia brick belongs to alkaline bricks and is often built in kilns with basic chemical corrosion.
As a professional and experienced fire brick supplier, Kerui offers various kinds of fire bricks for sale. Here you can see some hot sale bricks.
Al-Si Bricks: corundum brick, fused AZS brick, high alumina brick, fire clay brick, silica brick, mullite fire brick;
Magnesia Bricks: fire magnesia brick, magnesia chrome brick, magnesia carbon brick, magnesia alumina spinel brick, magnesia iron spinel brick.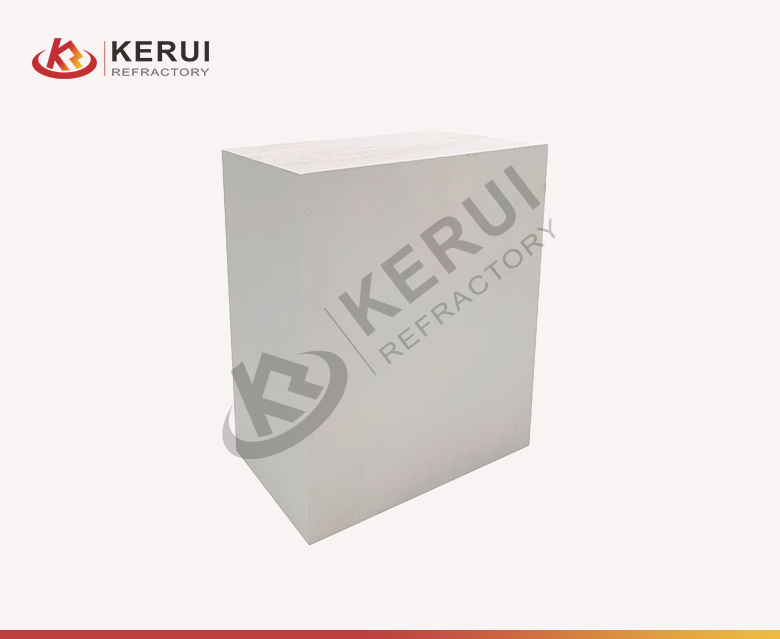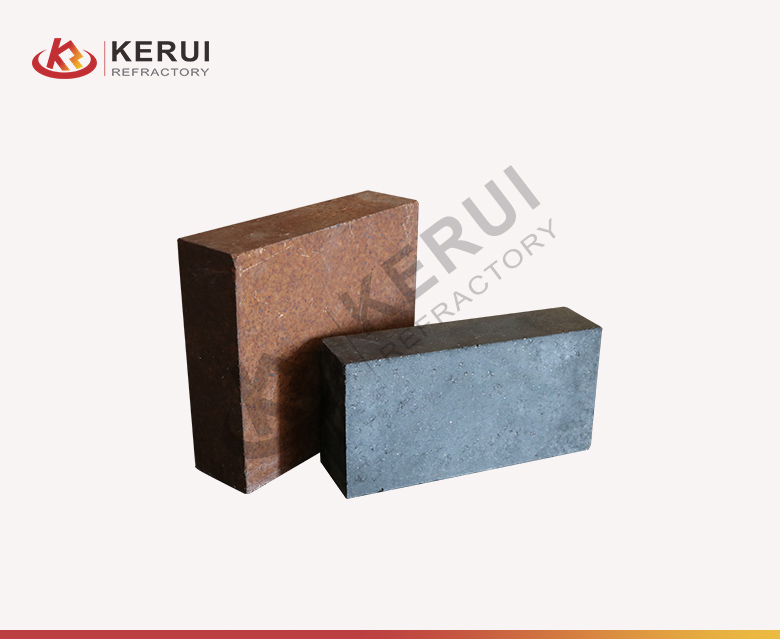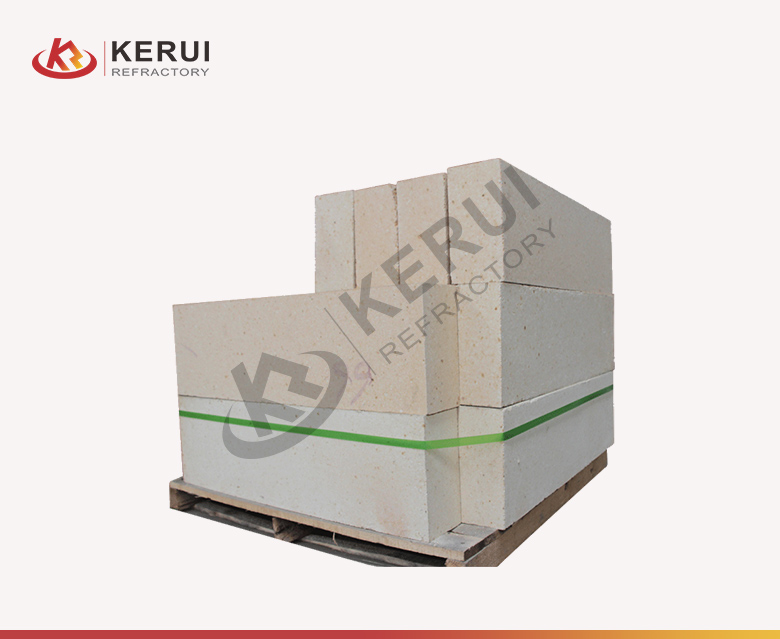 Products Properties from Fire Brick Suppliers
High Purity
It is an undeniable truth that the purity of refractory materials is higher and the performance is better. Besides, Kerui adopts an automatic batching system to ensure accurate batching. Therefore, the purity of fire bricks materials produced by Kerui is very high and their performance is too good to extend the life of your equipment.
Strong Temperature Resistant
Kerui's fire bricks have excellent capacities for temperature resistance and thermal shock resistance. So these fire resistant bricks can maintain chemical and physical stability at extremely high temperatures. Due to high production standards, each brick can pass the inspection of a third-party inspection agency to ensure its refractory resistance.
High Physical Properties
It is no doubt that bricks from fire brick suppliers have good physical properties. As a result, these bricks with strong compressive strength are not easily damaged under high-temperature and high-strength conditions. In addition, they also have excellent chemical erosion resistance. Thus, Kerui's production can well withstand the erosion, oxidation and reduction reactions of acidic or alkaline slag and molten metal. This property allows fire brick suppliers to cover more industries. Therefore, you can purchase high-quality firebricks with long service life from Kerui.
Good Environmental Benefits
Kerui always implements the requirements of green development. While improving product quality, it takes responsibility for protecting the environment and saving resources. On the one hand, Kerui has a perfect environmental protection system, which can clean up the discharged waste. Therefore, it tries its best to minimize damage to the environment. On the other hand, Kerui adopts all kinds of environmentally friendly refractories. As a result, during the applications of heat refractory bricks, the harmful substance released by buyers can be at the least level.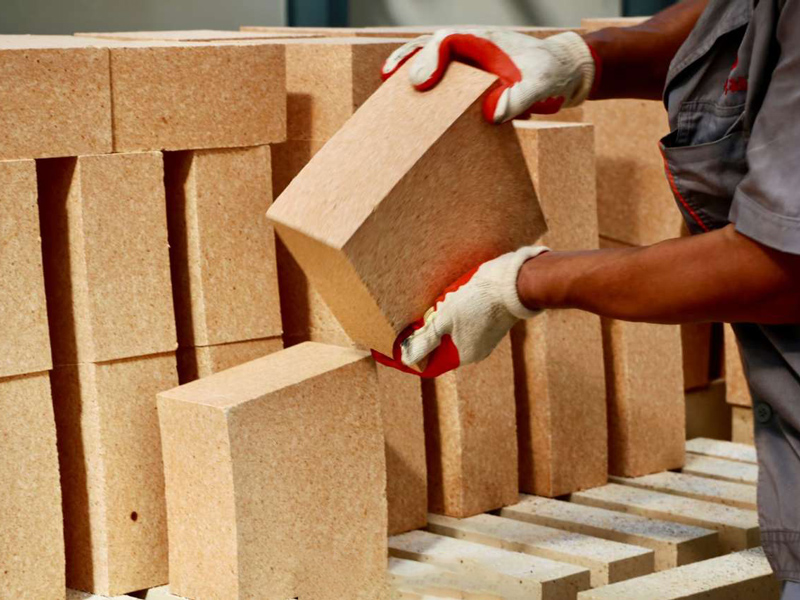 Unparalleled Fire Bricks Supplier in China – Kerui
20-year Experience
Founded in 2004, Kerui fire brick supplier has 20 years of experience in the refractory brick industry and 16 years of experience in research and development. Located in Xinmi City, Henan Province, where is China's refractory industry gathers. Because Kerui masters rich raw material resources we are a comprehensive firebrick manufacturer, integrating refractory research and development, production, sales, technical solutions, and project EPC general contracting services.
High-level Production Factory
Kerui adopts an automatic batching system, which controls ingredients by microcomputer. There are 20 sets of 400-ton CNC presses and 2 1000-ton hydraulic presses, 140 kiln cars, and two 168-meter high-temperature natural gas tunnel kilns. Meanwhile, the advanced equipment effectively improves the strength and quality of bricks. As a result, the annual output of the factory reaches 150,000 tons, including 100,000 tons of shaped refractory products and 50,000 tons of unshaped refractory materials.
First-class R&D Team
For one thing, Kerui has built an advanced R&D center and strategically cooperated with Luoyang Refractory Research Institute, Zhengzhou University, Northeastern University and other scientific research institutions. With the efforts of the R&D team, Kerui continuously develops new products to improve working efficiency for customers. More importantly, Kerui won an invention patent and more than 20 utility model patents, which presents a good result for Kerui R&D team.
Outstanding Warehousing Capacity
3000-square-meter modern warehouse of Kerui integrates warehousing, packaging, and shipping. Kerui uses high-temperature fumigated wooden brick racks for packaging goods. As a result, it effectively prevents the invasion of foreign species and microbial infection. Meanwhile, Kerui has build up product identification and traceability systems. Our delivery team will update you on the logistics situation in real-time to ensure delivery on time.
Compliant Production Conditions
Kerui has always supplied fire bricks in accordance with related laws and regulations. Meanwhile, it has been successively rated as "National Quality and Integrity Demonstration Enterprise", "National Science and Technology Advanced Unit" and "First-Class Advanced Unit in Henan Province". Due to the scientific production management mode, Kerui continuously improves product quality, economic benefits, brand reputation, etc. Correspondingly, Kerui Refractory accumulates good reputation in the refractory industry!
All-around Services
Professional international business managers will supply one-stop service for you. In terms of pre-sales, they provide you with one-to-one consulting services to help you choose refractory materials that meet your needs. For the sales process, Kerui's technicians will guide the application of fire bricks. And in terms of after-sales, Kerui will conduct regular return visits to solve unexpected problems. As an original firebrick manufacturer, Kerui offers all-around service.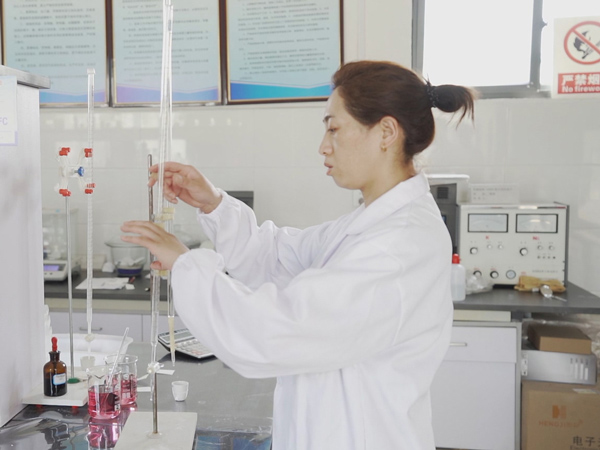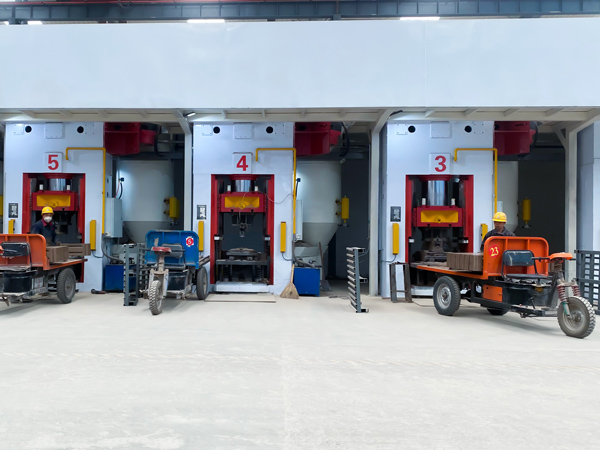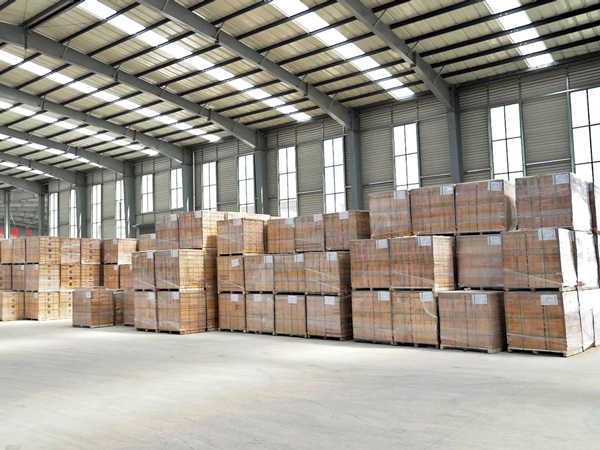 Precautions When Choosing Fire Brick Suppliers
Fire Brick Quality
The quality of fire bricks is the decisive factor for smooth production. So when buyers select fire brick suppliers, product quality is the first consideration. Meanwhile, you can evaluate firebricks quality from three aspects. Firstly, whether the raw materials of the product meet the standards. Secondly, does the supplier use advanced production technology? Thirdly, has the refractory brick passed the strict quality inspection?
Production Ability
Keeping up with the development of the times, refractory brick suppliers should establish automated, intelligent and digital production plants. Thus, application of high technology to continuously improve production efficiency. In addition, environmental detection and processing systems are also essential. As a professional supplier, an independent research and development team is the guarantee for continuous product innovation.
Supplier Qualifications
The primary factor that should be considered is firebrick supplying qualification. Meanwhile, the suppliers must have related production licenses, which ensure manufacturers can produce products that meet quality standards and legal requirements. And only fire bricks with guaranteed quality can maintain good stability in high-temperature environments to assist operations. So professional manufacturers can use their expertise to guide you in choosing the right product.
Environmental Responsibility
While continuously improving product quality, responsible suppliers always focus on protecting the environment and the health of their employees. Suppliers should establish a complete environmental system and try their best to reduce environmental pollution. During the production process, employees engaged in refractory production should wear safety helmets, earplugs and masks to reduce the adverse health effects of production pollution.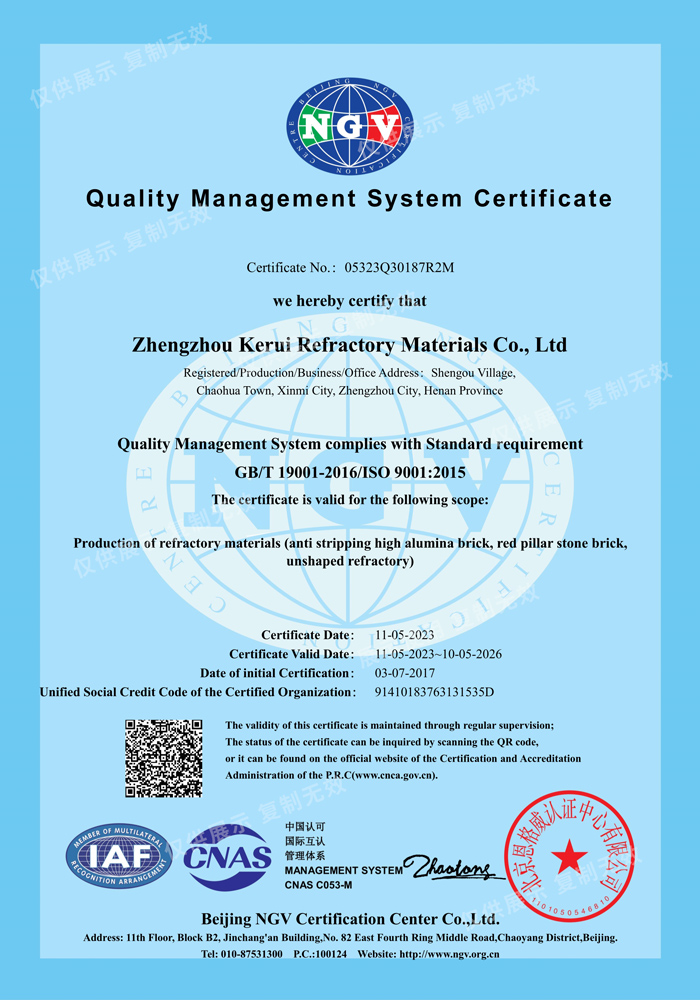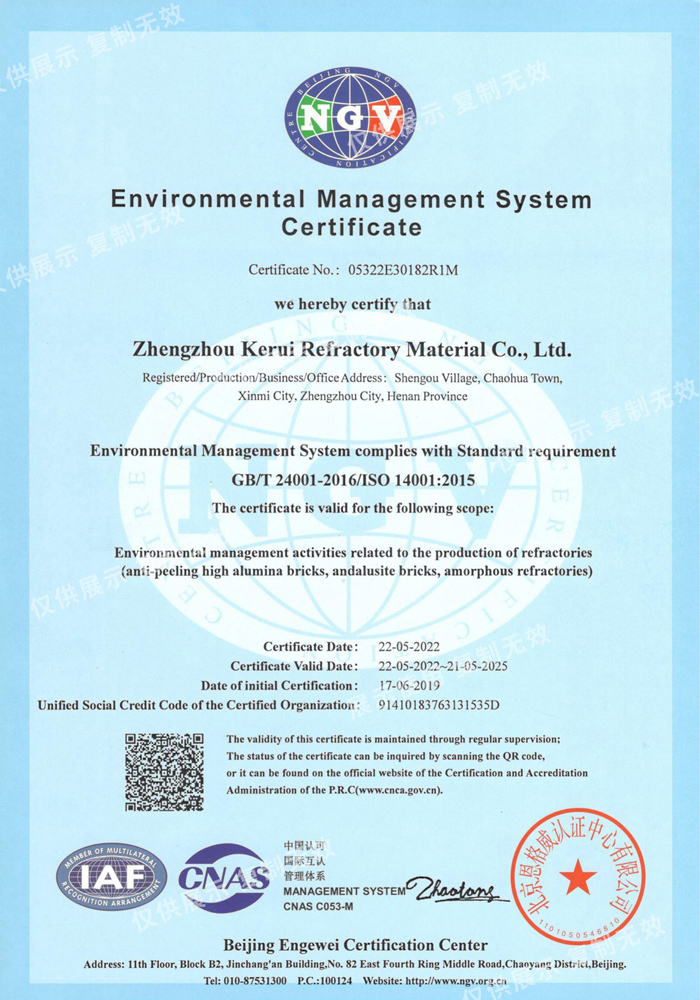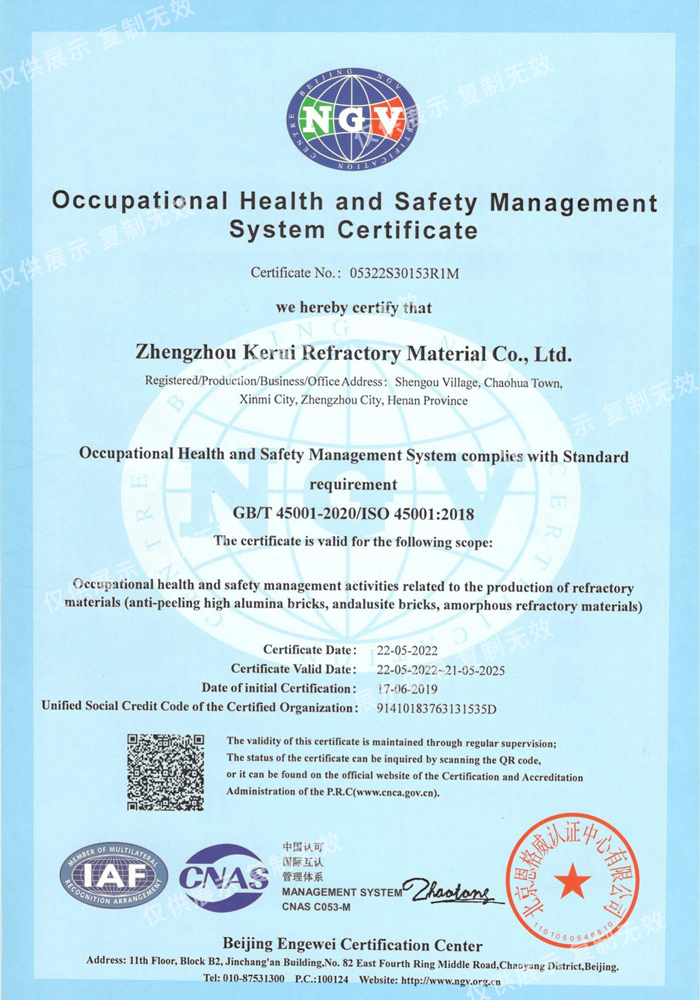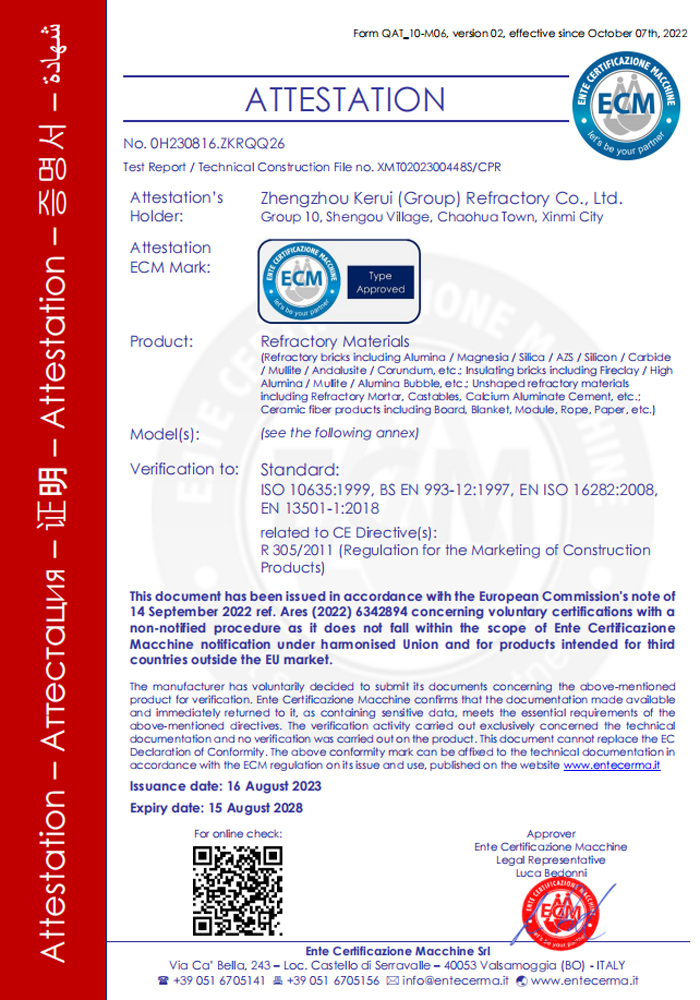 How to Establish A Long Partnership with Kerui?
1. Clear Requirements
First of all, you should clarify the requirements for refractory bricks. Please consider what type of refractory brick will meet your needs. As soon as the requirement is clear, your budget for refractory brick cost also appears.
2. Contact with Kerui
If it is difficult for you to decide which refractory brick to use, you can consult Kerui's international business manager for help. So they can offer a plan involving product selection and pricing.
3. Visit Kerui Factory
After establishing contact with Kerui, you can visit Kerui factory. You can have a more intuitive understanding of its brand strength and product quality. Contact Kerui now to order the visit!
4. Compare to Other Factories
When choosing a trustworthy supplier, buyers need to carefully compare different suppliers. There is no doubt that Kerui is the best choice for you to get a good return on investment.
5. Sign A Contract with Kerui
After confirming the cooperation intention, Kerui will sign a contract to agree on how much fire bricks cost, delivery date and other related matters. As a result, Kerui will always protect your rights.
6. Products Delivery
Cooperating with well-known logistics companies, Kerui guarantees that products can be delivered on time. Moreover, the delivery team will communicate with you in real time about the firebricks transportation. Customers can receive
7. Guidance for Construction
In order to ensure the safe and efficient operation of your equipment, Kerui can provide technical support. It has specialized technicians who can be responsible for guiding the construction. Therefore, contact us for professional service.
8. After-sales Visit
After the delivery is completed, Kerui will make regular return visits to inquire about the usage status of firebricks. It is looking forward to your suggestions to make better firebrick supply. Meanwhile, you can find more information on Facebook.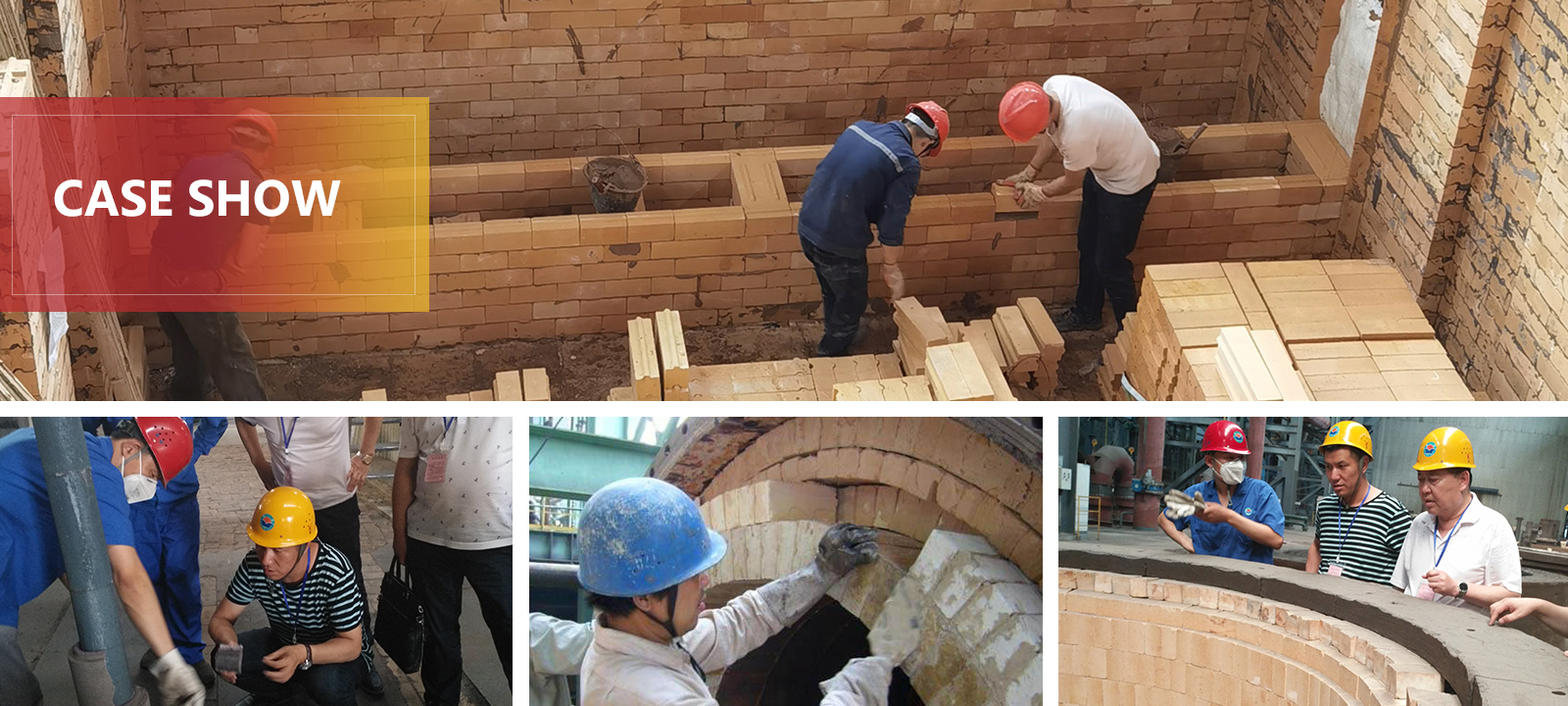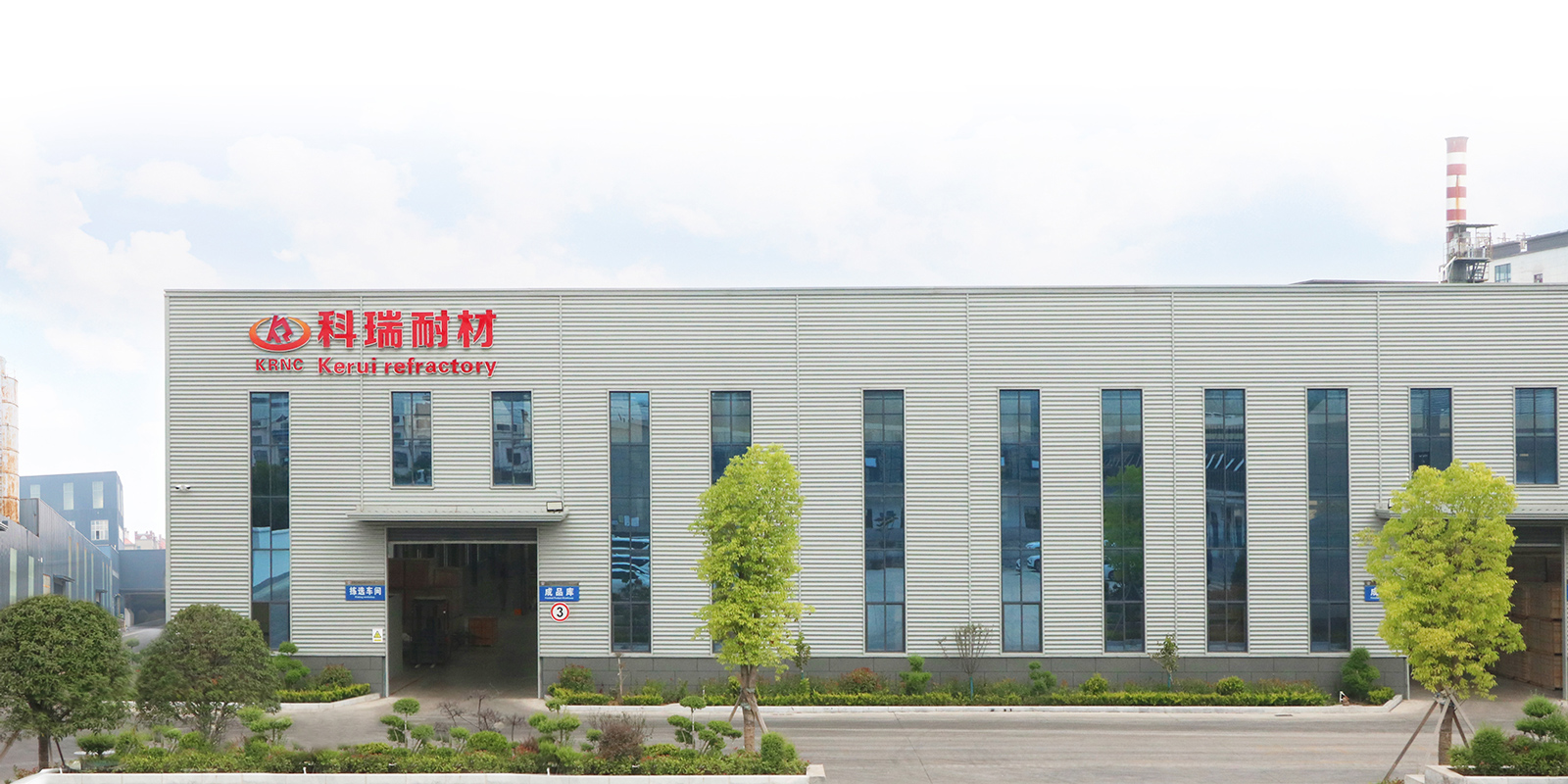 As a reliable fire brick supplier, Kerui promises to offer high-quality productions, advanced technology, and good services. If you want to know more details about refractory bricks, please connect with us. Kerui's professional team will answer your questions on time.