Dolomite Brick
With multiple functions and superior stability, dolomite brick contributes to improving efficiency and cost-effectiveness for high temperature kilns. If you're looking for high quality dolomite bricks for sale, Kerui Refractory in China is recommended to be your preferred supplier.
92-94

MgO+CaO% (≥)

18-48

CaO% (≥)

15.0

Apparent Porosity(%)

60

Cold Crushing Strength (MPa)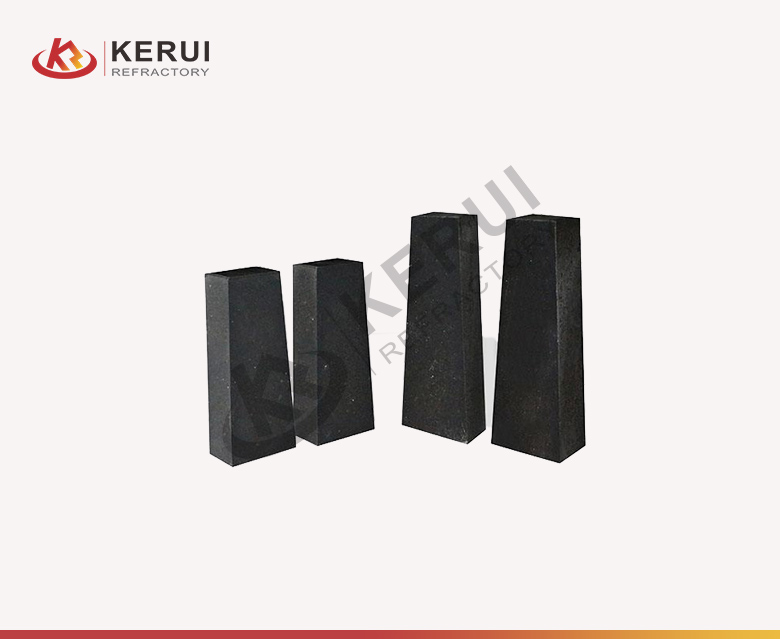 What Are Dolomite Bricks?
Dolomite bricks are refractory products made from 55-75% MgO and 18-42% CaO and other binders and additives. This brick is also called magnesia calcium brick, MgO-CaO brick and so on. Due to the combination of high-quality materials, dolomite high temperature refractory brick has high-temperature resistance, thermal stability, and alkaline characteristics, which makes it ideal for various demanding environments.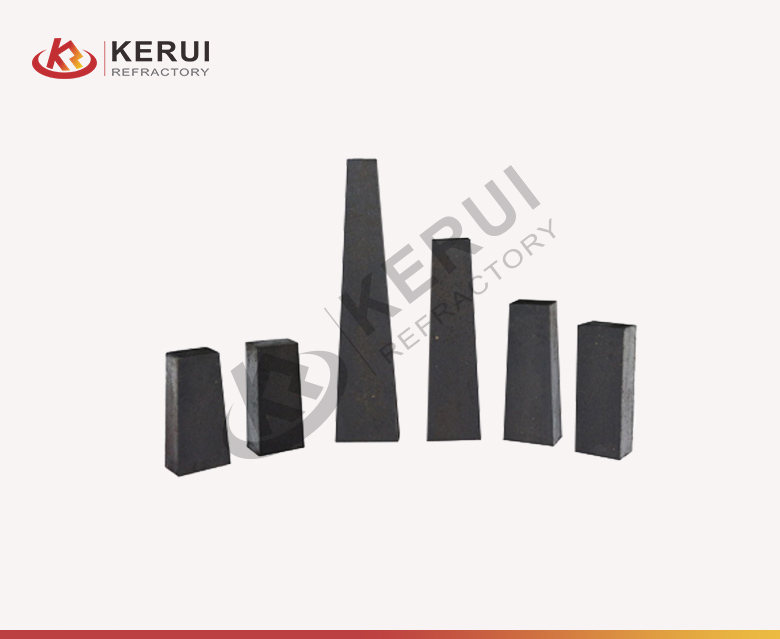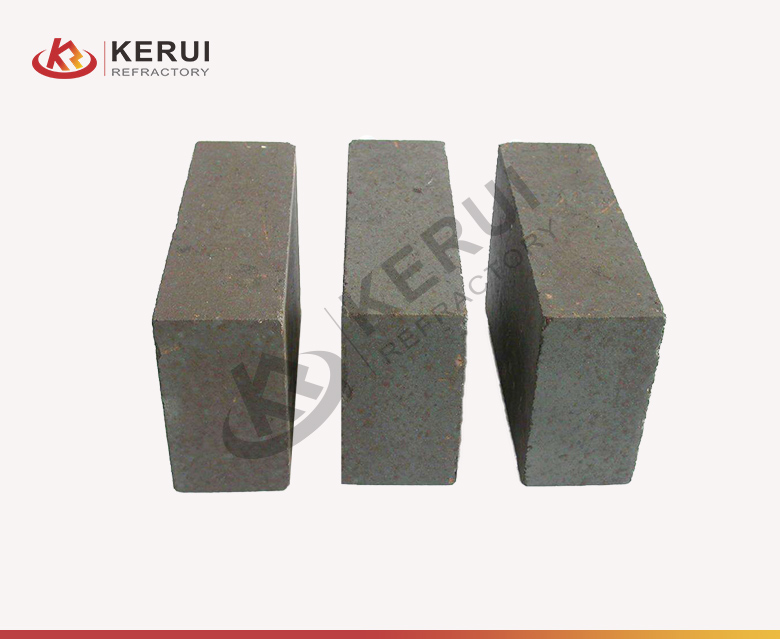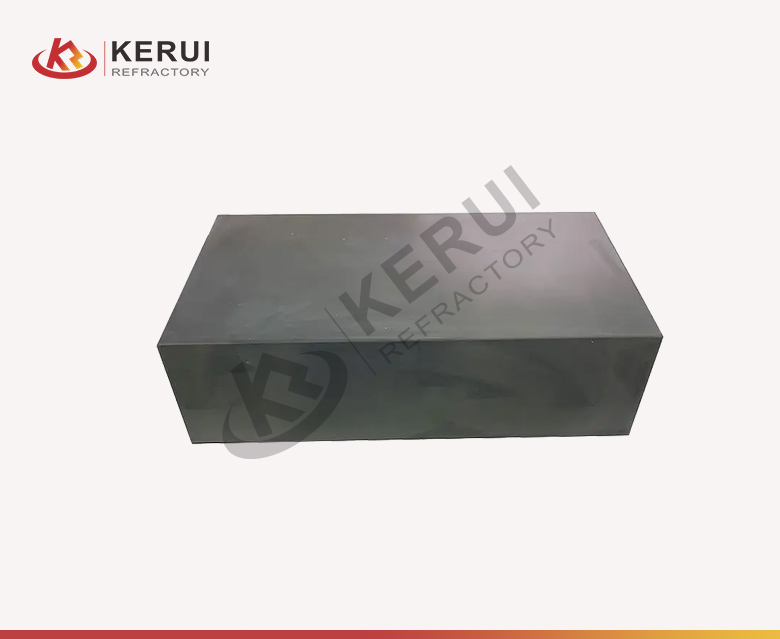 Parameters of Kerui Dolomite Brick
Item/Grade
MG-20
MG-20A
MG-30
MG-30A
MG-40
MG-40A
MG-50
ω (CaO)/%

μ

0

≥

18
28
38
48
ở
1
ω (MgO+CaO)/%

μ

0

≥

92
94
92
94
92
94
94
ở
1
ω (SiO2+Al2O3+Fe2O3)/%
μ0

≤

3.0
2.5
3.0
2.5
3.0
2.5
2.5
ở
0.2
Apparent Porosity/%
μ0

≤

15.0
ở
0.5
Cold Crushing Strength/MPa

μ

0

≥

60
ở
5
0.2MPa Refractoriness Under Load T0.6

/℃

μ

0

≥

1650
1700
1650
1700
1650
1700
1700
ở
10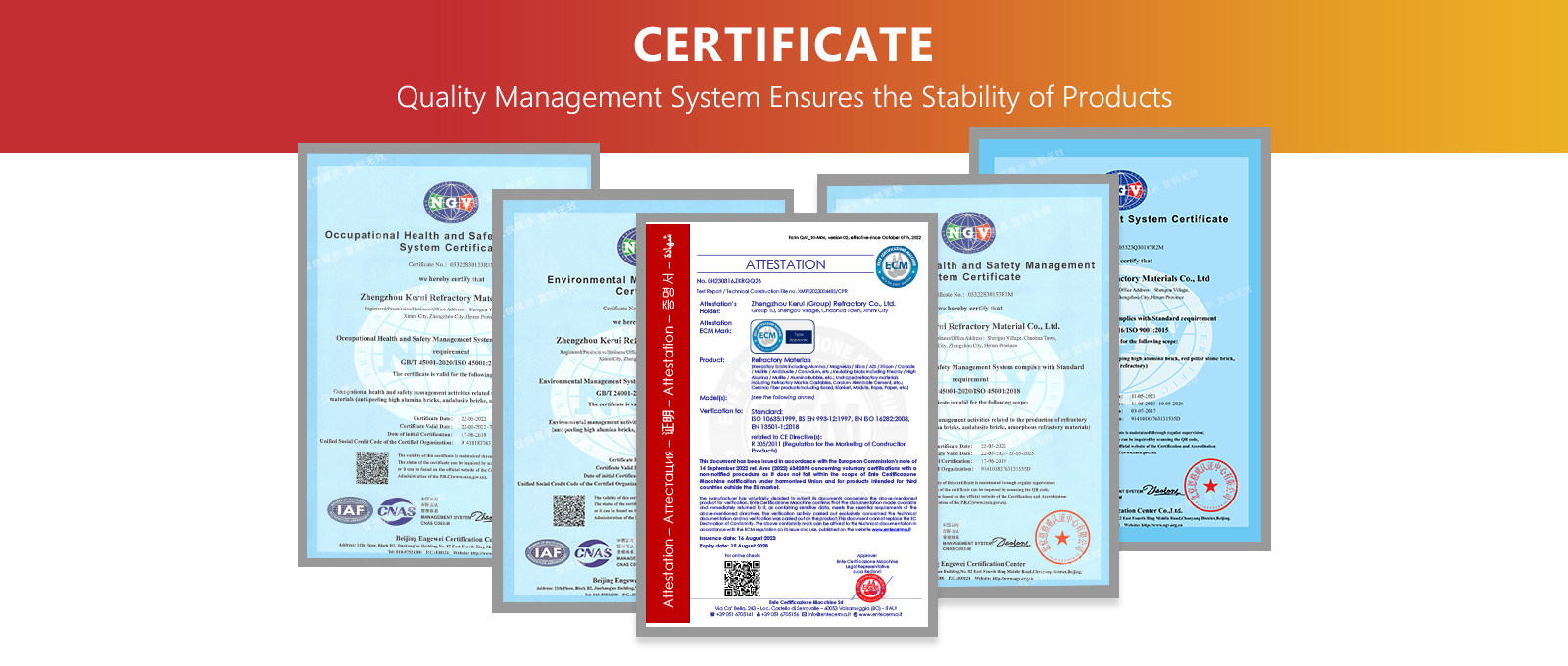 Advantages of Kerui Dolomite Brick
| | | | | |
| --- | --- | --- | --- | --- |
| Purify Molten Steel | Slag Resistance | High Refractoriness | Shock Stability | Thermal Shock Stability |
An important feature of Kerui dolomite refractory bricks is high content of free CaO which can purify molten steel. Free CaO is able to efficiently react with various inclusions present in molten steel. This reaction facilitates the migration of impurities to the slag and effectively purifies the molten steel. Many customers prefer using dolomite brick as their steel-making furnace for clean steel and special steel smelting processes.
Kerui magnesia calcium bricks exhibit excellent slag resistance, particularly when exposed to slags with higher basicity. As the slag basicity increases, the erosion of the bricks decreases significantly. Additionally, the slag reacts with the CaO in the bricks and forms C2S and C3S, which enhances the slag's viscosity and prevents excessive penetration into the
fire brick
interior. This results in a reduced formation of thick gelatinous layers, so that durability and longevity are further enhanced.
One of the primary advantages of Kerui dolomite bricks is remarkably high temperature resistance. The main components, MgO and CaO, are high-melting point oxides, which come with a combined eutectic temperature above 2300°C (4172℉). This outstanding characteristic ensures these magnesia calcium bricks maintain their structural integrity and performance even under extreme heat conditions.
Another key advantage of Kerui dolomite bricks is their exceptional thermal shock resistance. With an increased content of free CaO, these bricks display superior plasticity and significant creep at high temperatures. This unique property allows the bricks to buffer thermal stress caused by temperature fluctuations effectively. As a result, Kerui dolomite bricks are well-suited for applications with severe temperature changes, particularly in refining environments outside the furnace.
Kerui's high-purity magnesia-dolomite bricks demonstrate remarkable stability under high-temperature vacuum conditions. These bricks exhibit minimal weight loss rates. This property is significantly superior to other
magnesite refractory bricks
. As a result, they prove to be the ideal choice for refining operations outside the furnace that require a high-temperature vacuum working environment.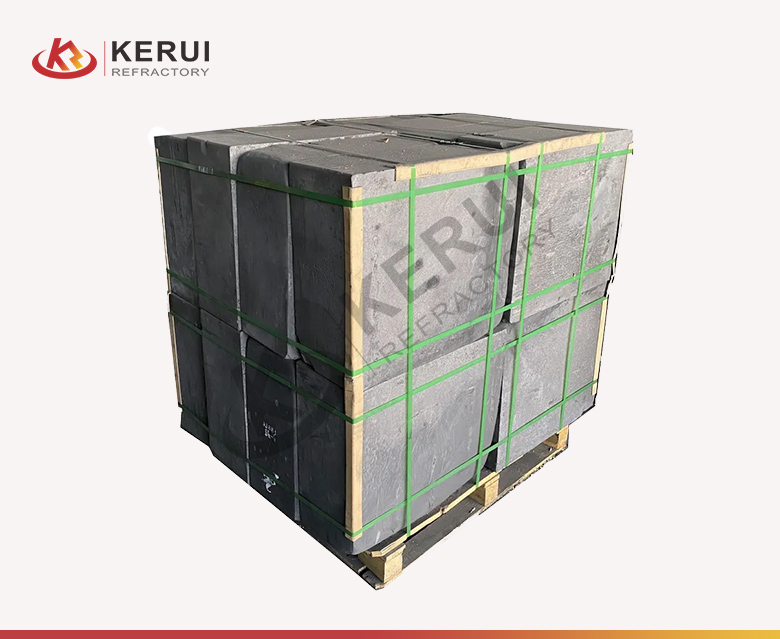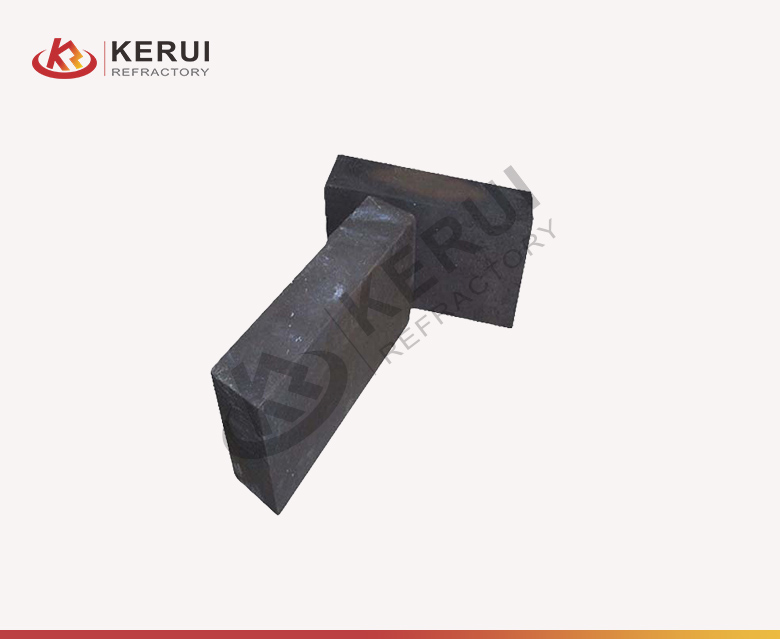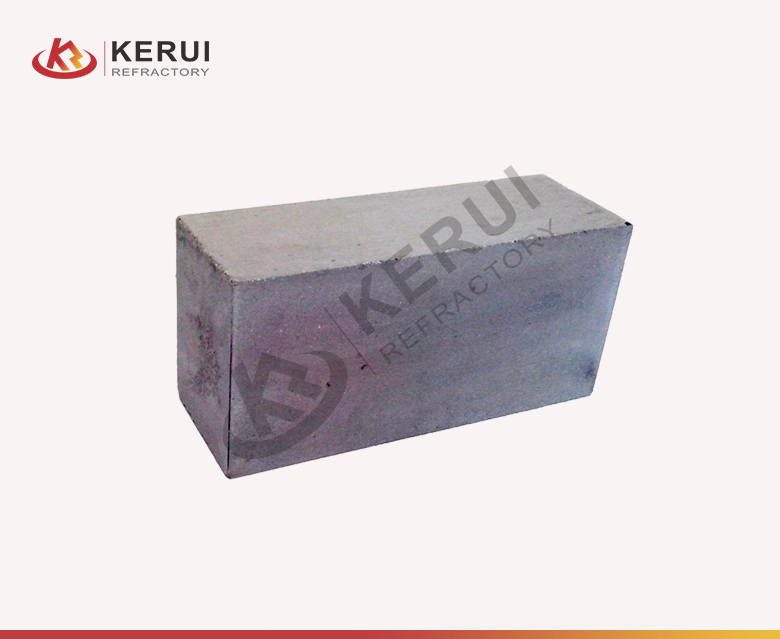 Manufacturing Process of Kerui Magnesia Refractory Brick
Raw Materials Workshop
The raw material workshop can be mainly divided into 4 parts: inspection, storage, batching and mixing. Kerui quality inspection department will check each index of raw materials carefully then store them in partitions. Meanwhile, fully automatic batching system controls accurate ratios and mixes machine forms fine brick pulp. Then Kerui raw materials workshop is designed from top to bottom, which is highly efficient.
Molding Workshop
The brick pulp will be transferred to molds. TAdditionally, there are more than 20 sets of hydraulic molding press machines in Kerui factory. They can mold the precise shape of dolomite bricks. More importantly, all kinds of magnesia calcium bricks can be made efficiently. If you have special demand, Kerui workers will change the mold in this step.
Sintering Workshop
Magnesite brick doesn't need drying because it contains CaO, which has good water-absorbing properties and forms a strong structure. The sintering temperature of magnesia brick is relatively low, which can avoid deformation or cracking.
Delivery Workshop
In order to reduce the influence of magnesia calcium bricks from water and oxidation, Kerui delivery team use high quality plastic film, wood pallets and steel belt to realize a tight and safe package. Kerui cooperates with world-famous logistics company to ensure on-time delivery.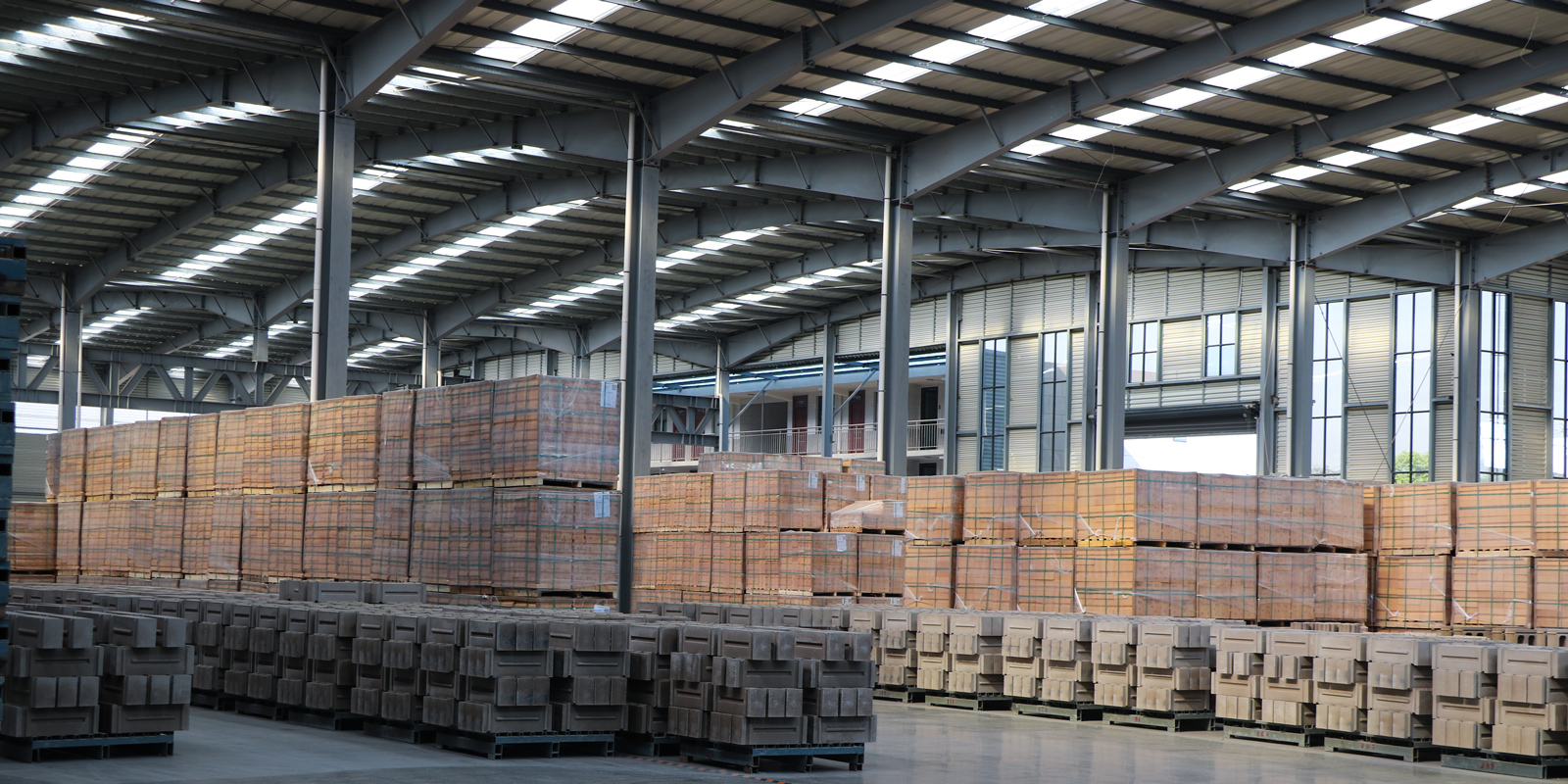 Functions of Kerui Dolomite Brick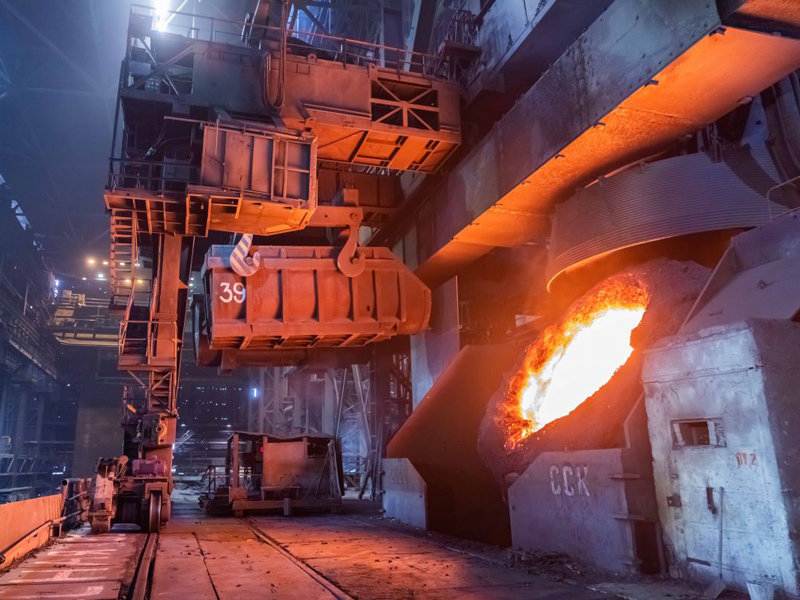 Functions in Steel-making Industry
Kerui magnesia calcium bricks are ideal refractory materials for steel-making furnaces, especially used in AOD furnaces, VOD furnaces and LF refining packages. Because the main components in Kerui magnesia calcium bricks react with steel slag, it can effectively inhibit the penetration of steel slag, reduce the loss of furnace charge, and can purify molten steel.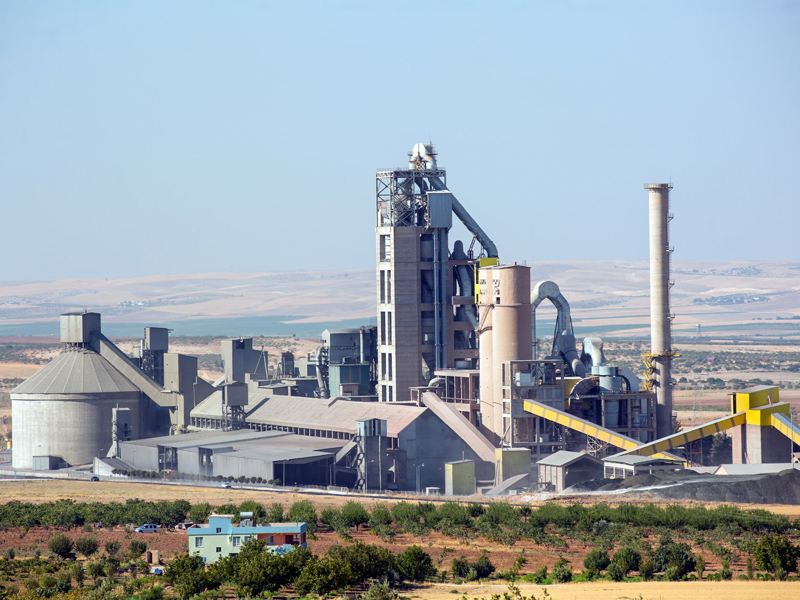 Functions in Other Industries
Magnesia calcium brick from Kerui also has extensive uses and wide applications. For example, customers in glass industry, cement industry, non-ferrous industry, power industry, building materials industry and many other high temperature industries can take dolomite fire-rated brick into consideration.
Benefits of Cooperation with Dolomite Brick Supplier in China – Kerui Refractory
Expertise and Experience
Kerui Refractory has extensive expertise and experience in the production and supply of dolomite bricks. Meanwhile, they have a deep understanding of the characteristics and applications of dolomite bricks, allowing them to provide expert advice and customized solutions based on specific project requirements.
Superior Quality
With commitment to maintaining high-quality standards for dolomite bricks, Kerui uses advanced manufacturing processes and quality control measures to ensure products meet or exceed industry standards. As a result, the superior quality of Kerui dolomite bricks ensures optimal performance and durability in various high-temperature environments.
Reasonable Price
You can enjoy reasonable dolomite refractory brick prices in Kerui China. Through efficient production processes, cost optimization, and economies of scale, Kerui is able to provide cost-effective solutions to customers without compromising on quality. Therefore, this helps customers manage their budgets effectively while still receiving high-quality products.
Timely Delivery
Timely delivery is important to meet project schedules. At the same time, Kerui has well-established logistics and supply chain management systems, which allows us to ensure on-time delivery of dolomite bricks to customers. So this reliable and prompt delivery service enables clients to proceed with their projects smoothly and without delays.
Comprehensive Service
Kerui Refractory provides comprehensive services to customers. Meanwhile, we offer technical support, consultation, and assistance throughout the entire process, from product selection to installation and after-sales support. So Kerui dedicated team is available to address any queries or concerns and provide solutions tailored to specific project needs.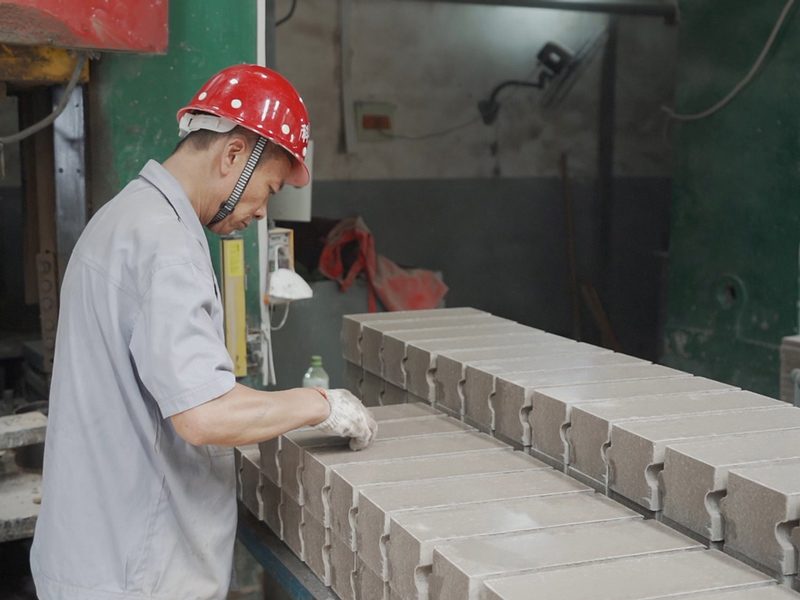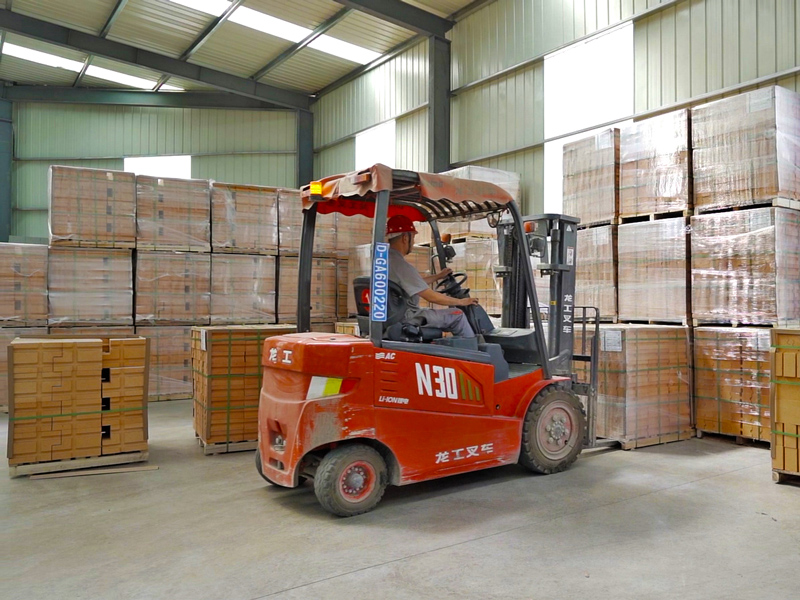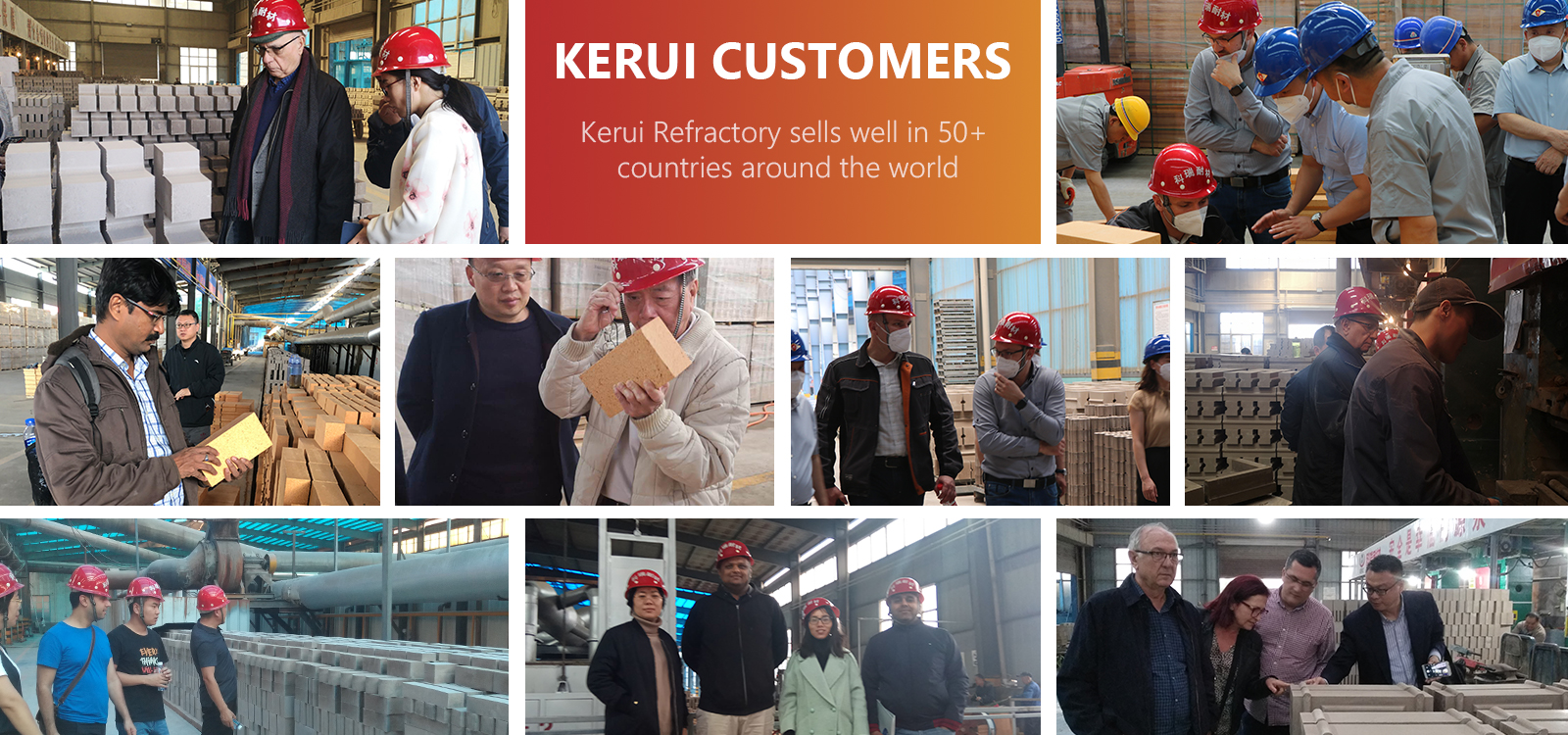 Tips About Storage of Dolomite Refractory Bricks
Dry Storage
Customers should store the dolomite refractory bricks should be d in a dry area to prevent moisture absorption. Moisture can react with the dolomite and other components of the bricks. When you consider fire brick supply, you'd better consider dry storage.
Stack Properly
When stacking the bricks, please ensure that workers place the dolomite brick on a flat and level surface. Moreover, we recommenr you to avoid excessive stacking height to prevent deformation or cracking of the bricks at the bottom due to excessive weight.
Protection from Impact
Dolomite refractory bricks are easy to damage from impact or rough handling. Please take precautions to prevent any physical damage during storage, such as using pallets or cushioning materials between layers. Contact Kerui now to get professional guidance.
Ventilation
Adequate ventilation is necessary to prevent the buildup of moisture or condensation. Good airflow helps maintain the integrity of dolomite bricks and prevents the growth of mold or mildew.
Labeling and Organization
Properly label the dolomite refractory bricks and keep an organized inventory. Whenever you need to identify the brick, labels help you to recognize quickly. This step can help you avoid loss when there is rick or accident.
Regular Inspection
Please periodically inspect the stored dolomite refractory bricks to check for any signs of degradation, moisture absorption, or damage. You can contact Kerui at any time to maintain the quality.
If you feel worried about the storage of dolomite bricks, Kerui technical team can solve your concern at any time. According to your specific condition, Kerui engineers provide feasible storage solution.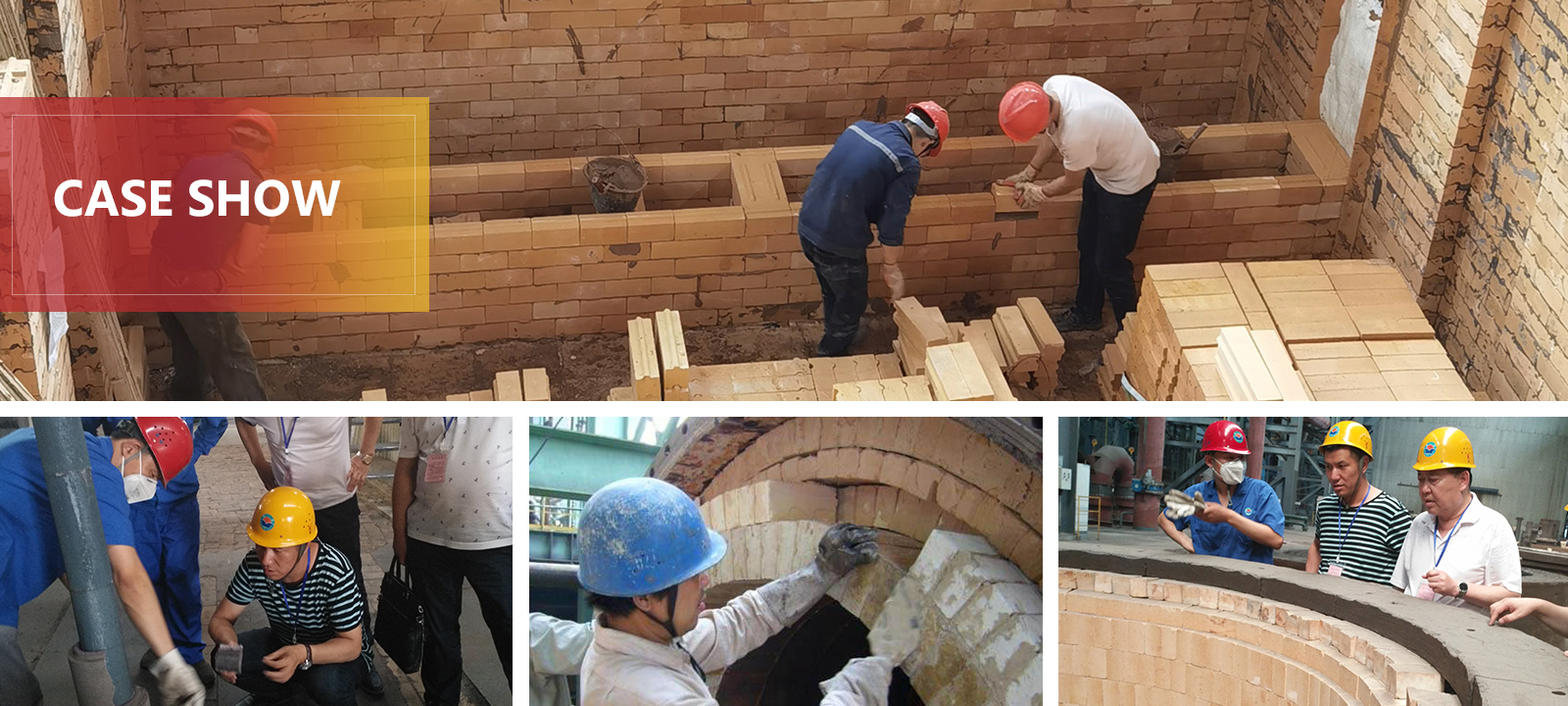 In conclusion, dolomite bricks play crucial parts in special industries. It's necessary to choose trustworthy dolomite brick manufacturers like Kerui Refractory. Kerui offers high-quality magnesia calcium bricks for sale. Contact us for more details!