Corundum Brick
Corundum brick is made for extreme working environment. This brick has high Al2O3 content for 90% and the operating temperature of this brick is as high as 1900℃ (3452℉). As a professional refractory brick manufacturer in China, Kerui Refractory offers high quality products.
80-99.3

Al2O3% (≥)

1700

Refractoriness Under Load (℃)

2.9-3.25

Bulk Density (g/cm³)

90-120

Cold Crushing Strength (MPa)
Introduction of Kerui Corundum Brick
Primary raw materials of corundum brick are sintered corundum and fused corundum, which has high hardness and melting point. The use of corundum bricks in oxidizing and reducing atmospheres has good results. Kerui Refractory is a professional corundum brick manufacturer that masters advanced raw materials and production technology. Meanwhile, it continuously provides corundum fire brick to customers around the world.
It's worth mentioning that Kerui corundum fire brick has many advantages. While most customers choose Kerui corudum brick for its excellent mechanic strength as well as high refractoriness. If you'd like to buy this brick, please contact Kerui now.
Parameters of Kerui Corundum Brick for Sale
Kerui produces corundum fire bricks with complete specifications. Here are the physical and chemical parameters of each kind of brick. Also, Kerui supports customized corundum bricks according to special conditions. (Standard size of corundum brick is 230×114×65mm)
Item/Grade
GYZ-99A
GYZ-99B
GYZ-98
GYZ-95

ω (Al

2

O

3

)/%

μ

0

≥

99.0
99.0
98.0
95.0
ở
0.30

ω (SiO

2

)/%

μ

0

≤

0.15
0.2
0.5
/
ở
0.08

ω (Fe

2

O

3

)/%

μ

0

≤

0.10
0.15
0.2
0.3
ở
0.03
Apparent Porosity/%

μ

0

≤

19
19
19
20
ở
1
Bulk Density (g/cm³)

μ

0

≤

3.20
3.15
3.15
3.1
ở
0.05
Cold Crushing Strength/MPa

μ

0

≥

80
80
80
100
ở
15
Permanent Linear Change (1600℃*3h)/%

X

min
Xmax
-0.2~+0.2
-0.2~+0.2
-0.2~+0.2
-0.3~+0.3
0.2MPa 0.6% Refractoriness Underload/℃

X

min
1700
1700
1700
1700
Different Classifications of Kerui Corundum Brick
Corundum Brick by Different Manufacturing Processes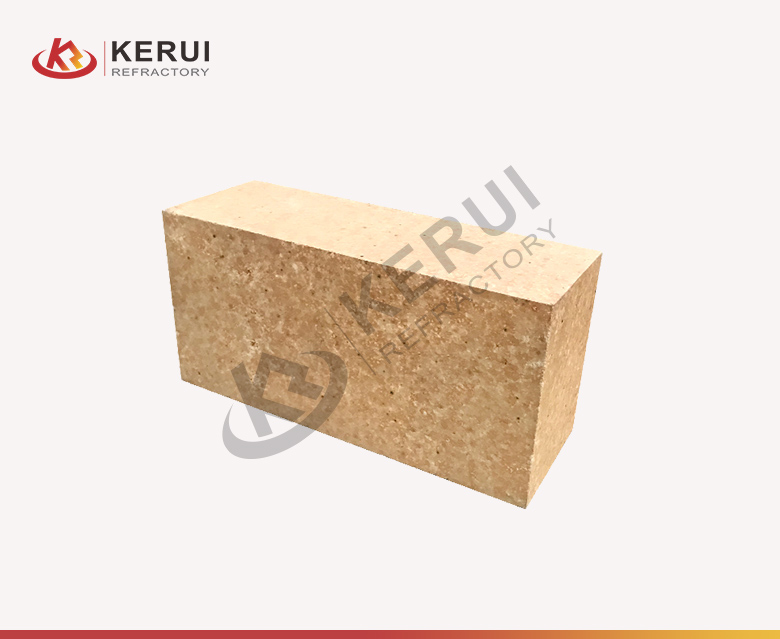 Sintered Corundum Brick
Sintered corundum brick takes sintered corundum and fine corundum powder as raw materials. After precise batching, mixing and molding, this fire heat brick will enter tunnel kiln for sintering. The sintering temperature is about 1650-1850℃ (3002-3362℉). Thus, the high firing temperature helps to improve the strength and density and sintered corundum refractory brick has better resistance to thermal shock.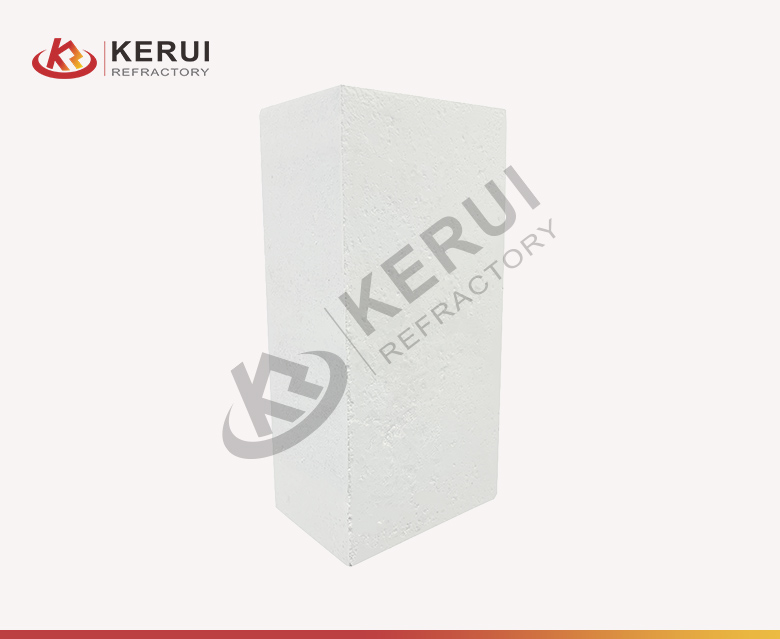 Electric Melting Corundum Brick
Electric melting corundum refractory brick uses fused alumina and small amount of clay and binder as raw materials. Meanwhile, after batching, mixing and molding system, it comes to sintering process. And the sintering temperature is about 1700-1800℃ (3092-3272℉). Therefore, electric melting brick has a good harness and keeps the purity of corundum. Correspondingly, the production cost is also more expensive.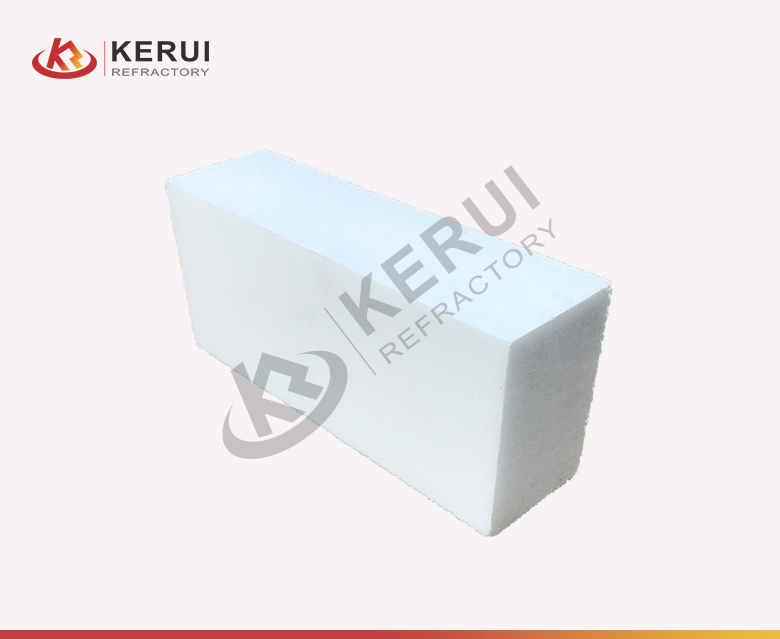 Fused Cast Corundum Brick
Fused cast corundum brick adopts industrial Al2O3, a small amount of soda ash, calcined bauxite and quartz powder as main raw materials. After batching, these raw materials will be transferred into electric arc furnace and melted at high temperatures then molding and cooling down. Moreogver, this process has high requirements of manufacturing technology and results in strong resistance on chemical corrosion.
Corundum Brick By Different Raw Materials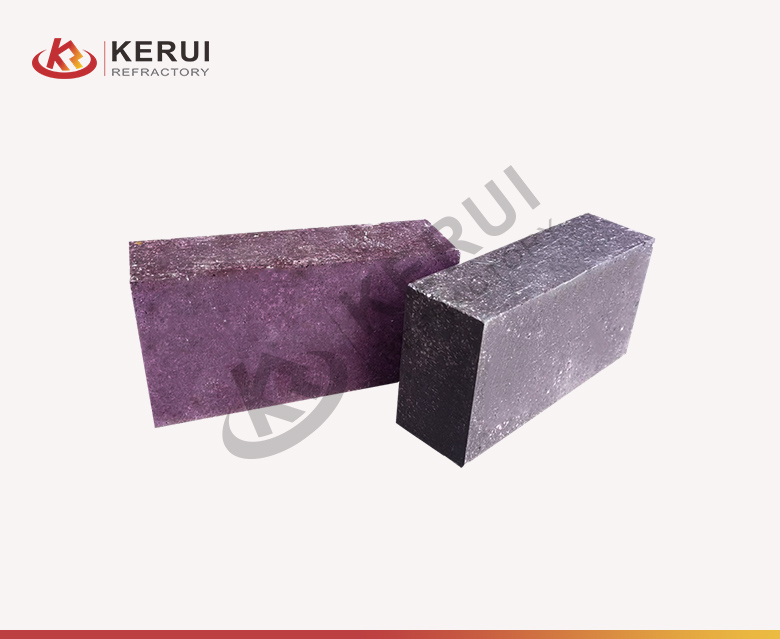 Chrome Corundum Brick
Chrome corundum brick consists of 8-15% Cr2O3 and 60-75% Al2O3, which forms solid solution structure. Therefore, chrome corundum fire brick has better resistance on high temperature and chemical corrosion. Meanwhile, main applications of this brick are glass kiln, carbon black furnace, non-ferrous metal smelting furnace, waste incinerator, waste acid treatment furnace, lining of chemical industry furnace, slideway and tapping platform of steel rolling heating furnace, etc.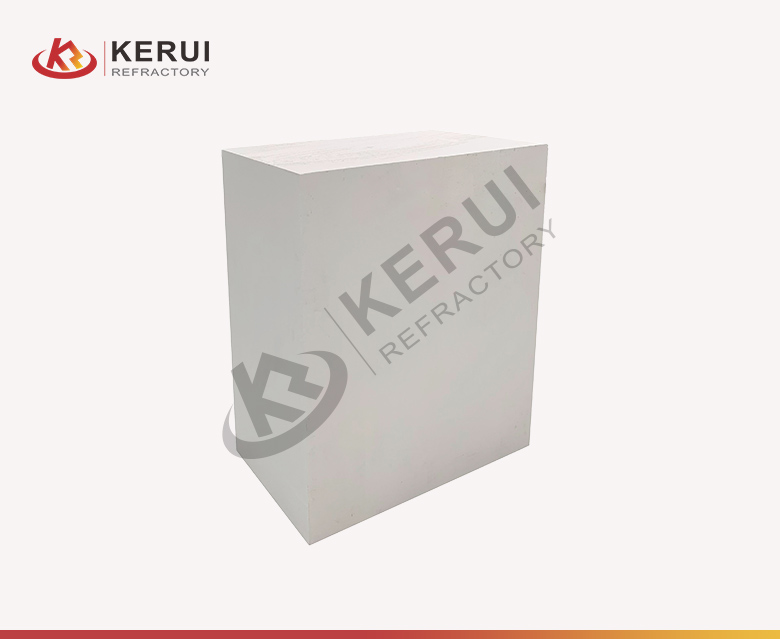 Zirconia Corundum Brick
Zirconia corundum brick is also called fused cast zirconia or AZS brick. And it contains 50-70% Al2O3, 20-40% ZrO2 and 13-14% SiO2. The complex chemical composition forms superior chemical stability. Meanwhile, AZS refractory brick can resist acid and alkaline media especially glass solutions. Additionally, industries commonly use zirconia corundum brick in the upper pool wall, small furnace horiziontal rotation, small furnace stack, breast wall and other parts of glass kilns.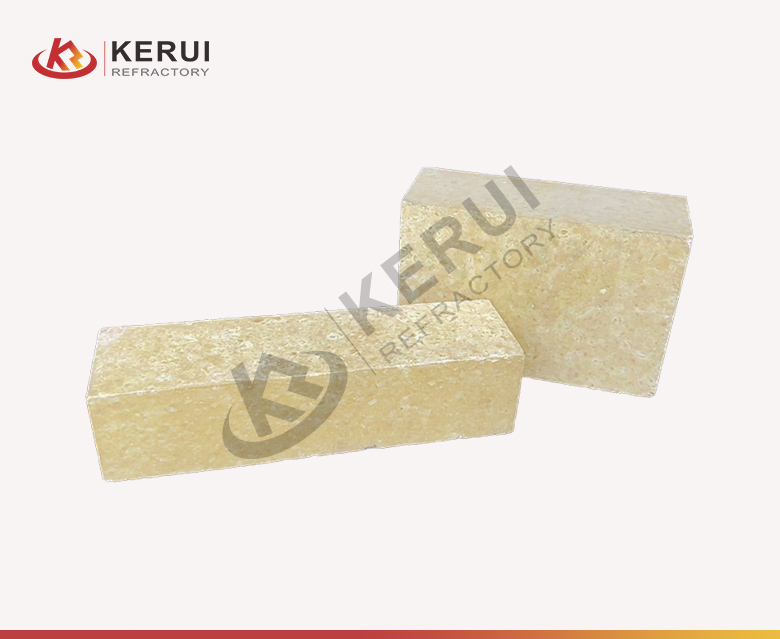 Corundum Mullite Brick
Corundum mullite brick consists of corundum and mullite of high purity. Meanwhile, it also add proper alumina and silica powder as binder. Corundum mullite bricks have high creep resistance, high temperature resistance and low apparent porosity. Therefore, it's suitable for bottom of blast furnace, hearth ceramic masonry and wind, iron, slag joint masonry, superstructure brick, material brick, cover plate, molded parts of glass furnace, lining of carbon black reactor and other places.
Customers Who May Need Kerui Corundum Brick
Customers in Different High Temperature Industries
There is no doubt that Kerui corundum mullite refractory bricks are suitable for most high temperature industries. So customers involved in high temperature industries and who may require corundum bricks include steel manufacturers, glass manufacturers, non-ferrous metal smelters, power plants and many more. No matter which industry you are in, Kerui provides comprehensive solution.
In order to ensure the stable operation of the kiln, we recommend using corundum bricks in key parts of the kiln. Meanwhile, the parts where corundum bricks can be used include but are not limited to: slide rail bricks for metallurgical furnaces, tapping troughs for walking heating furnaces, linings for waste incinerators, linings for kilns in the petrochemical industry, bottoms of rolling mills and other parts.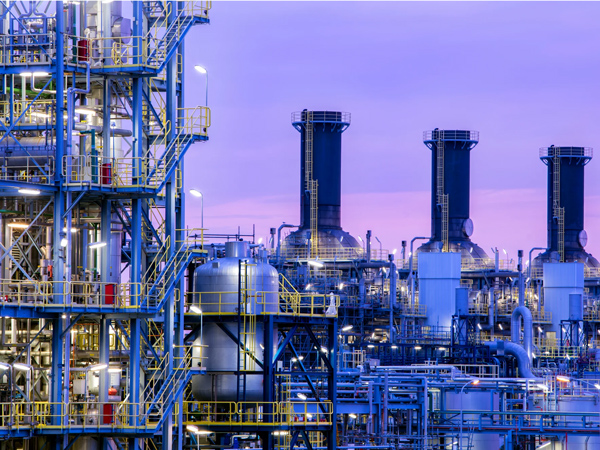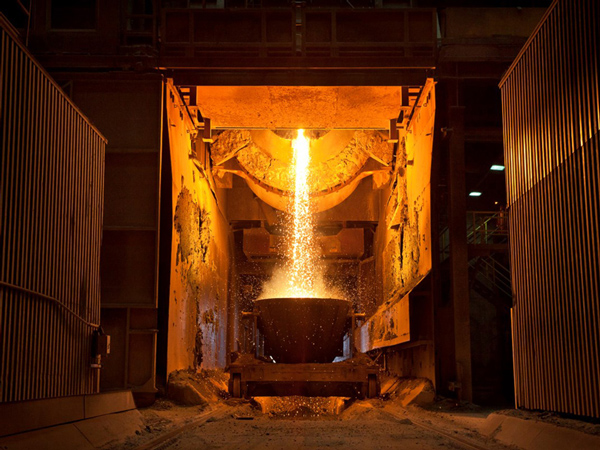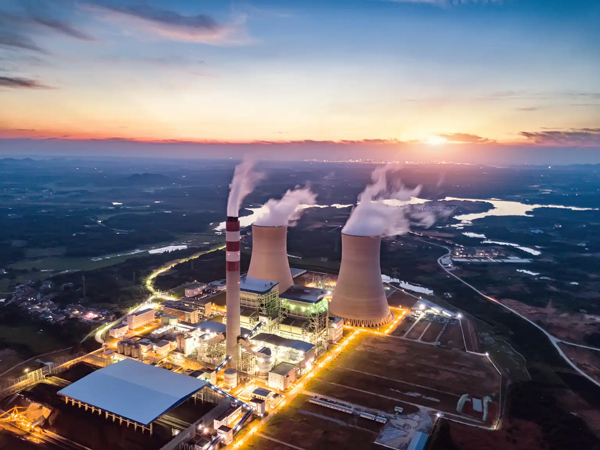 Home and Abroad Distributors
Kerui Refractory understands the importance of reaching customers worldwide, and as such, offers its premium fire resistant brick to distributors and acts as a reliable source for worldwide agencies. Meanwhile, distributors play a crucial role in providing local expertise and ensuring that customers in various regions have convenient access to Kerui heat resistant brick. As a result, by partnering with trusted distributors, Kerui Refractory maintains its commitment to delivering high-quality refractory solutions to customers globally.
Want to learn more about Kerui? Please follow our Pinterest board.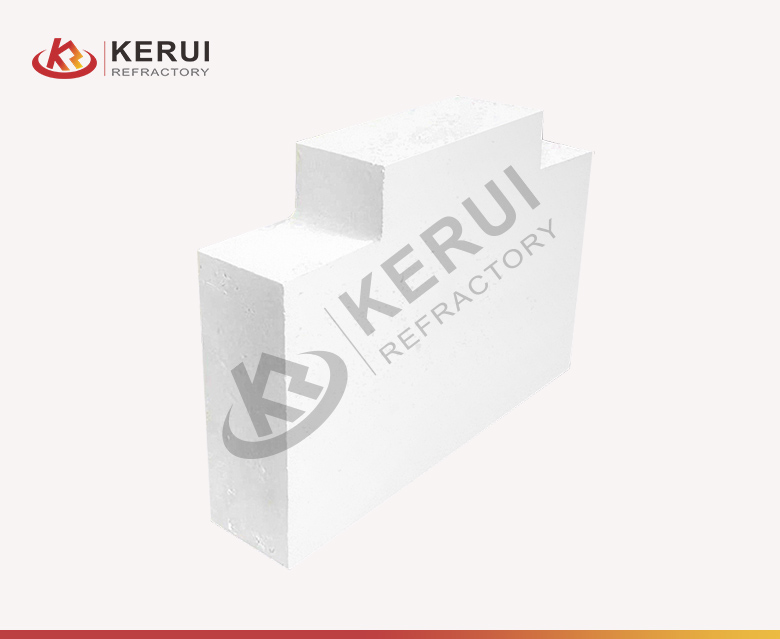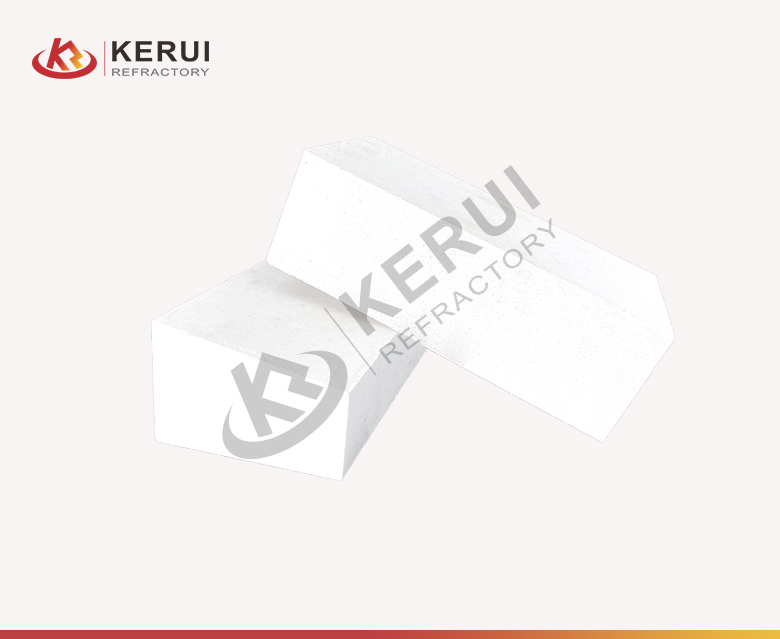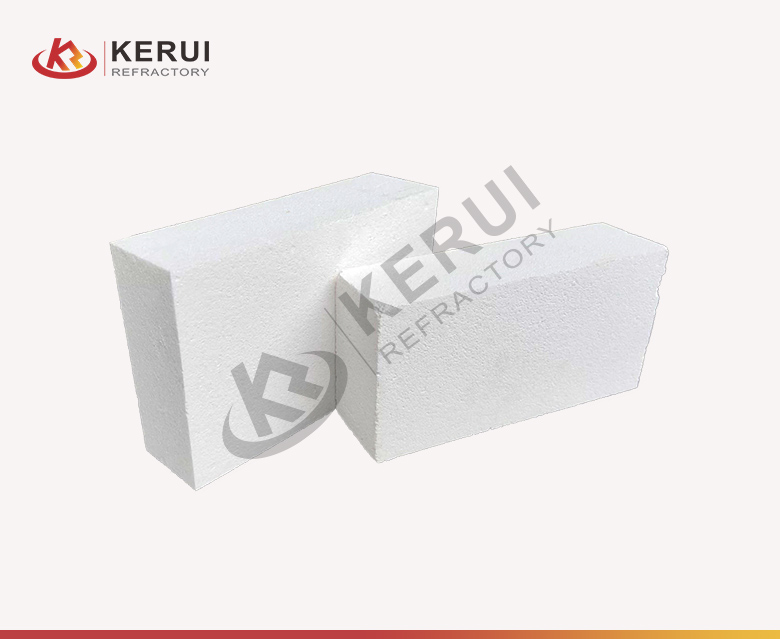 Outstanding Performances of Kerui Corundum Brick
High refractoriness
Strong resistance on chemical corrosion
Strong resistance on thermal shock
High cold crushing strength
Superior Quality
Kerui Refractory is committed to providing corundum bricks of superior quality. These bricks are manufactured by high-grade corundum refractory bricks raw materials and advanced production techniques. The quality control measures ensure Kerui meet or even exceeds industry standards. Therefore, Kerui high temp bricks have excellent performance, exceptional strength, and resistance to high temperatures, which makes this brick reliable in demanding applications.
Wide Application
Kerui corundum bricks are applied in various industries due to their versatile properties. Besides, these bricks are commonly used in high-temperature environments such as steel-making, iron-making, non-ferrous metal production, glass manufacturing and many other industries. These bricks exhibit excellent thermal stability, chemical resistance, and mechanical strength, which makes them suitable for diverse applications with different working environment.
Durability
Kerui corundum bricks are known for longevity and durability. This brick can withstand the harsh conditions of high-temperature operations without compromising the structural integrity. High temperature kilns with durable corundum bricks can reduce the frequency of replacing or repairing. In the long run, it's cost-effective to buy refractory brick from Kerui and use this brick in your furnaces.
Customization and Technical Support
Kerui Refractory provides customized solutions and comprehensive technical support to meet specific requirements. Our experienced and professional team offers expert advice, product selection assistance, and on-site guidance. This ensures that customers receive the most suitable corundum brick solutions for their applications, which also enhances performance and operational efficiency.
How Much Does Corundum Brick Cost?
The cost of corundum brick varies in different grades, specifications, materials and other specific application requirements. Additionally, if you want to know per ton prices of the brick, please leave your detailed requirements and Kerui will offer quote for you.
It's worth mentioning that brick cost is important. At the same time, you'd better pay attention to quality and properties of them. With expertise in refractory industry and superior product quality, Kerui fire brick brings higher return on investment.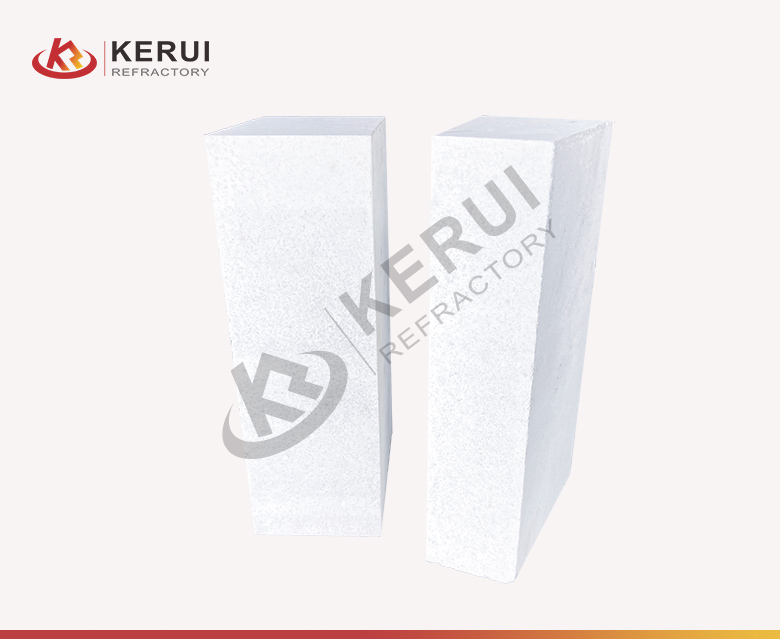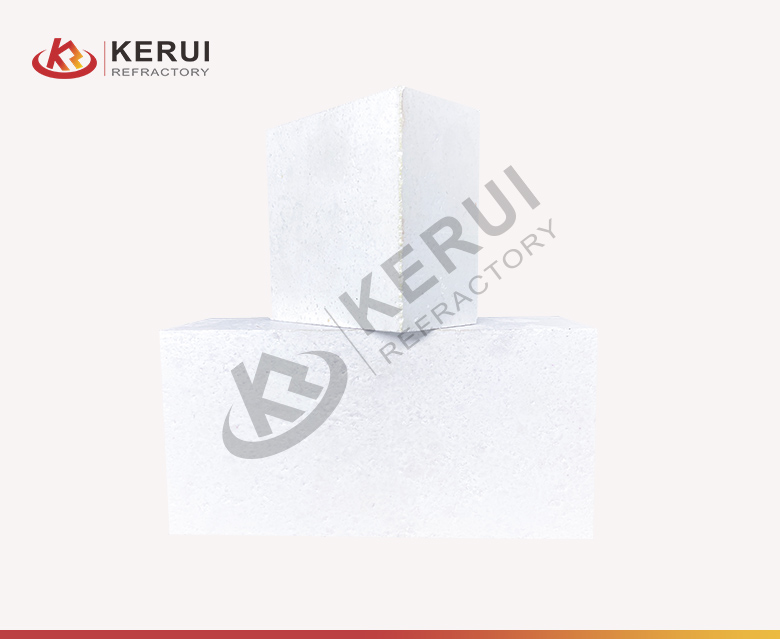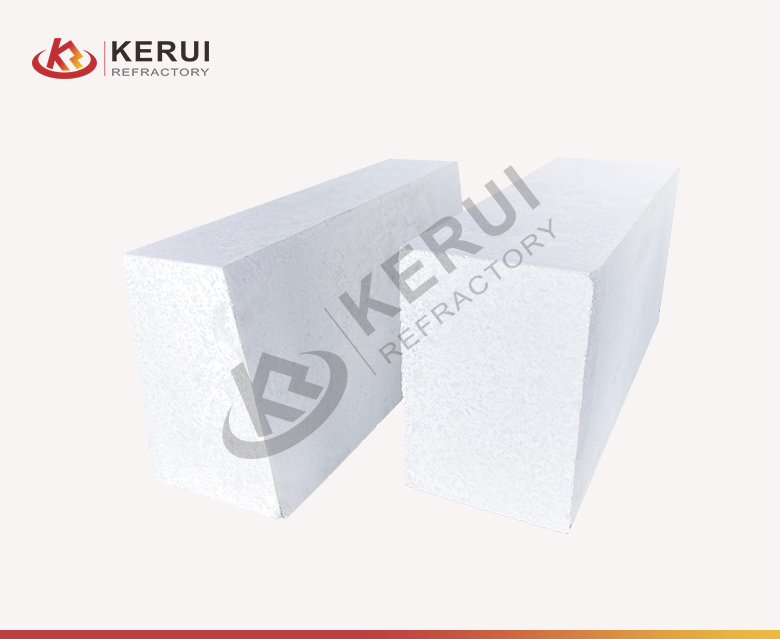 Corundum Brick Suppliers – Kerui VS Other Suppliers
Buying fire brick from reliable refractories manufacturers in China is crucial to ensure the success of your refractory projects. In comparison to other suppliers, Kerui stands out in several key aspects:
More Affordable Price
As we all know corundum brick has relatively higher price than other kind of refractory bricks. But Kerui offers more affordable corumdum brick price on the market. Because we're an original manufacturer which can control the production cost and final price. Therefore, get high quality corumdum bricks with competitive price here!
Better Production Technology
Through years of development, Kerui mastered core and advanced production technology of bricks. Moreover, Kerui factory locates in Xinmi City, Henan Province, which is the largest refractory industry zones in China and gathers industry-related talents here. So there are more chances for us to realize technological innovation and knowledge sharing.
Quicker Delivery
With more than 200 skilled employees and efficient facilities, Kerui can complete production and delivery in a shorter period. Generally speaking, corundum bricks are in stock and can be shipped directly, and customized bricks can be out of the kiln within 3-7 days. Thus, Kerui fast production and delivery cycle far exceed the same industry.
More Complete Solution
Kerui Refractory offers customers a more comprehensive solution. In addition to high-quality bricks, Kerui also offers technical support. Whether it's assistance with brick selection, installation guidance or post-installation services, Kerui's team of refractory professionals try best to provide reasonable fire brick cost as well as complete solution.
Better Reputation
Kerui is recognized for its commitment to delivering top-quality products, outstanding customer service, and reliable performance. Meanwhile, the satisfied customer base and positive testimonials are a testament to its dedication to customer satisfaction and its track record of success in supplying the brick for a wide range of high-temperature applications.