Refractory Cement for Sale
In high temperature industries, refractory cement for sale is a popular product. Because it has wide applications in filling kiln cracks and gaps. This monolithic material is easy to use. Kerui has nearly 20 years of experience in manufacturing and exporting high-quality refractory cement to worldwide customers.
50-81

Al2O3%

30-240

Initial Setting Time (min)

90-360

Final Setting Time (min)

40-82

72h Compressive Strength (MPa)
Introduction of Kerui Refractory Cement
Kerui refractory cement is mainly made of calcium aluminate. It is a hydraulic binder that is designed to resist thermal and mechanical stresses, making it an excellent choice for environments that experience high temperatures, such as furnaces, kilns and other industrial applications.
Refractory cement is also called calcium alumina cement, heat resistant cement, monolithic refractory cement, moldable refractory cement, fireproof cement and so on. According to different using environment, you can choose suitable refectory cement for your project.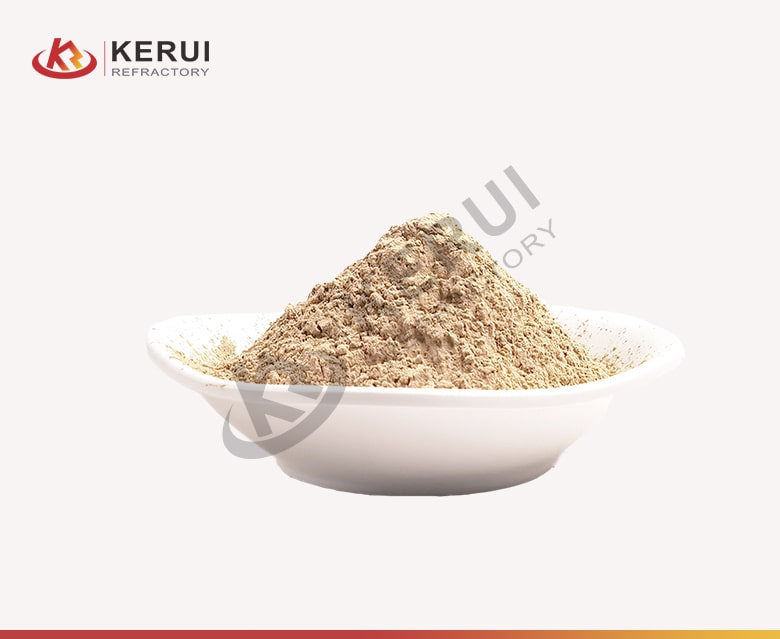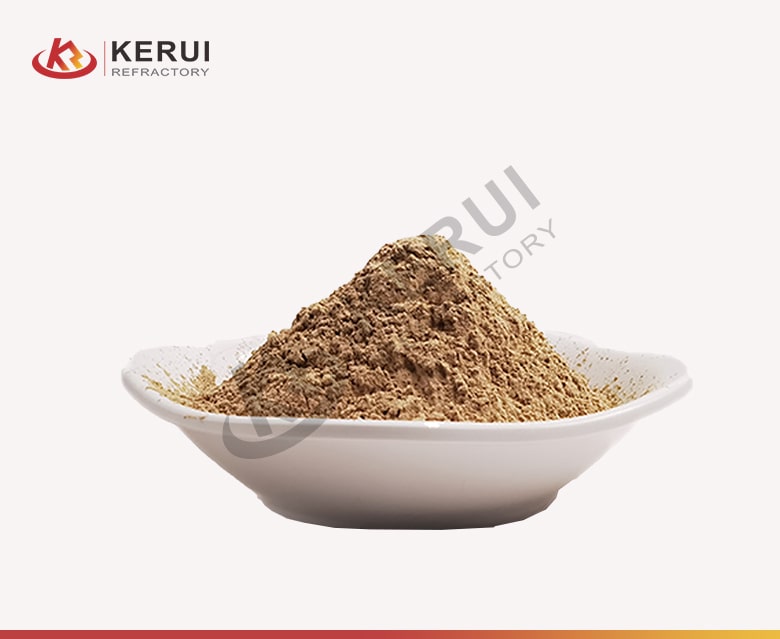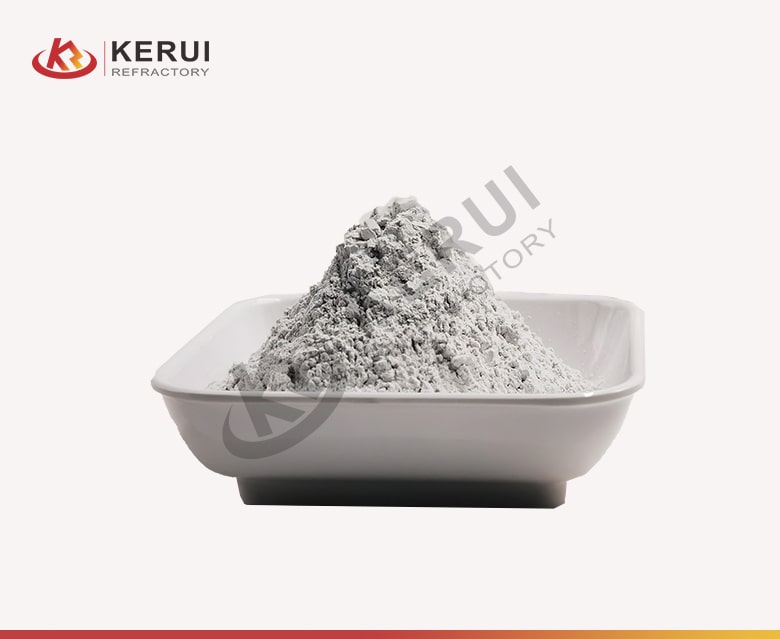 Kinds of Kerui Refractory Cement for Sale
According to different contents of Al2O3, there are mainly 3 kinds of refractory cement for sale: CA50, CA70 and CA80. These three products have their own advantages and applicable scenarios. Next, you can see the subdivided types and specific applications in detail:
CA50 Refractory Cement
CA50 cement contains 50% Al2O3. This cement is available for all types of casing methods, especially casting and spraying. If your projects need refractory cement with fast and durable hardness, CA50 cement is suitable. There are 3 representative products on the basis of CA50 cement: A600 cement, A700 cement and A900 cement.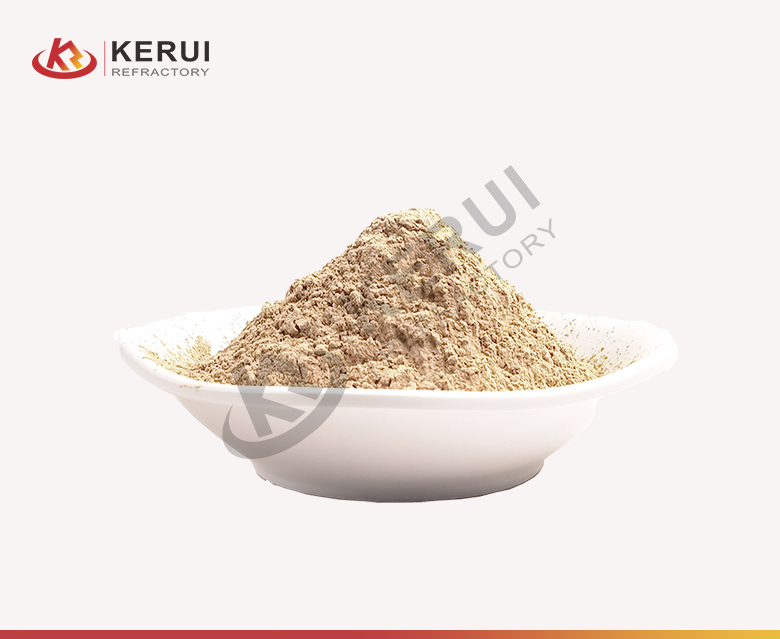 A600 Cement
A600 cement has advantages of fast hardening and high hydration exothermic rate. It's widely used as main composition of alkali resistant castable, high alumina castable and other high cement castable. Correspondingly, the A600 cement is cost-effective for its competitive price as well as excellent performance.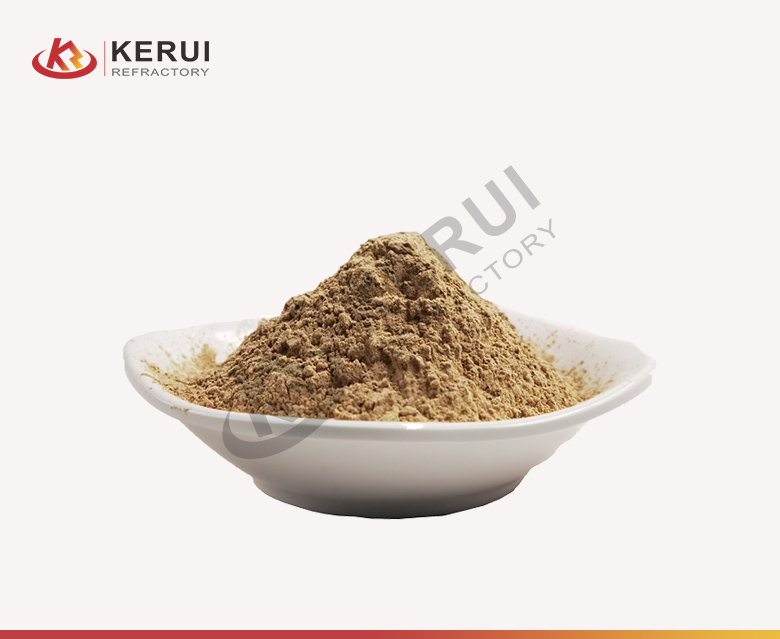 A700 Cement
The biggest advantage of A700 cement is the high purity. As a result, this cement is stable and efficient during hardening process. Low cement monolithic castable refractory mainly uses A700 refractory cement as raw material. Therefore, A700 cement brings better refractoriness and other good properties.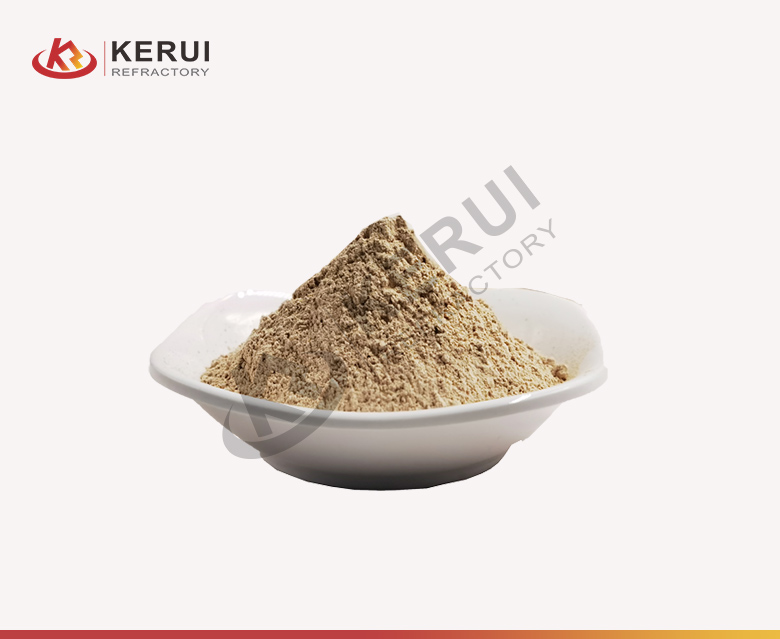 A900 Cement
The content of Al2O3 of A900 cement is more than 50%, which is higher than other 2 types. Besides, it also contains fewer impurities like SiO2 and Fe2O3. Therefore, A900 cement has higher comprehensinve performance. If you need heat refractory cement with stable hardening and better mechanical property, A900 is the best choice.
Item/Grade
A600
A700
A900
Chemical Composition

ω (SiO

2

) ≤/%

7.8
7.5
5.5

ω (Al

2

O

3

) ≥/%

50.0
51.0
53.5

ω (Fe

2

O

3

) ≤/%

2.5
2.5
2.5

ω (R

2

O) ≤/%

0.4
0.4
0.4
ω (S) ≤/%
0.1
0.1
0.1
ω (Cl) ≤/%
0.1
0.1
0.1
325M ≤/%
15
12
8

Specific Surface Areas ≥/ (

㎡

/kg)

300
320
350
Setting Time
Initial Setting Time ≥/ (min)
45
60
90
Final Setting Time ≤/ (min)
6
6
6
Flexural Strength ≥/Mpa
6h
/
/
/
24h
6.0
6.5
8.0
72h
7.0
7.5
10.0
Compressive Strength ≥/Mpa
6h
/
/
/
24h
45
55
72
72h
55
65
82
CA70 Refractory Cement
CA70 cement contains about 70%-80% Al2O3. After sintered, this cement is ont only applied in refractory industry, it's also a hot-sale product in building and chemical industries. This cement has higher refractoriness and better hardening and mechanical properties. Kerui CA70 cement can be divided into 3 types: CA70、CA70W and CA70S.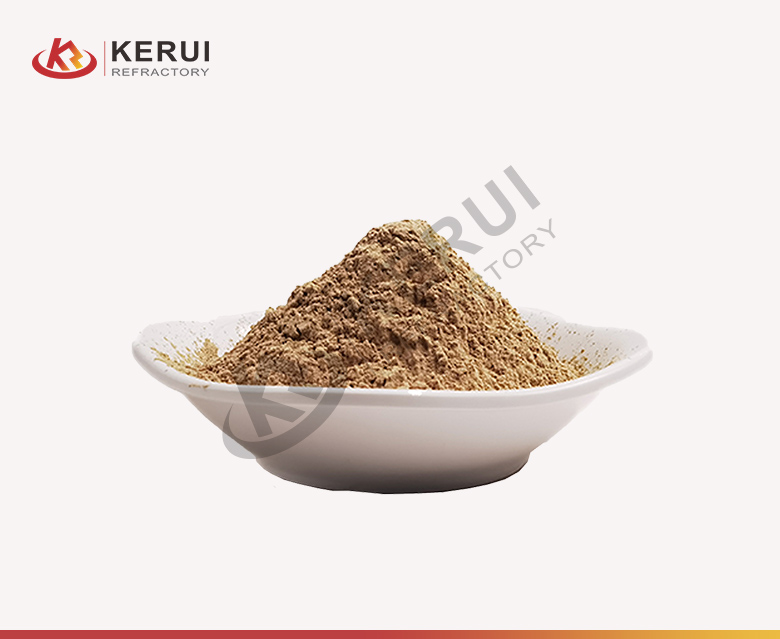 CA70 Cement
The product has a moderate setting and hardening time and is compatible with most additives. Therefore, CA70 cement. has better flexibility. It is recommended to use this cement as the main raw material for high-performance refractory materials such as low cement, ultra-low cement, and self-flowing castable.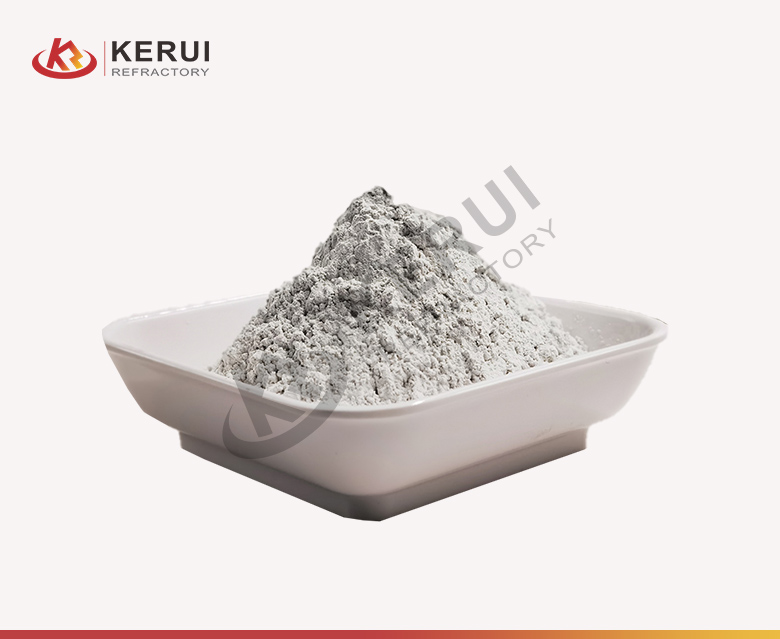 CA70W Cement
CA70W cement is characterized by short setting times and high early strength. If the customer needs quick installation and emergency maintenance, CA70W cement has a good performance. Besides, Kerui CA70W refractory cement is in high demand in winter because it sets quickly also at low temperatures.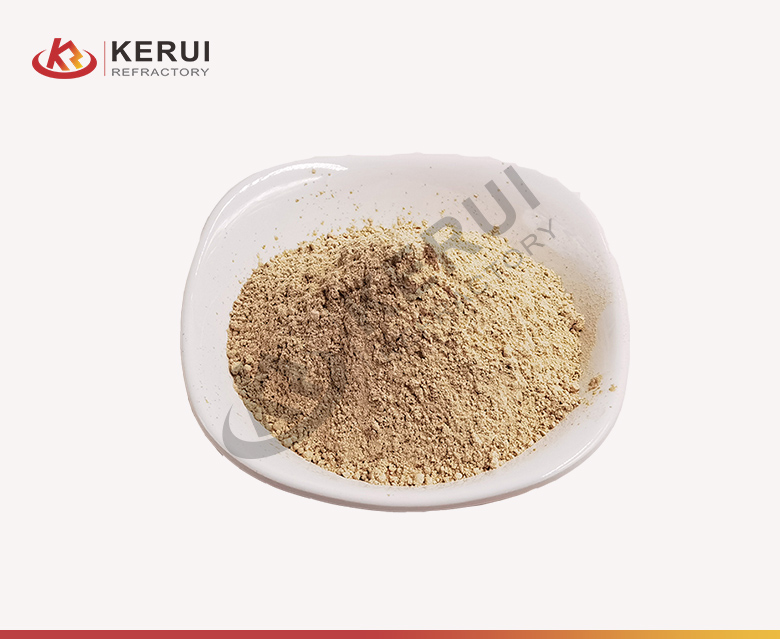 CA70S Cement
CA70S cement has special recipe. This product has good fluidity and long service life. If you use CA70S cement to make castable or refractory mortar, you will find that it is compatible with various additives and can withstand strong external forces. This cement is ideal for use in hot environments or in summer.
Item/Grade
CA70
CA70W
CA70S
CA71
Chemical Composition

ω (SiO

2

) ≤/%

0.5
0.5
0.5
0.5

ω (Al

2

O

3

)/%

68.5-70.5
68.5-70.5
68.5-70.5
69.5-71.5

ω (Fe

2

O

3

) ≤/%

0.2
0.2
0.2
0.2
ω (CaO)/%
28.5-30.5
28.5-30.5
28.5-30.5
27.5-29.5
ω (MgO) ≤/%
0.4
0.4
0.4
0.4

ω (R

2

O) ≤/%

0.4
0.4
0.4
0.4
Fineness
d50/μm
11-4
8-11
6-9
10-13
-45μm ≤/%
8.0
5.0
5.0
8.0
Setting Time
Initial Setting Time (min)
120-180
30-90
180-240
150-210
Final Setting Time (min)
150-240
90-180
240-330
210-300
Strength (ISO)
Flexural Strength/Mpa
24h
7.5-10.0
8.0-10.5
8.0-10.5
8.5-11.0
72h
10.0-12.0
10.5-12.5
10.5-12.5
11.0-12.5
Compressive Strength/Mpa
24h
40-50
45-55
45-55
50-60
72h
45-55
50-60
50-60
55-65
CA80 Refractory Cement
As a high-purity refractory cement, CA80 cement contains more than 80% Al2O3. This good formulation gives CA80 cement high refractoriness and excellent compressive strength. According to different chemical composition and application, Kerui CA80 cement can be divided into CA80 cement and CA80S cement.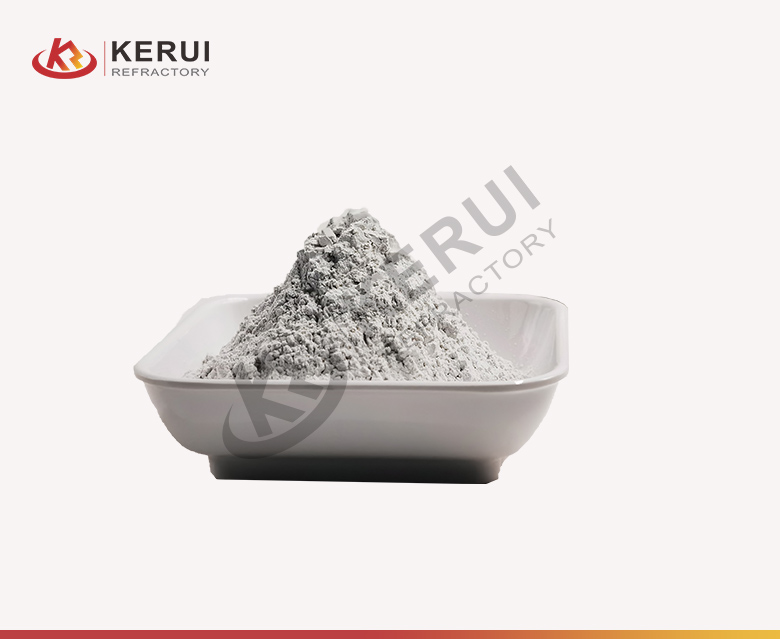 CA80 Cement
Due to the high alumina content, CA80 cement is suitable for applications in high temperature industries. Commonly, the color of Kerui CA80 cement is off-white. If you touch the cement by hand, you'll find the powder is fine. In the refractory industry, this cement sets quickly and achieves high strength at an early stage.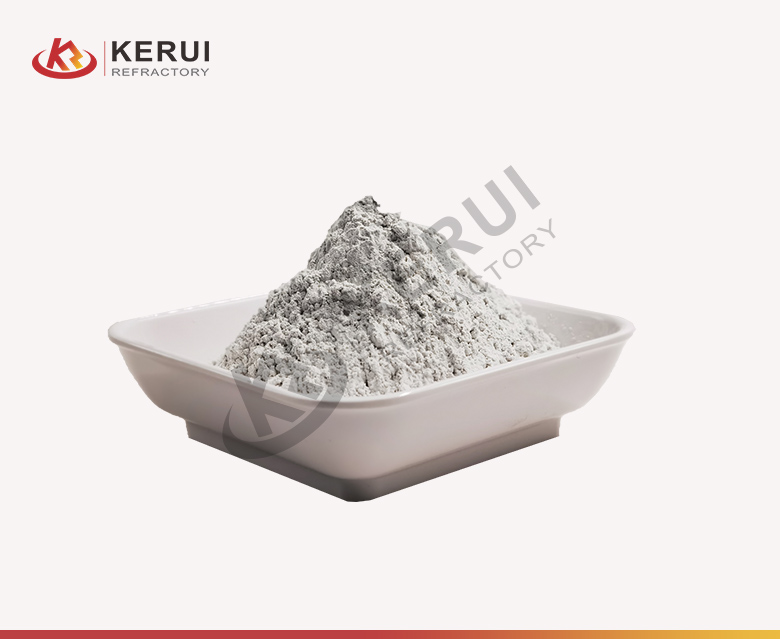 CA80S Cement
This kind of cement has an improvement in formula. Its main features are good fluidity, low water demand but long construction time. Even without adding any additives, CA80S cement can also exhibit good compressive strength. It is also very suitable for use in hot environments or in summer.
Item/Grade
CA80
CA80S
Chemical Composition

ω (SiO

2

) ≤/%

0.5
0.5

ω (Al

2

O

3

)/%

78.0-81.0
78.0-81.0

ω (Fe

2

O

3

) ≤/%

0.2
0.2
ω (CaO)/%
17.5-20.5
17.5-20.5
ω (MgO) ≤/%
0.4
0.4

ω (R

2

O) ≤/%

0.4
0.4
Fineness
d50/μm
5-8
5-8
-45μm ≤/%
5.0
5.0
Setting Time
Initial Setting Time (min)
30-90
90-150
Final Setting Time (min)
90-180
270-360
Strength (ISO)
Flexural Strength/Mpa
24h
5.0-7.5
5.0-7.5
72h
6.0-8.5
6.0-8.5
Compressive strength/Mpa
24h
30-40
30-40
72h
40-50
40-50
Advantages of Kerui Refractory Cement for Sale
Easy Construction
Kerui refractory cement has low requirements for construction methods. Customers just add appropriate water and binding agent. There is no need for extensive labor or expensive machinery, which helps to keep the overall costs down. Moreover, if there is an urgent need, refractory cement can promote success.
Environmentally Friendly
Kerui refractory cement for sale doesn't contain harmful substance. Customers can buy with confidence. During the production process, Kerui adopts strict environmental protection measures and advanced purification systems. When customers use this cement, it won't cause anything that pollutes the environment.
High Stability
Due to excellent raw materials and scientific refractory cement recipe, Kerui products can maintain its structural integrity even under challenging conditions like high temperature, strong chemical corrosion, strong abrasion and other working environments.
Rapid Hardening
Kerui refractory cements set and harden quickly. At the time of construction, Kerui refractory cements reach more than 80% of their maximum strength in just 24 hours. This property helps customers to complete their projects faster and with less downtime.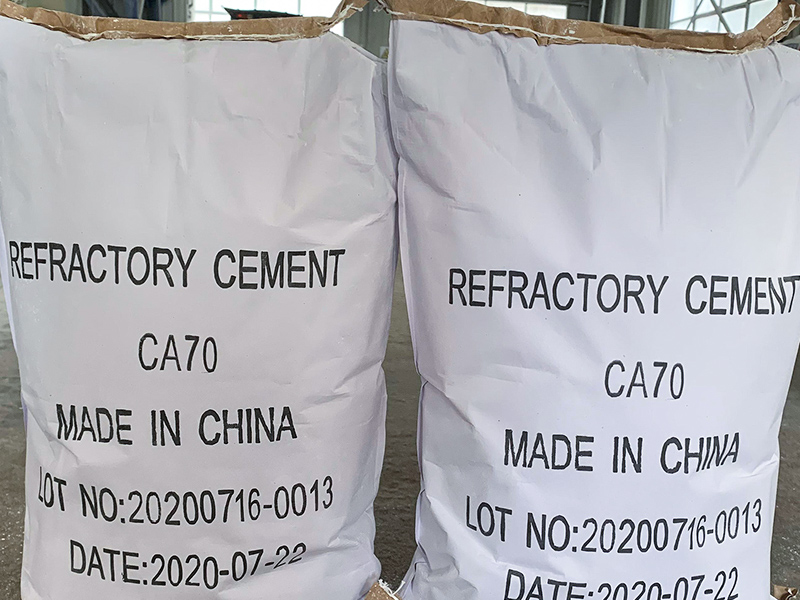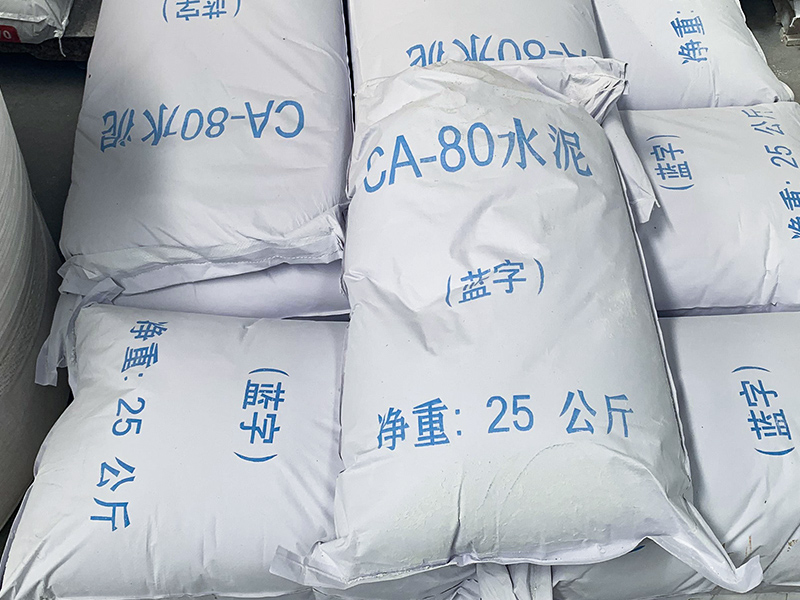 How to Use Kerui Refractory Cement?
Used as Main Composition of Castable
Refractory cement is a key component of refractory castables. The common application of refractory cement is to mix it with silica, alumina, etc. in a certain proportion to achieve the expected performance. In general, the ratio of cement to aggregate is determined by the specific application. Besides, Kerui engineers can customize formulas according to your construction site. Besides, customers is able to get professional technical guidance.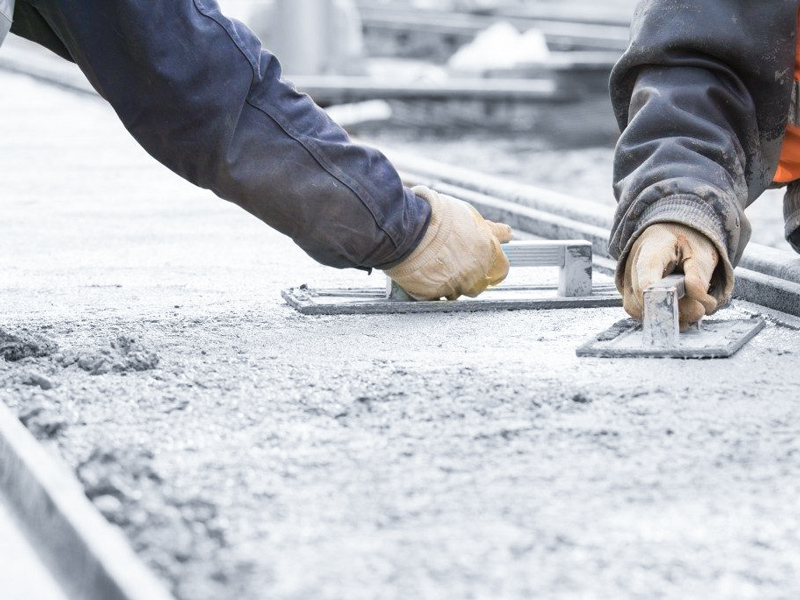 Used in High Temperature Kilns Directly
After uniformly mixing refractory cement and an appropriate amount of water, it can be directly applied in a high-temperature kiln. The use of refractory cement to fill the gaps in high-temperature kilns can play a good role in sealing, heat resistance and pressure resistance. In addition, refractory cement prolongs the life of high-temperature equipment and reduces energy consumption in the repair and maintenance process.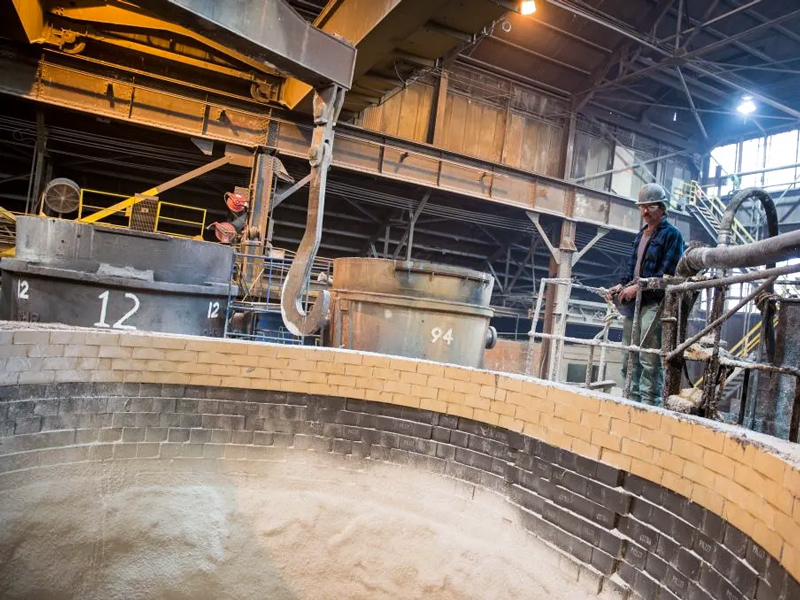 Used in Other Industries
For superior refractory cement recipe and advanced production process, uses of refractory cement is beyond the refractory industry. This cement is also popular in other industrial fields to ensure the efficiency as well as safety. To be specific, additional uses of this product are road repairs and emergency construction, construction of wastewater infrastructure, building seawalls, piers, and other marine structures.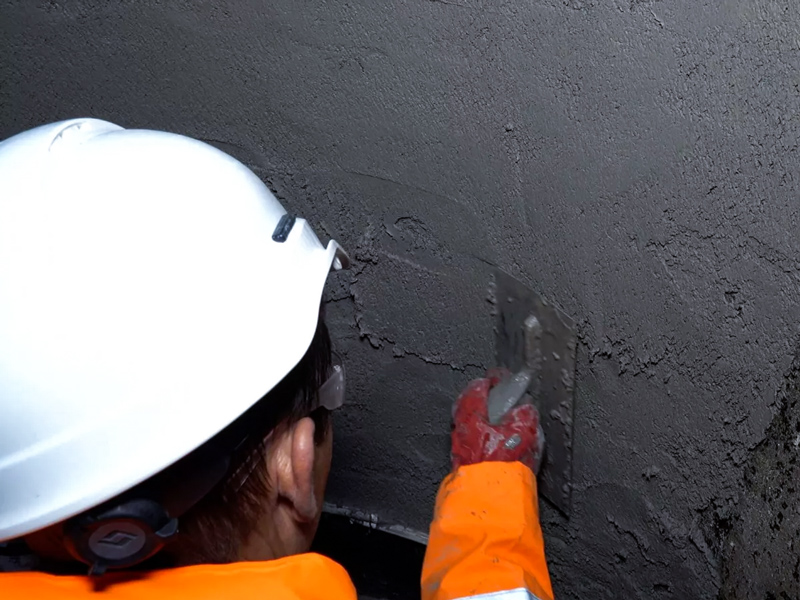 Reliable Refractory Cement Supplier – Kerui Refractory
Kerui Refractory is a trusted and reliable supplier of refractory cement. We offer high-quality refractory cement, refractory blocks, insulation brick and many other refractory products for various industrial applications. With about 20 years of experience and expertise in the field, Kerui has built a solid reputation for providing top refractory solutions. Here are some key reasons why Kerui is a preferred choice for customers.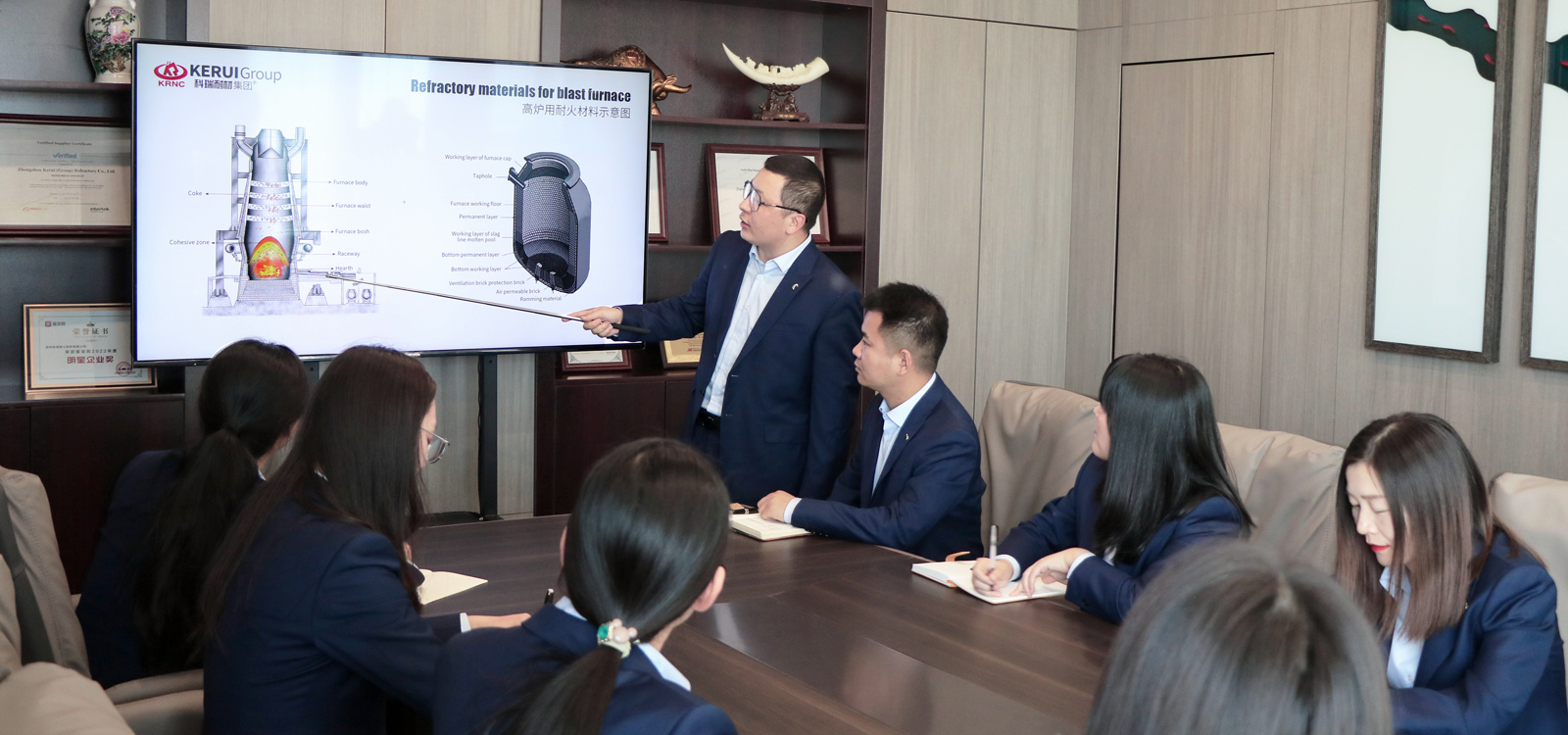 Kerui Certifications
Kerui products and manufacturing technology are certified by ISO, SGS and other authorities. Besides, Kerui won an invention of patent about refractory and more than 20 utility model patents. These certificates prove that Kerui has strict quality control system and strong R&D ability. As a leading refractory cement supplier in China, you'll find Kerui is honored as advanced enterprises for many years. These confirm Kerui is a reliable refractory cement manufacturer.
Accurate Ratio
With strict quality control and fully automatic batching system, Kerui realizes accurate ratio of refractory cement. Kerui factory is located in Xinmi City, Henan Province, which owns rich and high quality raw materials for making refractory cement. Moreover, Kerui advanced equipment can produce refractory cement powder with accurate ratio can meet the specific needs of customers and provide a reliable construction experience. Therefore, the property of insulating refractory cement is in expectation.
Fast Delivery
The annual output of Kerui unshaped refractory materials is at least 50,000 tons. Strong production ability and more than 200 skilled employees ensure stable production and fast delivery of refractory cement. Please contact Kerui now to confirm the demand. As soon as the requirements are determined, Kerui factory will start the production. If the refractory cement you are interested in is in stock, Kerui will arrange the fastest delivery.
Technical Support
When you buy refractory cement, it's essential to choose a manufacturer who provides technical supports. Kerui has a team of experienced and knowledgeable professionals who are ready to provide assistance regarding the selection, application and usage of refractory cement. Kerui technical support team is dedicated to prompt and reliable solutions for customers.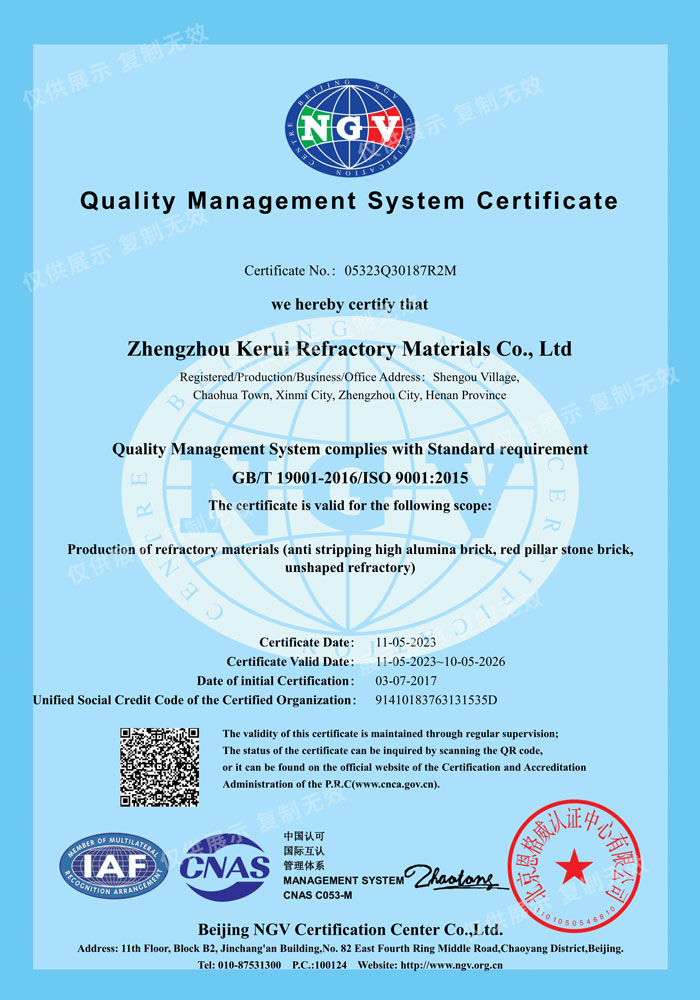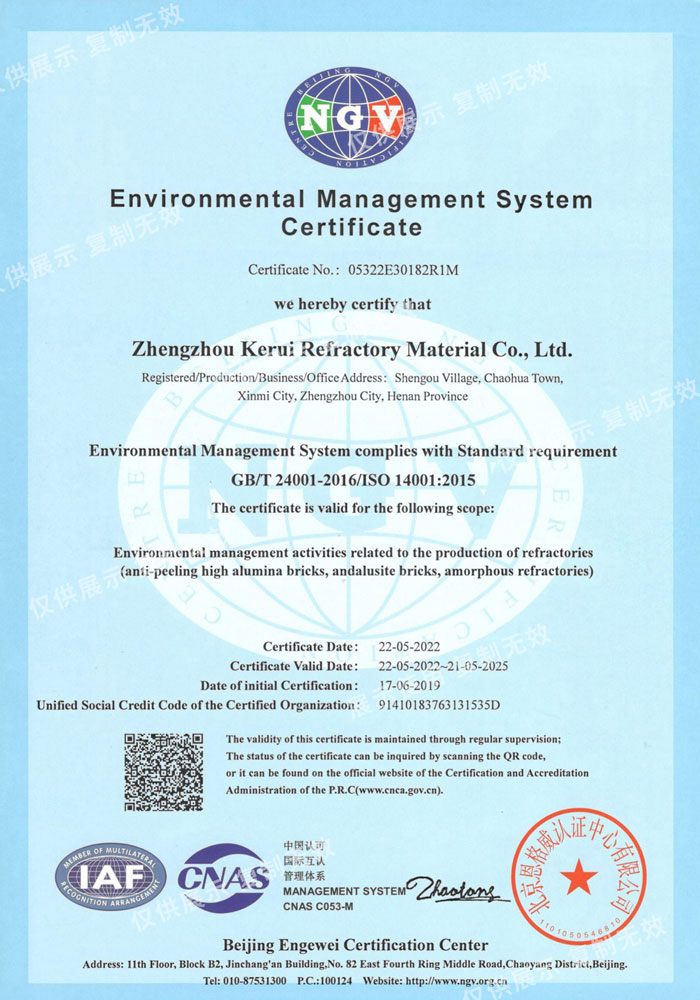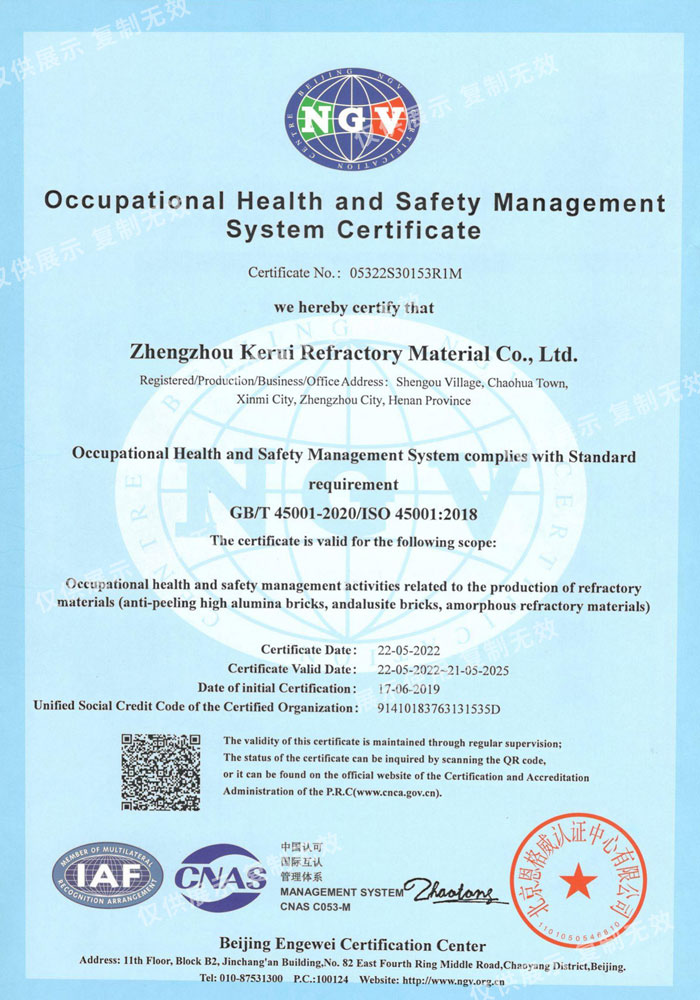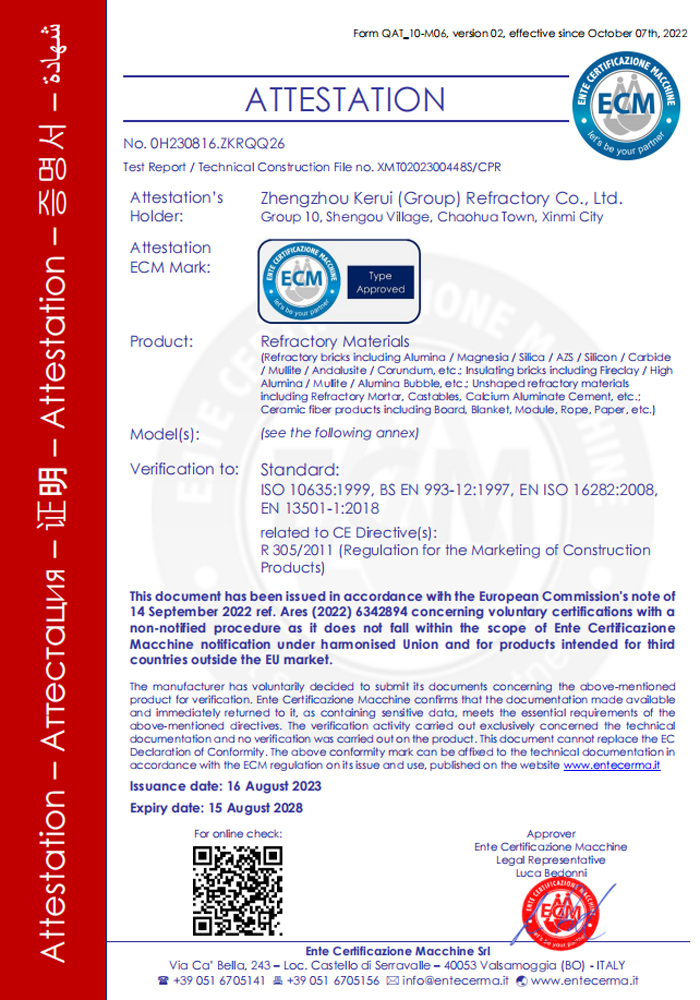 Technical Requirements on Refractory Cement
Fineness
The fineness of refractory cement is an important technical requirement that affects its overall performance. When buying high quality refractory cement, you should pay attention to the particles of refractory cement to ensure good integration and proper bonding with the substrate. Finer particles allow for better packing and filling of voids, which results in improved density and strength of the cement. Besides, the specific surface area of the construction site is at least 300㎡/kg. The larger the specific surface area, the faster and more adequate hydration reaction, the higher the early and later strength.
Setting Time
When using refractory cement, the setting time refers to the period it takes for the material to solidify and develop its initial strength. In order to ensure that there is sufficient time to complete processes such as mixing, transportation and molding during construction. Additionally, the initial setting time of cement should not be too short. The setting time of Kerui high-quality refractory cement is as fast as 30 minutes. This period is more mordate and helpful to facilitate the construction or repair process. Welcome to contact Kerui now to get refractory cement for sale with suitable setting time.
Volume Stability
The volume stability is a critical technical requirement for refractory cement, particularly in high-temperature applications. Refractory cement must exhibit minimal dimensional changes, such as shrinkage or expansion when exposed to thermal cycling or prolonged exposure to elevated temperatures. Poor volume stability can lead to cracking, spalling or reduced structural integrity of the refractory lining. Reliable manufacturers often formulate high quality refractory cements with additives or special binders to enhance the volume stability and minimize the detrimental effects of thermal stresses.
Compatibility with Substrates
The best refractory cement should be compatible with the substrates it comes into contact with, such as refractory bricks or monolithic linings for kiln. We all know that compatibility ensures good adhesion, chemical resistance and overall performance of the refractory system. The refractory cement must have suitable properties and chemical composition to prevent chemical reactions or reactions that could compromise the integrity. Therefore, proper selection and testing of the moldable refractory cement are essential to ensure its compatibility with the specific application and substrate materials.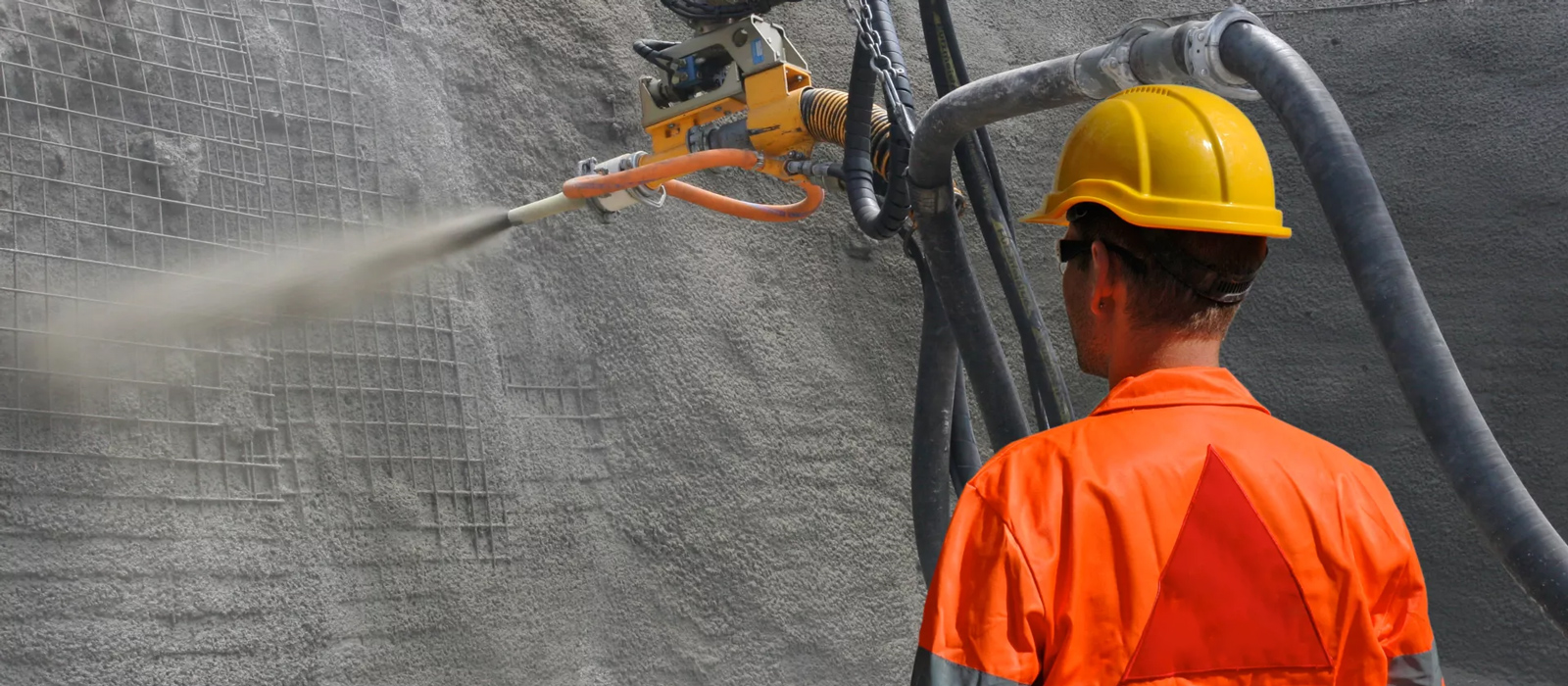 Kerui Tips: Packages and Storage of Refractory Cement
Package Items of Kerui Refractory Cement for Sale
Packing method: standard export packaging;
Paper bags: 25/50kg;
Big bags: 1.0/1.5mt;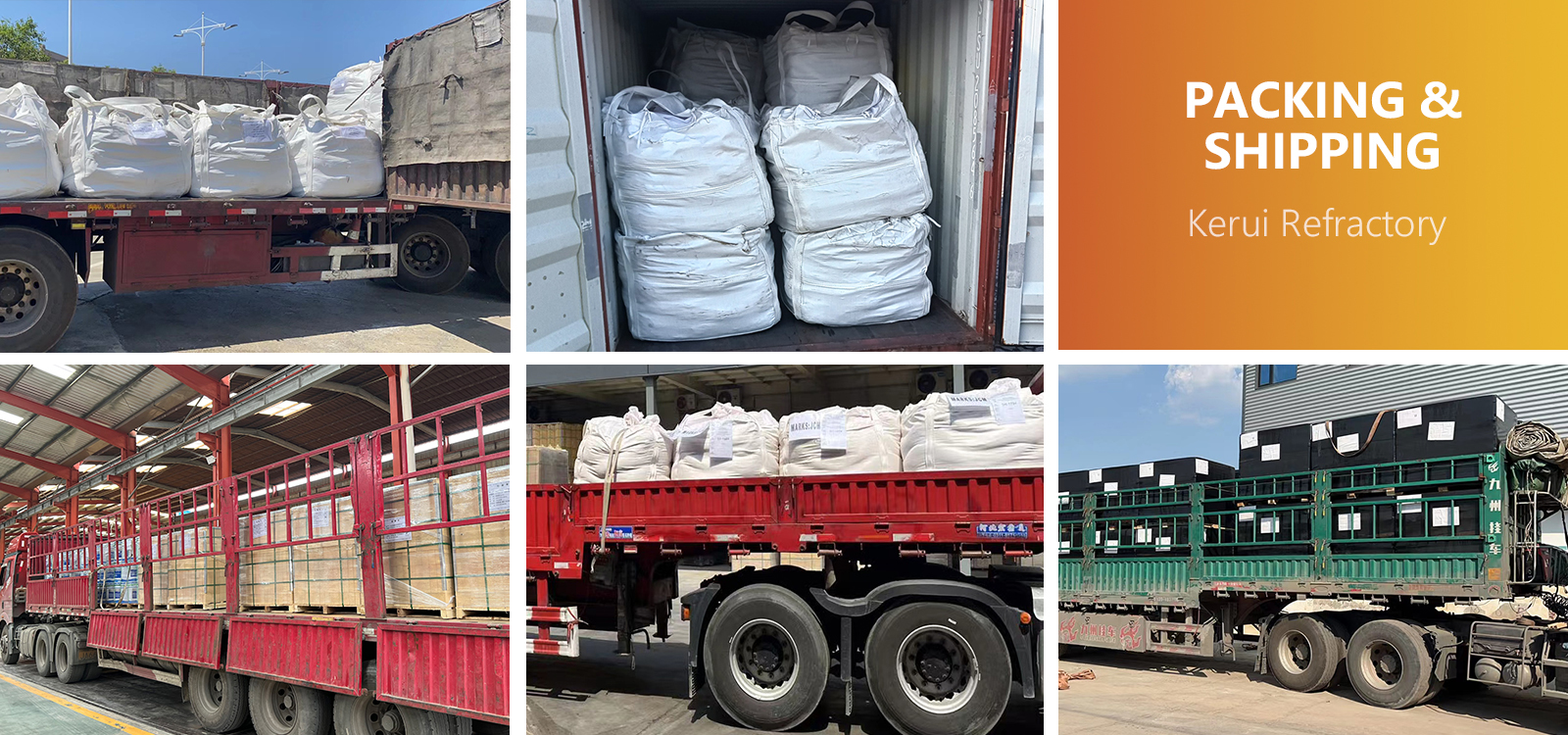 Storage Tips of Refractory Cement
Dry storage environment: workers should store the refractory cement off the ground in a dry environment and avoid rain and moisture;
Far away from chemical: you'd better store the refractory cement away from substances that can contaminate or react with it;
Height of stack: no more than one meter;
Storage period: 6 months (best period) to 1 year.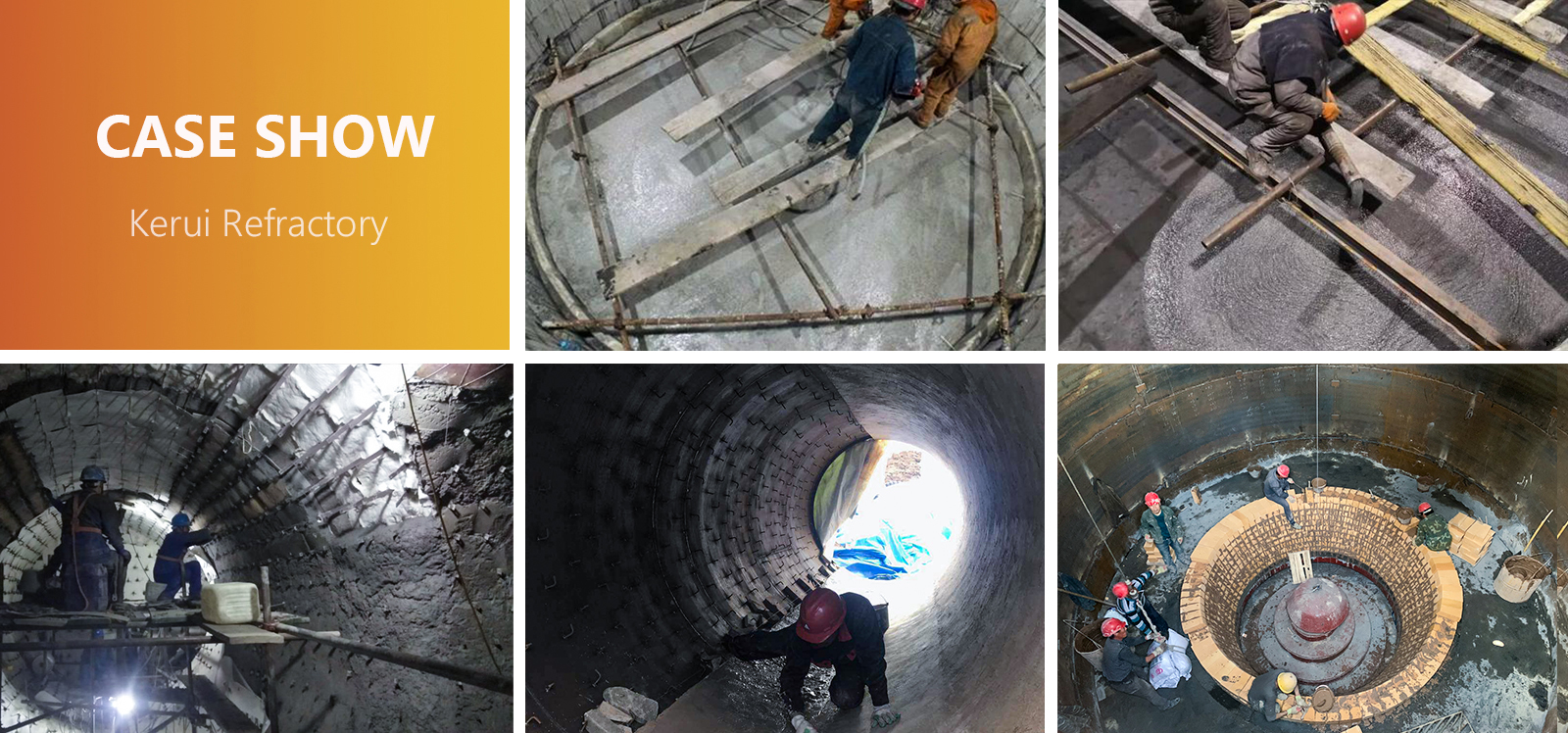 When it comes to refractory cement for sale, Kerui is your final choice. Because there are top-quality refractory cement with competitive price and professional technical support. You can find perfect solution for your project here. Please contact Kerui today and clarify your specific needs, we'll reply in 24 hours.