Calcium Aluminate Cement for Sale
Calcium aluminate cement for sale is an indispensable part of high temperature kiln masonry. This product can maintain the stable operation of the kiln. It is very important to choose the correct calcium alumina cement which can bring better economic value.
50-81

Al2O3%

30-240

Initial Setting Time (min)

90-360

Final Setting Time (min)

40-82

72h Compressive Strength (MPa)
Introduction of Kerui Calcium Aluminate Cement for Sale
Calcium aluminate cement is a cement with calcium mono aluminate or calcium aluminate as the main mineral component. Meanwhile, other names of calcium aluminate cement are CAC cement, refractory cement, calcium alumina cement and so on.
When making calcium aluminate cement, manufacturers typically use two methods, sintering and fused (electric melting). Sintering of calcium aluminate cement refers to heat the prepared raw materials at high temperature to improve the refractoriness. While fused calcium aluminate cement refers to the use EAC furnace to melt raw materials and results in products with higher purity.
Kerui controls good raw materials and advanced production technology, which brings high-quality refractory cement for sale on the market.
Tehnical Index of Kerui Calcium Aluminate Cement for Sale
Item/Grade
CA50
CA70
CA80
A600
A700
A900
CA70
CA70W
CA70S
CA71
CA80
CA80S
Chemical Composition

ω (SiO

2

) ≤/%

7.8
7.5
5.5
0.5
0.5
0.5
0.5
0.5
0.5

ω (Al

2

O

3

)/%

50.0
51.0
53.5
68.5-70.5
68.5-70.5
68.5-70.5
69.5-71.5
78.0-81.0
78.0-81.0

ω (Fe

2

O

3

) ≤/%

2.5
2.5
2.5
0.2
0.2
0.2
0.2
0.2
0.2
ω (CaO)/%
/
/
/
28.5-30.5
28.5-30.5
28.5-30.5
27.5-29.5
17.5-20.5
17.5-20.5
ω (MgO) ≤/%
/
/
/
0.4
0.4
0.4
0.4
0.4
0.4

ω (R

2

O) ≤/%

0.4
0.4
0.4
0.4
0.4
0.4
0.4
0.4
0.4
ω (S) ≤/%
0.1
0.1
0.1
/
/
/
/
/
/
ω (Cl) ≤/%
0.1
0.1
0.1
/
/
/
/
/
/
Fineness
d50/μm
/
/
/
11-4
8-11
6-9
10-13
5-8
5-8
-45μm ≤/%
/
/
/
8.0
5.0
5.0
8.0
5.0
5.0
Setting Time
Initial Setting Time (min)
≥45
≥60
≥90
120-180
30-90
180-240
150-210
30-90
90-150
Final Setting Time (min)
≤360
≤360
≤360
150-240
90-180
240-330
210-300
90-180
270-360
Strength (ISO)
Flexural Strength/Mpa
24h
6.0
6.5
8.0
7.5-10.0
8.0-10.5
8.0-10.5
8.5-11.0
5.0-7.5
5.0-7.5
72h
7.0
7.5
10.0
10.0-12.0
10.5-12.5
10.5-12.5
11.0-12.5
6.0-8.5
6.0-8.5
Compressive Strength/Mpa
24h
45
55
72
40-50
45-55
45-55
50-60
30-40
30-40
72h
55
65
82
45-55
50-60
50-60
55-65
40-50
40-50
325M ≤/%
15
12
8
/
/
/
/
/
/

Specific Surface Areas ≥/ (

㎡

/kg)

300
320
350
/
/
/
/
/
/
How to Make Kerui Calcium Aluminate Cement for Sale?
Selection of Raw Materials
Kerui factory is strategically located in Xinmi City and is famous for its abundant mineral resources. Because of this advantageous location, Kerui can access high-quality raw materials for its cement production. To maintain strict quality control, Kerui implements a comprehensive system to ensure that only utilize the finest raw materials. In addition, Kerui stores these raw materials in separate areas to prevent cross-contamination and maintain the quality until thses cement products are processed.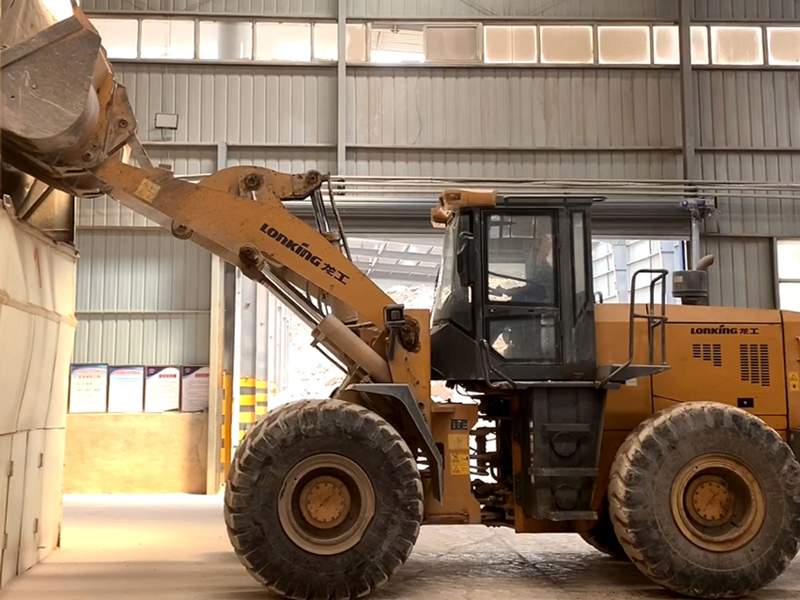 Batching of Materials
Kerui employs fully automatic batching system to precisely control the weight and proportion of the raw materials. As we all know, the ratio of calcium alumina cement is crucial for the determination of final property. This automatic batching system can effectively reduce human intervention. Additionally, the highly automated batching system has greatly improved the production efficiency of Kerui CAC cement. This is an important reason about excellent and consistent quality of refractory cement.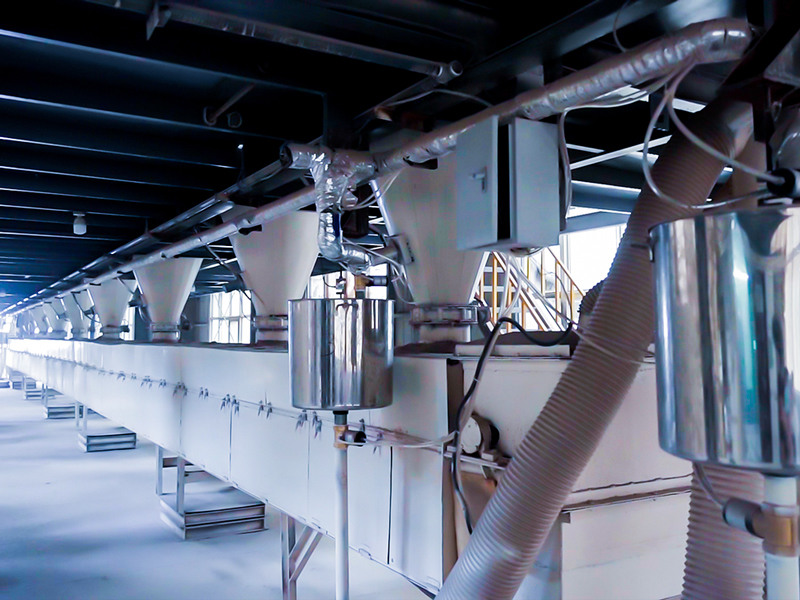 Mixing and Grinding
After the raw materials are accurately batched, they are transferred to a powerful mixing and grinding system. This system is to thoroughly blend and grind the materials, which achieves a homogeneous mixture. As a result, the intense mixing action ensures that the various components of the cement are uniformly distributed, which leads to consistent product quality and performance. The grinding process further refines the materials and optimizes the particle size and reactivity.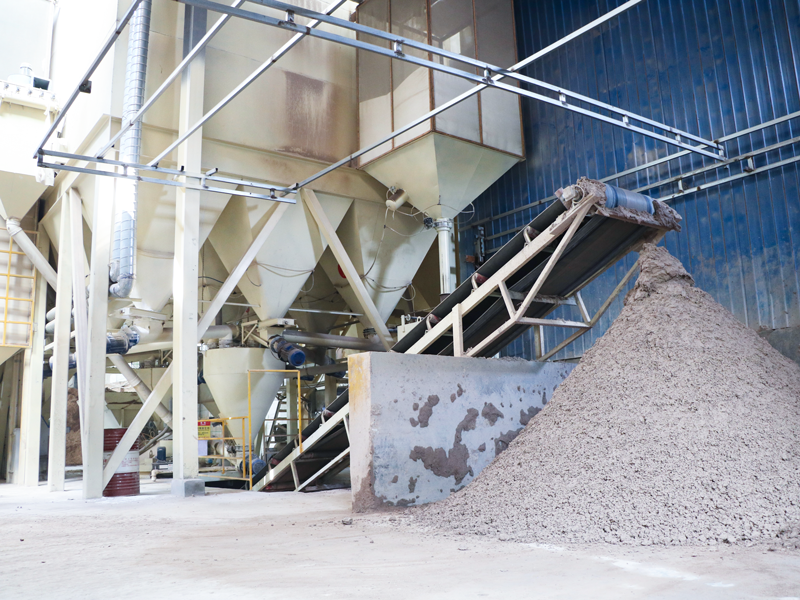 Packaging and Delivery
Once the cement has undergone the mixing and grinding process, it is ready for packaging. Thus, Kerui takes into account the specific requirements and carefully packages when customers buy refractory cement. The standard packaging option is in 25/50 kg bags, which are commonly used in the industry. Moreover, Kerui prioritizes efficient and international-famous logistics management to meet customer demands. We'll deliver the products within the agreed-upon time frame.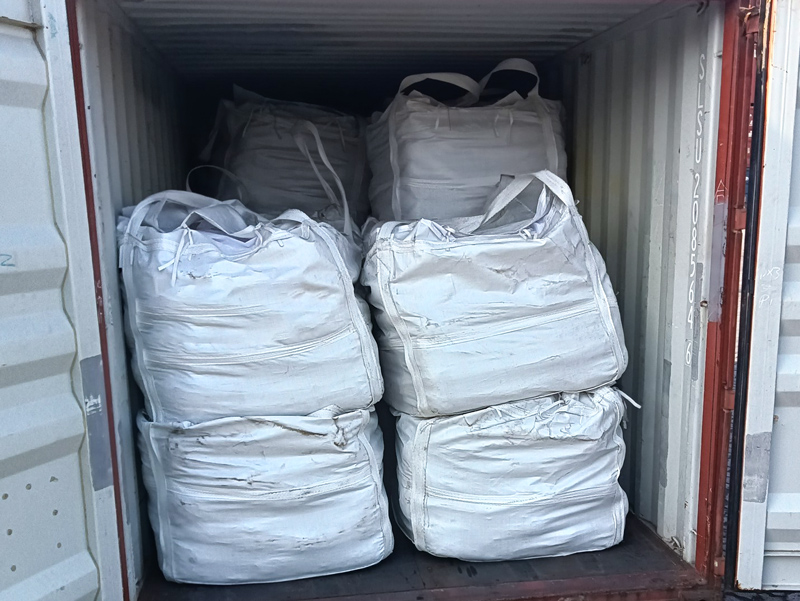 6 Excellent Properties of Kerui Calcium Aluminate Cement for Sale
1. High Early Strength
Kerui calcium aluminate cement for sale exhibits excellent early strength development. It allowing for faster curing and quicker turnaround times in construction projects. This property is particularly advantageous in projects with special needs such as rush construction, rush repair, anti-sulphate corrosion and winter construction.
2. Excellent Heat Resistance
In high temperature kilns, Kerui calcium aluminate cement demonstrates exceptional heat resistance. It can also withstand high temperatures and keep stability. Therefore, this property makes it ideal for uses in all kinds of high-temperature environments. Customers oftem uss it in hot blast stoves, blast furnaces and other industrial applications.
3. Good Chemical Resistance
Even in glass kilns, non-ferrous kilns or other kilns with strong chemical corrosion, you can use Kerui CAC cement. It has highly resistant to various chemical attacks, including acids, alkalis, and sulfates. This chemical resistance ensures the durability and longevity of structures, especially in harsh or corrosive environments.
4. Low Thermal Conductivity
Kerui calcium aluminate cement for sale exhibits low thermal conductivity, which helps to minimize heat transfer and conserve energy in applications. When customers use calcium sulphoaluminate cement as insulation materials or refractory linings, it can effectively reduce project cost.
5. Excellent Workability
As a kind of dry aluminous cement, this product has good workability, which allows for ease of mixing, placement, and finishing during construction. This property facilitates efficient and precise application, which enhances productivity and ensuring consistent quality.
6. High Abrasion Resistance
Kerui calcium aluminate cement is highly resistant to abrasion, which makes it suitable for applications that involve exposure to mechanical wear and impact. This property contributes to the durability and longevity of structures or linings in industries such as cement kilns, steel plants and mining operations.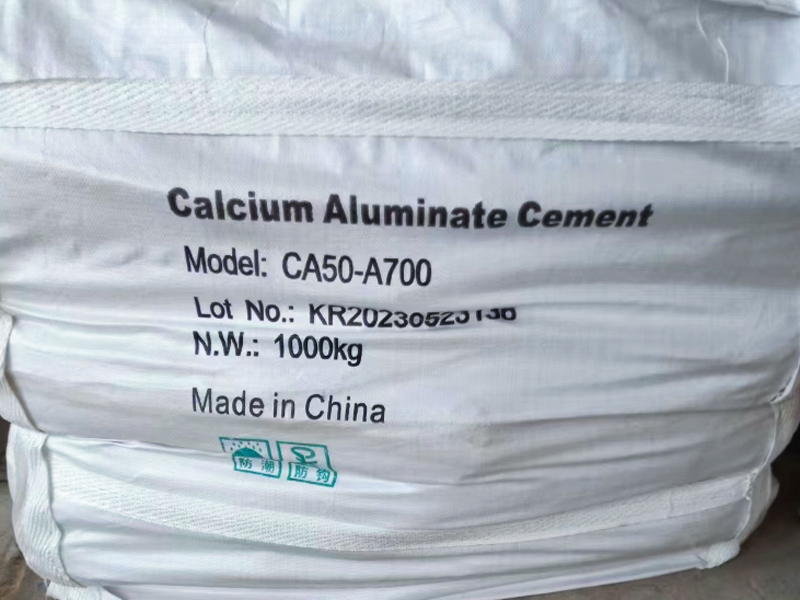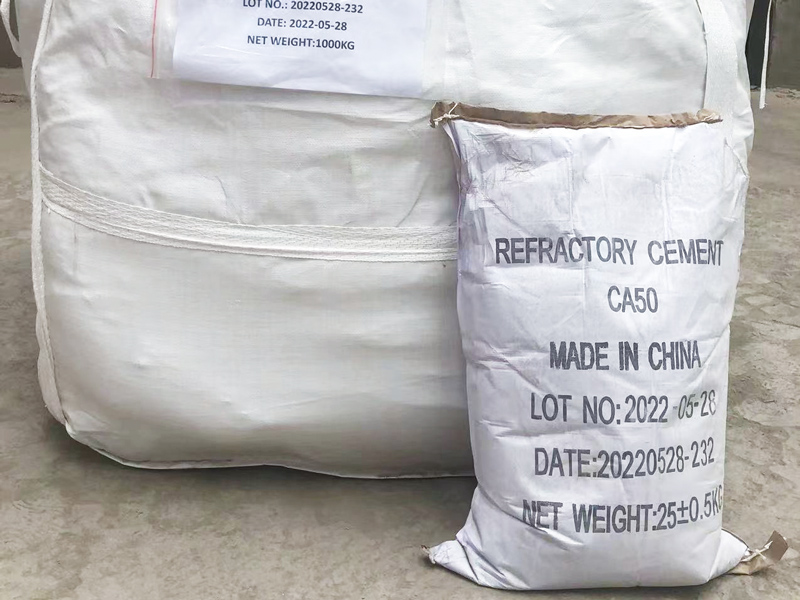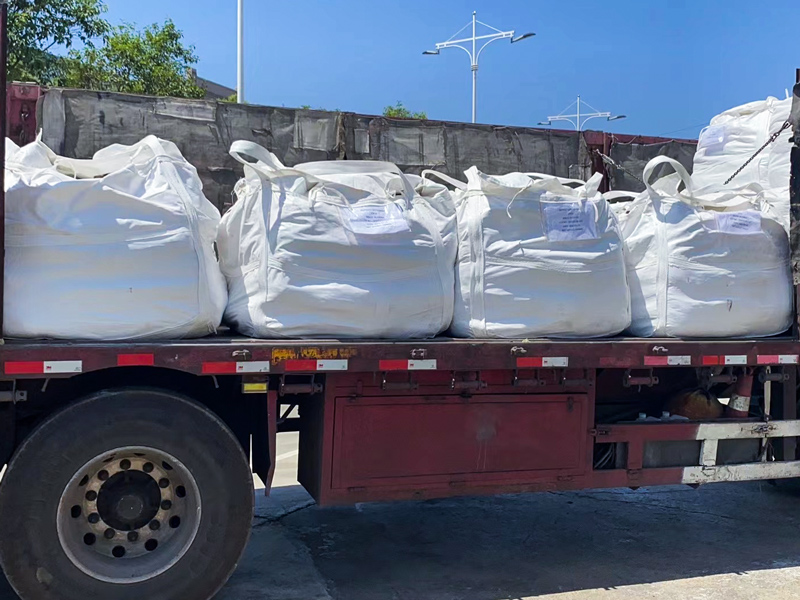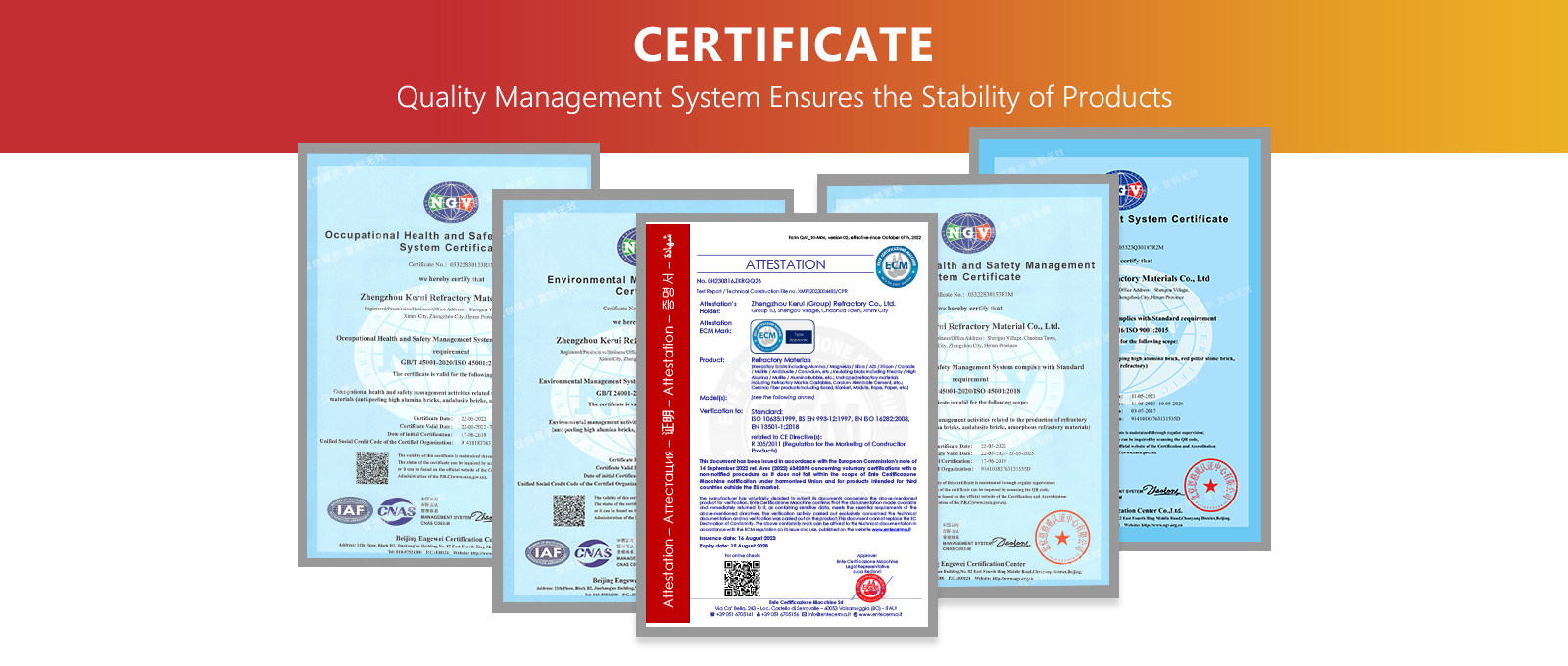 Benefits of Using Kerui Calcium Aluminate Cement for Sale
Easy Construction
Kerui calcium aluminate cement offers a convenient construction process as it only requires the addition of an appropriate amount of water. With this simple requirement, customers can easily mix and apply the cement, which allows for efficient and hassle-free installation. Correspondingly, workers on-site can save time and effort during the construction process.
Excellent Properties
It exhibits high resistance to high temperatures, which ensures its performance under extreme heat conditions. Meanwhile, after solidification, the cement develops exceptional strength and demonstrates resistance to peeling and chemical corrosion. Therefore, these properties contribute to the maintenance of stable kiln operations and enhance the durability of the cement.
Wide Applications
Kerui calcium aluminate can be directly used in kilns or as valuable raw materials for refractory castable. It's vital in the construction and maintenance of your projects. Additionally, this product brings economic benefits by reducing downtime and ensuring the longevity of industrial equipment. Kerui updates industry news that may relate to applications every week for your reference.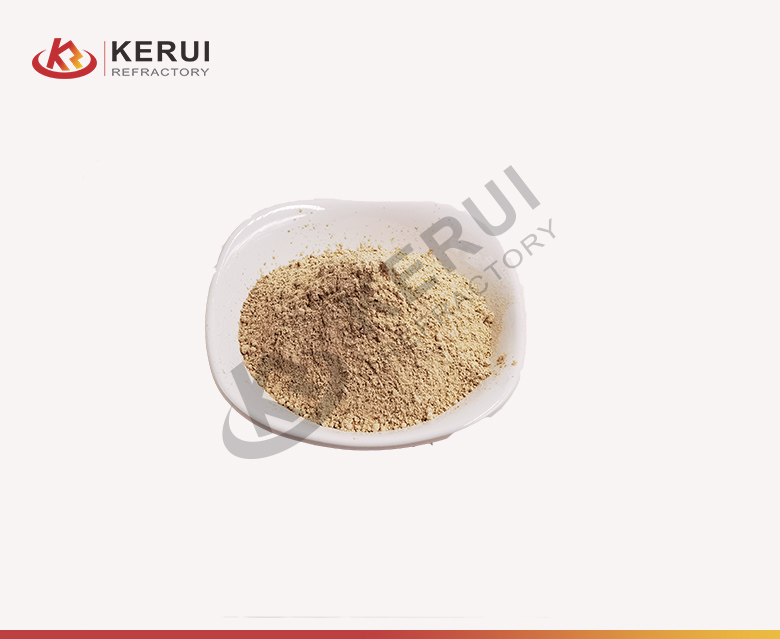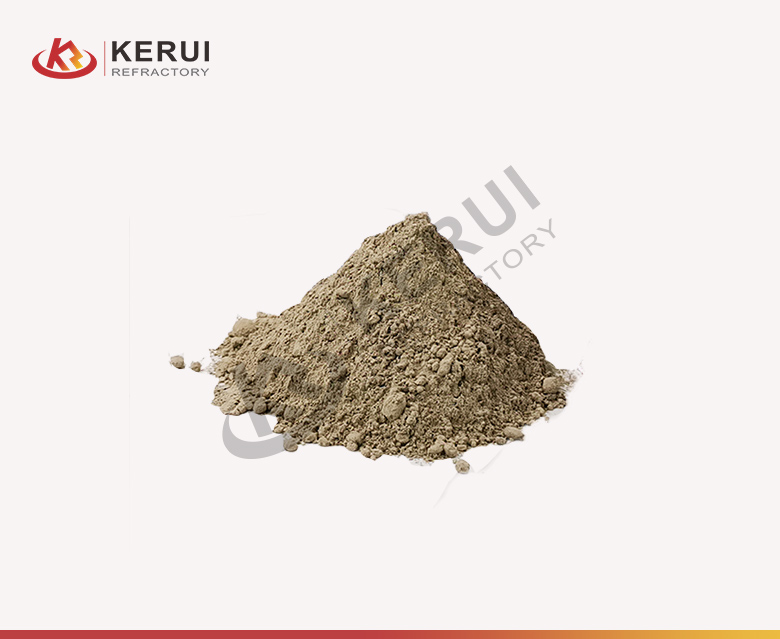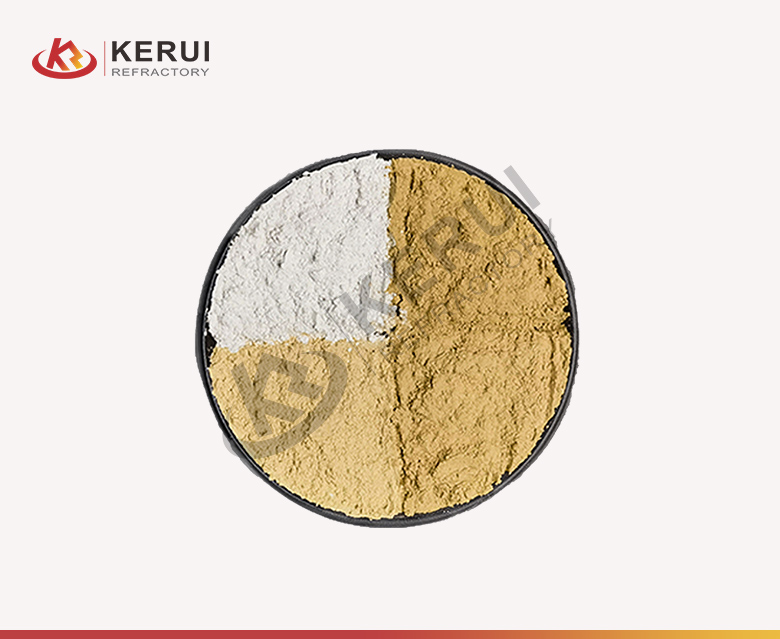 Uses of Kerui Calcium Aluminate Cement for Sale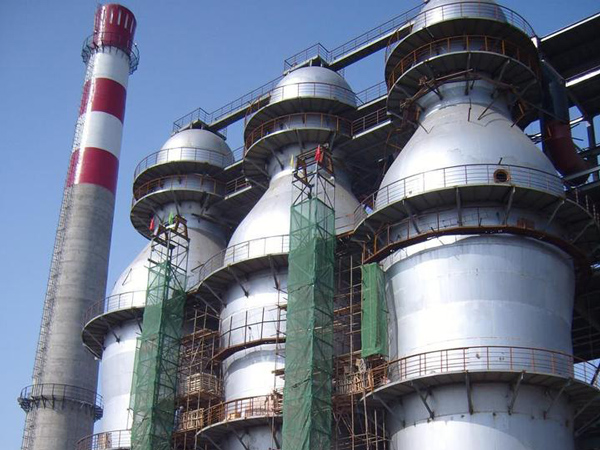 Use in Hot Blast Stove
Calcium aluminate cement is commonly used in the construction and repair of hot blast stoves. Hot blast stoves are crucial components in iron and steel production, which provides high-temperature air for the blast furnace. Meanwhile, the high refractoriness and excellent thermal shock resistance of calcium aluminate cement make it suitable as the lining of combustion chamber and other parts of hot blast stoves.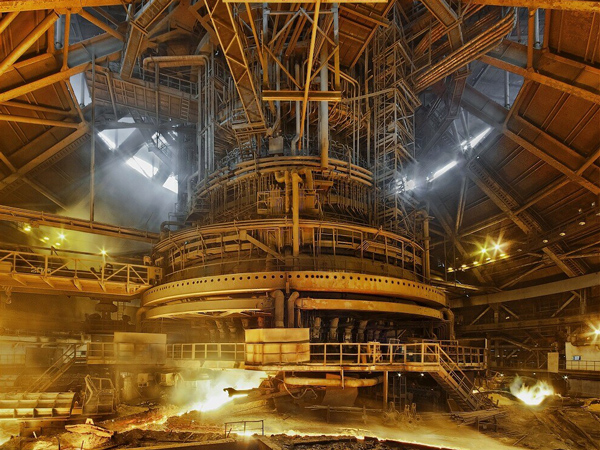 Use in Blast Furnace
Blast furnaces are integral to the production of iron and steel. Kerui calcium aluminate cement can be utilized in the maintenance and repair of blast furnaces. Therefore, it is used for various applications such as repairing the lining of the hearth, taphole and runners. Kerui calcium alumina cement has many good performances like high heat resistance, chemical stability and good fluidity. Therefore, it's the first choice for blast furnace applications.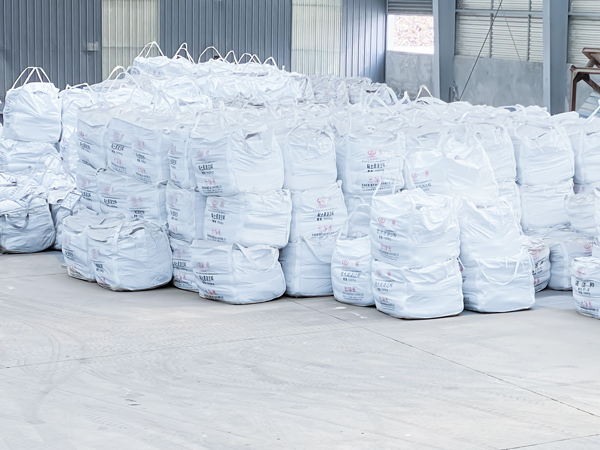 Other Important Uses
Apart from hot blast stoves and blast furnaces, Kerui calcium aluminate cement finds extensive usage in other industries and applications. For example, CAC cement is often used for projects resistant to sulfate attack and makes high temp castable refractory and heat-resistant mortar or other types of cement. Additionally, it can also be used in the manufacture of chemical industry catalysts, antifreeze concrete, casting models, etc.
Calcium Aluminate Cement Price of Kerui Refractory
Kerui provides competitive and stable calcium aluminate cement prices.
China is a major producer of cost-effective calcium aluminate cement. Due to the presence of numerous calcium aluminate cement manufacturers within the country, Kerui stands out by maintaining a balance between quality and price.
If you wonder about the current price of Kerui calcium aluminate cement, you can leave a message to contact Kerui today. We will respond to your inquiry within 24 hours.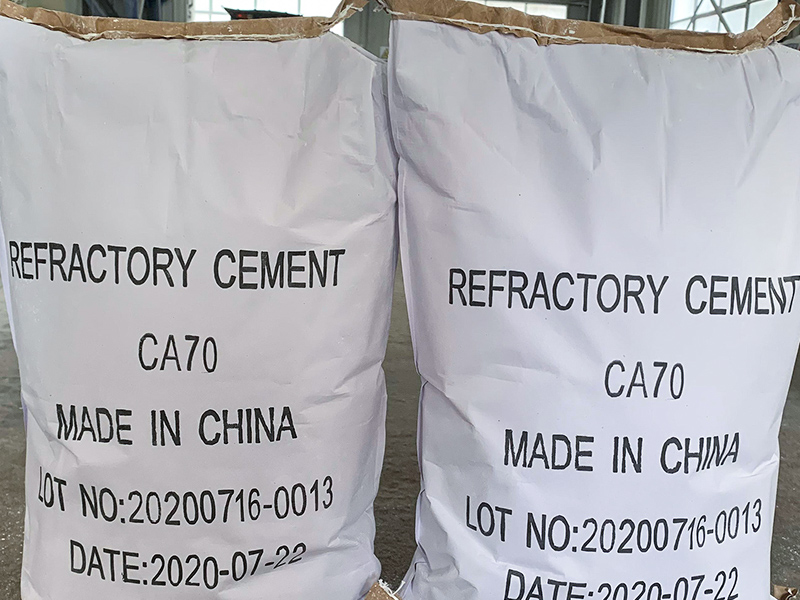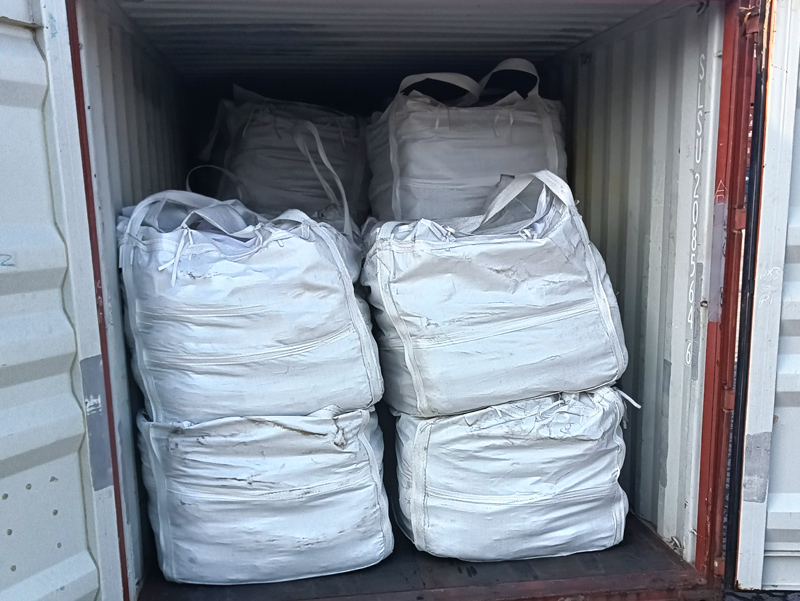 Why Kerui is a Preferred Calcium Aluminate Cement Supplier?
Ex-factory Price
As a source calcium aluminate cement supplier in China, Kerui provides competitive ex-factory prices for calcium aluminate cement. At the same time, we can ensure superior product quality of the CAC cement. By eliminating unnecessary expenses, Kerui can offer cost-effective solutions to customers.
Technical Support
Kerui offerscomprehensive and professional technical support to customers. For example, customers can require assistance about the formulation, blending, construction and many other issues of calcium aluminate cement. There are more than 20 engineers ready for your support at any time.
Stable Supply
Due to over 20 years of experience and a strong production capacity, Kerui exports more than 50,000 tons of unshaped refractories every year. Besides, we have established stable cooperative relationships with renowned enterprises in the industry. Customers are assured to buy this product.
Customized Service
To meet different requirements, Kerui supports customized services about the composition, packaging terms, production processes, delivery timelines, and other items about calcium silicate cement. In addition, Kerui ensures smooth operation of your projects by responsible after-sales services.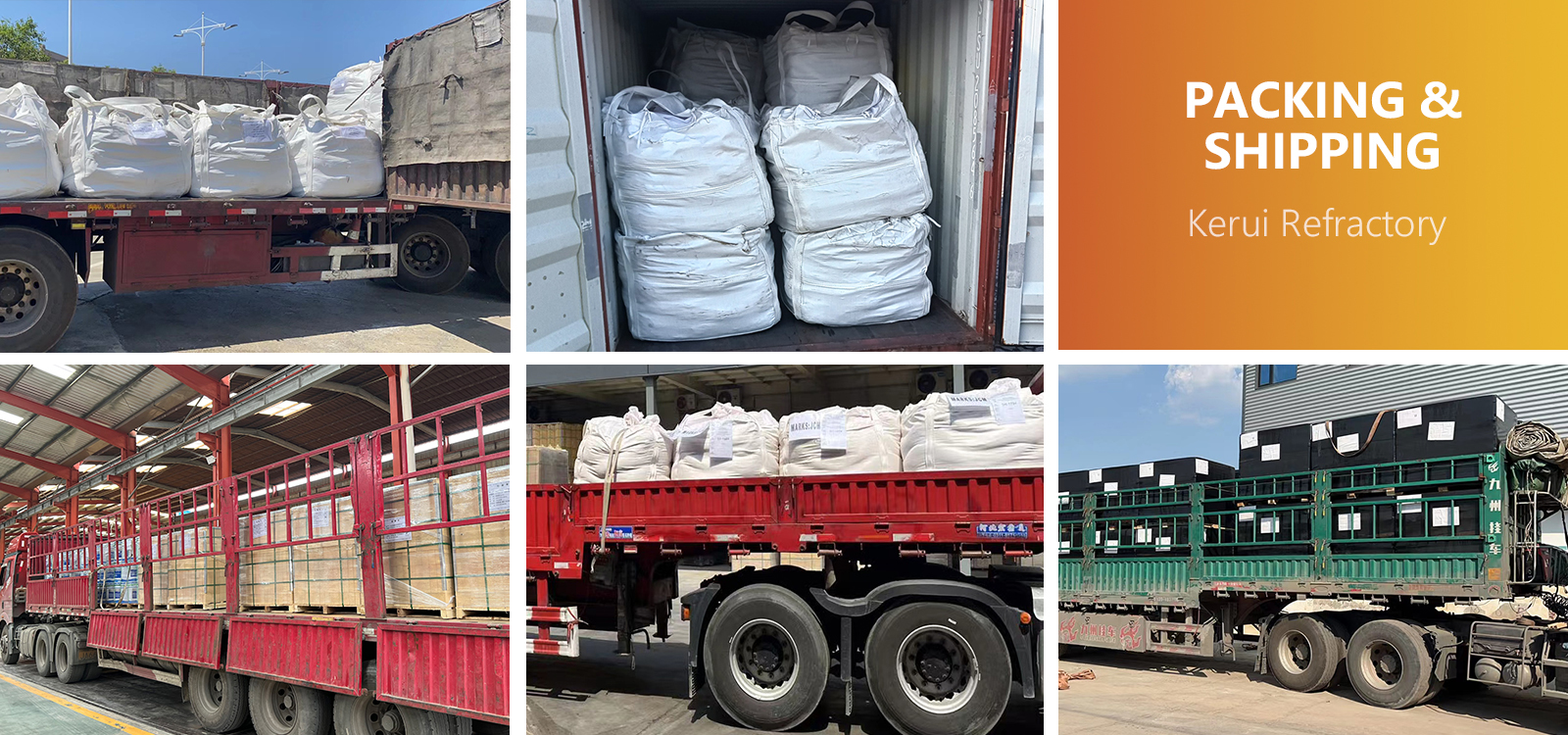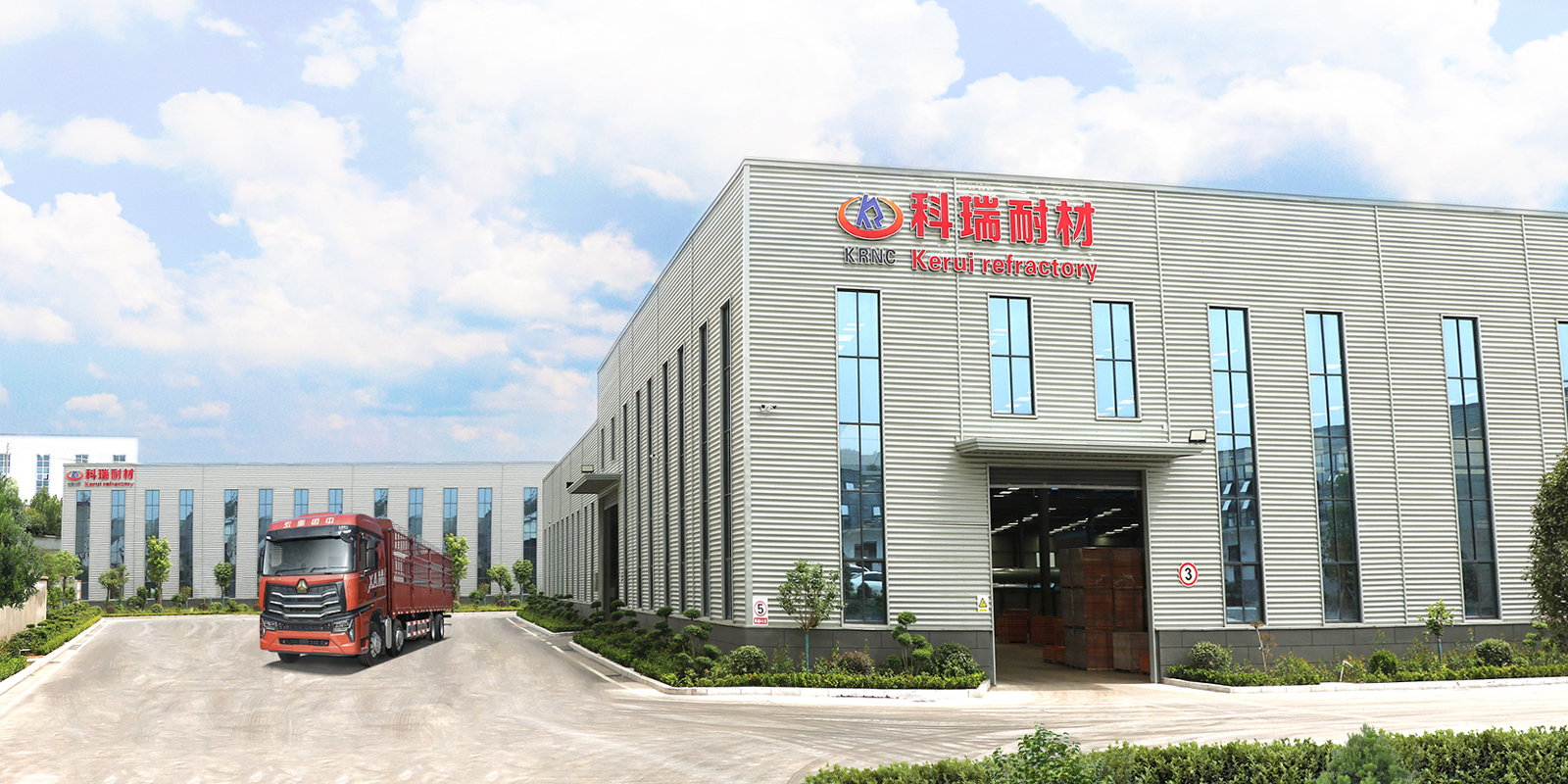 2 Main Requirements on Good Calcium Aluminate Cement for Sale
Proper Setting Time
For calcium aluminate cement, it is very important to have a proper setting time. Because this is crucial to ensure sufficient working time for various applications. Generally, the initial setting time should be greater than 1 hour. While the final setting time should be less than 8 hours. The interval time between the initial and final setting should be as short as possible. Besides, this requirement is crucial to allow the efficiency and timely construction of your business.
Enough Earlier Strength
Good calcium aluminate cement should exhibit satisfactory early strength development. That is to say, after one day of curing, the cement should achieve around 60% to 70% of the specified strength. After three days of curing, it should reach a strength of over 90% of the specified strength. This requirement ensures that the cement can rapidly gain sufficient strength during the early stages of curing, facilitating the timely progression of construction activities.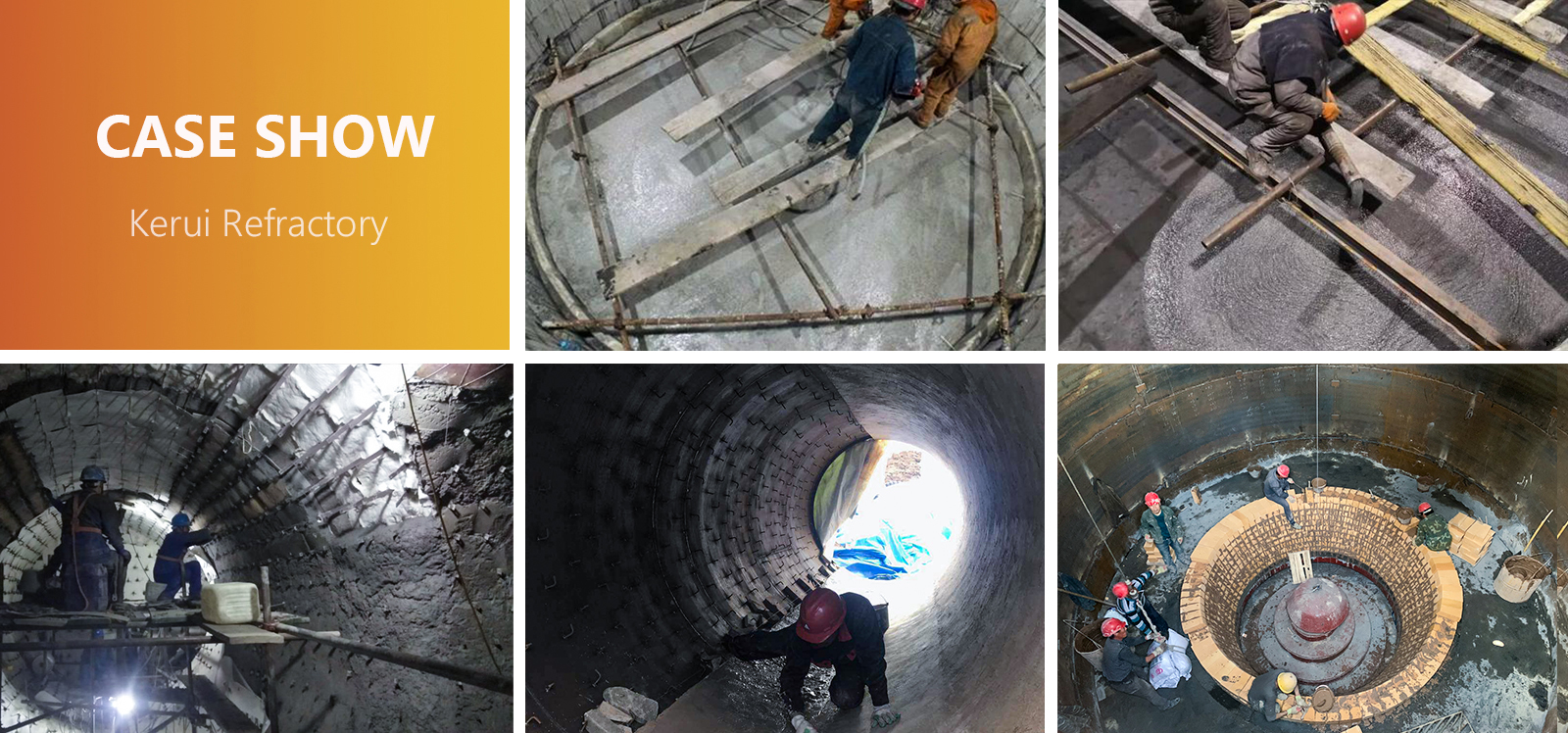 Hope the above information is helpful for you to choose suitable calcium aluminate cement for sale. To ensure safe and efficient operation of your project, we recommend you contact Kerui to receive more information. Just leave a message on this page, Kerui will reply in 24 hours.