High Alumina Refractory Brick
According to the standard classification, refractory bricks with an Al2O3 content of more than 48% are referred to high alumina bricks. As an experienced refractory brick supplier in China, Kerui provides outstanding high alumina refractory bricks for sale.
48-80

Al2O3% (≥)

2.1-2.7

Bulk Density (g/cm³)

1420-1530

Refractoriness Under Load (℃)

30-70

Cold Crushing Strength (MPa)
What is High Alumina Refractory Brick?
High alumina refractory brick is a kind of refractory brick with high content of alumina. This brick belongs to neutral refractory material. Customers can use high alumina bricks in various industries except the environment of strong acid and strong alkali. Additionally, high alumina refractory brick is known for excellent resistance to high heat and corrosion. To make it clear, we introduce chemical composition of high alumina refractory brick here:
Alumina: alumina is the primary ingredient of high alumina bricks. Additionally, the Al2O3 content of high alumina brick is commonly 45-95%. The higher the alumina content, the higher the refractoriness.
Silica: silica is often present in high alumina bricks as a secondary component. It helps to enhance the refractory properties and thermal stability. Besides, the silica content in high alumina bricks is typically below 15%.
Other additives: high alumina refractory bricks may contain small amounts of mineralizers and fluxes to improve their properties. Besides, the specific composition and amounts of these additives depend on the desired properties of the bricks.
Kerui High Alumina Refractory Brick for Sale
The biggest different among each alumina bricks for sale is the content of Al2O3. Importantly, the standard size of Kerui high alumina brick for sale is 230×114×65mm. Besides, Kerui also supports customized high alumina refractory bricks.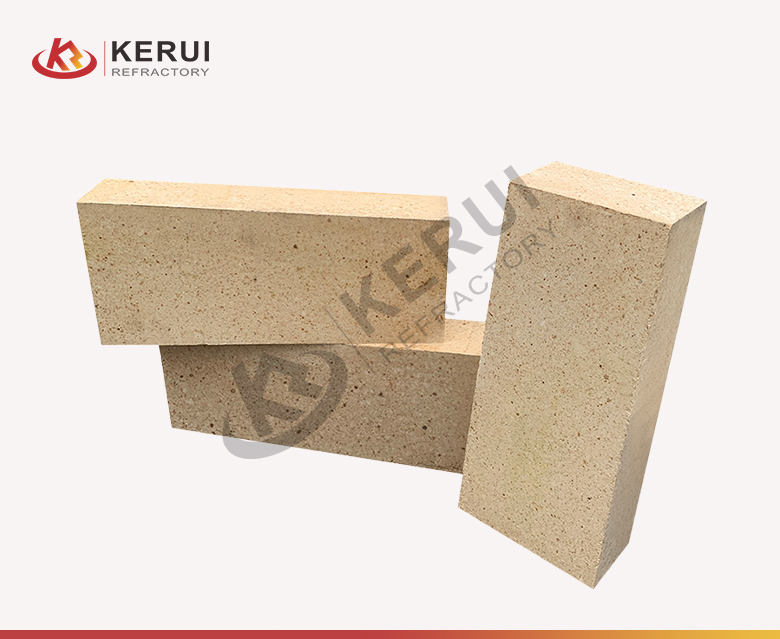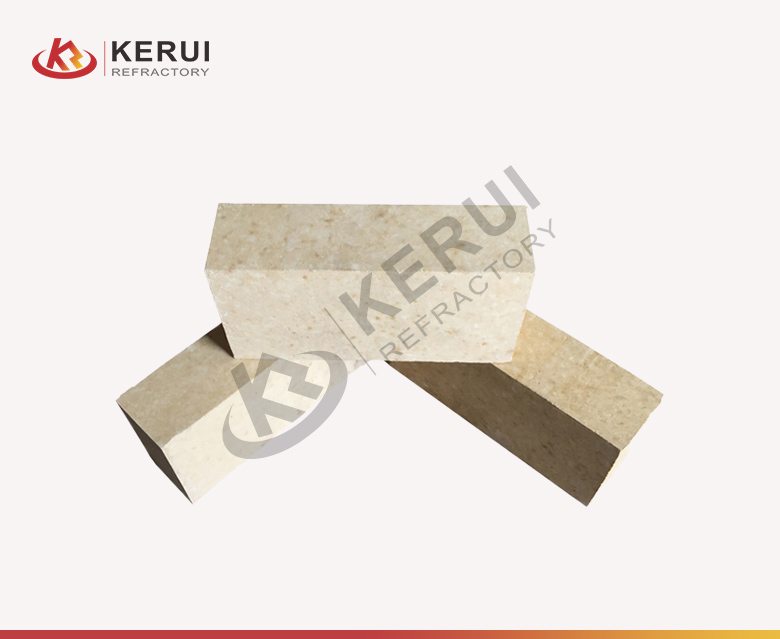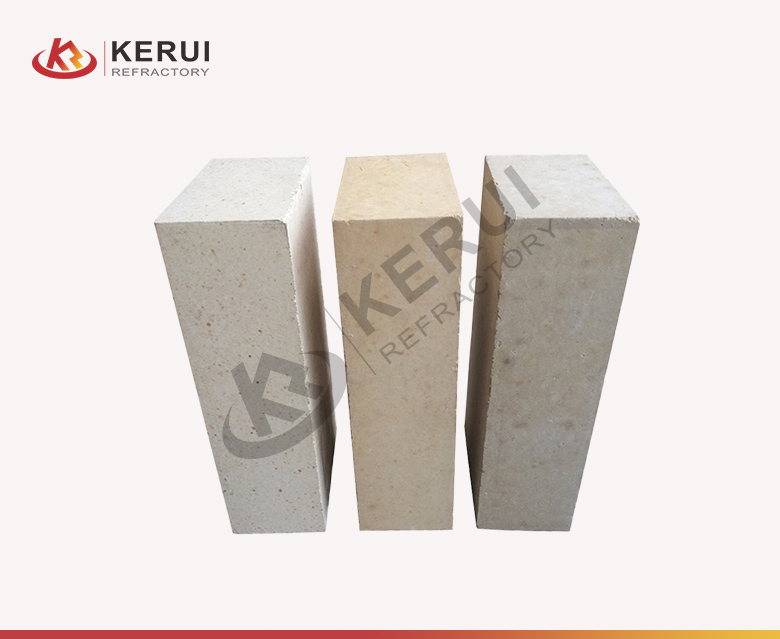 Item/Grade
LZ-80
LZ-75
LZ-70
LZ-65
LZ-55
LZ-48
LZ-75G
LZ-65G
LZ-55G

ω (Al

2

O

3

)/%

μ

0

≥

80
75
70
65
55
48
75
65
55
σ
1.5
Apparent Porosity/%

μ

0

≤

21 (23)
24 (26)
24 (26)
24 (26)
22 (24)
22 (24)
19
19
19
σ
1.5
Cold Crushing Strength/MPa
μ0 ≥
70 (60)
60 (50)
55 (45)
50 (40)
45 (40)
40 (35)
65
60
50

X

min
60 (50)
50 (40)
45 (35)
40 (30)
35 (30)
30 (35)
55
50
40
σ
15
0.2MPa Refractoriness Underload/℃

μ

0

≥

1530
1520
1510
1500
1450
1420
1520
1500
1470
σ
13
Permanent Linear Change/%

X

min
Xmax
1500℃*2h
-0.4~0.2
1450℃*2h
-0.4~0.1
1500℃*2h
-0.2~0.1
1450℃*2h
-0.2~0
Customized Items of Kerui High Alumina Refractory Brick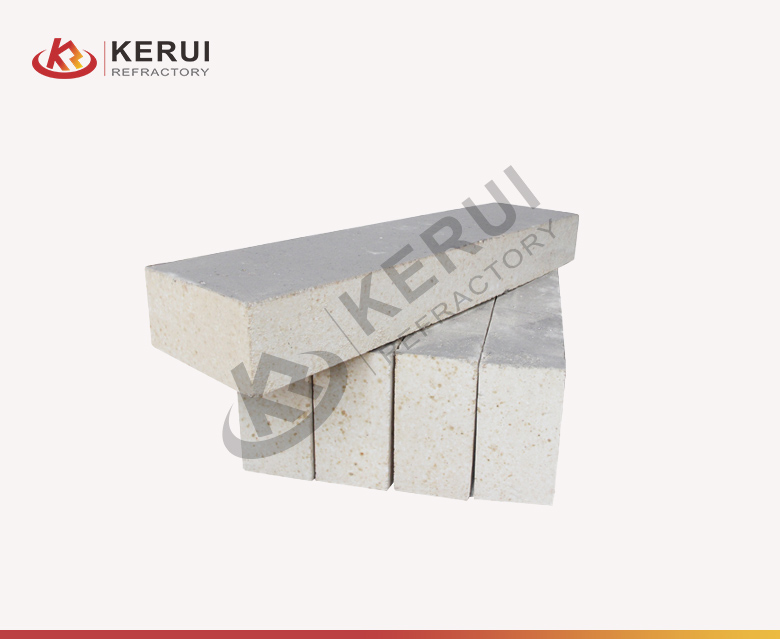 Customized Sizes
Whether you need larger bricks for industrial furnaces or smaller firebricks for intricate lining applications, Kerui can accommodate your specific size preferences. By providing customized sizes, Kerui ensures that high alumina refractory bricks fit seamlessly into your projects, which can optimize efficiency and performance.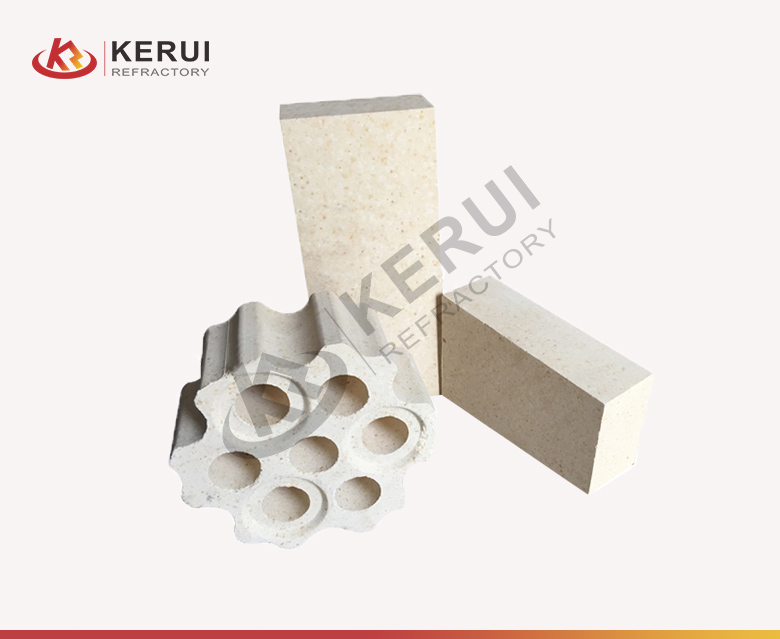 Customized Shapes
Different applications demand different shapes of high alumina refractory bricks to effectively withstand thermal stresses. Common special-shaped high alumina bricks are: side arch bricks, end arch bricks, key bricks and so on. Overall, high alumina bricks with customized shapes are helpful to facilate your furnaces.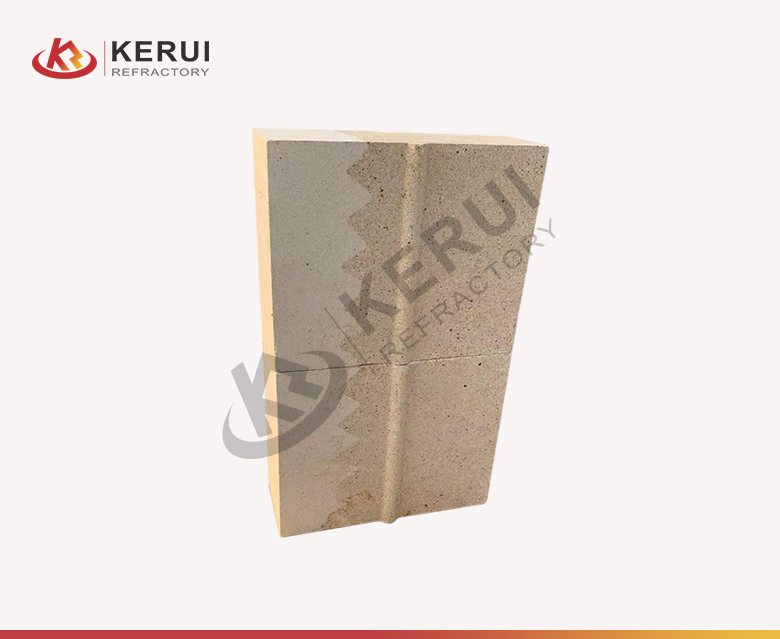 Customized Compositions
Chemical compositions play a crucial role in determining the performance and suitability of refractory bricks for particular applications. Common types are low creep high alumina brick, anti spalling high alumina brick, high thermal shock high alumina brick, cordierite brick, alumina mullite brick and other types.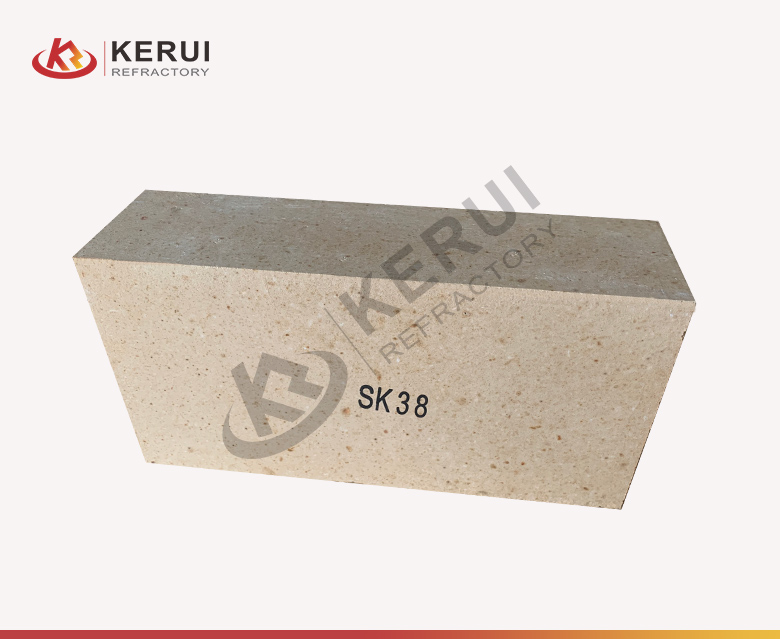 Customized Appearances
Except for the technical specifications, the appearance of refractory bricks can also be customized. Whether you want a particular color, texture, or other mark on bricks, Kerui can satisfy your requests. Actually, the brick with customized appearance can improve your efficiency greatly! If you're interested, please can contact Kerui now.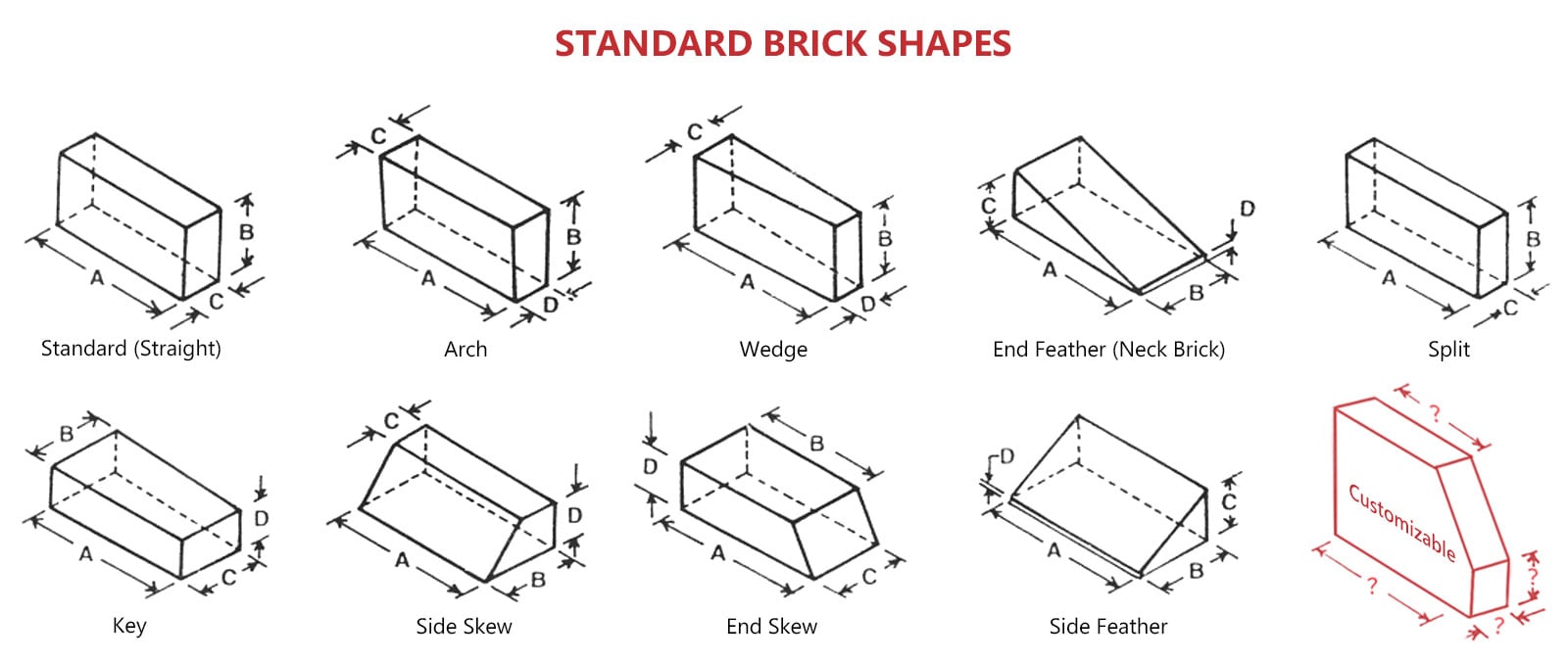 Benefits of Kerui High Alumina Refractory Brick
Higher Performance
Kerui high alumina exhibits outstanding performance under extreme thermal conditions. With the excellent alumina content, pure raw materials as well as superior structural integrity, these bricks can withstand high temperatures, chemical corrosion and mechanical stress. Therefore, you can use this brick in various conditions.
More Efficient
The high-performance of Kerui alumina high temp fire bricks contributes to enhanced operational efficiency. Besides, Kerui high alumina refractory bricks use raw materials with high purity and higher refractoriness. Additionally, applying this brick to your high-temperature kilns can effectively reduce downtime.
More Profitable
Choosing Kerui high alumina bricks for sale can bring significant cost savings over the long term. These bricks are known for the durability and extended service life. Besides, it can reduce the frequency of replacement and maintenance. Therefore, Kerui high alumina refractories are more profitable and cost-effective for your business.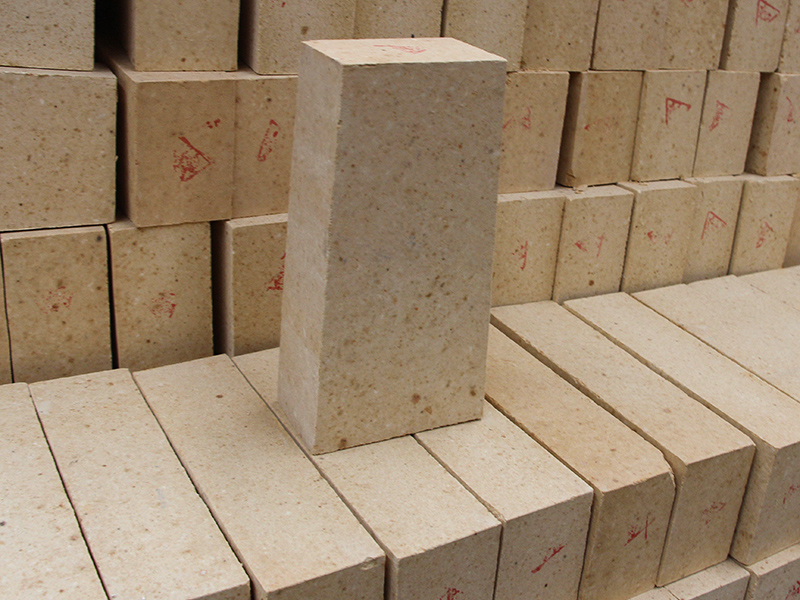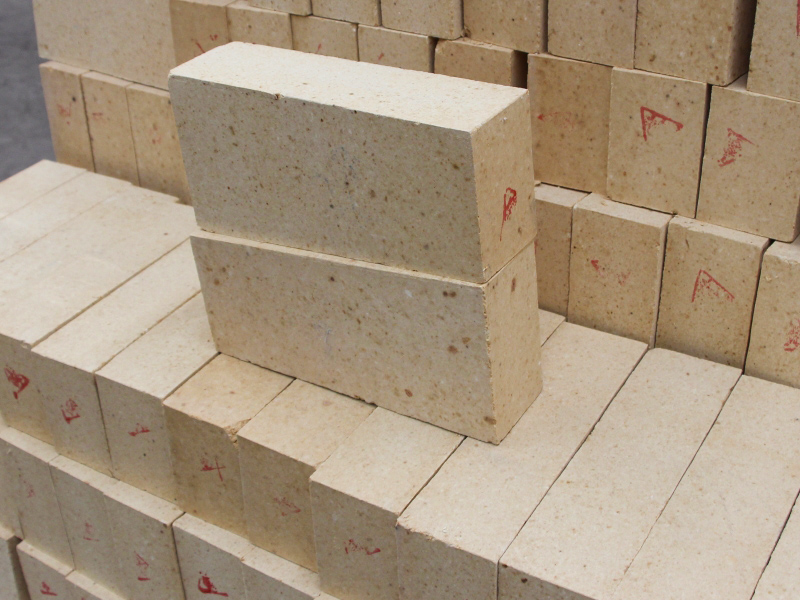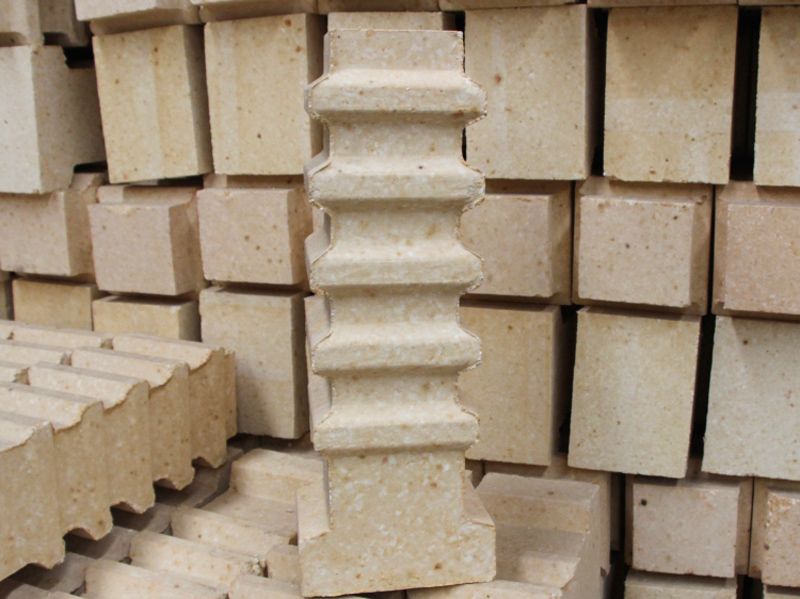 Wide Uses of High Alumina Refractory Brick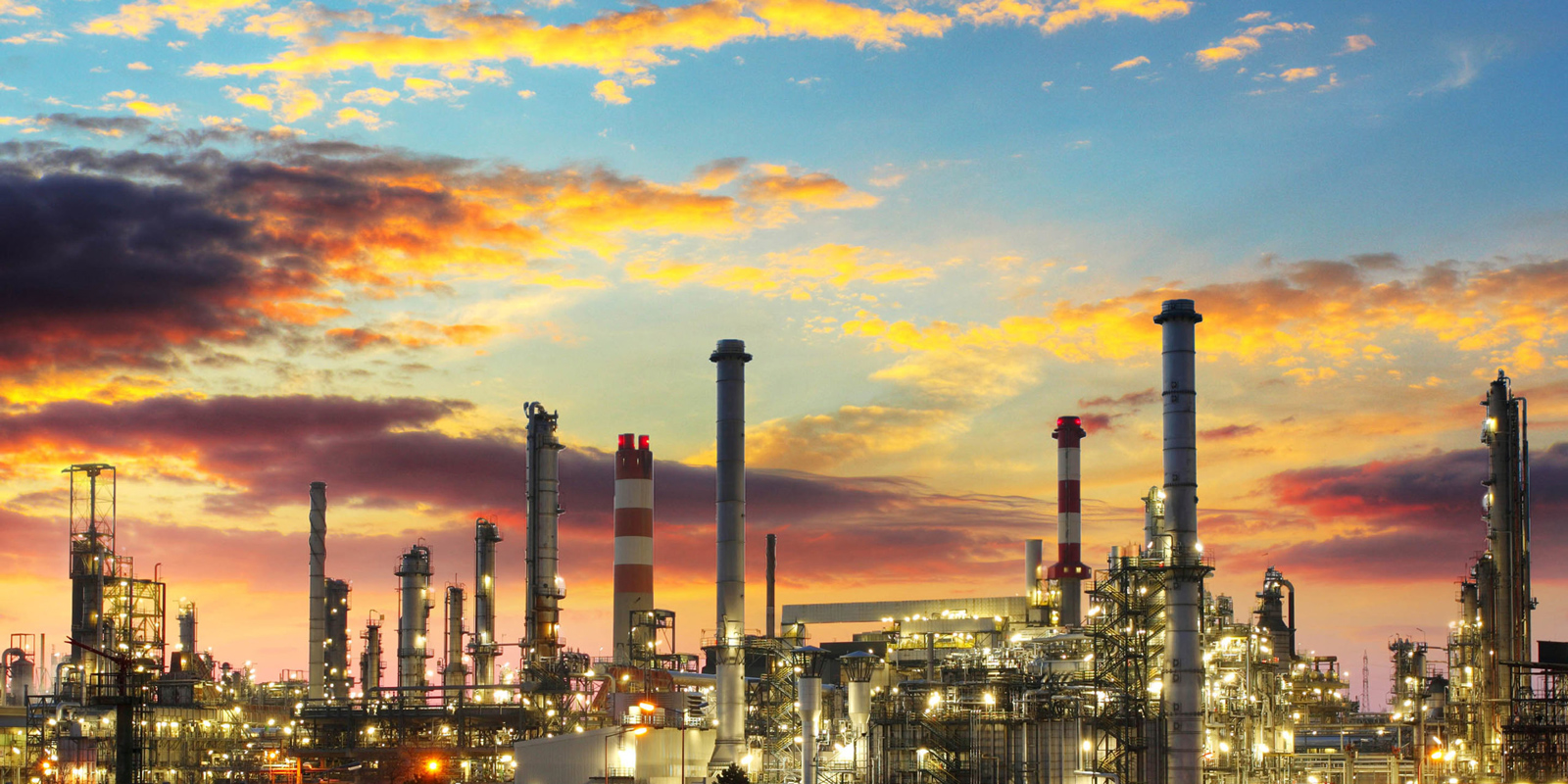 Used in Different Industries
The exceptional refractoriness and chemical resistance properties make high alumina brick an ideal choice for various industries. Thus, industries that can use Kerui high alumina bricks include: steel and iron industry, cement industry, glass industry, non-ferrous industry, petrochemical industry, powder industry and so on. As long as your industry has refractory and insulation product needs, please contact Kerui.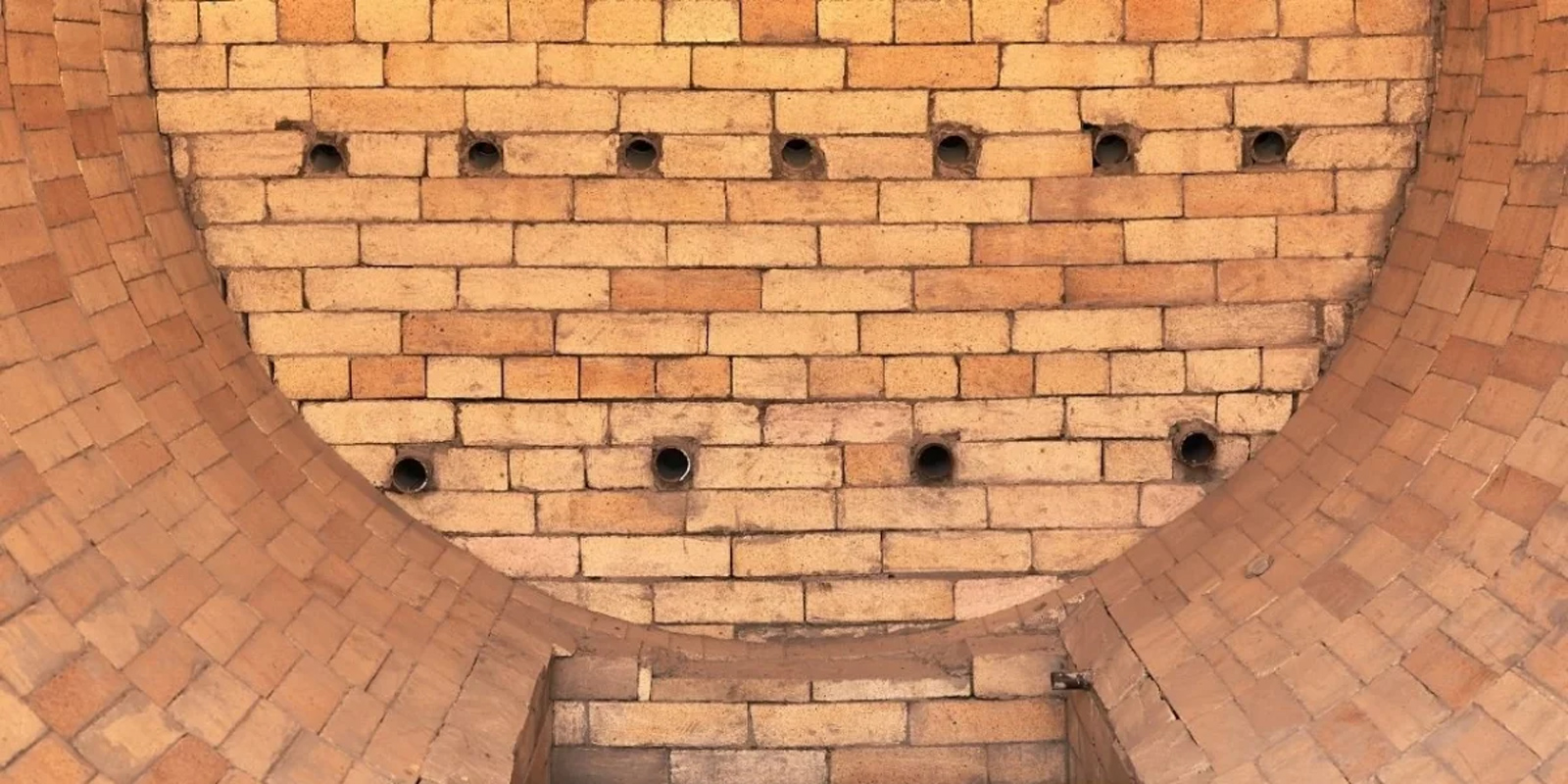 Used in Different Places
Kerui high alumina bricks can also play the best performance in harsh working environments. Besides, this kind of fire resistant bricks for sale has a long service life and can be applied in: high temperature areas of industrial furnaces and boilers, linings of electric furnaces, furnaces, rotary kilns, furnace roofs, coke ovens and quench towers, large kilns, chimneys and other parts of high temperature kilns.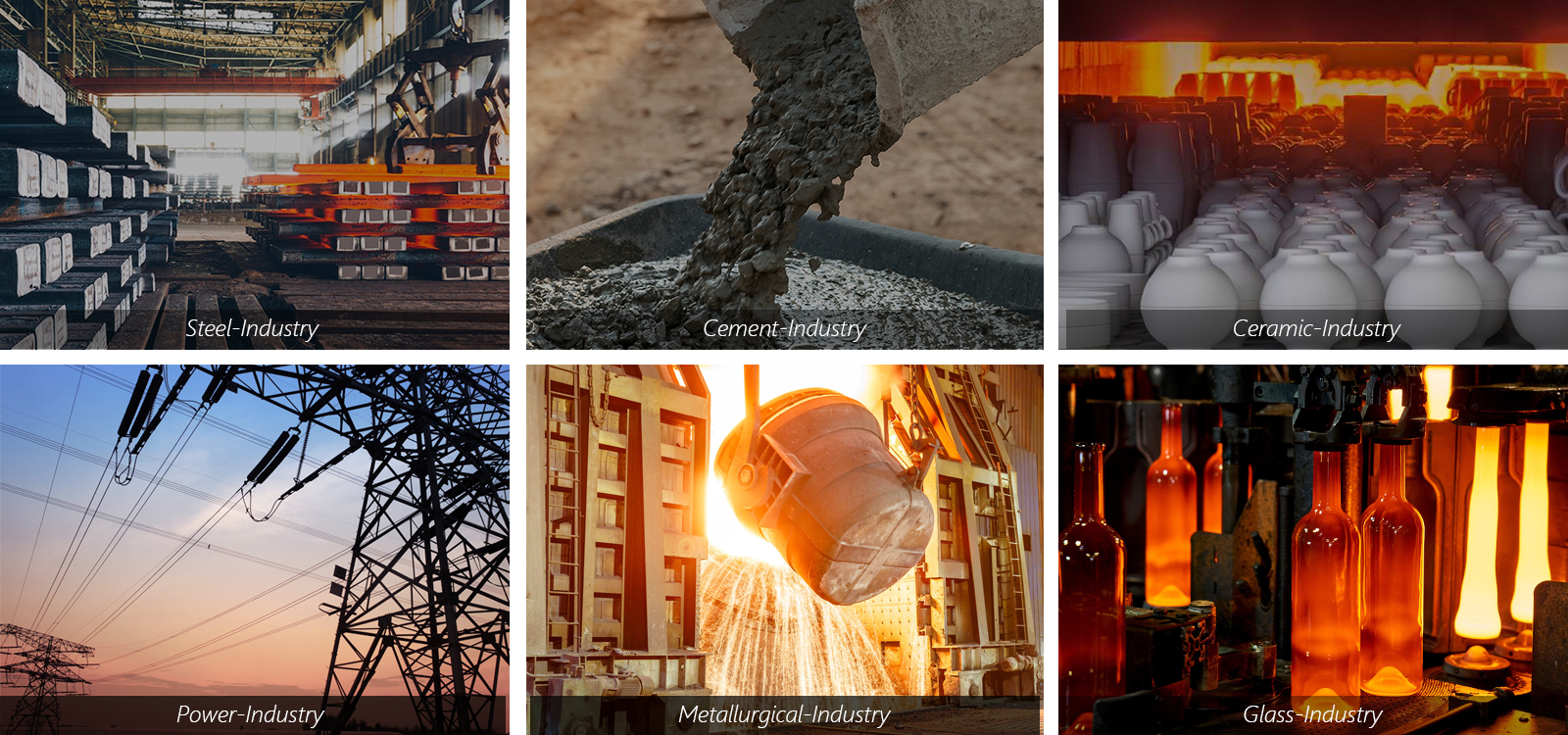 Competitive High Alumina Refractory Brick Price from Kerui
As an original high alumina brick manufacturer, Kerui offers competitive price. Because we can effectively control production costs and ex-factory price. Therefore, customers can also save both time and money by eliminating intermediate links. To obtain a more favorable price of high alumina bricks, it is advisable to consider bulk purchases and establish long-term cooperation with Kerui. Get in touch with Kerui now to receive the latest price list for high alumina bricks. For more information about Kerui high alumina brick, please follow our Facebook.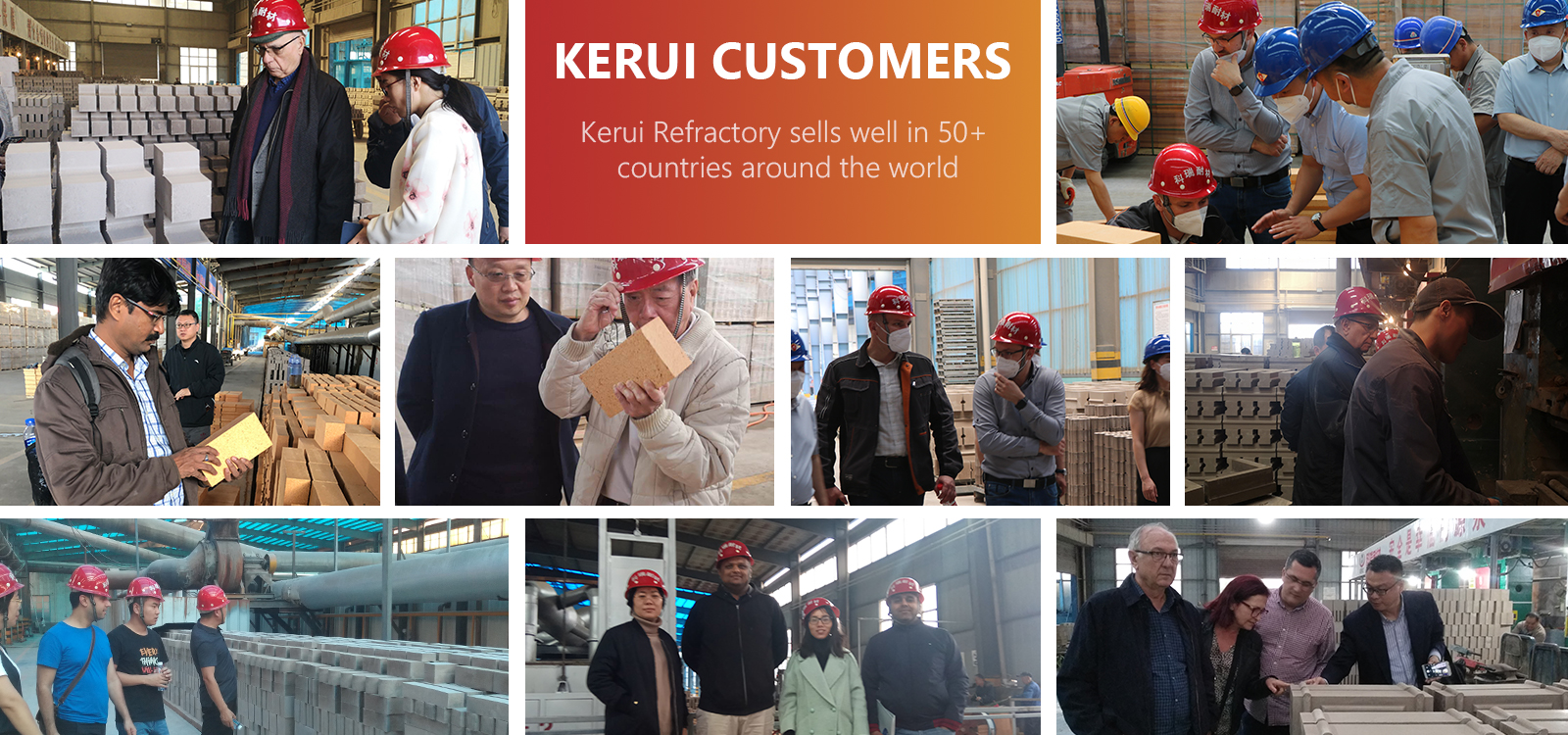 Why Kerui is A Preferred High Alumina Refractory Brick Supplier?
Strong Factory
With strong manufacturing ability, Kerui factory equips with advanced technology and modern infrastructure. The annual output of Kerui refractory materials reaches 150,000 tons, which has the ability to provide high-quality refractory bricks stably. Additionally, the factory is located in Ximni City, Henan Province. It's one of the largest refractory industry zones in China.
Strict Quality Control
From raw materials to final high alumina bricks, Kerui has strict quality control. Additionally, the final bricks will be checked twice and conducted random inspection to ensure each index is qualified. The manufacturing process and products have ISO certifications. Therefore, customers can buy Kerui high alumina refractory bricks with trust. Welcome to visit Kerui factory!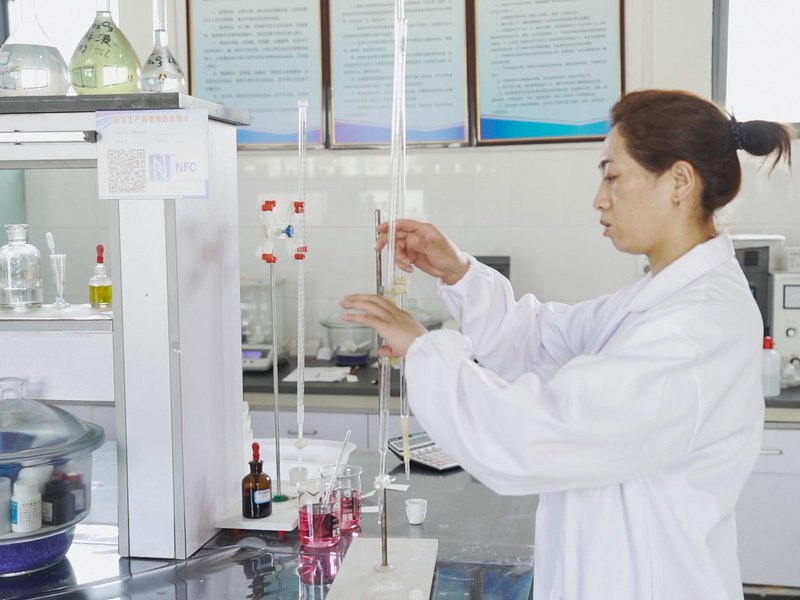 Personalized Service
Every customer's requirements are unique. Therefore, we prioritize providing personalized service to cater to specific needs. No matter product selection, customization options or technical support, Kerui professional team is committed to offering personalized solutions.
Good Reputation
Over the years, Kerui has built a solid reputation in the industry as a trusted high alumina brick supplier. Moreover, Kerui's partners include the world's top 500 companies and well-known companies in the industry. Kerui has established long-term partners.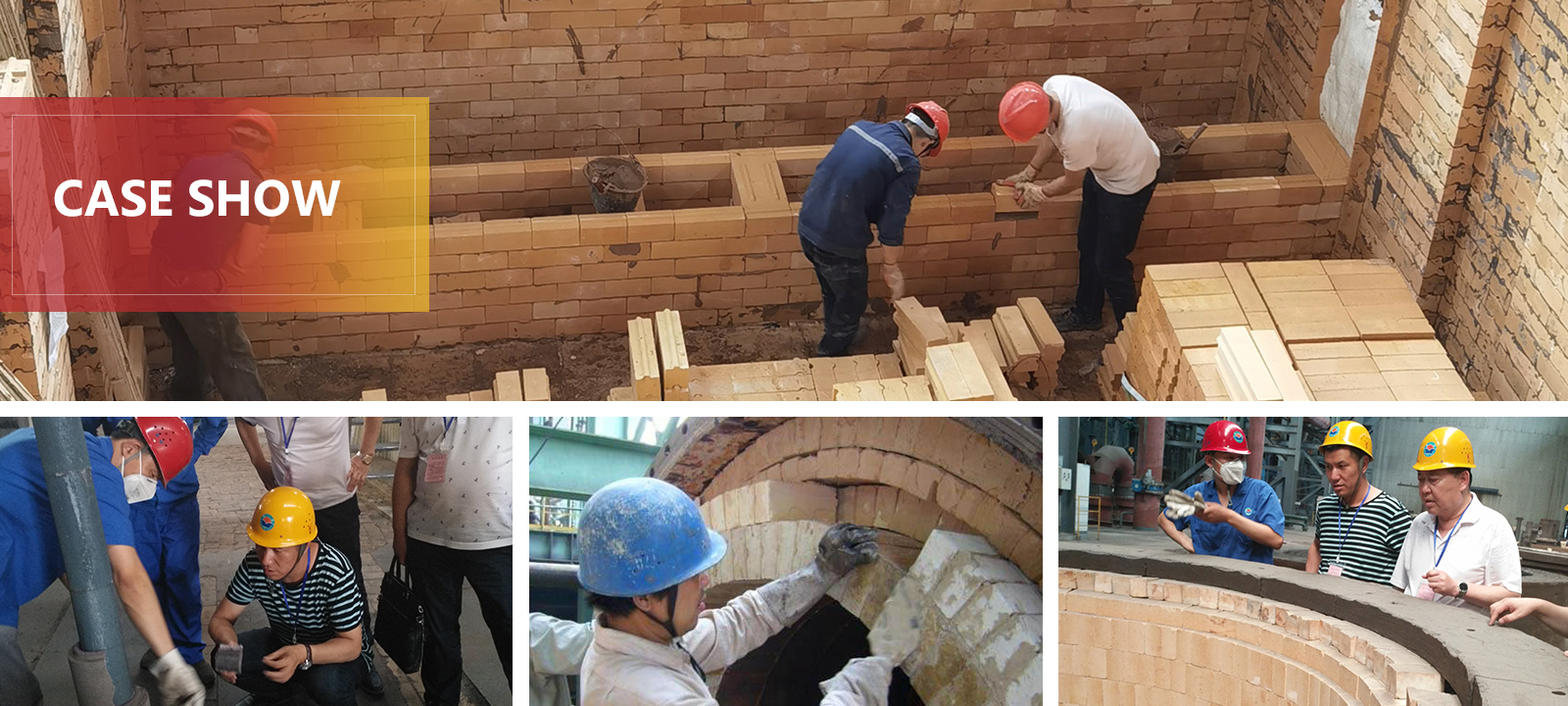 Top-quality high alumina bricks from Kerui can contribute to the success of your project. Moreover, Kerui promises considerate and responsible services. If you're considering purchasing high alumina refractories, Kerui should be your preferred supplier! We're looking forward to learning about your needs and providing satisfactory solutions!