High Alumina Insulation Brick
The high alumina insulation brick is a new type of insulating brick to improve the efficiency of high temperature kilns. If you're in need of high quality alumina insulation brick, please choose from reliable manufacturers. Kerui Refractory is a professional alumina insulation brick supplier.
48

Al2O3% (≥)

2.0

Density (g/cm³)

3-3.08

Fe2O3% (≤)

1.2-4.5

Cold Crushing Strength (MPa)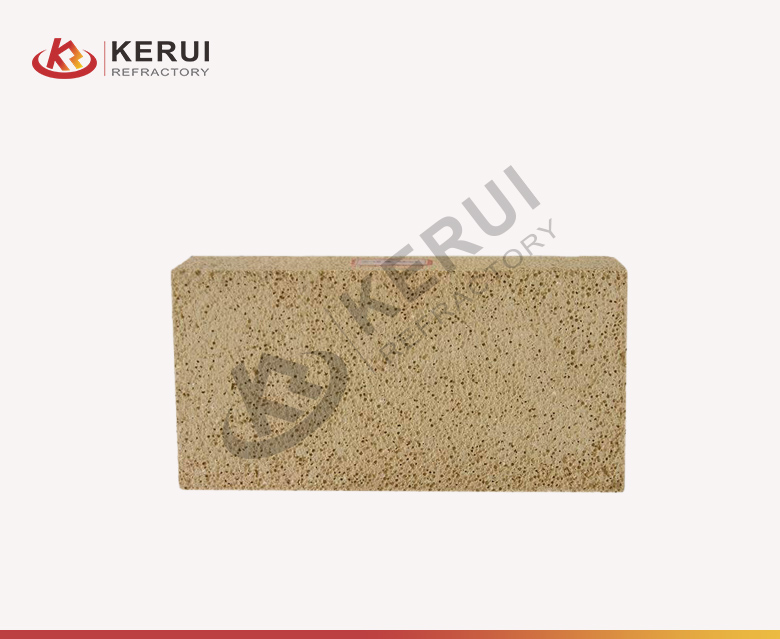 Introduction of High Alumina Insulation Brick
High alumina poly light brick is a new type of thermal insulation brick in the series of lightweight high alumina bricks. It is mainly made of high alumina clinker and high-purity clay, filled with polystyrene foam balls. Additionally, manufacturers produce this brick burning out. It has the characteristics of high purity of raw materials, uniform pore structure, low thermal conductivity, low heat capacity, high strength as well as high dimensional accuracy. Besides, this design can withstand the high temperature of 1760 ℃. At the same time, it transfers very little heat, which can effectively improve the energy efficiency of the kiln. Moreover, this kind of high alumina refractory brick does not directly contact the kiln when it is used.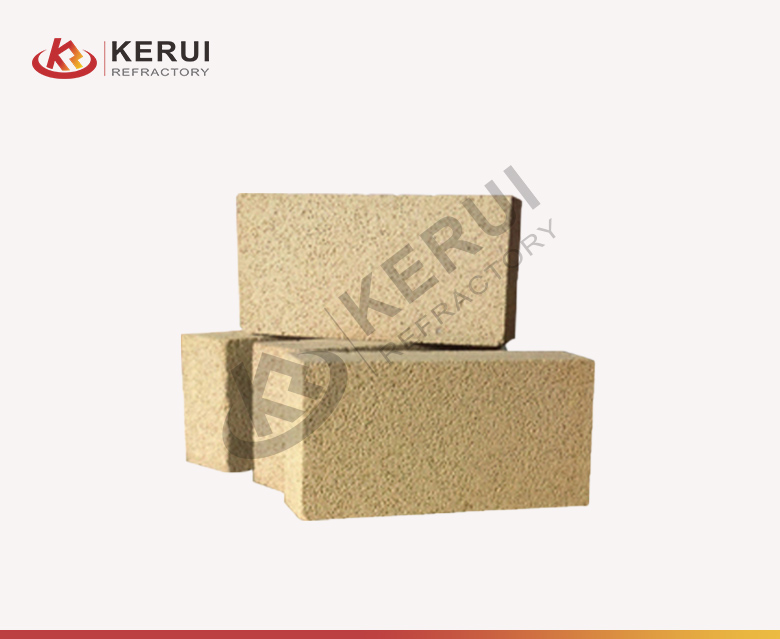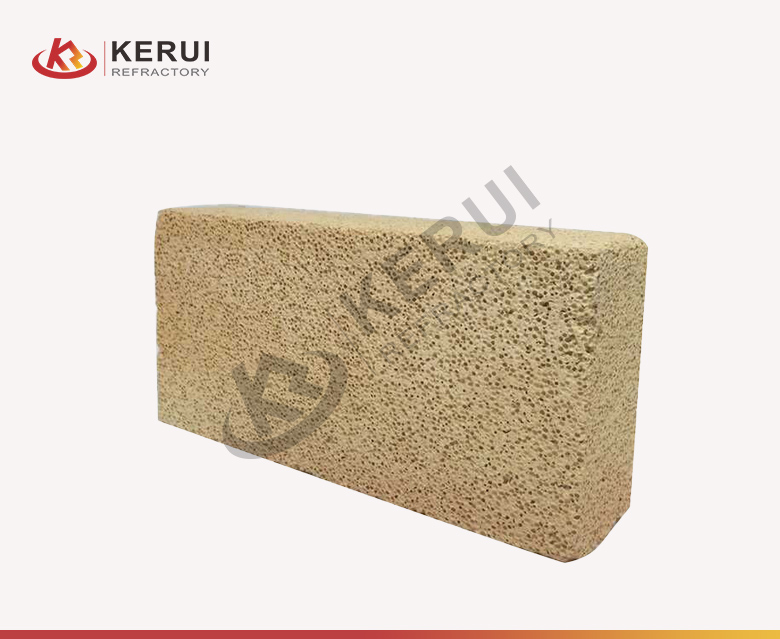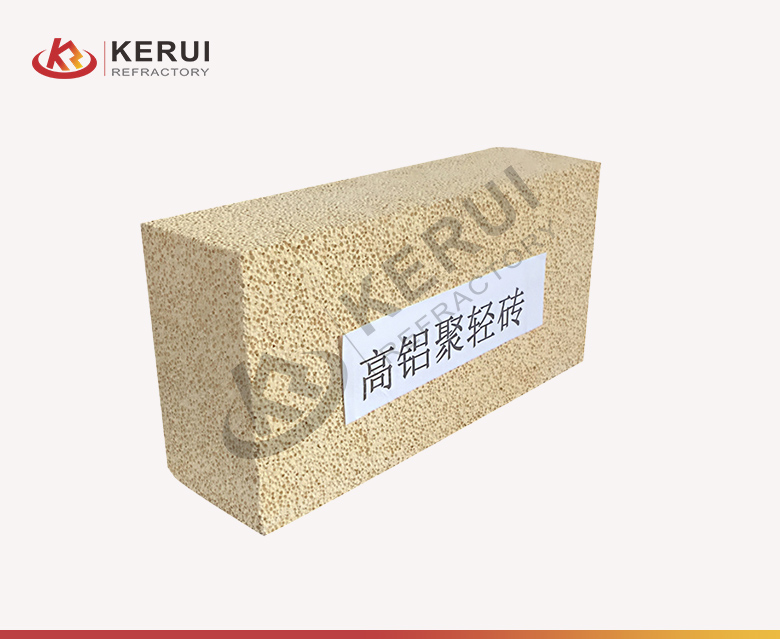 Details about Kerui High Alumina Insulation Brick
The high alumina insulation brick contains more than 48% Al2O3, which ensures good insulation effect as well as high refractoriness. Therefore, this brick has been a preferred choice for its excellent property. According to the chemical composition and physical characters, we can infer that this brick has advantages of low thermal conductivity, low heat capacity, high strength and high dimensional accuracy.
Here is the detailed technical data of high alumina insulation brick. If you'd like to customize a type of insulating soft fire brick for your business, please contact Kerui now. Kerui professional team is willing to assist.
Item/Grade
LG140-1.2
LG140-1.0
LG140-0.8L
LG140-0.7L
LG140-0.6L
LG140-0.5L

ω (Al

2

O

3

)/%

μ

0

≥

48
σ
1.0

ω (Fe

2

O

3

)/%

μ

0

≤

2.0
σ
0.3
Bulk Density/(g/cm³)

μ

0

≤

1.2
1
0.8
0.7
0.6
0.5
σ
0.05
Cold Crushing Strength/MPa

μ

0

≥

4.5
3.5
2.5
2.2
1.6
1.2
σ
1.0
0.5
0.2

X

min
4.0
3.0
2.2
2.0
1.5
1.0
Permanent Linear Change/% (T/℃*12h)
Test Temperature T/℃
1400
1350
1250

X

min

~X

max
-2~1.0
Thermal Conductivity Coefficient/[W/(m·K)] ≤
Average Temperature (350±25℃)
0.55
0.50
0.35
0.30
0.25
0.20
What are Properties of Kerui Alumina Insulation Brick?
Low Thermal Conductivity
Alumina insulation bricks have low thermal conductivity, which means they are effective at insulating against heat transfer. Additionally, this property helps to reduce heat loss in high-temperature environments, Therefore, this brick is suitable for various industrial applications where temperature control is essential.
Good Stability
These bricks typically exhibit good thermal stability and can withstand high temperatures without significant degradation. Importantly, this stability is crucial in applications where consistent thermal performance is required over extended periods.
Excellent Insulation Effect
Kerui alumina insulation bricks have good performance in insulation effect. Therefore, this product helps to maintain the desired temperature within a furnace or kiln. These bricks can effectively reduce energy consumption by minimizing heat loss. Additonally, there are many great insulation solutions on Instagram.
Good Mechanical Strength
Generally, insulation brick primarily focuses on thermal insulation. While it also needs to have sufficient mechanical strength to withstand handling, installation, and potential load-bearing requirements in certain applications. Therefore, the alumina insulation bricks often strike a balance between insulation and mechanical strength.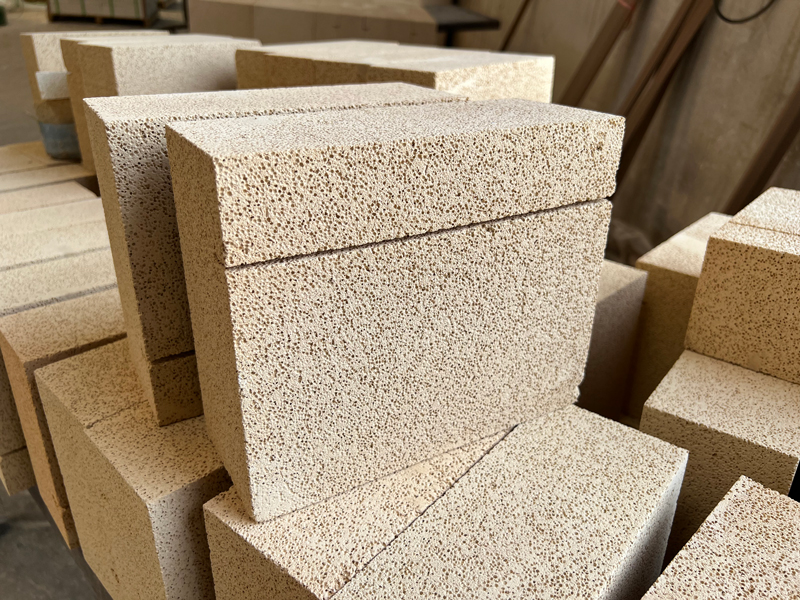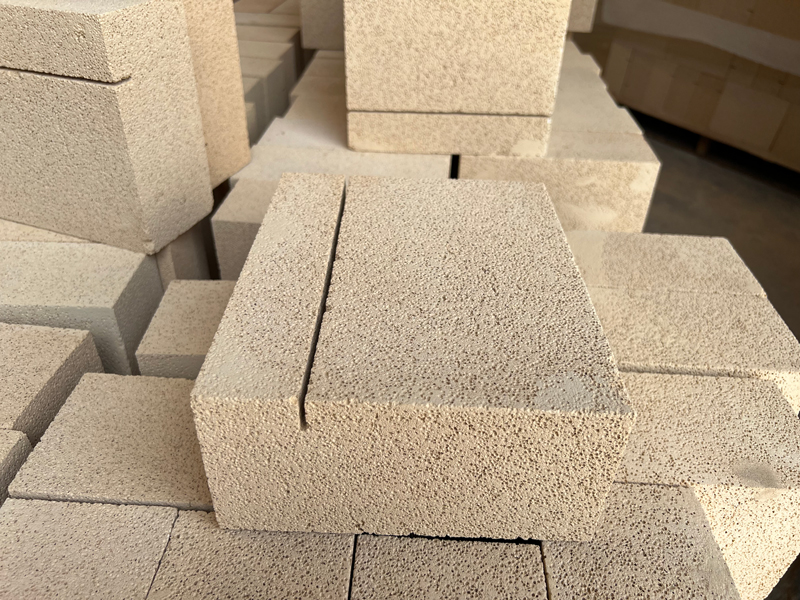 How Does Kerui Ensure the Quality of High Alumina Insulation Brick?
Select Raw Materials with High Purity
The location of Kerui factory is Ximni City – one of the largest refractory industry zones in China! Moreover, our factory is surrounded by abundant raw materials like calcined bauxite for high alumina insulation bricks. Therefore, Kerui high alumina insulation bricks have high refractoriness as well as a long valid period.
Adopt Intelligent Production System
To ensure the consistent quality of the alumina insulation brick, Kerui adopts intelligent production equipment to reduce the influence of human intervention. For example, there is fully automatic batching system to guarantee the precise ratio. Additionally, the PLC control system masters the whole production and adjusts automatically.
Strict Quality Inspection System
As soon as the raw materials come into Kerui factory, the quality inspection system will conduct physical and chemical tests. Besides, there are at least 2 inspection procedures in the molding and final production of alumina insulation brick. Kerui Refractory has a comprehensive quality inspection system to monitor and assess various aspects of the bricks.
Insist Research and Development
Kerui attaches great importance to the research and development ability. Therefore, Kerui engineers are always trying to improve the quality of their insulation bricks. Additionally, Kerui R&D system is involved in the testing of new formulations, manufacturing techniques and materials to enhance the performance and reliability of all kinds of insulation bricks.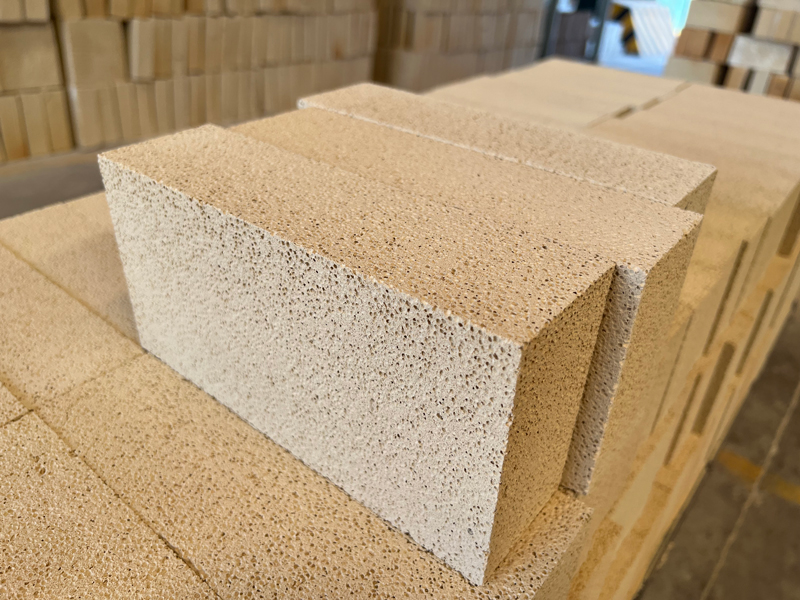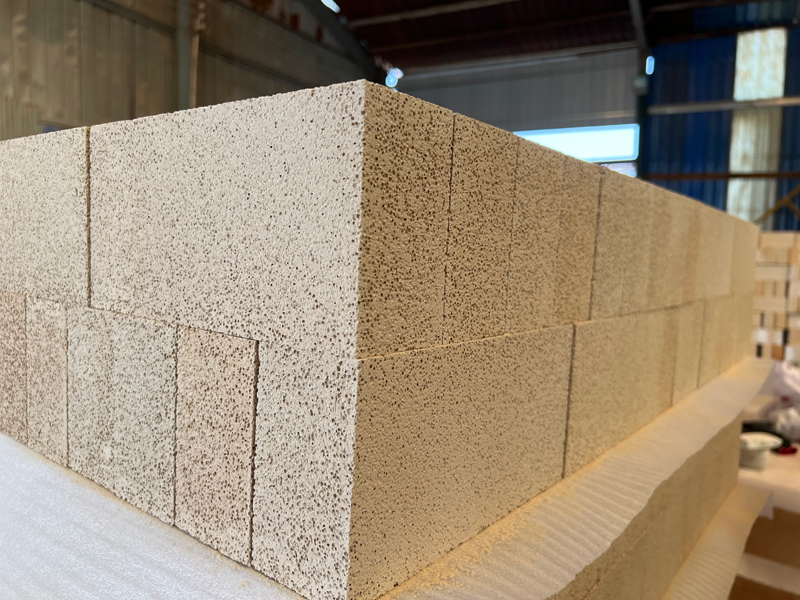 Who May Need Kerui High Alumina Insulation Brick?
Due to the special material as well as production, Kerui high alumina insulation brick is suitable for places that don't contact fire and chemical corrosion directly. Thus, customers can use this brick in kilns with protective atmospheres such as hydrogen and carbon monoxide. Anyway, Kerui alumina insulating brick can be used in most of the linings of kilns.
Correspondingly, common applications of Kerui high alumina insulation bricks are the linings of all kinds of thermal equipment and kilns. Moreover, this product is unecessary in many industries. If your business is related to the following kiln, you may need Kerui alumina insulation bricks:

Related Industries
Steel-making industry;
Cement industry;
Ceramic industry;
Power industry;
Metallurgical industry;
Petrochemical industry;
Glass industry;
Environmental industry;
Building materials industry;
…
Related Kilns and Furnaces
Ceramic tunnel kiln;
Roller kiln;
Shuttle kiln;
Coking kiln;
red brick kiln;
Petrochemical reforming furnace;
Reformer;
metallurgical soaking furnace;
Hot blast furnace;
…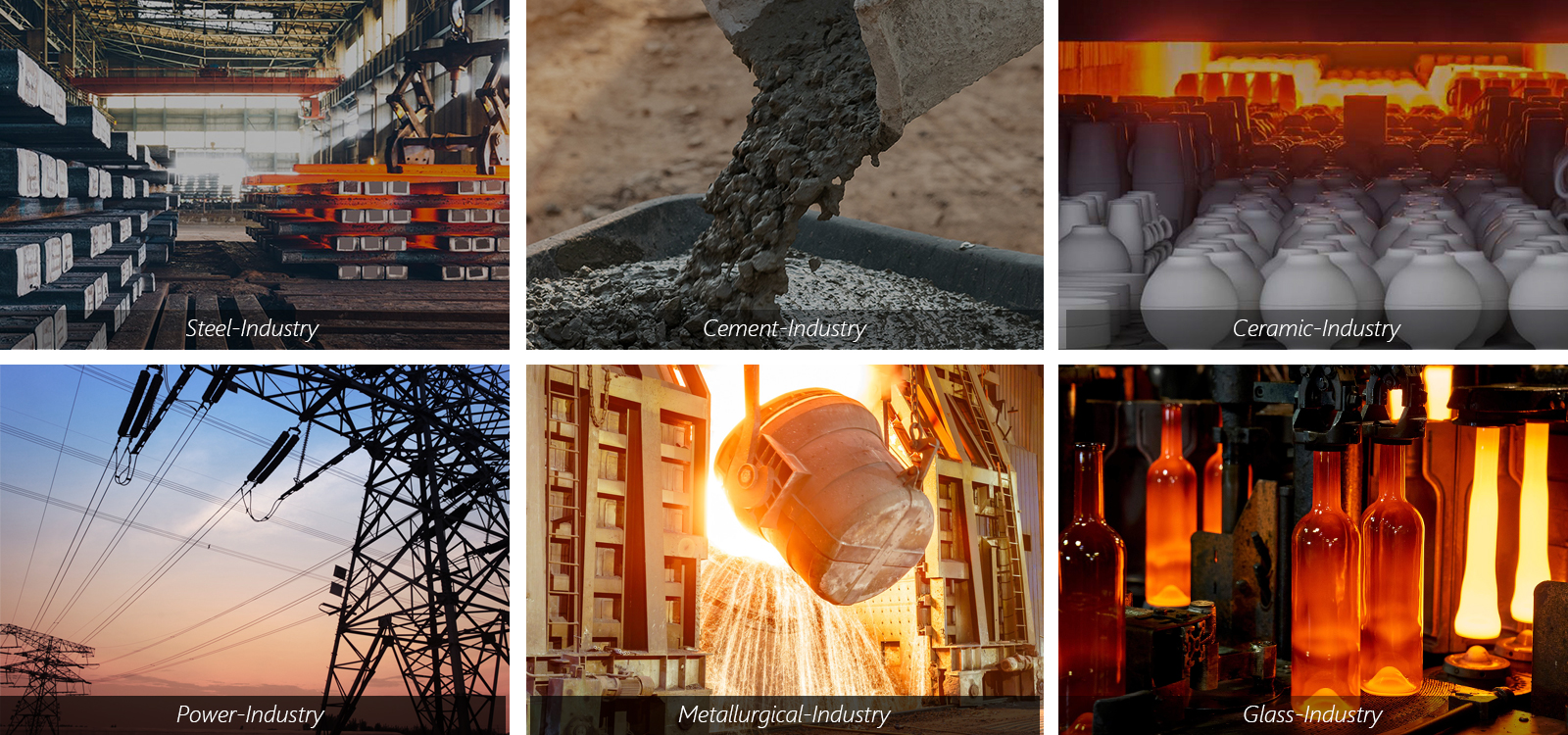 Find Top High Alumina Insulation Brick Manufacturer – Kerui Refractory
International Certificates
Kerui Refractory may have obtained various international certifications that demonstrate the commitment to product quality and safety. Our products have ISO9001, ISO14001 and OHSAS18001 certificates. Additionally, Kerui has won many honors from industry and local government.
Ex-factory Cost
Kerui Refractory offers competitive ex-factory alumina insulation bricks price. Additionally, the high alumina insulation brick price can vary depending on factors such as the type of brick, quantity and shipping requirements. Thus, it's advisable to contact us directly for specific pricing information.
Top Quality
Kerui is reputed for producing high-quality refractory products including high alumina insulation bricks. Besides, the commitment to using high-purity raw materials and implementing strict quality control measures ensures that Kerui bricks meet industry standards and customer expectations.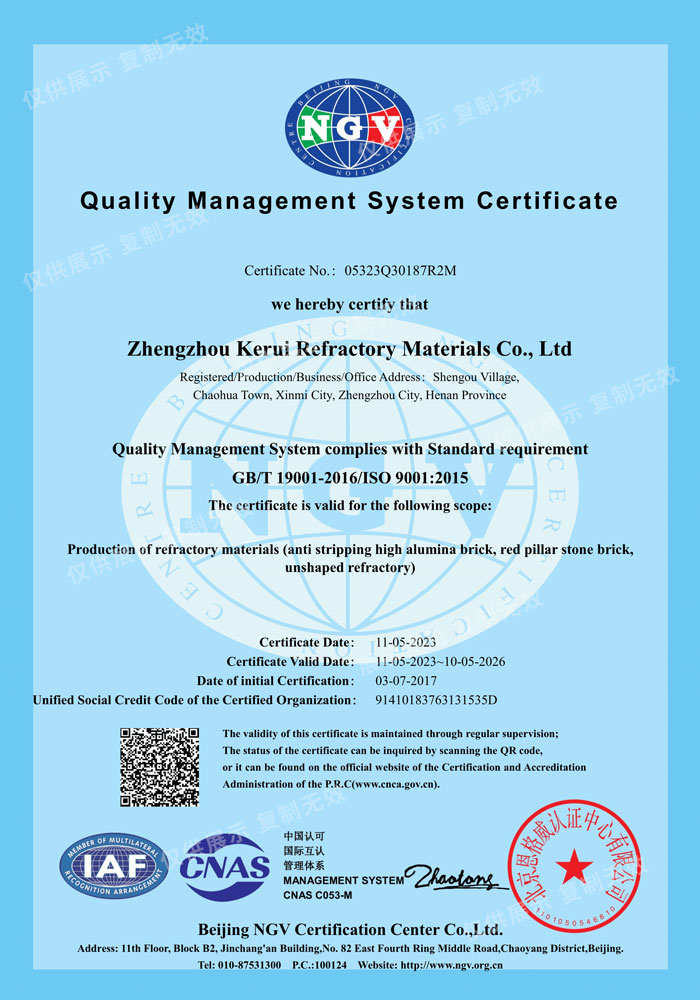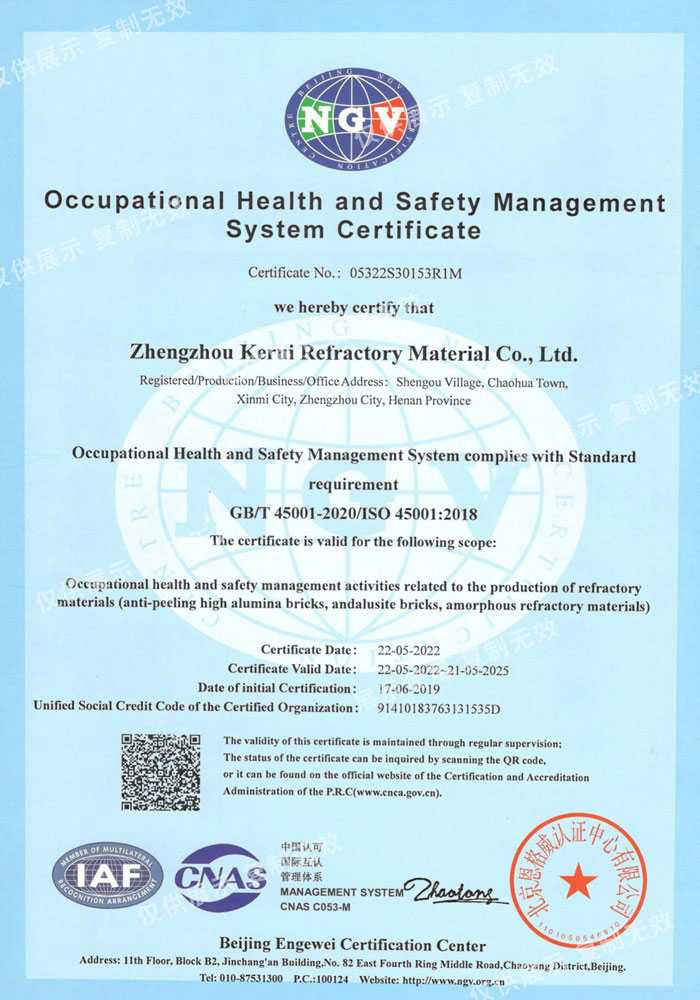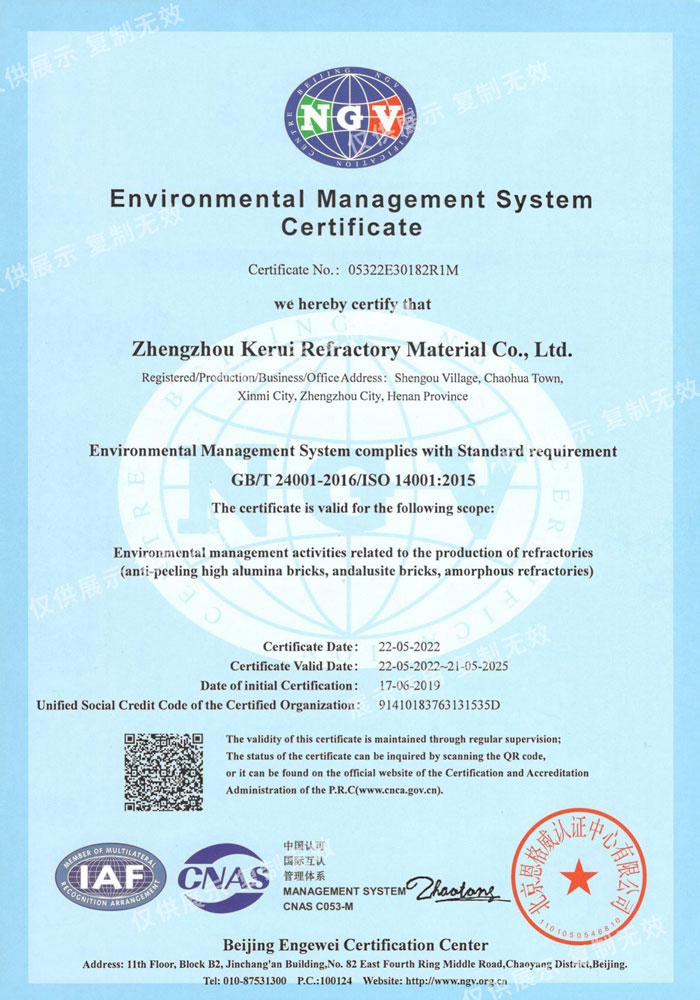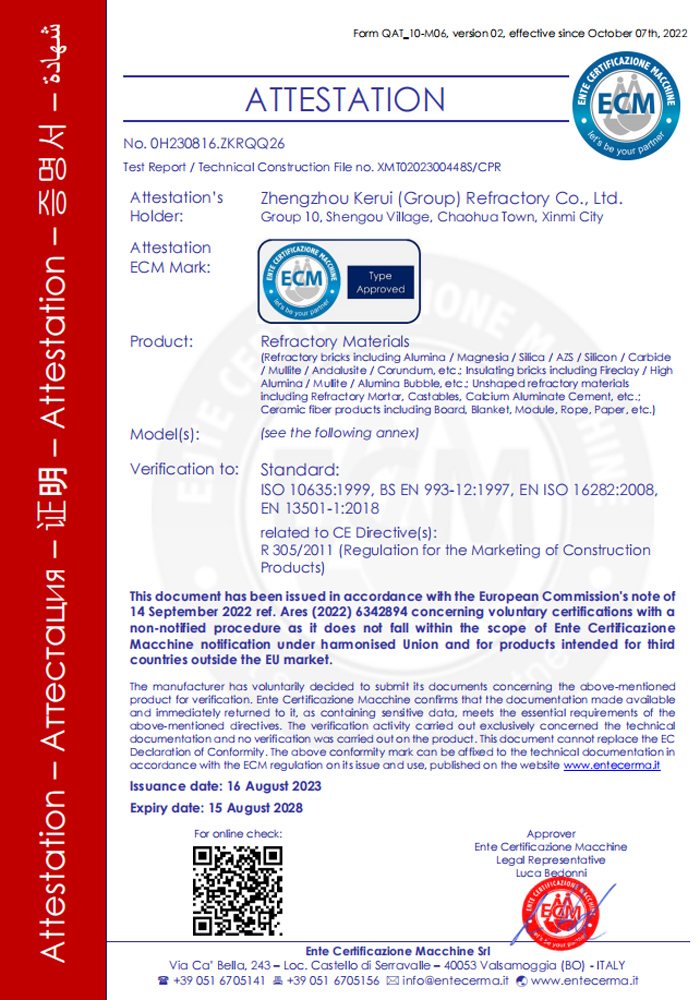 Effective Solution
High alumina insulation bricks from Kerui are designed to provide effective thermal insulation solutions for a wide range of high-temperature applications. Besides, these bricks are engineered to minimize heat loss and maintain temperature stability.
Efficient Production
Kerui Refractory employs advanced and efficient production. Correspondingly, the intelligent manufacturing systems ensure consistent quality and timely delivery of Kerui alumina insulation bricks. Thus, customers can receive the products as soon as possible.
Complete Service
Kerui Refractory offers comprehensive services to support customers, which include technical assistance, installation guidance, and after-sales support. Moreover, our goal is to provide a complete solution to meet their customers' refractory needs.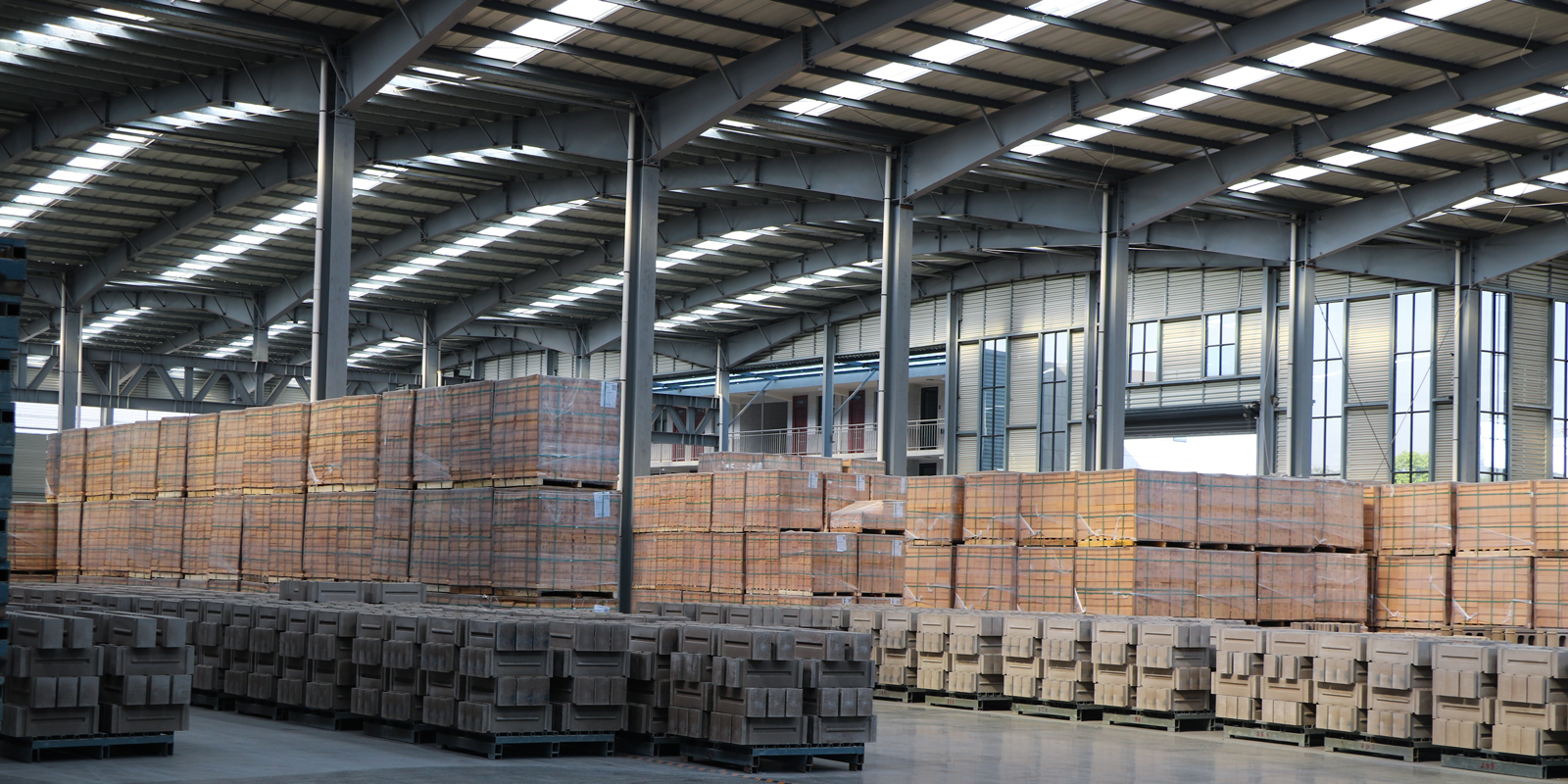 Conclusion
It's wise to choose Kerui high alumina insulation brick to improve the efficiency of your kiln. Kerui is confident in providing superior quality as well as professional service. Contact us now to start your business!