Ceramic Fiber Module
Ceramic fiber module is pressed and fixed on the basis of ceramic fiber blanket. The module has advantages of simple installation and good insulation effect. Kerui is a reliable ceramic fiber module supplier in China. If you're looking for ceramic fiber modules for sale, please keep reading.
35-52

Al2O3% (≥)

47-55

SiO2% (≥)

160-220

Bulk Density (g/cm³)

2.5-3.0

Permanent Liner Change (%)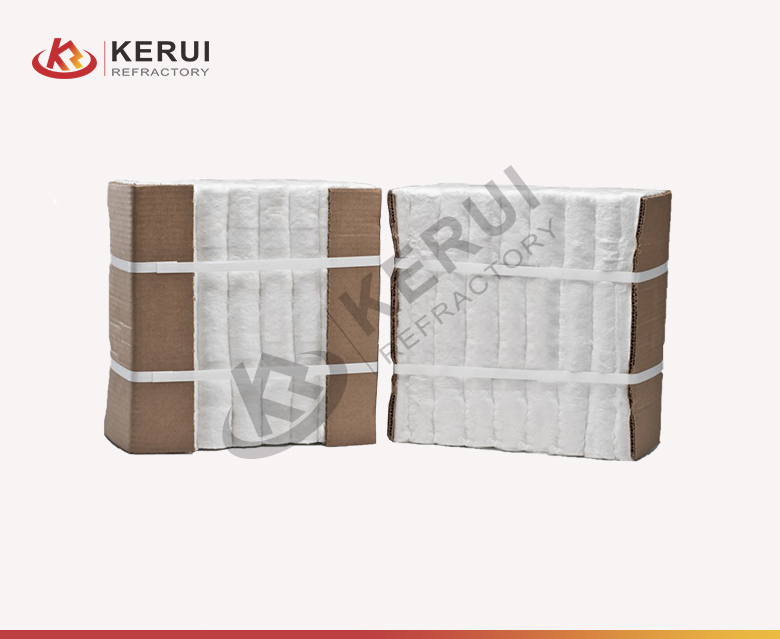 Kerui Ceramic Fiber Module for Sale
Kerui ceramic fiber module is made of ceramic fiber blankets. After folded and fixed, the product looks like a cube. This ceramic fiber module can meet temperature requirements among 1300℃-1500℃ (2372-2732℉). In most parts of high temperature kilns, this module can be installed fast and easily, which improves the efficiency greatly. More importantly, the integral ceramic fiber insulation module is installed on the kiln by self-locking nuts and bolts. During subsequent replacement or repair, the modules do not affect each other. Ceramic fiber module has advantages of good chemical corrosion and long service life.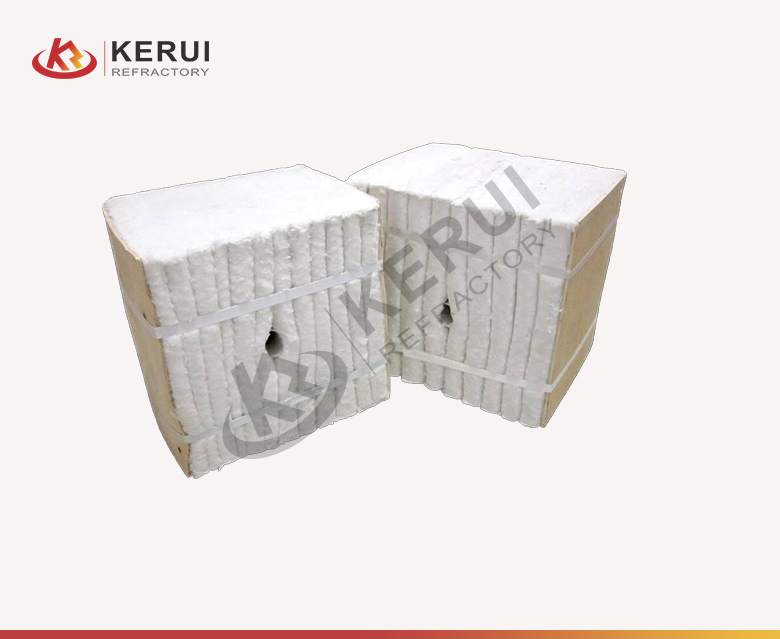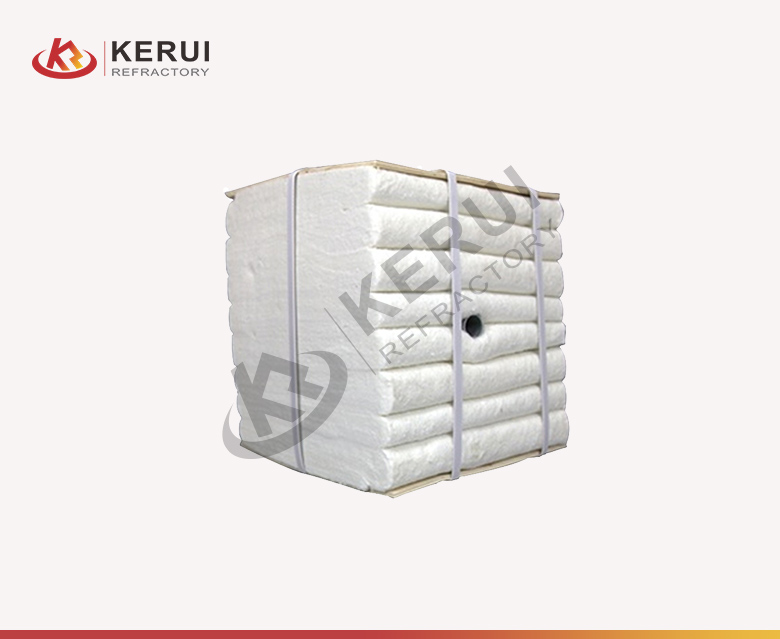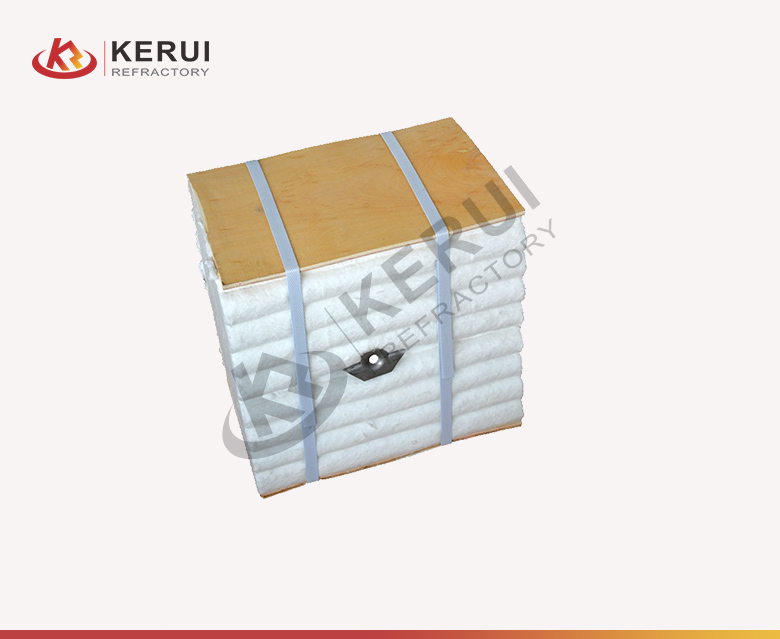 Key Parameters of Kerui Ceramic Fiber Module
Item/Grade
STD MODULE
HP MODULE
HA MODULE
HZ MODULE
Classification Temperature/℃
1260
1260
1350
1430
Chemical Composition

ω (Al

2

O

3

) ≥/%

43
44
52
35

ω (SiO

2

) ≥/%

54
55
47
49

ω (ZrO

2

) ≥/%

/
/
/
15
Color
White
White
White
White
Bulk Density (kg/m³)
160-220
160-220
160-220
160-220
Permanent Linear Change ≤/%
1000℃*24h
2.5
1100℃*24h
2.5
1200℃*24h
3.0
1350℃*24h
3.0
Thermal Conductivity Coefficient/[W/(m·K)]
400℃
0.1
0.1
0.1
0.1
600℃
0.18
0.17
0.16
0.15
800℃
0.2
0.2
0.2
0.19
1000℃
0.27
0.26
0.26
0.26
Advantages of Using Kerui Ceramic Fiber Module
| | | | | |
| --- | --- | --- | --- | --- |
| Beautiful Appearance | Multiple Choices | Light and Easy to Use | High Stability | Energy-saving |
Kerui ceramic fiber modules are designed for a non-anchored installation method, which contributes to their aesthetically pleasing appearance. At the same time, they provide a smooth and uniform surface, enhancing the visual appeal of kiln linings or other insulated areas. The clean and attractive appearance adds a professional touch to industrial settings.
There is a wide range of ceramic fiber module options to cater to diverse application needs. So customers can select modules with different dimensions, densities, and thicknesses to achieve the desired insulation performance. Meanwhile, this versatility of
ceramic insulation products
ensures that Kerui ceramic fiber modules can be tailored to specific requirements, providing optimal thermal protection.
Compared to traditional insulation materials, Kerui ceramic fiber module has the advantages of simple installation and reducing the load on kiln structures. Thus, their manageable weight makes them easier to handle during the installation process, improving efficiency and reducing labor requirements.
Kerui ceramic fiber modules exhibit excellent stability in high-temperature environments. They maintain their structural integrity even under rapid temperature fluctuations, ensuring long-lasting insulation performance. So the modules' stability minimizes the risk of cracking or damage, enhancing their durability and reliability.
The high insulating properties of Kerui ceramic fiber products contribute to energy-saving benefits. They effectively minimize heat transfer, which reduces energy consumption and optimizes thermal efficiency. By preventing heat loss, the modules as well as
insulating bricks
help maintain a stable and energy-efficient operating environment in kilns, furnaces, and other industrial equipment.
Good insulation effect
Modular design
Good flexiblility
Light weight
Good stability
Low maintenance cost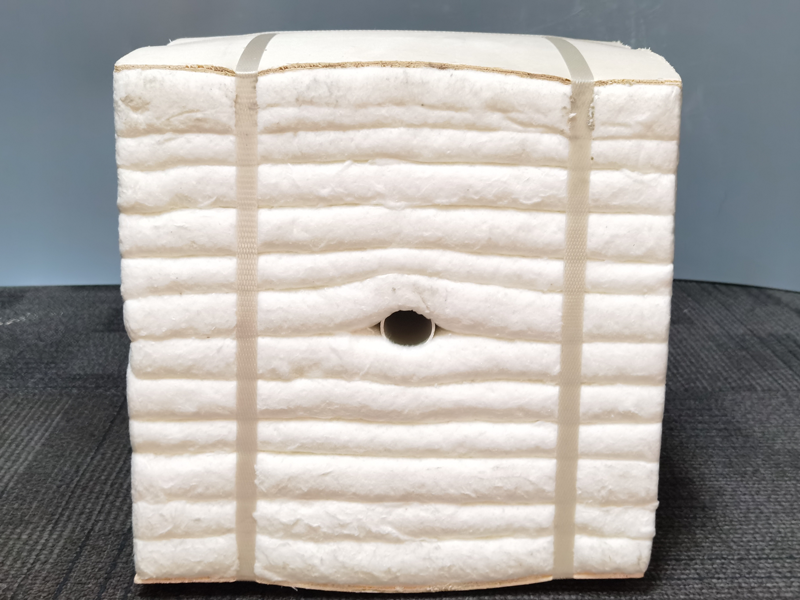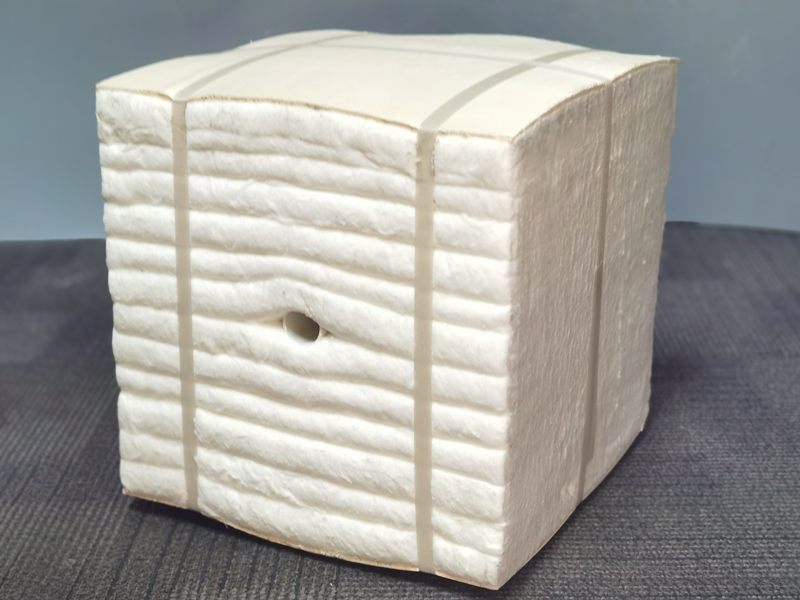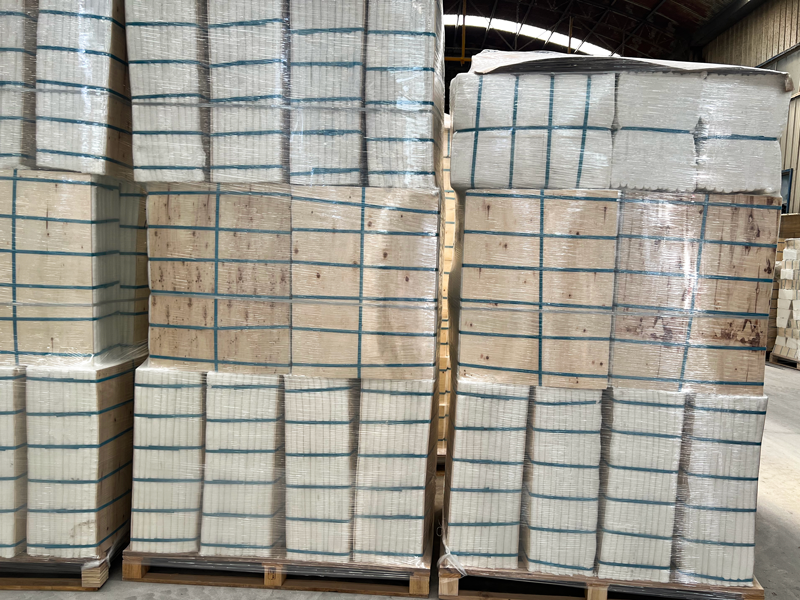 Various Applications of Kerui Ceramic Fiber Module
Petrochemical Industry
In the petrochemical industry, Kerui ceramic fiber modules are used in furnaces, heaters, and reformers to provide effective insulation, reduce heat loss, and improve energy efficiency. These modules help maintain stable operating temperatures and enhance petrochemical processes for customers.
Non-ferrous Industry
Kerui ceramic fiber modules are commonly used in the non-ferrous industry, including aluminum and copper processing plants. They are employed in applications such as melting furnaces and holding furnaces to ensure efficient thermal insulation. Thus, they can improve temperature uniformity and enhance productivity.
Ceramic Industry
The ceramic industry can apply Kerui ceramic fiber modules in kilns for firing ceramics. Because these products provide superior insulation and ensure precise temperature control. The modules contribute to consistent and uniform heat distribution while saving energy. More details on Pinterest account.
Environmental Industry
Kerui ceramic fiber modules find applications in the environmental industry, particularly in waste incineration plants and industrial boilers. Meanwhile, these products provide effective insulation in combustion chambers, flue gas ducts and thermal oxidizers. Kerui ceramic fiber modules help optimize heat retention, reduce emissions and improve overall environmental performance.
Power Industry
The power industry can use Kerui ceramic fiber modules in boilers, heat recovery steam generators and other power generation equipment. This product offers excellent thermal insulation. Correspondinglt, application of Kerui ceramic fiber modules can effectively reduce heat loss. As a result, the modules contribute to stable and efficient power generation operations.
Steel Industry
Kerui ceramic fiber modules find extensive use in the steel industry, particularly in steel-making processes such as electric arc furnaces and ladles. Moreover, these products provide reliable insulation, reduce heat loss, and enhance temperature control. Kerui excellent ceramic fibre modules contribute to improved steel quality, energy efficiency and overall productivity.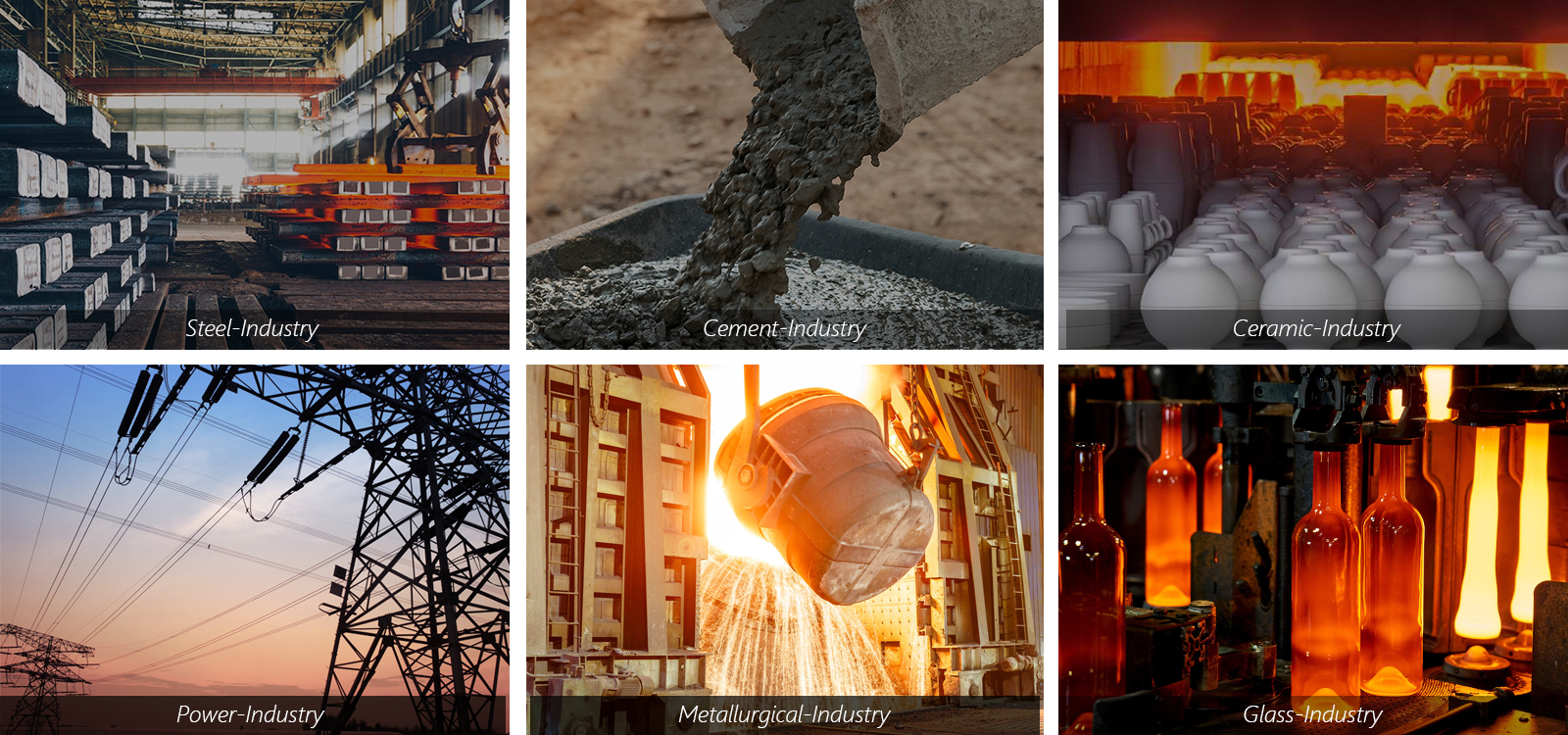 Kerui Support to Ceramic Fiber Module
Kerui Technical Support
There are more than 20 professional engineers in Kerui Refractory. They are ready to offer technical support for you. Meanwhile, the technical support you can enjoy include free consultation about options of ceramic module, installation and maintenance, quick response in the following process and so on. Kerui supports flexible technical support methods both online and on-site.
Productivity Support
As a source ceramic fiber module manufacturer, Kerui has strong production ability and realizes efficient production. Generally, there are sufficient stock of standard and common ceramic fiber blocks. If you have additional requirements, Kerui factory is able to finish the production within one week. Therefore, efficient production cycle is beneficial to promote the progress of your project.
Customized Support
With sufficient experience and professional knowledge, Kerui team supports customized ceramic fiber modules about their sizes, shapes, materials, installation methods and other issues. Meanwhile, Kerui works closely with each customer to understand initial demands and provides personalized solutions. So you can contact Kerui today to receive a quick response.
Quality Assurance
To make customers assured to buy ceramic fiber modules, Kerui products have ISO and SGS certificates. Besides, Kerui is often honored by local government for its superior quality. With advanced equipment and technology, Kerui test the quality of ceramic fiber modules thousands of times. The excellent quality of firebrick supply and ceramic fiber supply can meet your expectations.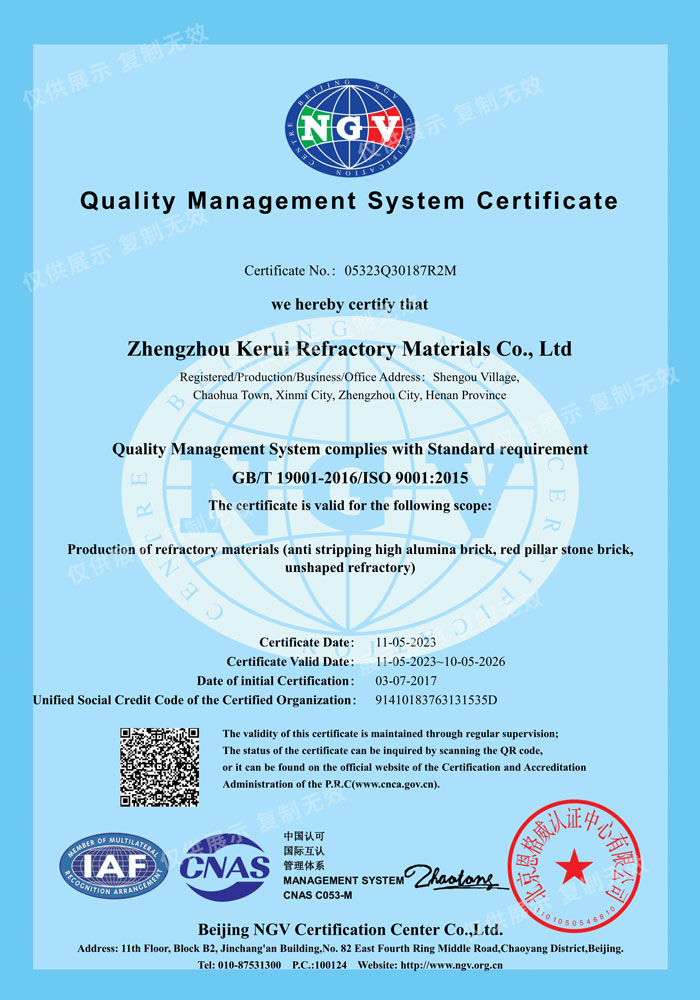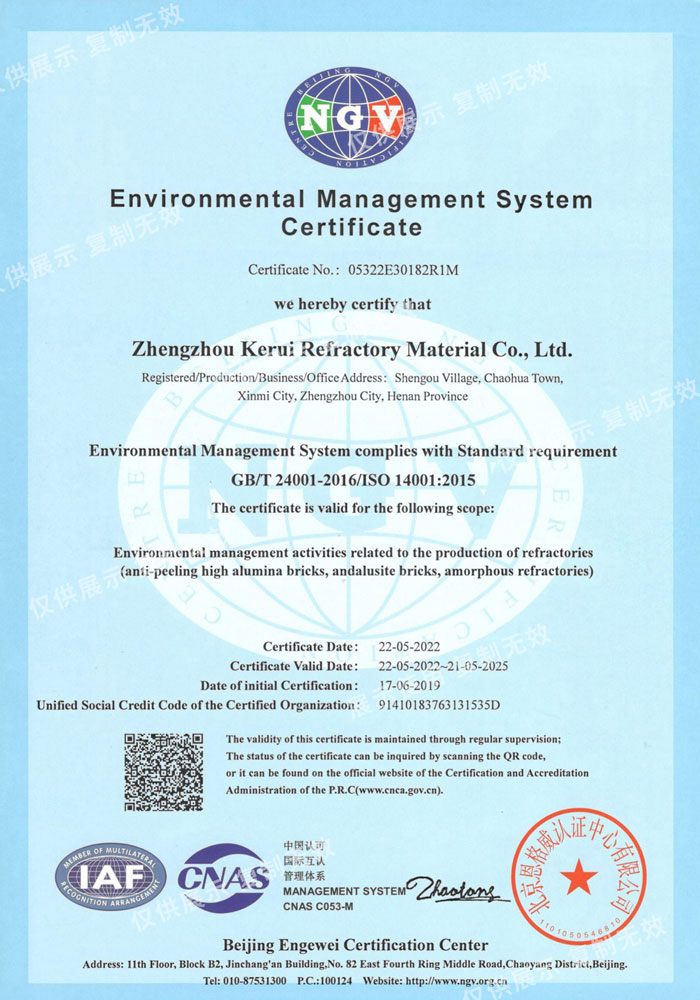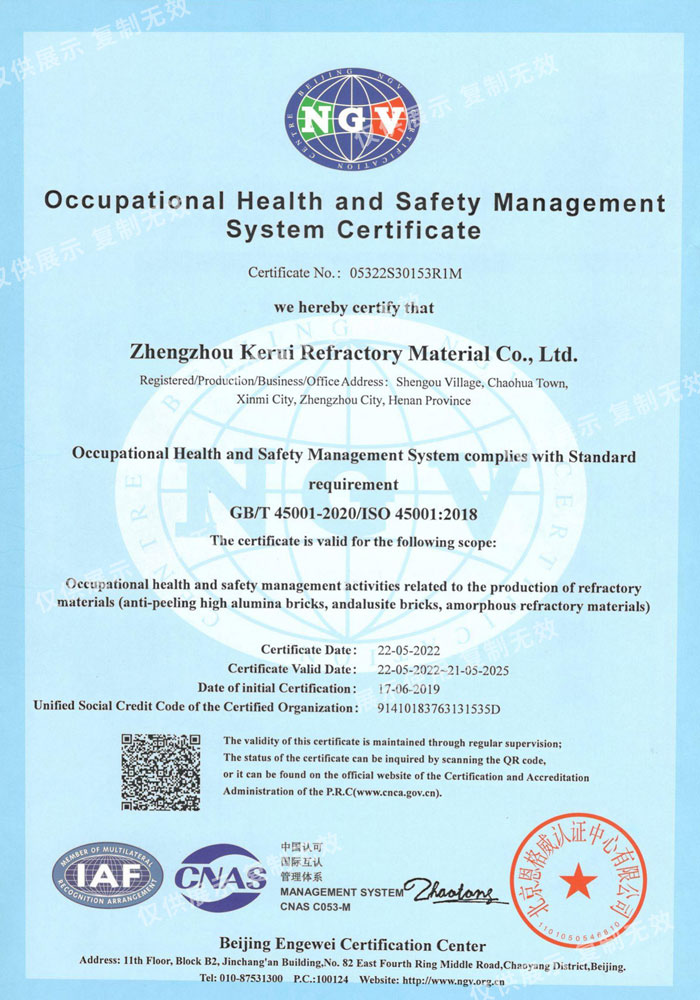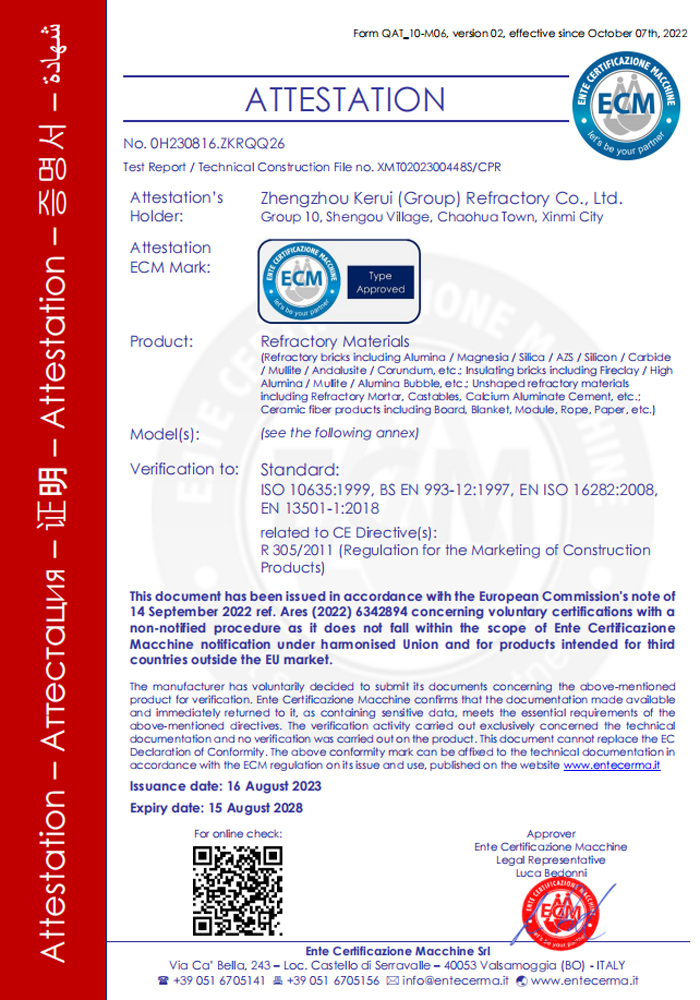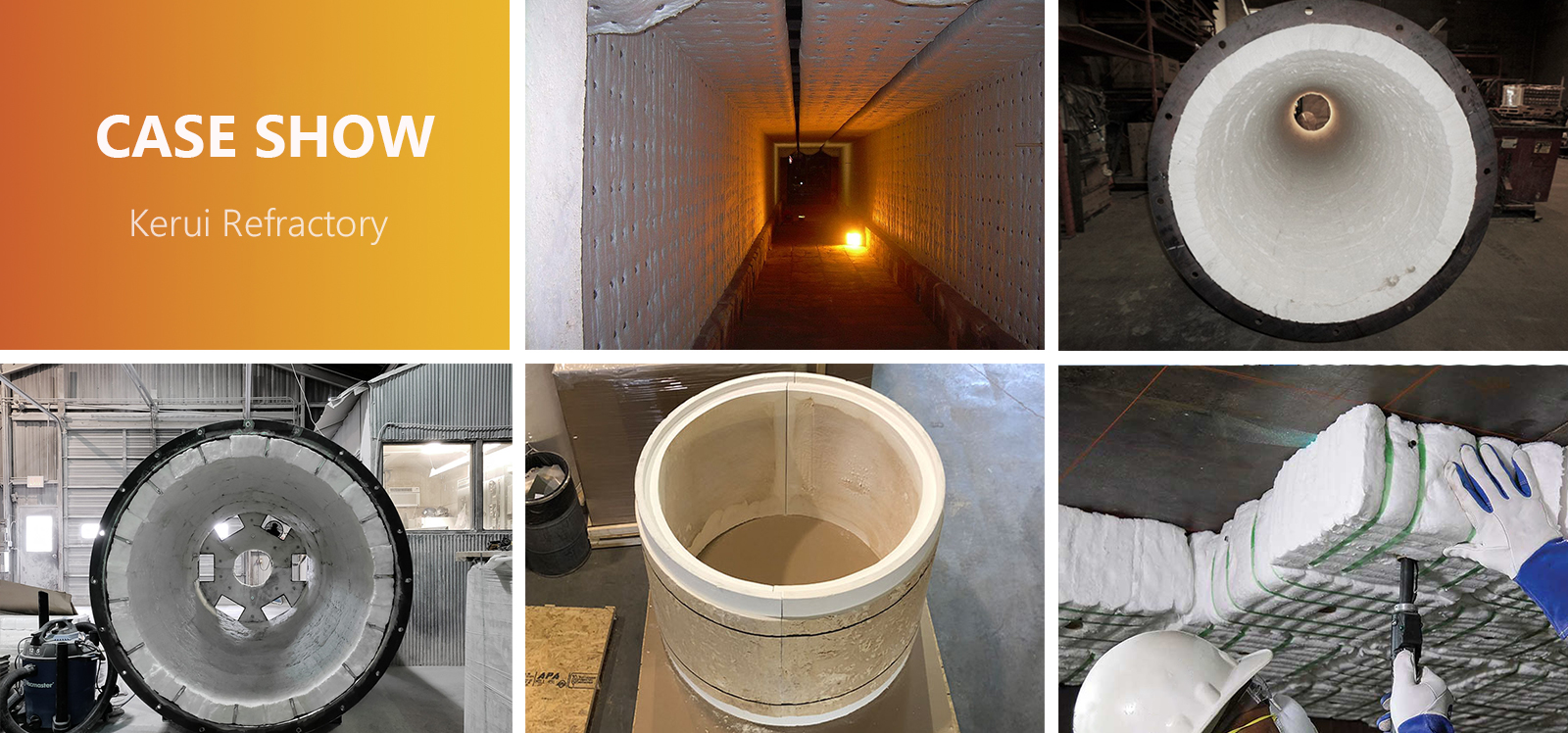 Advantages of Purchasing Ceramic Fiber Module from China Kerui
Purchasing ceramic fiber modules from China has countless advantages. As a leading ceramic fiber products supplier in China, Kerui has competitive price and strong production ability.

Competitive Price
Kerui is able to provide competitive ceramic fiber module price because we have access on cheap but superior raw materials and advanced production process. Kerui factory is located in Ximni City, Henan Province, which is the largest industry zone of refractory and insulation materials. What's more, the factory has rich mineral materials for making ceramic fiber modules. As a result, Kerui reduces production costs and provides a competitive price in the market. Please pay attention to the latest Kerui news to avoid missing huge discounts.
Fast Delivery
The annual output of Kerui is more than 150,000 tons. There are more than 200 skilled workers in the factory, so Kerui can delivery the production on time. Kerui keeps stable cooperation relation with home and abroad customers. For common and standard ceramic fiber modules, Kerui will ship it soon if it's in stock. For customized ceramic fiber modules, Kerui will finish the production within one week and deliver the products as soon as possible. Therefore, the fast and safe delivery is available to promote the construction of your kiln or furnace.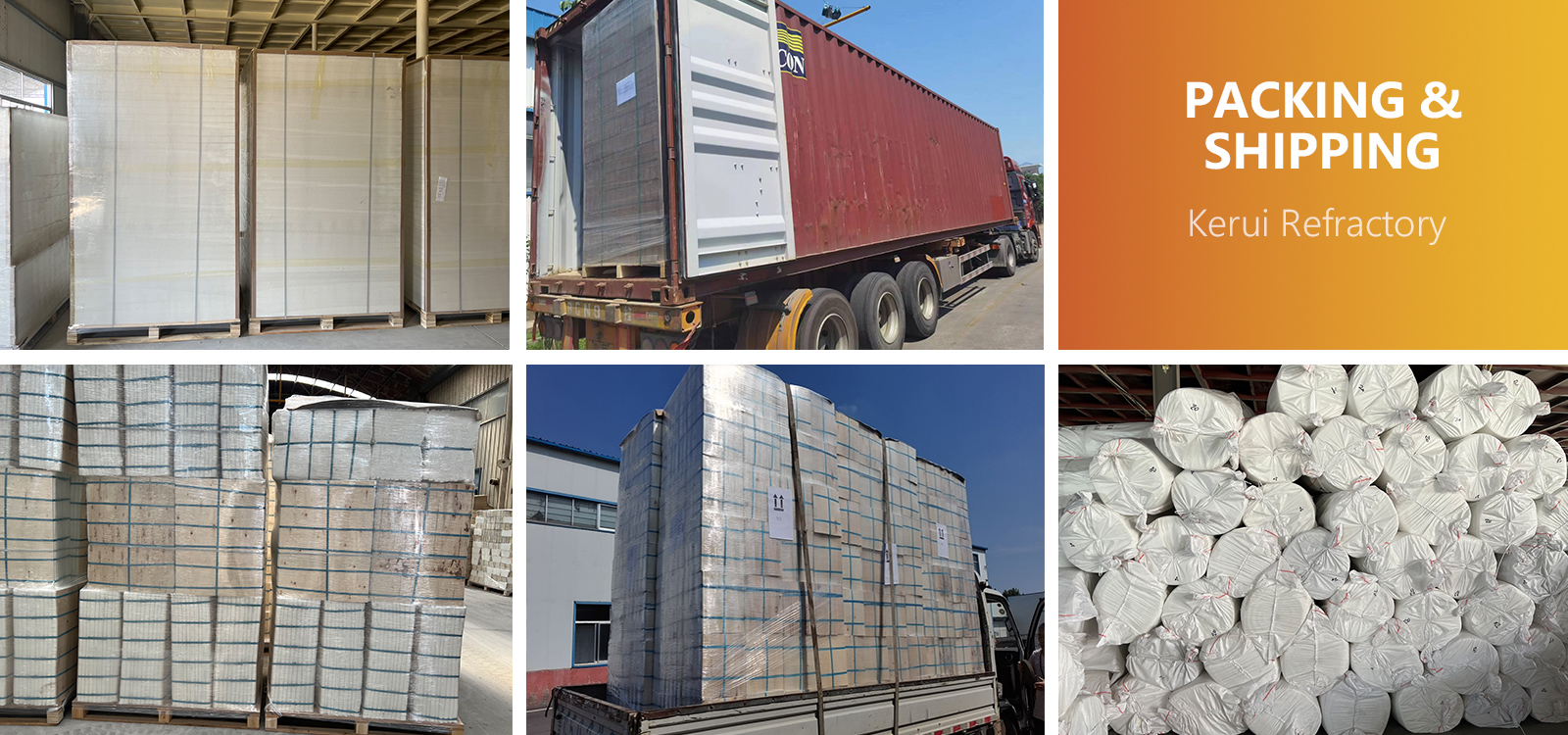 It's a wise choice to adapt ceramic fiber modules in your high temperature kilns. Meanwhile, this product has good insulation effect and many other additional benefits. If you want to contact reliable ceramic fiber manufacturer, we sincerely recommend Kerui Refractory to you. Because Kerui has strong production ability, good quality and complete service.