Alumina Bubble Brick
Alumina bubble brick is a new kind of insulation brick, which has excellent high temperature energy saving effect. This brick is made of alumina bubble and the surface has many small holes, which stands for good insulation effect. Kerui alumina bubble brick is worth to purchase.
85-99

Al2O3% (≥)

1.4-1.6

Bulk Density (g/cm³)

1600

Refractoriness Under Load (℃)

9-12

Cold Crushing Strength (MPa)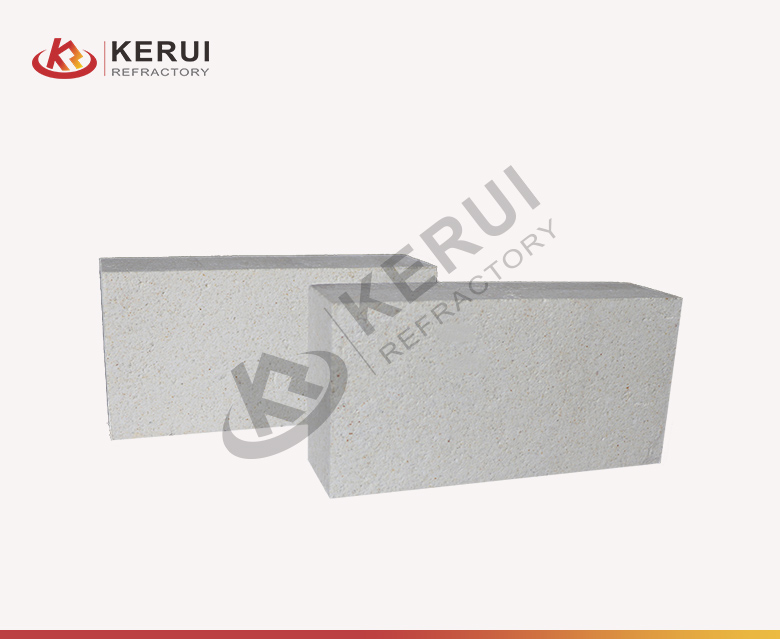 Introduction of Kerui Alumina Bubble Brick
Alumina hollow ball bricks consist of alumina hollow balls that undergo high-temperature sintering at 1680°C (3056℉). These bricks possess a low density and exhibit excellent thermal insulation properties due to the small density and low thermal conductivity of the alumina hollow balls they are made from.
Alumina bubble is made of high purity alumina powder with fine particles. The manufacturing process of alumina hollow ball involves melting the alumina powder at high temperatures to transform it into a liquid state. This liquid is then blown into small droplets using high-pressure air, which subsequently shrink and solidify at lower temperatures. Besides, it results in the formation of hollow alumina spheres. Meanwhile, alumina bubbles are ideal thermal insulation filling materials for high-temperature kilns and high-quality aggregates for castable refractory.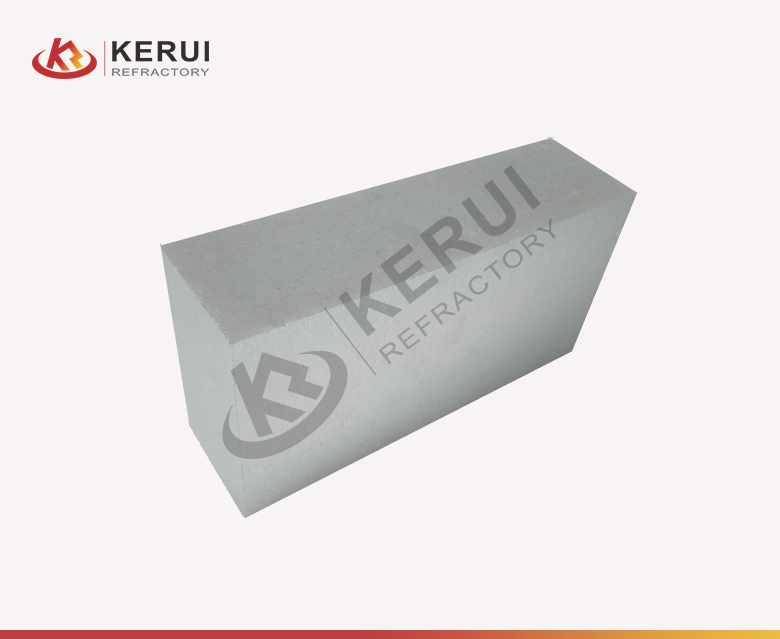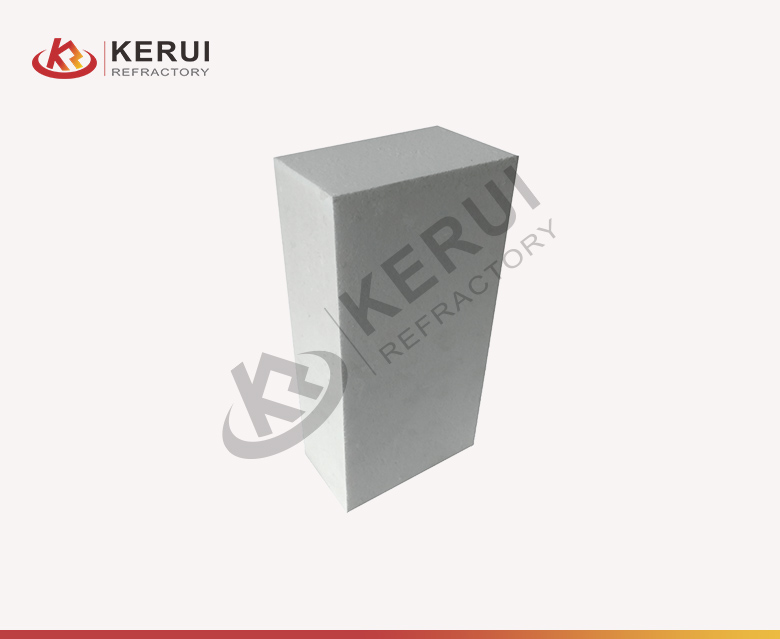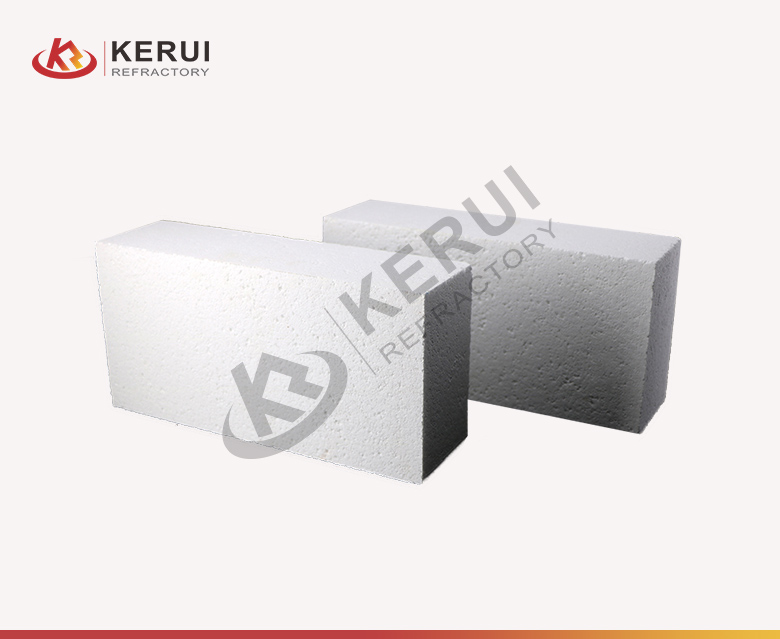 Technical Data of Kerui Alumina Bubble Brick
Item/Grade
LQZ-99-1.4
LQZ-99-1.6
LQZ-99-1.8
LQZ-95-1.4
LQZ-95-1.6
LQZ-95-1.8
LQZ-90-1.4
LQZ-90-1.6
LQZ-90-1.8

ω (Al

2

O

3

) ≥/%

99
95
90

ω (SiO

2

) ≤/%

0.3
/
/

ω (Fe

2

O

3

) ≤/%

0.2
0.2
0.2
Bulk Density (g/cm³)
1.3-1.5
1.5-1.7
1.7-1.9
1.3~1.5
1.5-1.7
1.7-1.9
1.3-1.5
1.5-1.7
1.7-1.9
Cold Crushing Strength ≥/MPa
6
10
12
8
12
16
10
14
18
Thermal Conductivity Coefficient (1000℃)/[W/(m·K)]
0.9
1.1
1.2
0.9
1.1
1.2
0.9
1.1
1.2
Permanent Linear Change (1600℃*3h)/%
-0.3~+0.3
-0.3~+0.3
-0.3~+0.3
Improvements of Kerui Alumina Bubble Brick
| | | | |
| --- | --- | --- | --- |
| Higher Service Temperature | Better Insulation Effect | More Reasonable Structure | More Convenient to Use |
With new and advanced raw materials, alumina bubble brick can withstand even higher service temperatures. Besides, Kerui adopts Al2O3 with high purity, which also results in high refractoriness. Through advanced manufacturing techniques and strict quality control, Kerui's alumina bubble brick now offers improved thermal stability. Therefore, this enables it to maintain integrity in extreme heat environments.
Kerui is able to enhance the thermal insulation performance of its bubbled alumina refractories. As we can know from the name, its surface has many tiny holes. Correspondingly, its unique composition and structure contribute to reduced heat transfer, which results in improved energy efficiency and heat preservation. Meanwhile, Enhancement of this
brick as an insulator
allows for better temperature control and reduced heat loss in various industrial applications.
Bulk density of Kerui bubble alumina brick is only 1.1-1.5g/m³. Alumina hollow ball bricks can effectively reduce the weight of kilns. Specifically, when compared to other insulation bricks, the use of alumina hollow ball bricks has resulted in a weight reduction of 1-2 tons. Therefore, this feature not only facilitates easier handling and installation but also offers potential cost savings.
Kerui has focused on making alumina bubble brick more user-friendly and convenient to handle. The bricks are designed to have consistent dimensions and shapes. Moreover, this allows easier installation and replacement. Additionally, Kerui provides comprehensive technical support and guidance to ensure proper usage and maximize the benefits of the product.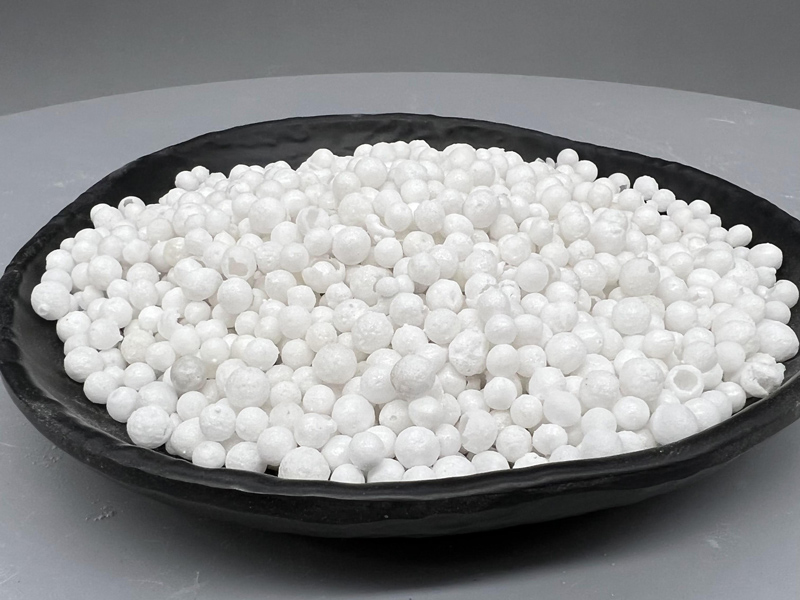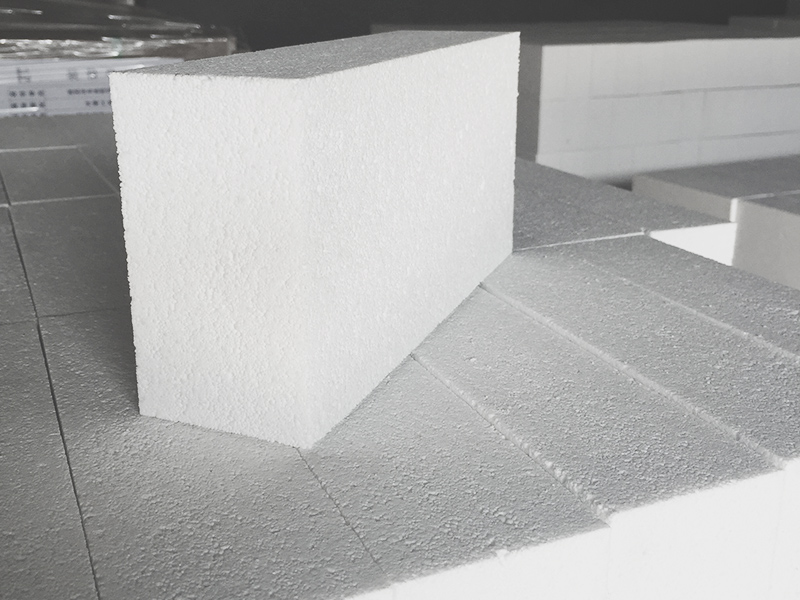 Advanced Manufacturing Process of Alumina Bubble Brick
Step1
Preparation of Raw Materials
The inspection of raw materials is strict in Kerui. Only qualified raw materials can be into batching system. We use refractory alumina with high purity, binders and other additives in the production of alumina bubble brick. Besides, it fully automatic batching system control accurate weight and ratio of materials and then send them to mixing system. The mixing process needs about 20 minutes to perform uniform brick pulp.
Step2
Molding Process
The fine brick pulp will be transformed to molding workshop. Moreover, there are more than 20 sets of high-tonnage presses working simultaneously to press the specified shape efficiently and accurately. At this process, Kerui engineers will individually make molds for customers with special needs and efficiently complete the production of customized alumina hollow ball bricks.
Step3
Drying and Sintering Process
Formed bricks need to enter the drying system to evaporate excess water to avoid cracking in the subsequent high-temperature sintering process. Additionally, Kerui has 2 high temperature tunnel kilns, which can heat the bricks at high efficiency. During the sintering process, these bricks form a solid and durable structure. Besides, Kerui owns 2*168m tunnel kilns which forms uniform color and property.
Step4
Cutting and Grinding Process
There are many small bubbles on the surface of the dried alumina hollow ball brick. In order to present a smooth and clean surface, Kerui will carry out a careful cutting and polishing process for this soft fire brick. Then the processed bricks will go through a second spot check by the quality inspection department. Kerui will send the bricks without problems after inspection to the customer's location.
Step5
Package and Delivery Process
After quality inspection, excellent alumina hollow ball bricks will be packaged according to customer requirements and delivered in accordance with the contract. Besides, Kerui supports the customization of brick printing, shipping marks and other items. Meanwhile, Kerui Refractory cooperates with internationally renowned logistics companies to ensure timely delivery of your bubble alumina bricks.
Usage of Kerui Alumina Bubble Brick
Kerui alumina bubble brick finds versatile applications in various industries due to its excellent thermal insulation and chemical resistance properties. Here are some common applications in different industries:
1. Ceramic Industry
The ceramic industry usually uses Kerui alumina bubble brick as kiln linings and insulation materials in the ceramic industry. Besides, it helps to maintain stable and high-temperature conditions in kilns, which improves energy efficiency and ensures optimal firing processes. Correspondingly, this brick is effective to save energy and reduce cost.
2. Petrochemical Industry
Petrochemical industry always uses bubble alumina brick in the construction of various petrochemical equipment, such as cracking furnaces, reforming furnaces and ethylene cracking furnaces. Besides, this brick provides excellent insulation and thermal stability, which enhances the performance and efficiency of these high-temperature processes.
3. Environmental Industry
Kerui alumina bubble fire rated bricks are utilized in waste incinerators, biomass power plants and other high-temperature environmental facilities. Correspondingly, the superior thermal insulation and chemical corrosion properties help to maintain safe, efficient and clean incineration. Additionally, Kerui provides complete solution.
4. Power Industry
The power industry employ alumina bubble brick in the construction of boilers, furnaces and insulation linings in power plants. Moreover, it offers excellent thermal insulation and resistance to thermal shock. Therefore it ensures efficient heat transfer and reducing energy consumption. Now there arr rich successful cases about this brick.
5. Non-ferrous Industry
The non-ferrous industry can use bubble alumina refractory in non-ferrous metal smelting processes such as aluminum, copper and zinc production. Additionally, it provides thermal insulation in furnaces and helps to maintain stable and controlled temperatures for efficient metal processing. Correspondingly, the service life of your kiln is longer.
6. Glass Industry
Kerui alumina bubble brick is utilized in glass furnaces and kilns to provide effective insulation and chemical corrosion. Moreover, it helps to maintain high temperatures required for glass melting and shaping processes and ensures optimal production efficiency. Nowadays, this brick is the first choice of customers in glass industry.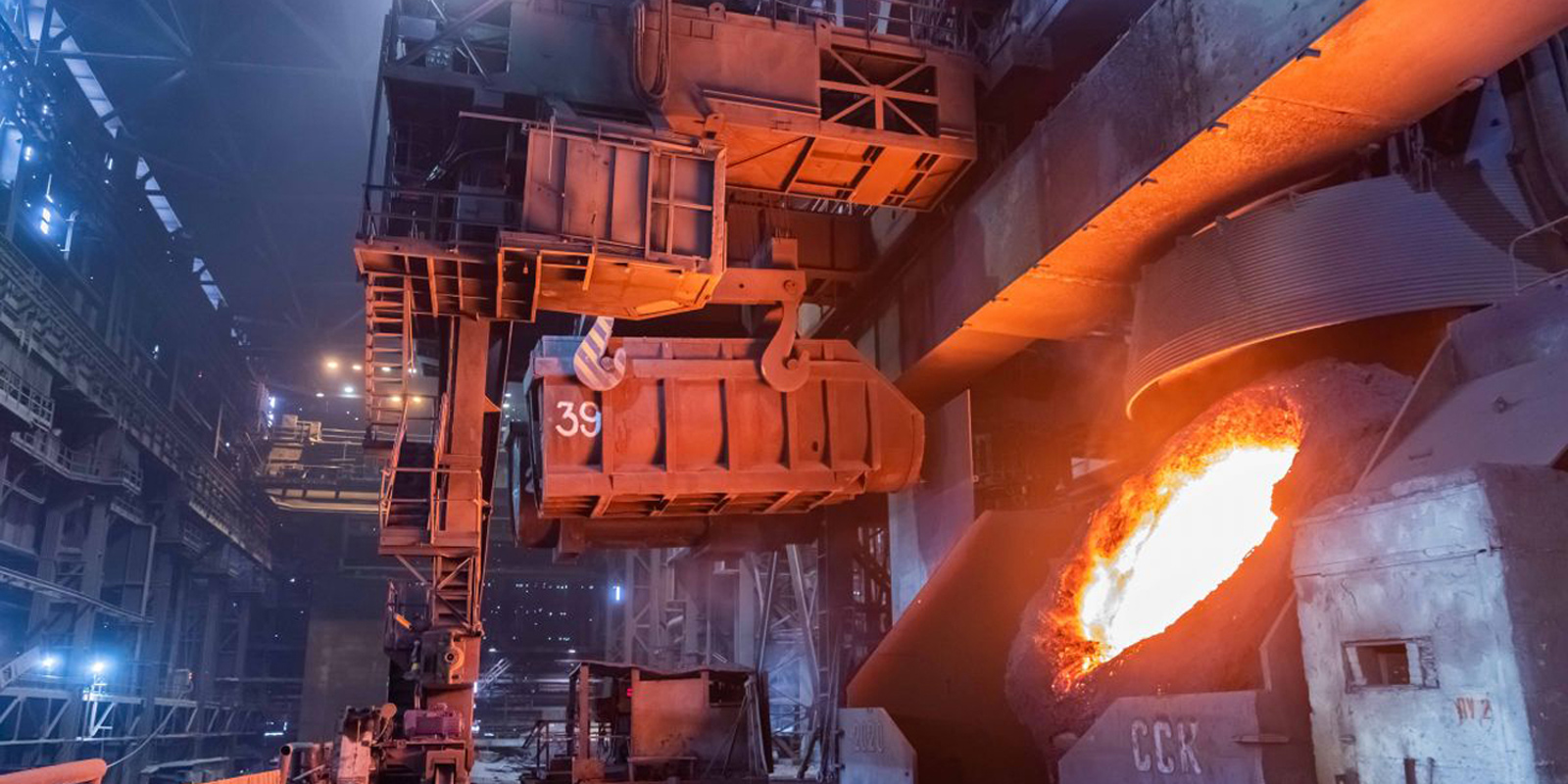 Kerui Refractory – Original Alumina Bubble Brick Manufacturer in China
Kerui Modern Factory
There is a modern factory with advanced equipment and production systems in Kerui. The fully automatic batching system controls the accurate ratio and properties of alumina bubble bricks. 2 intelligent tunnel kilns realize efficient production and stable supply of insulation brick, refractory brick, monolithic refractory cement, ceramic fiber products and so on.
Technical Support
Kerui provides professional technical support for your projects. Therefore, at the consultation stage, Kerui engineers are responsible to issue the most suitable insulation brick plans. At the after-sales stage, you can enjoy specialized guidance on the masonry and maintenance of high-temperature kilns. Please contact us now for more details.
Customized Service
In order to maximize the effectiveness of alumina hollow ball bricks, Kerui supports customized production. According to the needs of customers, you can customize the chemical composition, size, shape, brick printing, and shipping marks of each brick. Kerui international business managers and engineers will provide the most suitable solutions.
Certificates
With a commitment to high-quality alumina bubble bricks and services that meet international standards, Kerui bricks are certificated by ISO, SGS, CE and other authorities in refractory industry. In addition, Kerui obtained more than 20 utility model patents and one patent for invention and many industry-related honors.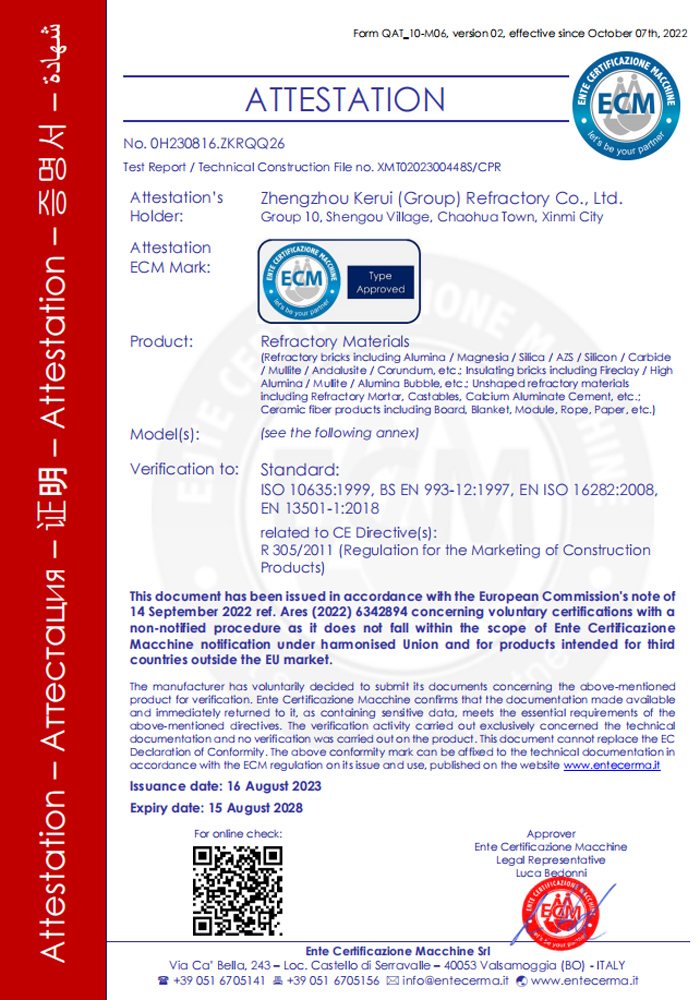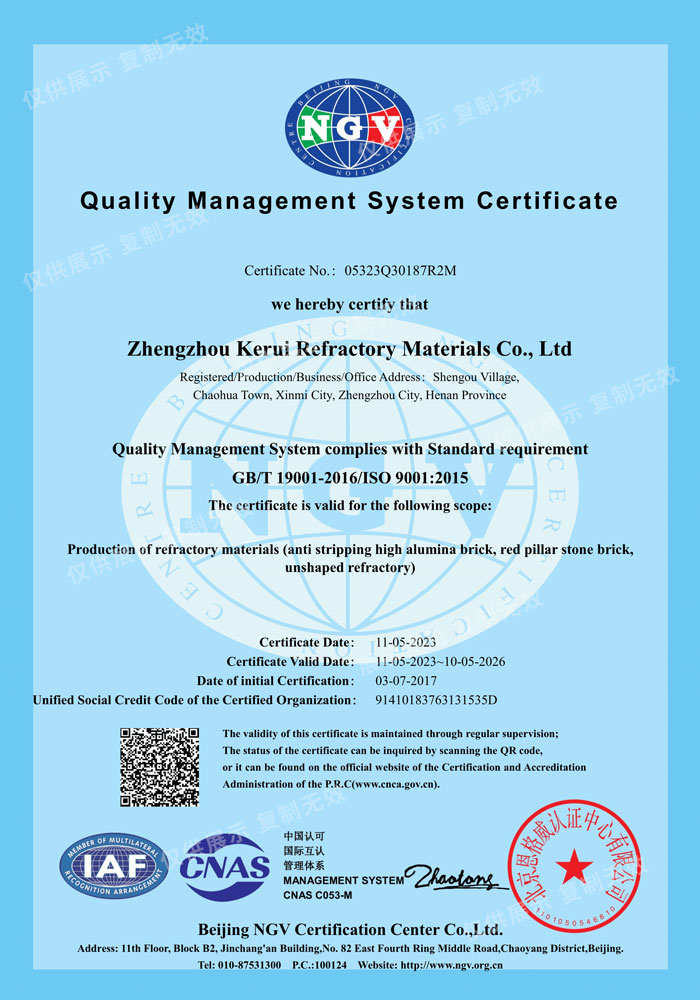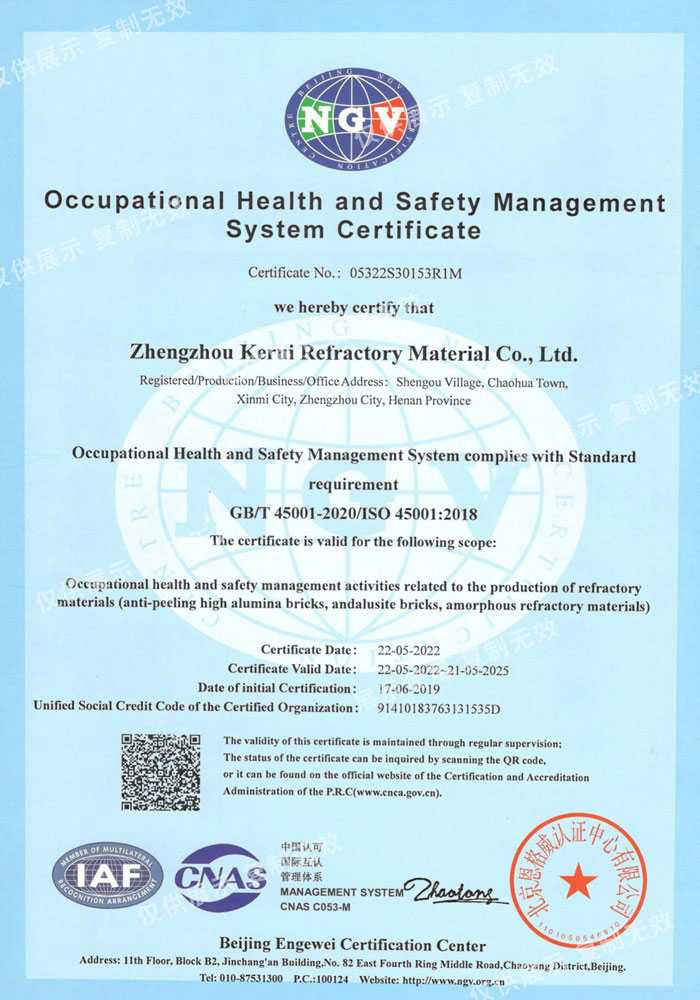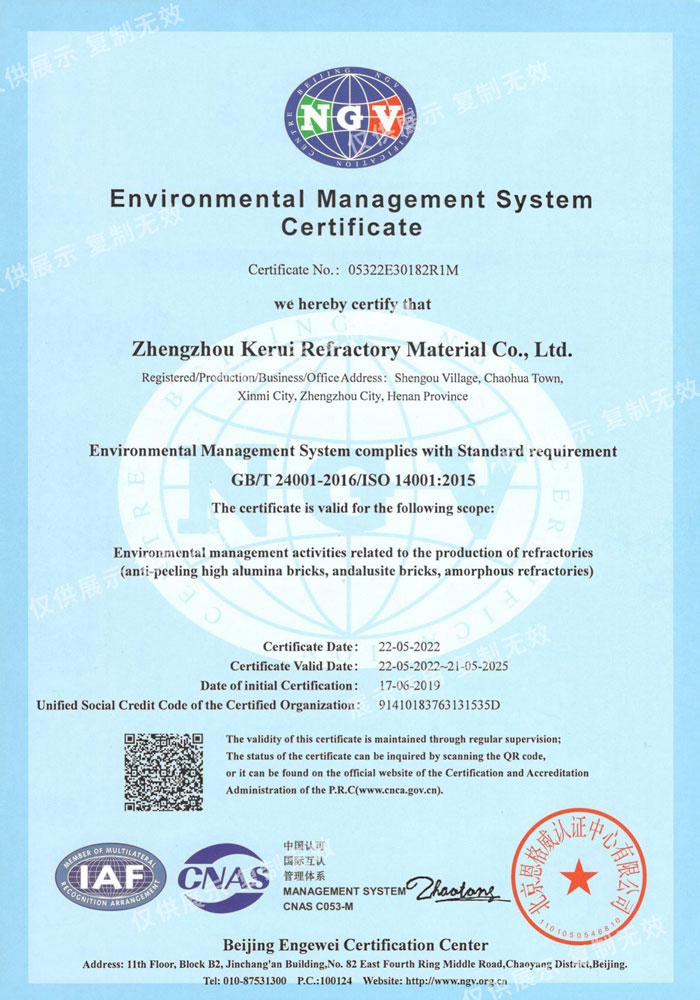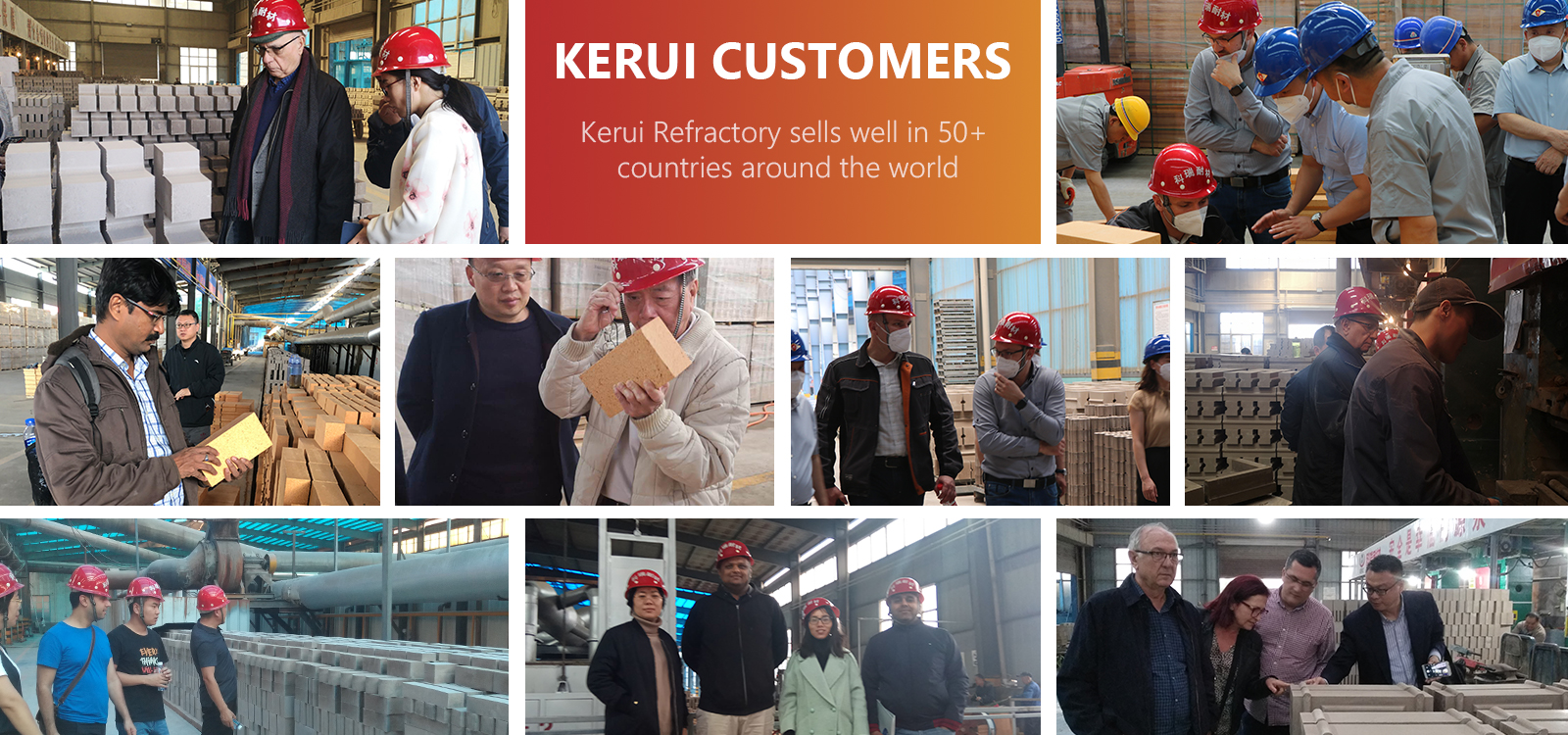 In conclusion, Kerui innovative alumina bubble bricks have good insulation effect and many additional benefits. As technology continues to advance, applying this brick in high temperature kilns is becoming a trend. Contact Kerui now to get suitable bricks!