The monolithic refractory products is in a dry and powder form. It has extensive application in most high temperature applications because of the convenient use as well as excellent properties. To realize the seamless of construction, Kerui offers a wide range of options and professional guidance.
REFRACTORY CEMENT
As a kind of main aggregate, refractory cement is crucial in high temperature applications. The Al2O3 content of Kerui is about 50-81%, which brings excellent refractoriness and other performances. There are CA50, CA70 and CA80 cement for sale. The main difference is chemical composition.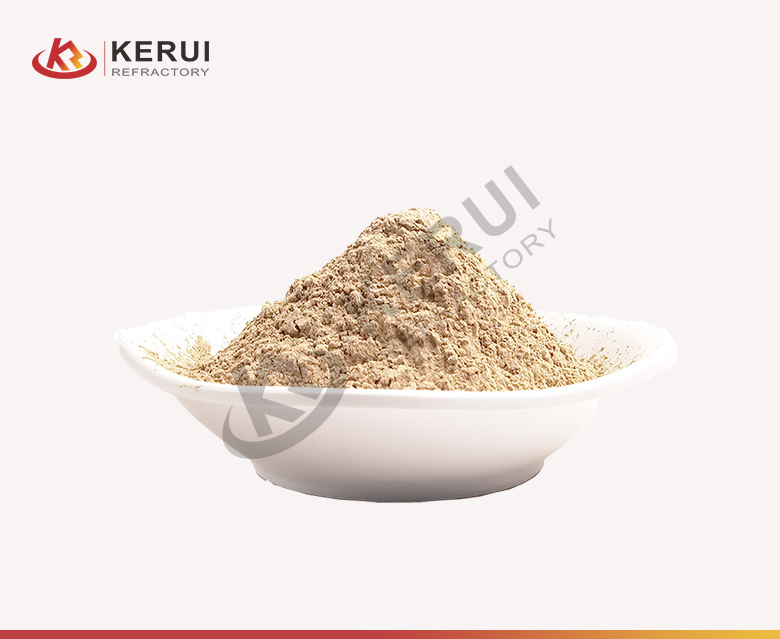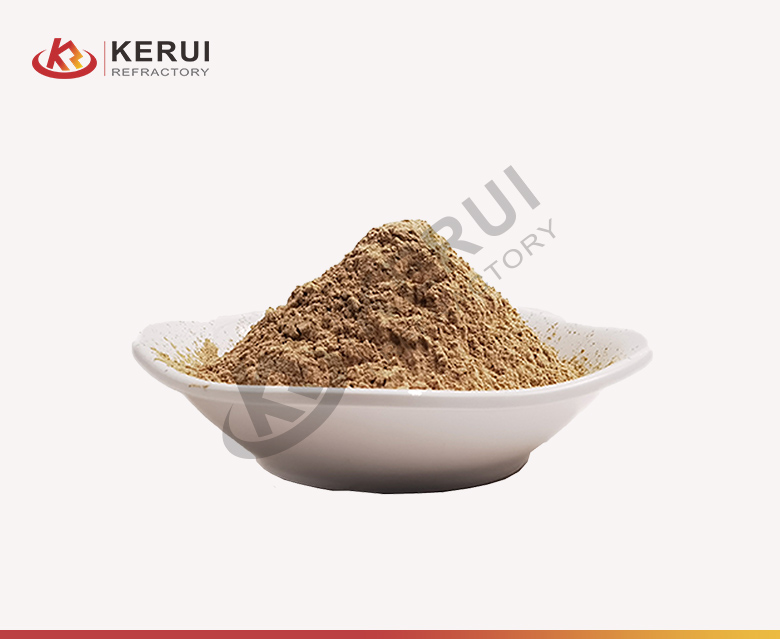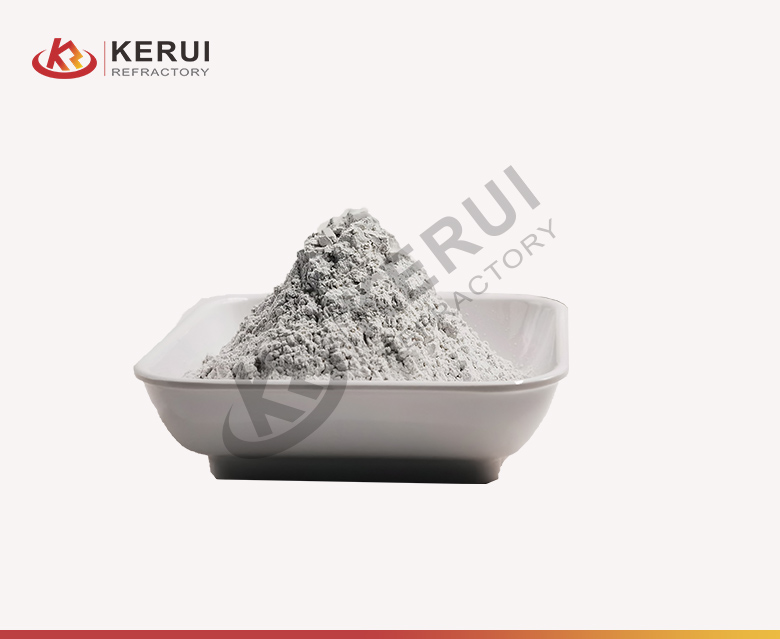 REFRACTORY CASTABLE
Refractory castable is easy to use with proper water. It's suitable to pour, tamp, or vibrate into place to form a refractory shape or structure without the need for firing or baking. The bulk density is about 0.8-3.2 g/cm³, which can ensure safe and efficient production of your business.

RAMMING MASS
Kerui refractory ramming mass is a granular or powdered refractory material that is dry mixed with a bonding agent and then rammed into place within a furnace lining using a ramming tool. The Al2O3 content is about 30-90%. Now use the ramming mass to create a dense and thermally stable lining for your kiln.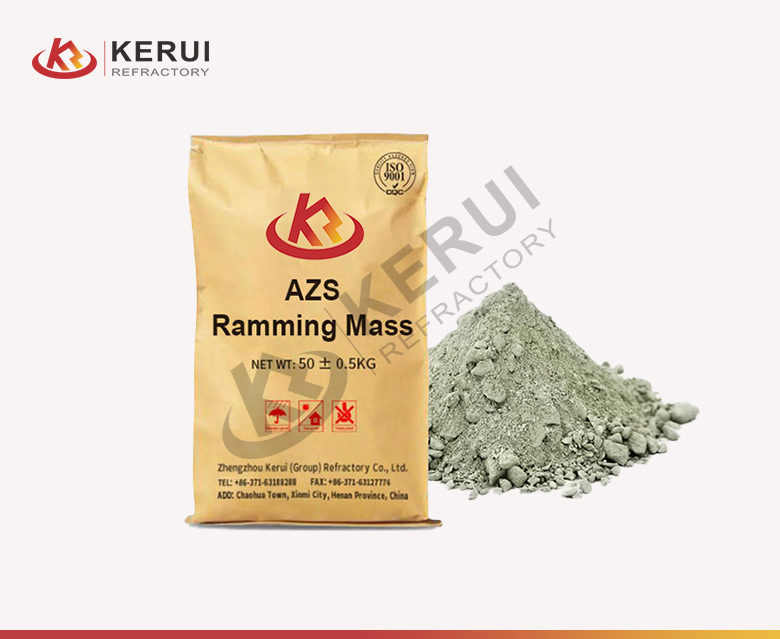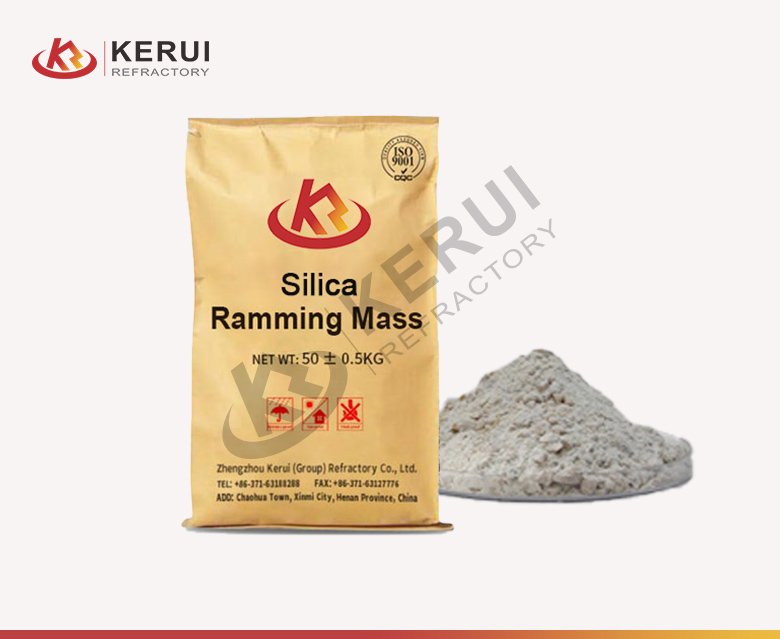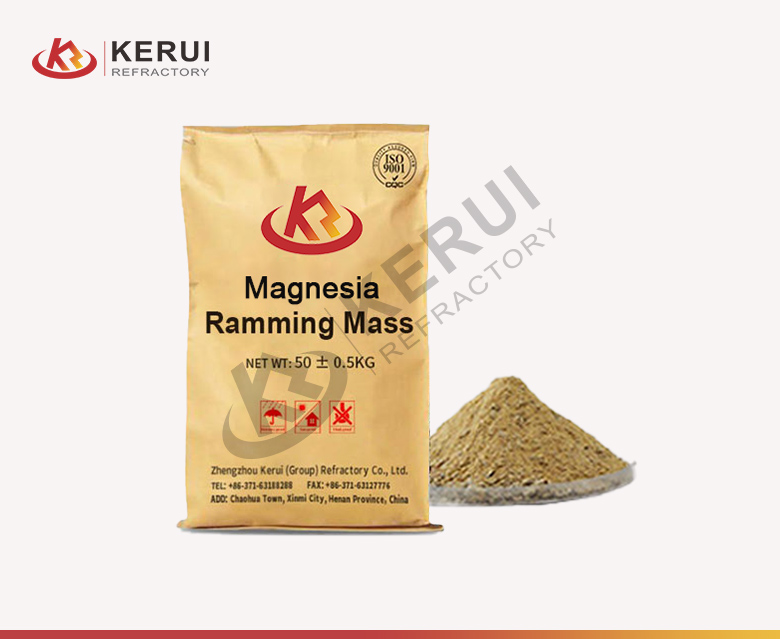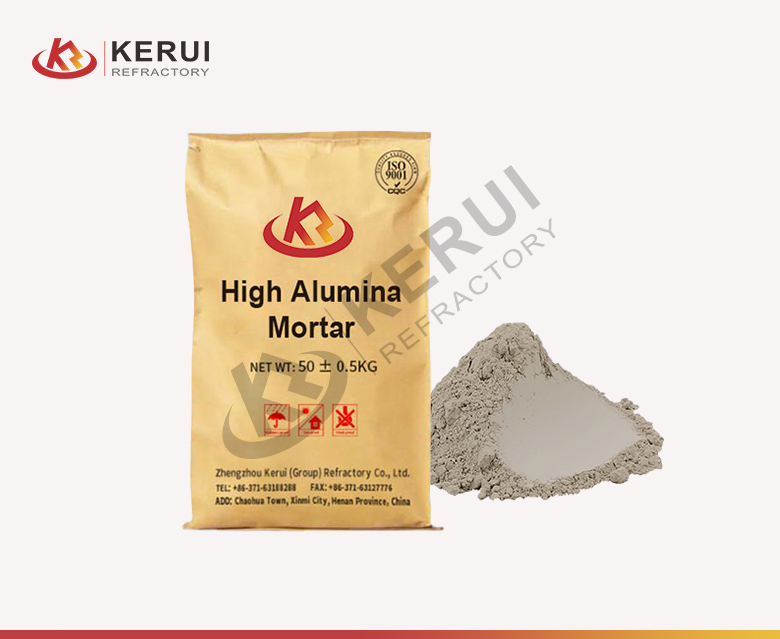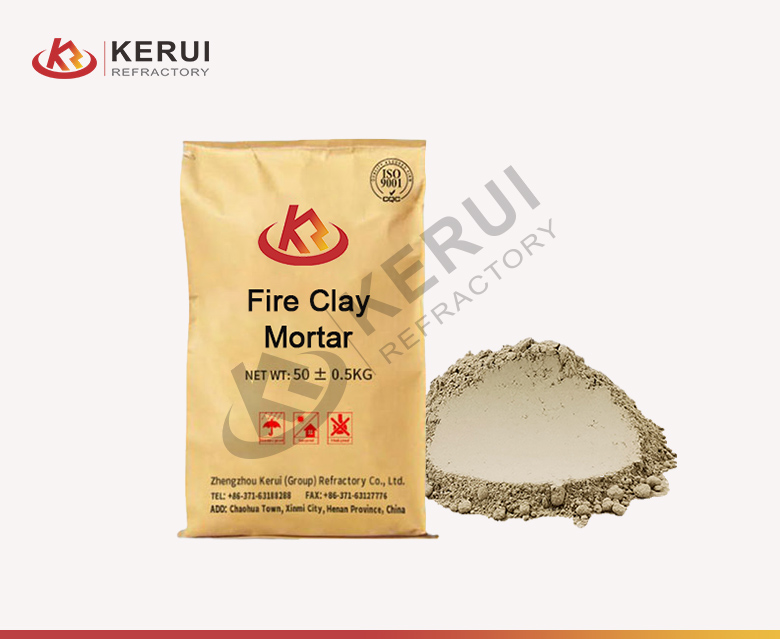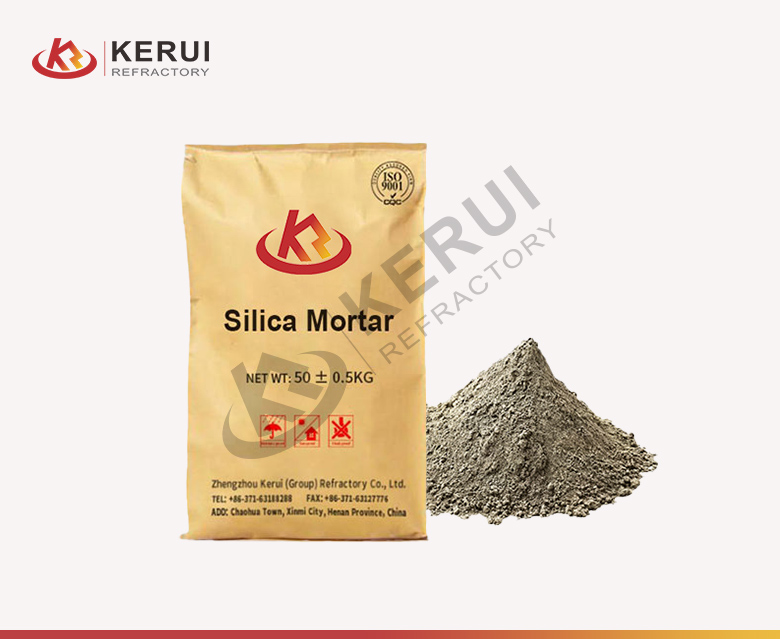 Applications of Kerui Monolithic Refractory Products
Ferrous industry: with special design, Kerui monolithic refractory products has extensive uses in blast furnaces, hot blast stoves, iron ladles, torpedo ladles and other key parts of steel and iron making industry.
Non-ferrous industry: Kerui monolithic refractory products are indispensable in crucial equipment like rotary kilns for calcination, converters, anode furnaces, and tundishes in aluminum smelters and copper refineries. Moreover, the excellent chemical resistance makes safe operation of operation of non-ferrous metal processing facilities.
Industrial Furnaces: Kerui monolithic refractory products are tailored for different parts of industrial furnaces, ensuring optimal performance in critical applications. In glass furnaces, these products are used in the crown, sidewalls, bottom and other parts. Besides, you may need this product in glass furnace, cement kiln, lime kiln and many other industrial furnaces and kilns.
Power station and other industries: Kerui monolithic refractory products play a vital role in power stations and various other industries. They are used in boilers, incinerators, gasifiers and fluidized bed reactors within power plants. Additionally, it has wide uses in diverse industries such as petrochemical, ceramics, environmentally friendly industries and so on.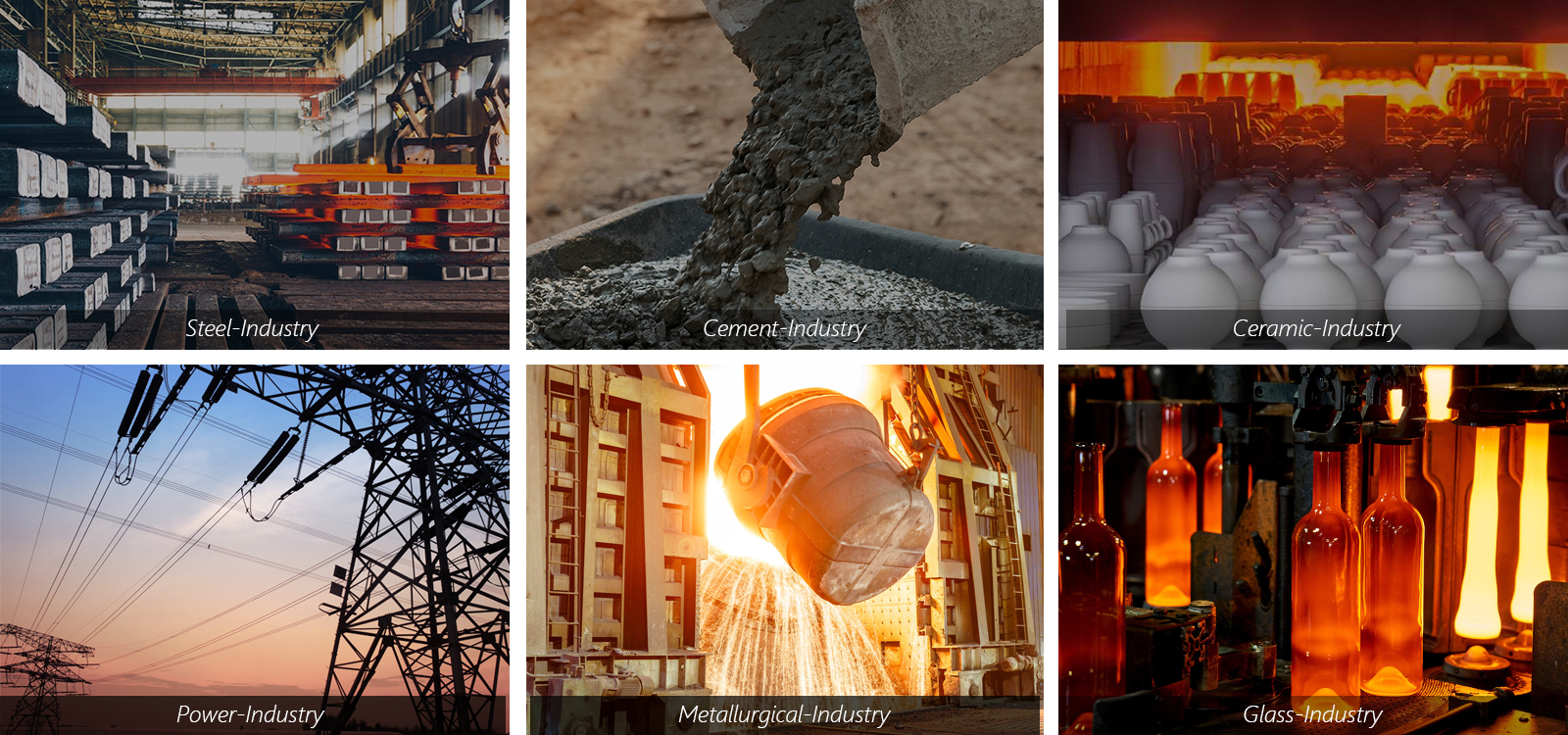 KERUI Support for Monolithic Refractory Products
Production Support

The annual output of Kerui unshaped refractory materials is more than 50,000 tons! There are highly automated batching system and mixing system to realize efficient production. Besides, Kerui owns a large storage area. It's available to require refractory cement or refractory castable in stock, which can promote your business greatly.

Delivery Support

Just as we mentioned above, the large stock of monolithic refractory products makes fast delivery available. Moreover, Kerui Refractory is able to delivery the customized refractory products in 7 working days. There is a responsible delivery team as well as international famous logistic company to ensure the safe and fast delivery of your monolithic products.

Technical Support

With more than 20 professional engineers in Kerui, you can enjoy technical guidance from the selection of monolithic products to the final construction and the following maintenance. They have rich project experience in more than 50 kinds of industrial high temperature kilns. To facilitate your business, Kerui Refractory offers both online guidance and on-site support.

Customization Support

As an original refractory products manufacturers in China, Kerui Refractory has a strong design and customization ability. Customers can send detailed requirement such as chemical composition, size, package terms and many other aspects. Kerui offers turnkey service which saves your time and effort.
Kerui Cases
Due to excellent quality of refractory products as well as professional service, Kerui has been the first choice of worldwide customers. Customers can enjoy professional assistant throughout each step of you business. Now Kerui customers cover more than 5 continents and 30 countries in the world, including Sri Lanka, Pakistan, Vietnam, Indonesia, South Korea, Iran, Syria, Turkey, Russia, Kazakhstan, Uzbekistan, Italy, United Kingdom, Germany, Seychelles, Egypt, Morocco, Canada, United States, Madagascar, Australia…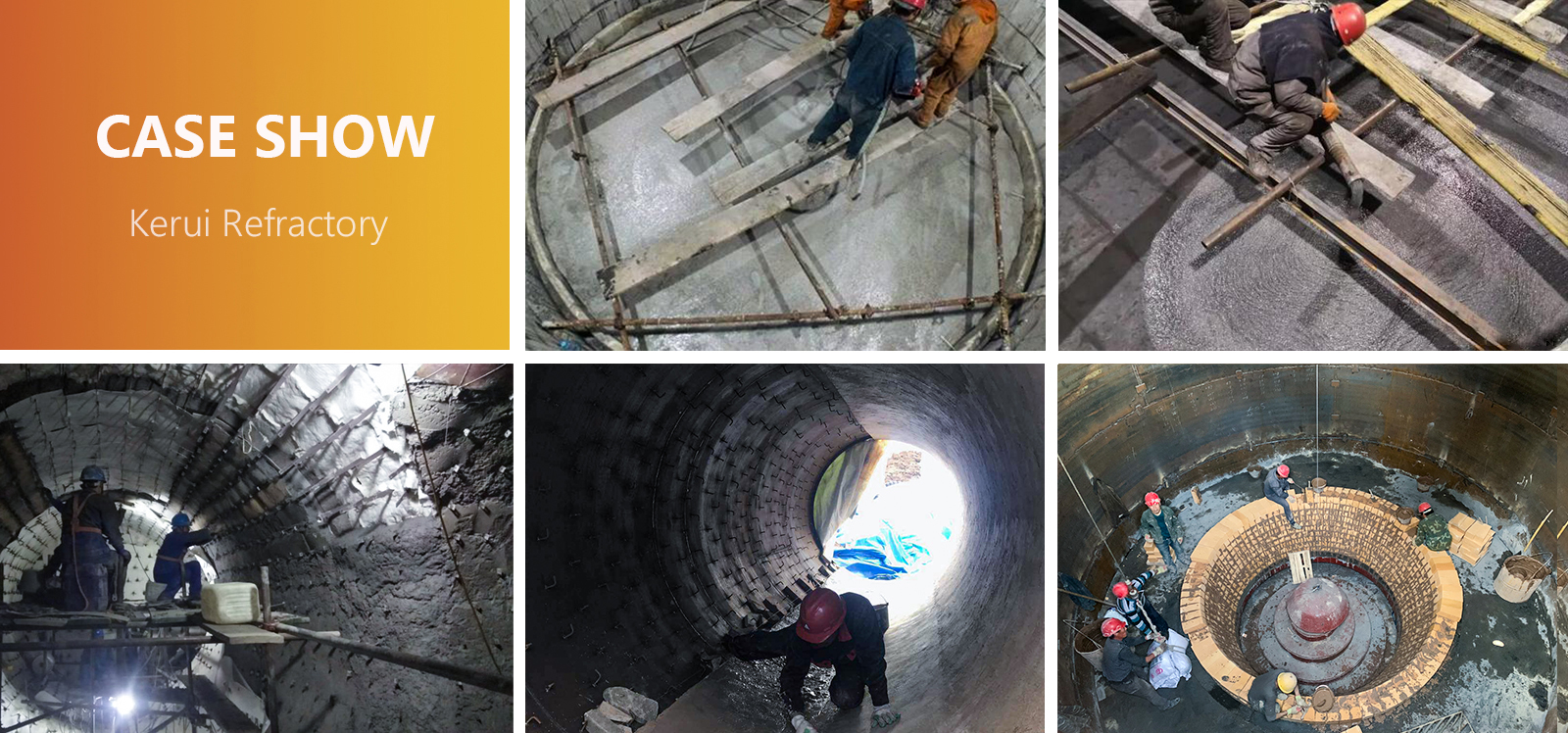 Kerui Partners
In the past decades, Kerui establishes stable partners. They come from famous enterprises from the industry and the world's top 500 enterprises. Main partners of Kerui Refractory are RUSAL, ALBA, POSCO, SUNSTONE, CHALCO, EGYPTALUM, PSM, SONOCC, CNBMINTERNATIONAL CORP, XING DA STEEL CORD (THAILAND) COMPANY LIMITED, SHANDONG NANSHAN ALUMINIUM CO,. LTD. SHANDONG WEIQIAO VENTURE CO., LTD. and so on.











One-to-one Service

Experienced International Sales Manager Provides One-to-one Service

Professional Solution

30+ Technicians Offers Professional Solutions Based on Customers' Site Conditions

Quality Management System

Quality Management System Ensures the Stability of Products

Responsible After-sales Service

Regular Customer Visit and Lifelong After-sales Service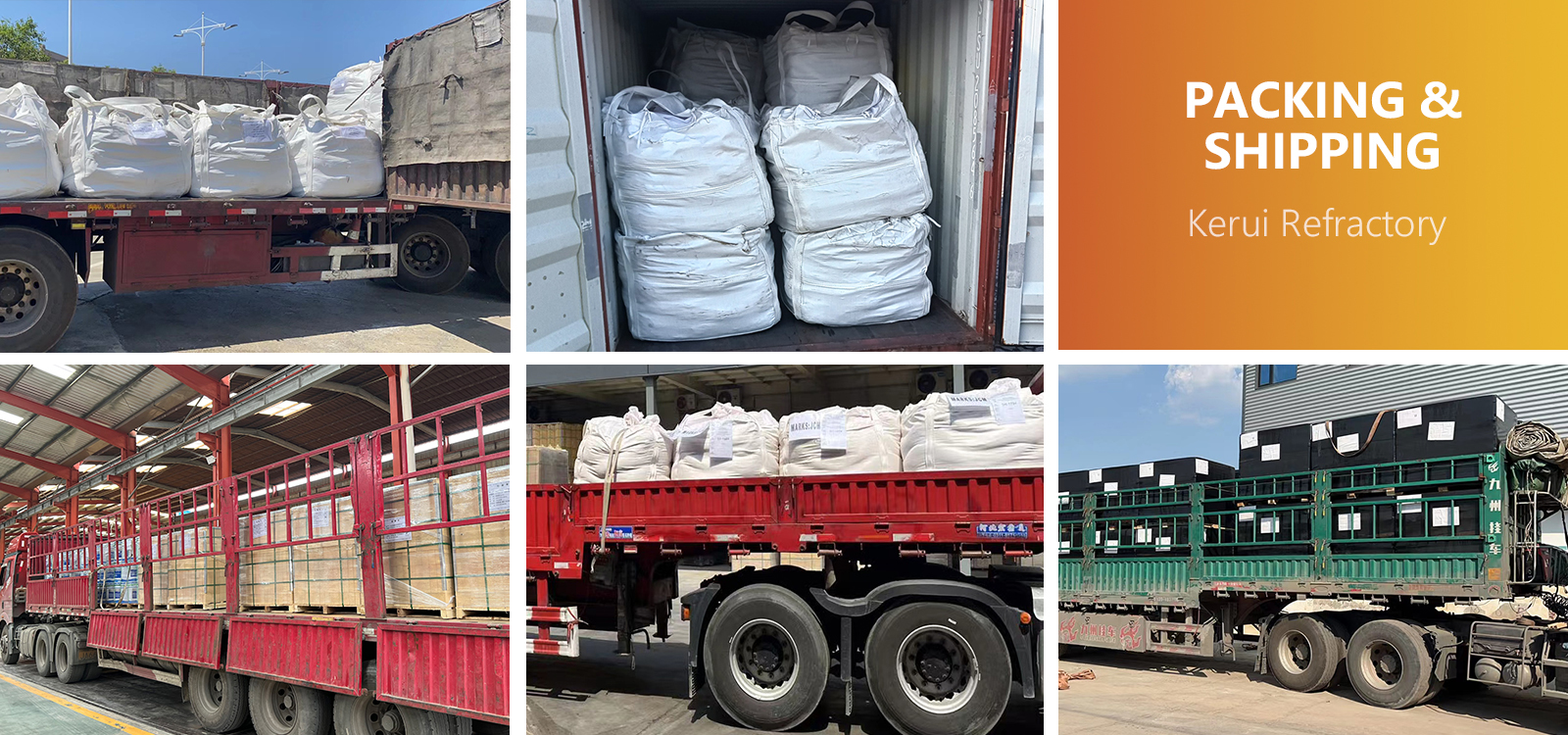 FAQs About KERUI Monolithic Refractory Products
Here are some common questions and answers that customers may have regarding to monolithic refractory products:
Is Kerui a Manufacturer or Trader?
Kerui Refractory is an original manufacturer in China. Founded in 2004, Kerui has rich experience in refractory industry.
Can I Visit Factory?
Yes! Welcome to visit Kerui factory at any time. The factory is located in Xinmi City, Henan Province. Contact Kerui to arrange your visit.
Can You Provide Free Sample?
Yes! Kerui provides free sample. Customers should undertake the freight. Please tell us which product you're interested in for more details.
Do You Accept Customization?
Yes! Kerui factory supports customized sizes, shapes, chemical compositions and other aspects of monolithic refractory products. There are more than 20 engineers who are ready for customized solutions for you.
How Is Your Production Ability?
According to the data, the annual output of Kerui is about 150,000 tons. Among them, there are 100,000 tons of shaped refractory products as well as 50,000 tons of unshaped refractory products.
How Long Can I Receive My Products?
For common monolithic refractory products: 20 working days (immediate shipment in stock and 20 working days of shipment);
For customized monolithic refractory products: 35 working days (5-7 working days of production and 30 days of shipment).
Do You Offer Technical Guidance?
Yes! Kerui professional engineers offer technical guidance for the selection of monolithic refractory products, construction of monolithic refractory products, following maintenance of kilns and other issues.
What's the Shelf Life of Monolithic Refractory Products?
Generally speaking, the shelf life of unshaped and monolithic refractory products is affected by specific materials, manufacturing processes, storage conditions and other conditions. The manufacturer will indicate the production date and recommended use period of the product based on the condition of each batch of products. Please be sure to check the instructions provided by Kerui to ensure safe production.
How to Determine the Range of Initial Optimum Casting Water?
The proper amount of water ensures that the mixture has the right consistency and construction for casting without compromising its strength and durability. Here Kerui recommends you to start with a low ratio and gradually increase it. For each ratio, cast and test small samples to evaluate construction and strength.
Is There Any Discount?
Yes! Kerui will hold irregular events. In addition, Kerui will give preferential prices to customers who purchase in bulk and have long-term cooperation.
How Do You Guarantee Quality?
To guarantee the quality of monolithic refractory products, Kerui arranges a strict quality control system and at least 8 quality control potions at every stage:
Quality control point1: purchase of raw materials that are in line with purchase standards;
Quality control point 2: control the fineness and granularity of raw materials;
Quality control point 3: control the fineness, granularity and water content of mud materials;
Quality control point 4: control the size of mold, presses and the bulk density, porosity as well as the single weight of per bags of monolithic refractory products;
Quality control point 5: control the appearance and size, corners as well as density of monolithic refractory products;
Quality control point 6: control different temperatures in the sintering kiln, including the drying zone, transition zone, sintering zone, cooling zone, etc;
Quality control point 7: control the final products according to drawing, including sizes, corners, impurities and other aspects;
Quality control point 8: conduct a comprehensive inspection of the final product in accordance with inspection procedures.