High Alumina Refractory Castable
The aluminum content of high alumina refractory castable is about 50%-80%. In powder or sand form. By mixing in a certain proportion, aluminum castable can be processed into any shape. Kerui castable products are often used in high-temperature fields.
50-80

Al2O3% (≥)

2.15-2.65

Bulk Density (g/cm³)

25-40

Cold Crushing Strength (MPa)

1700-1780

Refractoriness (℃)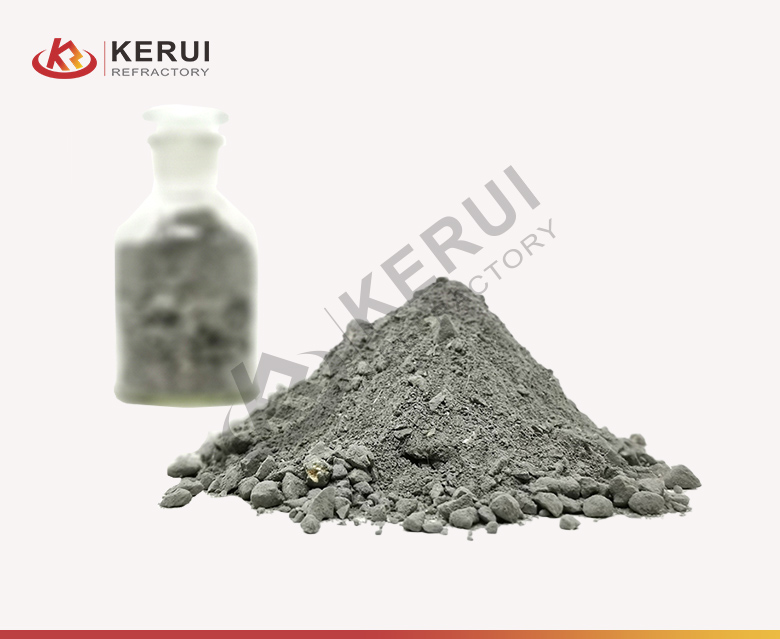 Introduction of The Useful Alumina Castable
High alumina castable is also known as calcium clinker. It is made of industrial alumina powder and selected limestone powder as raw materials. The alumina conventional castables is produced under rotating high temperatures and ground into a powder.
As we can know from the name of product, alumina castable contains more Al2O3 than other kinds of refractory castable. Therefore, it brings higher refractoriness and many excellent performances. Commonly, Kerui delivers these products in a dry form in bags. It has extensive application in industrial applications where high heat, wear and corrosion resistance are required.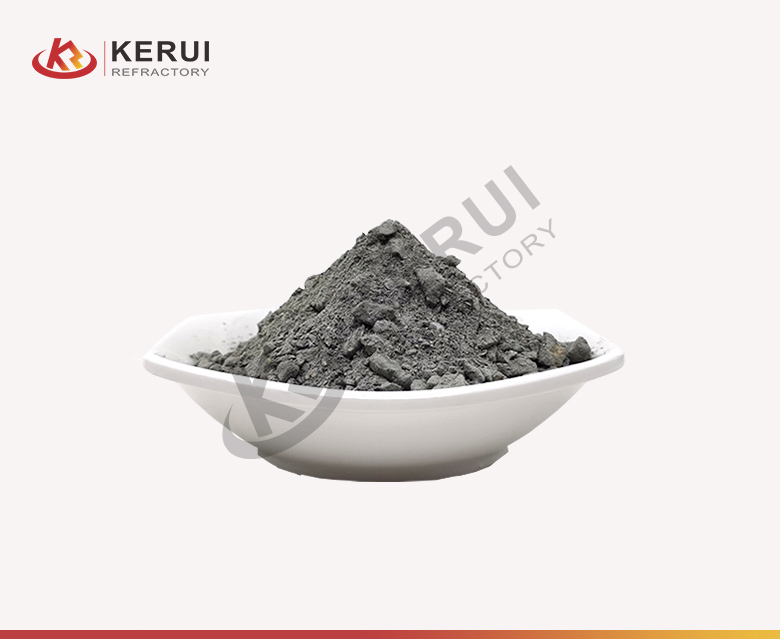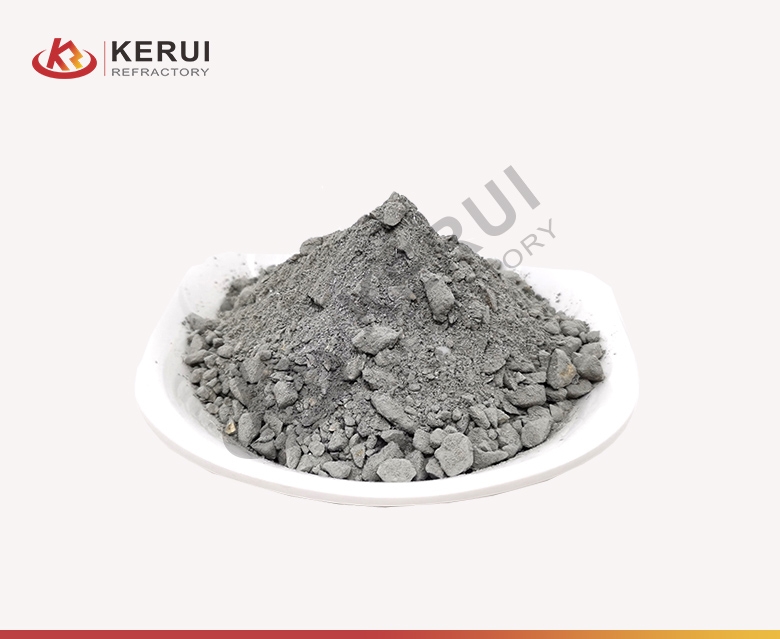 Parameter Table of Kerui High Alumina Refractory Castable
Item/Grade
GLJ-50
GLJ-60
GLJ-65
GLJ-70
GLJ-80

ω (Al

2

O

3

) ≥/%

50
60
65
70
80
Refractoriness ≥/℃
1700
1720
1720
1720
1780
Bulk Density ≥/ (g/cm³)
110℃*24h
2.15
2.30
2.40
2.45
2.65
Cold Modulus of Rupture ≥/MPa
4.0
5.0
6.0
6.0
7.0
Cold Crushing Strength ≥/Mpa
25
30
35
35
40
Permanent Linear Change (T/℃*3h)/%
±0.8
(1350℃)
±0.8
(1400℃)
±0.8
(1500℃)
Advantages about Investing in Kerui High Alumina Castable
Low Prosity
High Refractoriness
Good Thermal Shock Resistance
Good Chemical Resistance
Excellent Mechanical Strength
Easy Construction
The calcium content in Kerui high aluminum castable is only one-fourth that of conventional refractory castable. As a result, the product has lower levels of low-melting phases and significantly improved capabilities. In addition, the water consumption and calcium sulphoaluminate cement during the construction of high-aluminum castable is less, which can save about 6%-7% cost.
Energy-saving
In applications such as rotary kilns used in cement production, alumina castable can contribute to optimized combustion processes. Proper lining materials can ensure uniform heat distribution and retention, leading to efficient fuel combustion. This optimization minimizes energy wastage and enhances the overall energy efficiency of the process.
Durable
It is worth mentioning that the mechanical strength of Kerui high-aluminum castable is 3-5 times that of traditional castable. This also determines that the strength of this product will not change when facing harsh construction environments. In addition, Kerui engineers will provide professional construction guidance to extend the service life of the large refractory bricks and kiln.
Applications of High Alumina Castable
Different industries: due to excellent properties, the alumina refractory castable is popular in ferrous industry, non-ferrous industry, industrial furnaces and kilns, power station and many other industries.
Different parts: high-aluminum refractory castables are suitable for heating furnaces, soaking furnaces, heat treatment furnaces, rotary kilns, refining equipment outside molten steel furnaces, cracking reactors, blast furnaces, tap chutes, various high-temperature burners for heating furnace water, etc.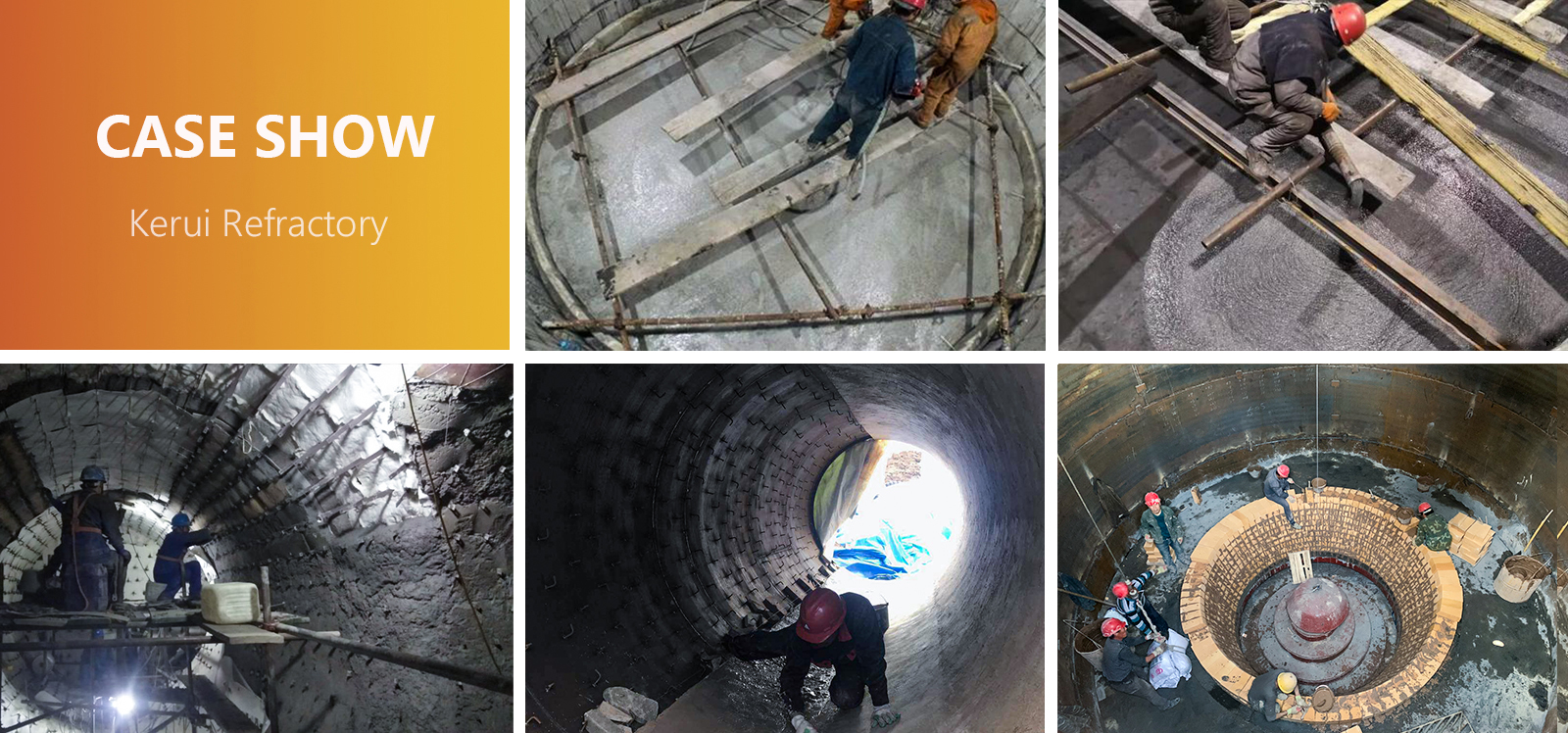 Reliable High Alumina Castable Manufacturer – Kerui Refractory
International Certificates
With high standard on product quality, Kerui high alumina refractory castable has ISO, CE, SGS and many other international certificates. Besides, Kerui is high recognized by local government as well as the refractory industry. You can know more information about Kerui certificates here.
Original Design
As an original alumina refractory castable manufacturer in China, Kerui has strong design and production ability. Therefore, you can contact Kerui to customized the chemical composition, package method, physical composition and many other aspects. Moreover, this makes Kerui outstanding.
Technical Support
There are more than 20 professional engineers in Kerui Refractory. They have rich project experience as well as professional industry knowledge. Customers are available to get guidance from experts. Moreover, Kerui engineers are ready to provide both online service and on-site service.
Rich Experience
Founded in 2004, Kerui has specialized in refractory industry for almost 20 years. Correspondingly, we have a strong design and production ability. Even the customized refractory castable can be finished within about 7 days. Moreover, Kerui supports to export the alumina castable worldwide.
Stable Supply
The annual output of Kerui monolithic refractory product is more than 50,000 tons. Even during high demand periods, Kerui maintains a robust inventory and production capacity to meet the prompt needs. That's also why so many customers choose Kerui as their castable and firebrick manufacturer.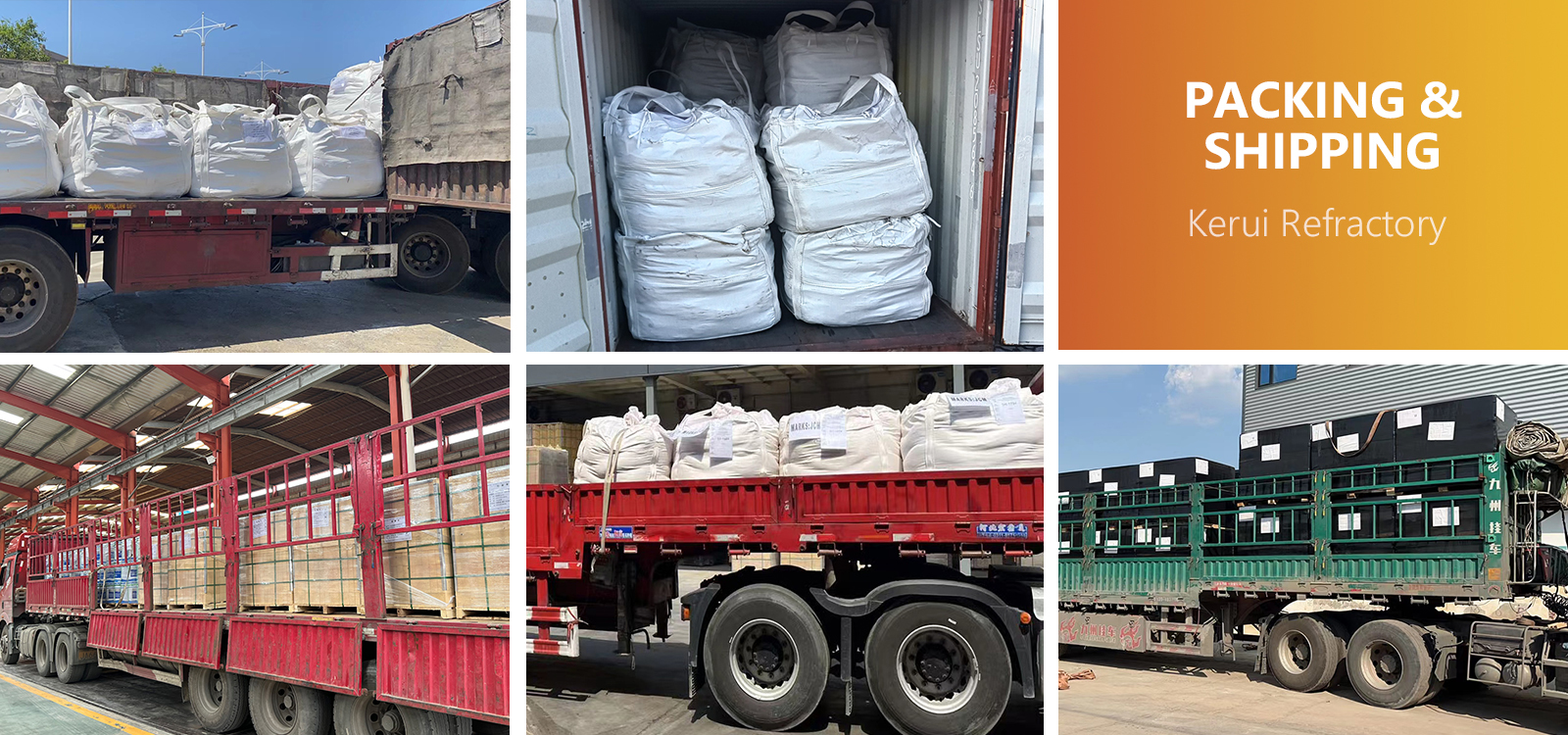 How Does Kerui Control the Quality of Alumina Castable?
1. High-purity Raw Material
The quality of alumina castable refractory products starts with the raw materials. Kerui has strict standards for the alumina and other raw materials used in the production of refractoryt castable. Besides, regular inspection and testing of these raw materials are also eassencial. These are importent to ensure the consistency and quality.
2. Highly Automated Equipment
Kerui adopts a fully automated batching system as well as a strong mixing machine to ensure the precise ratio of high alumina castable. Therefore, the curing processes help maintain uniformity in the composition and properties of the castable products. Automation minimizes human error and reduces variability in the manufacturing process.
3. Strict Quality Control System
There is a quality control system in Kerui Refractory Group. This system includes regular inspections, in-process quality checks, and final product testing. Quality control measures involve various tests such as density, porosity, strength, thermal conductivity, and chemical composition analysis.
4. Prompt Response to Feedback
If there are any issues with the quality of the alumina castable, a feedback loop should exist to analyze the problem, implement corrective actions and prevent similar issues from arising in the future. Therefore, Kerui continues to improve the quality of products and services.

Optimization of Kerui Alumina Castable
Optimization of Aggregate
The bauxite aluminium resources are relatively abundant and often apply as the main aggregate of high-aluminum castables. High-aluminum castables are also developing towards high efficiency and energy saving. The most important one is to optimize the aggregates. By replacing light aggregates with heavy aggregates, which optimizes medium and low-grade high-alumina bauxite or comprehensively utilizing industrial waste to better meet the needs of the production of high aluminum castable, we can achieve the optimization of aggregates. This can not only solve the current shortage of high-grade bauxite reserves but also improve the utilization rate of related resources.
Optimization of Fine Powder
The high alumina refractory castable manufacturers often add a variety of fine powders to the castables to form a matrix through the combined action of binders and additives. The particle size and amount of fine powder will affect the structure of the matrix. Since the matrix is most easily eroded by the medium, when it is damaged by force, the matrix is often damaged first. The fine powders in Kerui high aluminum castable mainly include silicon powder, silicon carbide powder, Al powder and Al2O3 powder. Moreover, Kerui has strict control on the purity of raw materials that ensures the final property.
Optimization of Binding Agent
At present, the binding systems of high aluminum castable include calcium aluminate cement, SiO2 micro powder, ρ-Al2O3 micro powder sol binder, etc. Each binding system has its own characteristics. After research in recent years, Kerui uses high-aluminum castables with calcium aluminate cement as the binder. Because there are extensive uses and has better coagulation strength than other binding agents. If you're looking for reliable alumina castable materials for sale, please contact Kerui to facilitate your business.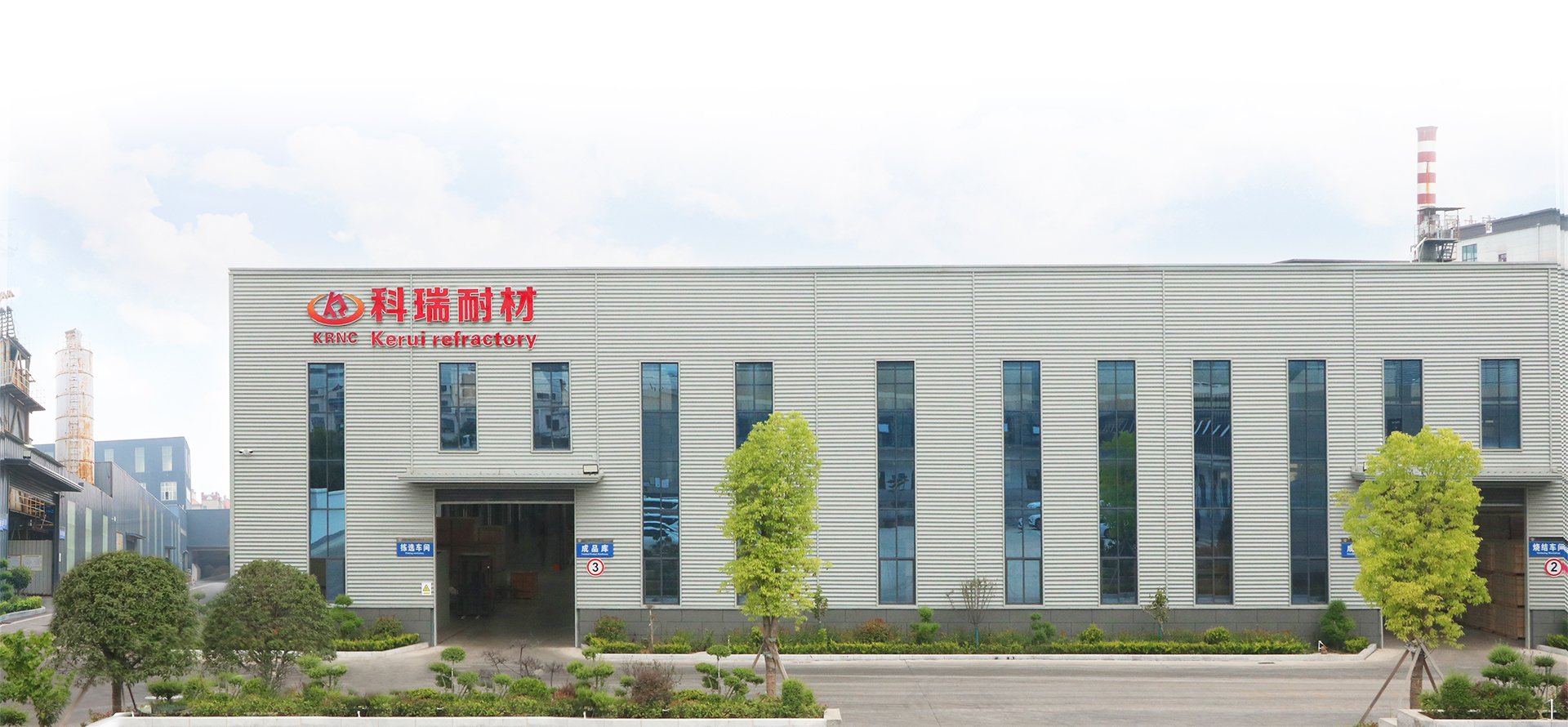 Conclusion
As a crucial refractory product in high temperature applications, we sincerely recommend the high alumina refractory castable to you. This product can not only promote your business but also bring more benefits. Welcome to contact Kerui or follow Kerui Youtube for more related information!