Fire Brick Manufacturers
There are a large number of fire brick manufacturers in China that offer excellent products. Kerui is dedicated to the development, production and supply of fire bricks. There is no doubt that it is one of the top-three refractory brick manufacturers in China. If you're looking for a reliable fire brick manufacturer, please contact Kerui.
55-82

Al2O3% (≥)

1.9-3.9

Bulk Density (g/cm³)

1250-1790

Refractoriness Under Load (℃)

30-200

Cold Crushing Strength (MPa)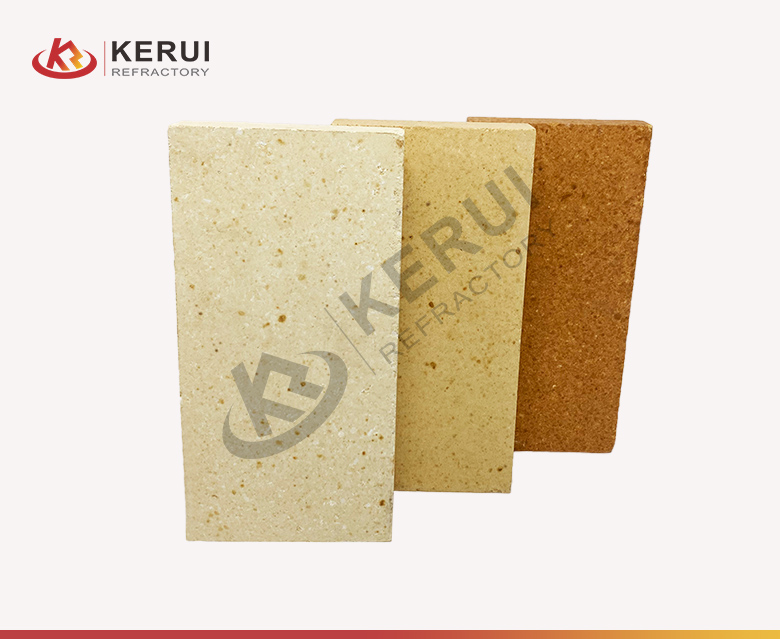 Superior Products from Kerui – Fire Brick Manufacturer in China
Diverse Products from Fire Brick Manufactures
Aluminum-silicon Fire Brick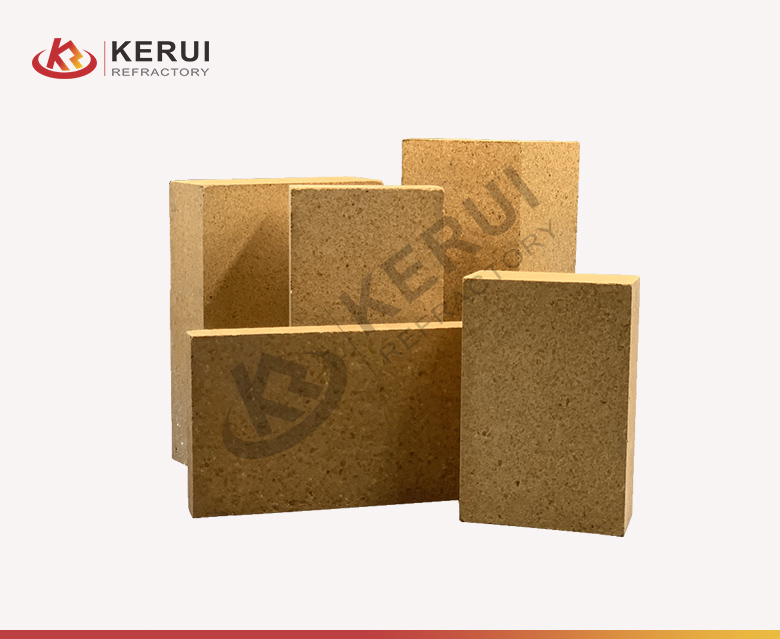 Aluminum-silicon fire bricks are a series of fire products containing Al2O3 and SiO2. Their refractory temperature is usually above 1600℃ (2912℉). Aluminum-silicon fire bricks mainly include high-alumina bricks, clay bricks, mullite bricks, corundum bricks, etc. These bricks have a wide range of applications that occupy a very important position in the refractory application industry. The consumption of aluminum silicon fire bricks accounts for more than 40% of the entire fire products.

Carbon-containing Fire Bricks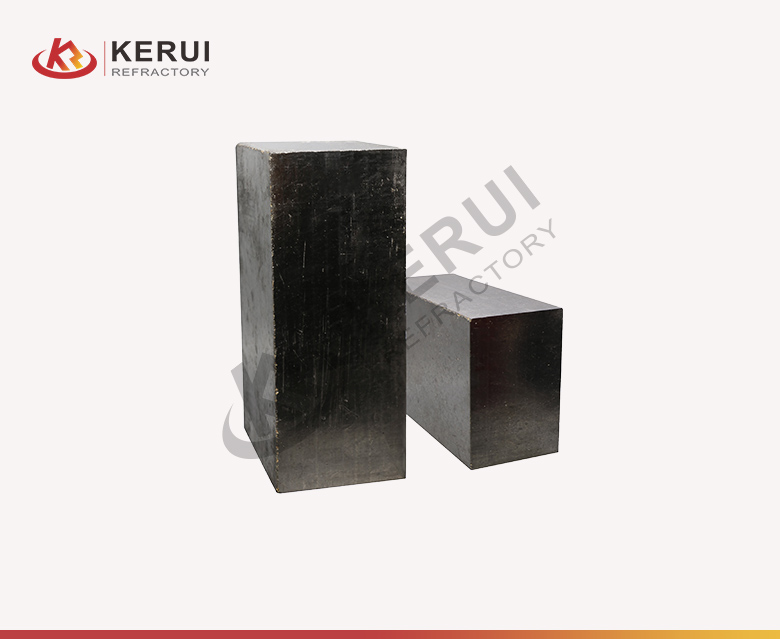 Carbon-containing fire bricks refer to high-temperature resistant neutral fire bricks made of carbon or carbon compounds. They are also known as carbon bricks or carbon-based refractory bricks. There are different shapes of carbon as their main component. The refractoriness of these bricks like magnesia carbon brick is generally above 1400℃ (2552℉) and can withstand high temperatures and rapid cooling. Carbon fire brick is specifically designed to withstand the extreme conditions of high-temperature applications.

Magnesia Fire Bricks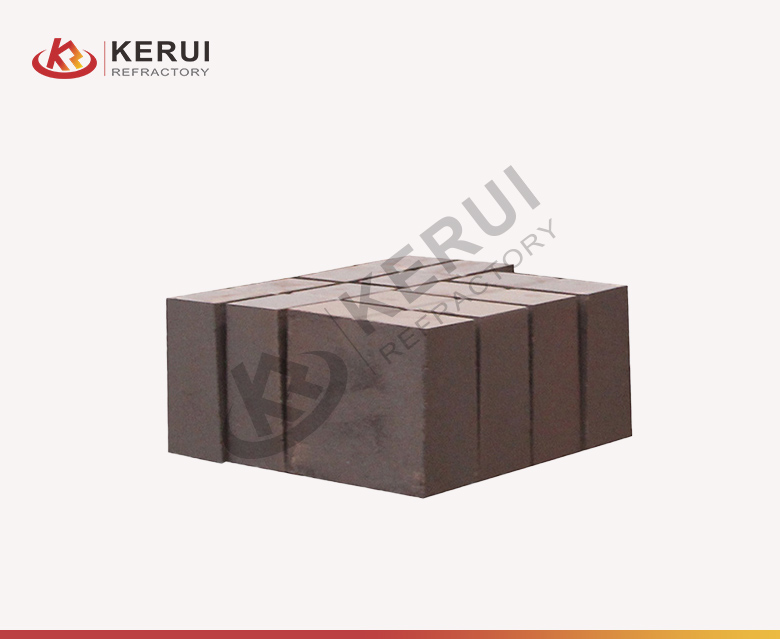 Magnesia Fire Bricks are alkaline composite fire products, which are made of magnesia as raw material. Their main chemical compositions are MgO and CaO. MgO content in the bricks is above 60%. Common magnesia bricks mainly include magnesia bricks, magnesia alumina brick, magnesia calcium brick, and magnesia chrome brick, etc. Magnesia bricks and magnesia-chrome bricks are the most important products, which are used as a kind of important high-grade fire brick.

Silica Fire Bricks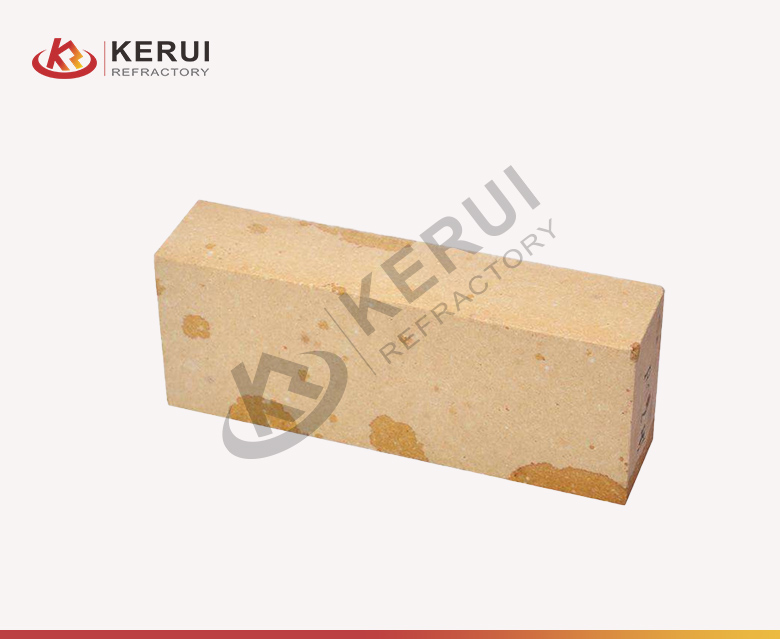 Silica fire bricks refer to fire bricks with a SiO2 content of more than 90%. The fire bricks are mainly made of silica, which consists of high-quality quartz or silica sand. As a kind of acidic fire bricks, they are highly resistant to acidic environments. The bricks are mainly used for masonry coke ovens. But silica fire bricks are not suitable for thermal equipment below 600℃ (1112℉) with large temperature fluctuations.

Unrivaled Features of Products from Fire Brick Manufactures
High Heat Resistance
Fire bricks are commonly made of refractory materials such as Al2O3, clay, SiO2, etc. These materials all have good thermal resistance, which can withstand the temperature of 1200-1800℃ (21952-3272℉). Meanwhile, fire bricks made of materials that are compressed and fired at high temperatures to form a dense structure. The compactness of fire bricks helps prevent heat from penetrating too deeply into them. Thus fire bricks are less likely to be damaged in high-temperature environments.
Good Chemical Stability
The chemical compositions of fire bricks are good at resisting to chemical reactions and erosion. Al2O3 can form a protective oxide layer when exposed to high-temperature environments. Then these oxide layers play a role as a barrier, which can prevent further chemical reactions to protect the underlying brick materials from degradation. At the same time, fire bricks are inert bricks. Thus, the bricks can maintain stability when faced chemical corrosion.
Good Price from Fire Brick Manufacturer – Kerui
Ex-factory Price by Fire Brick Manufactures
Kerui locates in Xinmi City, Henan Province, which is known as "the refractory capital in China". So Kerui holds plenty of refractory materials resources. China's refractory industry gathers in Xinmi City, which has formed an industrial cluster benefit. In this context, the fire bricks cost can be reduced through resource sharing and economies of scale. As an original factory, Kerui can supply ex-factory prices. A more competitive price will be given to buyers because Kerui is without the need for additional price increases by middlemen.
High Added Value of Fire Brick Manufactures
Kerui takes the high-quality route. While its product price is affordable, the added value of the product is also high. Due to adopting intelligent production equipment, the durability of Kerui fire bricks is well guaranteed. So this makes Kerui fire brick a cost-effective option for long-term investment. At the same time, Kerui provides one-stop services, including construction, technical consultation, kiln design, etc. Therefore, you can obtain the most correct usage method to ensure the safe and efficient operation of your equipment.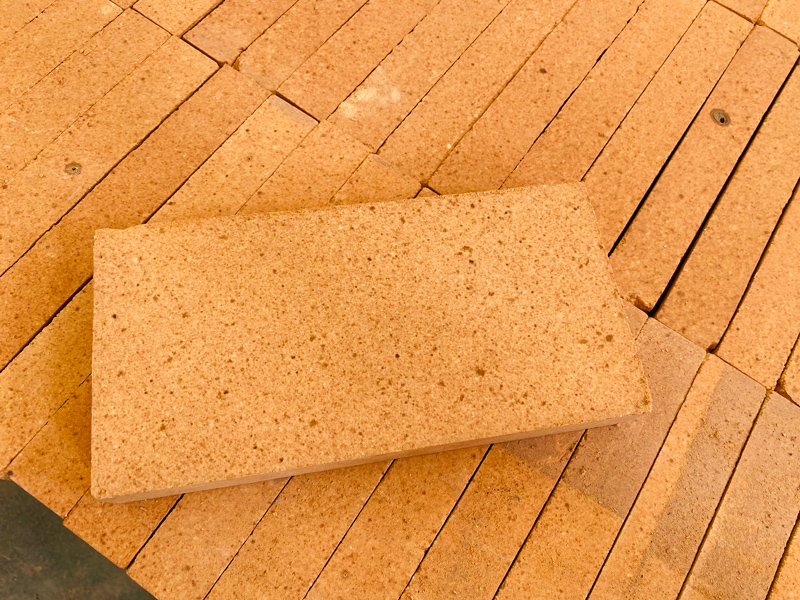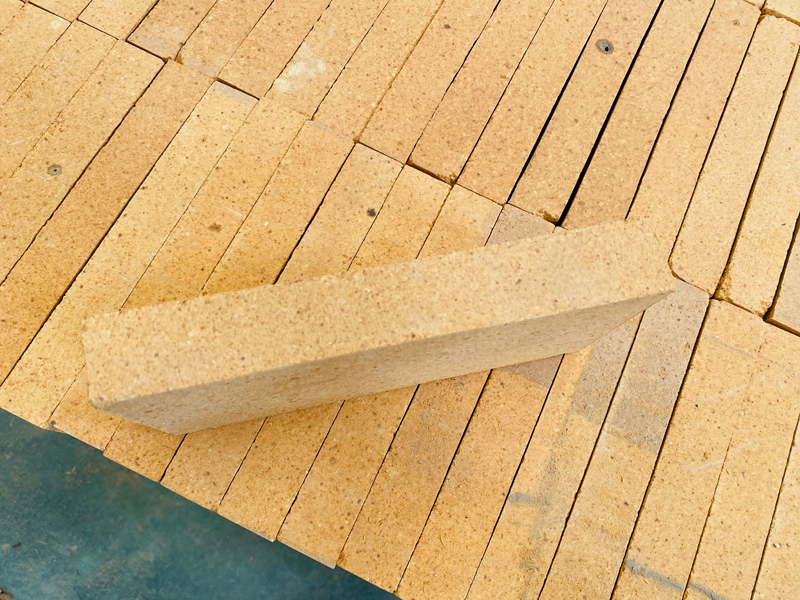 How to Choose A Reliable Fire Bricks Manufacturer
Brand Reputation
It is a wise decision to choose a fire bricks manufacturer based on brand reputation. In the beginning, you can search for fire brick manufacturers according to refractory industry forums or social media platforms. Then some manufacturers you are interested in can be picked out. Users feedback from their websites can reflect the strength of the brand. Compared to a new refractory brick brand with no project experience, a brand with a long history of producing high-quality fire bricks may be a better choice.
Quality Assurance
The quality of refractory bricks in China is a prerequisite for buyers to obtain a good return on investment. It is also the best signboard for fire brick manufacturers. So when buyers select manufacturers, they can visit their factories. It is the most intuitive way to observe the quality of the manufacturer's products. Whether the manufacturer has a complete production process, an accurate raw material processing system, and a comprehensive weight measurement inspection link are all criteria that must be considered.
Environmental Responsibility
Reliable fire brick manufacturers must shoulder the responsibility of environmental protection and contribute to sustainable development. Whether the fire bricks manufacturers have assumed environmental responsibility, buyers can evaluate them through two aspects of production and pollution discharge. You can observe whether manufacturers use energy-saving technologies in production to reduce flat energy consumption. Meanwhile, it is also important whether they have carried out pollution reduction treatment in accordance with laws when discharging waste.
Customer Service
For trustworthy fire brick manufacturers, they must establish a comprehensive system of customer service to protect customers' rights. Kerui international business managers should be responsible for offering full-time and follow-up services for you, involving recent cases, product inquiries, contract signing, product production, storage, delivery, and usage. Technical personnel should supply specific fire bricks customization services and product construction schemes according to your needs. At the same time, after-sales service is also essential to deal with unexpected problems.
A Top Fire Bricks Manufacturer in China – Kerui
Famous Brand in China Since 2004
Founded in 2004, Kerui Refractory has 20 years of experience in the fire brick industry and 16 years of experience in research and development. It is a comprehensive firebrick manufacturer integrating fire brick research and development, production, sales, technical solutions, and project EPC general contracting services. With strong strength, Kerui fire bricks have been exported to more than 30 countries on five continents.
Advanced Production Equipment
Firstly, the automatic batching system accurately controls the ratio of raw materials by microcomputers. Two 168-meter high-temperature natural gas tunnel kilns operate automatically to control the sintering temperature of fire bricks. Besides, Kerui holds physics and chemical lab which can text the properties of materials and fire bricks. From production to inspection, Kerui adopts advanced production equipment to ensure consistent and high-quality firebrick for sale.
Intelligent Environmental Protection System
Kerui holds a comprehensive environmental protection system, which can clean up the discharged waste. This system can monitor the pollution discharge in the factory in real time. Desulfurization, denitrification and dust removal are carried out on the discharged waste to minimize the harm to the environment. Meanwhile, Kerui adopts environmentally friendly materials. As a result, the harmful substance released by buyers can be at the least level, during the application of fire bricks.
Perfect Service
For one thing, dedicated international business managers will be responsible for following up on the whole service. They will make a specific plan for the selection and refractory brick price according to your needs. In addition, Kerui can send you samples of firebricks and welcomes you to visit the factory. For another thing, Kerui will select personnel to conduct regular return visits to solve after-sale problems. If damage or loss occurs in the transportation, we will deal with it on time.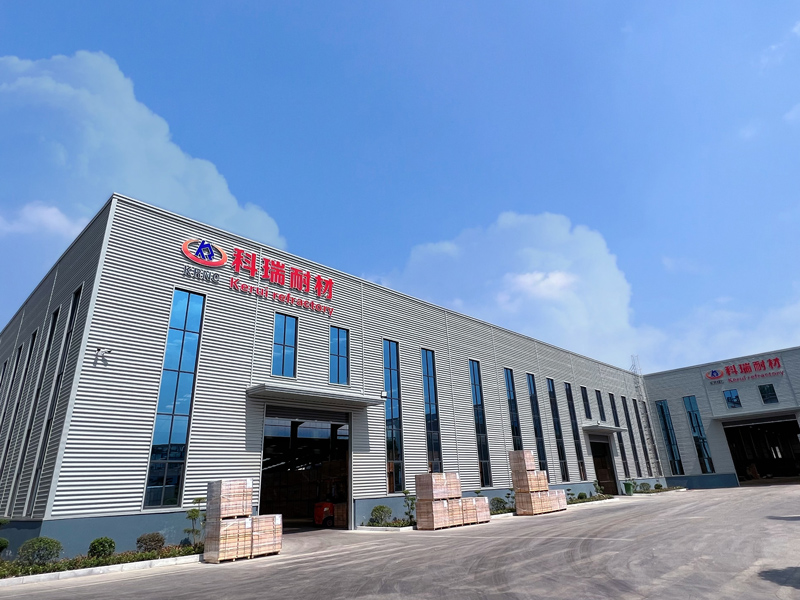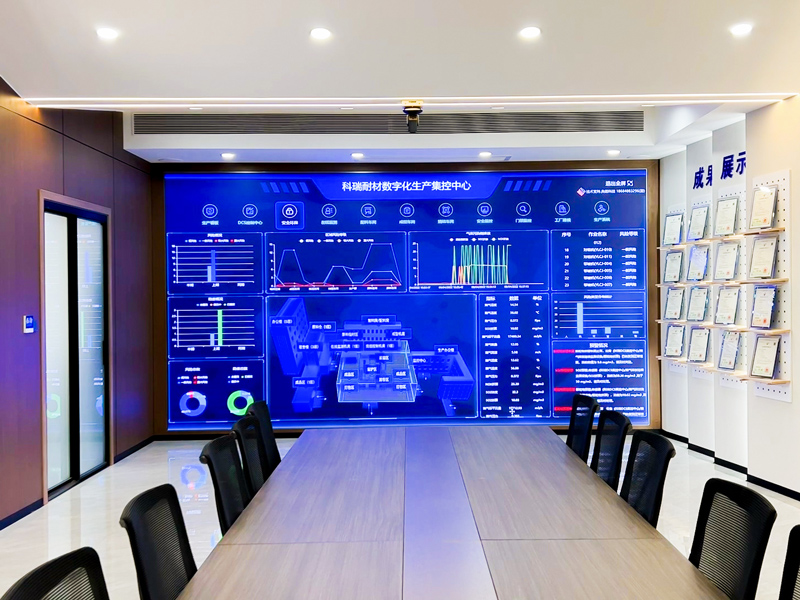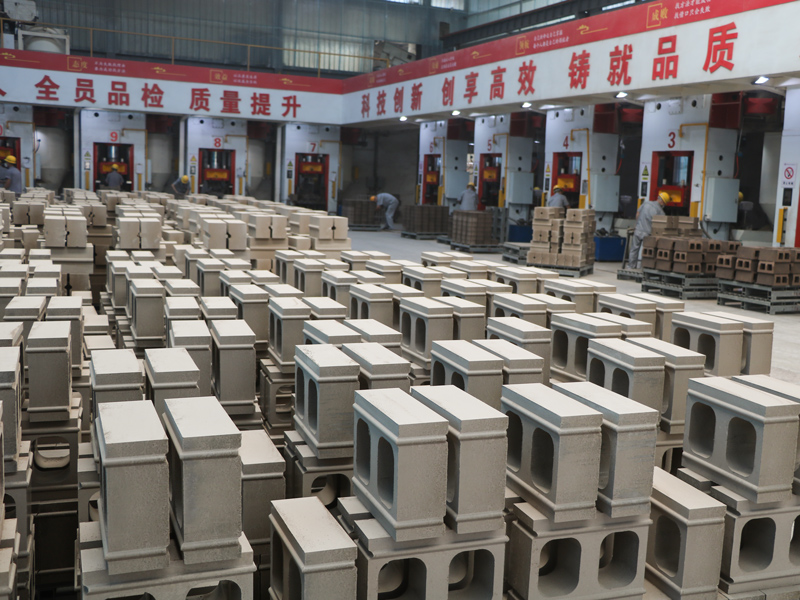 Compared to other fire bricks manufacturers, Kerui can supply the most cost-efficient bricks. It is no doubt that Kerui Refractory is the best choice for quality. If you want to know more about Kerui, please contact us for free.