Refractory Brick for Sale
Choosing refractory brick for sale with high performance is vital for effective and safe operation of high temperature industries. When it comes to high quality refractory brick for sale, Kerui Refractory is confident to provide excellent refractory bricks for customers all over the world!
55-82

Al2O3% (≥)

1.9-3.9

Bulk Density (g/cm³)

1250-1790

Refractoriness Under Load (℃)

30-200

Cold Crushing Strength (MPa)
What Is Refractory Brick for Sale?
The definition of refractory brick is that brick that can resist high temperature and chemical corrosion. Due to the high performance, refractory bricks are widely used in high temperature industries, such as glass industry, steel and iron industry, building materials industry, nonferrous industry, powder industry and so on. Therefore, high quality refractory brick for sale is vital for the stable operation of high temperature kilns.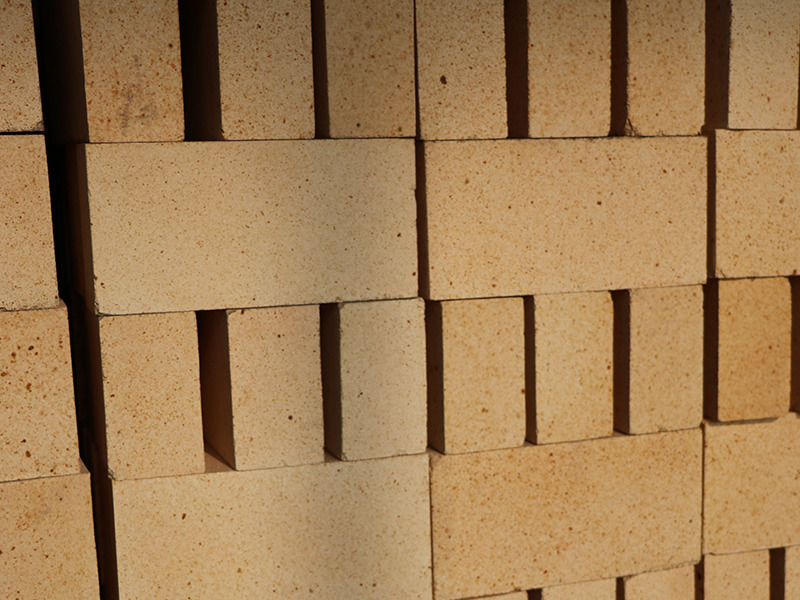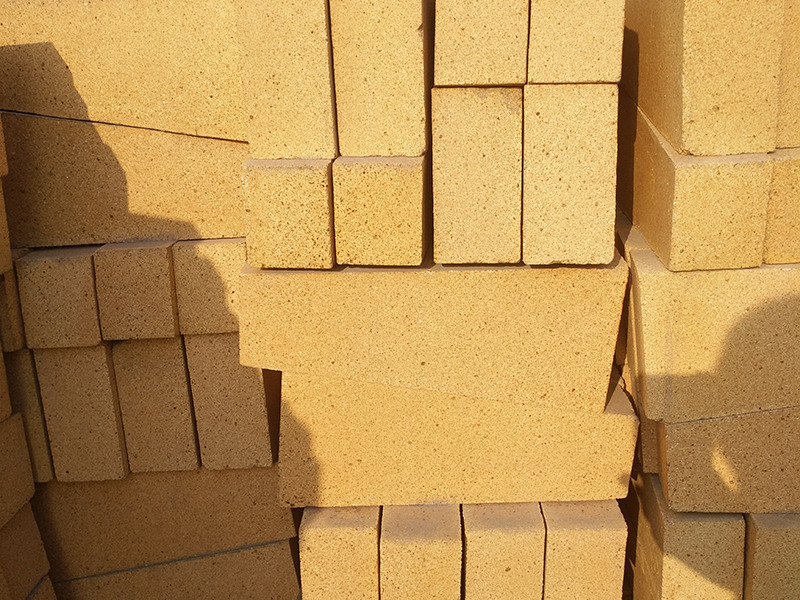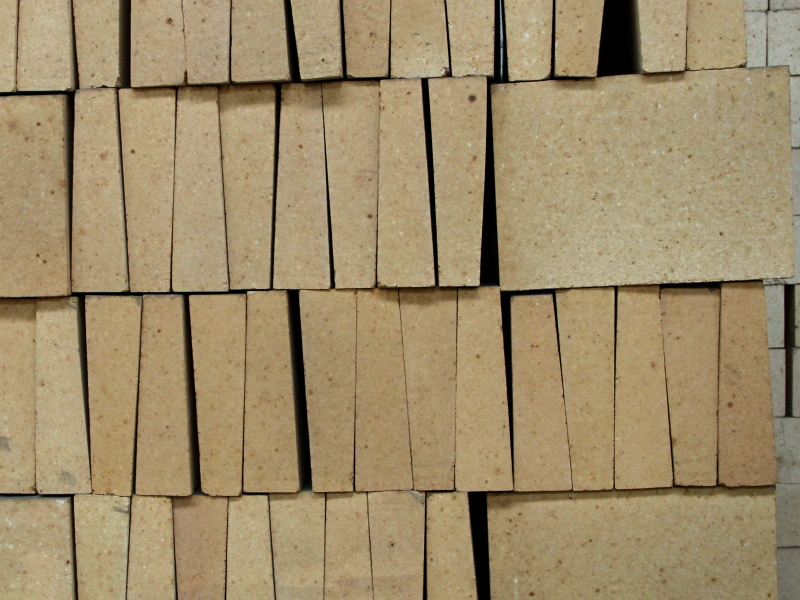 Raw materials of refractory bricks are mainly inorganic materials, such as Al2O3, MgO, Silica, Silica Carbide… Besides, other auxiliary materials like adhesives are also needed to improve the performance of firebrick for sale. Moreover, Kerui refractory adopts fully automatic batching system to ensure the accuracy of raw materials and the performance of refractory bricks.
Types of Kerui Refractory Bricks for Sale
As a professional refractory bricks supplier with rich experience, Kerui Refractory provides all kinds of refractory brick for sale. According to different customer needs and classification methods, types of Kerui refractory brick for sale mainly include:
Chemical Components of Refractory Brick for Sale
Alumina Brick
Alumina brick is a neutral brick. Correspondingly, it has a certain ability to resist chemical corrosion. As long as it is not a strong acid and alkali environment, you can choose alumina bricks. Generally, the higher the alumina content of aluminum bricks, the higher the refractoriness. Aluminum bricks can also be subdivided into:
Fire Clay Brick;
High Alumina Brick;
Mullite Brick;
Andalusite Brick;
Sillimanite Brick;
Corundum Brick;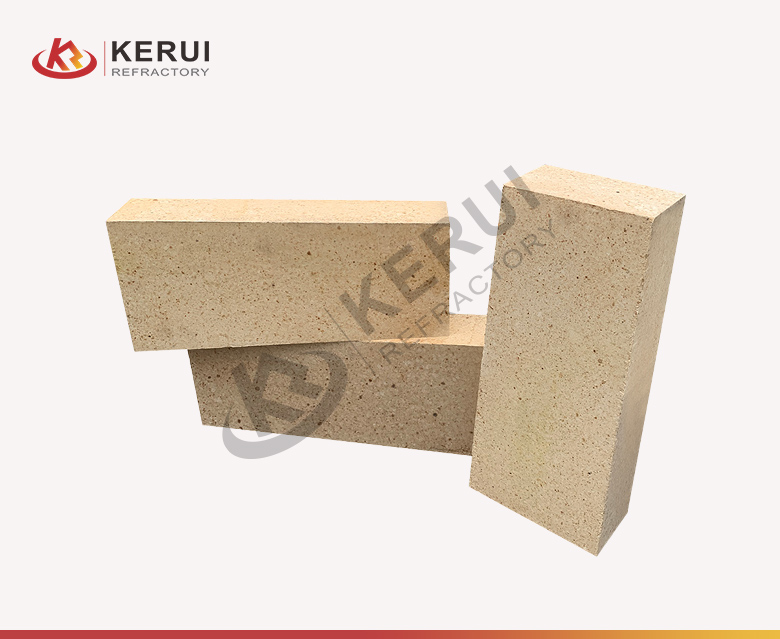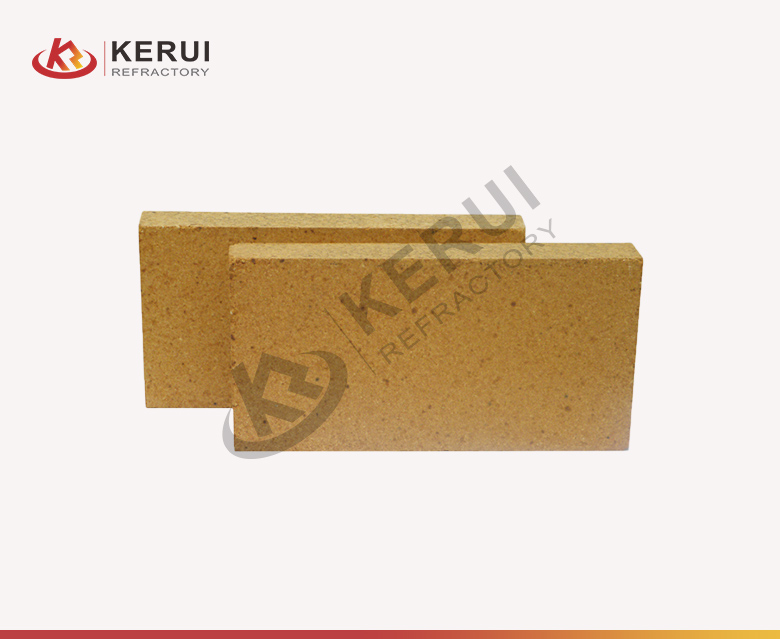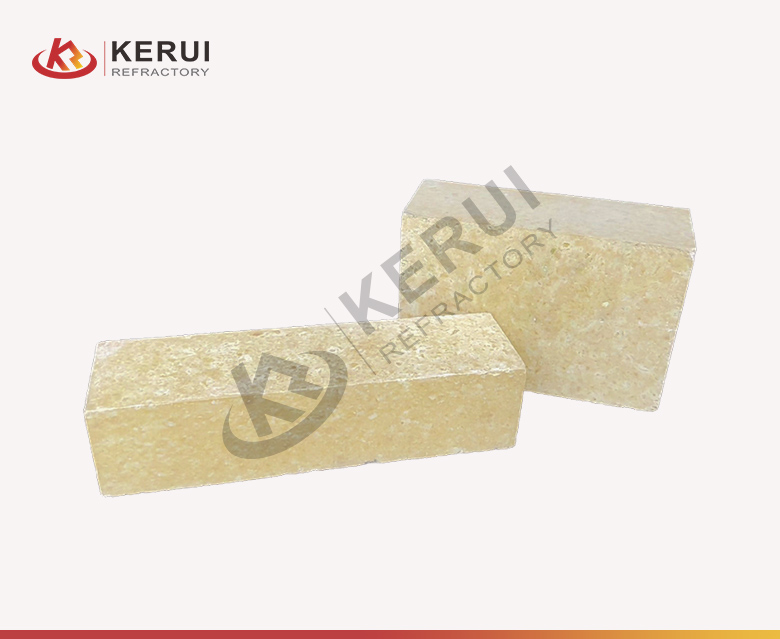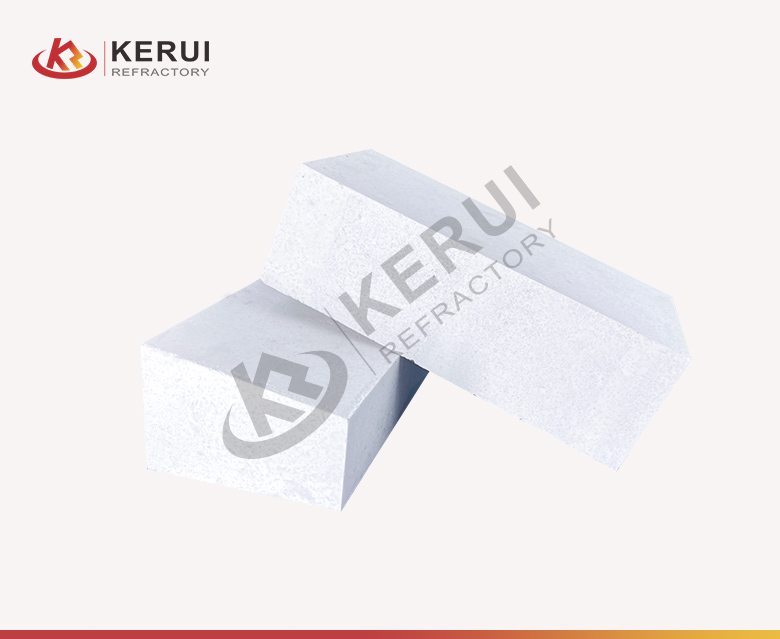 Magnesia Brick
Magnesia brick belongs to basic refractory material. Thus, it can resist alkaline erosion and protect equipment from alkaline corrosive substances. For example, ladle lining, glass kiln lining, etc. Additionally, Kerui provides professional magnesium bricks include:
Magnesia Brick;
Magnesia Calcium Brick/Dolomite Brick;
Magnesia Chrome Brick/Magnesite Chrome Brick;
Magnesia Carbon Brick;
Magnesia Alumina Spinel Brick;
Magnesia Iron Spinel Brick;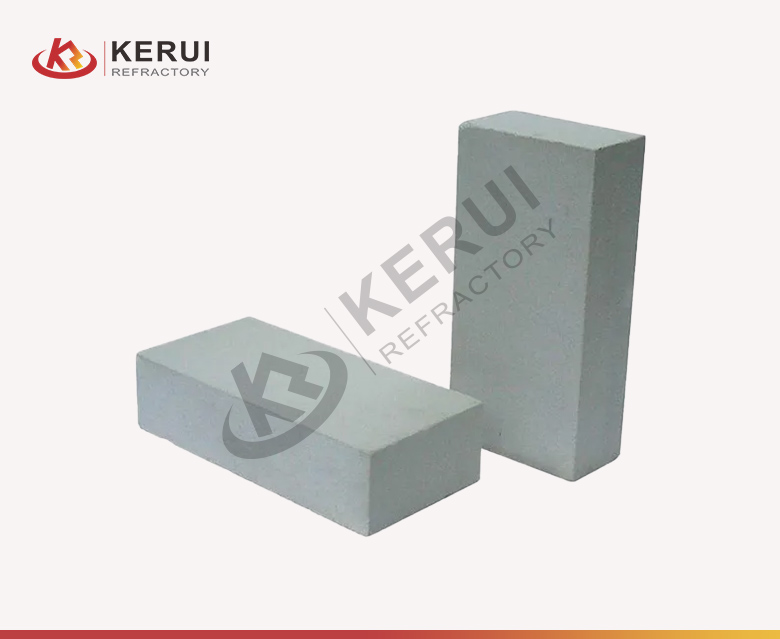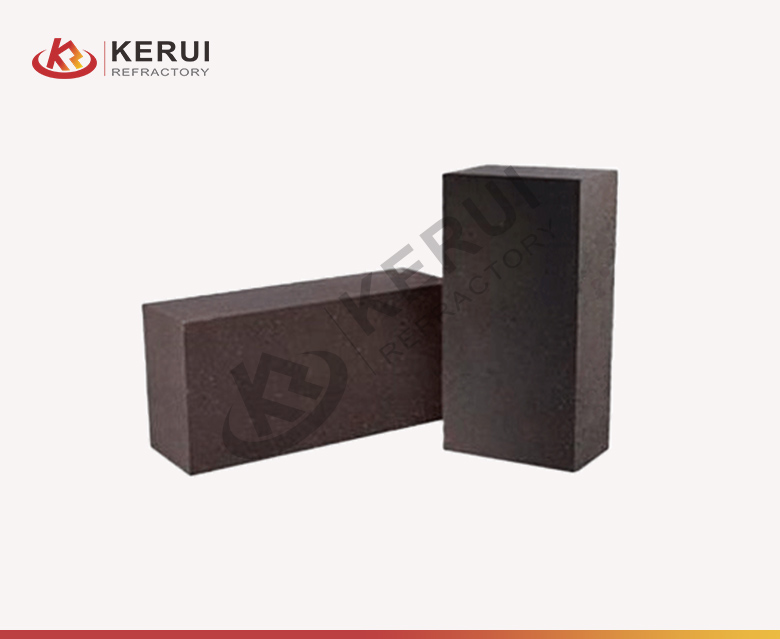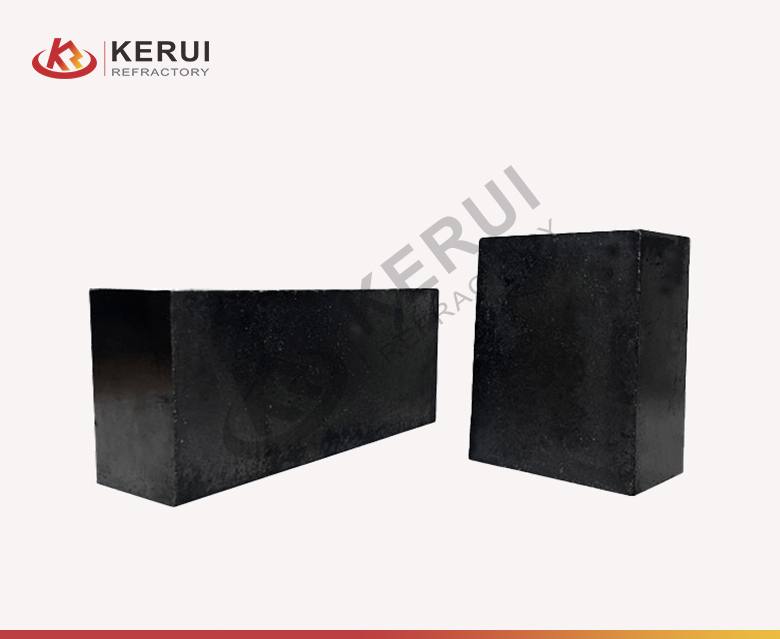 Silica Brick
Silica brick is an acidic material. Therefore, Kerui silica refractory bricks have good corrosion resistance in acidic environment. In industries such as electric furnace lining and steel pickling equipment, silica bricks are a good choice. Moreover, you can choose various Silica bricks include:
Silicon Brick;
Silicon Carbide Brick;
Alumina Silicon Carbide Brick;
Silicon Nitride Bonded Silicon Carbide Brick;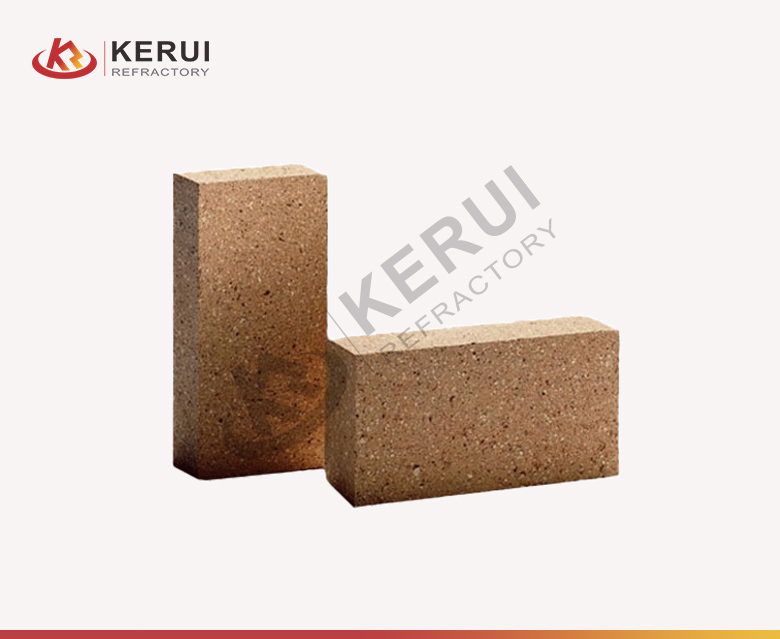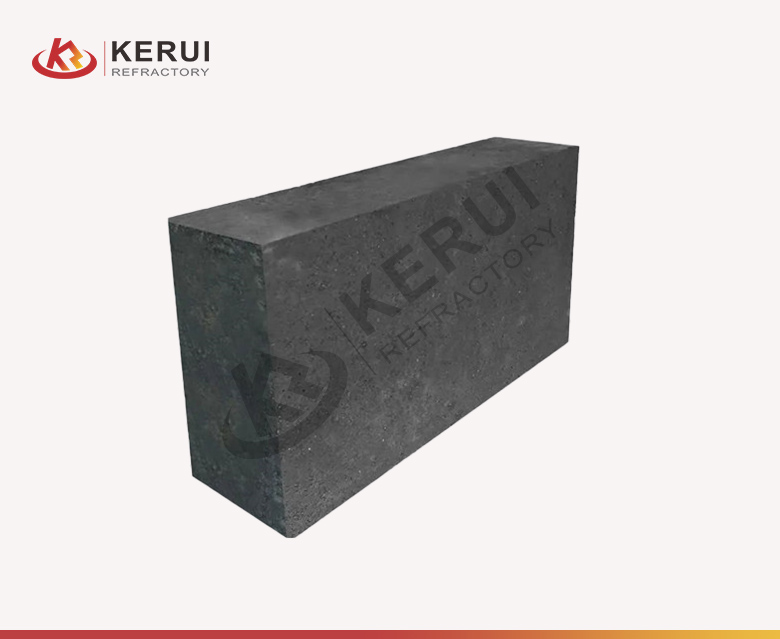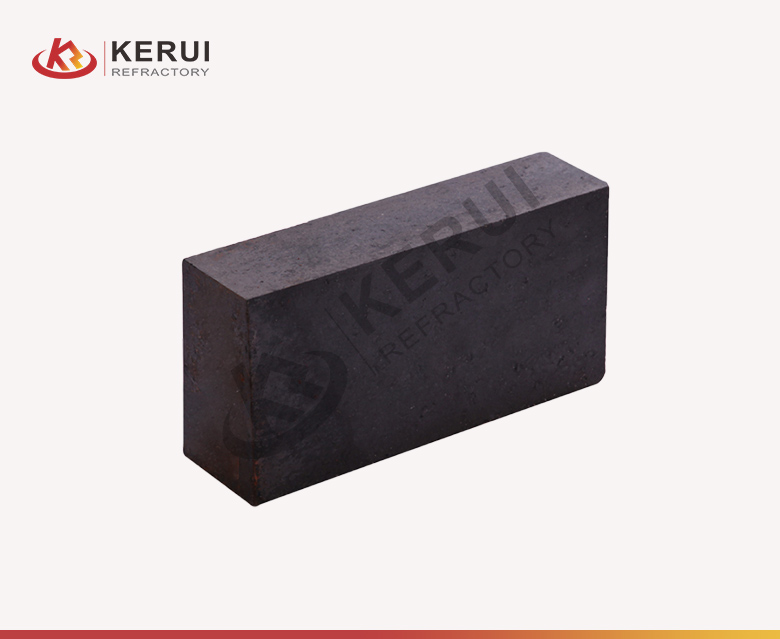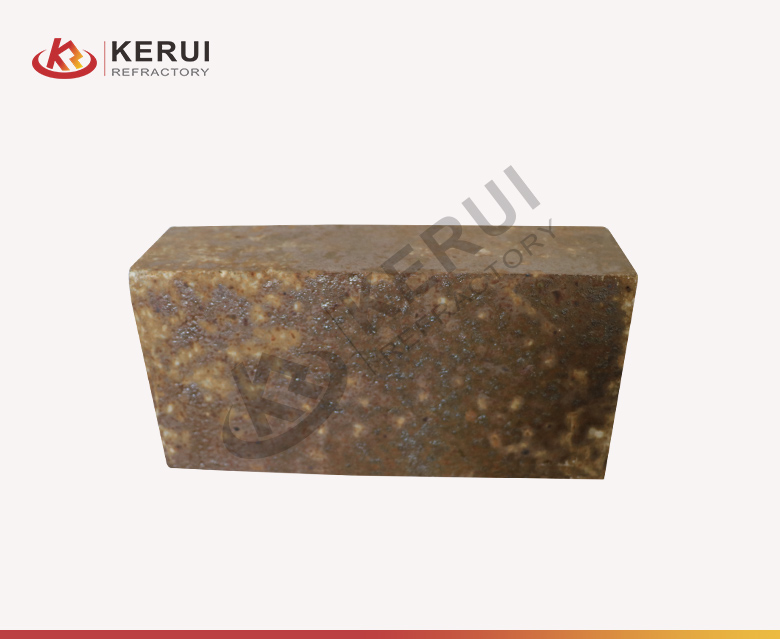 Manufacturing Processes of Refractory Brick for Sale
Burnt Brick
In manufacturing process of refractory bricks, burnt bricks go through drying and sintering procedures. While after sintering, burnt bricks have a more rigid and stable structure and are less prone to deformation. Therefore, if you need high temp refractory bricks with strong mechanical strength, please choose burnt brick.
Unburnt Brick
Compared with burnt brick, unburnt brick is packed just after drying. Therefore, it has shorter production cycle. Besides, unburnt brick is lighter and easier to transport and install. In some projects that have high requirements for environmental protection and tight production cycles, unburnt brick is a better choice.
Fussed Cast Brick
Fussed cast refers to that manufacturers use electric to melt raw materials to obtain higher purity. Moreover, the fussed cast azs brick is one of the hot sale products of Kerui Refractory.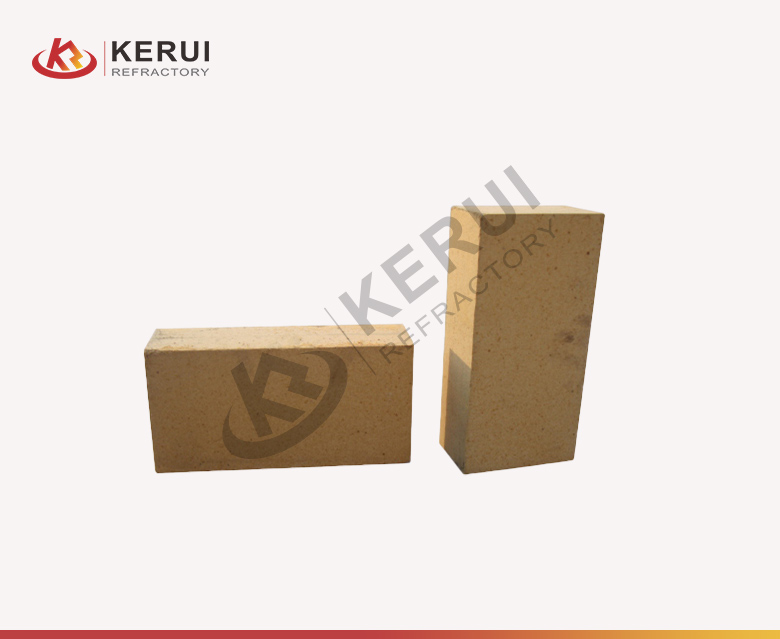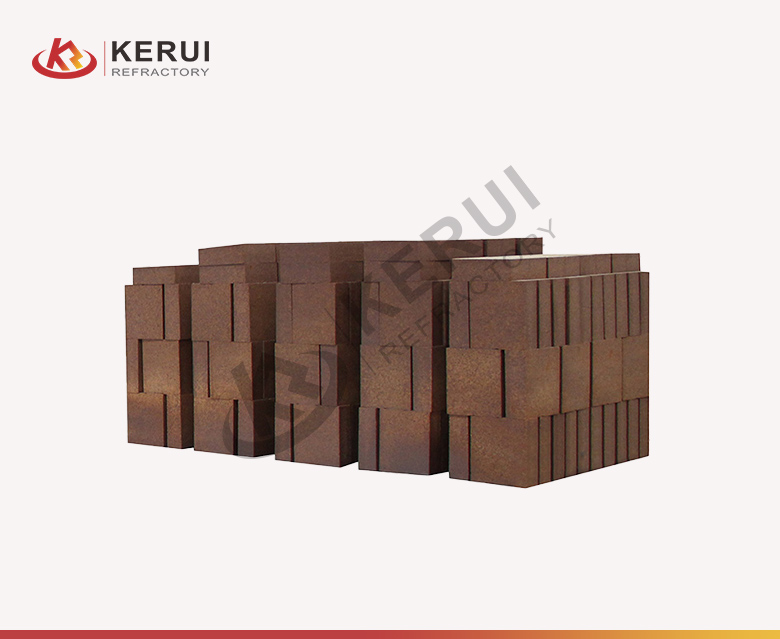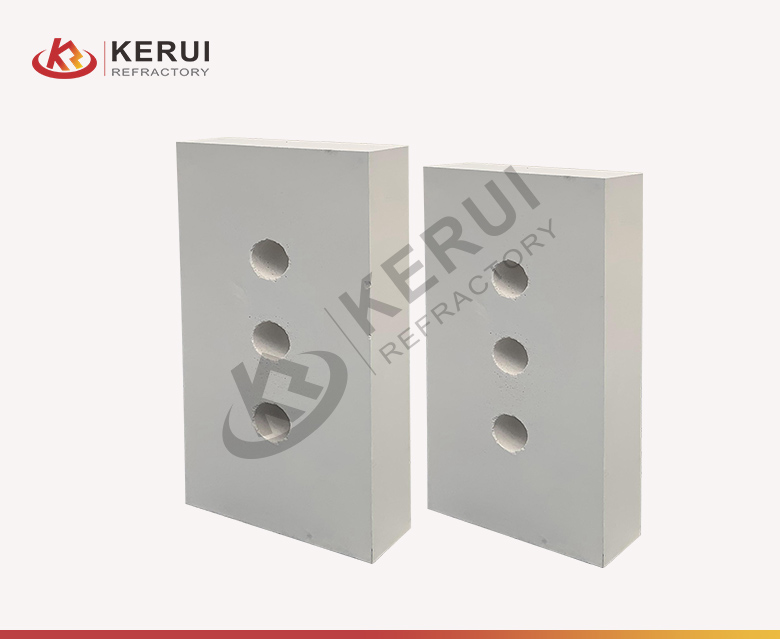 Sizes and Shapes of Refractory Brick for Sale
Refractory Bricks with Standard Size
Standard size of Kerui refractory brick for sale is 230*114*15mm. Besides, Kerui factory supplies refractory bricks to global customers all the year round. Additionally, we have enough stock in the factory. Contact Kerui now to receive your refractory brick as soon as possible.
Other Customized Shapes of Refractory Brick for Sale
With nearly 20 years of experience in refractory brick manufacturing, Kerui is happy to customize the shape of refractory bricks for customers to support the smooth progress of your project. Therefore, please tell Kerui your specific needs. Moreover, Kerui will issue a production plan for you in the shortest possible time with the most professional attitude.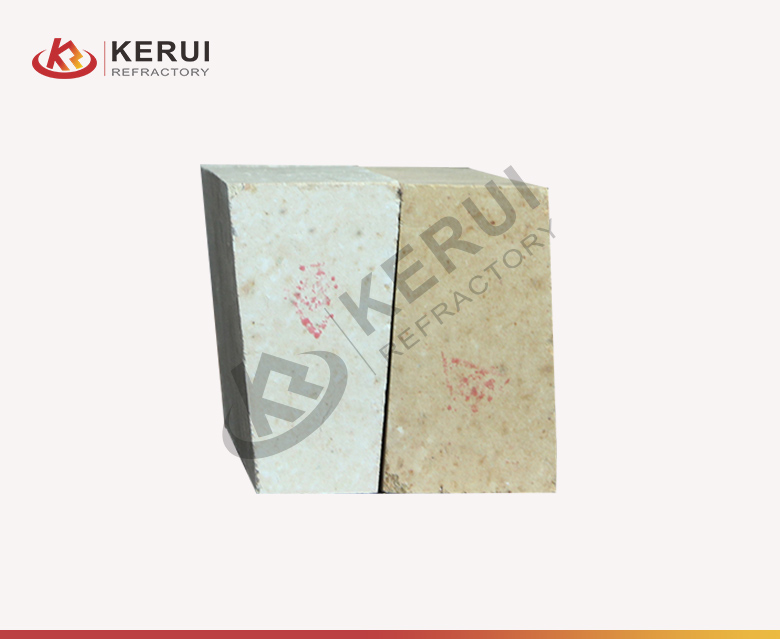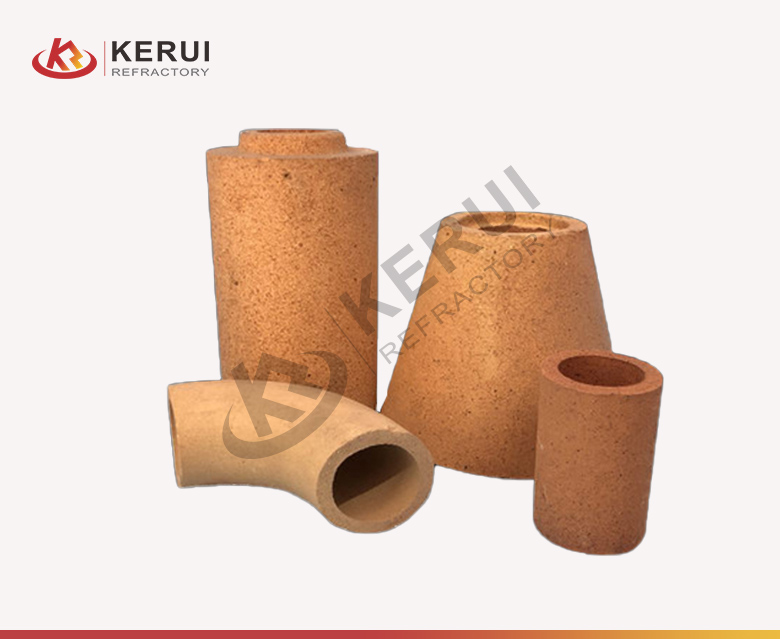 Main Features and Advantages of Kerui Refractory Bricks
| | | |
| --- | --- | --- |
| High Refractoriness | Good Corrosion Resistance | Wide Applications |
The maximum service temperature of Kerui refractory bricks for sale can reach above 1800 ℃! With high quality raw materials and intelligent production line, Kerui refractory bricks with high refractoriness can maintain structural integrity and stability. Thus, this is conducive for customers to improve the reliability and stable operation of high temperature equipment with high
fire resistance of brick
.
Kerui refractory bricks for sale have good resistance to acidic and alkaline substances. Importantly, the service life of Kerui refractory blocks is also longer in the same industry. Because Kerui engineers are professioanl in understanding customer's requirements. Moreover, Kerui factory will manufacture refractory bricks that best meet the production environment with the help of the fully automatic batching machine.
There are more than 20 technicians in Kerui Refractory. Besides, they are professional and have rich experience in 120 kinds of high temperature kilns. Up to now, Kerui products have been applied in multiple industries, such as glass kilns, steel and iron kilns, power plants, cement kilns, ceramic kilns, metal metallurgy kilns and so on. Besides, Kerui provides complete solution for each kild of high temp furnace.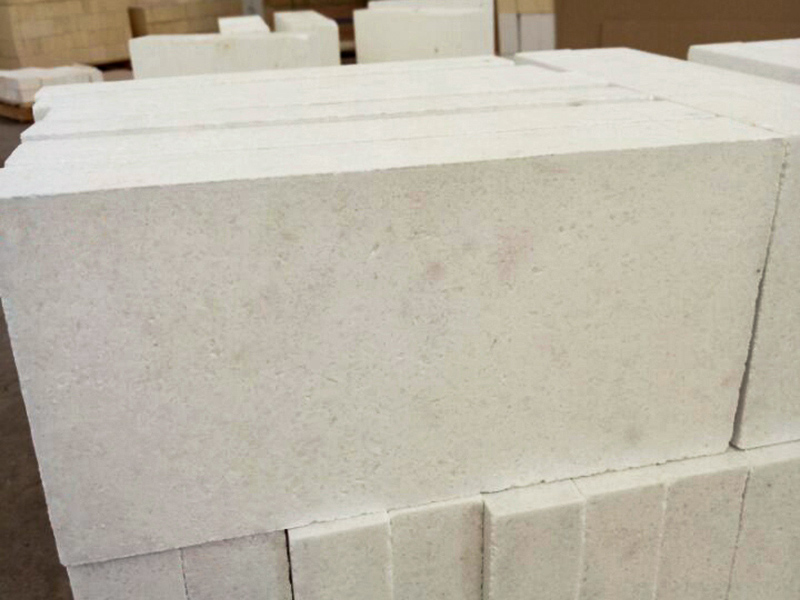 Is Kerui Refractory Bricks for Sale Affordable?
Yes! Kerui provides affordable and competitive refractory bricks price.
Affordability of heat refractory bricks is an important factor for customers. Therefore, Kerui aims to provide high-quality refractory bricks for sale at competitive prices. By you decide to buy refractory bricks from Kerui, you can take advantage of ex-factory prices and reduce costs associated with intermediaries. Besides, when compared to similar products in the industry, you'll find Kerui offers highly competitive prices for refractory bricks.
If you wonder the detailed cost of Kerui refractory bricks for sale, please get in touch with Kerui now.
Manufacturing Process of Kerui Refractory Brick
Kerui factory adopts intelligent and efficient production lines. The manufacturing process of Kerui refractory brick can be divided into 5 steps:
Step1
Raw Materials
Raw materials for making refractory blocks are strictly selected and stored in different parts. Besides, qualified raw materials will be crushed and sifted into suitable particles. The raw material is fine powder. Common raw materials include calcined aluminium oxide, fire clay, alumina, magnesia zirconium and so on.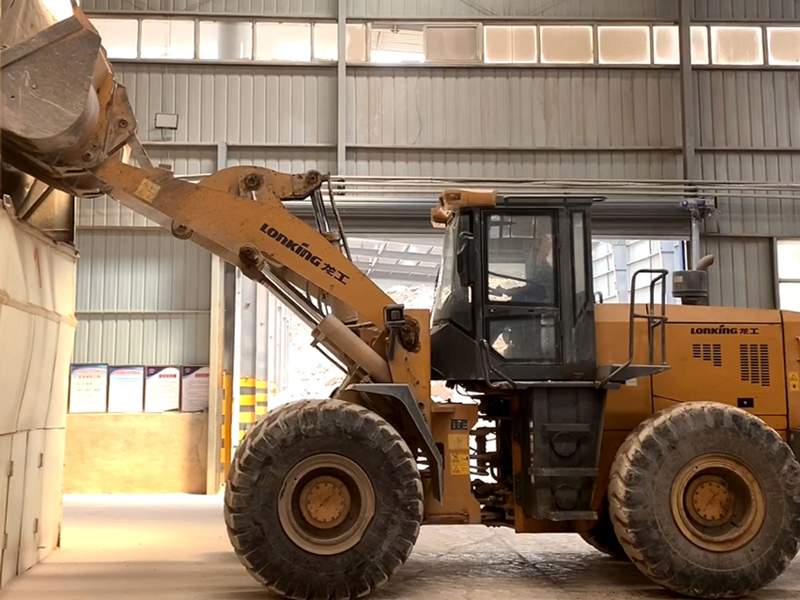 Step2
Batching
Fully automatic batching system controls the ratio of raw materials precisely. Additionally, there is a industry-leading mixing and milling machine that mix the prepared raw materials for up to 5 minutes. Besides, the whole batching system avoids need human intervention and can improve working efficiency.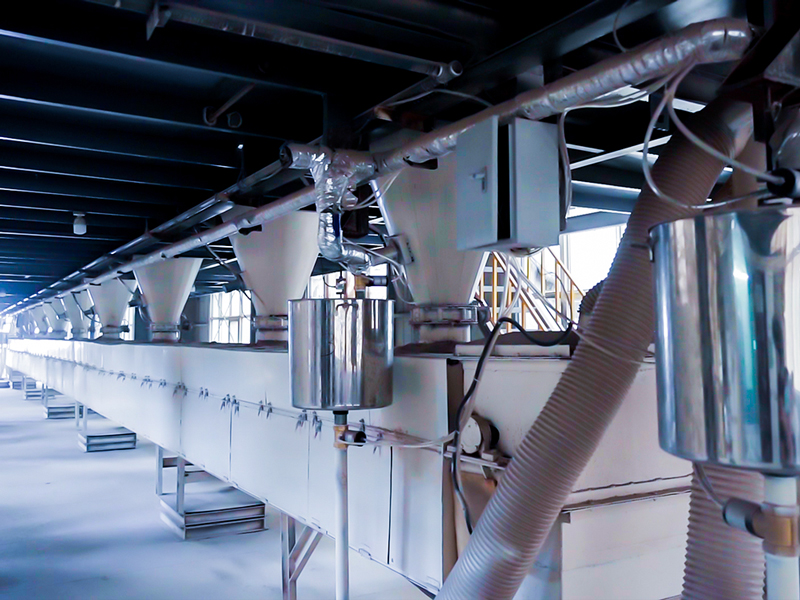 Step3
Molding
More than 20 high-tonnage press machines extrude and mold brick bases. In this step, Kerui Refractory supports to customize the sizes and shapes of refractory bricks for sale. Moreover, quality inspection department of Kerui will wight the molded bricks again and send them to the drying system.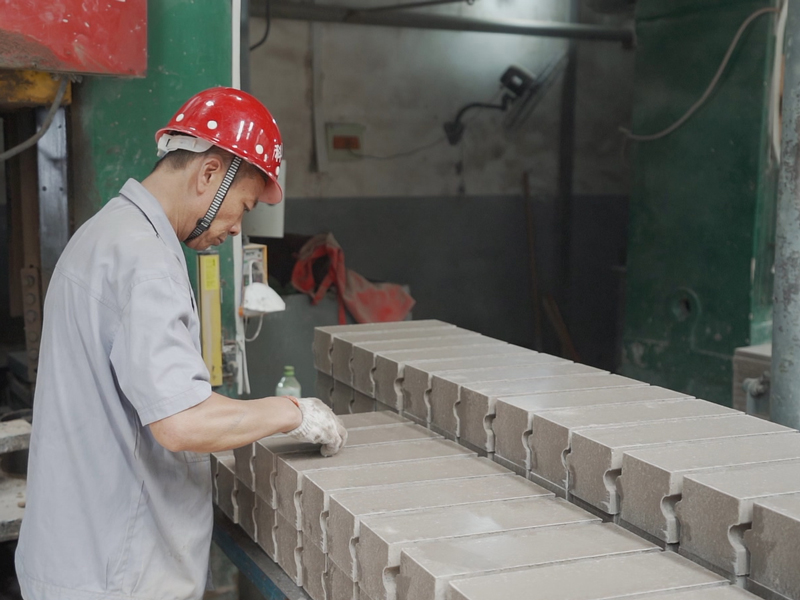 Step4
Drying and Sintering
Firstly, the refractory brick will enter drying kiln to evaporates excess moisture. This aims to avoid cracking in following sintering process. Then these bricks will enter the tunnel kiln for sintering and improving the density. Moreover, Kerui introduced desulfurization and denitrification equipment to protect the environment.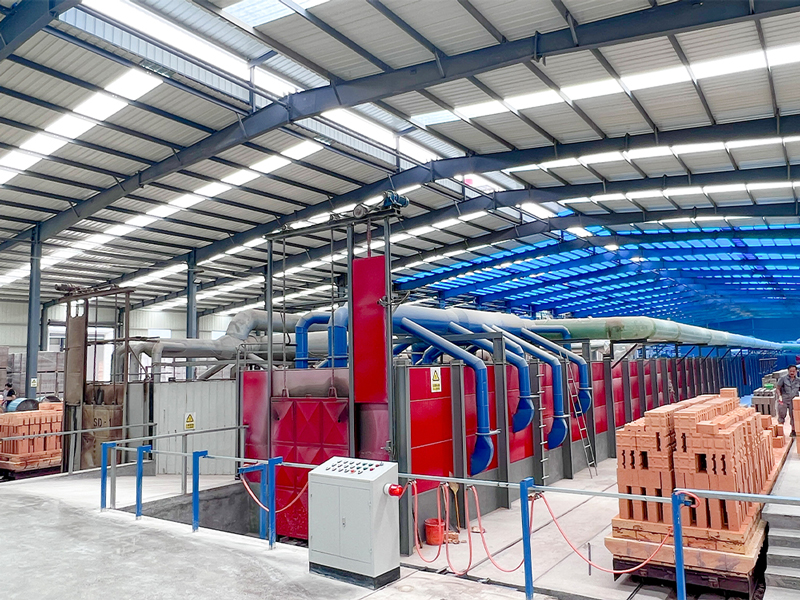 Step5
Package and Delivery
After cooling down, refractory bricks will be strictly selected according to requirements. Additionally, quality inspection department will check samples of finished bricks. Only refractory bricks that meet the physical and chemical indicators and other requirements will be carefully packaged.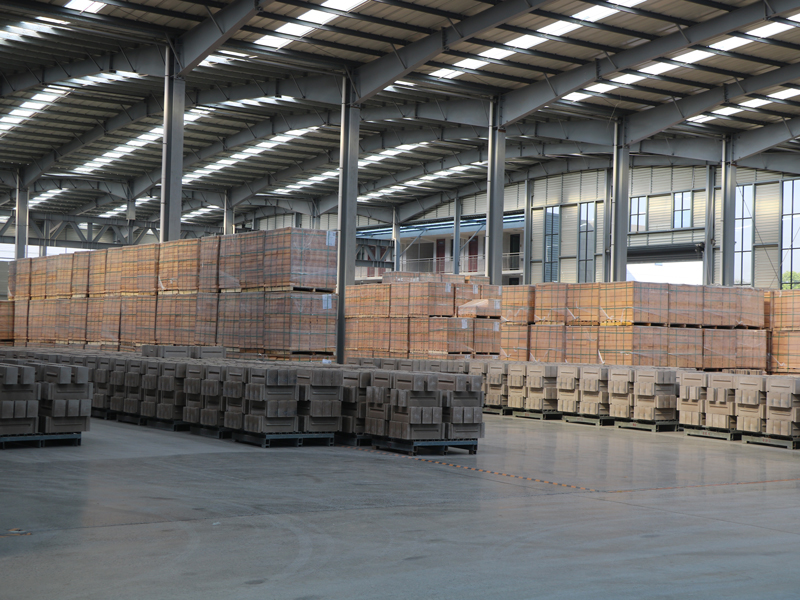 Tips When Choosing Refractory Bricks for Sale
Understand Properties
Physical and chemical properties are important references for customers to choose high temperature refractory bricks. For example, corundum brick has higher content of Al2O3 as well as higher refractoriness. When the properties are clear, customers can find suitable products you need.
Consider Application Environment
Clear application environment includes service temperature, chemical environment and many other information. According to the specific information of the high heat fire brick, Kerui international business manager is able to provide accurate solution at the shortest time.
Compare Cost Effectiveness
It is not that the cheaper the refractory brick, the higher the economic benefit. Thus, what you need to purchase is really high quality refractory bricks to last the long term of your project. According to feednack of customers, Kerui firebricks have advantages of affordable and durable.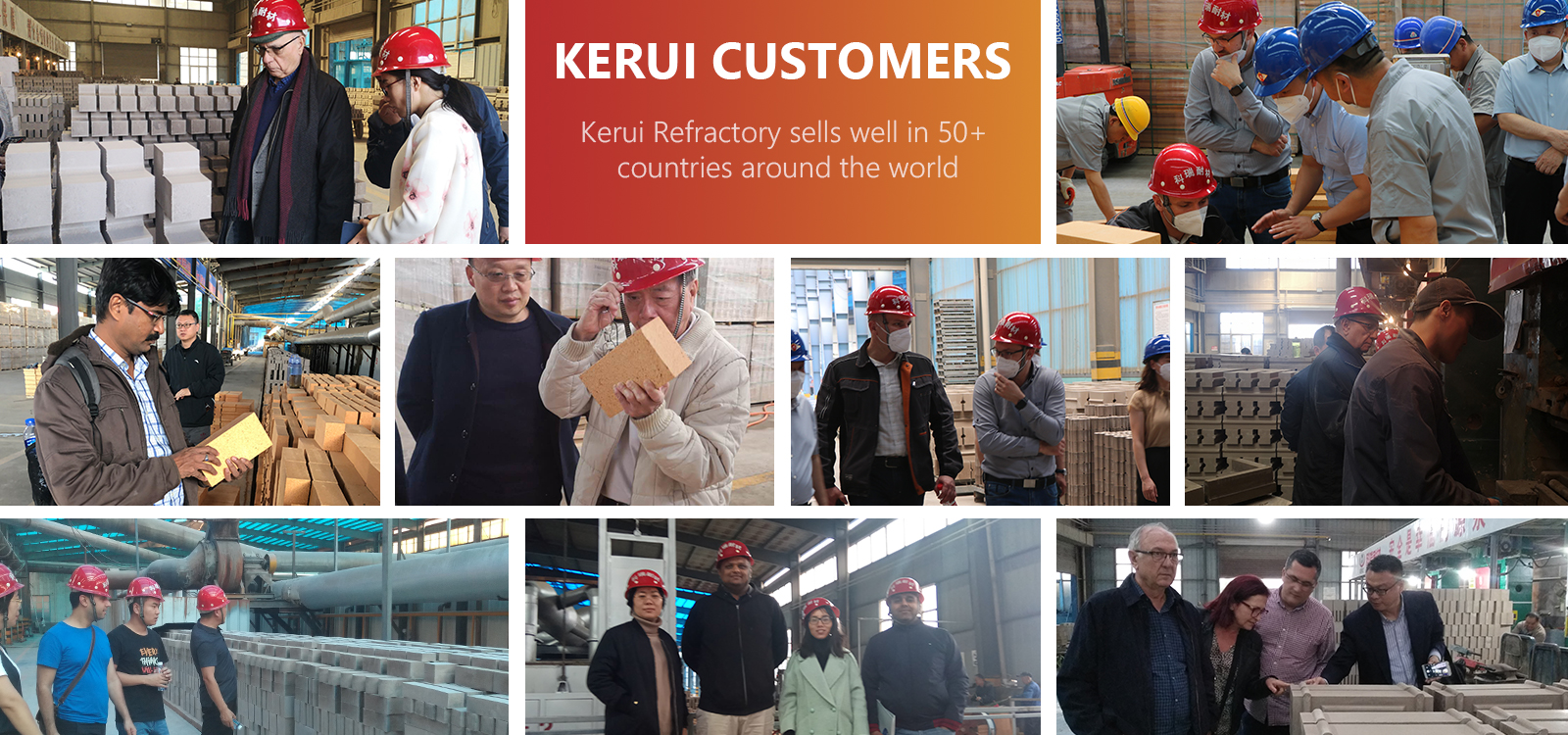 Pay Attention to Certificates
Refractory bricks with authority certificates encourage customers purchase with confidence. Additionally, Kerui refractory bricks for sale are certificated by ISO, CE, SGS and many honors from local government. Moreover, we've won many honors from the industry and goveronment.
Related Cases
Related cases about China refractory bricks can provide customers with powerful references. Additionally, Kerui Refractory has 1700+ cases in more than 30 countries. Due to high-quality refractory products and services, we have accumulated a wide range of praise from customers.
Complete Service
It's important to seek a manufacturer with complete service. Therefore, customers can save time and energy through buying Kerui dense refractory bricks. Kerui provides complete service from the consulation of products, production, delivery to the final after sales support.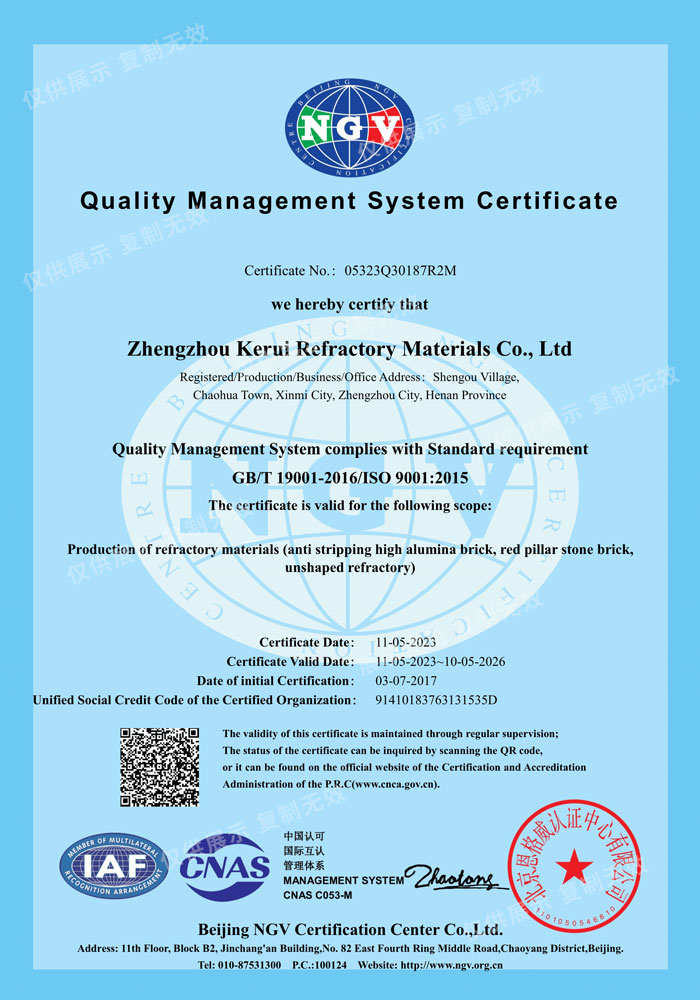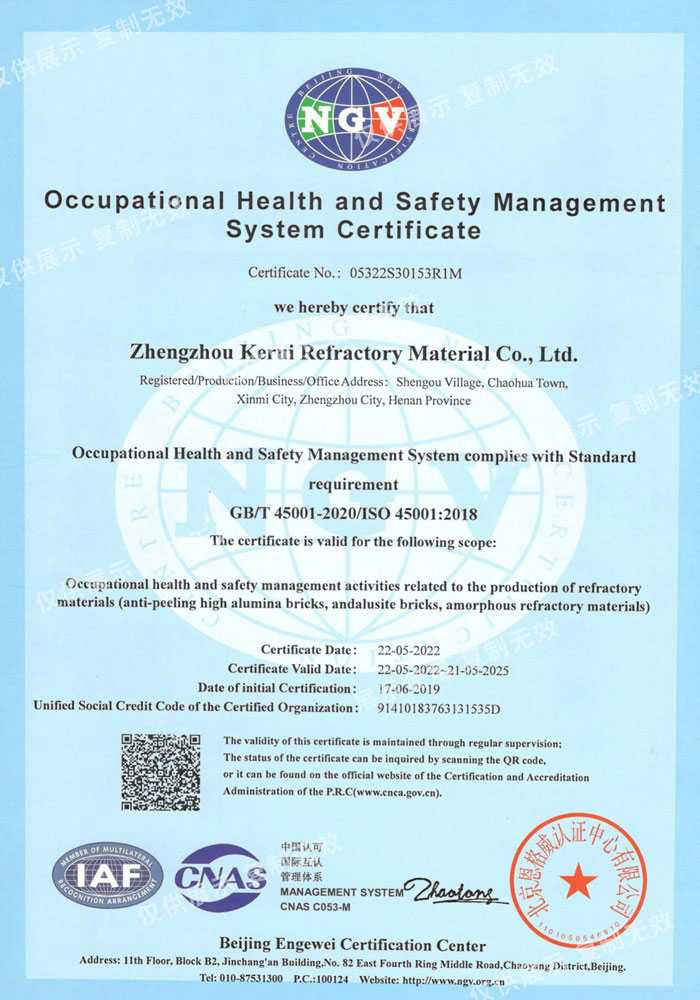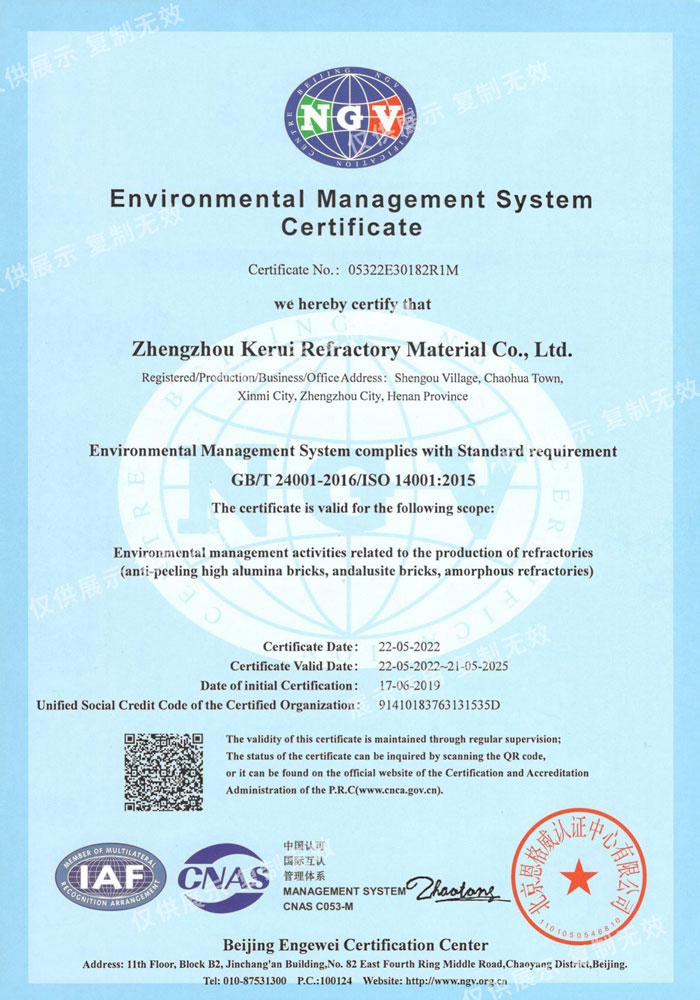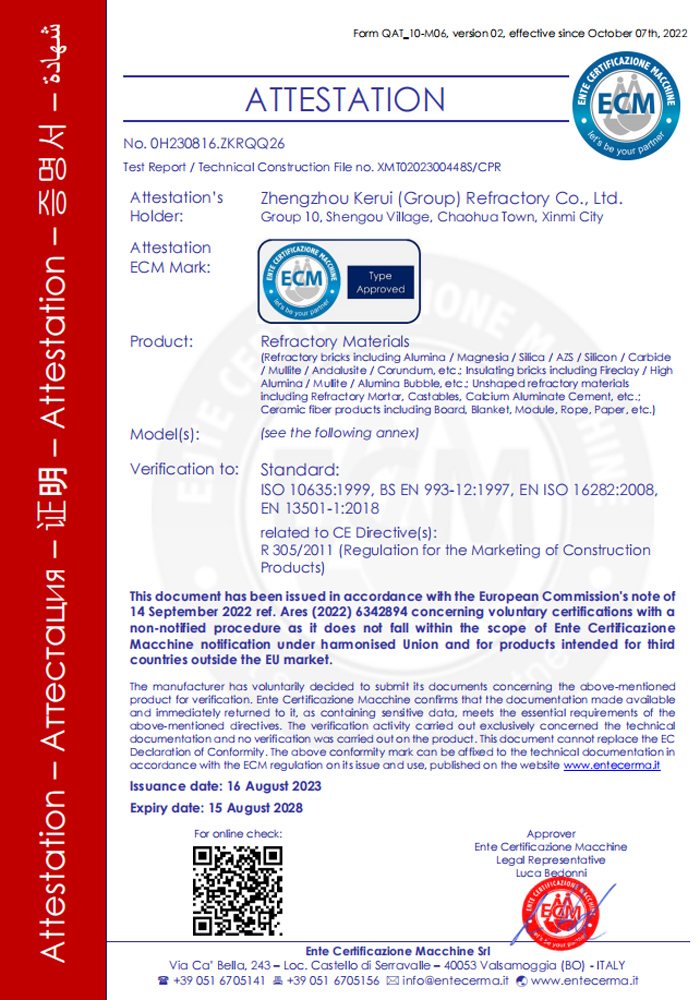 Conclusion
Kerui refractory bricks for sale are always reliable. To save time and energy, we sincerely recommend you build long-term relationships with Kerui Refractory. Do not hesitate to make Kerui as your preferred partner for refractory brick supply.[/lightweight-accordion]