Silicon Carbide Refractory Bricks
As an effective composite refractory material, silicon carbide refractory brick is harder and has better refractoriness and corrosion resistance. Silicon carbide brick has wide application in different parts of high temperature furnaces for the excellent performance.
70-85

SIC%(≥)

2.3-2.6

Bulk Density(g/cm²)

1600-1700

Refractoriness Under Load(°C)

80-100

Cold Crusing Strength(MPa)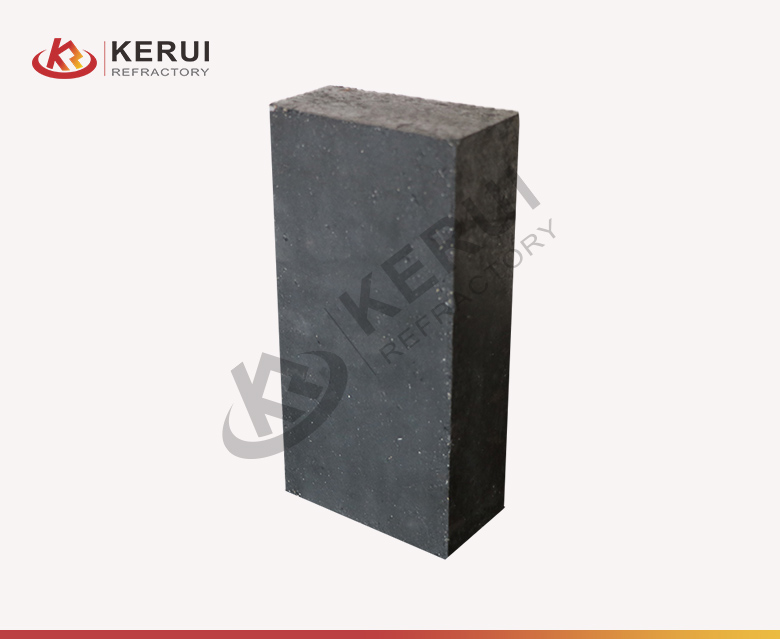 What Are Silicon Carbide Refractory Bricks?
Main chemical composition of silicon carbide brick is silicon carbide powder. Besides, the SiC content is as high as 90%. In addition, SiC brick refractory brick manufacturers may add other additives to enhance some performances during the production process. With rich experience and advanced equipment, Kerui offers high-quality silicon carbide refractory materials.
In addition, Kerui silicon carbide refractory brick is also called silicon carbide fire brick, silica carbide brick, SIC brick.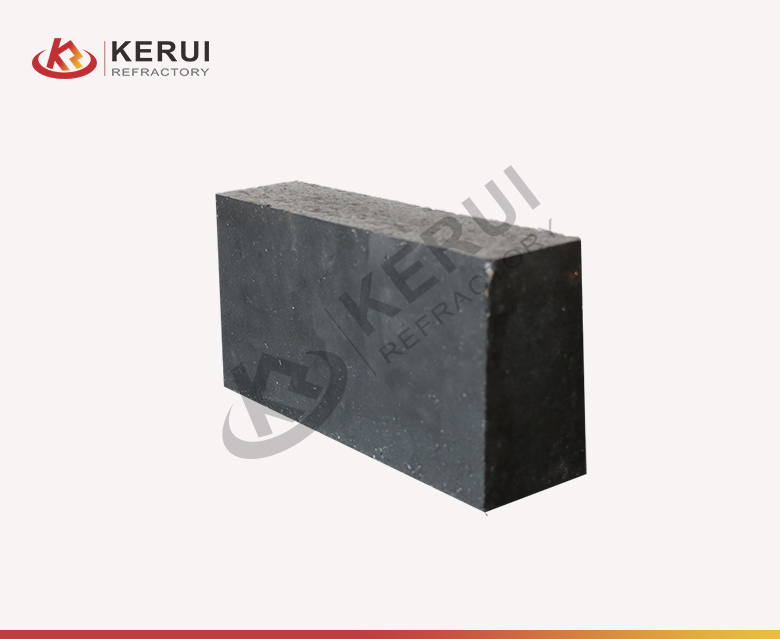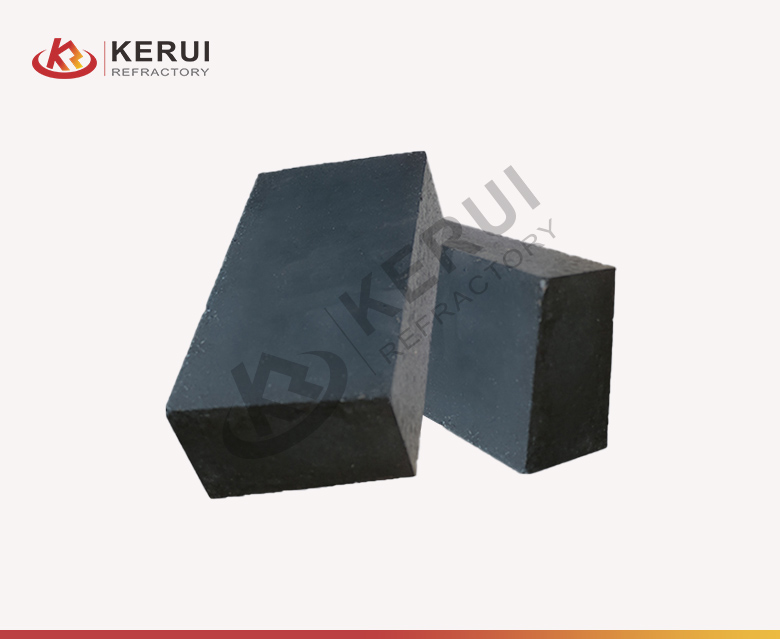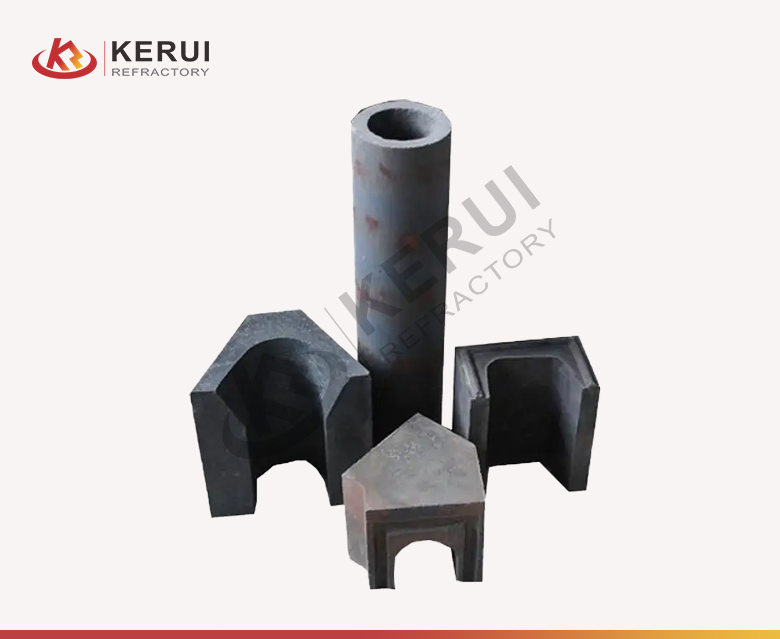 Technical Data of Kerui Silica Carbide Refractory Bricks for Sale
On the basis of different requirements and chemical compositions, Kerui provides 5 kinds of silicon carbide bricks for sale. You can combine your production situation and the following index to confirm which SiC brick suits you best.

| ltem | Oxide Bond SiC Brick | Green SiC Brick | Corundum Silicon Carbide Brick | Mullite Silicon Carbide Brick | High Alumina SiC Brick |
| --- | --- | --- | --- | --- | --- |
| SiC (% ≥) | 90 | 90 | 70 | 65 | 20 |
| Al2O3 (% ≥) | / | / | / | 20 | 55 |
| Fe2O3 (% ≤) | 0.6 | 0.6 | 1.0 | 1.0 | 1.5 |
| Bulk Density (g/cm³ ≥) | 2.6 | 2.6 | 2.7 | 2.3 | 2.5 |
| Apparent Porosity (% ≤) | 17 | 17 | 22 | 20 | 20 |
| Cold Crushing Strength (MPa ≥) | 100 | 100 | 100 | 80 | 80 |
| Refractoriness Under Load (℃≥, 0.2MPa, 0.6%) | 1650 | 1650 | 1700 | 1600 | 1600 |
Classifications of Kerui Silicon Carbide Refractory Brick
According to different combination methods, Kerui silicon carbide refractory brick can be divided into oxide-bonded SiC brick (clay combined SiC brick, high alumina SiC brick, corundum SiC brick), nitride-bonded SiC brick (Si3N4 bonded SiC brick, Sialon bonded SiC brick), self-bonded SiC brick (β-SiC bonded SiC brick and recrystallized silicon carbide SiC brick) and silicon infiltration reaction silicon carbide fire resistant bricks. To satisfy your requirements, here we mainly introduce 3 kinds of commonly used oxide-bonded silicon carbide blocks:
Clay Combined Silicon Carbide Refractory Bricks
Clay combined silicon carbide brick is mainly composed of different particle sizes of silicon carbide powder and clay as a binder. Besides, these materials give endow clay-bonded silicon carbide bricks with better thermal conductivity, thermal shock resistance and wear resistance.
High Alumina Silicon Carbide Refractory Bricks
High alumina silicon carbide fire brick has higher content of Al2O3. The temperature of sintering process is about 1370-1480℃ (2498-2696℉). After sintering, high alumina silicon carbide brick will be insulated for 6-8 hours. Therefore, this brick has outstanding performance on hardness, thermal conductivity and thermal shock resistance.
Corundum Silicon Carbide Refractory Bricks
Corundum silicon carbide brick uses brown corundum as aggregate. Besides, this brick adds 10% silicon carbide powder and uses phosphoric acid as a binder. Corundum silicon carbide brick has better erosion resistance, hardness, abrasive resistance and thermal shock resistance.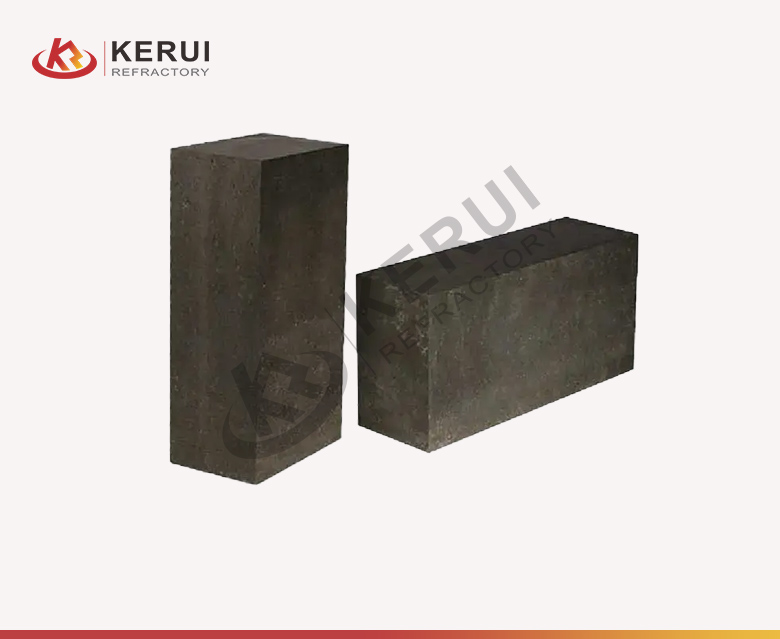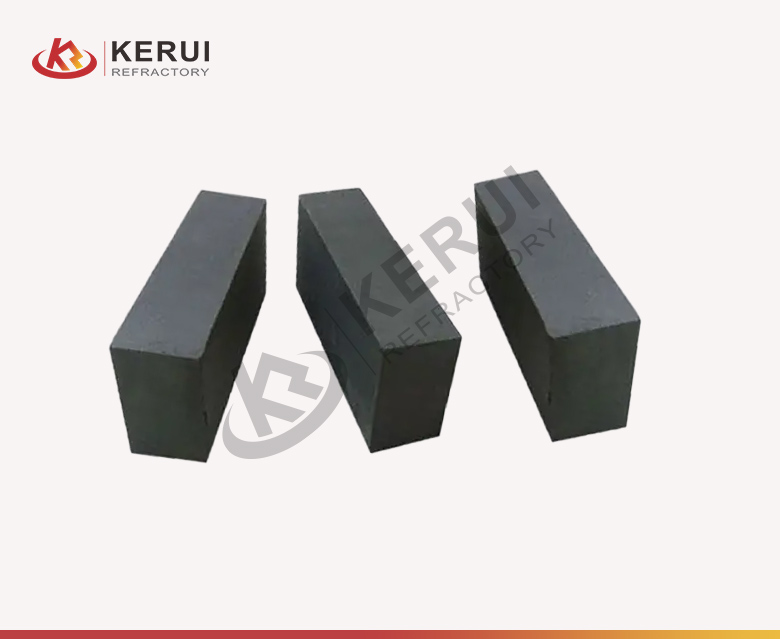 Advantages of Kerui Silica Carbide Refractory Brick
High Stability
With excellent chemical composition, Kerui silicon carbide bricks have high stability and belong to super-hard materials. Therefore, this kind of switch is not easy to be damaged by external forces and can maintain stable performance at extremely high temperatures. In the long run, the use of silicon carbide bricks in high-temperature furnaces can achieve high economic benefits.
Strong Corrosion Resistance
Kerui silicon carbide bricks have high purity and relatively high density, which can effectively prevent the penetration of corrosive substances. Moreover, a dense carbide layer will be formed on the surface of silicon carbide bricks, which also plays a role in isolating and protecting the brick.
Better Energy-saving Effect
Due to high thermal conductivity of Kerui SiC refractory brick for sale, the heat can be transferred fast. Compared with other refractory bricks, Kerui silicon carbide brick can achieve an energy-saving effect of more than 50%. Therefore, customers prefer applying this brick in the lining, furnace wall, burners and other places that need higher heat demand.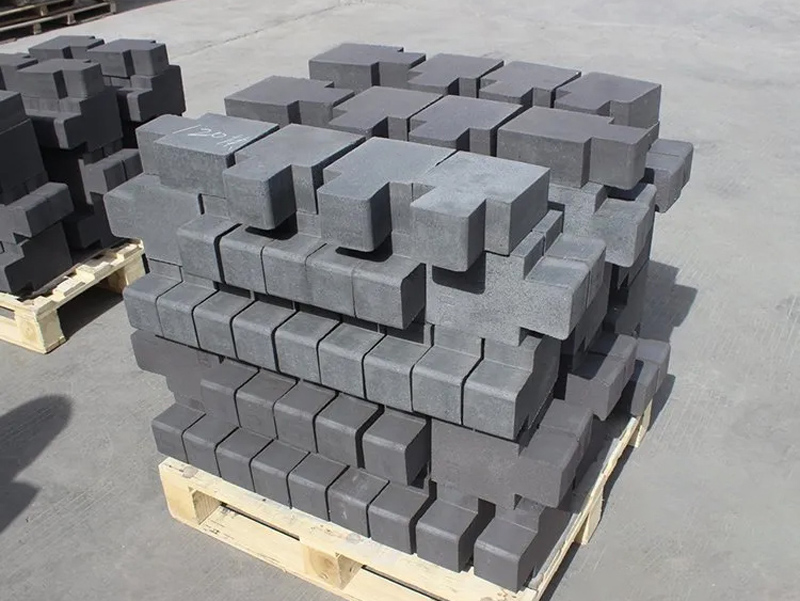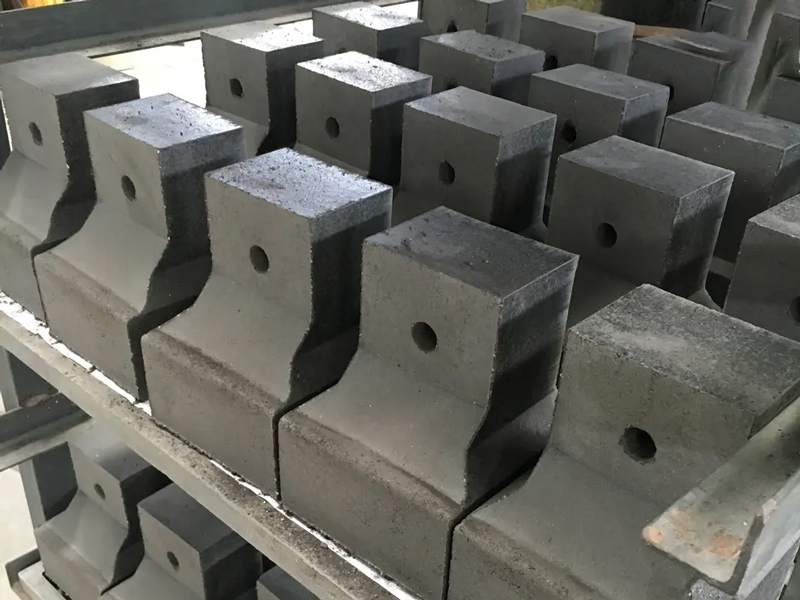 What are Silicon Carbide Refractory Bricks Used for?
Steel and Iron Making Industry
In addition, Kerui silicon carbide brick can effectively conduct heat and reduce energy loss in steel and iron making industry. Thanks to its stability, this brick plays an important role in keeping the stable running of steel and iron furnace.
Commonly, the silicon carbide brick is suitable for ladle lining, nozzle, plug, blast furnace bottom and bosh, converter, electric furnace and steel hole, and water-free cooling slideway.
Petrochemical Industry
Petrochemical industry has high demand for comprehensive performance of refractory bricks. Additionally, Kerui silicon carbide firebrick lining can meet the complex requirement.
In the petrochemical industry, customers prefer to use silicon carbide bricks in many places. Fore example, linings for petroleum cracking furnaces and reforming furnaces, linings of oil refinery pipes and containers, linings of petroleum storage tanks, and furnace wall insulation materials.
Non-ferrous Industry
During the processing and smelting of non-ferrous metals, smelting furnaces are often corroded by metal particles, acidic and alkaline solutions. Correspondingly, the erosion resistance of Kerui silicon carbide bricks meets the demand.
In non-ferrous metal smelting, there is a wide application of silicon carbide bricks in stills. For instance, fractionation column trays, electrolyte side walls, smelting metal pipes, pumps and smelting metal crucibles.
Powder Industry
Many equipment in the power industry operate at extremely high temperatures, and there are corrosive gases in combustion equipment and flue gas treatment equipment. Besides, high temperature and corrosion-resistant silicon carbide bricks are suitable for the power industry.
In the power industry, you can see the application of silicon carbide bricks  in key components such as boiler linings, chimneys, burner nozzles, heat exchangers, and ash treatment systems in power plants.
Aerospace Industry
Silicon carbide bricks are the ideal refractory choice when manufacturing components for aerospace equipment. Because this kind of fire retardant brick can guarantee the reliability of the system.
In the aerospace industry, customers often use silicon carbide bricks to make satellite and navigation components, lining plates for engine nozzles, spacecraft thermal protection systems and combustion chambers and propulsion systems, etc.
Glass Industry
In the glass manufacturing process, it often refers to the erosion of acidic and alkaline liquor and shock of glass particles. when it comes to refractory materials, silicon carbide bricks stand out with their exceptional corrosion resistance and thermal shock resistance. These properties make them the ideal choice for customers in the glass industry.
Customers use silicon carbide bricks to build high temperature parts of tundish furnaces, glass annealing furnaces and high-pressure boiler tank furnaces and regenerators, as well as lining the combustion chamber of waste incinerators.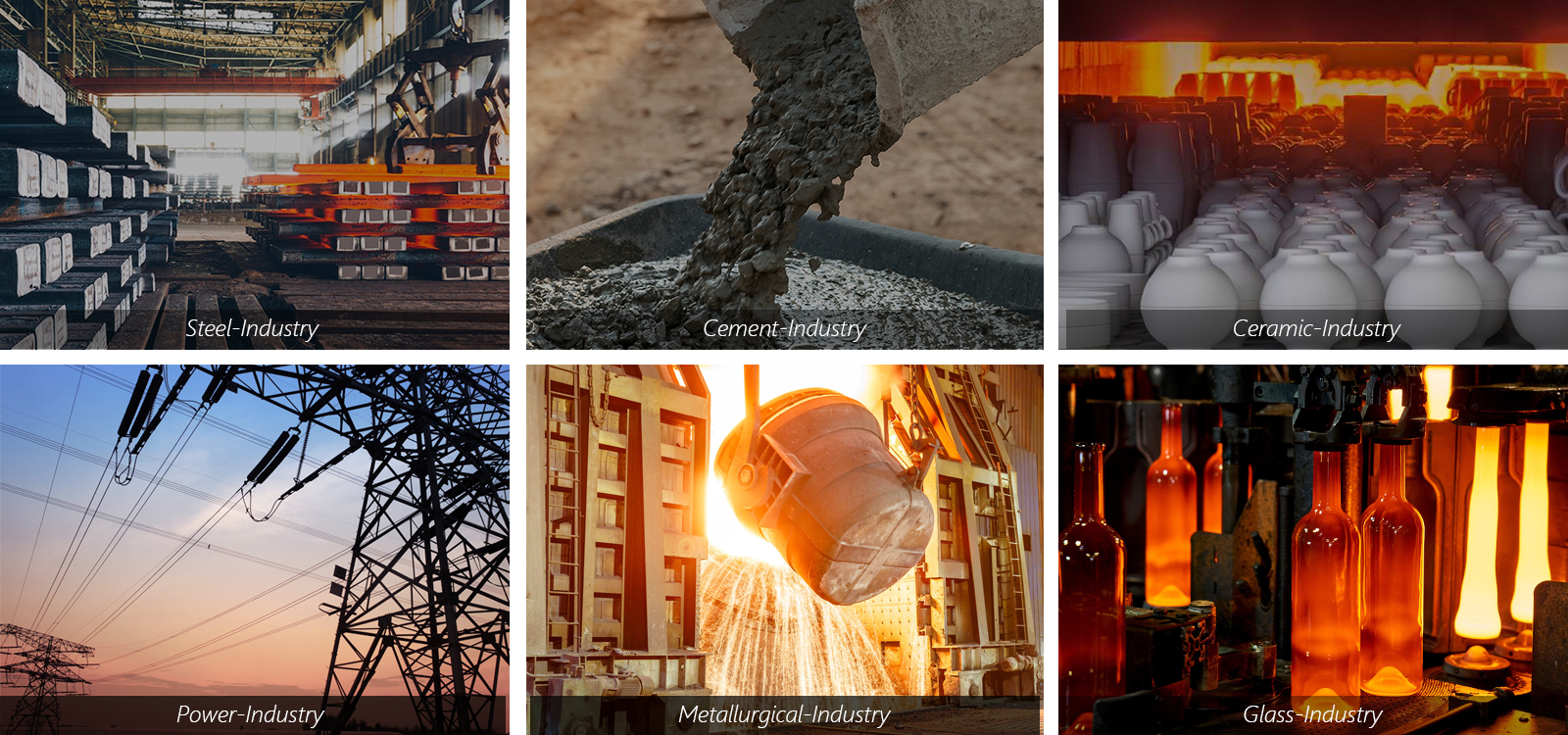 Buy Kerui Silica Carbide Refractory Brick at Reasonable Price
Kerui understands that silica carbide brick price is a key factor that influences customers' purchase. So we provide affordable SiC bricks for sale. There are a few reasons why Kerui offers silicon carbide brick at reasonable price:
Ex-factory Price
By cooperating with Kerui, we ensure customers enjoy the ex-factory price of silicon carbide brick. In this way, customers can reduce the cost of intermediaries or distributors. So that customers receive the most cost-effective pricing directly from the source. If you want to buy cheap refractory brick, please contact us now.
Low Raw Material Cost
One of the key factors to the great price is the low raw material cost of silica carbide. The surrounding of Kerui factory has rich mineral resources. As a result, Kerui produces this SiC brick with low cost and high quality. With the high-quality materials, customers can receive affordable SiC brick with excellent property.
Large-scale Production
Kerui masters advanced production facility and technology, which allows the factory to achieve economies of scale and reduce per-unit production costs. Additionally, large-scale production of silica carbide brick not only helps Kerui optimize resources but also ensures a consistent supply of high-quality products at a great price.
It's worth noting that price is an important factor, while it shouldn't be the sole determining factor in your purchase decision. Quality, reliability, and technical support of Kerui are equally important considerations when buying silicon carbide refractory bricks.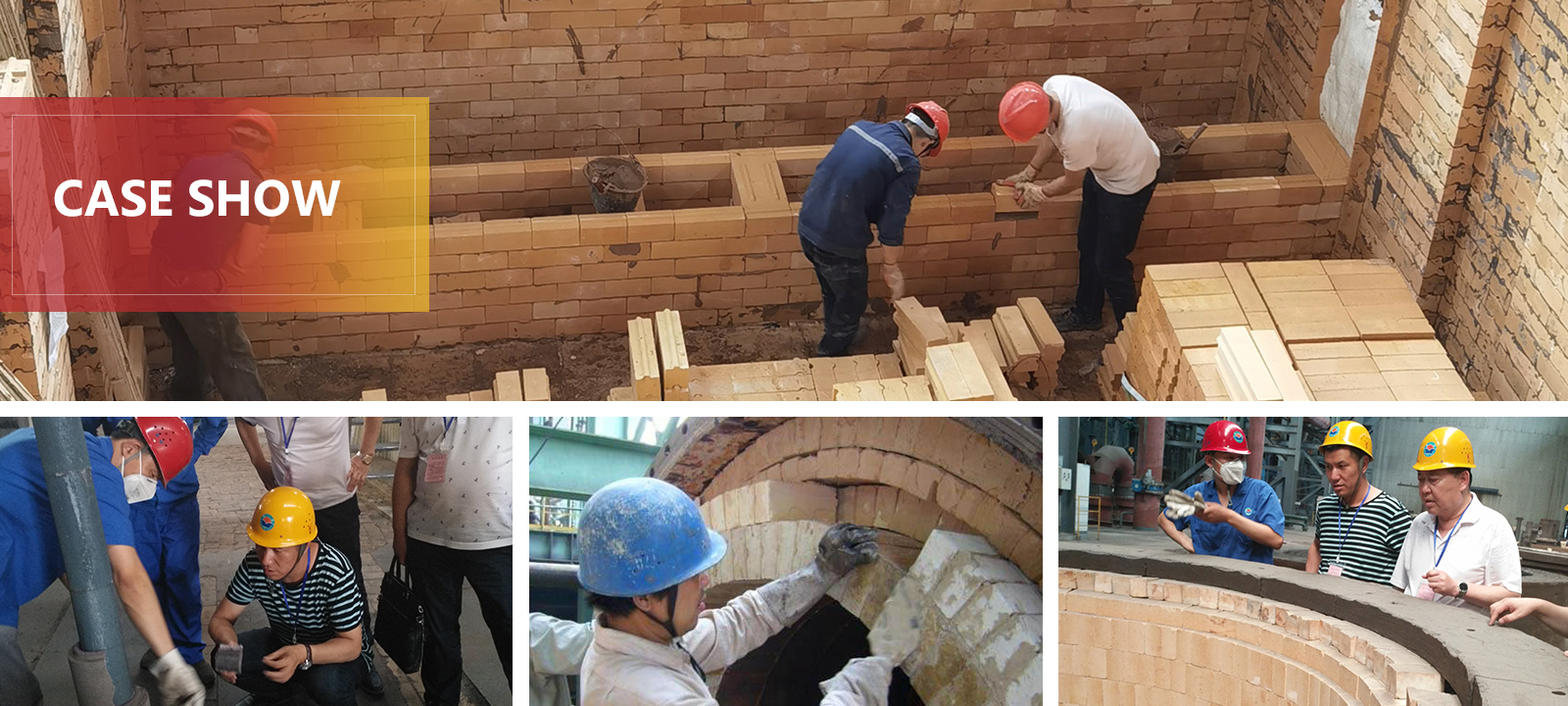 Original Silicon Carbide Refractory Brick Supplier – Kerui Refractory
Original Manufacturer
As the original silicon carbide refractory brick manufacturer, Kerui has complete control over the selection of raw materials, manufacturing process and inspection of final products. As a result, this ensures that our customers receive high quality products from refractory bricks manufacturers that meet the highest quality standards.
Strong R&D Ability
The professional team of Kerui continuously explores new technologies, materials, and manufacturing processes. Kerui attaches great importance to R&D and innovation ability. Therefore, this enables Kerui to stay at the leading of refractory industry and provide customers with advanced silicon carbide refractory solutions.
Rich Experience
Founded in 2004, Kerui accumulates wealth of knowledge and expertise to produce high-quality silicon carbide fire bricks. More importantly, Kerui is skillful in the design and production of special-shaped SiC bricks. In addition, Kerui exports refractory materials to more than 30 countries and reaches about 20,000 customers. The professional team of Kerui has rich experience in different industries and various project situations.
Flexible Production
Kerui Refractory China is good at manufacturing silicon carbide bricks flexibly. Kerui supports personalized chemical compositions, sizes and shapes. That is to say, Kerui understands that each customer's application is unique. Moreover, our flexible production capabilities enable us to provide tailored solutions.
Choosing Kerui as your supplier, you can find high-quality silica carbide refractory bricks and wide range of other refractory materials as well as comprehensive support. Contact Kerui Refractory today to discuss your specific requirements and get a customized solution!