Buy Fire Brick
When building high-temperature kilns, fire brick is necessary. This brick can withstand extremely high temperatures and keep stability of kilns. According to various working environments, you'd better buy fire brick that suits your project best. Please keep reading to know more about it.
55-82

Al2O3% (≥)

1.9-3.9

Bulk Density (g/cm³)

1250-1790

Refractoriness Under Load (℃)

30-200

Cold Crushing Strength (MPa)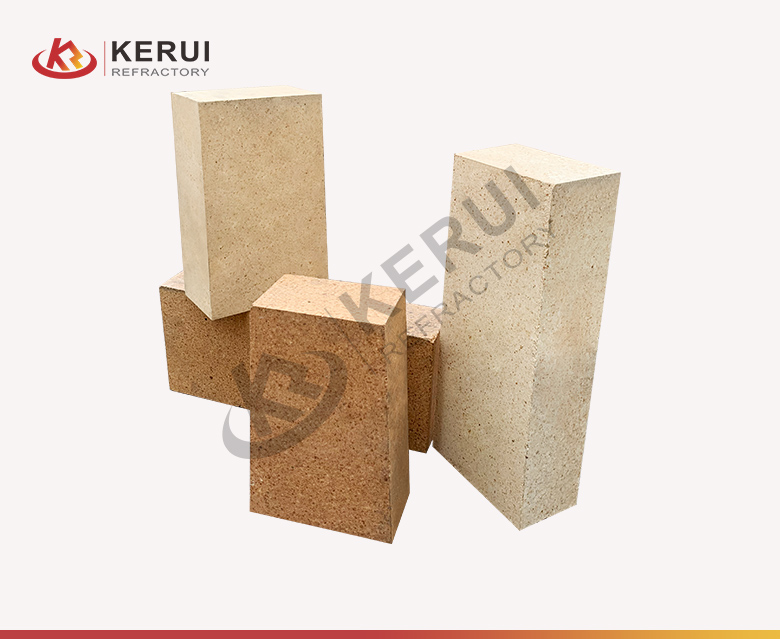 Basic Introduction of Kerui Fire Bricks
Fire brick is mainly made of fire clay. To enhance the performance in some aspects, alumina, magnesia, silica and other chemical is also added. Kerui fire brick uses high-purity raw materials and adapts advanced manufacturing technology. This results in excellent performance of bricks such as high refractoriness, good chemical corrosion, good hardness and thermal stability and so on.
Fire brick is also called refractory brick, heat resistant brick, high temperature resistant brick, high temp fire brick and so on. As you can tell from the name, these bricks can withstand extremely high temperatures. If you're interested to buy fire bricks, please contact Kerui now to receive more details.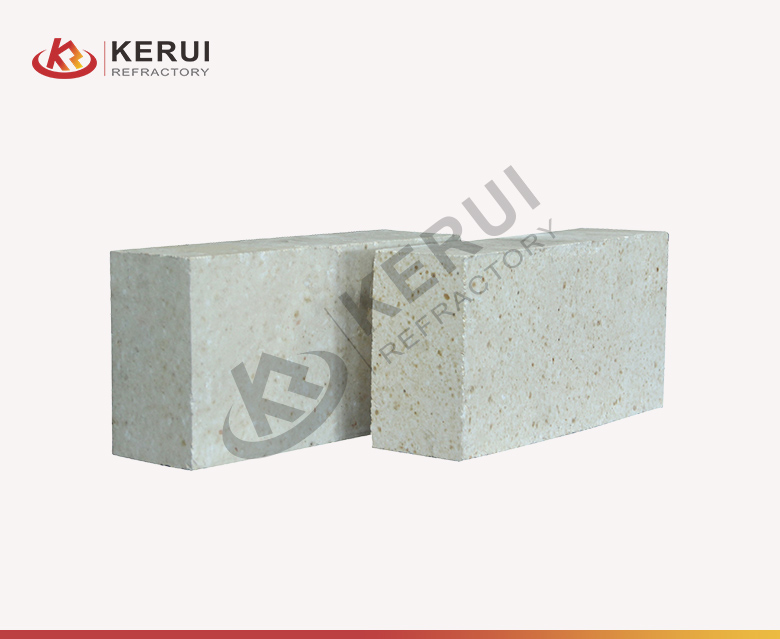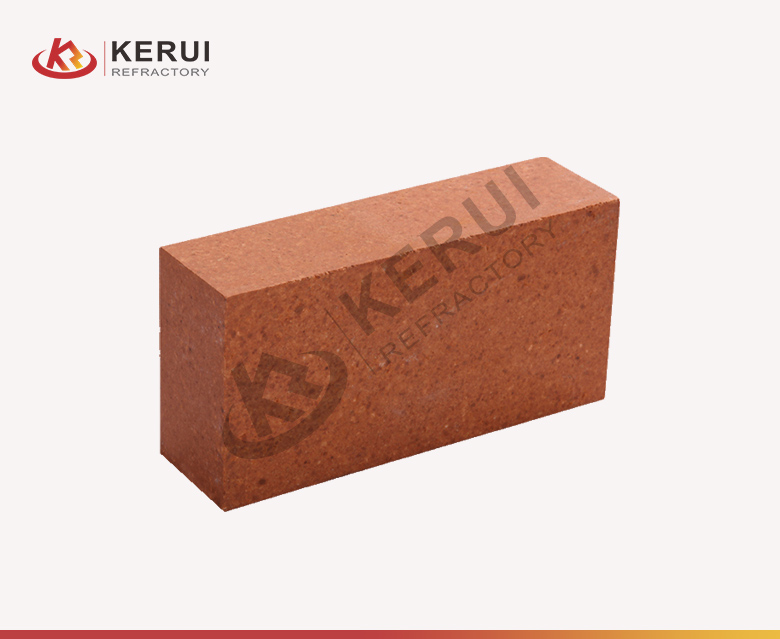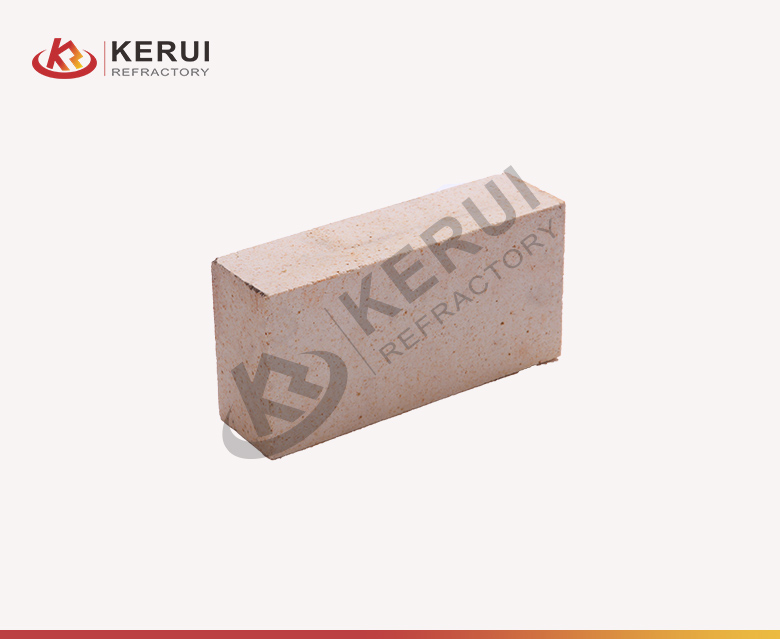 Buy Suitable Fire Bricks for Your Project
Buy Acid Fire Brick for Sale
Acid fire bricks are specially designed to withstand the corrosive effects of acidic compounds. They are ideal for industries dealing with chemicals, petrochemicals, and metal refining, where exposure to aggressive substances is common. When you buy fire brick with acid resistance, please consider their acid resistance rating and compatibility with the specific chemicals present in your application. Kerui acid fire bricks include fireclay bricks and silica bricks.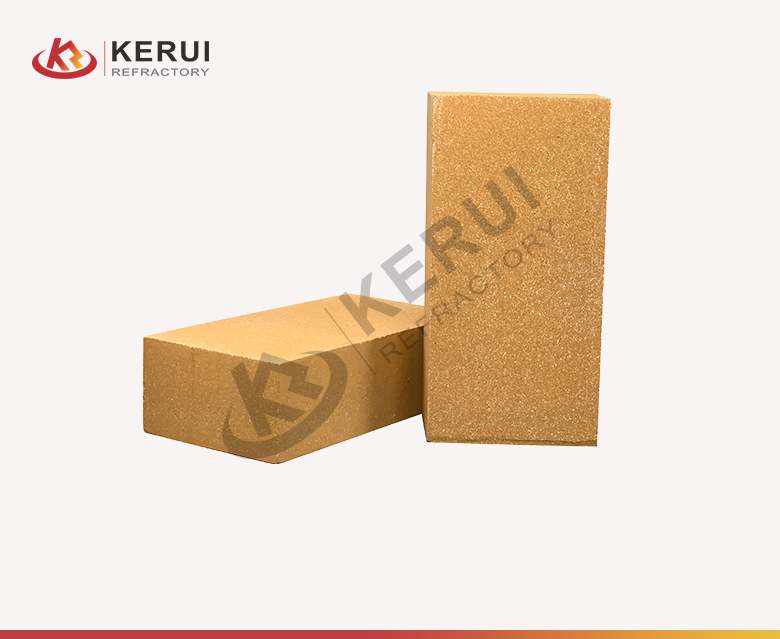 Buy Neutral Fire Brick for Sale
Neutral fire bricks have a balanced composition that provides versatility. Customers can buy fire brick with a good combination of thermal conductivity, mechanical strength, and resistance to temperature fluctuations. They are suitable for a wide range of applications except for extremely chemical corrosion environments. Neutral fire bricks in Kerui are high alumina refractory bricks, corundum bricks, silicon carbide bricks, etc. Contact us for more details.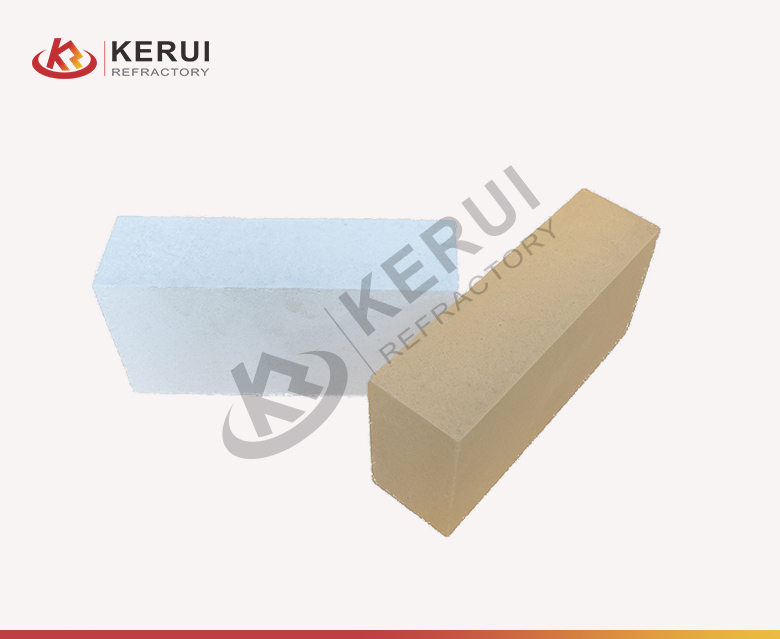 Buy Basic Fire Brick for Sale
Basic fire bricks are also called magnesia fire bricks. It's made from magnesium oxide and have a high melting point. They are known for their excellent resistance to high temperatures and basic environments. When customers buy fire brick with strong basic chemical resistance, they are probably in industries such as steel-making, non-ferrous metals, and cement production. Kerui has experienced engineers professionalized in magnesia bricks.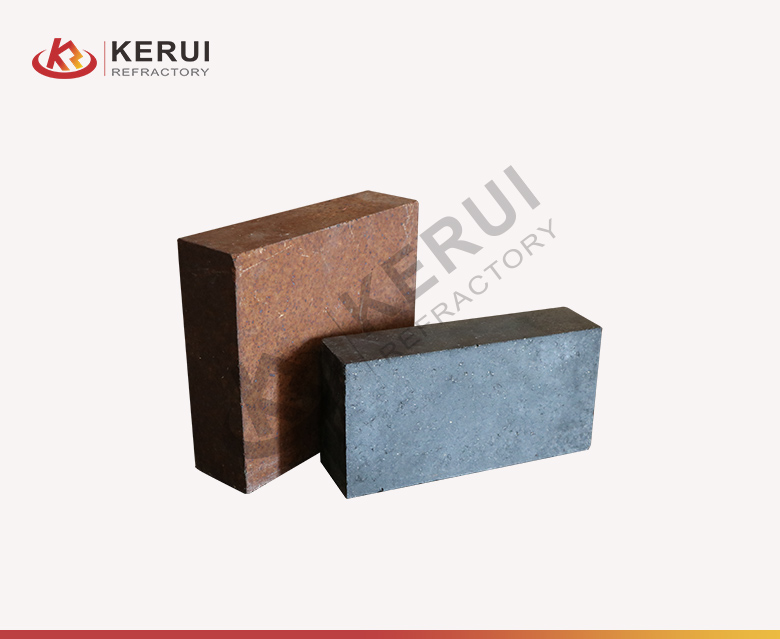 Benefits of Buying Kerui Fire Bricks for Sale
Excellent Performance
High refractoriness
Thermal stability
Good wear resistance
Kerui fire bricks are engineered to provide excellent performance in high-temperature applications. They have high heat resistance, allowing them to withstand extreme temperatures without losing their structural integrity. These fire bricks offer excellent insulation properties, minimizing heat loss and ensuring efficient heat retention within kilns, furnaces, and fireplaces. The outstanding performance of Kerui fire bricks contributes to the overall efficiency and effectiveness of the heating process. Customers are assure to buy lining brick from Kerui Refractory and reliaze good effect.
Cost-effective Solution
Fair price
Long service life
Rewards
Kerui fire resistant bricks for sale offers a cost-effective solution for high-temperature applications. More importantly, the durability and long lifespan of firebrick liners can reduce the need for frequent replacements. Also, this results in less costs over time. Additionally, the excellent refractory properties help to improve energy efficiency, as well as reduce energy consumption and lowering operational costs. The cost-effectiveness of Kerui fire bricks are attractive choices for various industries, including kiln operators, furnace manufacturers, and individuals seek for reliable fireproof solutions.
Consistent Quality
Intelligent production
Strict quality control
Certificates
Kerui fire bricks are certified by ISO and SGS. The manufacturing processes employed by Kerui ensure that each fire brick meets stringent quality control standards. This consistency in quality ensures that you can rely on Kerui fire bricks to perform consistently and meet your specific requirements. Consistent quality also means that the fire bricks will have uniform properties, facilitating easier installation and maintenance. This property is helpful to extent the service life of your kiln.
Environmentally Friendly
Renewable materials
Green production
Harmless products
Kerui attaches great importance to environmentally friendly. The refractory bricks are made from natural raw materials that are non-toxic. It won't release harmful gases or pollutants during use. Additionally, Kerui Fire Bricks are often manufactured using eco-friendly production processes, minimizing energy consumption and reducing carbon emissions. By choosing to buy fire brick from Kerui, you can contribute to a sustainable and environmentally conscious approach to high-temperature applications.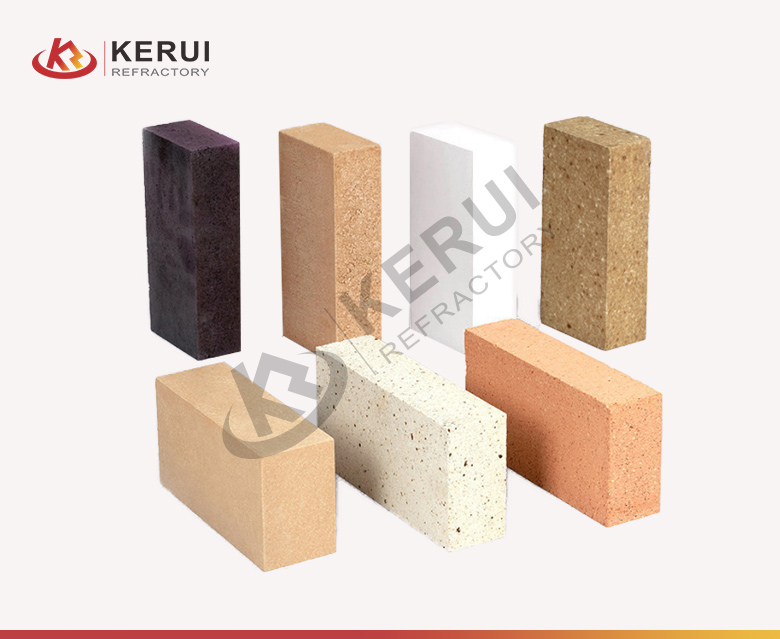 Customized Items of Kerui Fire Brick
Customized Chemical Compositions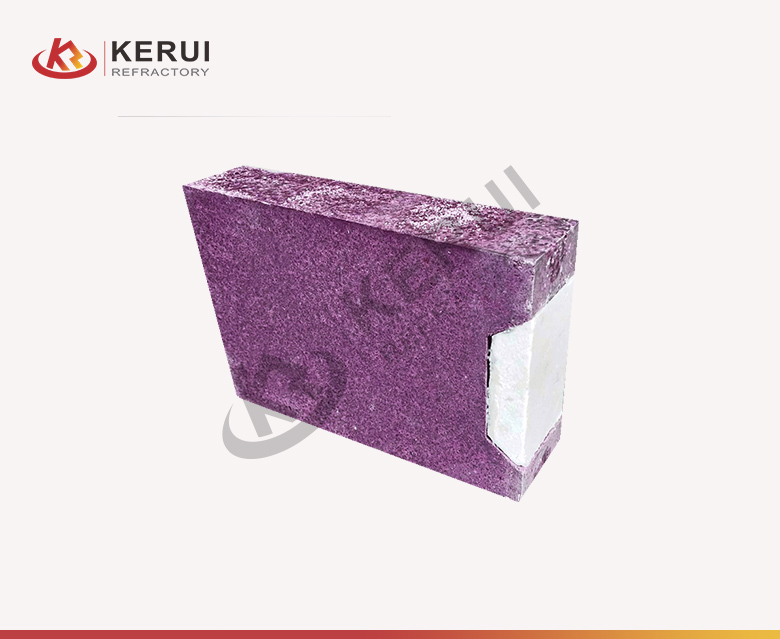 For specific using environments, Kerui will support customized chemical compositions when you buy all kinds of fire bricks. With professional engineers and intelligent batching system, Kerui fire blocks can meet exceptional effects. As a result, we can serve customers in various industries and customize the chemical composition of refractory bricks, which contributes to the success of their projects.
Customized Shapes and Sizes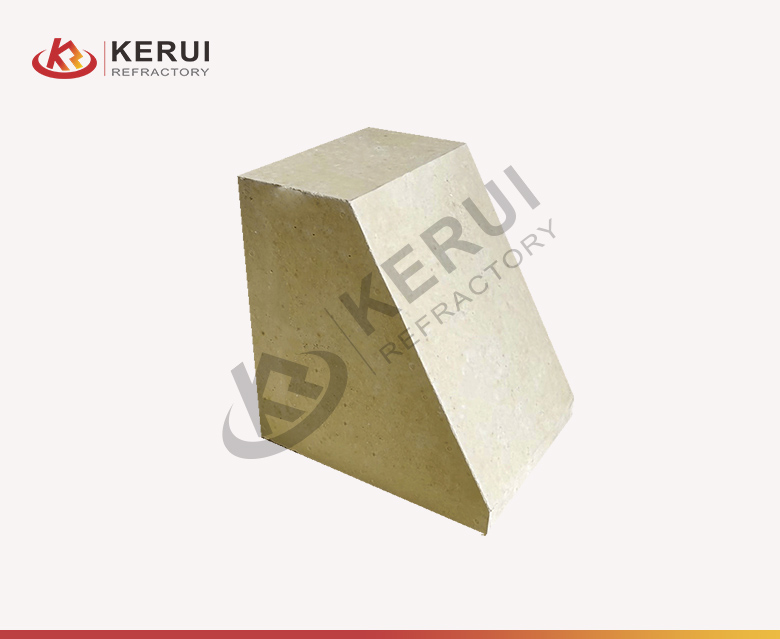 The purpose of buying fire bricks is also different. It may be used in different parts of high-temperature kilns. To save your time and energy, Kerui supports customized shapes and sizes of bricks. The common size of fire brick is 230x114x65mm. Special-shaped fire bricks include rectangular bricks, wedge bricks, anchor bricks and so on. And Kerui is able to produce fire bricks according to your drawing.
Customized Marks on Fire Brick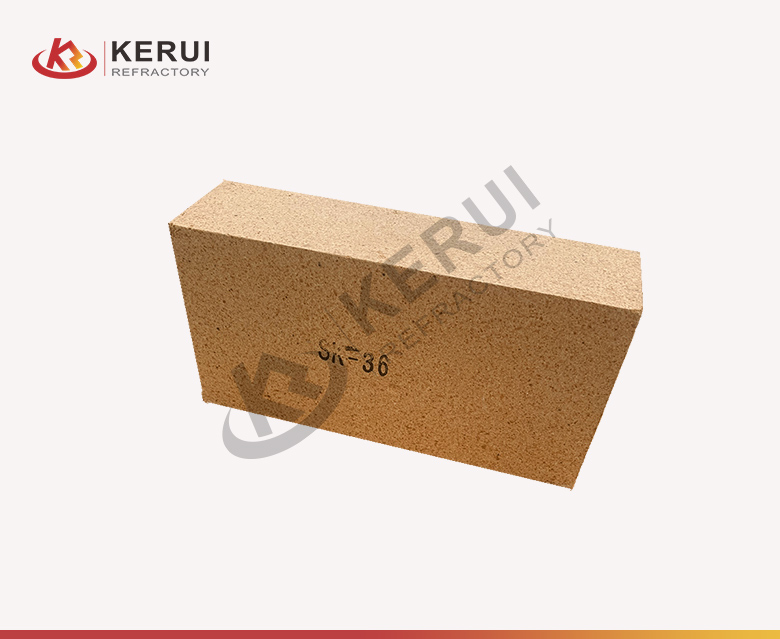 Marks on fire brick are convenient for your following uses. Customers prefer to customize marks like serial numbers, name of fire brick, composition of brick, name of supplier, date of production and so on. Meanwhile, Kerui can also customize the marks on the delivery package. Contact Kerui now to get a customized solution. If you still have questions about custom refractory bricks, take a look at what people are asking on
Quora
.
How is Fire Brick Made in Kerui?
Selection of Raw Material
Surrounded by rich and high-quality materials like refractory clay, alumina, silica, and other additives, Kerui factory inspects raw materials carefully. The quality inspection department will check the chemical composition, appearance and smell and many other index. Besides, qualified raw materials will be stored in partitions, which can ensure the property of final products.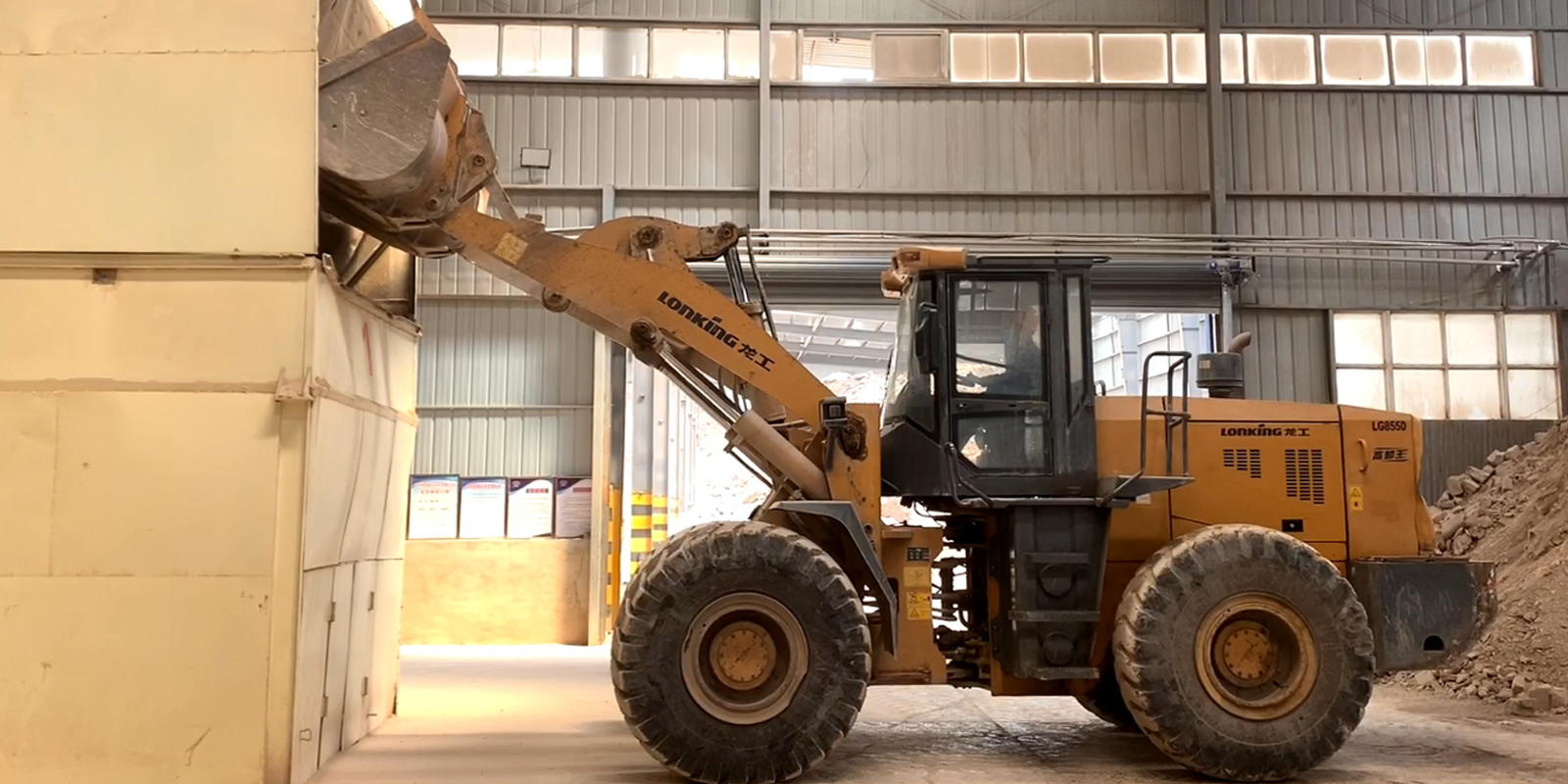 Mixing of Raw Materials
Kerui uses fully automatic batching system and strong mixing machine to finish the preparation work. Fully automatic machine controls accurate weight and ratio of materials. Besides, the mixing machine will stir these materials for more than 20 minutes to get fine brick pulp. These steps are essential to ensure the performance of fire bricks you buy.
Shaping of Fire Bricks
Once the raw materials are thoroughly mixed, the next step is to shape them into the desired form of fire bricks. Kerui employs various shaping techniques, including extrusion, pressing, or casting, depending on the specific requirements of the fire brick design. At the same time, these techniques help create fire bricks with consistent dimensions and shapes.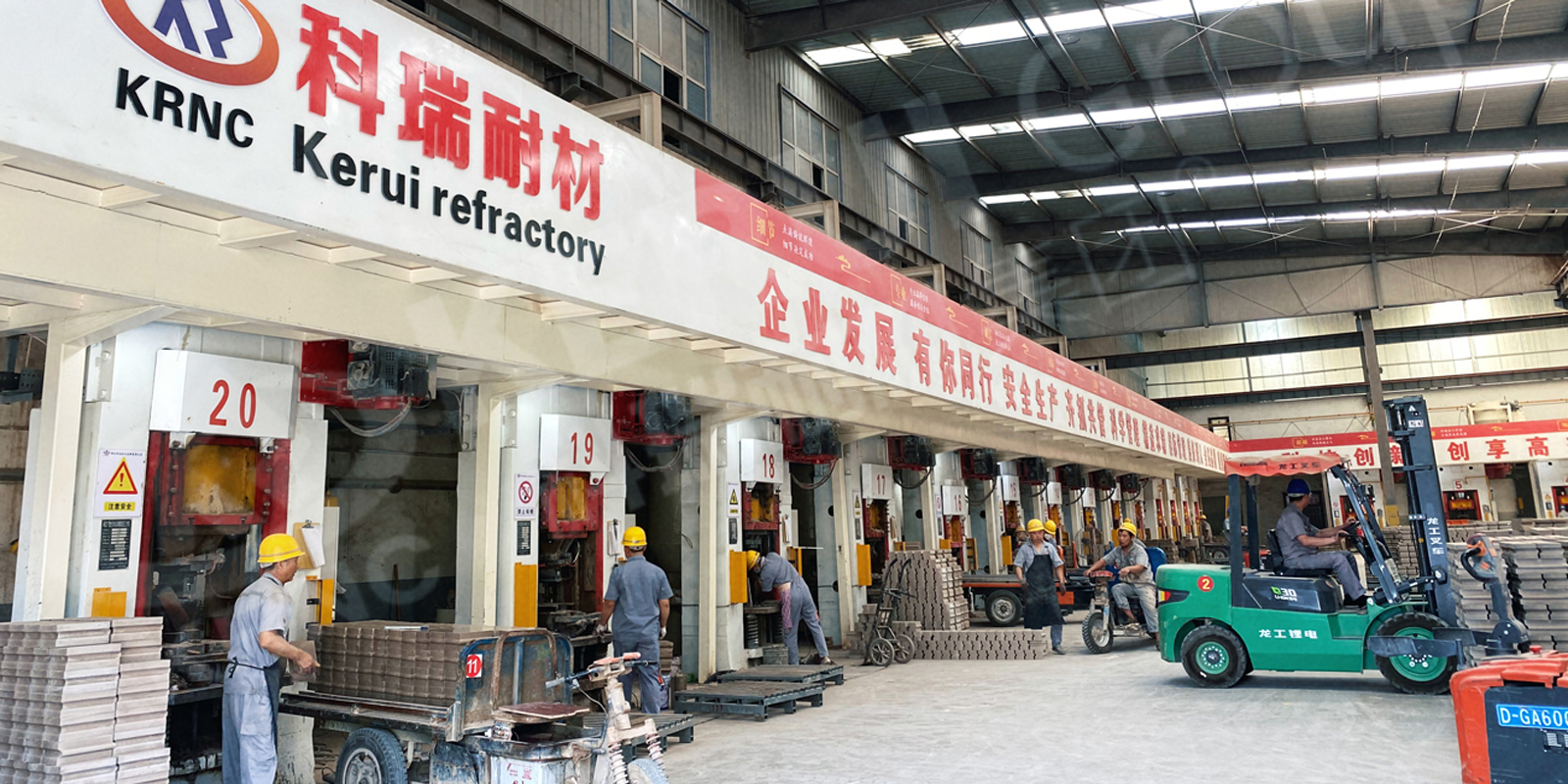 Drying of Fire Brick
Forme fire brick needs to be dried at a relatively low temperature. This step is to prevent cracking during subsequent high-temperature sintering. In addition, the excess moisture in the brick embryo will cause greater thermal stress in the subsequent process, which is not conducive to the formation of high-quality performance. Drying in advance can reduce energy loss.
Sintering of Firebrick
The sintering process is one of the key steps in the manufacture of fire bricks. Through high-temperature sintering, the raw materials in the fire brick will be combined with each other to form a strong brick structure. And after a series of chemical reactions, the compactness, high temperature resistance and wear resistance of Kerui fire brick are all enhanced.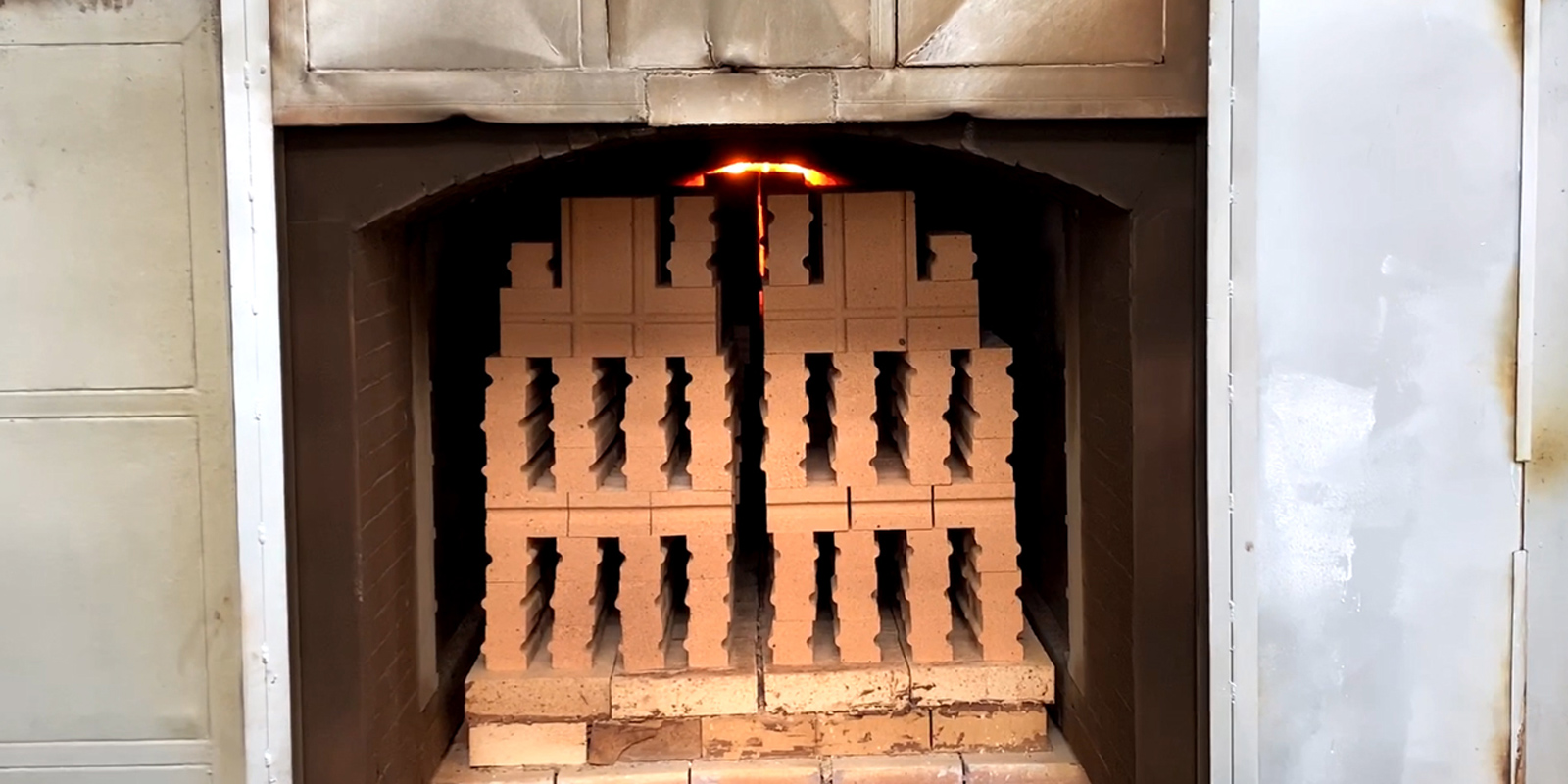 Package and Delivery
The quality inspection system will conduct spot checks on the finished bricks again. Qualified refractory bricks will be packed and transported to the customer's location according to requirements. Kerui packs the finished bricks in three layers, including wooden pallets, high-quality plastic films and steel belts. Also, there is a gurantee for safe arrival of products.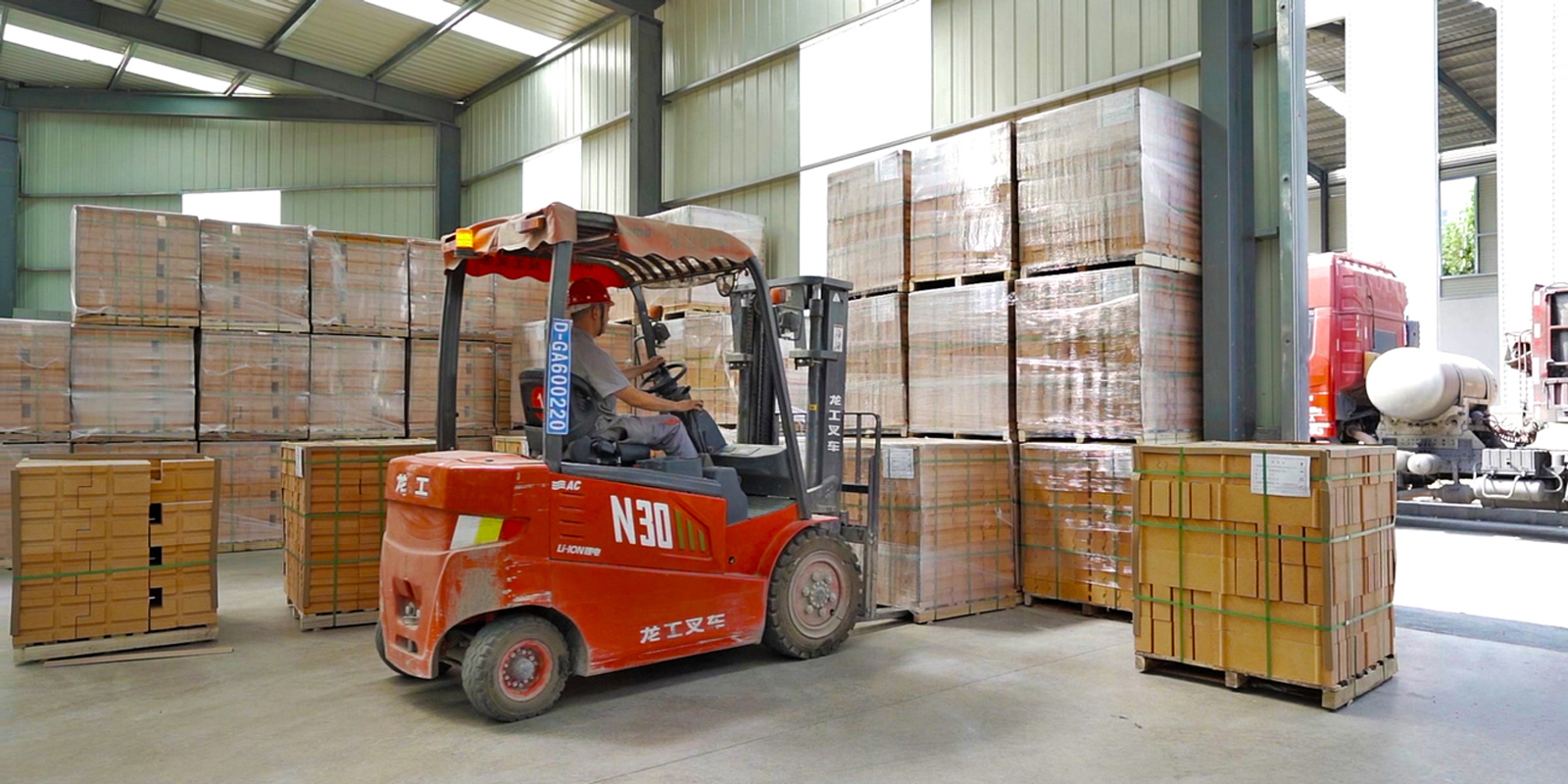 Main Purposes of Buying Fire Brick
Fire bricks are specifically designed and manufactured to withstand high temperatures and are commonly used in various applications. The main purposes of buying fire bricks include:
Linings of Kilns
High-temperature industries widely used fire bricks as linings in kilns, furnaces, and other high-temperature environments. For example, working temperature of Kerui corundum brick is about 1800℃ (3272℉). Meanwhile, these bricks provide insulation and protect the surrounding structure from the intense heat generated inside the kiln. The fire bricks are able to withstand extremely high temperatures. This property helps maintain the desired temperature uniformity and prevent heat loss, which ensures efficient operation of the kiln.
Tops of Kilns
The top of a kiln is an important area that requires heat resistance and durability. High-temperature industries used fire bricks to construct the top section of kilns to withstand the high temperatures generated inside. Fire bricks provide a strong and reliable barrier against heat. Thus, it's useful to prevent damage to the kiln's top structure and facilitate efficient heat retention. Many customers use Kerui fire brick to construct the top of their high temperature kilns and have realized goos results. You can also contact Kerui for a guide.
Bottoms of Kilns
The bottom of a kiln is subjected to extreme heat and direct contact with the materials being processed. Additionally, high-temperature industries utilized fire bricks in the construction of kiln bottoms due to their excellent heat resistance and durability. Meanwhile, Kerui fire bricks can protect the kiln's base structure from the intense heat and corrosive effects of the materials being processed, which ensures a longer lifespan for the kiln. During the construction, professional refractory brick suppliers will offer technical guide.
Corners of Kilns
The corners of kilns are particularly vulnerable to stress and cracking due to thermal expansion and contraction. High-temperature industries are used fire bricks in the corners of kilns to provide structural stability and prevent cracking caused by temperature differentials. The high-temperature resistance and thermal shock resistance of fire bricks make them ideal for this application. Therefore, application of firebrick in cornores can ensure the longevity and integrity of the kiln's corners. Please contact Kerui now to get suitable firebricks.
Walls of Kilns
Fire bricks form the primary construction material for the walls of kilns. The walls need to withstand the high temperatures generated inside the kiln while maintaining structural stability. Fire bricks offer excellent heat insulation and thermal shock resistance. Therefore, this is a strong guarantee that the kiln's walls can withstand extreme conditions. With this fire brick lining, there is a stable temperature environment for efficient operation. Kerui provides all kinds of high quality lining bricks for wordwide customers.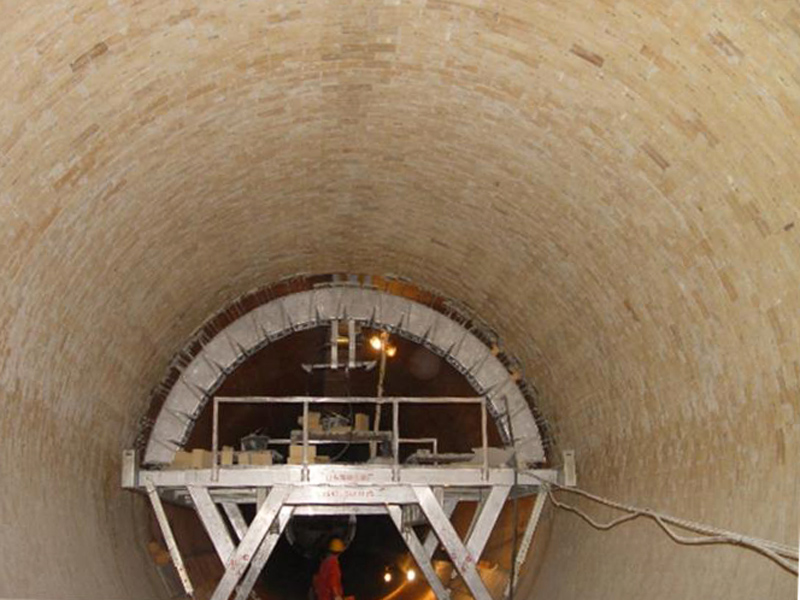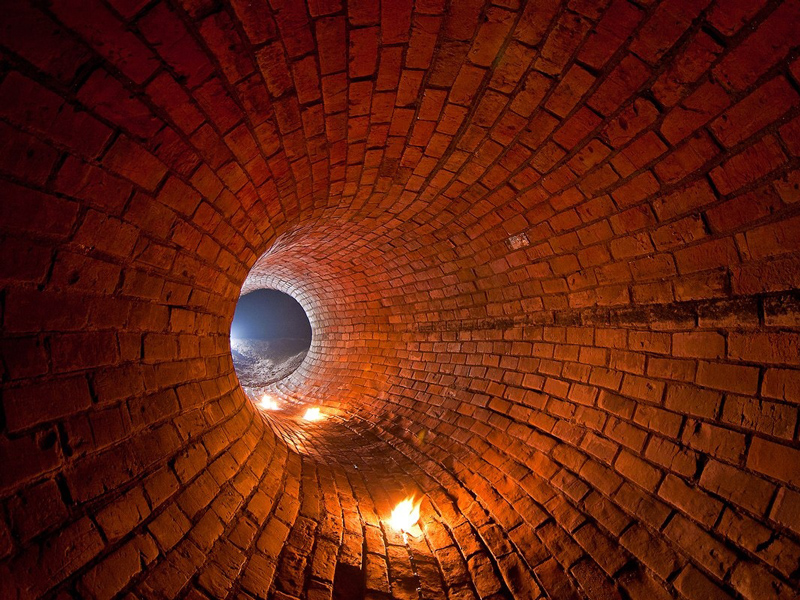 Where to Buy Discount Fire Brick?
Buying Fire Brick from Online Store
It is very convenient to buy refractory bricks in online stores, such as Alibaba, Amazon or other well-known stores. The advantage of this way is that when you need a small amount of refractory bricks, you can receive them quickly. Meanwhile, once you need to buy bulk fire bricks, you will find many limitations, such as cannot negotiated price, the supplier's production capacity cannot keep up and so on.
Buying Fire Brick from Manufacturer's Website
International and reliable fire brick manufacturers have their own official websites. You can see the latest and most authoritative information on their official website. When you decide to buy fire brick in this way, it is important to identify the source supplier to avoid additional communication costs. What you are browsing now is the official website of Kerui.
Buying Fire Brick from Social Media
In order to make it easier for customers to obtain the latest news from the company, many suppliers will update information on various social media platforms, such as YouTube, Facebook, Pinterest, LinkedIn, Instagram and so on. Just search for "Kerui Refractory", you can receive the latest information about Kerui. Following or subscribing to Kerui social media accounts to avoid missing any ongoing promotions or exclusive deals we may have.
Buying Fire Brick from Industry-related B2B Platforms
Refractory and high temperature industry-related B2B platforms may contain more information about wholesale firebricks. You can find a lot of companies and fire brick manufacturers. According to different kinds of platforms, you can contact them directly on the platform or get in touch with them through giving information. Advantage of purchasing fire bricks from B2B platforms is that there are many kinds of similar fire brick suppliers for your comparison.
Advantages of Importing Wholesale Fire Bricks from China
Wide Range of Options
China is the major manufacturer of refractory materials, especially fire bricks. One of the largest production zones is Xinmi City, Henan Province in China, which is also the location of Kerui factory. Our factory has a history of about 20 years. There are many kinds of industrial fire bricks for your option.
Buy Fire Brick at Fair Price
China fire brick is famous for its cheap and high quality. Because our production costs are relatively low. As a leading fire brick manufacturer in China, Kerui keeps competitive costs of fire brick through large-scale production and complete supply chain. It's a wise choice to buy cheap fire brick from China.
Buy High-Quality Fire Bricks
Buying fire bricks from China can enjoy higher quality. Because these manufacturers have years of industry development and accumulation, they have mastered more advanced production technology. Taking Kerui as an example, this company has a strict quality inspection system to ensure that the wholesale firebricks meet international standards and even exceed industry standards.
Timely Production and Delivery
Usually, customers will give priority to purchasing pallets of fire bricks from China when considering large-volume orders. Because Chinese refractory brick suppliers pay attention to the effective execution of production plans and the rational allocation of resources. Coupled with the cooperation with internationally renowned logistics companies, Kerui Refractory guarantees the timely delivery of refractory bricks.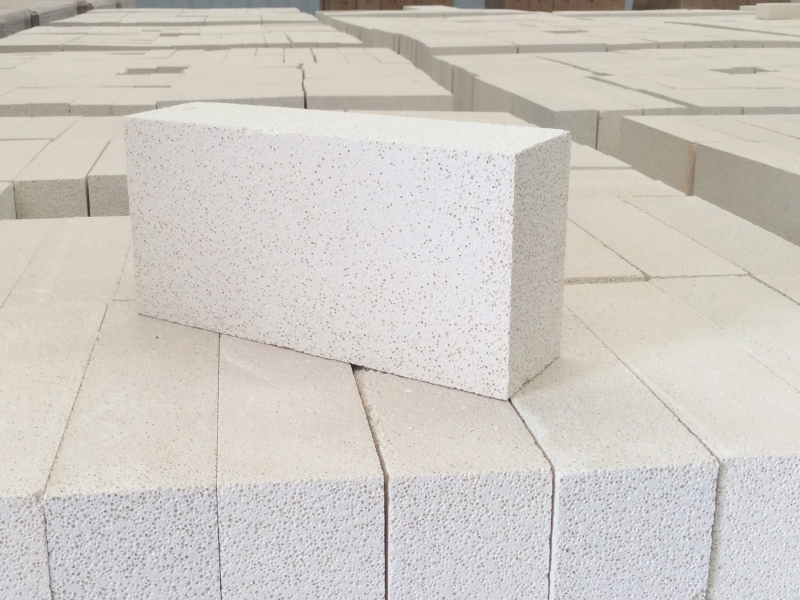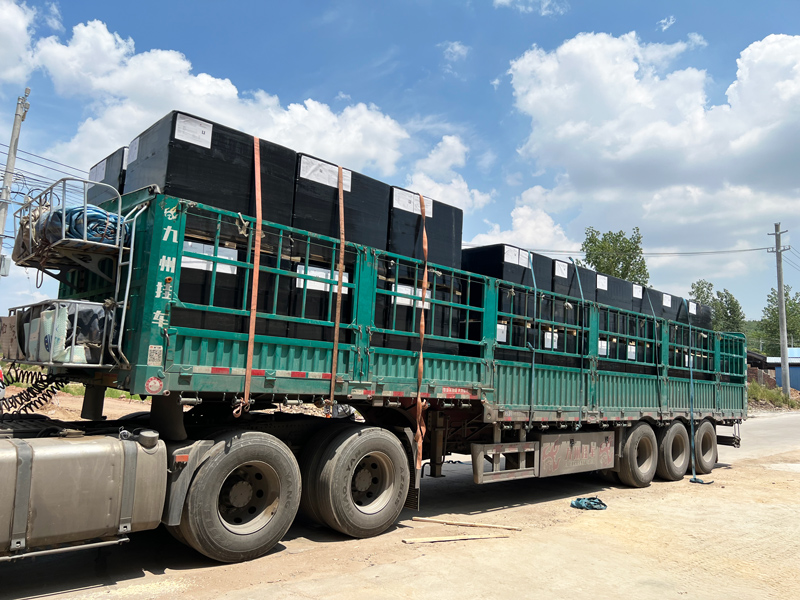 Feedback From Customers Who Buy Kerui Fire Bricks
There are more than 2000 customers who buy fire bricks from Kerui. They cover different industries in the world. Due to superior quality and complete service, Kerui received some good feedback from customers. That's also the reason why so many customers choose to buy fire bricks from Kerui. Here you can see what they say:
1. Customer from Glass Industry
"Whenever someone asks where did I buy magnesia chrome brick, I always proudly tell them, Kerui Refractory. The safe and smooth operation of a glass manufacturing plant is inseparable from high-quality products and reliable technical support. What's more, they provided a complete package that made our project very beneficial. I have already recommended this brand to my peers and I hope Kerui will do better and better."
2. Customer from Steel Industry
"As a long-term partner of Kerui, we have visited Kerui factory many times. Every time we visit, Kerui employees are full and enthusiastic. Consistent quality and on-time delivery of mullite refractory bricks are what our steel factories need most, and these Kerui do it exceptionally well. Their engineers pay attention to improving the overall energy efficiency of our project operations. All in all, we have benefited a lot from working with Kerui."
3. Customer from Environmental Industry
"To be honest, due to the particularity of the environmental protection industry, we need refractory bricks with perfect corrosion resistance and milk thermal shock resistance. When our kilns are burning waste, we expect refractory bricks to exhibit exceptional durability under these conditions. When our buyers are thinking about buying refractory bricks and do a Google search, the first thing that pops up is Kerui. Kerui's rich products and guaranteed services have attracted us greatly."
4. Customer from Petrochemical Industry
"In the harsh chemical environment of petrochemical plants, we always consider its thermal stability and corrosion resistance when purchasing fire bricks. When we were investigating the performance of Kerui refractory bricks, they reassured us through multiple experiments and authoritative test reports. Besides, Kerui International Business Manager also provided several samples for us to choose from. This makes us who are thousands of miles away feel sincere."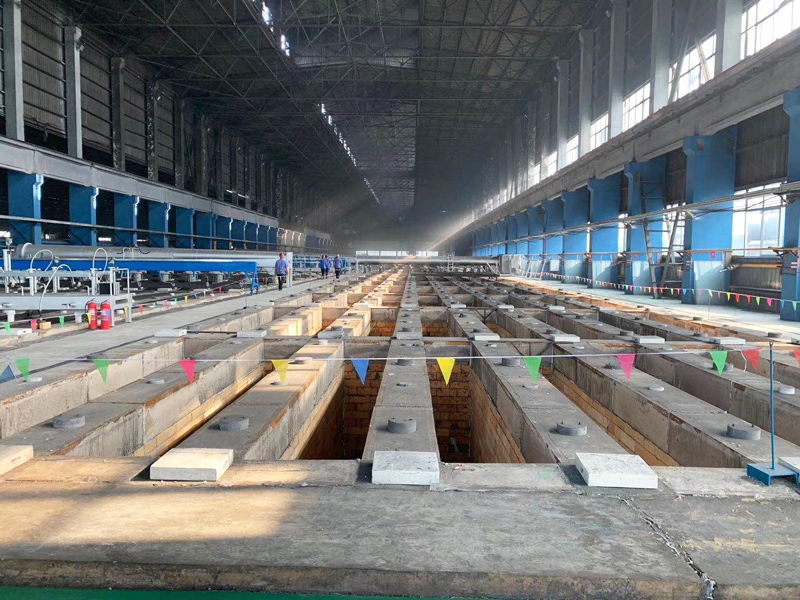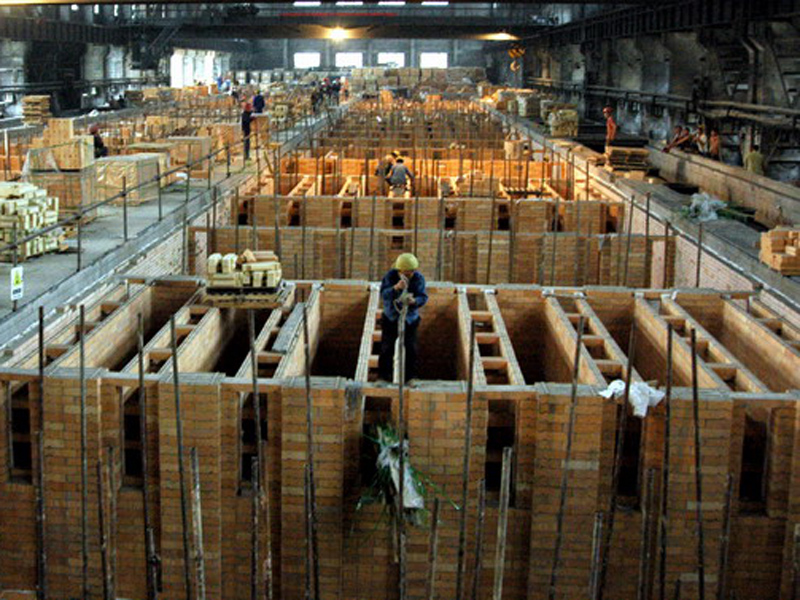 Buying suitable fire bricks is crucial for the stability and safety of your projects. It's a wise choice to purchase firebricks from Kerui Refractory. You can benefit from many excellent performances and well-received by global customers. Contact Kerui today to buy the right fire bricks.