High Temp Fire Brick
With the development of all kinds of high-temperature industries, higher requirements are put forward for high temp fire brick. Kerui is a good representative of high temp fire brick manufacturers. We concentrate on providing innovative and superior fire bricks for worldwide customers.
55-82

Al2O3% (≥)

1.9-3.9

Bulk Density (g/cm³)

1250-1790

Refractoriness Under Load (℃)

30-200

Cold Crushing Strength (MPa)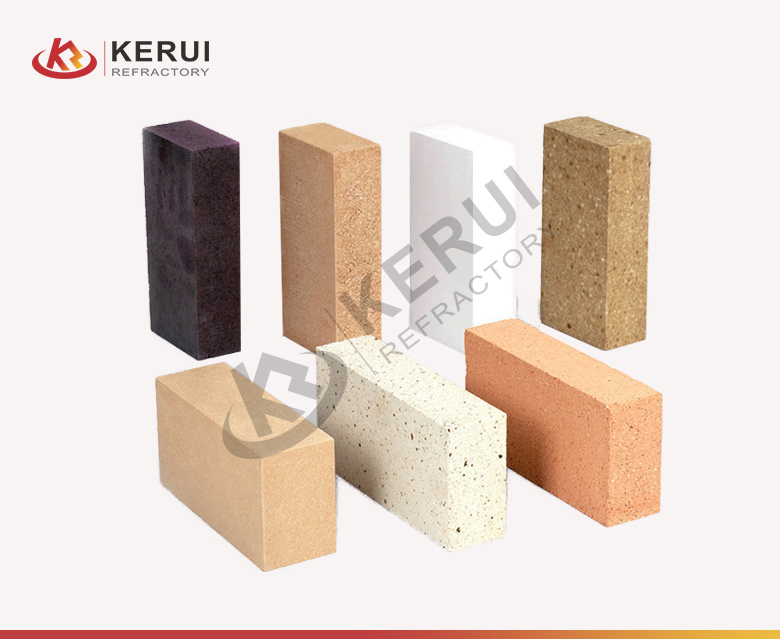 Simple Introduction of High Temp Fire Brick
High-temperature fire bricks, as the name suggests, can be used in high-temperature environments and can be directly exposed to flames. Kerui fire bricks can withstand temperatures up to 1900°C (3452℉) in kilns.
The high temperature resistant properties of this brick are due to its high quality raw materials. Meanwhile, main components of Kerui refractory bricks are refractory clay and other chemical components such as Al2O3, SiO2, MgO and so on. With accurate ratio and advanced technology, Kerui produces high-quality high temp fire bricks. Customers who are in need can buy fire bricks from Kerui directly.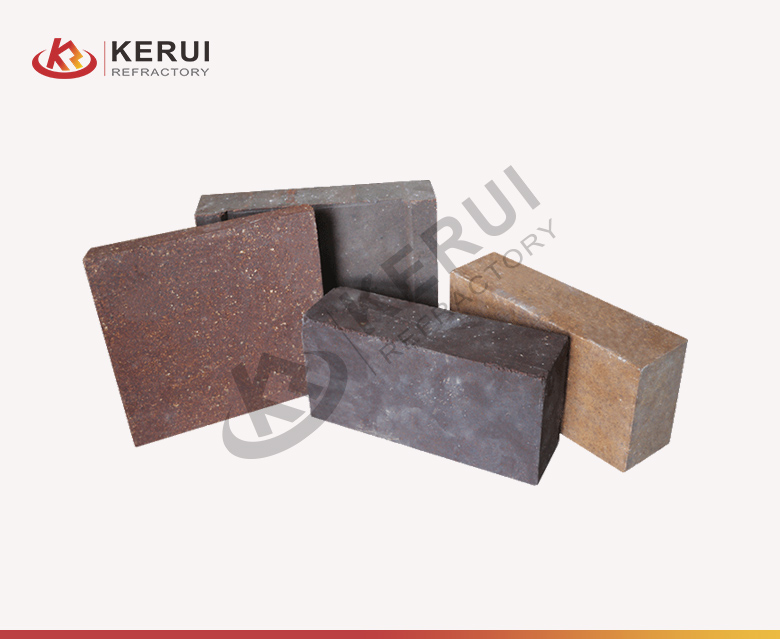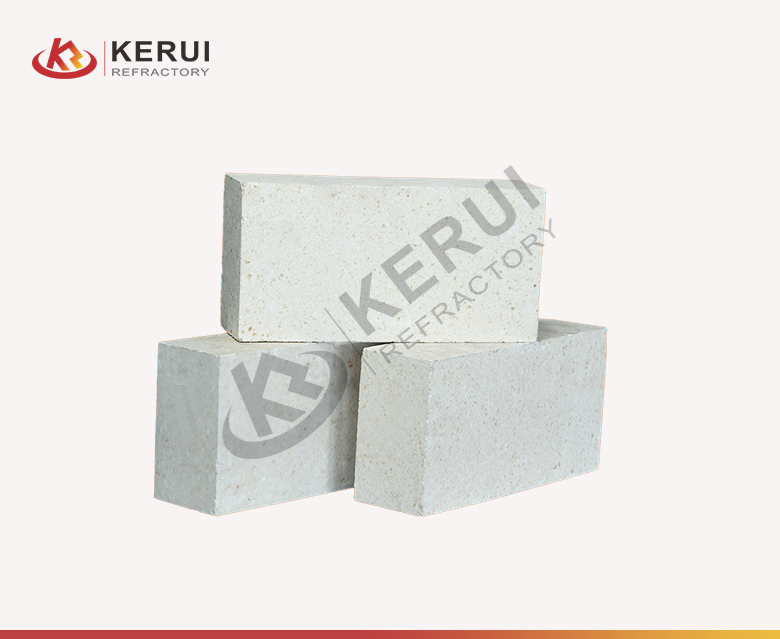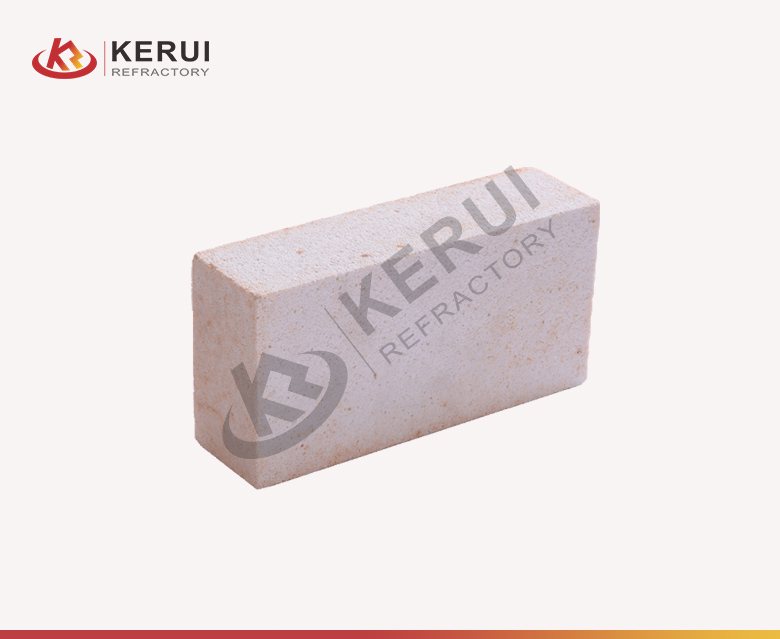 High-Temp Fire Bricks of Different Chemical Compositions
Al-Si High Temp Fire Bricks
Main types: high alumina brick, mullite brick, corundum brick, AZS brick, silica brick, silicon carbide brick…
Features: Al-Si fire bricks is mainly made of Al2O3 and SiO2. This kind of brick usually contains high purity of materials, which results in higher refractoriness and longer service life. Besides, Al-Si high heat fire brick has wide applications because of its superior chemical corrosion property. After improvements, Kerui also offers AZS brick that can withstand high temperature glass melt. According to different compositions and manufacturing processes, customers can find suitable fire bricks for their kilns.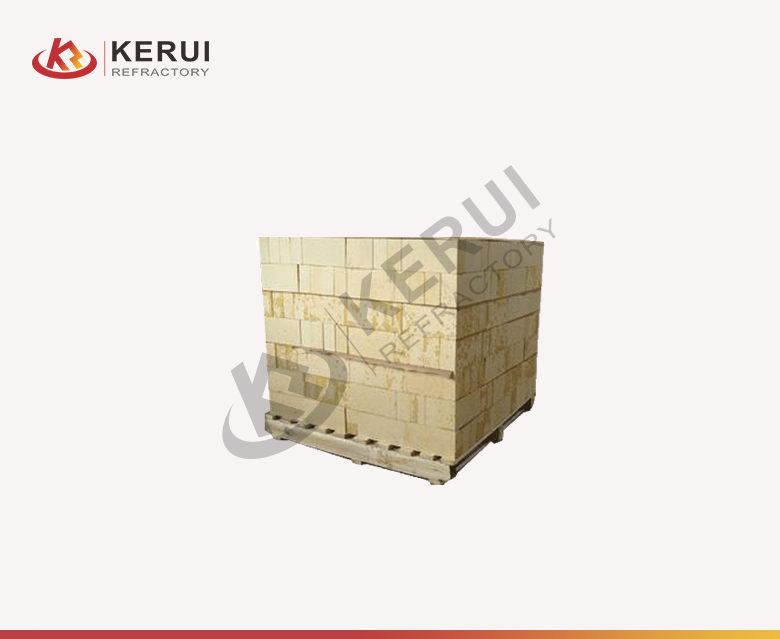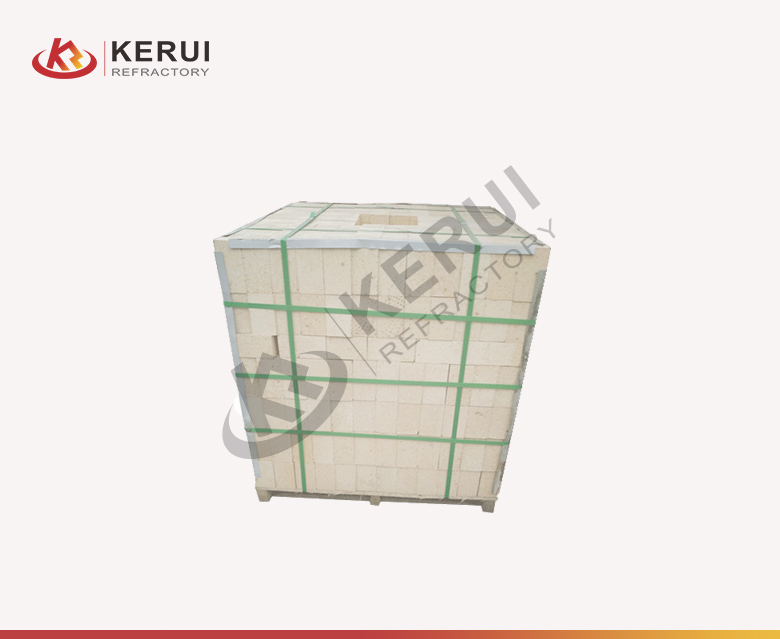 Magnesia High Temp Fire Bricks
Main types: magnesia refractory brick, magnesia calcium brick, magnesia chrome brick, magnesia carbon brick, magnesia spinel brick…
Features: magnesia fire bricks use MgO as main material, and it also adds other chemical compositions to enhance some properties. Generally, magnesia fire brick belongs to basic refractory material. It has good resistance to basic chemical corrosion. Besides, magnesia brick has extremely high refractoriness due to good materials and excellent manufacturing process. Kerui magnesia bricks are the first choice of customers who plant to build cement kiln, steel and iron kiln, non ferrous melting kiln and so on.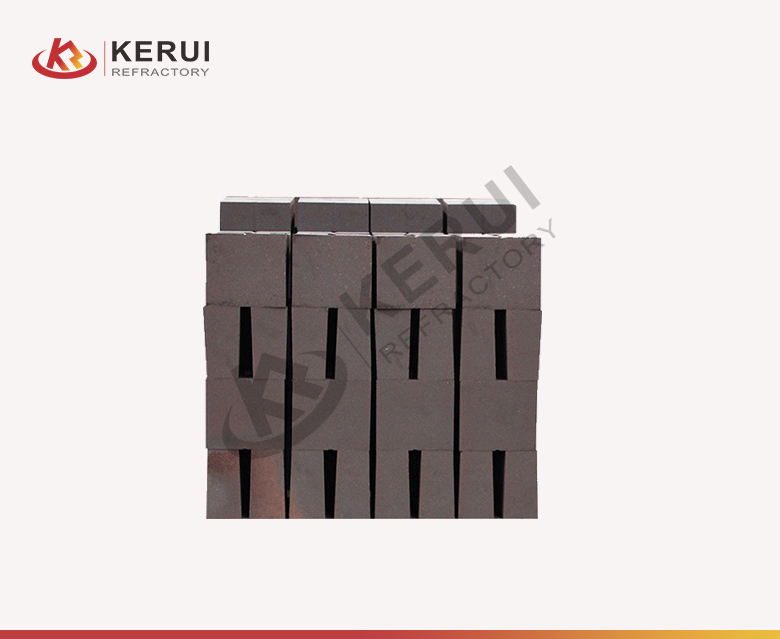 High Temp Fire Bricks with Different Shapes
Standard High Temp Brick
Standard brick: 230×144×65mm.
The standard brick can be universally applied to the needs of various industries.  By the way, if you need high temp fire bricks urgently, Kerui has enough stock of standard fire bricks to ship in time.
Common Special-shaped High Temp Brick
Common special-shaped brick: skew brick, side arch brick, end arch side, key brick, etc.
In addition to standard size, there are also more common shaped bricks here. Various shapes of fire resistance bricks are supplied for you. As a result, this will save costs by reducing the number of blocks and joints.
Custom High Temp Brick
Custom brick: custom high temp fire bricks in shape, color, and size.
If you have special needs, Kerui can produce specific shapes of bricks according to the drawings you provide. Due to the automatic control system and professional groups, Kerui can easure the dimensional accuracy of brick. Meanwhile, it will take several days for custom bricks to come out of the kiln. Kerui promises to be able to deliver on time as agreed.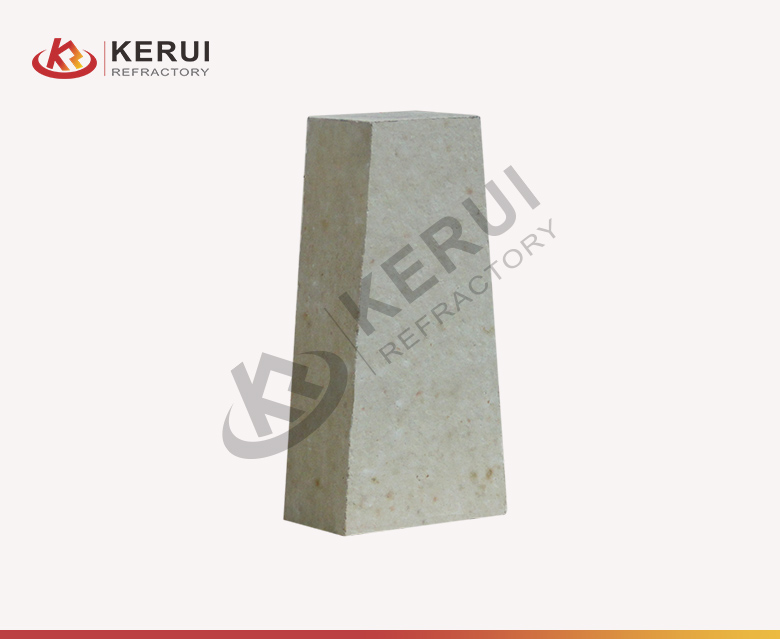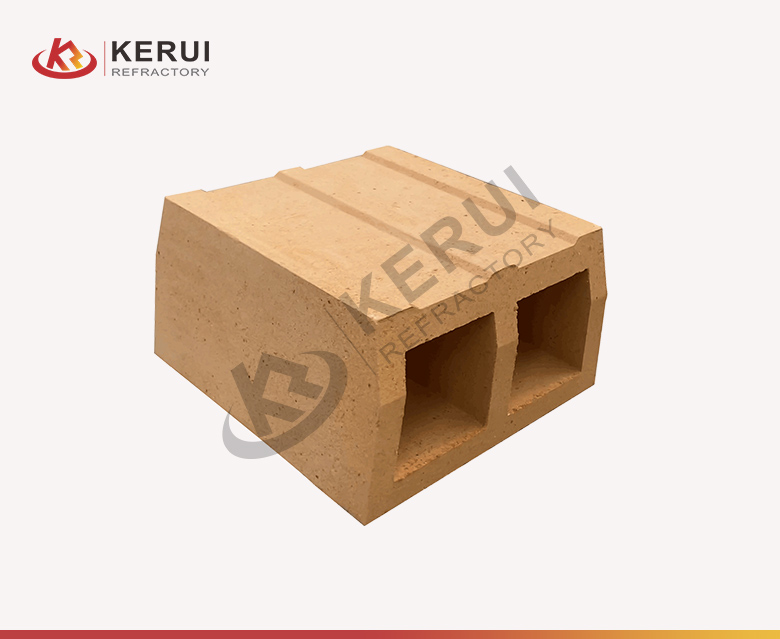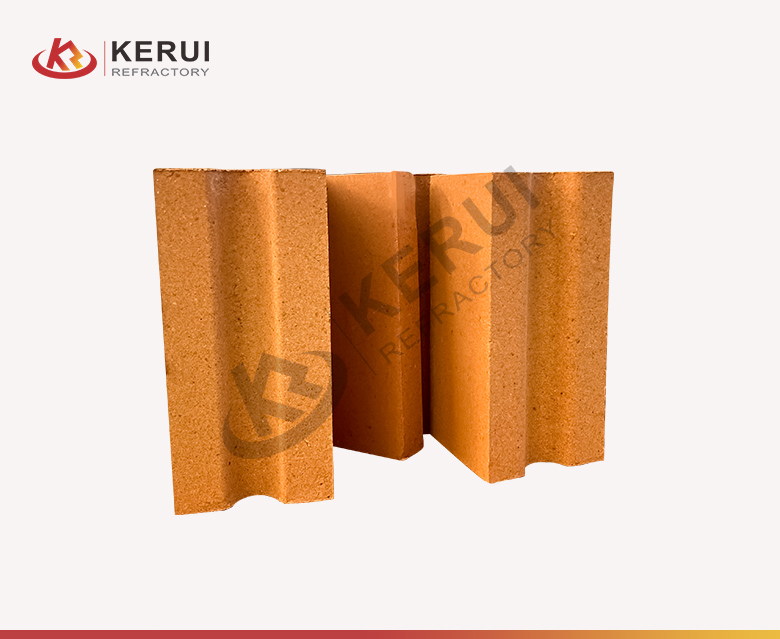 Good Properties of Fire Brick
High-Temperature Resistance
High temp fire bricks are usually made from a combination of alumina, silica, zirconia, magnesia, and other oxides. These compounds inherently have high melting points to withstand the intense heat generated in high-temperature industries. Meanwhile, the mineral elements in the raw materials undergo a liquid phase transition during sintering, forming a high-temperature-resistant crystal phase. So Kerui's high temp refractory bricks have excellent capacities for temperature resistance.
Mechanical Strength
High temp fire bricks have a good performance on compressive strength and are wear-resistant. So the bricks are not easily damaged at high-temperature under high temperatures and high-strength environments. During the firing process, the particles in the fire bricks are tightly packed together. Thereby it improves the mechanical strength. Kerui's need to inspect fire bricks strictly to ensure that the mechanical properties of the bricks meet the expected values.
Chemical Resistance
Due to the low porosity and high density of firebricks, the penetration of liquids and gases into the bricks can be minimum. Therefore, it can reduce the possibility of chemical reactions in bricks. The Al2O3 contained in the high heat fire bricks forms a stable alumina layer on the surface that protects the underlying material from further chemical attack. This makes the high temp fire bricks have good chemical stability and strong corrosion resistance.
Thermal Shock Resistance
High temp fire bricks usually have a void structure. These interconnected small holes can effectively act as thermal shock absorbers. With the help of these holes, the bricks are able to dissipate stress. Meanwhile, they have low thermal conductivity, which makes them inefficient at transferring heat. This feature helps reduce the rate at which heat is conducted through the brick during temperature changes greatly. So the refractory brick has excellent thermal shock resistance.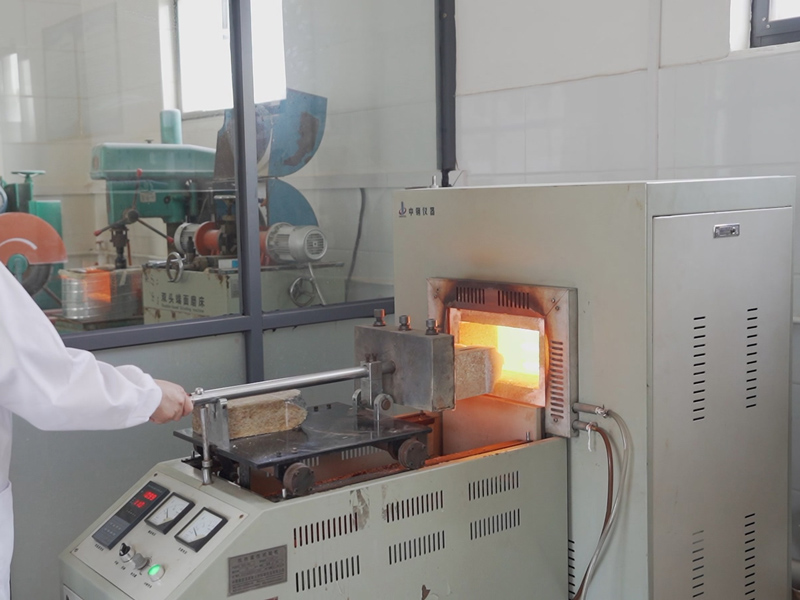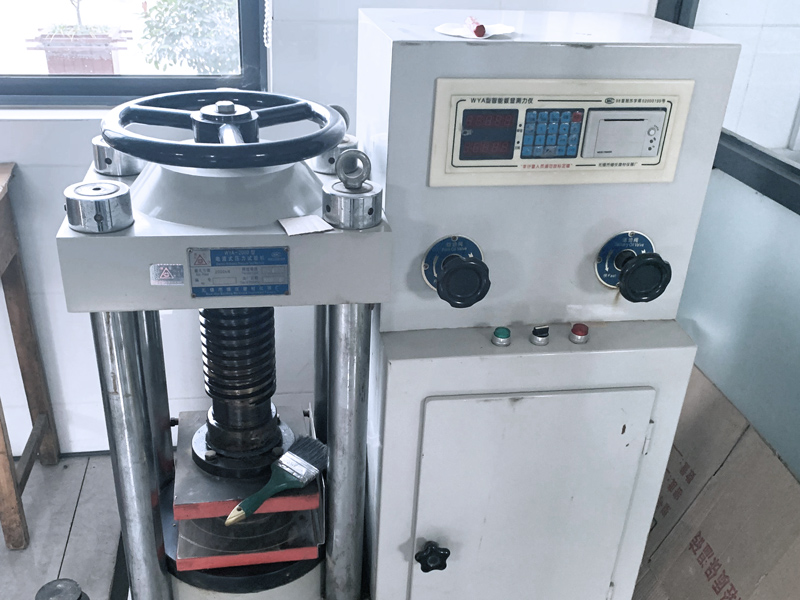 Wide Applications of High Temperature Fire Brick
Furnaces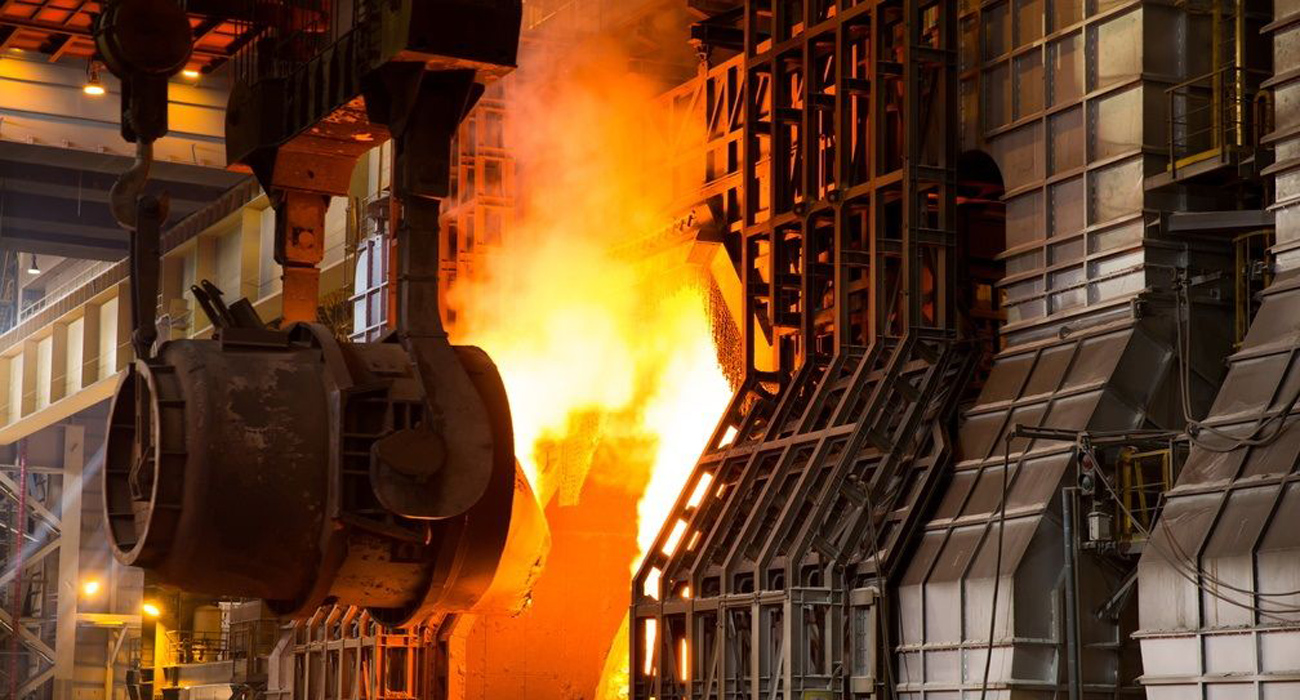 Industrial furnaces are important application of fire bricks. When it comes to the construction of lining, roof, wall or bottom of furnaces, there is always a huge demand for high heat fire bricks. Industries include steel-making furnace, glass melting furnace, non-ferrous making furnace, cement kiln and so on. Kerui fire brick at 3000℉ is the most popular type.

Kilns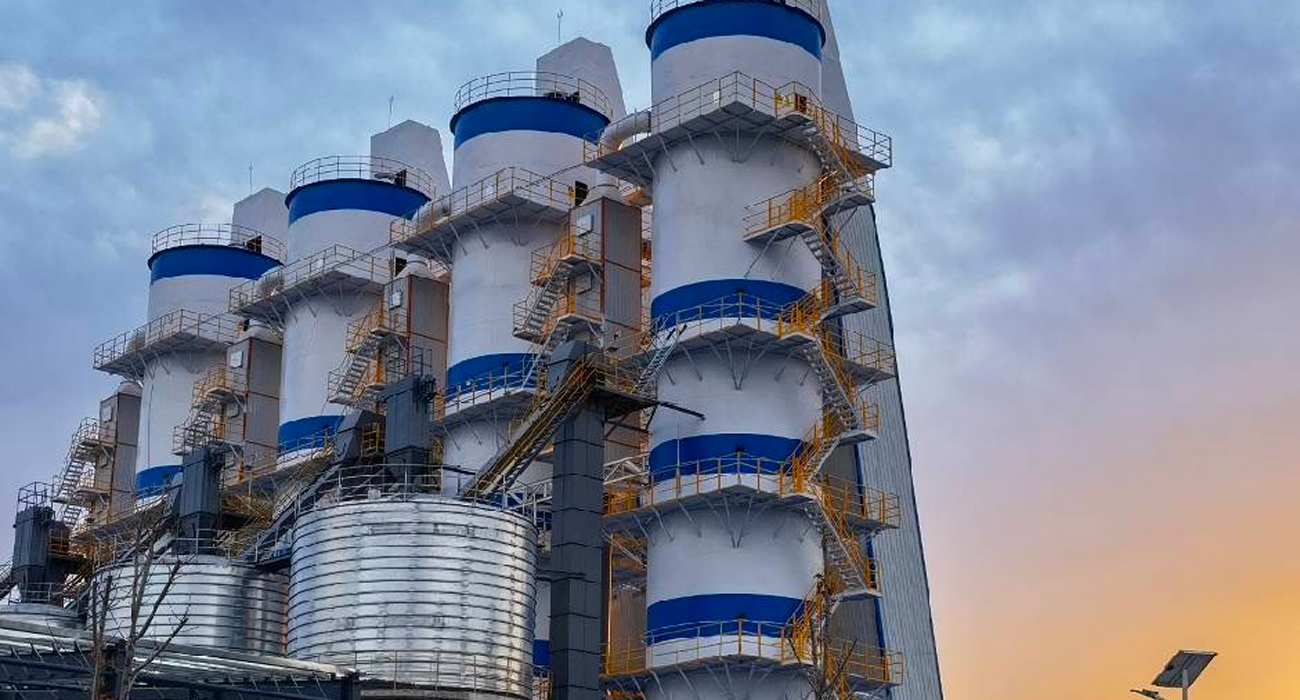 Kilns are essential in the production of various materials, such as ceramics, cement, and lime. Various industries widely use high-temp fire bricks as line the interiors of kilns to withstand the extreme heat required for the firing and curing processes. Because their resistance to thermal shock and abrasion ensures the longevity and efficiency of the kilns, allowing for consistent and high-quality output.

Incinerator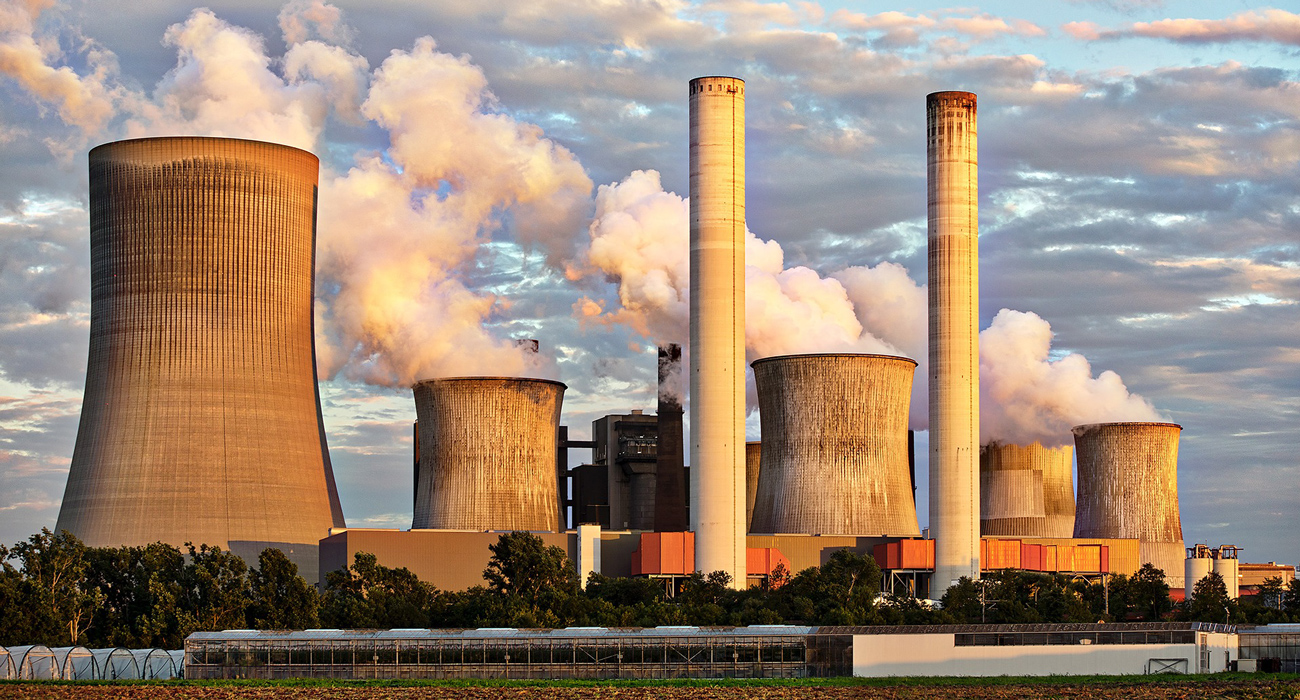 Incinerators are often seen in waste recycling industries. This working environment requires high chemical corrosion because of the strong corrosion of all kinds of wastes. Kerui improves chemical corrosion by changing the chemical compositions. Kerui fire bricks can maintain stability when used in incinerators. It's crucial for waste recycling equipment to ensure safe and harmless operation.

Reactors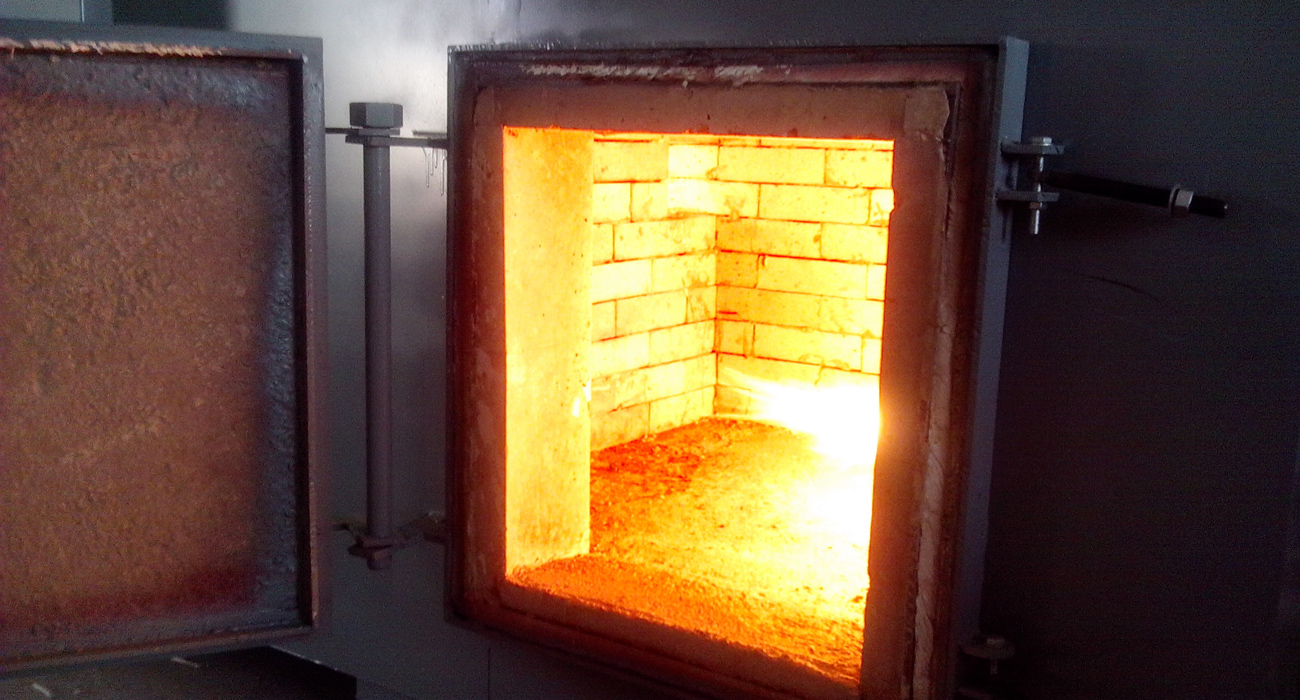 High temperature reactors are important parts of many production lines. High-temp fire bricks like play a crucial role in constructing these reactors, which provide a reliable lining to withstand corrosive and high-temperature conditions. In applications like blast furnaces or glass reactors, where temperatures can reach several thousand degrees Celsius, Kerui AZS brick ensures structural integrity and prevent contamination of the processed materials.

Kerui – Experienced High Temp Fire Brick Manufacturer
Compliant High Temp Fire Brick
Kerui promises to supply top-quality high temp fire bricks. On the one hand, the modern production system guarantees the consistent quality of refractory bricks. Due to the help of the automatic batching system, Kerui uses a microcomputer to control the ratio of raw materials. On the other hand, Kerui holds 20 sets of 400-ton CNC presses and 2 1000-ton hydraulic presses, and two 168-meter high-temperature natural gas tunnel kilns. This advanced equipment can greatly increase production efficiency. Meanwhile, regular inspections in physical and chemical labs guarantee the performance of bricks.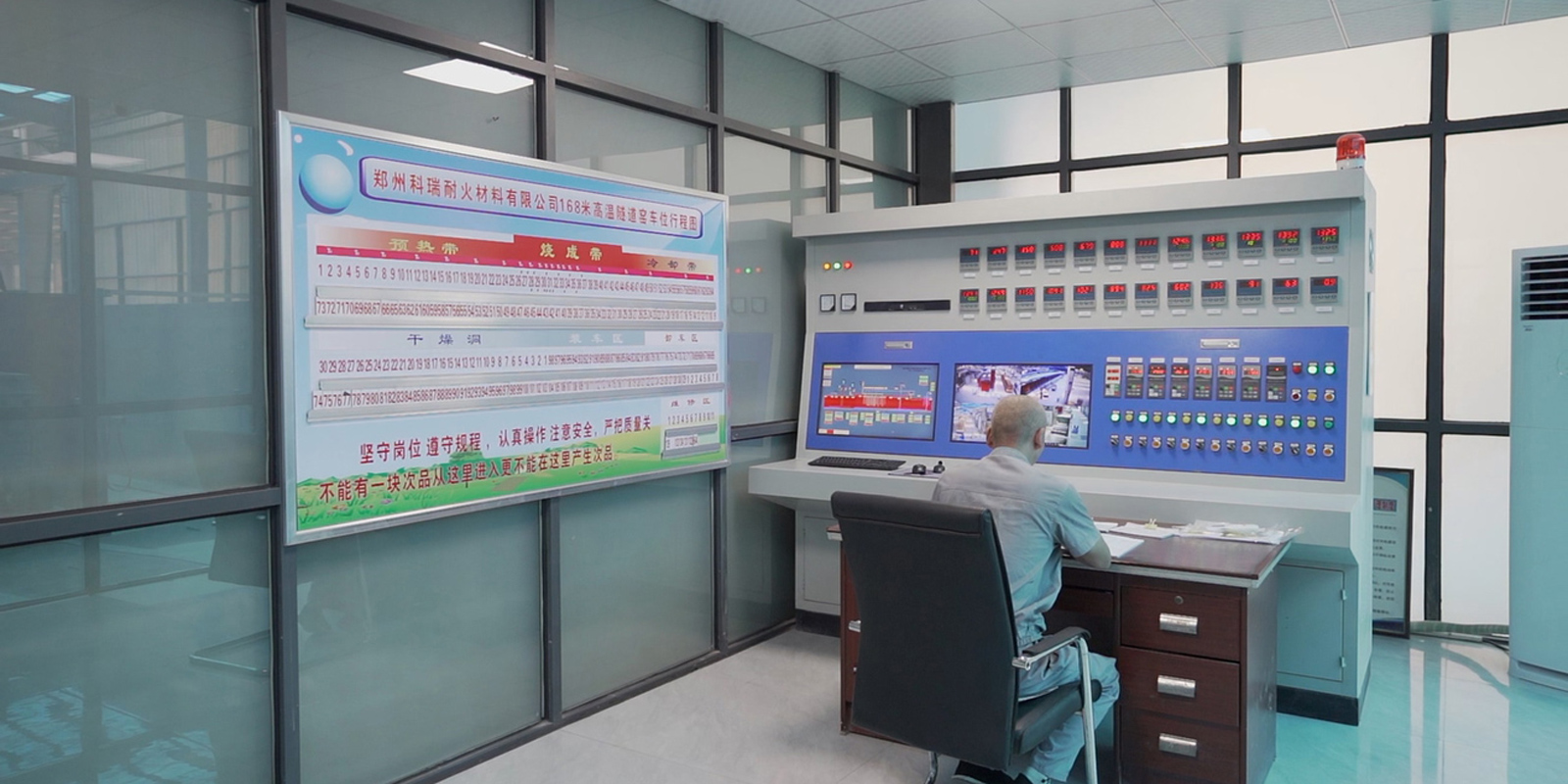 Extensive Experience in Project Cooperation
Founded in 2004, Zhengzhou Kerui (Group) Refractory Co., Ltd. has been in business for 20 years and has been in R&D for 16 years. It is a high-tech enterprise focusing on the research and development, production and sales of stereotyped and unshaped products. A long-term relationship with a large number of large-scale enterprises, such as Kazuo-san, a large-scale capital and professional company, Yonhap Music, Jinka Group, Wanda Group, Nanshan Copper Industry, and Haichuan Group. At the same time, Kerui exported fire bricks to 30 countries in the five continents, including India, Ghana, Macau, and America.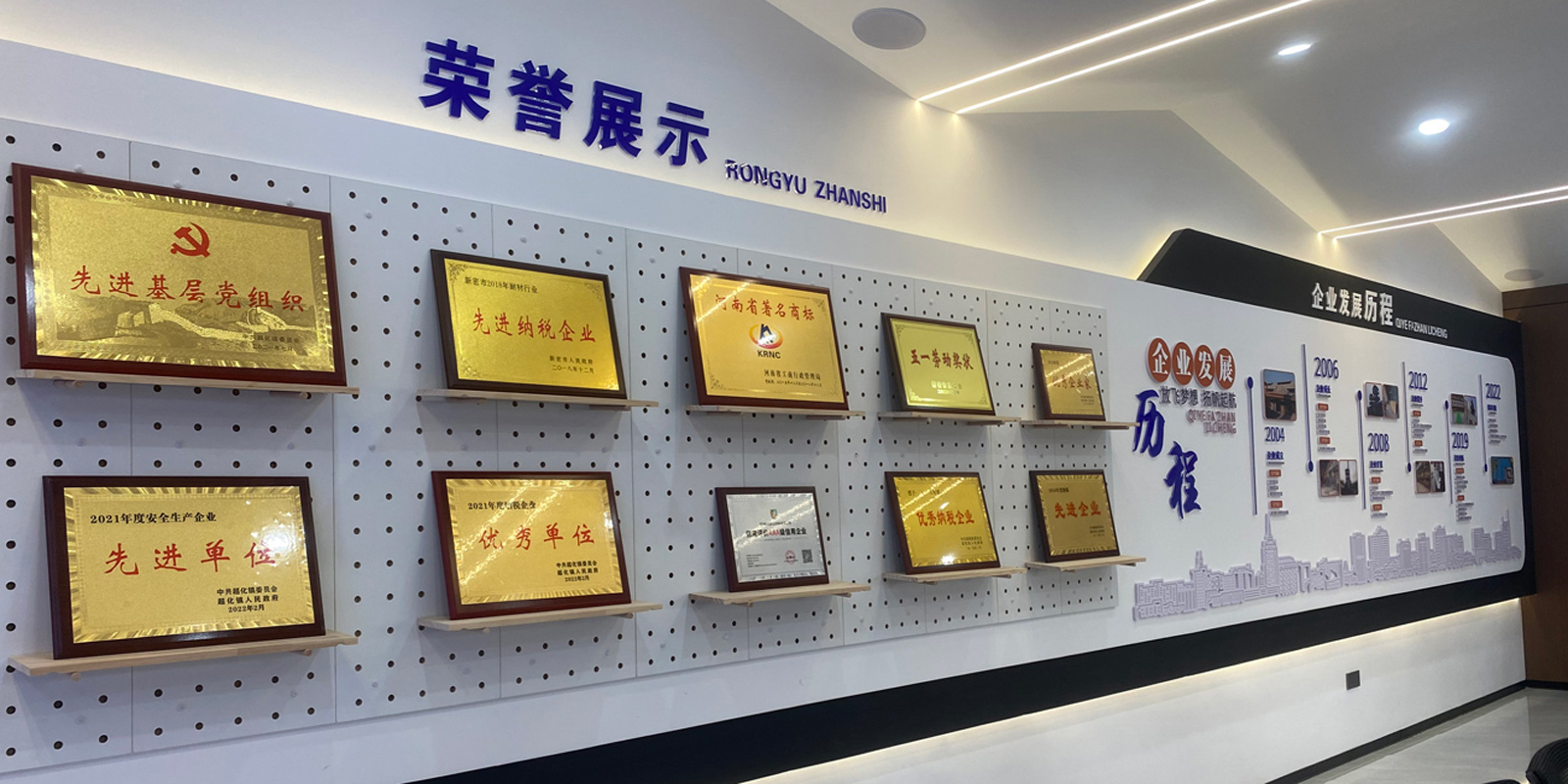 Fool-free Delivery of High Temp Fire Brick
Kerui uses wooden brick racks to transport high temp fire bricks. These high-temperature fumigated brick frames can effectively prevent the invasion of foreign species and the infection of microorganisms. Establish product identification for each item. Through the traceability system, Kerui monitors the delivery and transportation process throughout the process. It will ensure on time delivery of your refractory bricks. Kerui's delivery team will provide you with real-time delivery updates. The team will also cooperate with well-known logistics companies to provide you with the best transportation plan to reduce transportation risks.
Kerui promises to offer top-quality high fire bricks and full services. If you want to know more details about high fire bricks, please connect with international business managers. They will solve any problems for you.