Refractory Fire Brick for Sale
There are various kinds of refractory fire brick for sale. These bricks can withstand temperature as high as 1790℃(3254℉). As a strength refractory fire brick manufacturer in China, Kerui is able to provide all kinds of high-quality firebricks for sale.
55-82

Al2O3% (≥)

1.9-3.9

Bulk Density (g/cm³)

1250-1790

Refractoriness Under Load (℃)

30-200

Cold Crushing Strength (MPa)
Various Kinds of Refractory Fire Brick for Sale
According to different uses and chemical compositions, Kerui provides various kinds of refractory fire bricks for sale. The main kinds are alumina bricks, magnesia bricks, silica bricks and other composite bricks.
Kerui Alumina Refractory Fire Brick for Sale
Alumina brick belongs to the neutral fire brick. This also means that alumina fire brick has a wide range of applications except for extremely strong acid and alkaline environments. Additionally, composed of premium-grade alumina, these bricks are engineered to withstand extreme temperatures. This makes Kerui high alumina fire brick and related series of products indispensable in industries such as steel production, glass manufacturing and cement kilns.
Kerui Magnesia Refractory Fire Brick for Sale
Additionally, magnesia brick is a kind of alkaline brick. Many customers use this brick in working environments with alkaline corrosion like cement kilns, steel kilns and other kilns. Kerui Magnesia refractory fire bricks lies in outstanding heat resistance and durability. Formulated with high-purity magnesia as a primary component, these bricks are engineered to excel in high-temperature environments. It's indispensable in industries like steel production, non-ferrous metal refining and cement manufacturing.
Kerui Silica Refractory Fire Brick for Sale
While silica brick has a good resistance to acid corrosion. If your business has a relatively high requirement for acid resistance, these bricks are suitable for you. The distinctive feature of Kerui silica refractory fire bricks lies in their high silica content. This brick ideal for use in industries such as glass manufacturing, ceramics and non-ferrous metal processing. With a steadfast commitment to rigorous quality control and cutting-edge production technology, Kerui silica refractory fire bricks ensure longevity, reliability and optimal thermal insulation. Therefore, this fire brick as well as silica insulation brick is an essential choice for businesses seeking superior performance in high-temperature applications.
Excellent Features of Kerui Refractory Fire Brick for Sale
Environmentally Friendly
From the selection of raw materials, production of refractory fire bricks to the final delivery, Kerui insists strict environmental management system. At the factory, Kerui installed epoxy flooring to protecting the ground. Besides, this also maintains a healthy working environment for workers. During the production process, Kerui uses desulfurization and denitrification equipment to purify the production environment of refractory firebricks.
High Refractoriness
Kerui improves the refractoriness through high-purity raw materials as well as advanced production equipment. Now Kerui refractory fire brick can withstand about 1790℃(3254℉). This is an important feature in high temperature applications. Moreover, this is an important feature that distinguishes Kerui Refractory brick from other types of bricks. If you need a kind of high heat brick for your business, Kerui Refractory can provide suitable products.
Good Chemical Resistance
When using the fire brick refractory in industrial kilns and furnaces, it may encounter chemical corrosion. Choosing the right refractory bricks is also very important. For example, when faced with acid solution erosion in a glass kiln, customers may need to choose silicon-aluminum refractory bricks. In order to further enhance the correspondence, the best choice for customers is the harder and more stable AZS bricks. You can contact Kerui to find a suitable brick.
Strong Mechanical Strength
The mechanical strength of refractory bricks is important in maintaining the stability of kiln operation. You should know that when customers lay refractory bricks on the furnace wall, furnace roof or other parts, huge pressure will be generated. Once the refractory bricks crack in a certain part, other parts are likely to face instability. Therefore, choosing refractory bricks with higher mechanical strength can help maintain safe operation.
Thermal Shock Resistance
High-temperature kilns often need to face rapid heating or cooling. Besides, the refractory bricks provided by Kerui have strong thermal shock resistance, maintaining their structural integrity and reducing the spread of thermal stress in high-temperature structures. Accordingly, Kerui high temp fire bricks have uniform thermal expansion, which ensures that the entire kiln expands or contracts evenly, thereby avoiding cracking of the bricks.
Long Service Life
Based on the above excellent characteristics, Kerui refractory bricks have a longer service life than other companies' products. Therefore, customers can effectively extend the service life of the kiln by adopting this product. Beyond this, Kerui provides high-quality products and professional construction guidance to support your project and extend kiln and product life. Overall, Kerui can provide reliable services to customers in high temperature industries.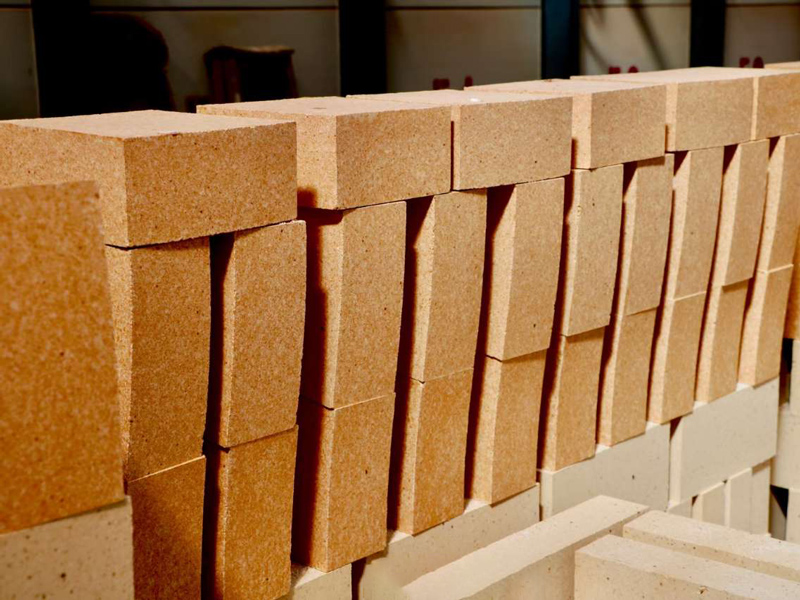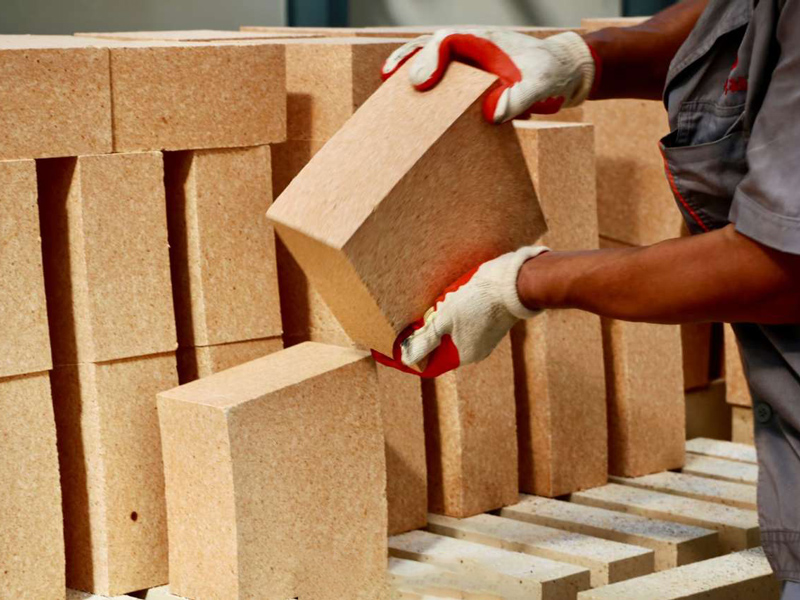 Kerui Advanced Production of Refractory Fire Brick
| | | | | | |
| --- | --- | --- | --- | --- | --- |
| Selection of Raw Materials | Batching | Molding | Drying | Sintering | Package |
Partitioned storage;
Strict quality control;
Precise particle size of raw materials;
As an original refractory brick supplier in China, Kerui is surrounded by rich mineral resources. Moreover, China is the one of the largest refractory raw materials supplier. Therefore, Kerui has a raw material advantage. Not only can we obtain high-quality raw materials efficiently, but we can also control raw material costs. Moreover, these high-purity minerals contribute to the high quality of the final product.
Fully automatic batching system;
Three-dimensional workshop;
2 PLC systems;
Kerui applies a fully automatic batching system to ensure the accuracy of the batching ratio to the greatest extent and reduce human intervention. Accordingly, the performance of the final product is guaranteed. Additionally, at this step, customers can customize the chemical composition, performance, etc. of the refractory bricks. The mixer will stir and mix the raw materials for more than 5 minutes. Therefore, the aggregate of refractory bricks is a uniform and fine powder.
20 sets of press machines;
Precise sizes of refractory bricks;
Quality control of molded bricks;
The mixed raw materials will be sent to the brick press. There are more than 20 high-tonnage brick presses here, which can determine brick types efficiently and accurately. Besides, here you can customize the shape of clay refractory bricks. In addition, the Kerui quality inspection system will weigh the formed brick blanks twice. While only those that pass Kerui quality inspection will be sent to the drying system.
Heat exchange system;
Uniform temperature;
Assurance;
Drying is an important step to prevent the cracking of refractory bricks. Besides, the drying process strengthens the internal structure of the refractory bricks, which increases strength and durability. This helps ensure that the bricks can withstand pressure and thermal stress in high-temperature environments. Refractory bricks are often made from raw materials that contain water, such as clay and minerals. If these water-containing raw materials suddenly evaporate at high temperatures, it may cause cracking and destroy the overall structure.
2*168m tunnel kilns;
PCL control;
Environmental Production;
Kerui has 2*168m tunnel kilns, which can maintain uniform sintering temperatures and higher production efficiency. In addition, this can keep the color of refractory bricks produced in the same batch uniform. Moreover, Kerui uses a PLC system to control the temperature and positioning of each kiln car. In this process, Kerui uses desulfurization and denitrification equipment to purify the production environment.
Customized package;
At least 3 layers of protection;
On-time delivery;
Before the product is shipped, Kerui quality inspection department will inspect various indicators of the finished product again. Moreover, the pass rate of Kerui finished products is as high as 98%! We support customized packaging with markings and other information. In addition, the Kerui shipping system uses three-layer packaging integrating pallets, plastic films, and steel straps to prevent damage during transportation. Generally, efficient production and delivery ensure on-time delivery of goods.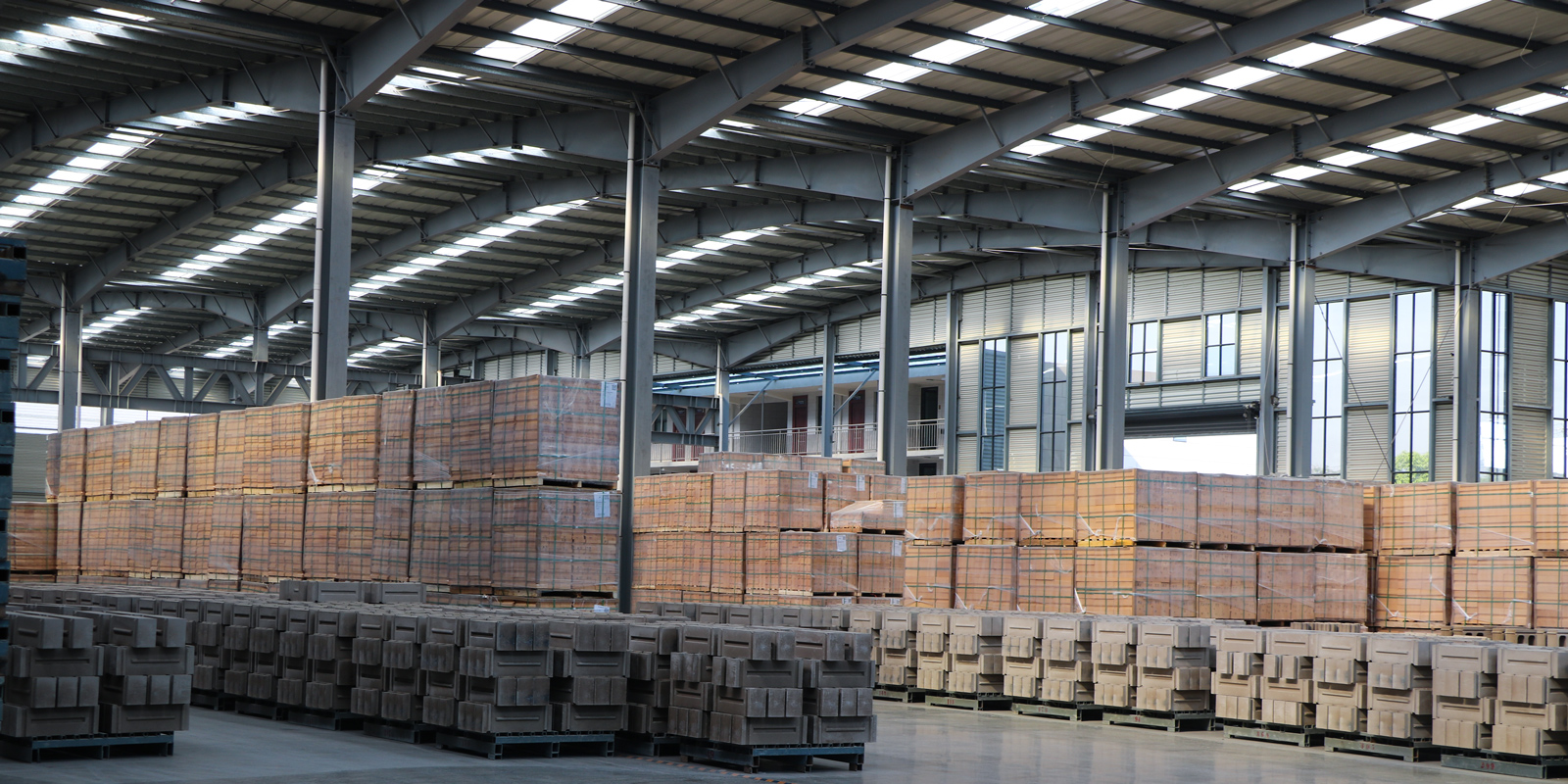 Extensive Uses of Kerui Refractory Fire Brick for Sale
Cement Industry
Ceramic Industry
Steel Industry
Power Industry
Metallurgical Industry
Glass Industry
Kerui refractory fire bricks are suitable for all kinds of furnaces and kilns

Boilers
In power plants and industrial facilities, boilers require refractory linings to withstand high temperatures and corrosive conditions. Additionaly, Kerui refractory fire brick liners are used in the construction of these boiler linings.
Incinerators
waste incineration facilities rely on refractory fire bricks to handle the intense heat generated during the incineration process. These bricks help maintain the structural integrity of the incinerator.
Smelting and Foundries
metallurgical processes such as smelting and metal casting involve extremely high temperatures. Refractory fire bricks are used to line the furnaces and crucibles. It ensures they can withstand the heat and chemical reactions involved.
Lime and Cement Kilns
the production of lime and cement involves the use of rotary kilns operating at high temperatures. Kerui Refractory fire bricks are used to line these kilns and withstand the chemical reactions that occur during the process.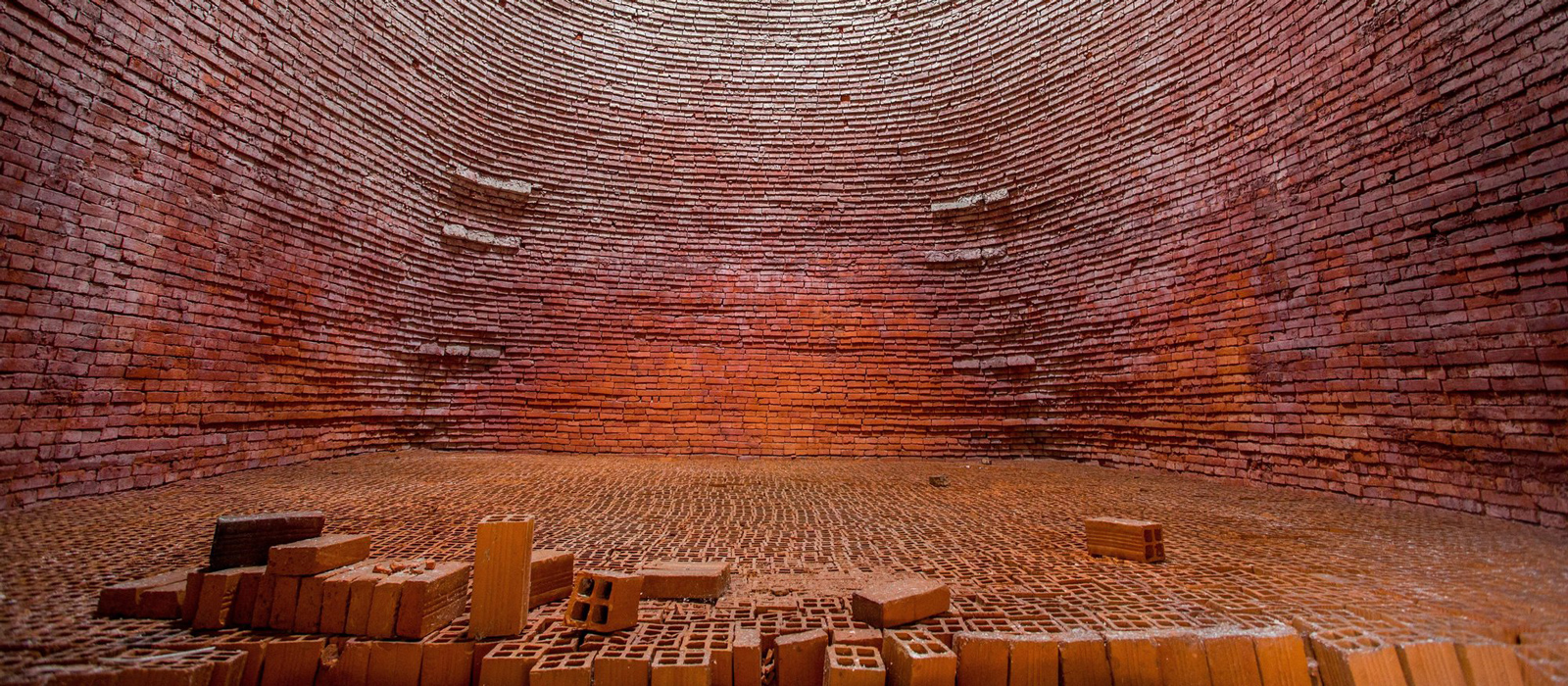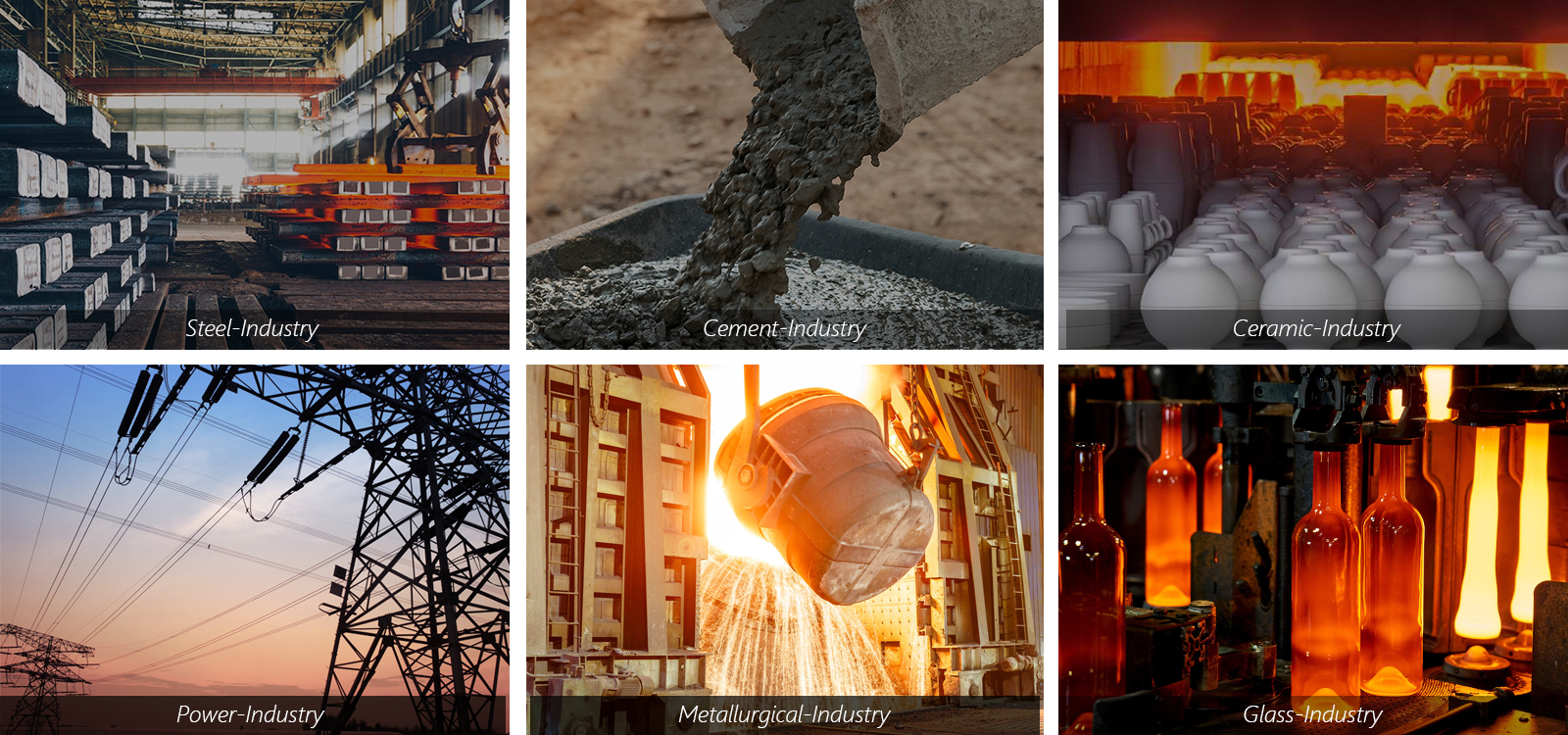 Refractory Fire Brick Manufacturer in China
Excellent Product Quality
At Kerui, we take quality seriously. Correspondingly, Kerui strict quality inspection system ensures that every type of refractory brick meets the highest standards. With Kerui responsible quality indpection system throughout production, we guarantee top-notch performance.
International Certificates
Kerui fire brick refractory and production technology have ISO, CE and SGS certificates, along with numerous honors from the industry as well as local government. Moreover, Kerui reputation is built on excellent refractory products that not only meet but also exceed international standards.
Leading Production Technology
Located in China's largest refractory materials industrial zone – Ximni City, Henan Province, Kerui boasts state-of-the-art production technology. Additionally, Kerui research and innovation drive us to stay ahead of industry trends, which ensures our products are always at the forefront of technology.
Professional Technical Support
Kerui's team comprises over 20 highly experienced engineers ready to provide expert construction guidance. With professional assistance from our experts, your project will be successful. Therefore, it's important to cooperate with an original and reliable fire brick manufacturer.
Customized Solution
We understand that one size does not fit all. Kerui offers customizable products, allowing you to tailor chemical compositions and appearances to suit your specific requirements. Additionally, Kerui professional team in the design process ensures your vision becomes a reality.
Fast Delivery
With stock brick options available for immediate dispatch and custom orders shipped within a week, Kerui guarantees fast deliveries. Additionally, Kerui business manager will update the latest delivery information to you. This service makes customers feel at ease.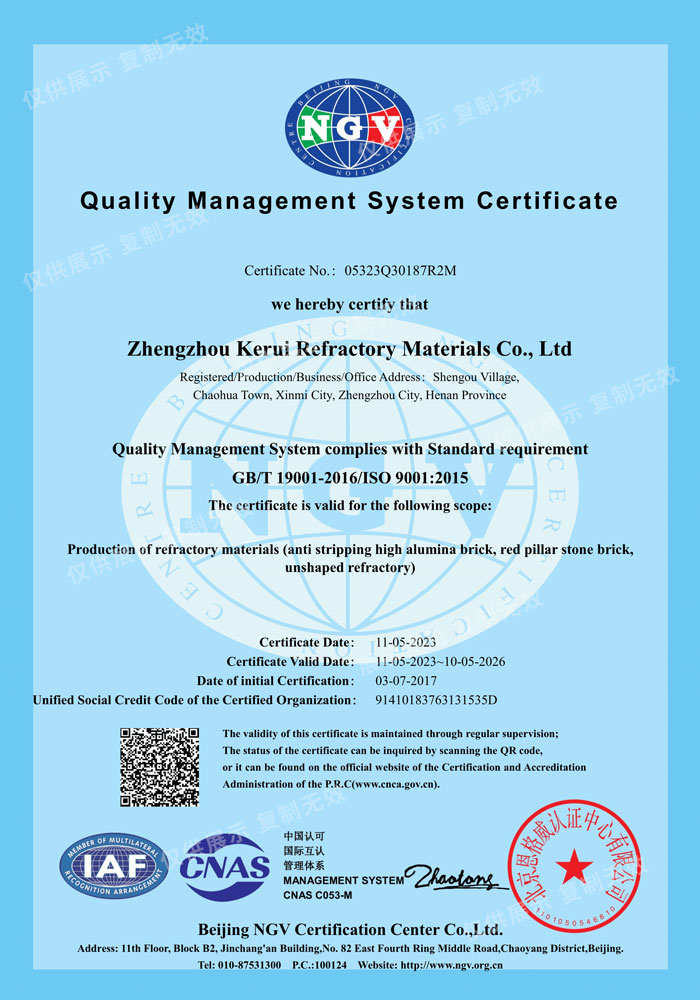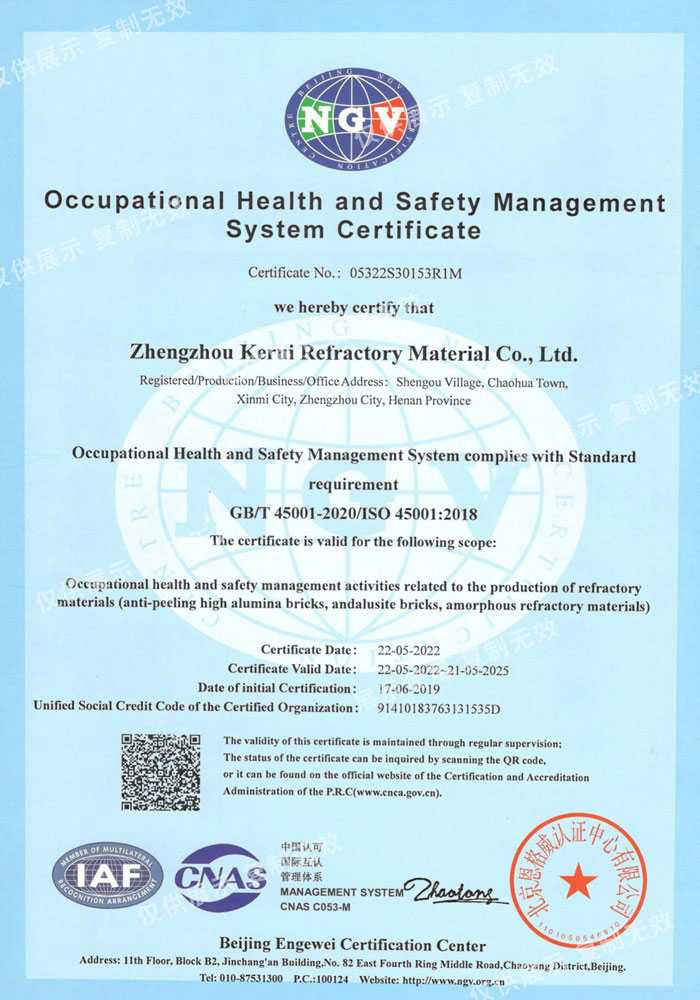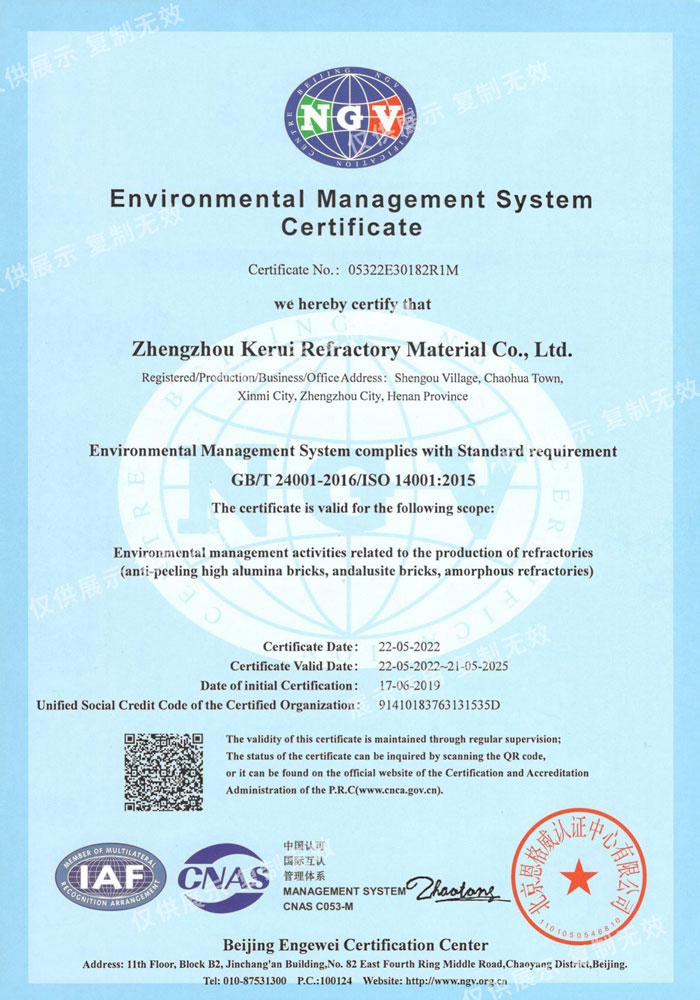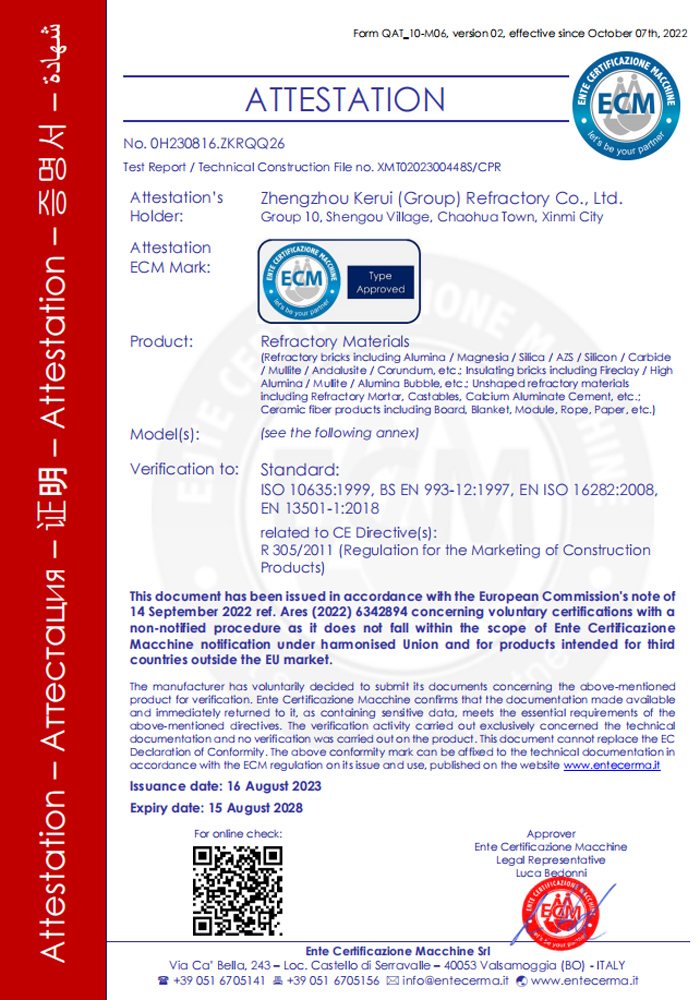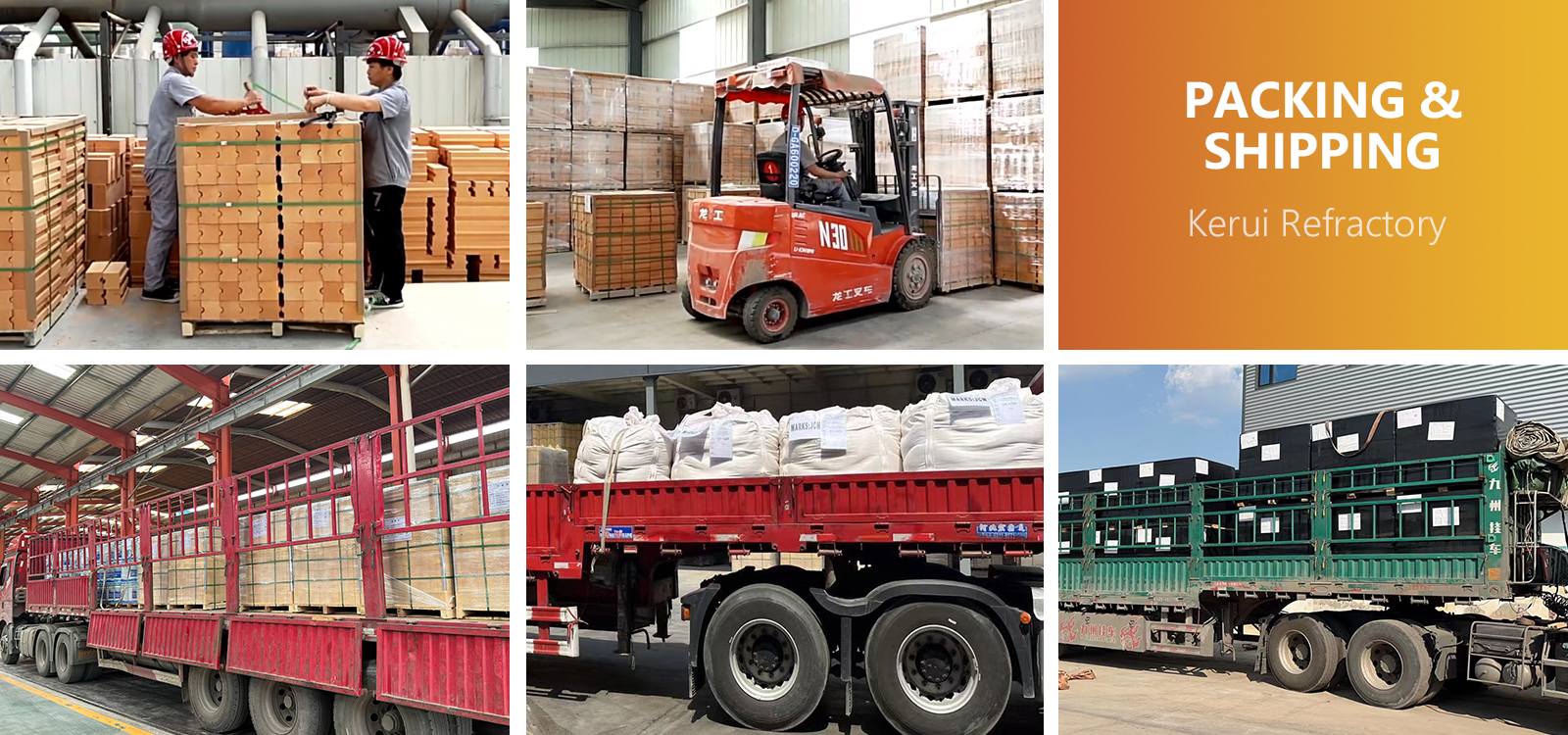 Conclusion
Kerui adopts excellent refractory fire bricks for sale on the market. Therefore, customers can find suitable products for their project. If you're looking for high-quality refractory firebricks, you can learn about more details from Kerui Youtube. Welcome to contact Kerui now!