Chrome Corundum Refractory Brick
Chrome corundum refractory brick is a special kind of corundum refractory brick. Due to its excellent properties, the brick is commonly used in high-temperature fields with harsh environments. This high-quality refractory brick is extremely popular, especially in the field of non-ferrous metals.
60-85

Al2O3% (≥)

2.9-3.35

Bulk Density (g/cm³)

1700

Refractoriness Under Load (℃)

90-130

Cold Crushing Strength (MPa)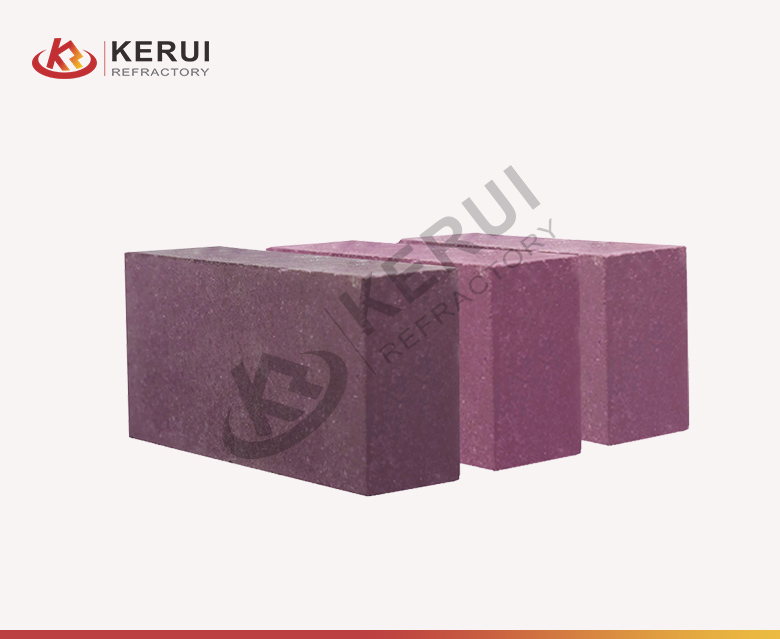 What is Chrome Corundum Refractory Brick?
Chrome corundum brick, also known as red chrome brick, is a corundum refractory product containing Cr2O3. Main raw material of Chrome corundum brick uses α-Al2O3 as raw material, and adds appropriate amount of chromium oxide powder and fine powder of chromium corundum clinker. Then this brick is fired at a high temperature. In addition, it can also be produced by mud casting. In this way, the α-Al2O3 powder and chromium oxide powder are evenly mixed, then glue and organic binder are added to make a thick slurry. At the same time, part of the chrome corundum clinker is added, and the high temperature refractory brick is made by the grouting method.
It is worth mentioning that the high temperature performance of chromium corundum brick is better than that of pure corundum brick because Cr2O3 and Al2O3 form a continuous solid solution at high temperatures.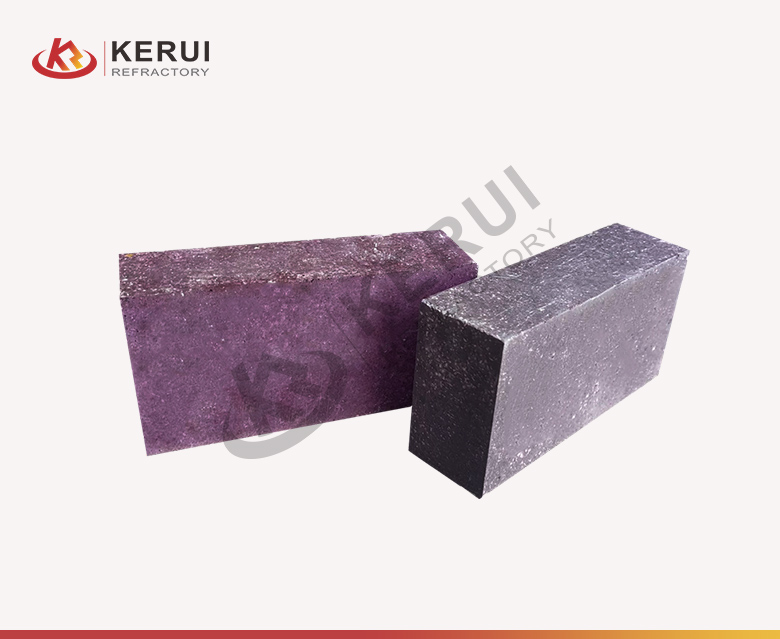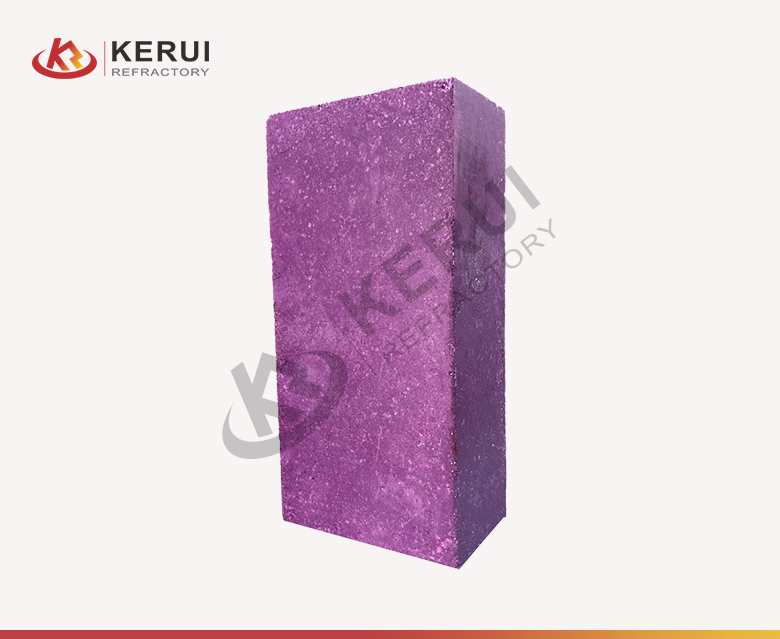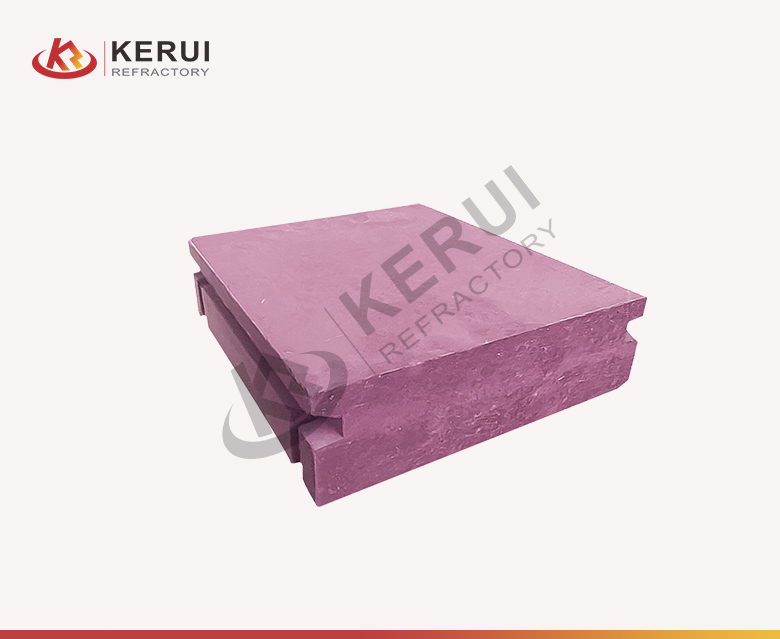 Technical Data Sheet of Chrome Corundum Bricks
| ltem | 15 Chrome Corundum Brick | 10 Chrome Corundum Brick | 5 Chrome Corundum Brick | Wear Resistance Skid Rail | Zr-Cr-corundum Brick |
| --- | --- | --- | --- | --- | --- |
| Cr2O3 (% ≥) | 15 | 10 | 5 | 5 | 8 |
| AL2O3 (% ≥) | 75 | 80 | 85 | 85 | 60 |
| ZrO2 (% ≥) | / | / | / | / | 15 |
| Apparent Porosity (% ≤) | 18 | 18 | 18 | 16 | 18 |
| Bulk Density (g/cm³ ≥) | 3.35 | 3.3 | 3.2 | 3.2 | 2.9 |
| Cold Crushing Strength (MPa ≥) | 120 | 120 | 120 | 130 | 90 |
| Refractorines Under Load (℃ ≥, 0.2MPa, 0.6%) | 1700 | 1700 | 1700 | 1700 | 1700 |
Main Compositions of Chrome Corundum Refractory Brick
The main mineral composition of chrome corundum is α-Al2O3-Cr2O3 solid solution. The secondary minerals are composed of a small amount of composite spinel (or no composite spinel), and a chromium oxide content of 1% to 30%.
Al2O3 in Chrome Corundum Brick
Al2O3 is a compound with high hardness. Its melting point can reach 2054℃ (3729℉). As a result, Al2O3 has good high-temperature stability and strong durability. It is often used in the production of refractory materials.
Cr2O3 in Chrome Corundum Brick
Chrome alumina, an inorganic compound, insoluble in water, acid and alkali solutions. Thus, it has excellent chemical stability. Meanwhile, due to its high melting point, chrome corundum brick can withstand extremely high-temperature.
Properties of Chrome Corundum Refractory Brick
High Strength
During the firing processes, an Al2O3-Cr2O3 solid solution is formed between the particles of chrome corundum refractory brick to connect particles together, which can greatly improve the strength of chrome corundum brick. As a result, The room temperature compressive strength of chrome corundum brick is usually >150MPa, which is much higher than that of general corundum brick.
Good Temperature Resistance
Al2O3 and Cr2O3 both the extremely high melting points. At the same time, chrome alumina has good redox properties. It can be used as an oxidizing agent or reducing agent to participate in chemical reactions and transform between oxidizing and reducing environments. Therefore, chrome corundum refractory brick can maintain good performance and stability.
Excellent Slag Resistance
On the one hand, chrome alumina can resistant the erosion of acid, alkali, oxidizing and reducing agents and other corrosive media. On the other hand, chromium oxide can form a protective layer on the surface of chrome corundum brick, when in use. Thus, the brick has excellent slag resistance and is hard to be corroded by slag.
Good Environmental Benefits
For one thing, as a kind of man-made synthetic material, using chrome corundum does not depend on the extraction of natural resources. This can reduce the consumption of natural resources. For another, due to the chemical erosion resistance and stability of chrome alumina, chrome corundum brick can be recycled at the end of its life.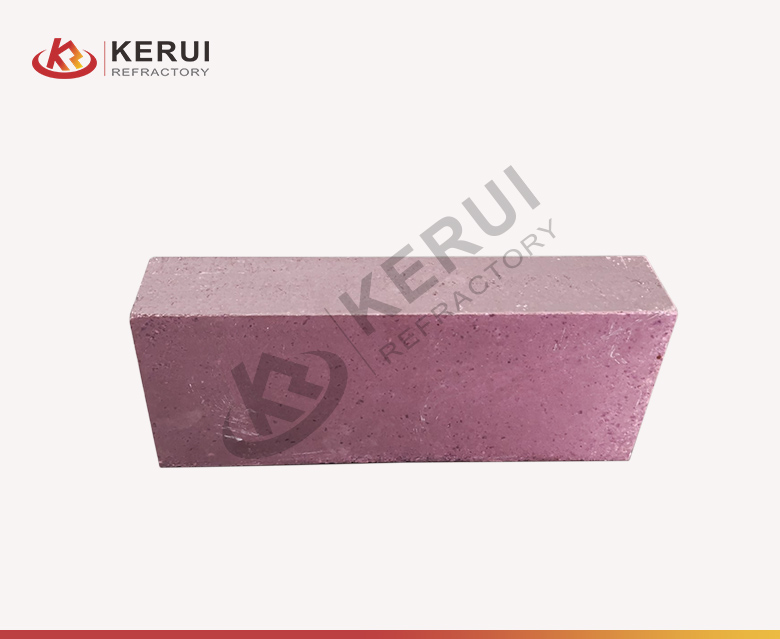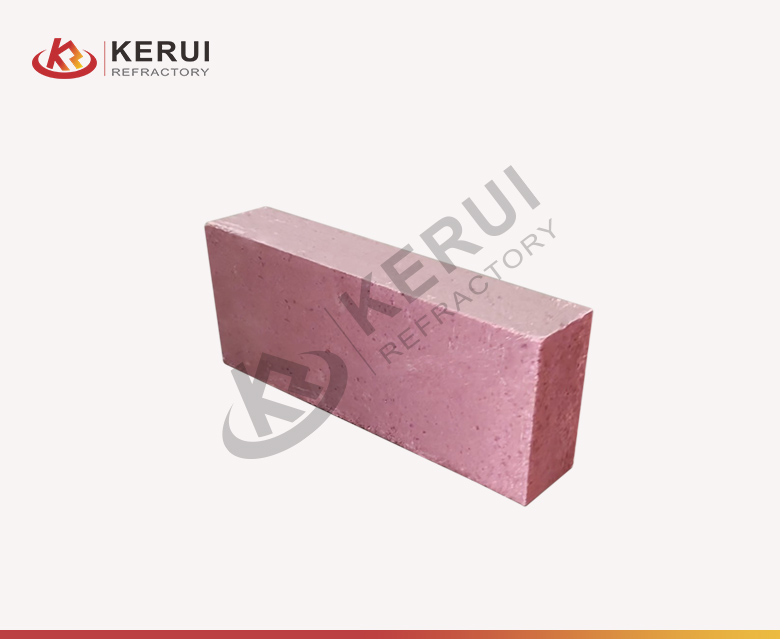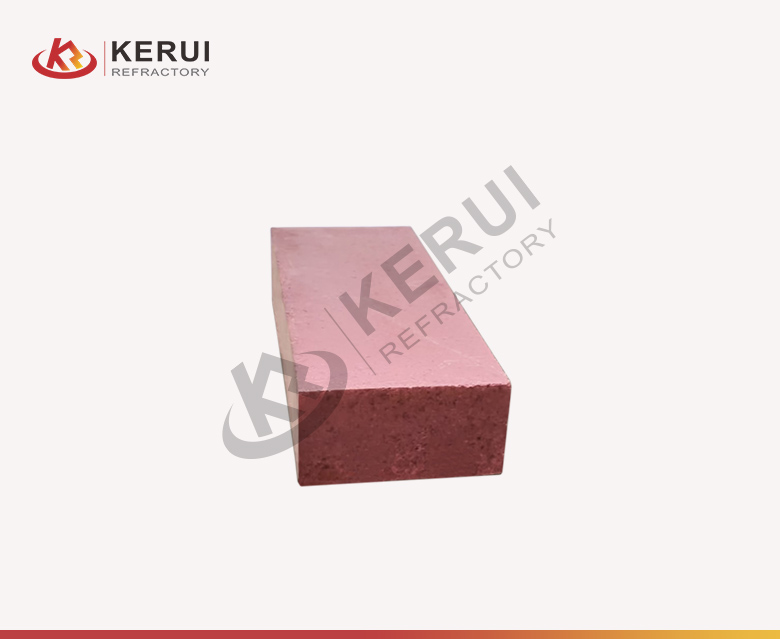 Wide Applications of Chrome Corundum Refractory Brick
Compared with pure corundum brick, chrome corundum brick has superior properties. There is no doubt that it is commonly used in high-temperature fields with harsh environments. It is difficult to be replaced by other refractory materials that have better properties. Therefore, chrome corundum brick is popular in various industries.
Steel industry: the lining of high-temperature furnace, furnace bottom, furnace throat and ladle;
Glass industry: the lining of glass kilns, glass melting furnaces, brushed glass orifice cover brick;
Non-ferrous metal industry: furnaces, converters, anode furnaces and other equipment;
Petrochemical industry: reformer, ethylene cracking furnace, pyrolysis reactor, etc.
How Much Is Chrome Corundum Refractory Brick?
The chrome corundum brick price is a very important question for buyers. Because of its excellent properties, chrome corundum brick is commonly higher. Compared with other chrome corundum brick suppliers, Kerui will bring you the most cost-effective bricks.
Why Kerui Offers Affordable Chrome Corundum Refractory Brick?
For one thing, raw materials affect the cost of fire brick greatly. Xinmi, where Kerui is located, is the capital of refractories in China. So Kerui has stable raw materials, and the cost of raw materials is relatively low. Therefore, Kerui will supply chrome corundum brick at a lower price.
For another, as a source fire brick supplier, Kerui can supply factory direct sales prices. Compared with the price of products of the same quality, Kerui customers are able to enjoy a lower price. Low prices and high-quality products will bring you the highest return on investment.
You can contact us to get a detailed quotation of the product.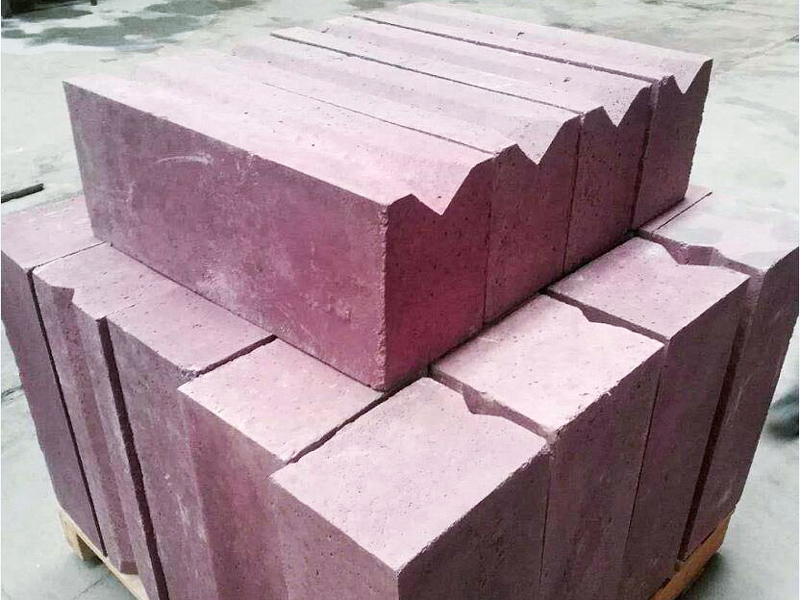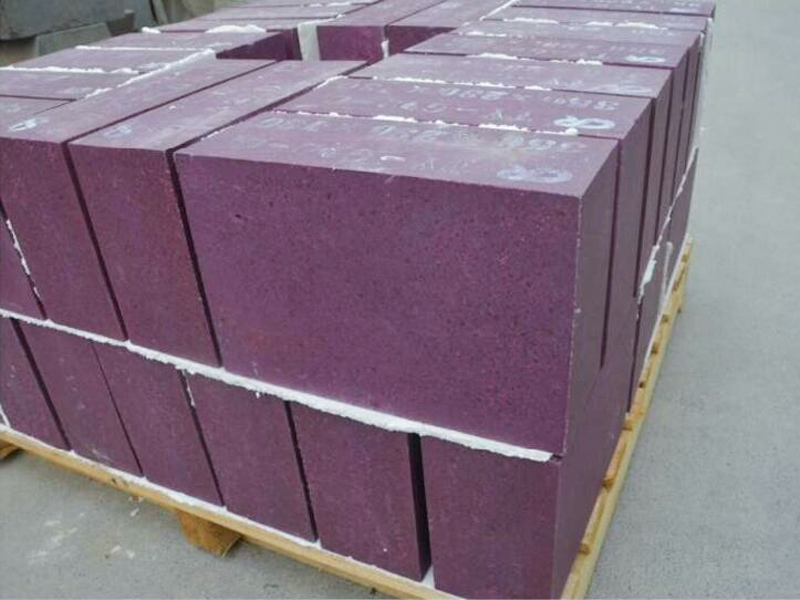 Kerui – Professional Chrome Corundum Refractory Brick Supplier
Chrome corundum suppliers are related tightly to the return on investment of purchasers. Therefore, buyers need to carefully select suppliers with comprehensive consideration. Kerui will be your best choice.
Engaged in The Refractory Industry for A Long Time
Founded in 2004, Kerui Refractory has 20 years of experience in the refractory brick industry and 16 years of experience in research and development. Located in Xinmi City, Henan Province, where China's refractory industry gathers, the group has mastered high-quality raw material resources. And it is a comprehensive firebrick supplier integrating refractory research and development, production, sales, technical solutions, and project EPC general contracting services.
Rich Experience in Project Cooperation
With strong capital and a professional team, Kerui has reached long-term cooperation with many large enterprises such as Rusal, Shenhuo Group, Wanda Group, Nanshan Aluminum, Oceanpower Group and so on. Meanwhile, Kerui exports refractory products to more than 30 countries on five continents such as Russia, India, Canada, United States, Australia, etc.
Professional R&D Team
Kerui has built an advanced R&D center and strategically cooperated with Luoyang Refractory Research Institute, Zhengzhou University, Northeastern University and other scientific research institutions. These all promote the upgrading of production technology and the development of new products. With the efforts of the R&D team, Kerui has overcome many industry problems and obtained its own invention patent.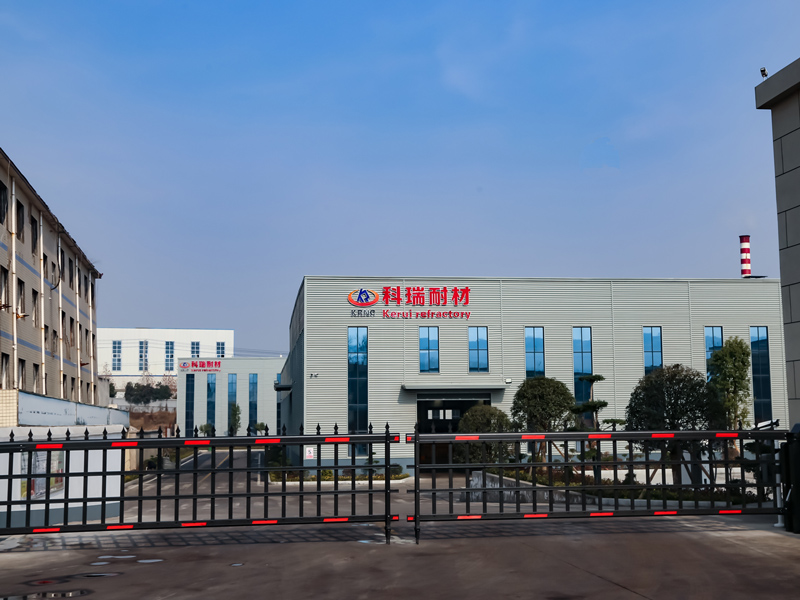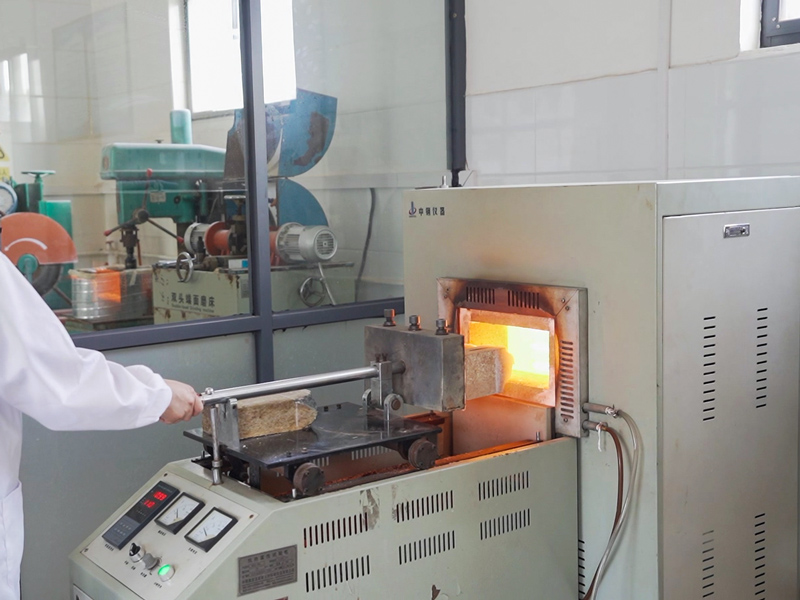 Additional Services Provided by Kerui
Pre-sales Service
International business managers will provide full consultation services for you. They will make a detailed plan for you on the selection and price of chrome corundum brick. Meanwhile, Kerui can send you samples and welcomes you to visit the factory.
While-sales Service
Kerui's technicians will guide and help with the construction of refractory materials. If you have special needs, Kerui Refractory can produce specific shapes of chrome corundum brick according to the drawings you provide. Due to automatic control system, the dimensional has strong guarantee.
After-sales Service
Kerui will select personnel to conduct regular return visits to solve unexpected problems and listen to customer suggestions. If there is damage or loss in the transportation, Kerui will deal with it on time to protect your rights. Therefore, Kerui ensures safe and timely shipping service.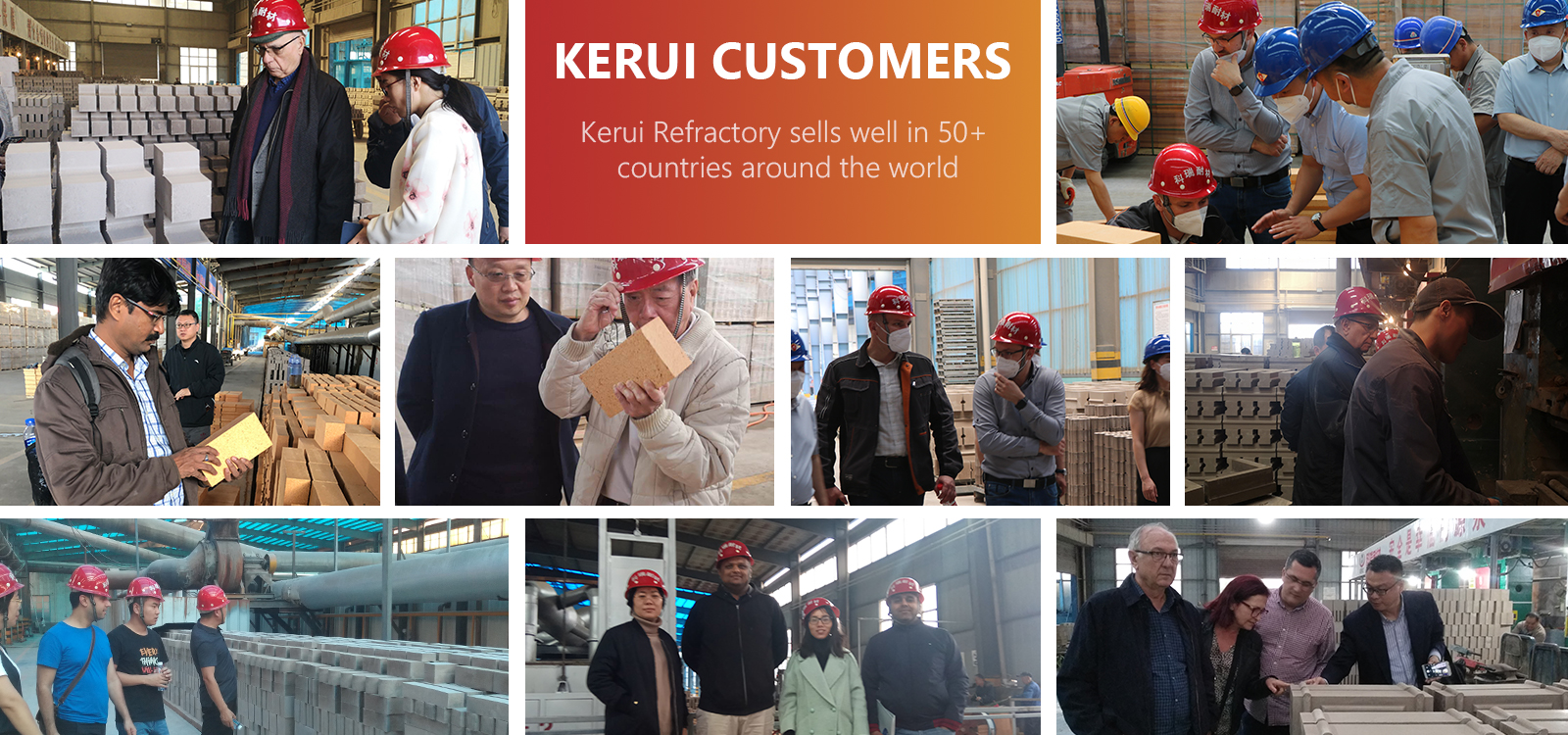 As a reliable fire brick supplier, Kerui promises to offer high-quality productions, advanced technology, and good services. If you want to know more details about chrome corundum brick, please connect with us. Kerui's professional team will answer your questions on time.