Insulation Brick
Insulation brick is a type of brick that is used to insulate buildings and other structures. It is made from a variety of materials and has wide uses. Customers often apply Kerui superior insulation brick in various high temperature furnaces and kilns to reach good insulation effect.
30-99

Al2O3% (≥)

0.6-1.6

Bulk Density (g/cm³)

0.25-4

Thermal Conductivity (W/m·k)

1.5-4.5

Cold Crushing Strength (MPa)
5 Types of Kerui Insulation Brick for Sale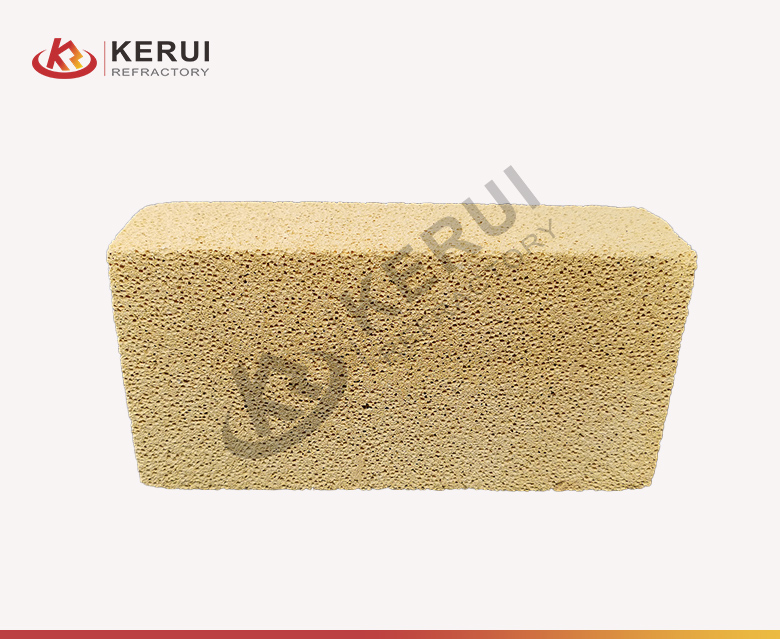 1. High Alumina Brick
In fact, Kerui high alumina insulation bricks for sale have better overall performance. Because it has relatively high content of Al2O3, which contributes to high refractoriness as well as stable in high temperature kilns. Besides, this brick can wistand acidic and alkaline chemicals. As a result, this brick has wide applications except for environments with strong corrosion.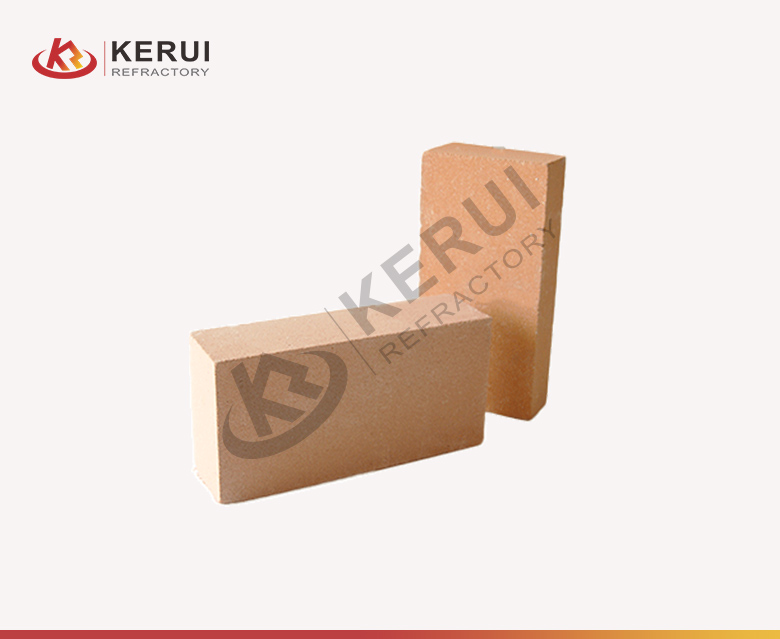 2. Clay Insulation Brick
Clay insulation brick is made from clay and has a high aluminum content. It is an excellent insulator and is ideal for use in high-temperature applications. Kerui Refractory manufactures clay insulation bricks using advanced technology. Therefore, this ensures that Kerui clay insulation bricks are of the highest quality and can withstand high temperatures.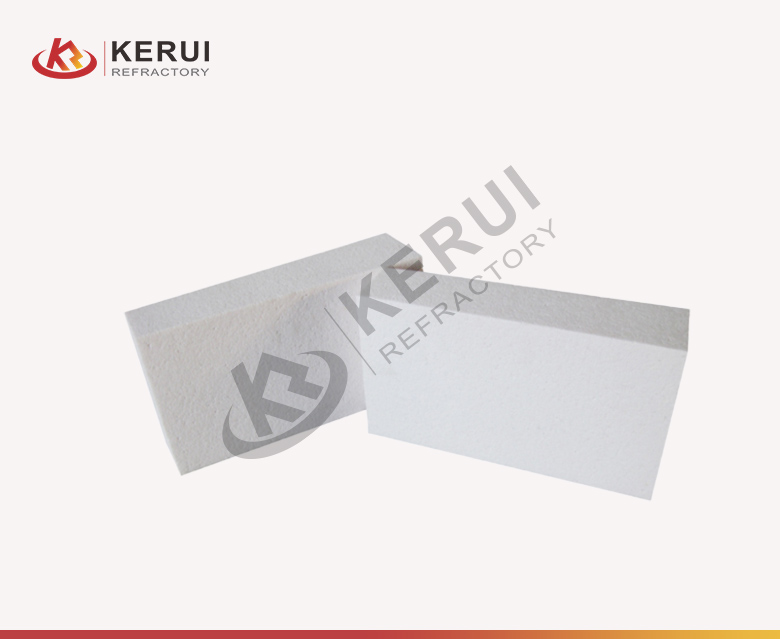 3. Alumina Bubble Brick
Alumina bubble brick is a type of insulation brick that is made from alumina hollow spheres. This brick has excellent insulating properties and can help to save fuel and reduce project costs. Kerui Refractory offers high-quality alumina bubble brick for sale. Due to raw materials with high purity, this bubble alumina brick is ideal for use in high-temperature applications.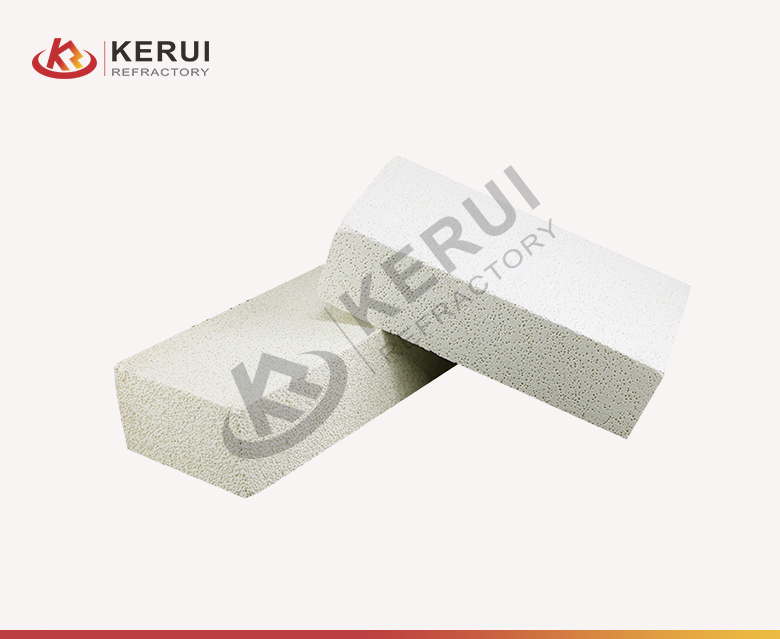 4. Mullite Insulation Brick
Kerui mullite insulation bricks are made from mullite and have a high purity level. Kerui mullite brick can withstand higher temperatures and is highly resistant to thermal shock. It's effect to extent the service life of your kiln. Importantly, Kerui Refractory offers mullite insulation bricks for sale that are of the highest quality and can be used in a wide range of high temperature applications.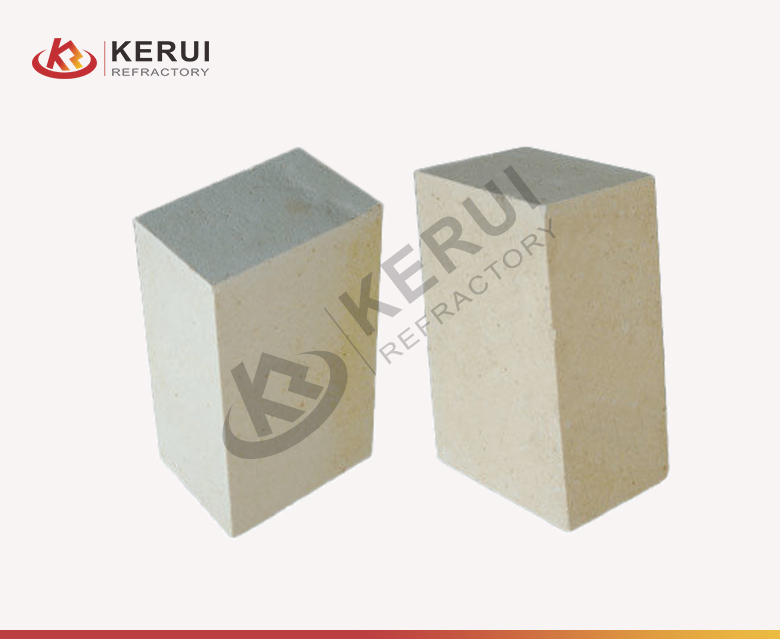 5. Silica Insulation Brick
Silica insulation brick is mainly made from SiO2, which has excellent insulating properties as well as acid corrosion ability. If your kiln faces strong acid corrosion, this brick is suitable for you. Additionally, the lightweight silica insulation brick is effective to reduce the load of your kiln and extend the service life. Please contact Kerui now to find suitable insulating bricks for sale.
Features of Kerui Insulation Bricks
High Porosity
Kerui insulating fire bricks have a high porosity, which means that it has many small holes inside. This is because of its advanced production technology. The high porosity ensures that the product performance meets the expected standards, such as low density, low thermal conductivity and good thermal insulation.
Energy Saving
The insulating bricks have a low thermal conductivity and it can prevent heat from escaping or entering. This can better store heat and save energy for the customer's project. For example, in a furnace or kiln, Kerui insulation brick can reduce heat loss and maintain a stable temperature. This can lower the fuel consumption and emission.
High Mechanical Intensity
High mechanical strength of insulating refractory brick makes it can resist compression and bending forces. This is because of high-quality raw material as well as advanced production technology. In other words, the high mechanical intensity ensures that the product has a long service life and can withstand various harsh environments.
Good Insulation Effect
Kerui insulation bricks have a good insulation effect, which means that they can keep the heat or cold inside or outside. This is because of its low thermal expansion coefficient, which means that it does not change its shape or size when heated or cooled. If you need more insulation bricks, please follow Kerui YouTube.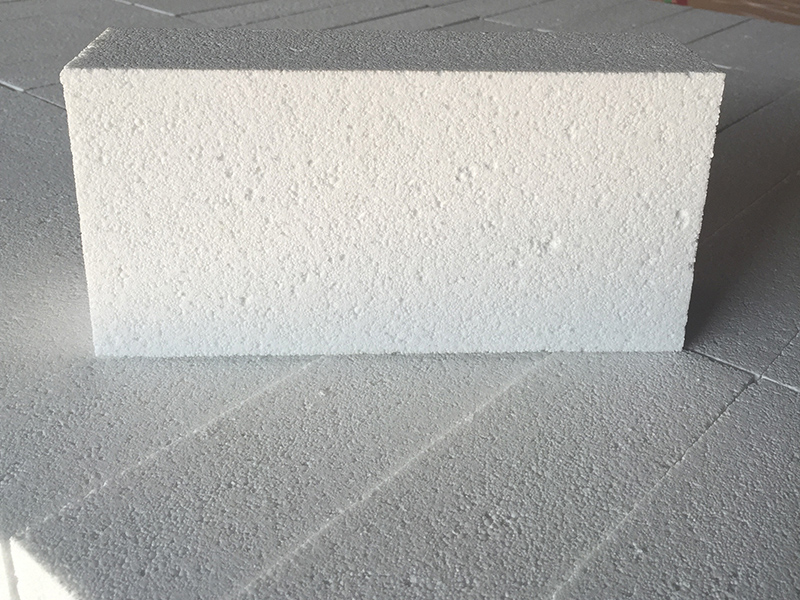 Application Fields of Insulation Bricks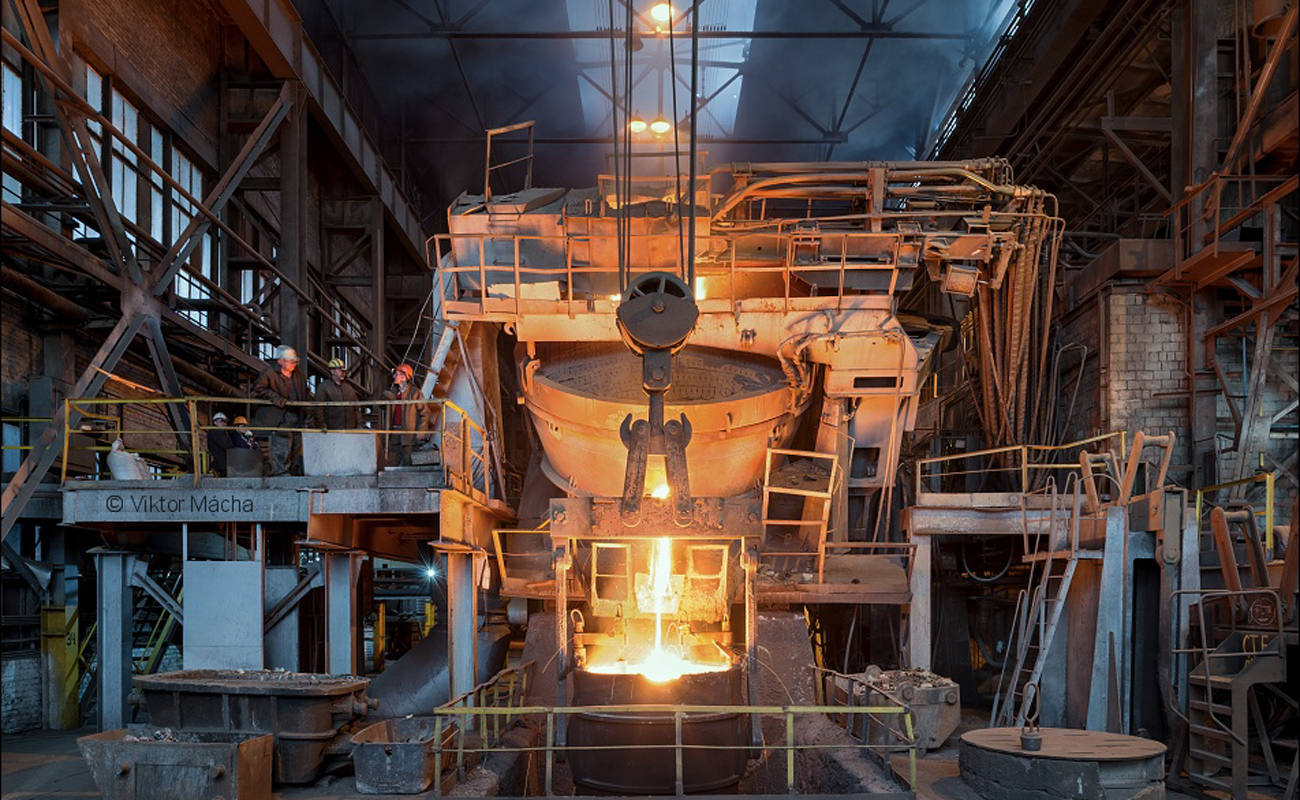 Apply Insulation Brick in Various Industries
The insulation bricks can be applied in various industries that need high-temperature resistance and thermal insulation, such as metallurgy, chemical, ceramic, glass, cement, power, and petrochemical industries. Meanwhile, Kerui insulating bricks can help these industries improve their production efficiency, reduce their energy consumption, and protect their equipment from damage. Insulation bricks can also improve product quality and performance by maintaining a stable temperature and preventing heat loss.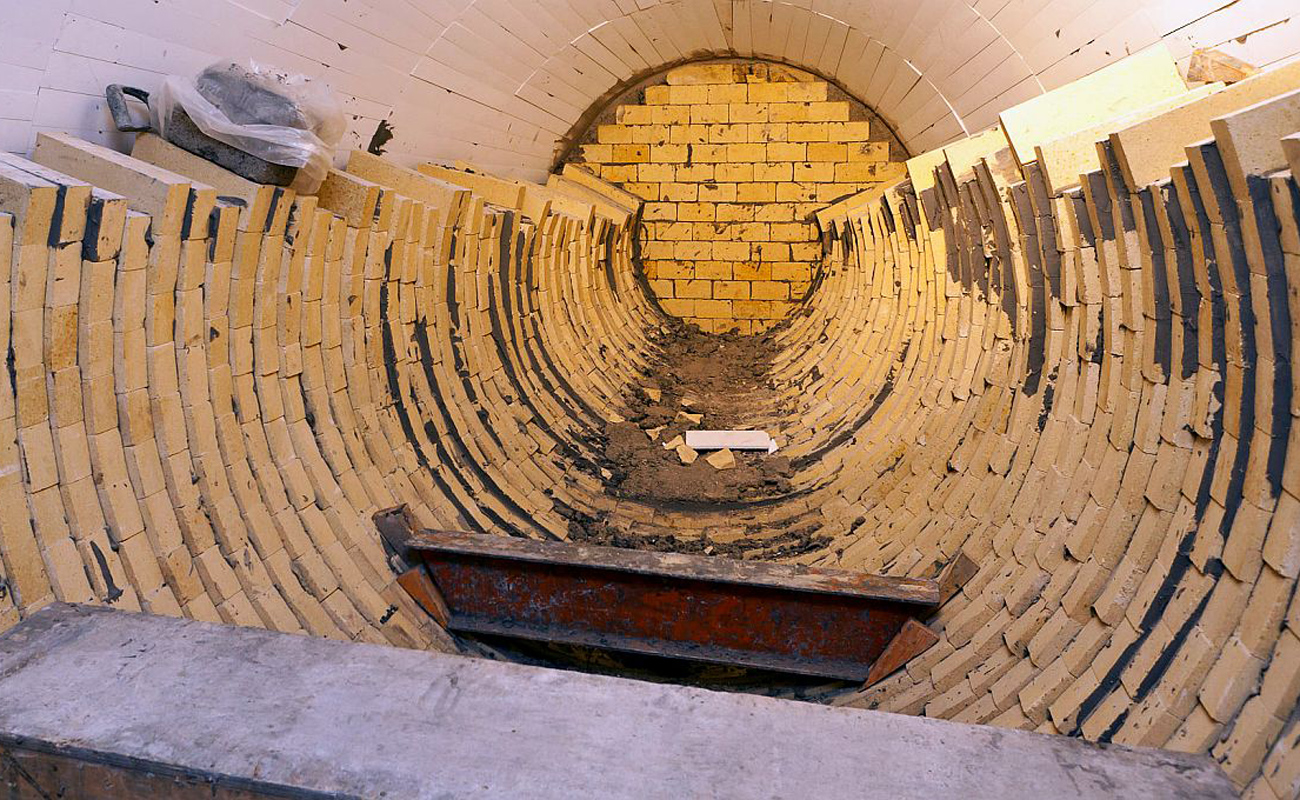 Apply Insulation Brick in Various Parts of Kilns
Insulation bricks can be applied in various parts of kilns, such as the lining, the roof, the wall, the door, the arch, the flue, the chimney, and the regenerator. Customers can use insulation firebrick to get thermal insulation and heat preservation for kilns. Also, this brick can prevent heat transfer and heat dissipation. Kerui insulation bricks can also reduce the thermal expansion and contraction of kilns, and prevent cracking and deformation. Kerui bricks are able to extend the service life of kilns and reduce maintenance costs.
Competitive Insulation Brick Price of Kerui Refractory
The price of Kerui insulation bricks is relatively low, because it has a lower content of alumina than other refractory bricks. While the product quality of Kerui insulation bricks is assured. Apart from the reason of Al2O3 content, Kerui also controls insulating refractory brick price from the raw material, production and many other links. Thanks to the advantage of source manufacturers, Kerui provides competitive insulation brick prices in this industry.
Besides reasonable insulation brick price, Kerui also provides a series of added values that benefits customers indeed. For example:

Sample Testing
With modern factory, Kerui supports test of the raw material composition and the physical and chemical properties of insulation bricks. Besides, we have advanced equipment and experienced technicians to ensure the quality and performance of our products. We also support sample delivery service, so you can check the quality of our insulation brick before placing an order. You can contact us anytime to request sample of insulation bricks. Kerui establishes physical and chemical laboratories to ensure the quality of insulating refractory brick.
Customized Service
Kerui Refractory can provide customized insulation bricks according to your specific needs and requirements. In fact, you can choose the composition, size, production process, packaging method, and other aspects of insulation brick. We have a professional R&D team that can design and produce insulation bricks according to your specifications. We also have a strict quality control system that can guarantee the consistency and stability of our products. You can trust us to provide you with customized insulation bricks that meets your expectations.
Technical Support
There is a strong technical support team with rich experience in the refractory industry. What's more, we can provide you with pre-sale product and solution consultation, after-sale installation and maintenance guidance, and any other technical assistance you may need. We are always ready to answer your questions and solve your problems. You can reach us by phone, email, or online chat to buy refractory brick and other refractory products. We are committed to providing you with professional technical support.
Cost-effective Transportation
Kerui Refractory has a transportation team that can provide you with cost-effective transportation solutions. While Kerui can arrange the best transportation mode and route according to your location, order quantity, delivery time, and other factors. We cooperate with well-known international logistics companies to ensure timely delivery and safe transportation of our products. You can track your order status online or contact us for updates. We will deliver your insulation bricks as soon as possible.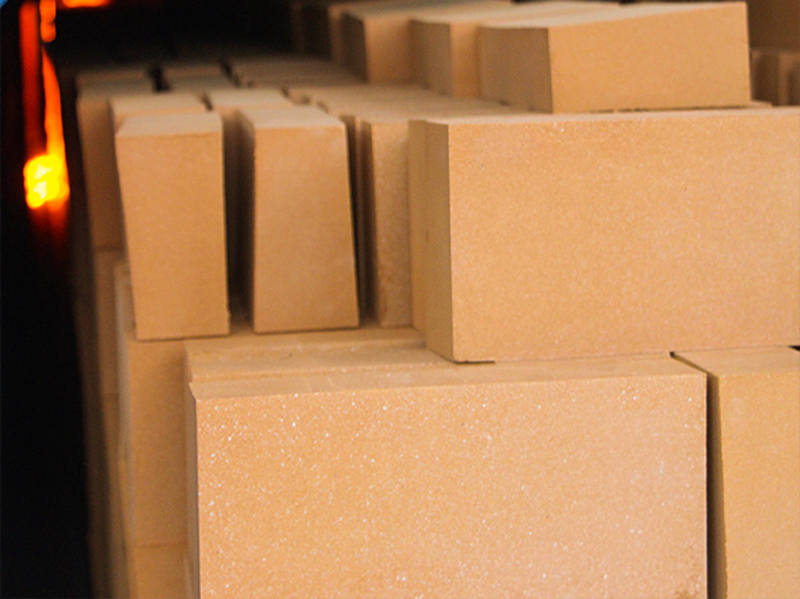 Reliable Insulation Brick Supplier in China – Kerui Refractory
Strong Production Ability
There is an annual refractory products demand of 150,000 tons or more in Kerui Refractory. Only strong production capacity can match customer demand. More than 200 skilled employees and intelligent equipment like fully automatic batching machine, high-tonnes press machine and PLC controlled tunnel kilns support the strong production ability. Even you need a large quantity of insulation bricks at one time, Kerui keeps stable supply.
Professional Team
Kerui Refractory has a professional team that can provide you with one-to-one service from pre-sale consultation, international business manager docking to after-sale installation and delivery. As a result, Kerui has a customer-oriented philosophy and a friendly attitude. Kerui will communicate with you effectively and understand your requirements clearly. It can also provide you with professional advice and suggestions. Kerui Refractory has a professional team that can make you satisfied.
Certificates
The insulation bricks have ISO, SGS certificates, which prove its quality management system and product quality. Besides, this product also has more than 20 invention patents, which show its innovation ability and technical strength. Kerui Refractory pays attention to product quality and innovation. As a reliable firebrick supplier, Kerui can provide you with high-quality solutions for your requirement for insulating bricks.
Leading Industry Position
Kerui Refractory has a 20-year development history, which has accumulated stable cooperation partners and loyal customers. Moreover, Kerui has good feedback and reputation in the market, and its leading industry position is prominent. Therefore, Kerui Refractory is a reliable insulation brick supplier in China that you can trust and cooperate with.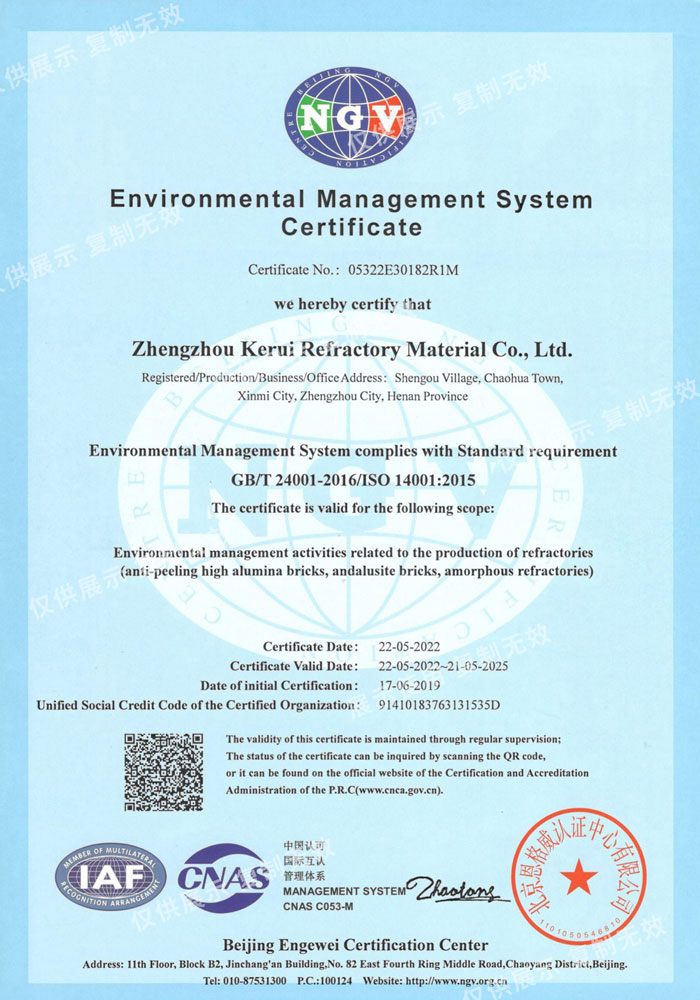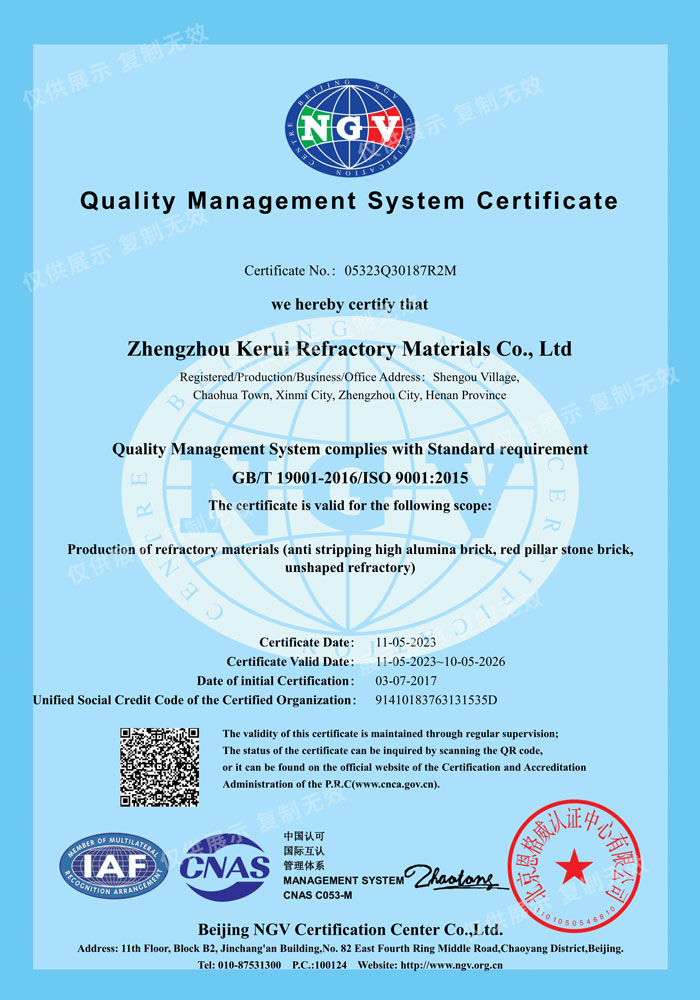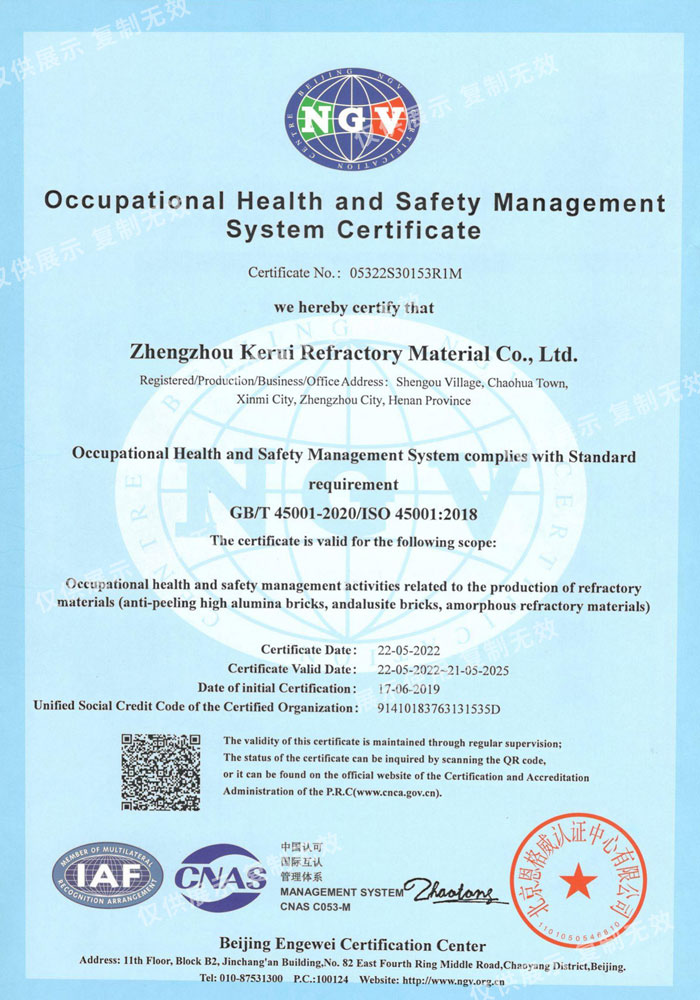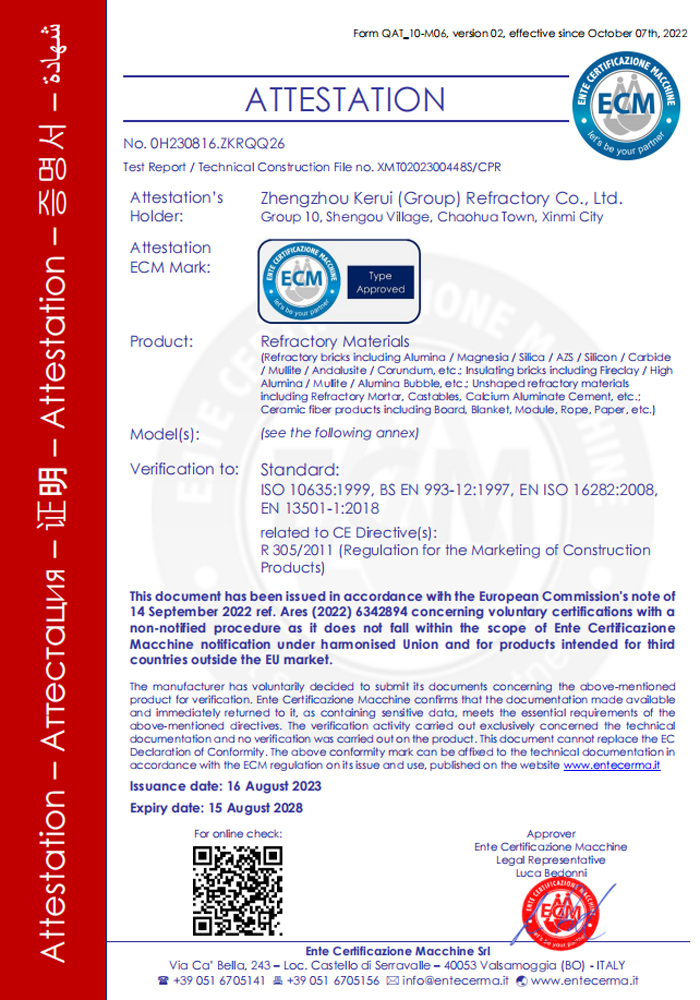 Insulation brick is a kind of refractory material that can reduce heat loss and save energy. If you are looking for a reliable insulation brick supplier in China, you can choose Kerui Refractory. You will be amazed by the quality and service of Kerui Refractory. Please fill out the form below or call us now to get a free quote.