Ceramic Fiber Board for Sale
In high temperature applications, Kerui ceramic fiber board for sale is crucial. Customers in high temp industry need this product to realize an excellent insulation effect. This product has a wide range of applications in various industries.
1260-1430

Classification Temperature (℃)

250-360

Bulk Density (g/cm³)

0.15-0.3

Compressive Strength (MPa)

3.0

Permanent Linear Change% (≤)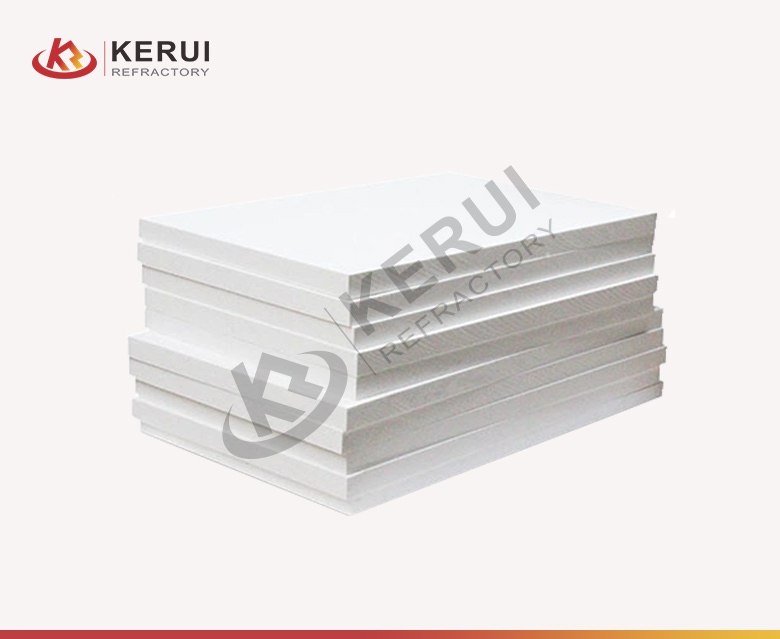 Introduction of Kerui Ceramic Fiber Board for Sale
Kerui ceramic fiber boards are mainly made of high-purity aluminum silicate fibers. During manufacturing, Kerui melts the raw materials in a furnace at a temperature of over 2,000 degrees and then uses professional equipment to blow them into fibers. Then, Kerui ceramic fiber boards are formed into a rigid board structure using a combination of heat, pressure and adhesives. Additionally, this manufacturing process results in a lightweight yet strong material. Therefore, Kerui ceramic fiber board is also called aluminum silicate board or calcium silicate cement board.
Technical Index of Kerui Ceramic Fiber Board for Sale
It's important to choose a suitable ceramic fiber board for sale in your business. Please refer to the following table to find suitable ceramic fiber board sheets. Welcome to contact Kerui Refractory and help you find proper products.
Item/Grade
STD Board
HP Board
HA Board
HZ Board
Classification Temperature/℃
1260
1260
1350
1430
Color
White
White
White
White
Bulk Density (kg/m³)
250/300/360
250/300/360
300/360
300/360
Modules of Rupture ≥/MPa
0.3
0.3
0.3
0.3
Compressive Strength/MPa (10% relative deformation)
0.15/0.25/0.3
0.25/0.3
0.25/0.3
0.25/0.3
Loss of Ignition ≤/%
6
6
6
6
Permanent Linear Change ≤/%
1000℃ x 24h
3.0
1100℃ x 24h
3.0
1200℃ x 24h
3.0
1350℃ x 24h
3.0
Thermal Conductivity Coefficient /[W/(m·K)]
400℃
0.08
0.07
0.07
0.07
600℃
0.11
0.1
0.1
0.09
800℃
0.14
0.14
0.13
0.13
1000℃
0.19
0.19
0.19
0.18
Excellent Properties of Kerui Ceramic Fiber Board for Sale
Good Insulation Performance
Efficient thermal insulation is a crucial aspect for the ceramic fibre shee. Correspondingly, Kerui produces high-quality fiber ceramic board with exceptional thermal insulation properties. Besides, this board acts as a formidable barrier against heat transfer and helps to maintain stable temperatures within various applications. Therefore, application of fiber ceramic board not only enhances safety but also contributes to energy efficiency. It's a crucial factor in today's world.
Light Weight
Due to the special raw material and production technilogy, Kerui ceramic fiber board has light weight. Therefore, it's avaolable for customers to reduce transportation and installation costs. Moreover, the lightweight reduces the burden on the kiln. Compared with other insulation products, Kerui ceramic fiber board can extend the service life of the kiln. Although it has lightweight, this ceramic fiber fabric is able to withstand certain loads and stresses.
Easy to Cut
As expected, ceramic fiber panels can be freely cut to the appropriate shape. This is critical to the sealing of the kiln. And Kerui ceramic fiber board excels in this regard as well. Additionally, it can be easily cut and shaped to fit specific requirements, which ensures seamless integration into various applications. This feature greatly simplifies the installation process. Application of the high density ceramic fiber board can save both time and effort.
Easy Installation
Installation can often be a labor-intensive and time-consuming process. However, Kerui ceramic fiber board streamlines this task with the property of easy installation. Additionally, the easy installation capabilities of Kerui products like ceramic fibre board and light weight clay bricks make it an ideal choice for projects with tight timelines. Besides, the convenient in installation not only saves valuable time but also minimizes disruptions to the following operations.
Energy-Saving
In an era where energy conservation is of paramount importance, Kerui ceramic fiber board plays a vital role. Its excellent thermal insulation properties not only ensure a stable environment but also contribute to significant energy savings. Besides, by reducing the need for excessive heating or cooling, this ceramic fiber board helps in lowering energy bills and reducing the carbon footprint of industrial and commercial operations.
Environmentally Friendly
An additional remarkable property of Kerui ceramic fiber board is its environmentally friendly nature. It produces no pollution, radioactivity or harmful substances during its production or use. Moreover, this eco-conscious feature ensures that choosing Kerui ceramic fiber board for sale not only benefits your projects but also contributes positively to the environment. Besides, this aligns with the sustainability goals about the development of modern industries.
High Temperature Resistance
One of the standout features of Kerui ceramic fiber board is its remarkable high temperature resistance. Additionally, this board is designed to withstand extreme temperatures. Now it's an ideal choice for applications where heat is a constant challenge. Whether it's in furnaces, kilns or any other high-temperature environment, Kerui calcium silicate heat resistant boards excel in maintaining structural integrity, which ensures the longevity.
Chemically Resistant
Kerui ceramic fiber board goes a step further by exhibiting remarkable resistance to chemical attacks. Besides, it is highly resistant to oxidation and reduction processes, which makes it a reliable choice in environments where chemical exposure is a concern. Additionally, it exhibits exceptional resistance to the penetration of molten aluminum and other non-ferrous metals. Besides, it further enhances the suitability for a wide range of applications.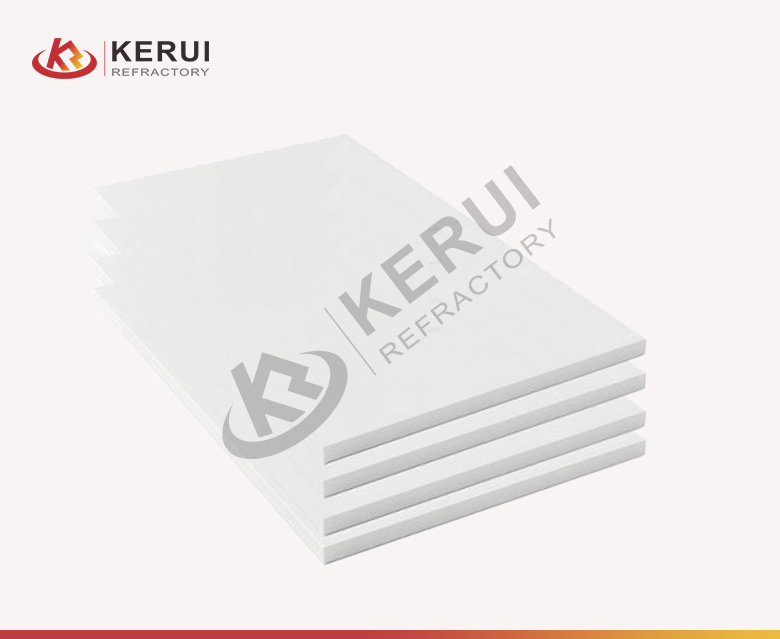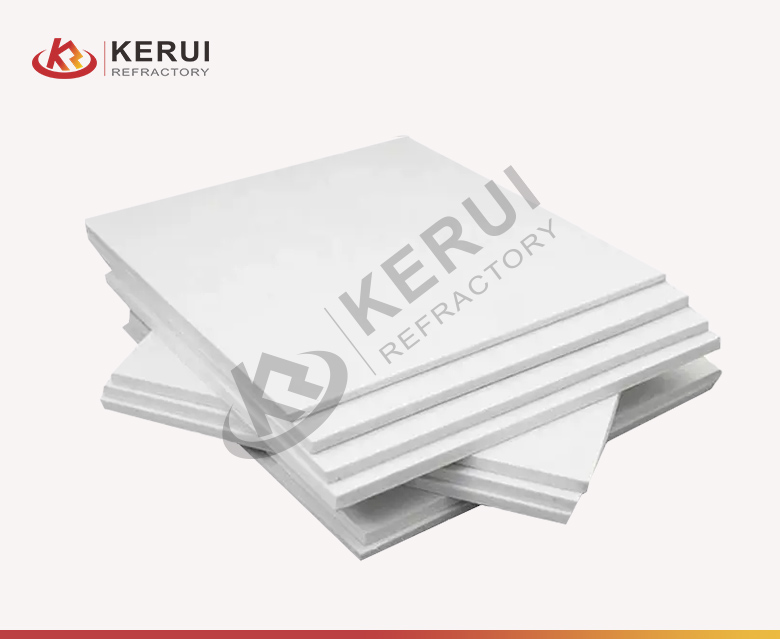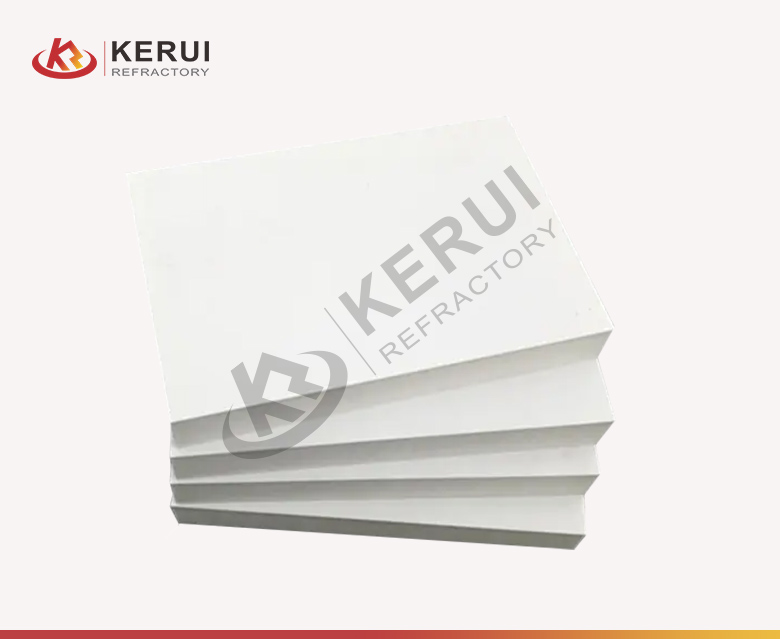 Applications of Kerui Ceramic Fiber Board for Sale
| | | | | |
| --- | --- | --- | --- | --- |
| Metallurgical Industry | Petroleum and Chemical Industry | Power Industry | Ceramic Industry | Glass Industry |
In the metallurgical industry, ceramic fiber boards are often used for insulation of high-temperature smelting furnaces and heat treatment furnaces. Besides, this helps maintain a constant operating temperature, improves productivity and reduces energy consumption.
In the petroleum and chemical industries, Kerui ceramic fiber boards are used as thermal insulation materials in refinery units and chemical reactors. Additionally, these products like
silica insulation brick
and insulation materials can withstand high temperatures and chemical corrosion, which ensures safe and reliable operation of equipment.
Ceramic fiber panels are used in the power industry for the insulation and insulation of boilers, chimneys and gas turbines. Besides, they help improve energy efficiency, reduce heat loss, and extend equipment life.
Ceramic fiber boards are widely used in the ceramic manufacturing industry for kiln heat preservation and insulation. Additionally, it ensures the uniform sintering and the quality of ceramic products.
The glass manufacturing process requires extremely high temperatures and ceramic fiber boards. Therefore, you can see the ceramic fiber board as insulation in glass furnaces to ensure even heating and shaping of the glass. Besides,
AZS refractory
material is also suitable for glass industry.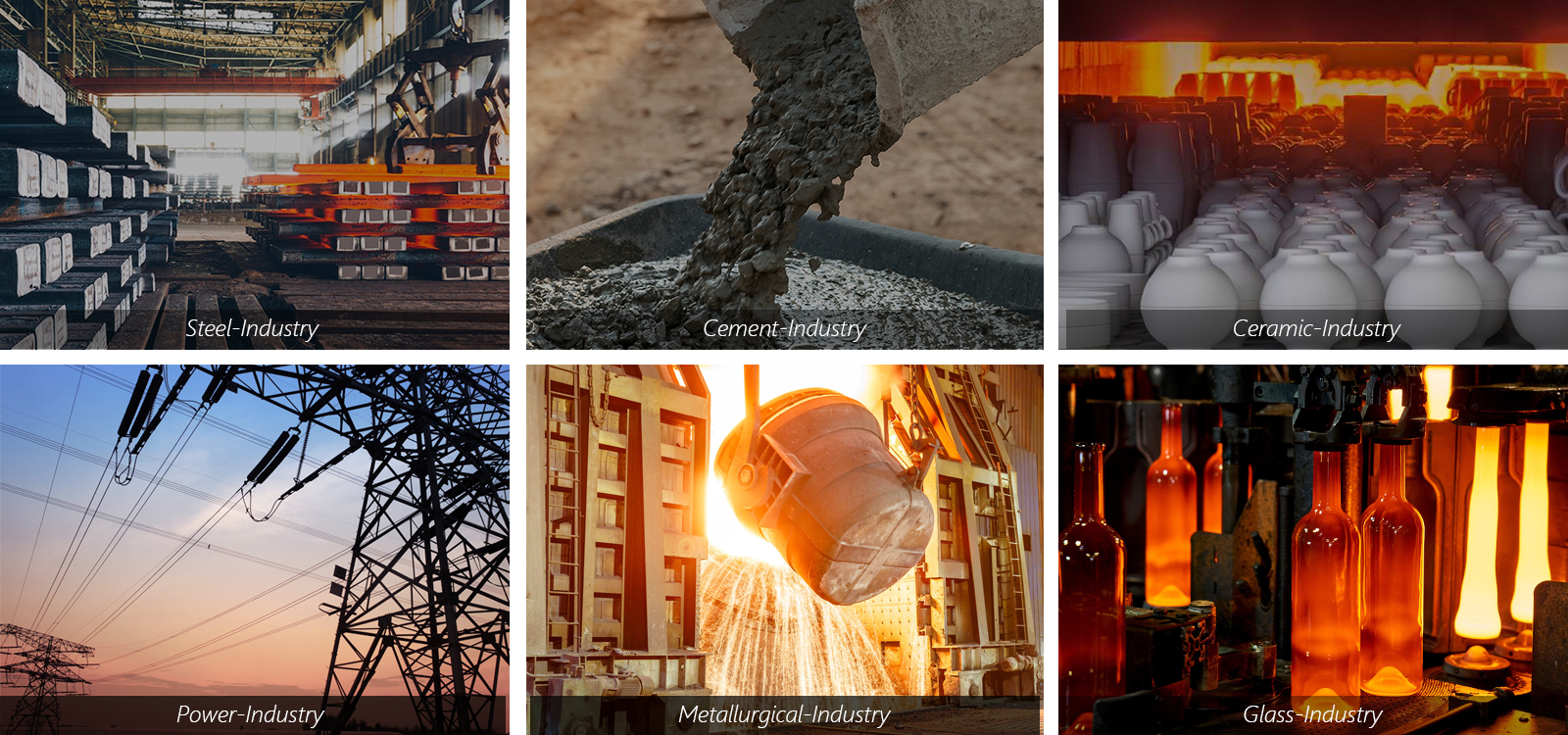 What's Kerui Ceramic Fiber Board Price?
Kerui offers ex-factory ceramic fiber board prices. Because we are the source supplier, we can directly reduce the cost of intermediate links to optimize your project cost to the greatest extent. Moreover, Kerui stands from the customer's perspective and understands that reasonable prices are crucial to project success.
For large-scale projects or bulk purchases, Kerui offer attractive bulk discounts for the ceramic fibre sheet. Furthermore, it reduces the overall cost for your project. Therefore, this helps achieve greater savings on large-scale projects and increases your competitiveness. If you wonder how much does a fire brick cost or the overall cost for the ceramic fibre board, please contact Kerui for a detailed price list!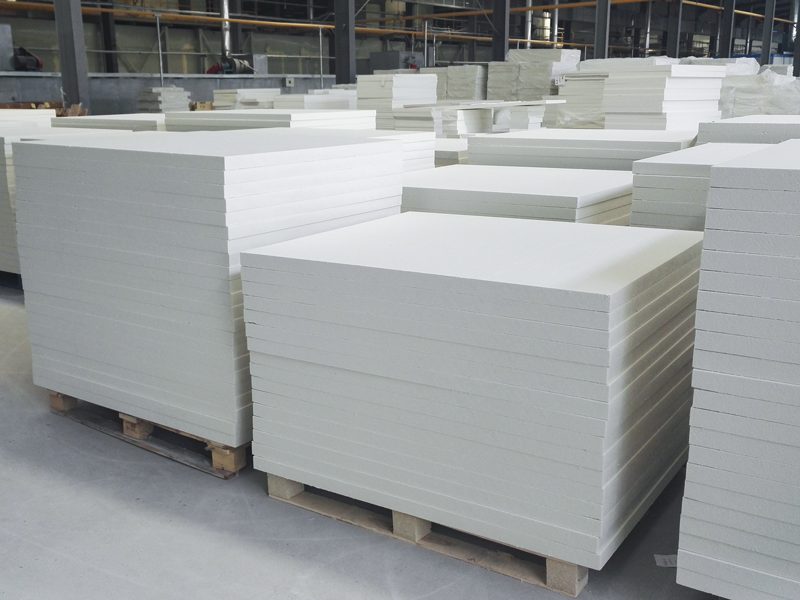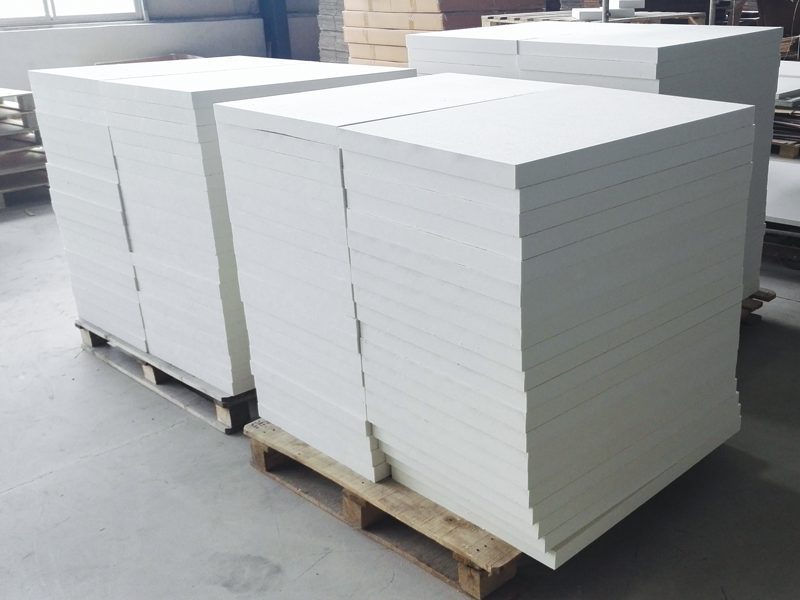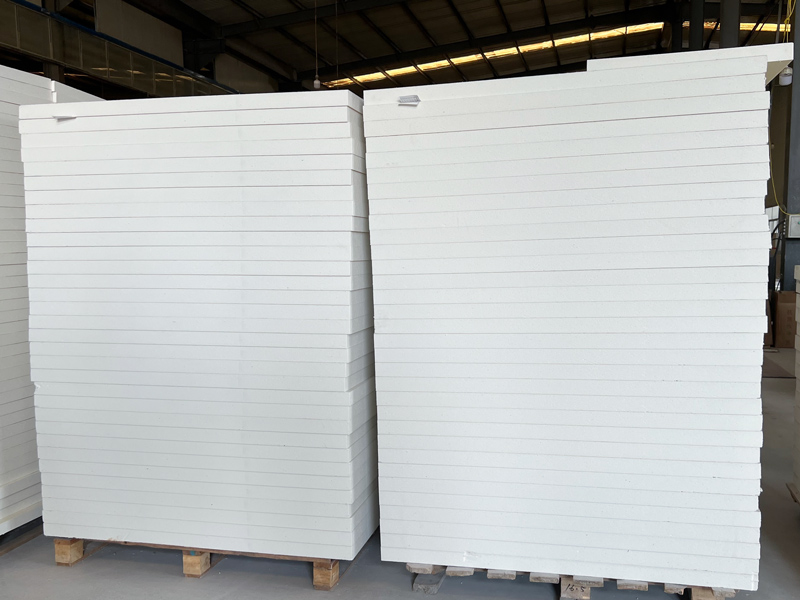 Reliable Ceramic Fiber Board Supplier – Kerui Refractory
Customized Service
We recognize that every project is unique, and one-size-fits-all solutions often fall short. Moreover, at Kerui Refractory, we offer customized services to ensure that our ceramic fiber boards meet your specific requirements. Besides, Kerui experienced team will work closely with you to provide personalized solutions that perfectly fit your application.
Competitive Price
We understand the importance of managing project costs effectively. Therefore, Kerui Refractory offers competitive ceramic fiber board price that allows you to maximize your budget without compromising on quality. Besides, Kerui ceramic fiber board for sale offer exceptional value, ensuring that your projects stay on track financially.
Wide Product Range
Beyond ceramic fiber boards, Kerui Refractory offers an extensive product range, including ceramic fiber products, refractory brick, insulating firebrick and various refractory materials. Moreover, cooperation with a one-stop supplier for all your insulation and refractory needs simplifies your procurement process and ensures product compatibility across your project.
International Certificates
Quality assurance is paramount when dealing with high-temperature insulation materials. Kerui Refractory holds prestigious international certifications such as ISO, SGS, and CE certificates, underscoring our commitment to delivering products that meet stringent quality standards. When you consider Kerui ceramic fiber boards, you can buy with strong confidence.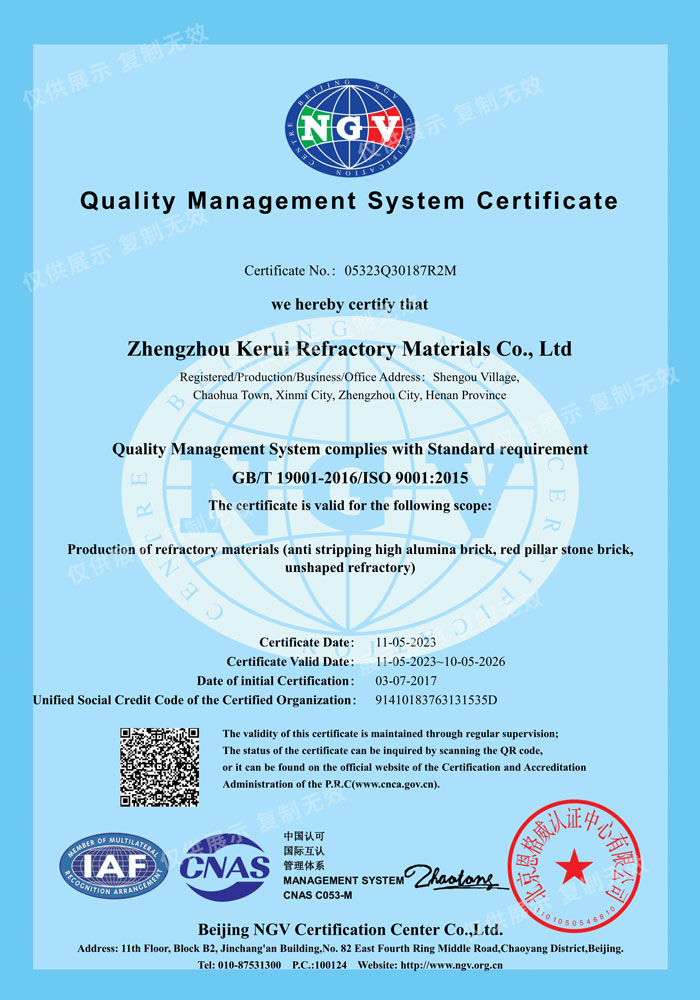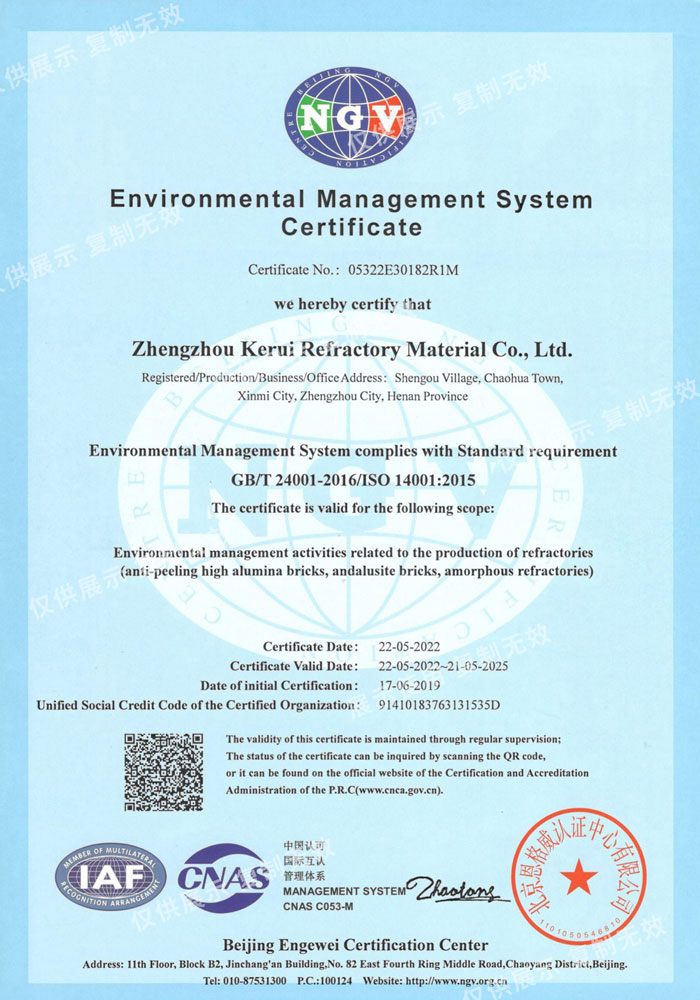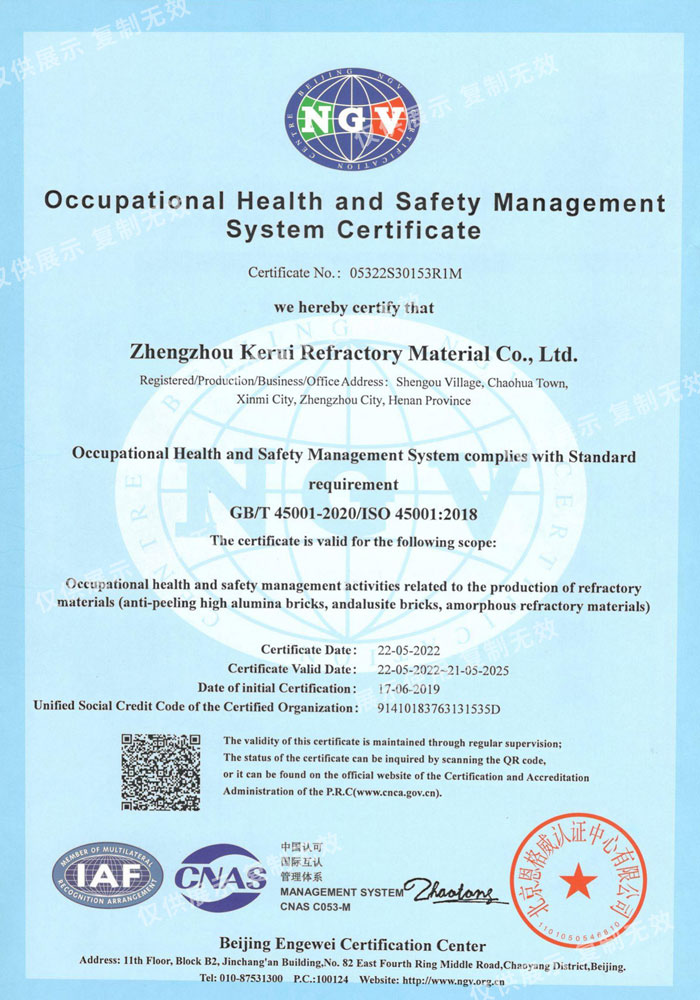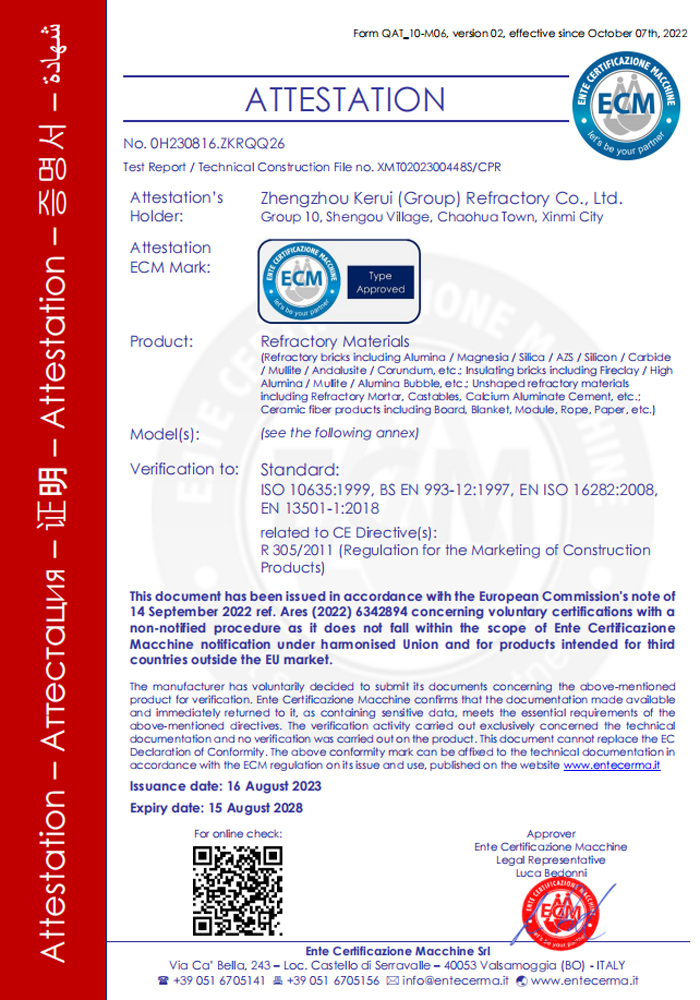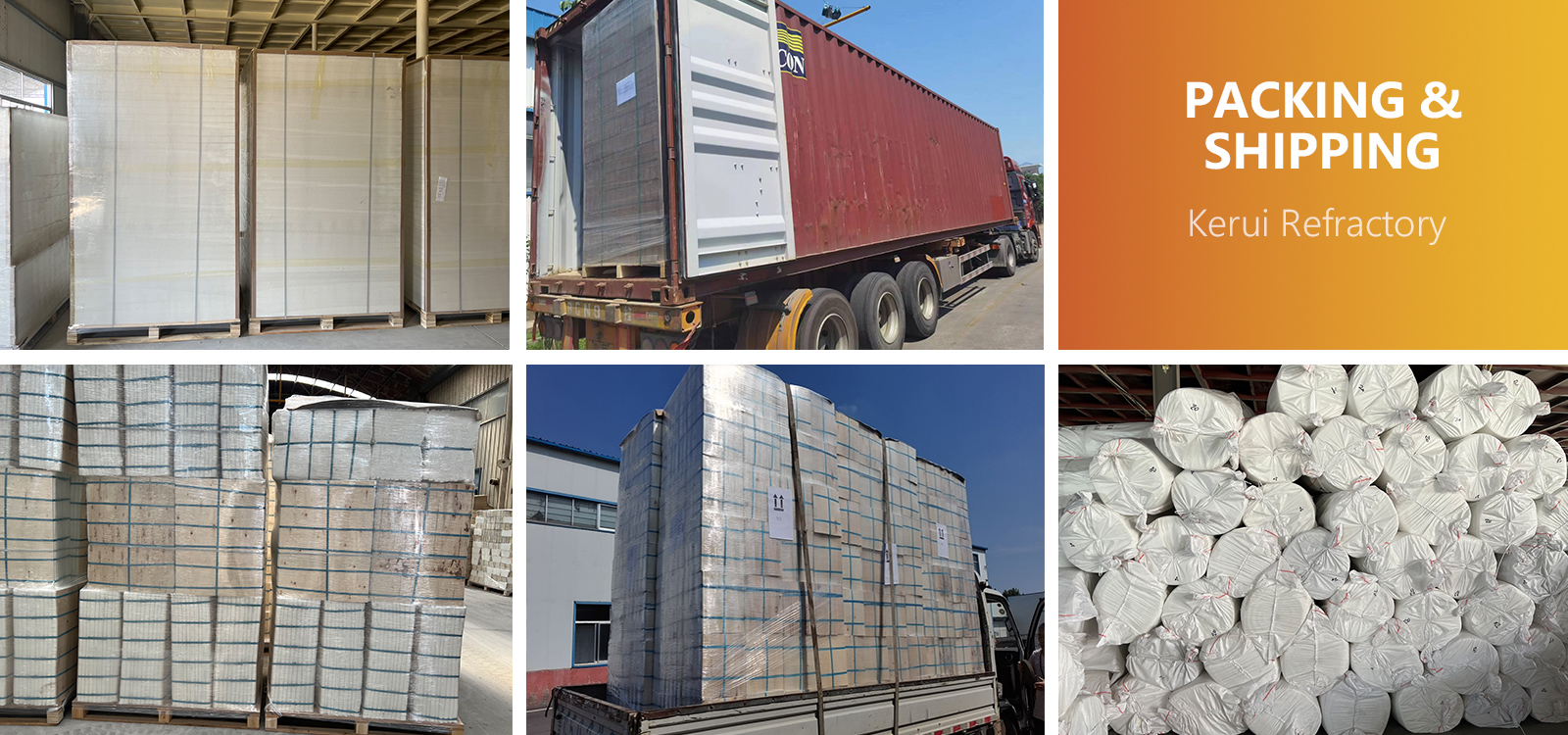 Tips about Using Ceramic Fiber Board for Sale
Material Selection
The prerequisite for ensuring a long service life of ceramic fiber products is to choose higher quality products. As a professional ceramic fiber board supplier, Kerui will perform special processing during the production process to provide anti-fouling, dust-proof and anti-wear properties. Welcome to visit Kerui factory! Here are more relaed infomration about ceramic fiber products on Kerui Instagram.
Check and Prevent
It is best to check whether the ceramic fiber board is in good condition before construction. Correspondingly, if it is contaminated by rainwater, it is best to abandon it. Because the thermal insulation effect will be reduced even if it is dried. Especially for customers who need large-volume of ceramic fiber boards, such as those used in tunnel kilns, heat treatment furnaces and other equipment.
Regular Maintenance
After completing the installation, customers can apply a layer of high-temperature-resistant curing agent on the surface. Additionally, this curing agent will form a hard shell on the surface, improving corrosion resistance and setting effect. Therefore, this is an effective way to extend the service life of the kiln. Kerui engineers recommend that customers inspect their equipment once a year for usage.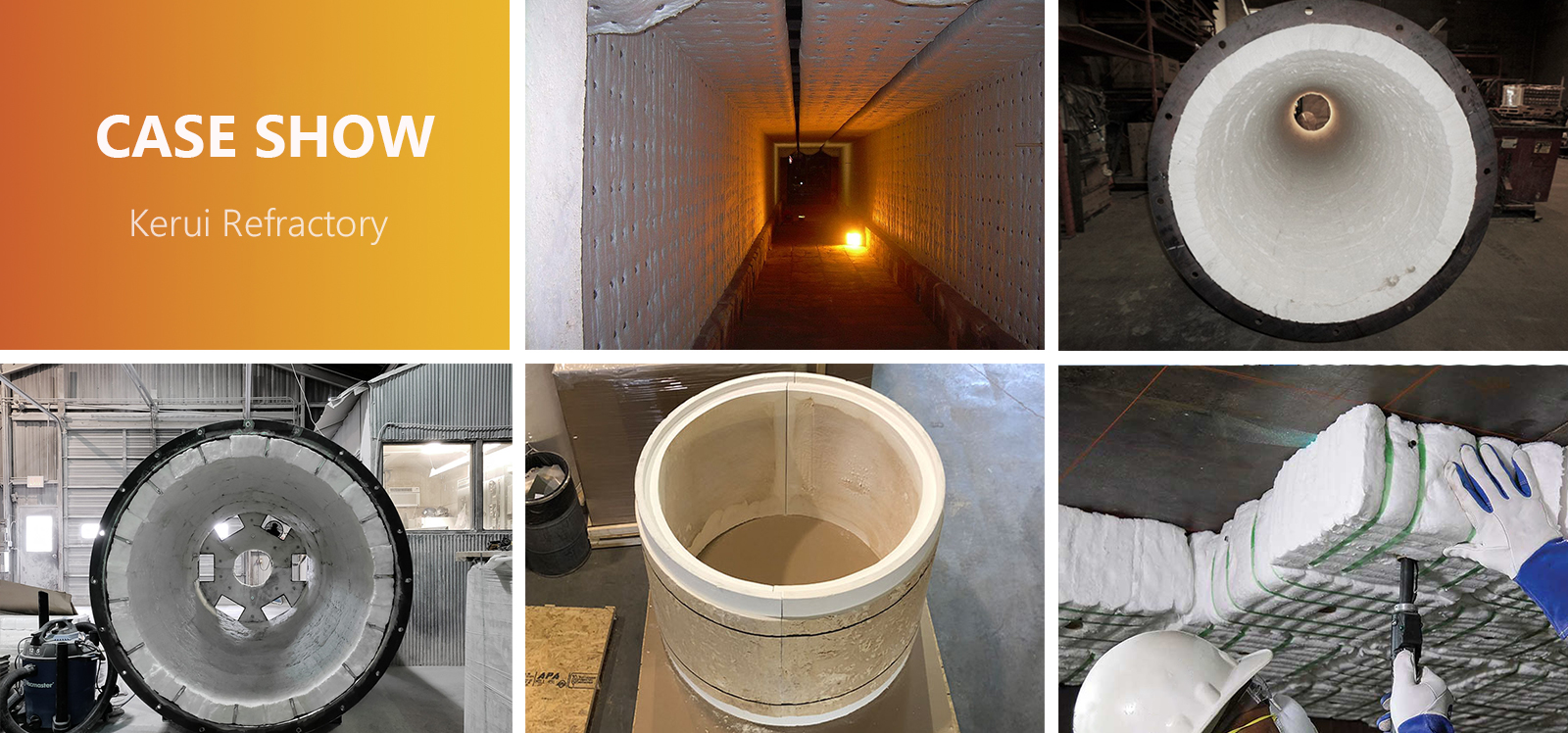 Conclusion
Kerui ceramic fiber board for sale has the advantages of high quality as well as competitive price. If you need this product in your business, why not consider buying from Kerui? Contact us now to get a quick reply!