Magnesia Alumina Spinel Brick
Magnesia alumina spinel brick is an upgraded refractory material. This brick has outstanding property includes excellent load softening temperature and stable thermal shock resistance. Kerui produces high-quality magnesia alumina spinel bricks for customers in various industries.
80-85

MgO% (≥)

2.85-3.15

Bulk Density (g/cm³)

1600-1700

Refractoriness Under Load (℃)

55-60

Cold Crushing Strength (MPa)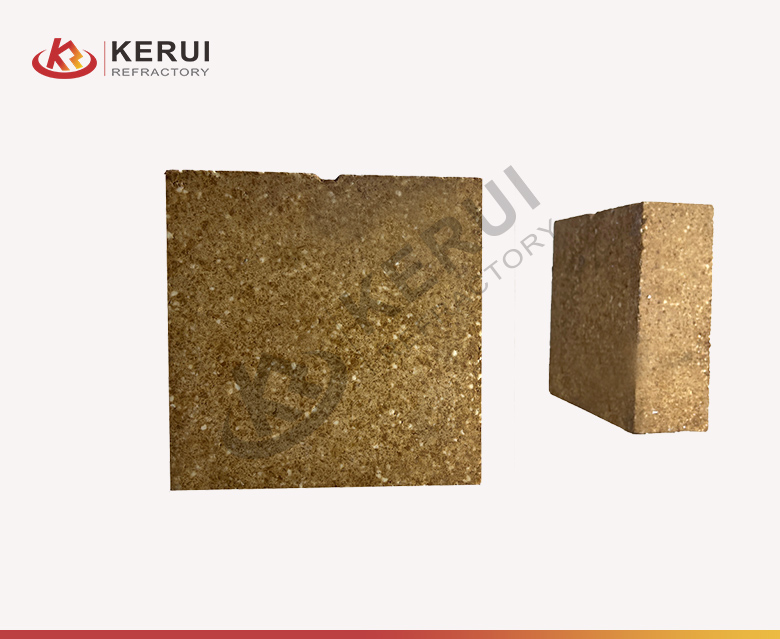 What are Compositions of Kerui Magnesia Alumina Spinel Brick?
Magnesia alumina spinel bricks are composed of a combination of magnesia and alumina spinel. The brick typically consists of 60%-95% of magnesia, which provides excellent resistance to basic environments. Another important composition is 5%-40% alumina spinel. As the amount of spinel increases, the thermal shock resistance of the brick becomes better. To avoid the hardness of brick, Kerui also adds some Al2O3 to make up this property.
With a scientific and feasible recipe, Kerui magnesia alumina spinel refractory brick for sale exhibits excellent performance and has become popular products at home and abroad.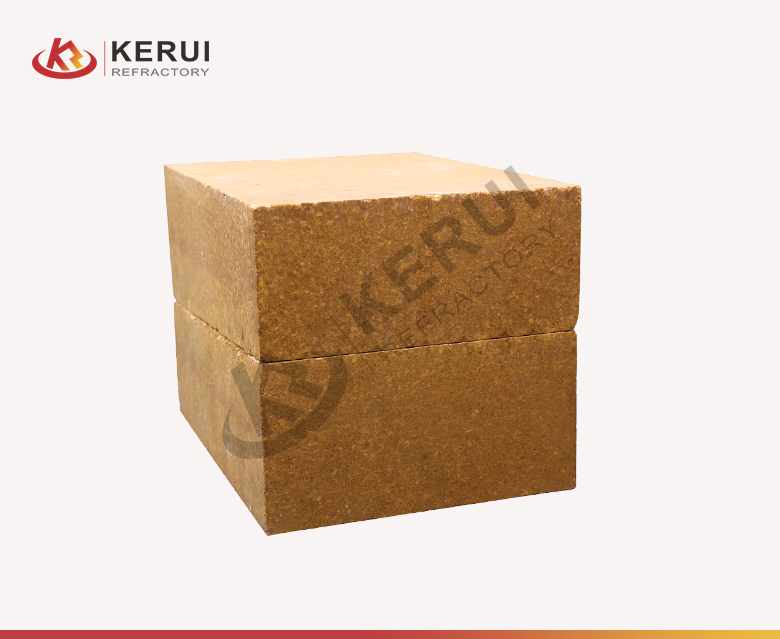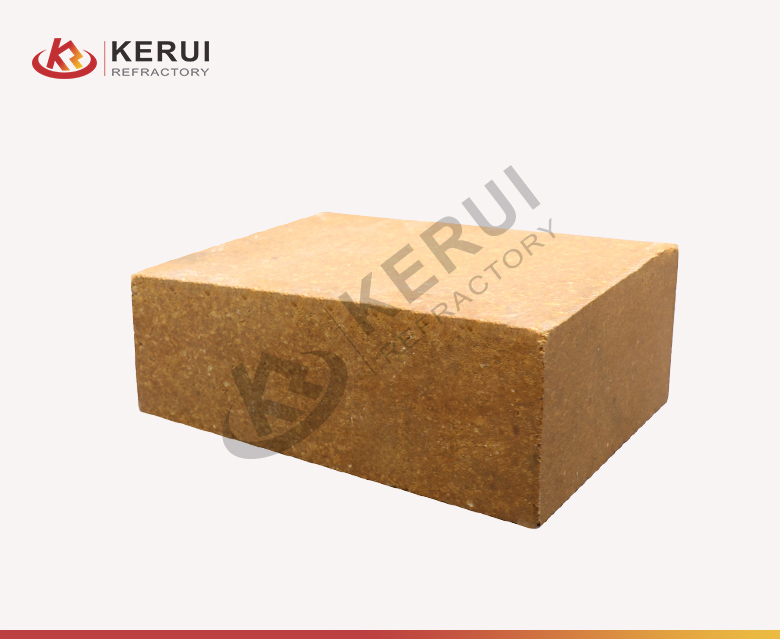 Technical Index of Kerui Magnesia Alumina Spinel Brick
Magnesia alumina spinel brick is a new and composite refractory material. If you're interested in this brick, the following technical index may be helpful. This index can assist you to choose suitable type of magnesia alumina spinel bricks for sale. Just tell Kerui which type of brick you want, we'll provide more related information soon.
Item
Index
ω (MgO)/%

μ

0

≥

80

ω (Al

2

O

3

)/%

μ

0

≥

10
Apparent Porosity/%

μ

0

≤

17
ở
0.8
Bulk Density (g/cm³)

μ

0

≥

2.90
ở
0.03
Cold Crushing Strength/MPa
L ≥
50
ở
5
Permanent Linear Change (1500℃*2h)/%
L~U
0~+0.3
ở
0.05
High-temperature Bending Strength
(1350℃*0.5h)/MPa

μ

0

≥

3.5
ở
0.6
Thermal Shock Resistances (1100℃, Water Cooling)/Cycle

μ

0

≥

12
ở
2
Features of Magnesia Alumina Spinel Brick
Thermal Shock Stability
After many experiments, Kerui magnesia-aluminum spinel bricks have shown excellent thermal shock stability, which can withstand changes caused by alternating cold and heat and remain stable. Rapid changes in temperature are unavoidable during kiln operation. Repeated temperature fluctuations can cause damage to refractory fire resistant bricks. Magnesia-alumina spinel bricks with higher thermal shock stability can exhibit a longer service life, helping to improve the overall efficiency of the kiln.
Kiln Skin Adhesion
Magnesia-aluminum spinel bricks are very common in the firing zone of cement kilns. The substances produced during the operation of the cement kiln react with the magnesia-alumina spinel bricks to form a protective skin on the surface of the kiln. This property is called the kiln skin adhesion of the magnesia-alumina spinel bricks. This protective layer is essential to resist heat and chemical attack and increase the life of the cement kiln.
Environmental Friendly
Magnesia-aluminum spinel bricks avoid chromium pollution. The traditional chromium-containing refractory materials will produce Cr6+ which is harmful to the human body during use, and will fall into the kiln with the peeled refractory materials, causing pollution. Kerui's new environmentally friendly refractory bricks will not produce substances harmful to the environment during the process of preparation and use, and customers can use them with confidence.
Chemical Resistance
In the face of chemical erosion, the protective layer on the surface of kerui magnesia-aluminum spinel bricks can prevent the penetration of liquid phase, which shows good resistance to chemical erosion. The service life of this magnesite refractory brick is relatively long, which avoids frequent replacement and maintenance and brings direct economic benefits to the customer's project.
Good Wear Resistance
Magnesia alumina spinel bricks exhibit commendable wear resistance, which allows them to withstand mechanical abrasion and impact. It can endure the physical stresses encountered in applications where there is movement of materials, such as in cement kilns and other high-temperature kilns. The brick's ability to withstand wear contributes to its longevity and reduces maintenance requirements.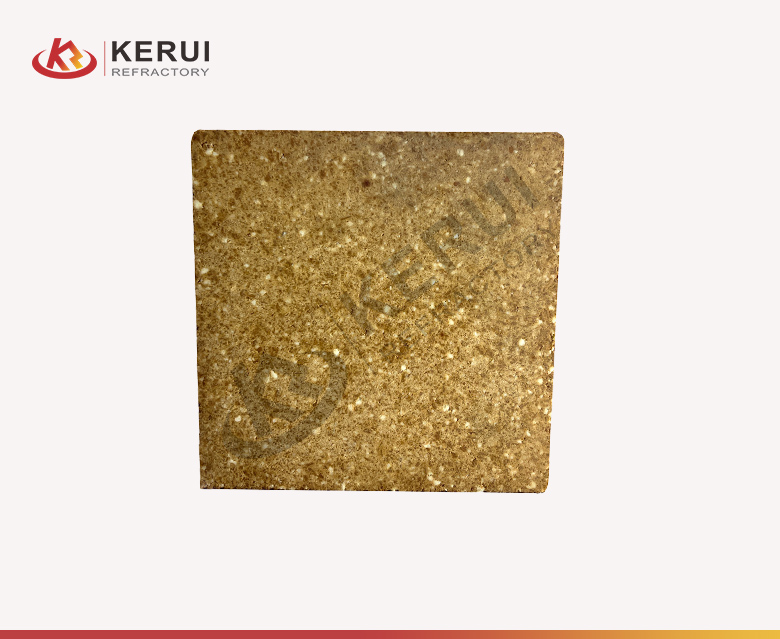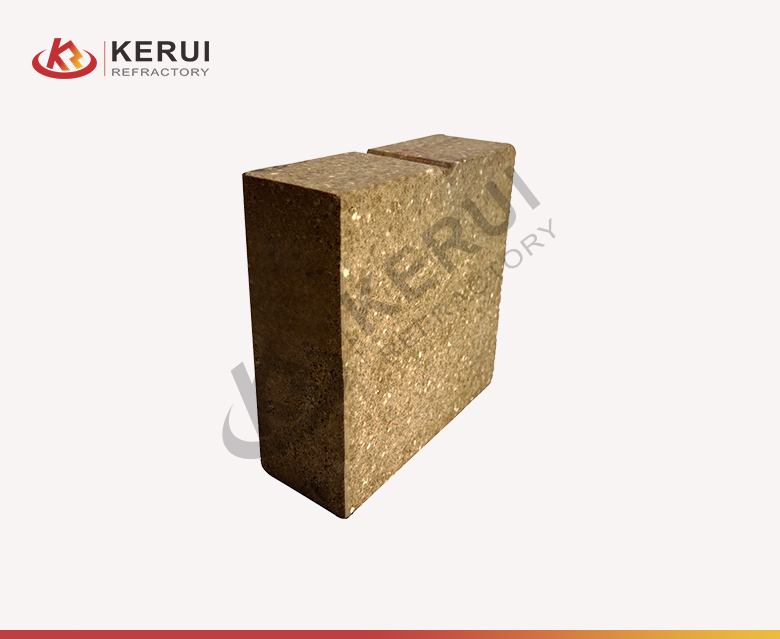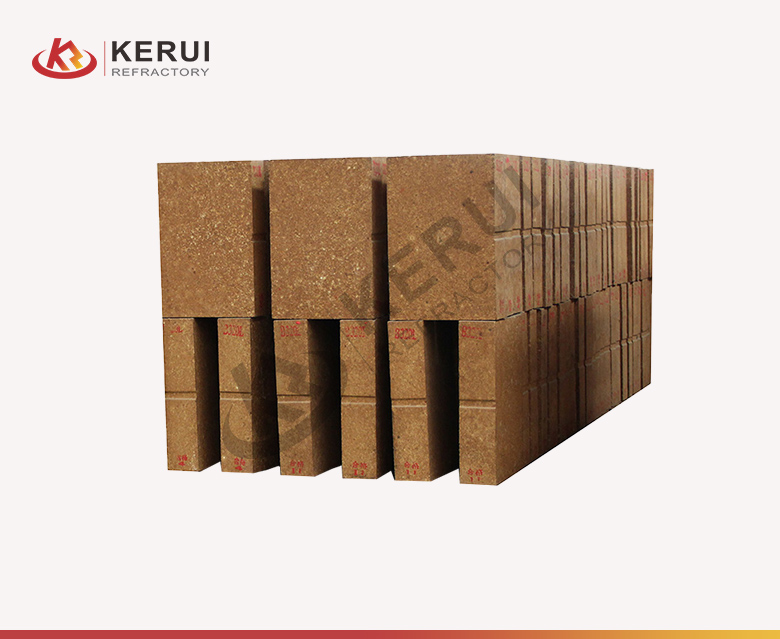 Manufacturing Process of Magnesia Alumina Spinel Brick
Careful Preparation of Raw Material
Raw materials that have been strictly inspected and evenly crushed are stored in the silo. Kerui automatic batching machine performs accurate weighing and batching according to the demand. The raw materials are then prepared into a homogeneous brick paste by a mixer mill.
Molding Magnesia Alumina Spinel Brick with High Pressure
Multiple high-tonnage presses work at the same time to efficiently and precisely press magnesia-aluminum spinel bricks. The kerui quality inspection department will inspect embryos of new fire bricks and do a second spot check to ensure the composite standard.
Drying and Sintering of Magnesia Alumina Spinel Brick
The Kerui 2-channel high-temperature tunnel kiln operates non-stop throughout the year. First, low-temperature drying is performed to prevent subsequent bricks from cracking. Secondly, the brick will enter the high-temperature firing stage, the purpose is to form a dense structure.
Package and Shipment of Magnesia Alumina Spinel Brick
The magnesia-aluminum spinel bricks with composite requirements will be packed strictly and shipped to the customer's location by a well-known logistics company. Careful package of Kerui avoid damage during shipping and guarantee on-time delivery.
Extensive Uses of Kerui Magnesia Alumina Spinel Brick
Use Magnesia Alumina Spinel Brick in Cement Kiln
In the transition zone and firing zone of the cement kiln, customers tend to choose magnesia-aluminum spinel bricks. Because this kind of conversion will form a calcium aluminate protective layer during the reaction with cement clinker to prevent chemical erosion and prolong the service life of the cement kiln.
Used Magnesia Alumina Spinel Brick in Steel Kiln
In the ladle part of the steel industry, magnesia-aluminum spinel bricks are widely used. This brick can withstand extremely high temperatures and has good performance in the face of high temperature shocks. The use of magnesia-alumina spinel bricks in the steel industry can avoid frequent replacement and reduce project costs.
Used Magnesia Alumina Spinel Brick in Other High Temperature Kilns
The brick's properties make it suitable for use in incinerators, where it can withstand the high temperatures and aggressive chemical environments generated during waste combustion. It is also utilized in other high-temperature industrial processes such as petrochemical refining, ceramic production and power generation.
Benefits of Using Magnesia Alumina Spinel Brick
Increased Working Efficiency
When the magnesia aluminum spinel brick is applied in the kiln, various excellent properties allow it to maintain the normal operation of the kiln, and reduce the frequency of shutdown maintenance, and improve the work efficiency of the project. Know more about this brick on Quora.
Reduced Energy Consumption
Magnesia aluminum spinel bricks have low thermal conductivity, which can effectively reduce the surface temperature of the kiln and reduce heat loss. These features help customers reduce fuel consumption and increase kiln operating rates.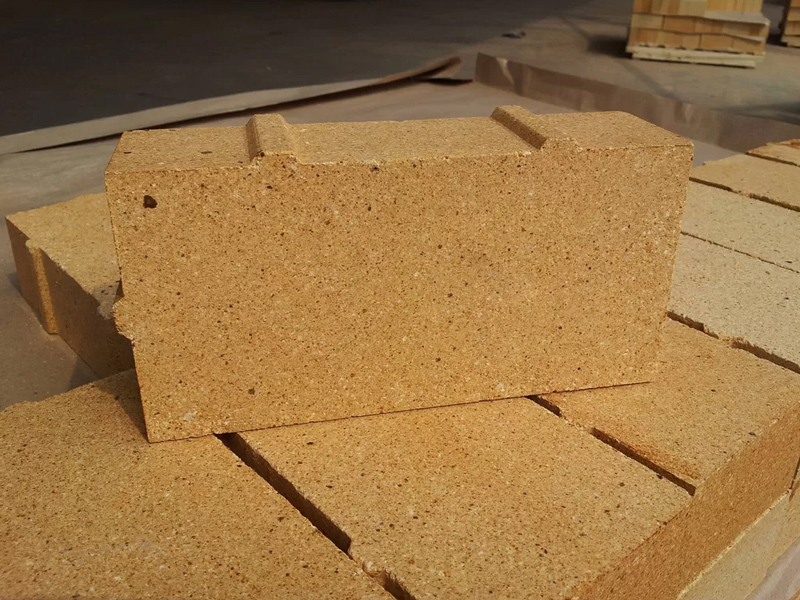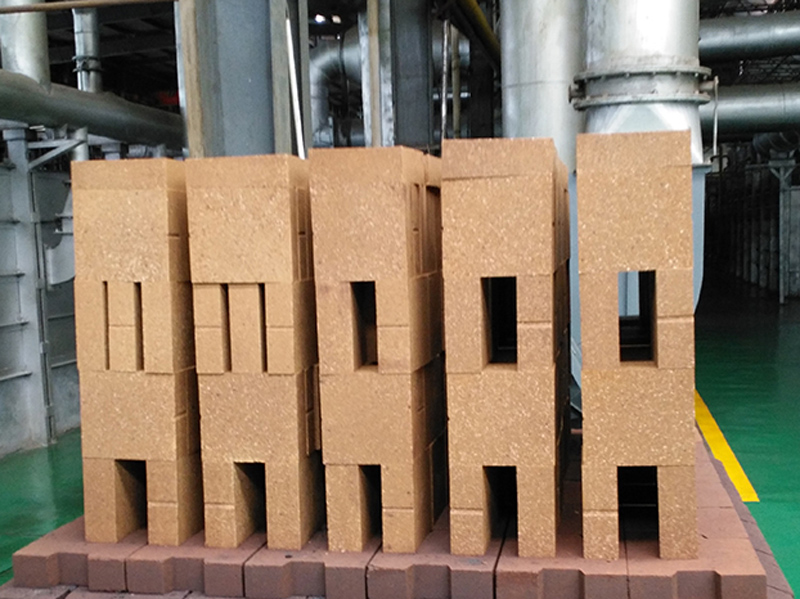 Contact Reliable Magnesia Alumina Spinel Brick Supplier – Kerui
As an original magnesia alumina spinel refractory bricks manufacturer, Kerui can provide reliable quality and full service. Here are a few reasons to recommend Kerui as your preferred supplier:
Factory Strength
Kerui factory is located in Xinmi City, Henan Province, the largest refractory industry gathering place in China. We have 20 years of experience in refractory brick production and customization, so customers can find satisfactory magnesia-alumina spinel bricks here. Our factory has high working efficiency and can provide high-quality refractory materials for domestic and foreign customers in a long-term and stable manner. As the source magnesia-alumina spinel brick manufacturer, Kerui is worth recommending.
R&D Capabilities
Kerui attaches great importance to research and development capabilities. Decades of experienced technicians and professional experimental equipment provide Kerui with a good research and development environment. In recent years, we have developed a new type of composite brick to solve project problems for customers. In addition, Kerui has obtained an invention patent certificate in the refractory brick industry.
Full Service
From product consultation to after-sales installation, Kerui Refractory China provides comprehensive services. The international business manager provides one-on-one service to customers and formulates suitable solutions for customers. The technical support team is responsible for the installation guidance and subsequent maintenance of the customer's furnace. What's more, Kerui provides customized services, including the size, shape, chemical composition, shipping package, etc. of magnesia alumina spinel bricks.
Rich Project Experience
In the past two decades, Kerui has worked on hundreds of projects and won the support of long-term partners and numerous customers. The customers we have worked with come from different fields, including petrochemical, building materials, energy industries and so on. Kerui is good at providing innovative and feasible solutions for different projects of customers.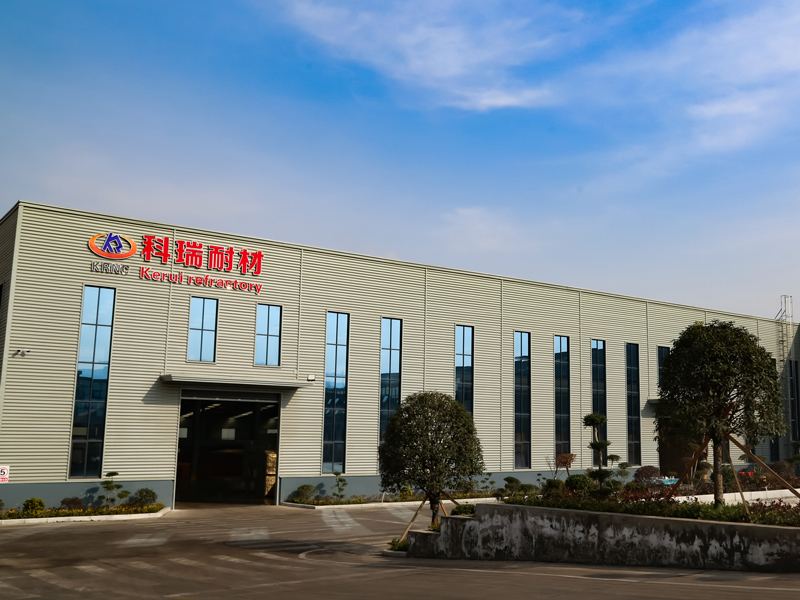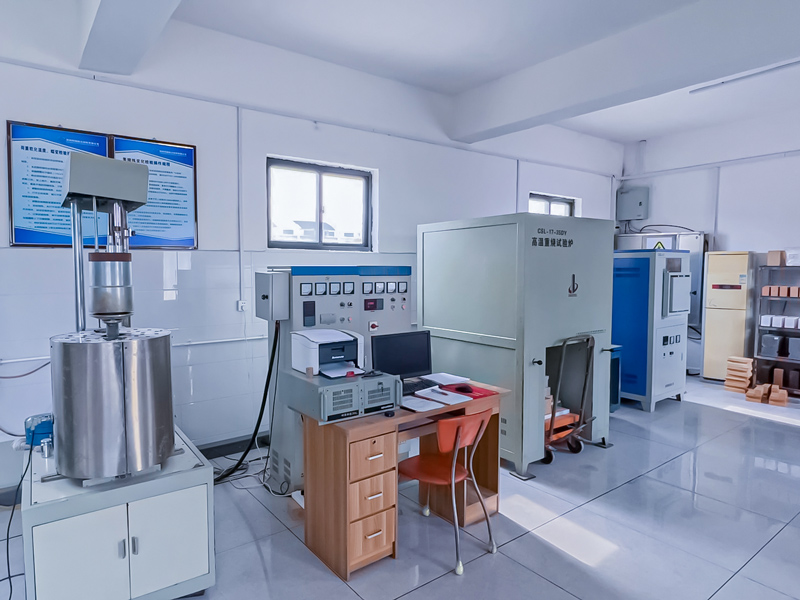 Magnesia alumina spinel brick is an important refractory material in high temperature kilns. A reliable manufacturer is also necessary for your project. If you're looking for high quality bricks and a complete solution for your kiln, please leave your require,ent here. Kerui will reply soon.