In the coming exhibition – MTM EXPO 2023, Kerui Refractory is waiting for you! This is a great event for refractory industry as well as metal smelting industry. If you're interested, welcome to attend this exhibition and communicate with Kerui Refractory.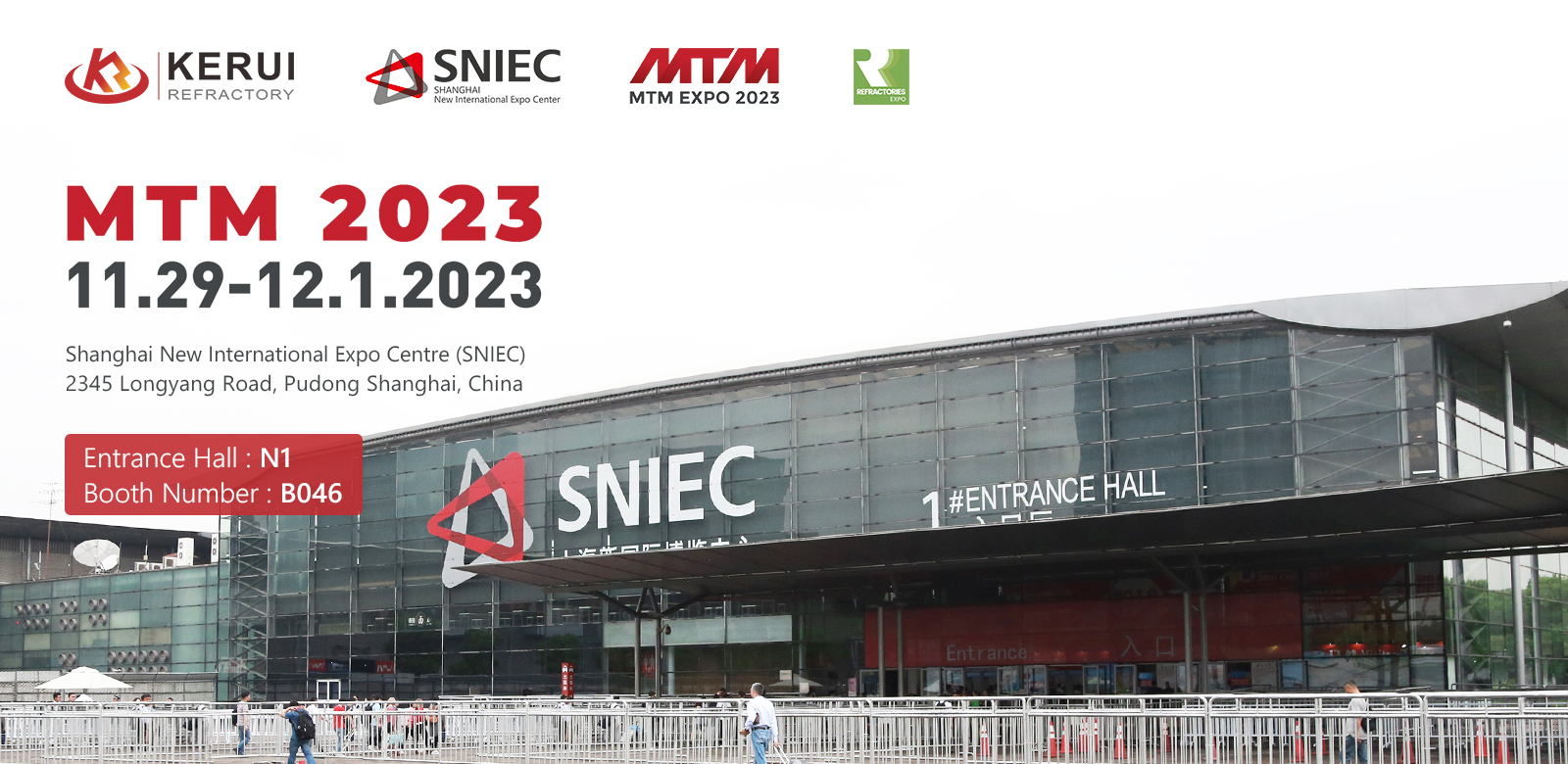 How to Meet Kerui in MTM EXPO 2023?
As a famous refractory material manufacturer in China, Kerui attaches great importance on MTM EXPO 2023. We have prepared the best refractory products and professional service for worldwide customers. It's a good chance for global customers to know more about KERUI. To meet Kerui in MTM EXPO 2023, here is detailed information:
Time: 29 November to 1 December 2023;
Location: Shanghai New International Expo Centre (SNIEC), 2345 Longyang Road, Pudong Shanghai, China;
Entrance Hall: N1;
Booth Number: B046.
Significance of Kerui Attending MTM EXPO 2023
MTM EXPO 2023 is one of the most authoritative professional metallurgical exhibitions with the longest history in China. This event provides an international arena for enterprises to display and interact in all aspects of the metallurgical industry.
Kerui Strength
Kerui Refractory is a leading refractory product manufacturer and supplier in China. We have more than 20 years of experience in the industry. We specialize in manufacturing various refractory materials, such as refractory bricks, insulation bricks, monolithic refractory products, ceramic fiber products, refractory raw materials etc. These products are widely used in iron and steel, non-ferrous metals, cement, glass, ceramics, power, petrochemical and other industries.
Kerui Benefits
At the MTM EXPO 2023, Kerui Refractory will showcase its latest products and technologies, such as all kinds of energy-saving refractory materials, high-performance and durable refractory bricks, customized and integrated refractory solutions, etc. Besides, customers in this exhibition have a chance to know about Kerui successful cases and best practices in various metallurgical fields, such as blast furnace, converter, electric arc furnace, ladle, tundish, rotary kiln, etc.
In the End
As the event date approaches, KERUI will continue to update more information about this exhibition. If you want to know more, please bookmark KERUI official website: krref.com.