High Temperature Refractory Cement
High temperature refractory cement is highly effective in all kinds of high temperature applications. Now this product is necessary for its excellent properties as well as easy construction methods. If you're looking for superior refractory cement, we sincerely recommend Kerui high temp cement to you.
50-81

Al2O3%

30-240

Initial Setting Time (min)

90-360

Final Setting Time (min)

40-82

72h Compressive Strength (MPa)
Introduction of Kerui High Temperature Refractory Cement
Kerui high temperature refractory cement recipe includes high quality bauxite and lime with high purity. Additionally, the manufacturer will grind these raw materials into fine powder and mix them according to requirements. The refractoriness is no less than 1580℃(2876℉). When using it, customers need to add an appropriate amount of water to the high-temperature cement. Then it will undergo a chemical reaction and harden. Therefore, it's convenient to use high temp refractory cement in your kilns. Therefore, the working efficiency is higher.
Other names of Kerui high temperature refractory cement are refractory cement, fire cement, calcium alumina cement, CAC cement, high alumina cement and so on. Correspondingly, please tell Kerui your interested products. We'll send more details to you.
Technical Index of Kerui High Temperature Refractory Cement
There are different kinds of high quality refractory cement for sale in Kerui. Additionally, customers can choose suitable types of fire cement freely.
Item/Grade
CA50
CA70
CA80
A600
A700
A900
CA70
CA70W
CA70S
CA71
CA80
CA80S
Chemical Composition

ω (SiO

2

) ≤/%

7.8
7.5
5.5
0.5
0.5
0.5
0.5
0.5
0.5

ω (Al

2

O

3

)/%

50.0
51.0
53.5
68.5-70.5
68.5-70.5
68.5-70.5
69.5-71.5
78.0-81.0
78.0-81.0

ω (Fe

2

O

3

) ≤/%

2.5
2.5
2.5
0.2
0.2
0.2
0.2
0.2
0.2
ω (CaO)/%
/
/
/
28.5-30.5
28.5-30.5
28.5-30.5
27.5-29.5
17.5-20.5
17.5-20.5
ω (MgO) ≤/%
/
/
/
0.4
0.4
0.4
0.4
0.4
0.4

ω (R

2

O) ≤/%

0.4
0.4
0.4
0.4
0.4
0.4
0.4
0.4
0.4
ω (S) ≤/%
0.1
0.1
0.1
/
/
/
/
/
/
ω (Cl) ≤/%
0.1
0.1
0.1
/
/
/
/
/
/
Fineness
d50/μm
/
/
/
11-4
8-11
6-9
10-13
5-8
5-8
-45μm ≤/%
/
/
/
8.0
5.0
5.0
8.0
5.0
5.0
Setting Time
Initial Setting Time (min)
≥45
≥60
≥90
120-180
30-90
180-240
150-210
30-90
90-150
Final Setting Time (min)
≤360
≤360
≤360
150-240
90-180
240-330
210-300
90-180
270-360
Strength (ISO)
Flexural Strength/Mpa
24h
6.0
6.5
8.0
7.5-10.0
8.0-10.5
8.0-10.5
8.5-11.0
5.0-7.5
5.0-7.5
72h
7.0
7.5
10.0
10.0-12.0
10.5-12.5
10.5-12.5
11.0-12.5
6.0-8.5
6.0-8.5
Compressive Strength/Mpa
24h
45
55
72
40-50
45-55
45-55
50-60
30-40
30-40
72h
55
65
82
45-55
50-60
50-60
55-65
40-50
40-50
325M ≤/%
15
12
8
/
/
/
/
/
/

Specific Surface Areas ≥/ (

㎡

/kg)

300
320
350
/
/
/
/
/
/
Characteristic of Kerui High Temperature Refractory Cement
Rapid Hardening
In the application of industrial projects, rapid hardening of refractory cement is crucial for the whole process. Additionally, the initial setting time of Kerui high temperature refractory cement is as short as 30 minutes. While its final setting time is at least 90 minutes. This property is particularly valuable in situations where there are requirements on urgent repairs or maintenance. Purchase Kerui high temp cement to keep your operations back up and running swiftly.
High Refractoriness
As we can infer from the name, Kerui high temperature refractory cement can withstand high refractoriness. Among them, 3000 to 5000 f refractory cement is available in Kerui. Therefore, this product is suitable for all kinds of high temp kilns and furnaces. Correspondingly, the high refractoriness ensures that the best refractory cement does not lose structural integrity. Especially when the environment faces extreme temperatures.
Energy Saving
In regard of energy consumption and environment protection, Kerui high temperature refractory cement has important contribution. Additionally, by effectively storing heat when used in the lining of high-temperature kilns. Besides, it not only reduces downtime but also helps save energy. And this characteristic not only makes it an economical choice but also aligns with eco-friendly practices.
Sulfate Resistance
Due to special property and recipe, Kerui high temperature cement remains high stability in working environment with sulfate. Therefore, it's particularly suitable for applications where corrosion resistance is vital. Whether you're operating in a chemical plant or any other sulfate-rich setting, you can trust Kerui to stand the test of time and deliver the durability your project demands.
Low Expansion
Another crucial to keep the safe operation of high temperature kilns is low expansion. As we know, temperature fluctuations will cause damage to high temperature furnaces. Consequently, the application of high temp refractory cement as well as high alumina brick reduces maintenance requirements. Additionally, application of this product extends the life of your high-temperature equipment.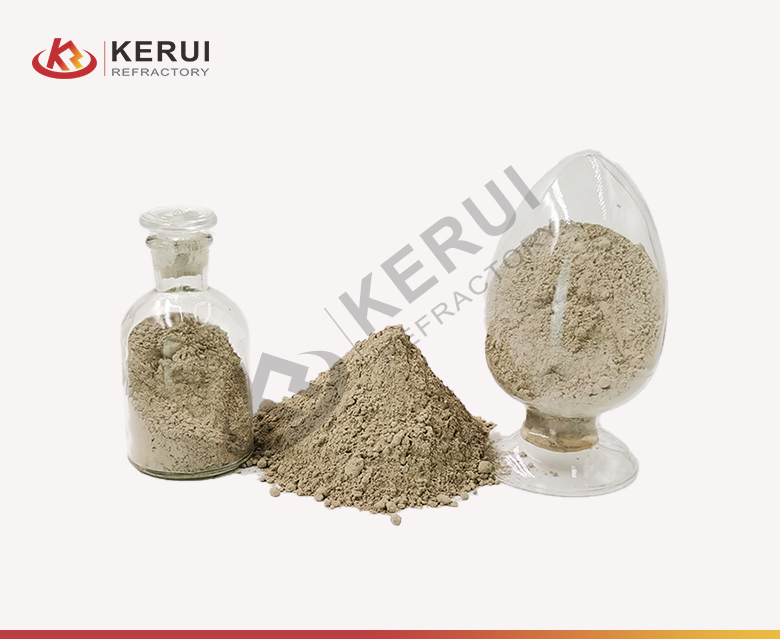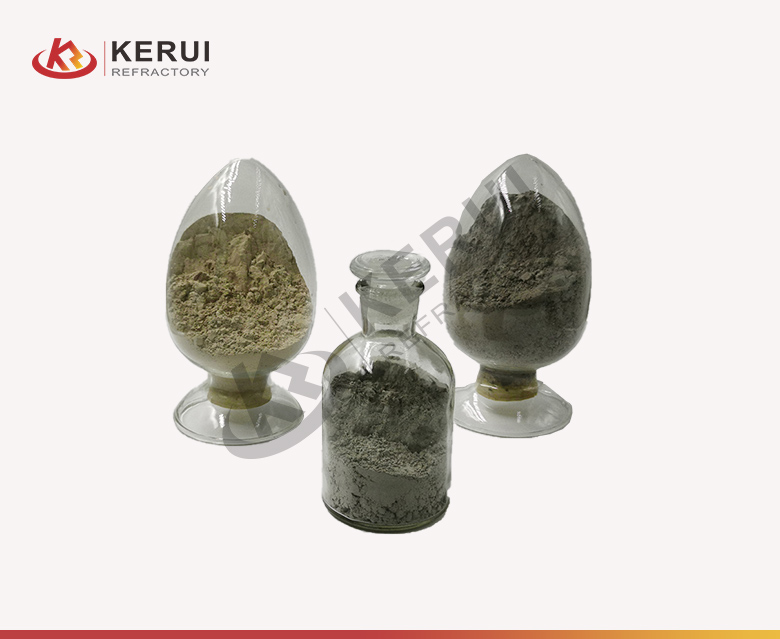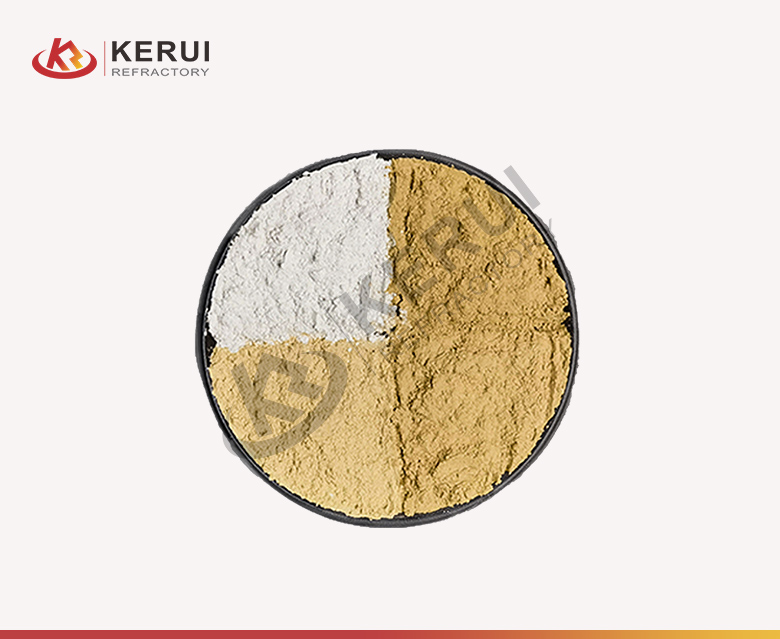 How to Apply the High Temperature Refractory Cement?
Make Unshaped Refractory Materials
Kerui high heat refractory cement is a crucial binder in the manufacture of unshaped refractory materials. Moreover, it brings additional properties in the high temp applications. Besides, the construction of fire cement is often in a plastic, wet, or slurry form. Therefore, customers can apply refractory cement castable in all kinds of line and protect high-temperature equipment such as furnaces, kilns and reactors.
Use in High Temperature Industries Directly
High-temperature refractory cement can has good performance in various high-temperature applications. Industries such as steel production, cement manufacturing, glass-making and petrochemical processing involve extremely high temperatures. Additionally, high temperature refractory cement as well as Kerui plastic refractory material is ideal as a protective coating or as a repair material for refractory linings.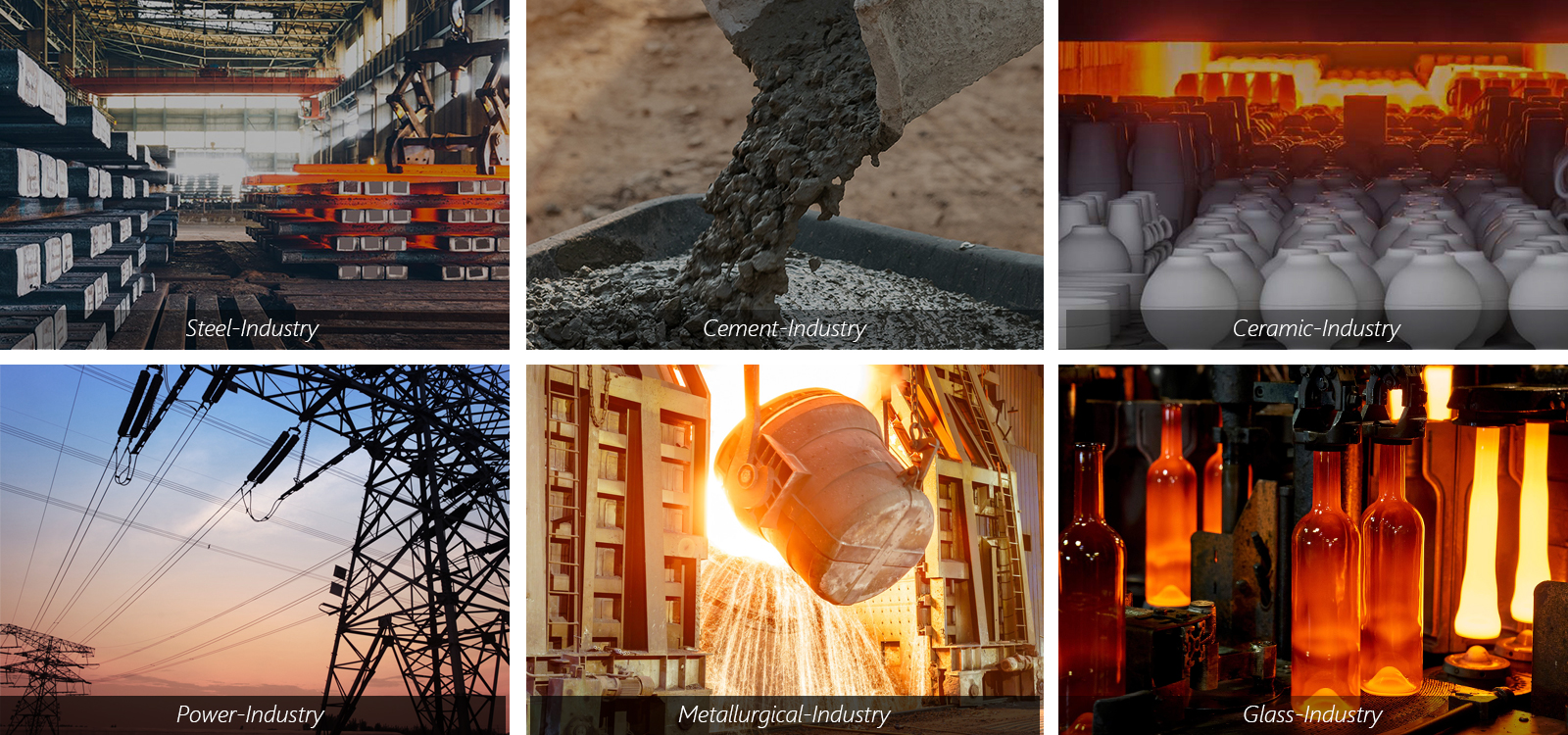 Consider Kerui Direct Supply of High Temperature Refractory Cement
Ex-factory Price
Importantly, Kerui customers can enjoy ex-factory refractory cement price. So it's wise to buy Kerui high temperature cement directly to save project cost. Moreover, if you consider wholesale purchase, Kerui will provide a huge discount. We believe in reducing costs by eliminating unnecessary intermediaries. Therefore, place an order now to promote your business.
Fast Delivery
Generally, ordinary refractory cement is in stock. Therefore, the immediate delivery is available. If you wonder the situation of your interested product, why not contact Kerui now? Additionally, Kerui supports customized high temperature cement refractory and we'll finish delivery in one week. With strong supply chain, Kerui Refractory supports global delivery.
Excellent Quality
One of the most important reasons about why Kerui heat stop refractory cement is popular is the excellent quality. Besides, we ensure the quality by high-purity raw materials, highly intelligent production equipment as well as strict quality inspection. Moreover, Kerui refractory cement high temperature has international certificates like ISO/CE/SGS and so on.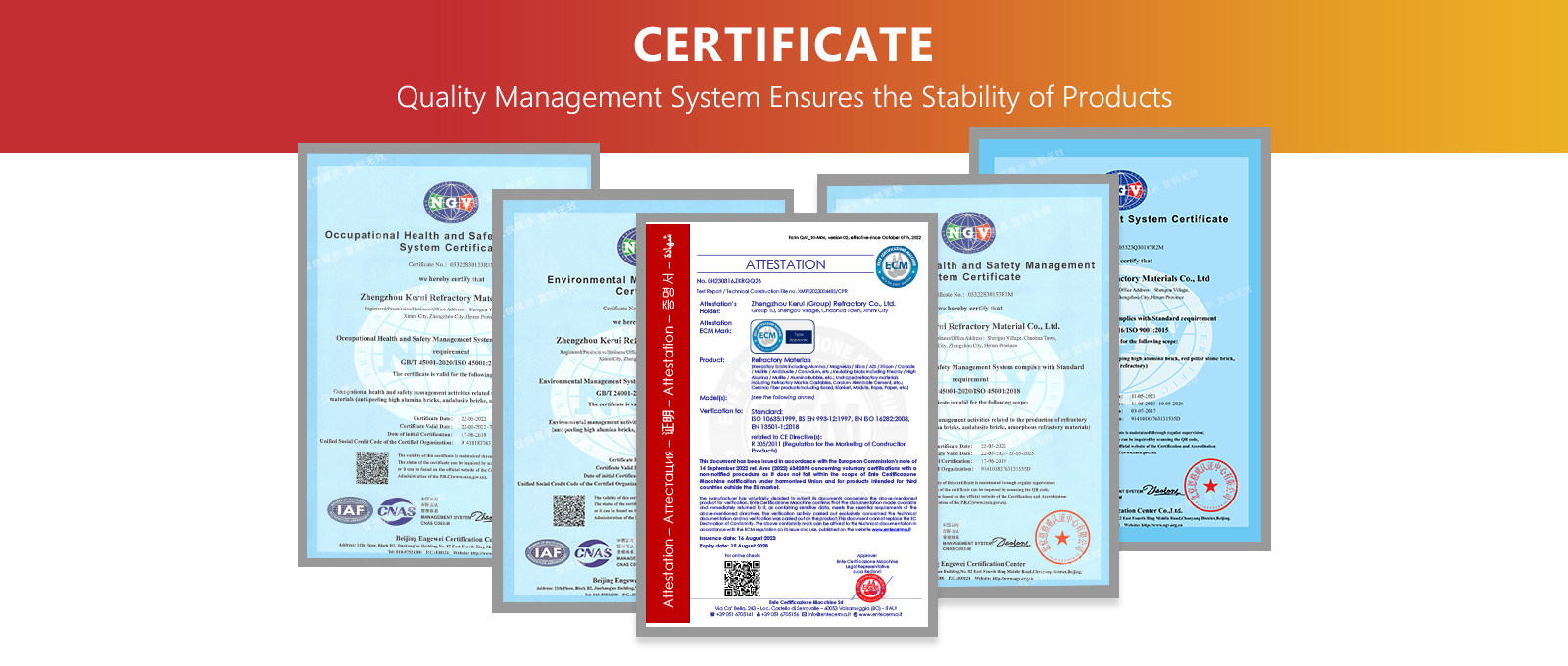 Original Manufacturer
As an original high temperature calcium aluminate cement supplier in China, Kerui has a strong factory that locates in one of the largest refractory industry zones in China – Xinmi City, Henan Province. Importantly, the annual output of Kerui refractory cement is more than 50,000 tons! We've established stable partners globally. Welcome to visit Kerui factory!
Professional Technical Guidance
You may encounter problems in the following construction of high temperature cement. Don't worry! There are more than 20 experienced engineers in Kerui Refractory. Besides, we have rich project practices as well as relevant technical certificates. Moreover, it's available to get online or on-site guidance on the selection, construction, maintenance of high temperature cement.
Customized Service
Kerui supports customized service from the consultation to the after-sales service. For example, if your industrial kilns needs 4000 degree refractory cement, please feel free to contact Kerui to manufacture customized products. Additionally, welcome to contact Kerui and arrange the flexible shipment. Besides, Kerui will update the latest cases and news on Pinterest.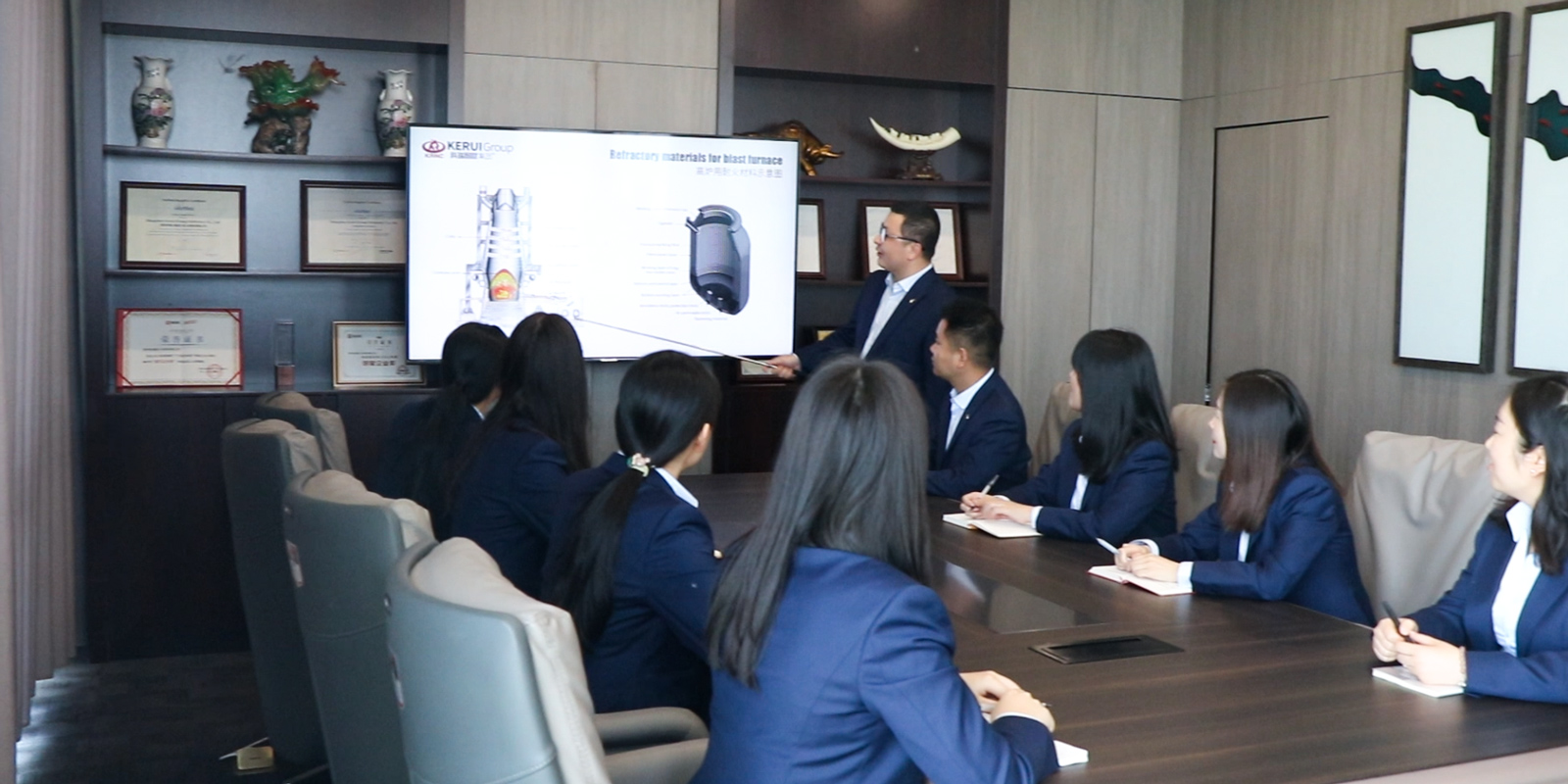 Tips: How to Select Good High Temperature Refractory Cement?
Check Production Date
The outer packaging of high-quality refractory cement should be clearly marked, including product name and production date. Therefore, we recommend that customers check the production date as soon as they receive refractory cement. Especially if it has been more than a month from leaving the factory to receiving the goods, it is likely to become damp or caked due to being stored for a long time. Certainly, this won't happen in Kerui. Book refractory cement now!
View the Package
International standards stipulate that refractory cement packaging labels cover information such as variety, label, factory name, factory number, etc. At the binding line of the package, customers can carefully check whether the brand label is complete. Careful inspection during inspection can avoid trouble during subsequent use. In addition, even if you don't use Kerui refractory cement immediately, you will be able to distinguish its label at a subsequent glance.
Check the Weight
Generally speaking, each bag of Kerui refractory cement is 50kg. Importantly, industry standards stipulate that the net weight of refractory cement shall not be less than 98% of the marked weight. Besides, Kerui strictly adheres to and exceeds industry standards. And customers can randomly select 20 bags of high-temperature cement, which are qualified as long as their total weight is not less than 1000kg. Therefore, customers can buy Kerui high temp cement with confidence.
Identify the Color
Depending on the customer's choice, the CA50 or CA70 series refractory cement contains relatively low aluminum content. Additionally, its color appears yellow or gray. However, CA80 refractory cement has a higher aluminum content. Besides, the high purity gives this cement its off-white color. Kerui refractory cement has a pure color and high purity of raw materials. Therefore, refractory cement can achieve the expected performance and effects.
Touch the Cement
Twist the high-temperature cement with your fingers. High-quality products have higher fineness. Customers can clearly feel the fine sand and fine powder when they touch it. However, the low-quality refractory cement on the market has a gritty, hard-grained feel when hand-twisted. Moreover, Kerui controls the specified refractory cement fineness through a three-stage intelligent screening system and efficient grinding equipment.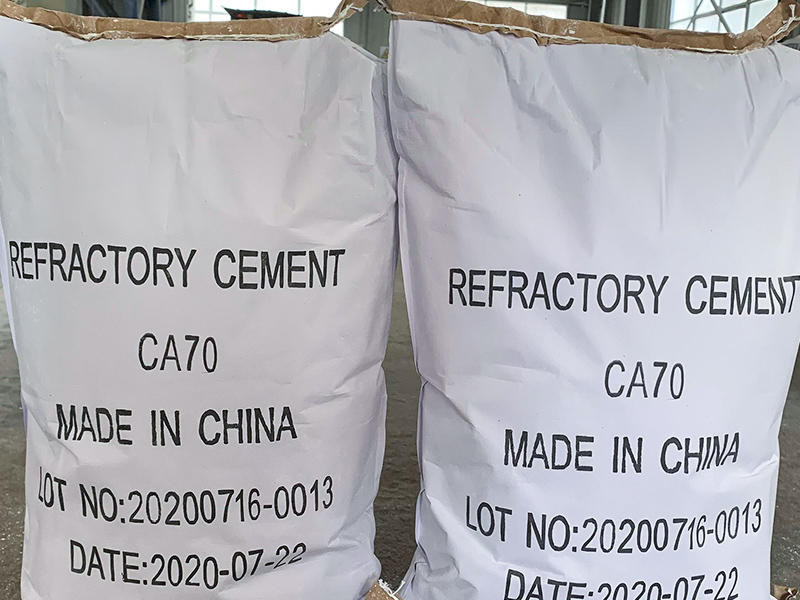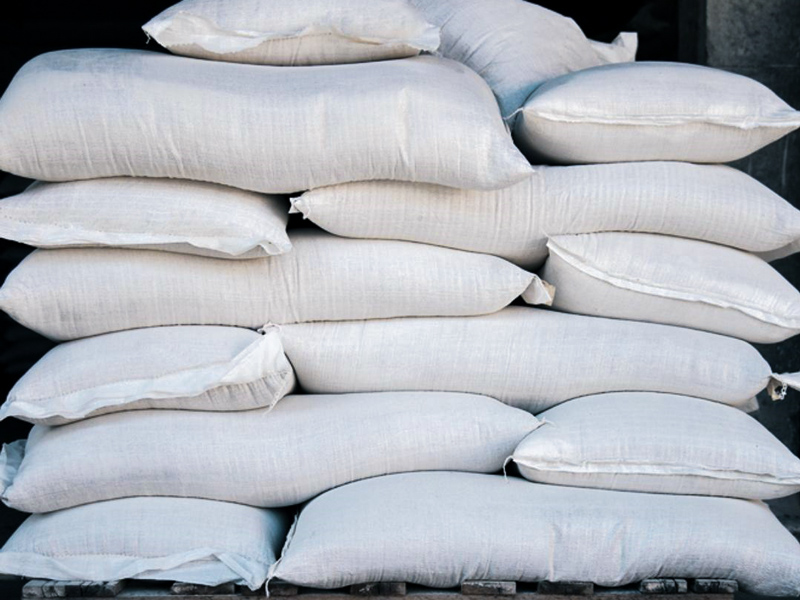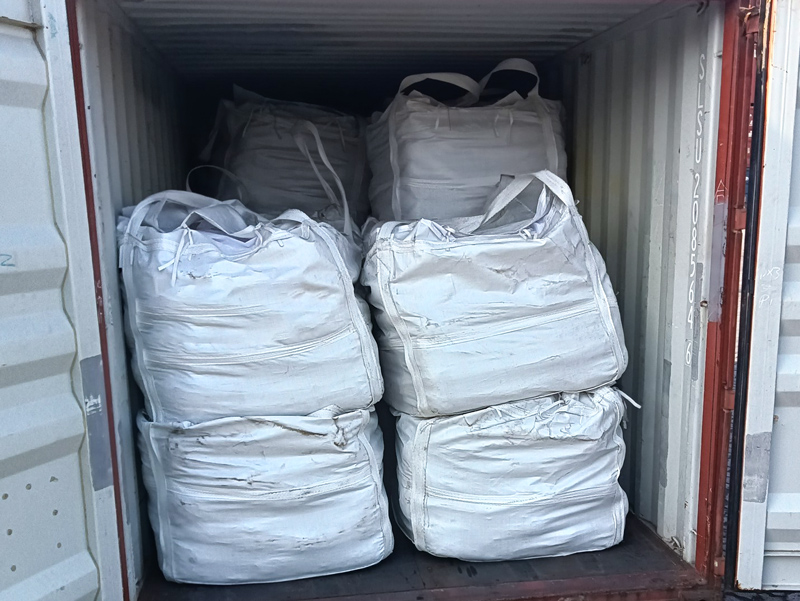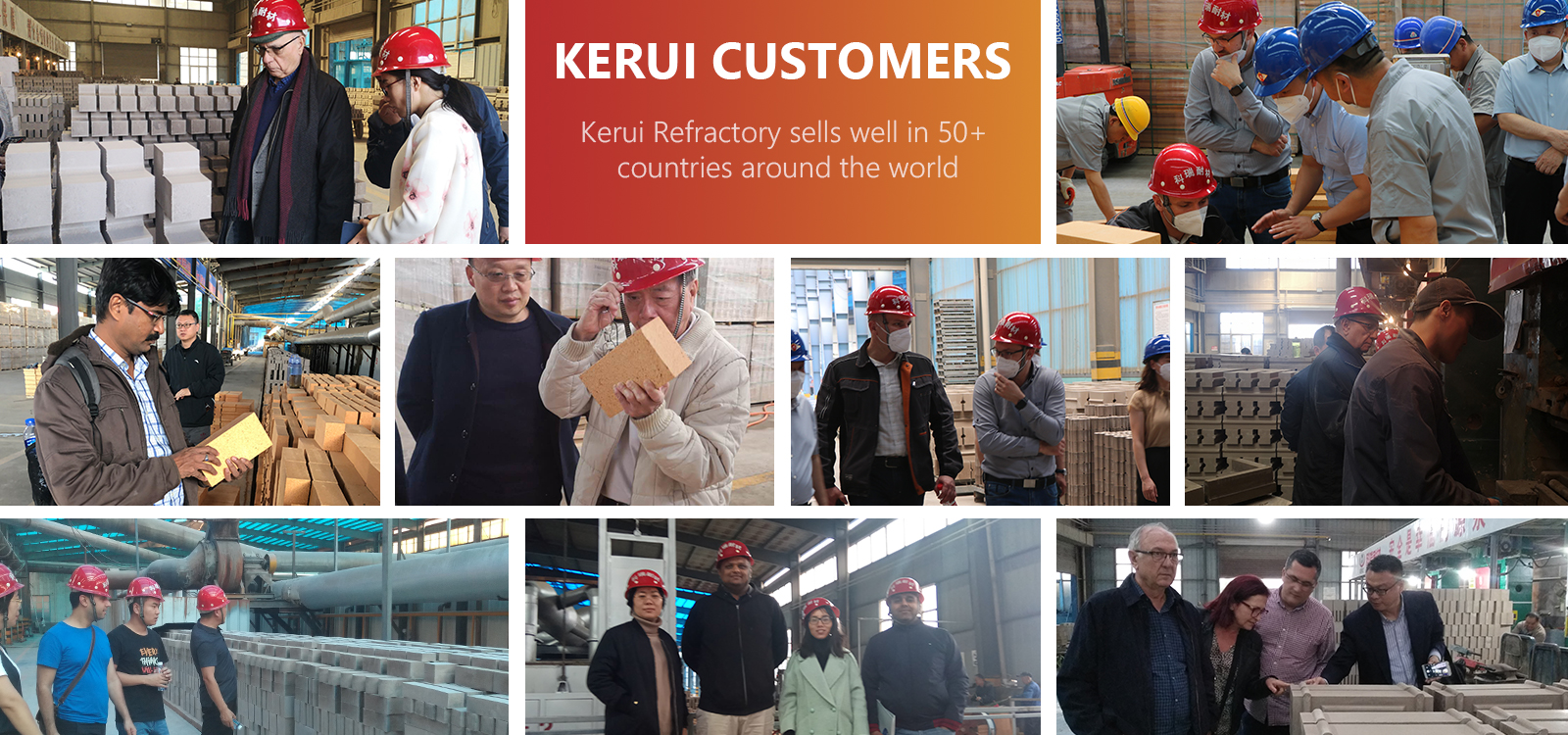 In the End
High temperature refractory cement is a vital component in industries that rely on extreme heat conditions. Besides, its outstanding properties make it an ideal choice for a wide range of applications. By selecting the right refractory cement, businesses can ensure the longevity, safety and efficiency of their high-temperature operations. Welcome to contact Kerui and send an inquiry!