High Alumina Refractory Cement
Due to excellent heat and chemical resistance, high alumina refractory cement has become an essential and reliable material in many industries. While high alumina cement also has many other advantages to help your business. You can discover suitable alumina cement here.
50-81

Al2O3%

30-240

Initial Setting Time (min)

90-360

Final Setting Time (min)

40-82

72h Compressive Strength (MPa)
Basic Introduction of High Alumina Refractory Cement
The main component of high-alumina cement is calcium aluminate-based clinker with an alumina content of about 50%. Therefore, high alumina cement is also often called calcium aluminate cement. After calcination and fine grinding, the finished product of high alumina cement appears yellowish brown or gray. Due to the special formula and application method, high alumina cement will form a hard solid after being stirred with water. This product can maintain high strength for a long time.
The characteristics of high alumina cement inherently establish it as an excellent binding agent. When it comes to producing high temperature refractory castable or addressing time-sensitive construction endeavors (pressure-resistant applications, road projects, specialized emergency repairs, winter construction, etc.), high alumina cement is usually the first choice. If you consider buying high alumina refractory cement, Kerui Refractory is glad to help you.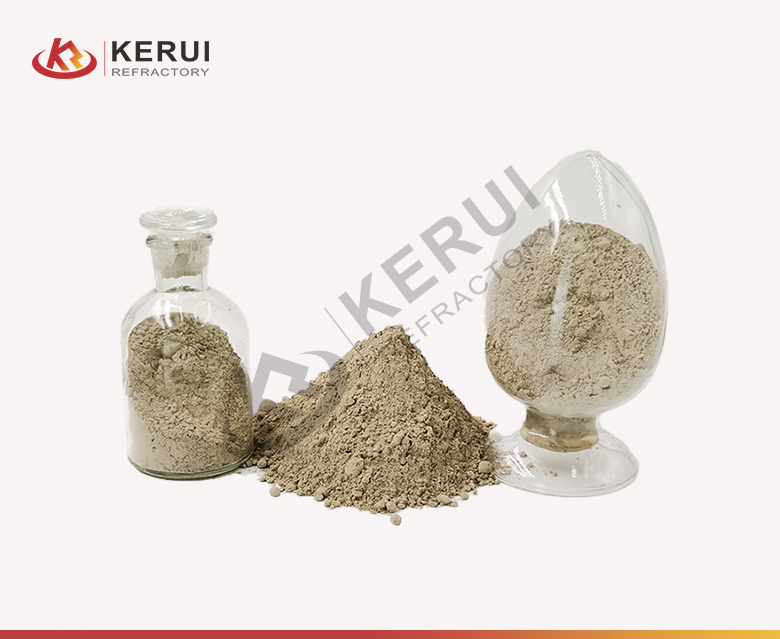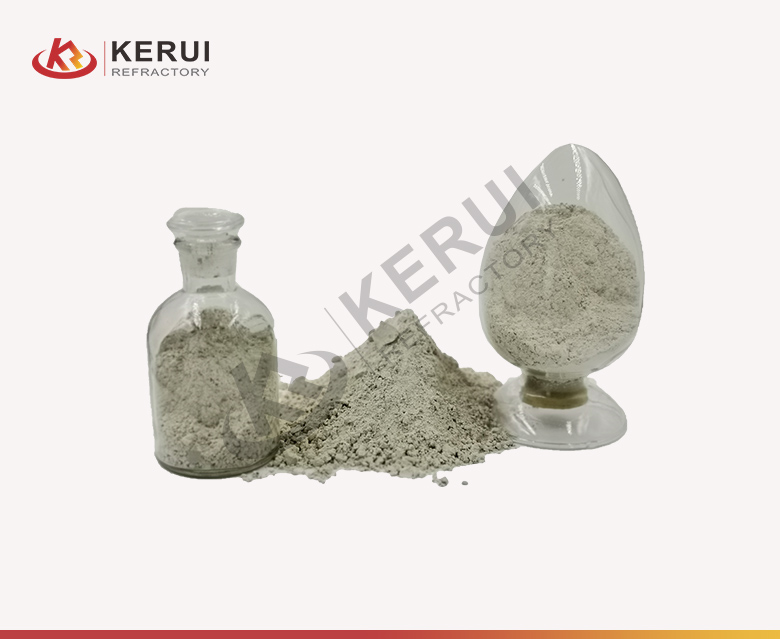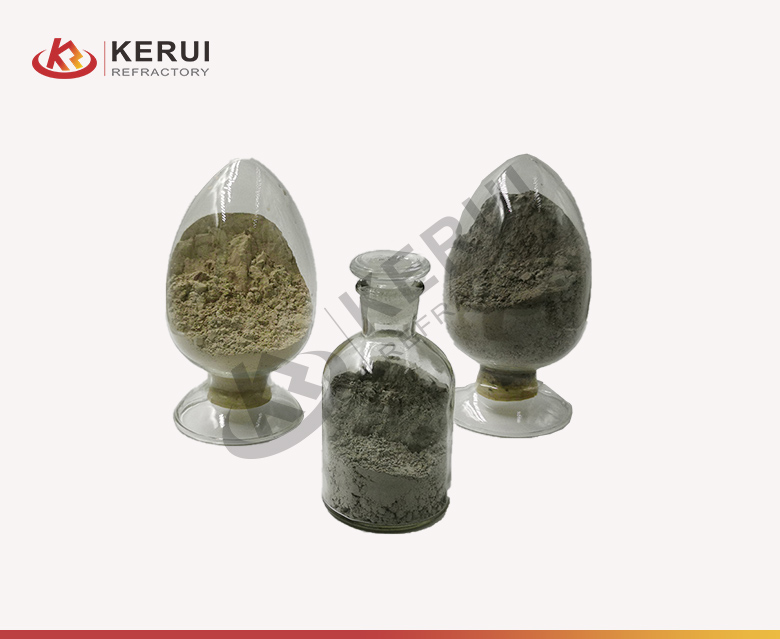 Parameters of Kerui High Alumina Refractory Cement
Item/Grade
CA50
CA70
CA80
A600
A700
A900
CA70
CA70W
CA70S
CA71
CA80
CA80S
Chemical Composition

ω (SiO

2

) ≤/%

7.8
7.5
5.5
0.5
0.5
0.5
0.5
0.5
0.5

ω (Al

2

O

3

)/%

50.0
51.0
53.5
68.5-70.5
68.5-70.5
68.5-70.5
69.5-71.5
78.0-81.0
78.0-81.0

ω (Fe

2

O

3

) ≤/%

2.5
2.5
2.5
0.2
0.2
0.2
0.2
0.2
0.2
ω (CaO)/%
/
/
/
28.5-30.5
28.5-30.5
28.5-30.5
27.5-29.5
17.5-20.5
17.5-20.5
ω (MgO) ≤/%
/
/
/
0.4
0.4
0.4
0.4
0.4
0.4

ω (R

2

O) ≤/%

0.4
0.4
0.4
0.4
0.4
0.4
0.4
0.4
0.4
ω (S) ≤/%
0.1
0.1
0.1
/
/
/
/
/
/
ω (Cl) ≤/%
0.1
0.1
0.1
/
/
/
/
/
/
Fineness
d50/μm
/
/
/
11-4
8-11
6-9
10-13
5-8
5-8
-45μm ≤/%
/
/
/
8.0
5.0
5.0
8.0
5.0
5.0
Setting Time
Initial Setting Time (min)
≥45
≥60
≥90
120-180
30-90
180-240
150-210
30-90
90-150
Final Setting Time (min)
≤360
≤360
≤360
150-240
90-180
240-330
210-300
90-180
270-360
Strength (ISO)
Flexural Strength/Mpa
24h
6.0
6.5
8.0
7.5-10.0
8.0-10.5
8.0-10.5
8.5-11.0
5.0-7.5
5.0-7.5
72h
7.0
7.5
10.0
10.0-12.0
10.5-12.5
10.5-12.5
11.0-12.5
6.0-8.5
6.0-8.5
Compressive Strength/Mpa
24h
45
55
72
40-50
45-55
45-55
50-60
30-40
30-40
72h
55
65
82
45-55
50-60
50-60
55-65
40-50
40-50
325M ≤/%
15
12
8
/
/
/
/
/
/

Specific Surface Areas ≥/ (

㎡

/kg)

300
320
350
/
/
/
/
/
/
Kerui High Alumina Refractory Cement for Sale
As a professional and reputable alumina cement supplier in China, Kerui offers various kinds of aluminate cement with superior properties. According to different contents of Al2O3 and mechanical strength, there are 3 different kinds of high alumina refractory cement for sale in Kerui Refractory.
Generally speaking, the higher the alumina content, the higher the refractoriness, and its application is biased towards refractory materials; the lower the alumina content, the higher the calcium oxide content, the better the hydration performance of cement, and its application will be biased towards Concrete and chemical building materials.
CA50 High Alumina Refractory Cement for Sale
The alumina content of CA50 high alumina cement is about 50%-53%. The advantages of this product are fast hardening and long-lasting strength. As a result, CA50 high alumina cement is suitable for various construction methods, such as spraying, pouring and so on. If you have lower requirements for refractoriness, this cement is the choice with the highest economic value.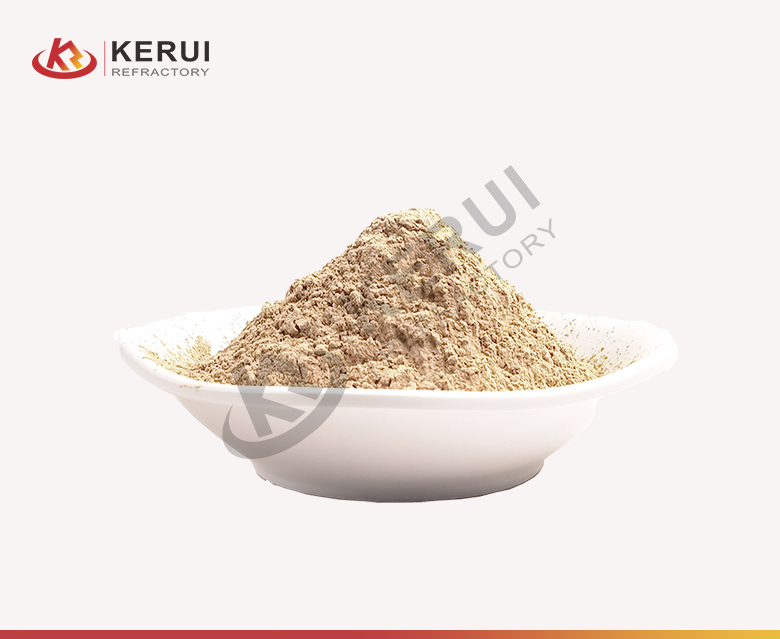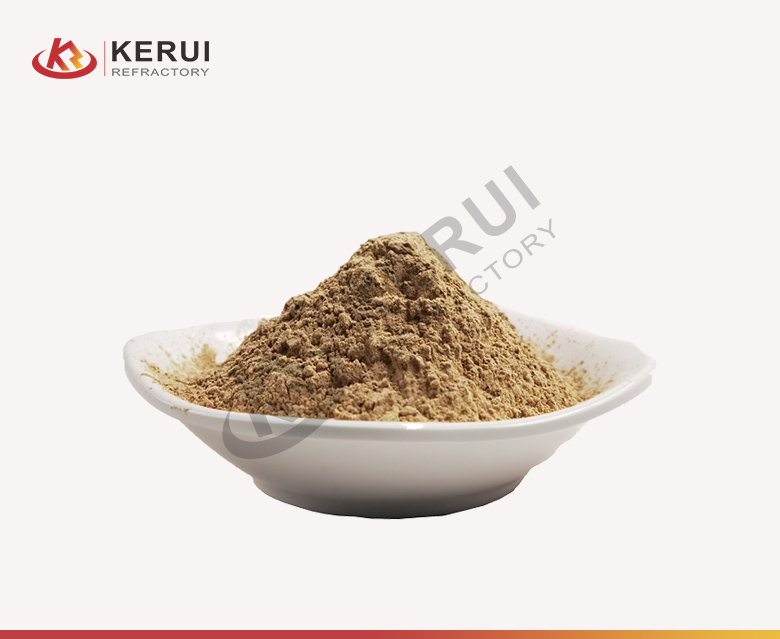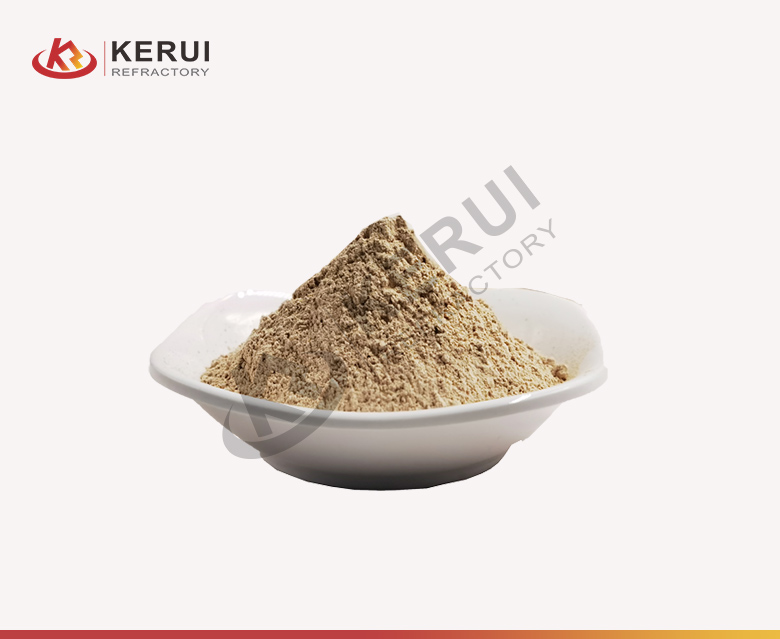 CA70 High Alumina Refractory Cement for Sale
CA70 refractory cement uses industrial Al2O3 and CaO as the main raw materials. The advantage of this cement is the high purity of the raw material and therefore its high setting properties and refractoriness. In addition, when CA70 high-alumina cement is combined with high-performance cement-bonded castables, it can exert a better effect.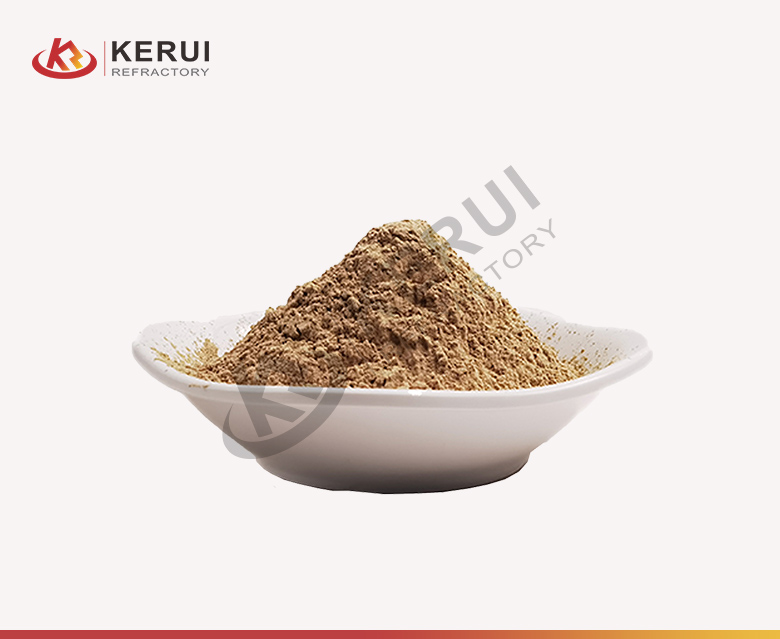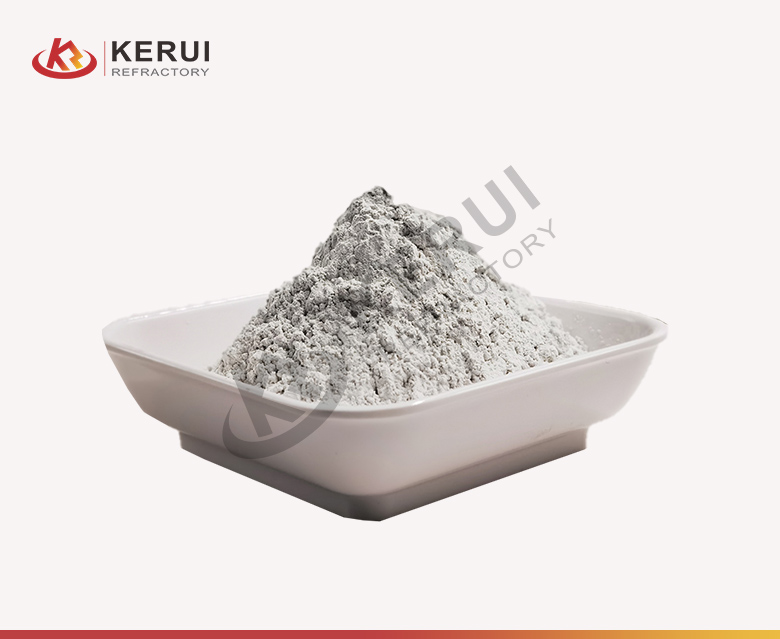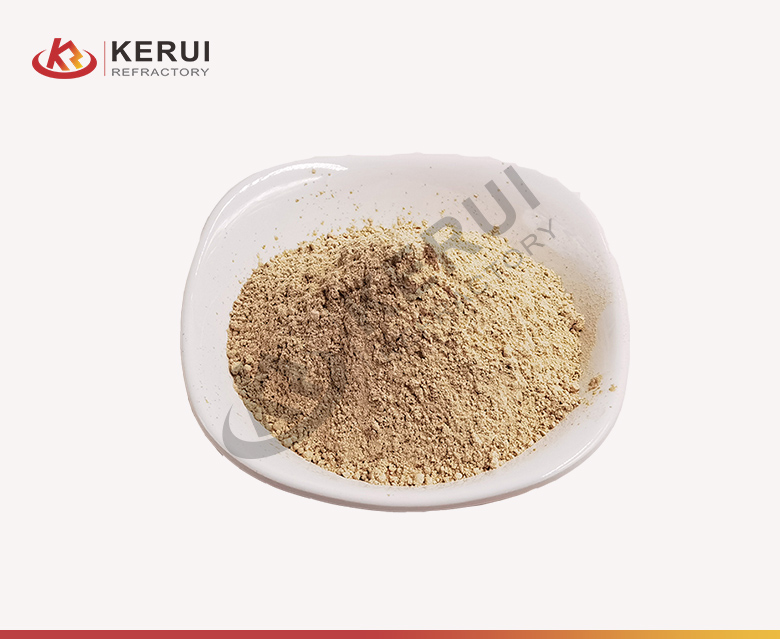 CA80 High Alumina Refractory Cement for Sale
As the calcium alumina cement has the highest aluminum content among high alumina cement, Kerui CA80 cement has an aluminum content as high as 80%. During the configuration process, Kerui added an appropriate amount of α-AL2O3 micropowder. This process improves the lack of low medium temperature strength of cement.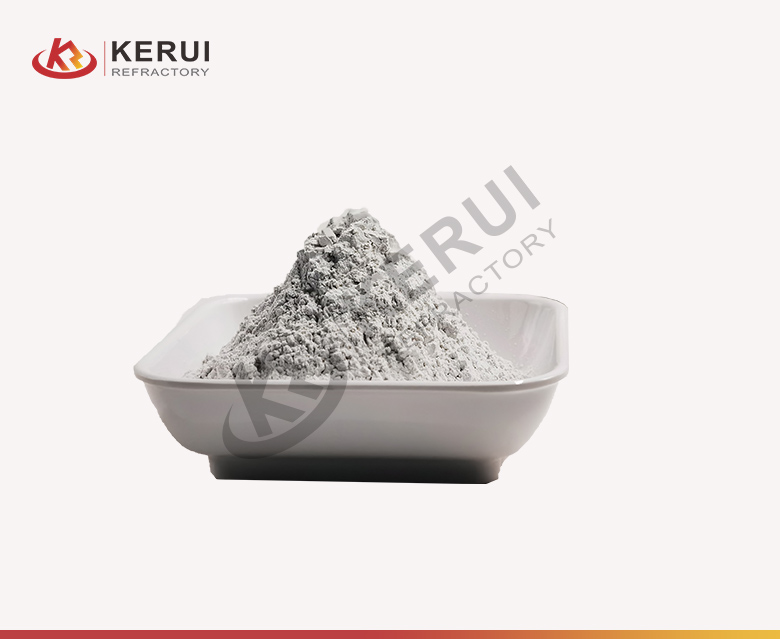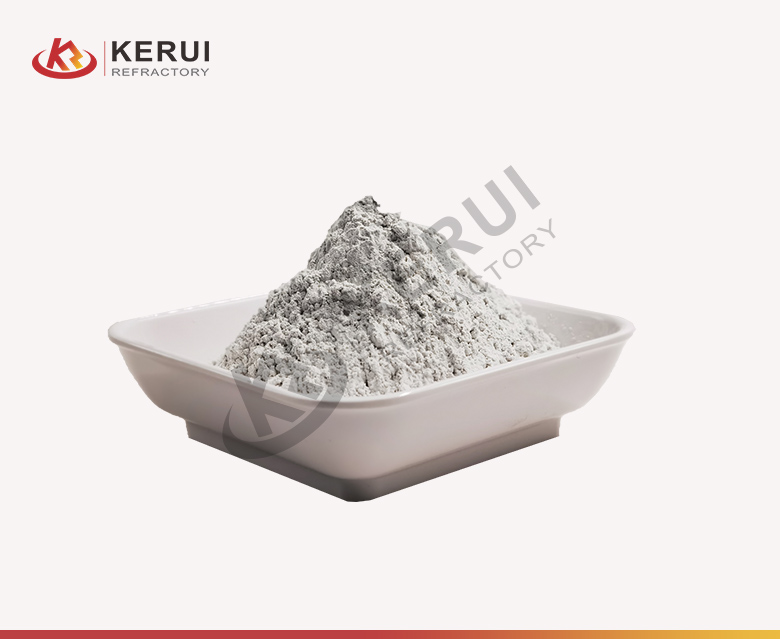 Excellent Properties of Kerui High Alumina Refractory Cement
Exceptional Heat Resistance
Kerui high alumina cement boasts exceptional thermal resistance, which positions it as a versatile binding material. Besides, it can be skillfully mixed to create various shaped refractory materials, effectively enduring high-temperature conditions without compromising its structural integrity. This makes it a reliable choice for applications demanding steadfast performance in elevated temperature settings.
Significant Heat Generation
The hydration process of this cement generates a substantial amount of heat during its early hardening stages. In comparison to equivalent-grade silicate cement, it releases around 70-80% of the total heat of hydration within just one day. This makes it an excellent choice for concrete projects requiring low-temperature curing, thanks to its multiple heat-releasing phases.
High Early Strength
One of the standout features of Kerui High Alumina Refractory Cement is its exceptional early strength. Its rapid strength development far surpasses that of fast-setting silicate cement. This attribute makes it particularly suitable for urgent repair projects. You can folow Kerui Instagram for more info.
Strong Sulfuric and Acid Resistance
As Kerui high alumina refractory cement hydrates, it forms a protective film on the surface of its particles. This film significantly bolsters its resistance against sulfate corrosion. Therefore, Kerui aluminous cement is an optimal choice for environments prone to sulfate exposure. It's effective to use this cement in your kiln.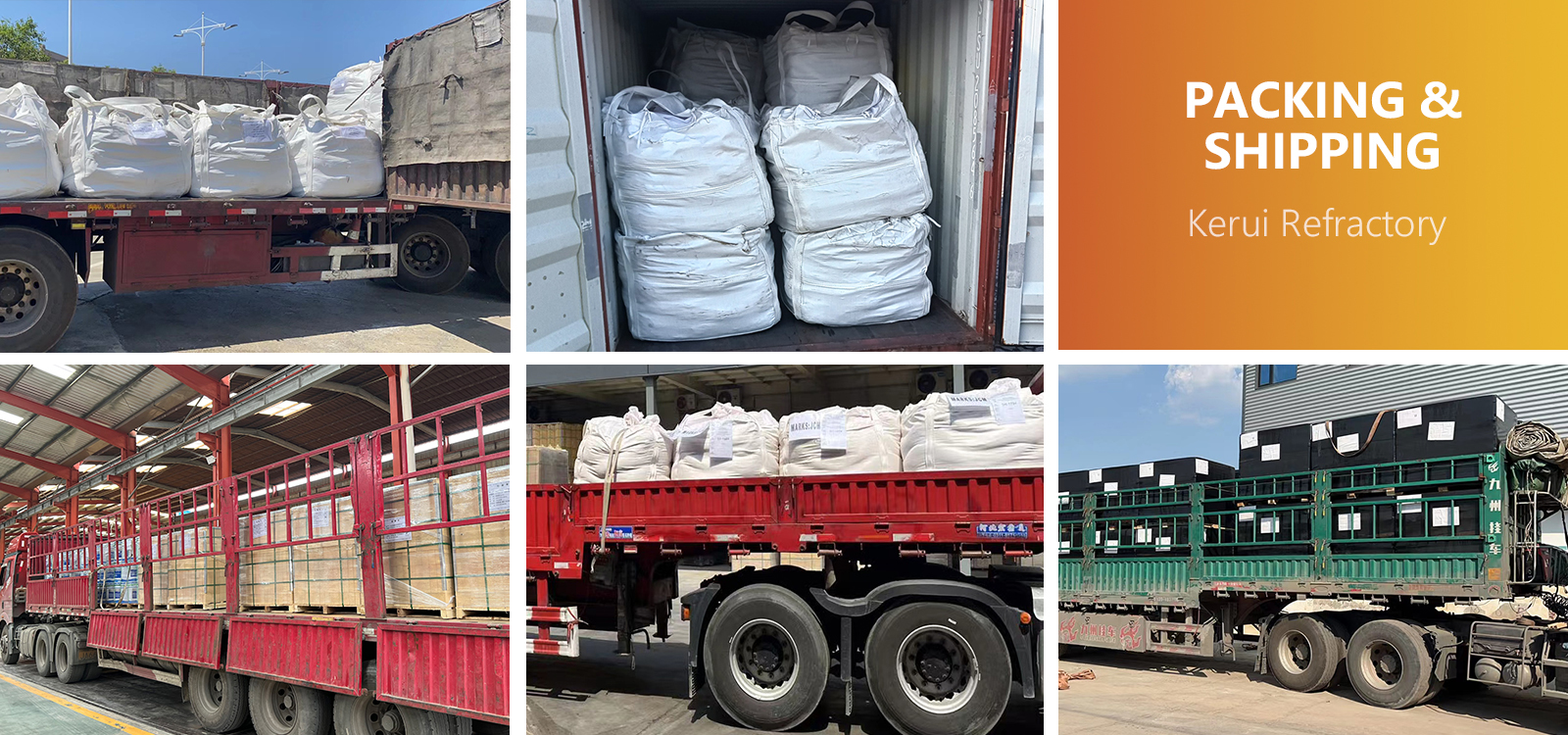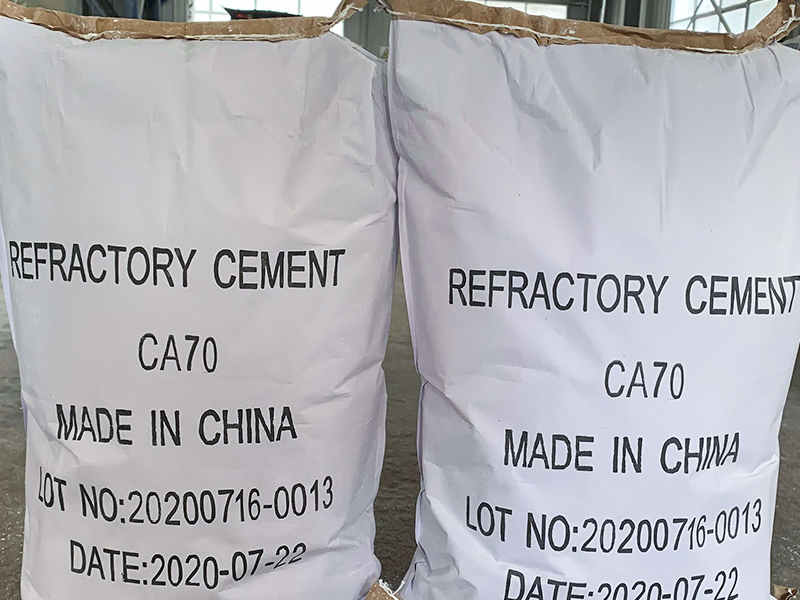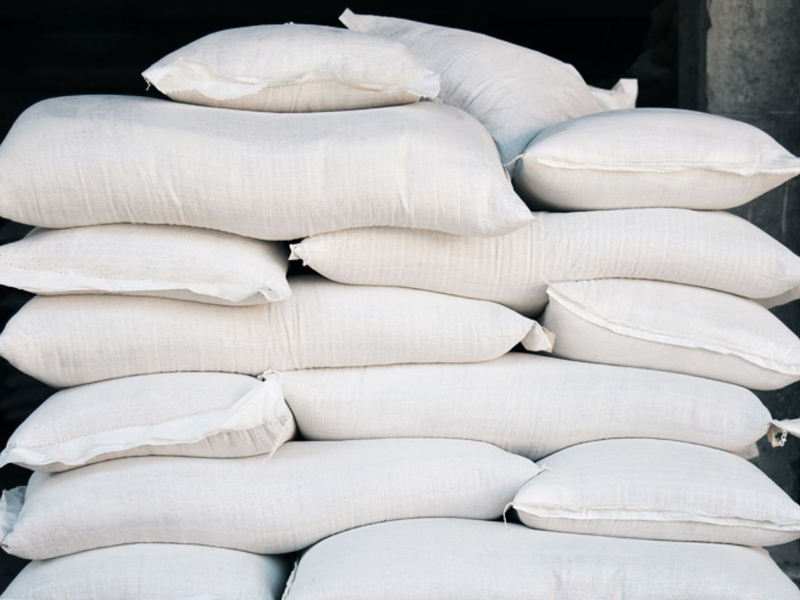 Kerui Competitive High Alumina Refractory Cement Price
Kerui is confident to provide competitive and affordable alumina cement price on the market! Because Kerui Refractory is the original alumina cement manufacturer, which reduces costs of distributors. More importantly, Kerui team provides the most cost-effective solutions and reasonable refractory cement price for your business. We sincerely recommend Kerui as your preferred high alumina cement supplier.
Why Kerui Provides Affordable High Alumina Cement for Sale?
There are two main reasons why Kerui can provide affordable refractory cement. One is that Kerui can control production costs very well. Due to the proximity to the source of raw materials and the highly automated production line of high-alumina cement , the purchase cost and production cost are well controlled. In addition, as a source supplier, Kerui guarantees that every customer can buy suitable high alumina cement at the factory direct sale price.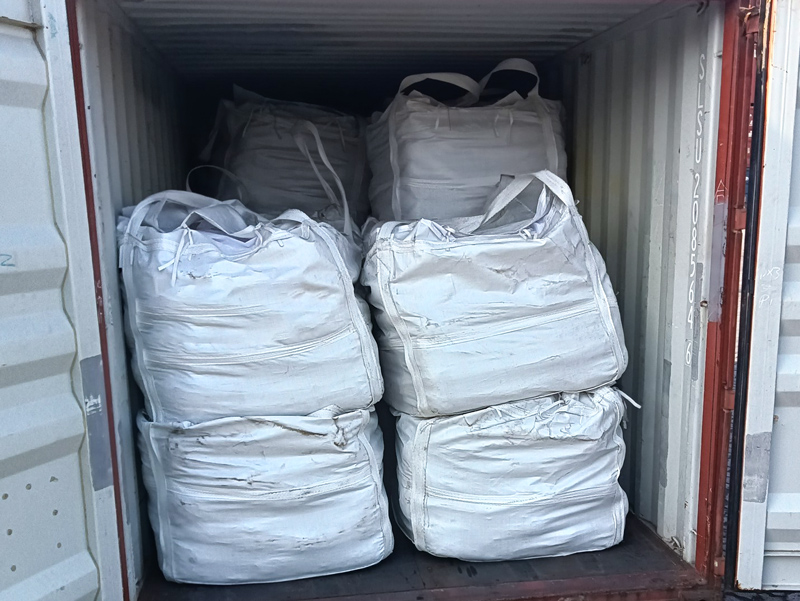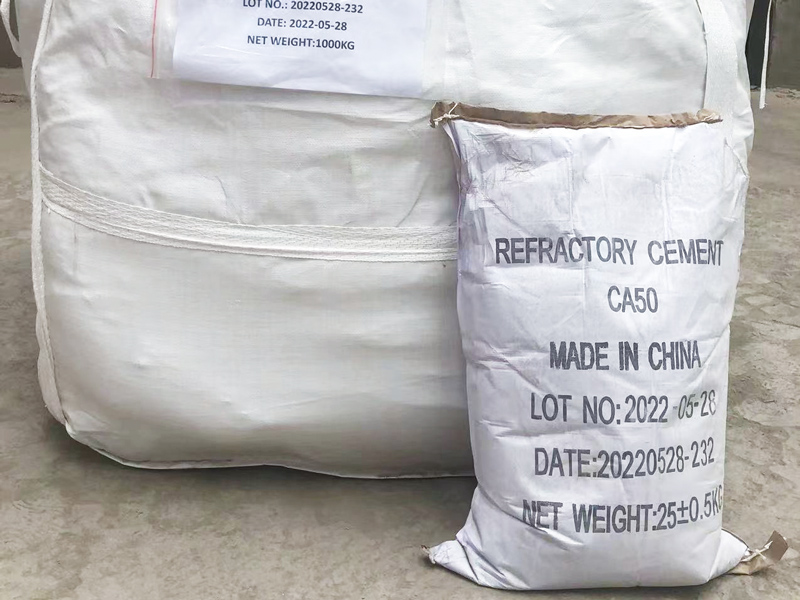 Extensive and Important Application of High Alumina Cement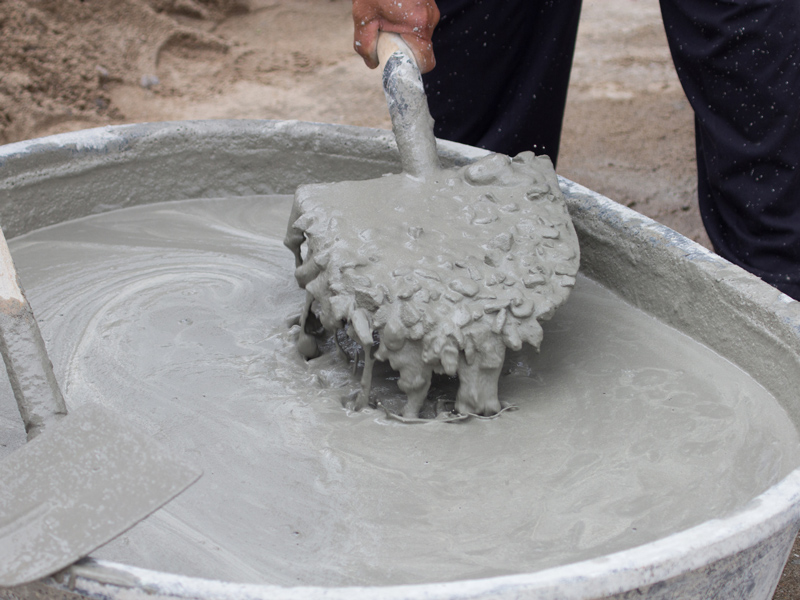 As a Combination in High Temp Industries
Industries operating under high-temperature conditions greatly benefit from high alumina cement. Found in furnaces, kilns, and other heat-intensive setups, it thrives in extreme environments. Customers can use this cement freely with all kinds of refractory bricks. The cement's ability to maintain its structural integrity and mechanical strength even at elevated temperatures ensures the seamless operation of these high-temp industries.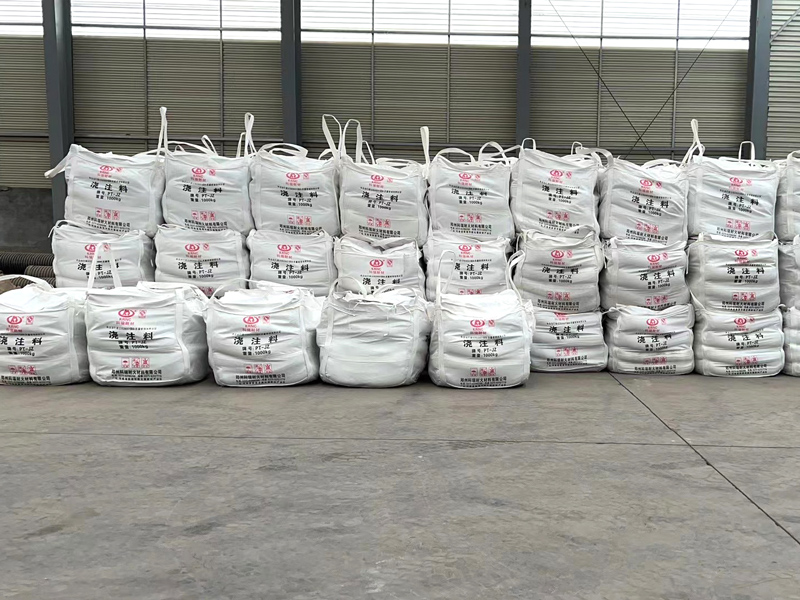 As Additives of Monolithic Refractories
High alumina cement serves as a vital additive in the production of monolithic refractory materials. Its binding properties and resistance to thermal shocks and chemical corrosion enhance the overall performance and durability of these materials. Besides, this is particularly valuable in applications like lining furnaces and constructing refractory structures where the adaptability of unshaped materials is essential.
As a Material in Urgent Projects
In urgent construction scenarios, such as rush builds, emergency repairs, and projects necessitating resistance against sulfuric acid corrosion or winter conditions, high alumina cement becomes a lifeline. Its rapid hardening ability and remarkable strength development when time is of the essence ensure that these urgent projects are executed efficiently. Kerui high alumina cement stands as an indispensable tool.
Precautions for Using High Alumina Cement
1. Maintain Adequate Ventilation
When working with alumina refractory cement, it's essential to ensure proper ventilation in the construction area. This practice helps to expel any harmful gases that might be generated during the construction process.
2. Wear Protective Gear
When handling alumina refractory cement, it is crucial to wear appropriate protective gear, including gloves, goggles and masks. This measure prevents potential harm to the skin, eyes and respiratory system.
3. Minimize Prolonged Contact
Kerui high alumina refractory cement contains certain chemical components that could cause irritation problems. Therefore, it's advisable to avoid extended exposure to the cement whenever possible.
4. Follow the Instructions
Workers should prior to using alumina refractory cement, carefully read the product instructions and follow them precisely. It's efficient to avoid altering the ratios or combining it with other materials without adhering to the provided guidelines.
5. Control Usage Quantity
It's important to exercise control over the quantity of alumina refractory cement used. Moreover, workers can employ high alumina refractories in amounts for your project's requirements and excessive usage. This aims to maximize the construction effect.
6. Proper Storage
When storing alumina refractory cement, customers has better choose a dry and well-ventilated location. It should away from sources of heat and flammable materials. This practice ensures the integrity of the cement's properties over time.

Tips: Transportation and Storage of High Alumina Cement
Transportation of High Alumina Refractory Cement
When it comes to the transportation and storage of high alumina cement, there are key considerations that must be heeded to preserve its quality and effectiveness. Moisture prevention takes center stage in this process, as it significantly contributes to prolonging the storage life of the cement while preventing any detrimental impacts on its performance. Maintaining a dry environment during storage is paramount to safeguarding the product's integrity.
Storage of Alumina Refractory Cement
Moreover, during transportation, storage, and usage, a cautious approach is crucial to maintain the cement's intended properties. It's imperative to prevent any contact between high alumina cement and other cement types, such as silicate-based cement or other fire resistance bricks, as well as any potentially harmful impurities like lime. Such interactions can lead to unwanted chemical reactions that might compromise the cement's characteristics and performance.
In the usage phase, the quality of water used for mixing plays a pivotal role. It's essential to use pure and uncontaminated water to avoid the introduction of harmful impurities that could adversely affect the product's performance. By adhering to these best practices throughout the transportation, storage, and application stages, the true potential of high alumina cement can be harnessed. Therefore, it has consistent and reliable outcomes in various construction applications.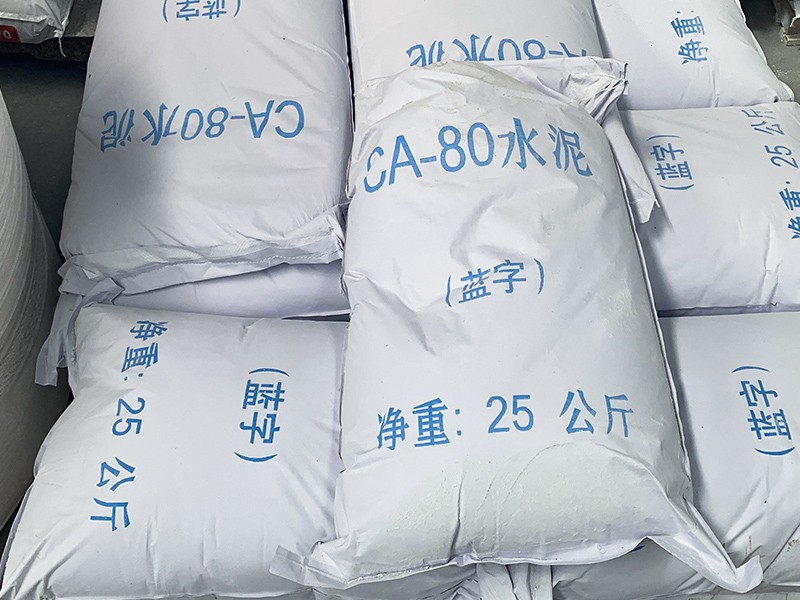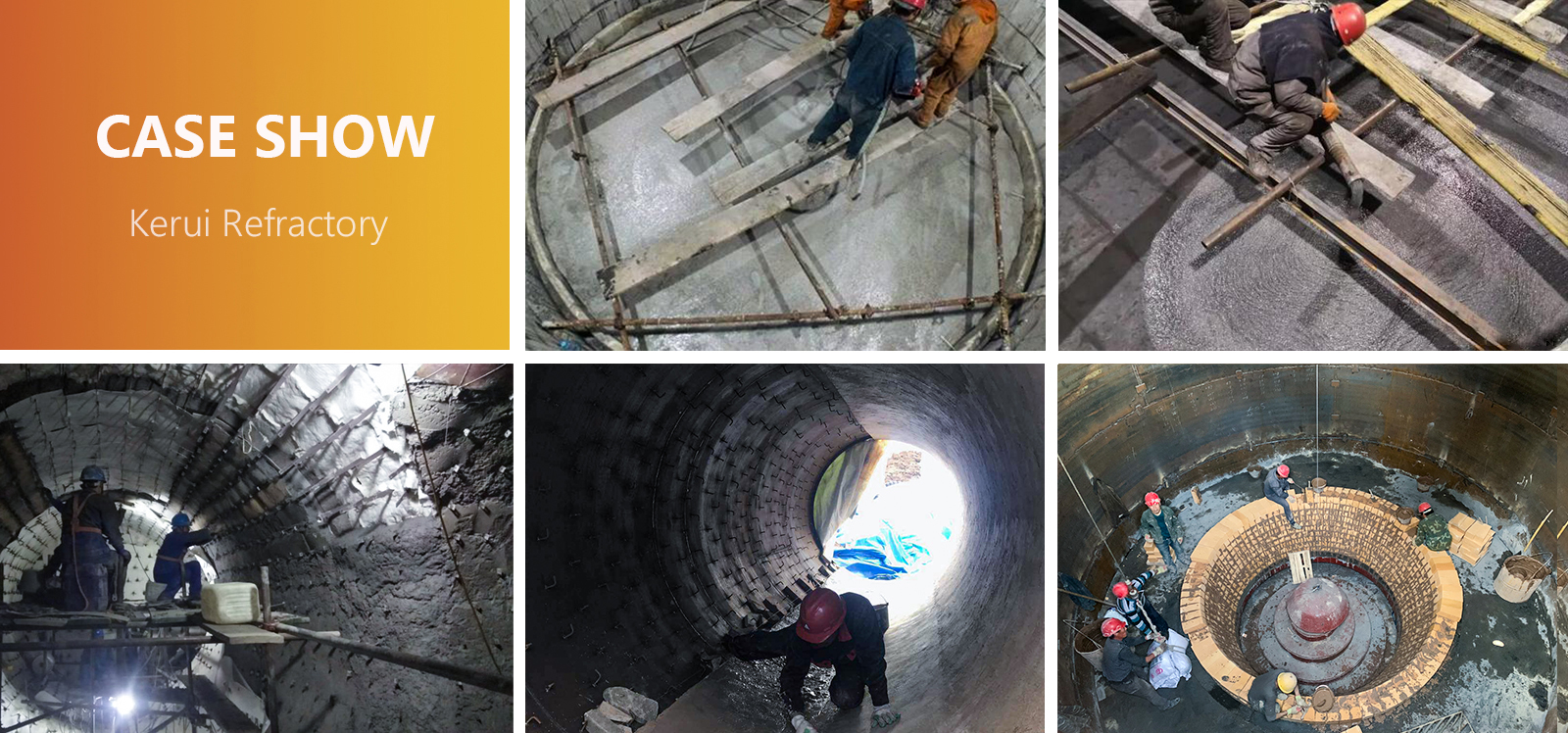 Kerui Support for High Alumina Refractory Cement
Kerui Complete Solution
It's worth Kerui offers a complete solution that covers every aspect of your high alumina refractory cement requirements. Our expert team provides support ranging from initial product selection and configuration to guidance on usage and kiln construction. Additionally, we offer insights on proper storage techniques to maximize the longevity of your high alumina cement.
Kerui Certificates and Honors
When it comes to quality, Kerui stands out. Our high alumina cement holds a range of certifications, with adherence to international standards and even surpassing them. Throughout the production process, Kerui Refractory maintains strict quality control measures at every step. This dedication has garnered support not only within the industry but also from local governments.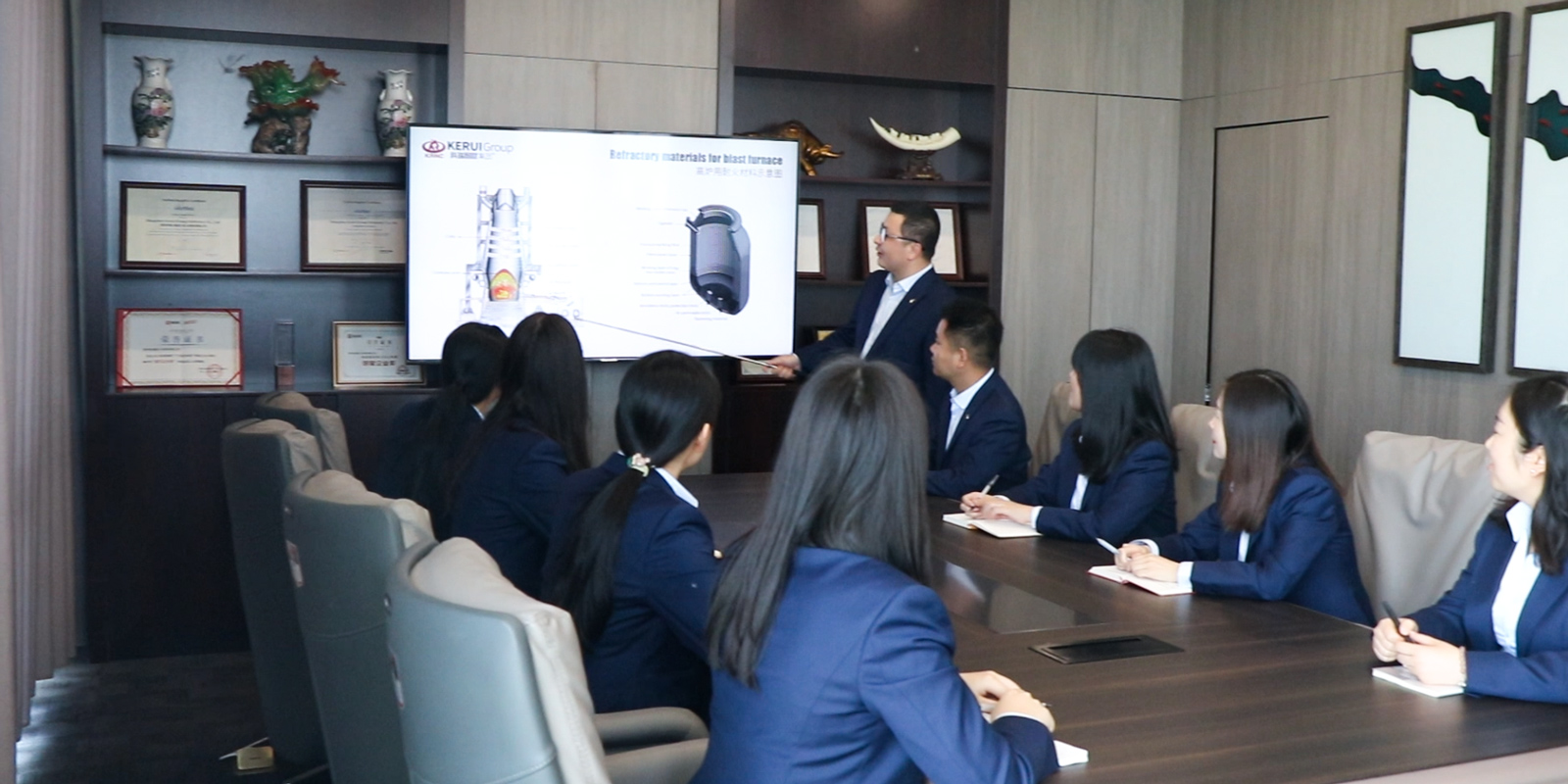 Kerui Technical Support
With over 20 skilled engineers, Kerui is ready to provide the most specialized services. Whether it's selecting and configuring high alumina cement, advising on usage and kiln construction, or providing guidance on proper storage methods, our experts are here to support you at every stage.
Kerui After-sales Service
Collaborating with Kerui ensures a commitment to top-tier after-sales service. We value customer feedback and regularly conduct follow-up visits to closely monitor your experiences. This commitment to customer satisfaction has contributed significantly to Kerui's positive reputation in the market, underlining our dedication to your success.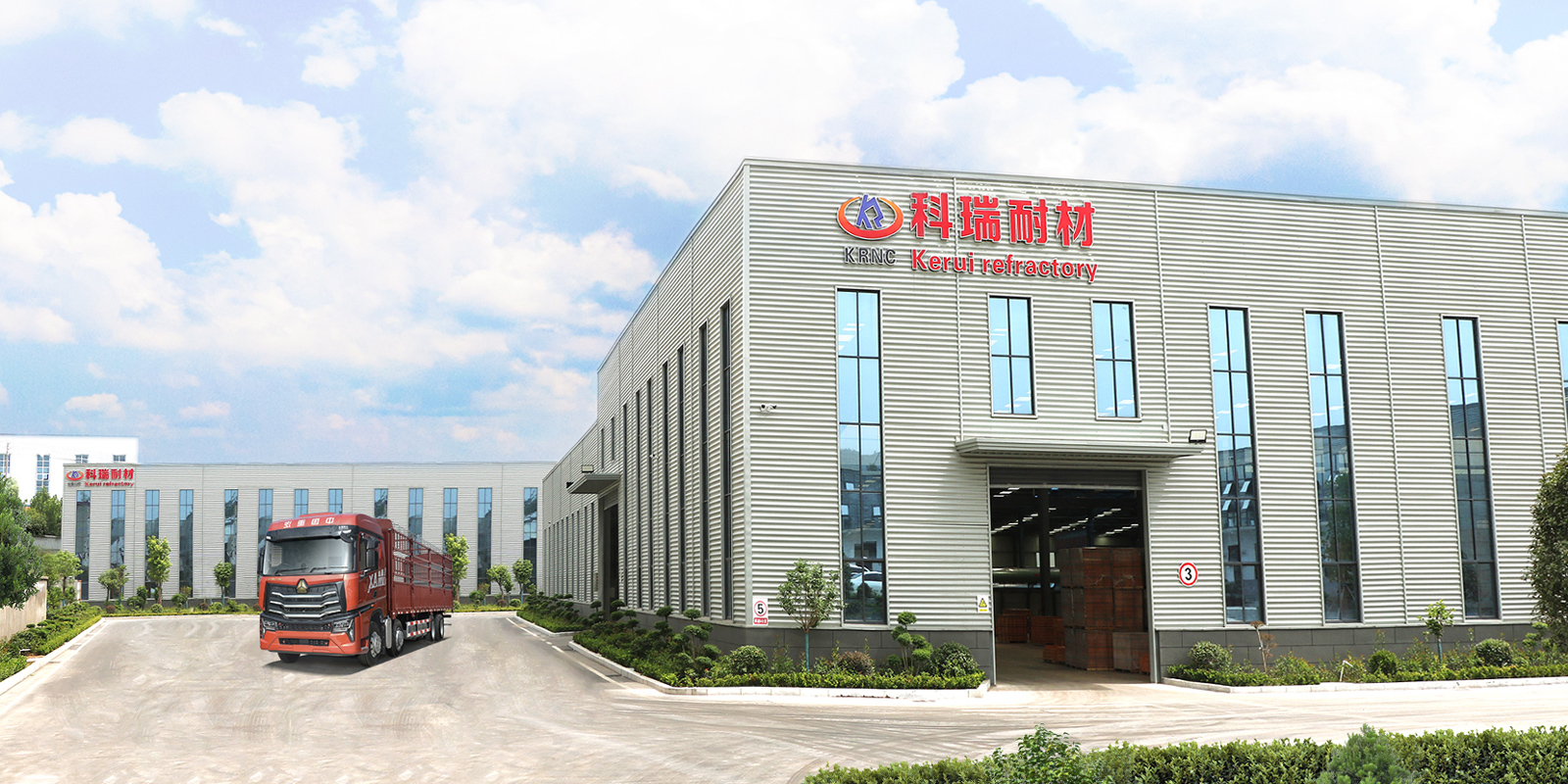 In the End
In fact, reliable alumina refractory cement is crucial for your business. If you're considering to buy alumina cement, we sincerely recommend Kerui to you. Kerui high alumina refractory cement stands out because of good quality, affordable price as well as complete service. Contact us now to get more information.