Kerui refractory fire bricks are important in high temperature applications. This brick can maintain the stable and safe operation as well as improve the working efficiency. It's crucial to choose high-quality fire bricks for your business. If you're looking for reliable refractory bricks for sale, there are wide options!
01 – Alumina Series
Main Content:
25% – 99% Al2O3;
Refractoriness:
1790℃ (3254℉);
Applications:
lining for hot blast stoves; ladle linings, steel drum linings; steel furnace roofs; transition zones, firing zones, cooling zones of cement kilns, working layers such as cement vertical kilns and other thermal equipment.
Wide Applications
High Mechanical Strength
Good Thermal Conductivity
High Refractoriness
02 – Magnesia Series
Main Content:
5% – 97.5% MgO;
Refractoriness:
1700℃ (3092℉);
Applications:
open hearth, oxygen converter, walls and floors of electric furnace; blast furnaces and reverberatory furnaces for smelting copper, nickel and aluminum in non-ferrous metallurgy.
Good Resistance to Alkaline Slag
High Density
High Refractoriness Under Load
Low Thermal Expansion Coefficient
03 – Silica Series
Main Content:
20% – 94% SiO2;
Refractoriness:
1650℃ (3002℉);
Applications:
coke oven masonry, high-temperature load-bearing parts of hot blast furnaces, vaults and other load-bearing parts of thermal kilns of various glass, ceramic, and refractory materials.
Good Resistance to Acid Slag
High Refractoriness Under Load
High Stability
Good Thermal Shock Resistance
Production Process of Refractory Fire Bricks
Step1
Raw Material System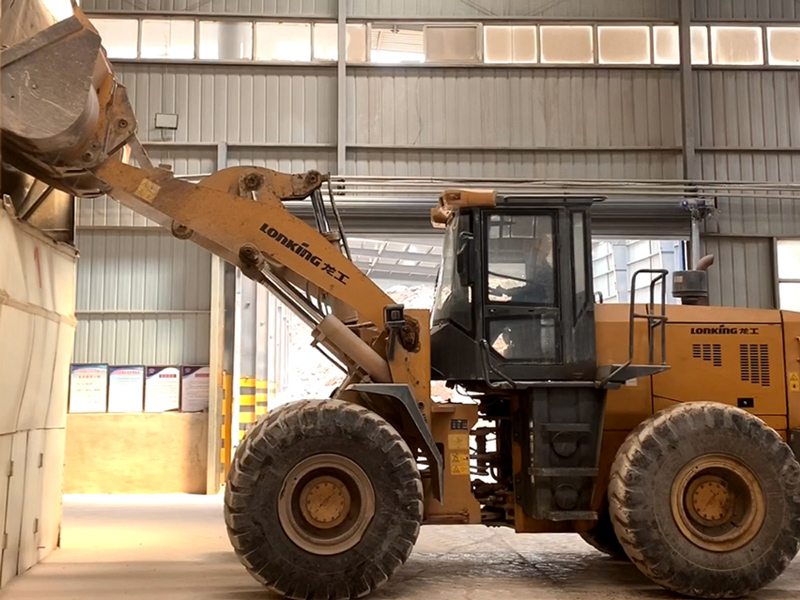 Step2
Batching System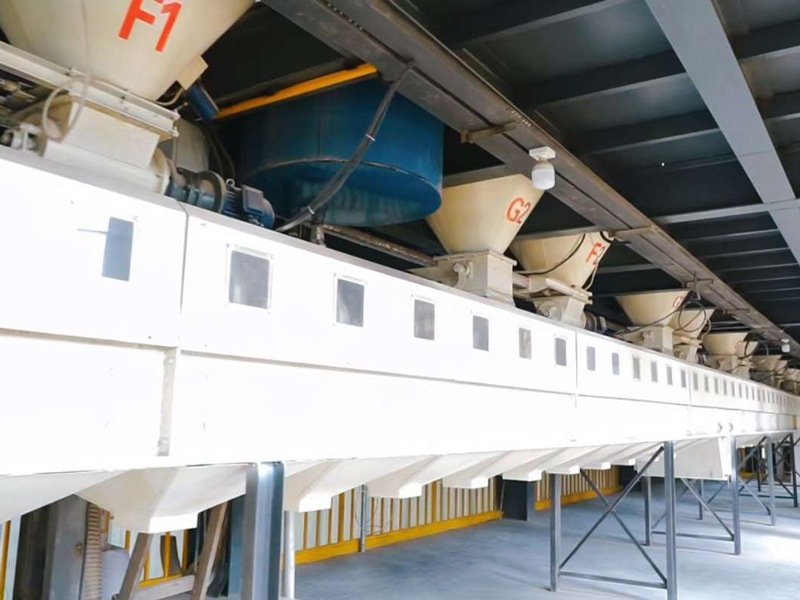 Step3
Molding System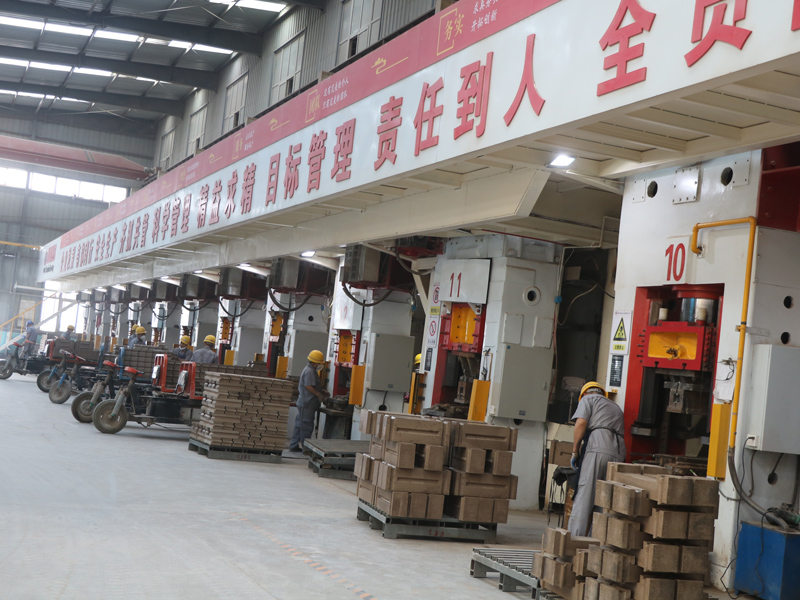 Step4
Drying System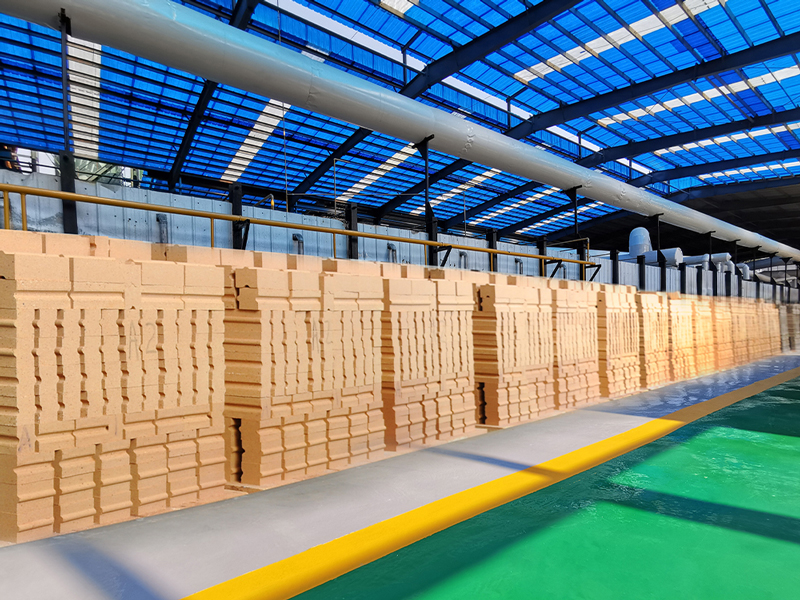 Step5
Sintering System
Step6
Delivery System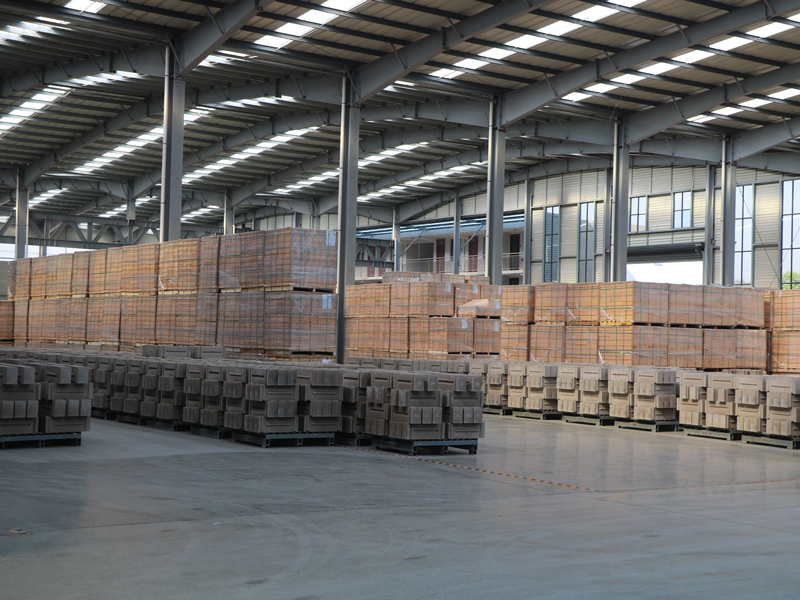 Certificates of Kerui Refractory Fire Brick
Kerui refractory fire bricks have international certifications include ISO, CE and SGS certifications. Correspondingly, there is assurance on the quality as well as performance. Besides, Kerui owns numerous honors from the refractory industry as well as local government. Kerui is a reliable refractory product supplier with a strong sense of social responsibility. Customers are assured to buy excellent refractory fire bricks.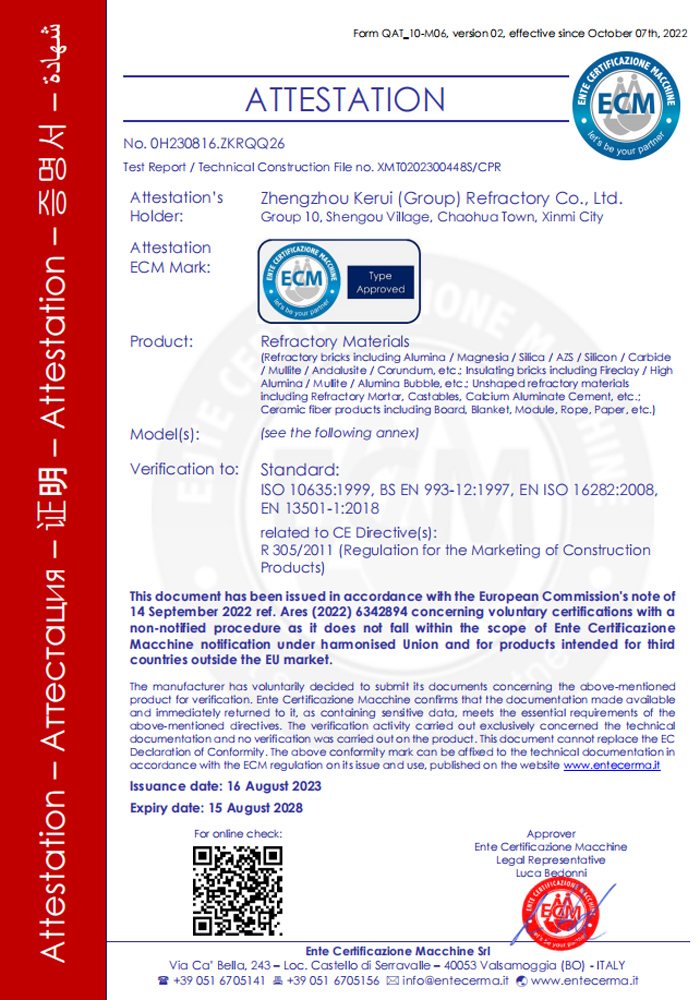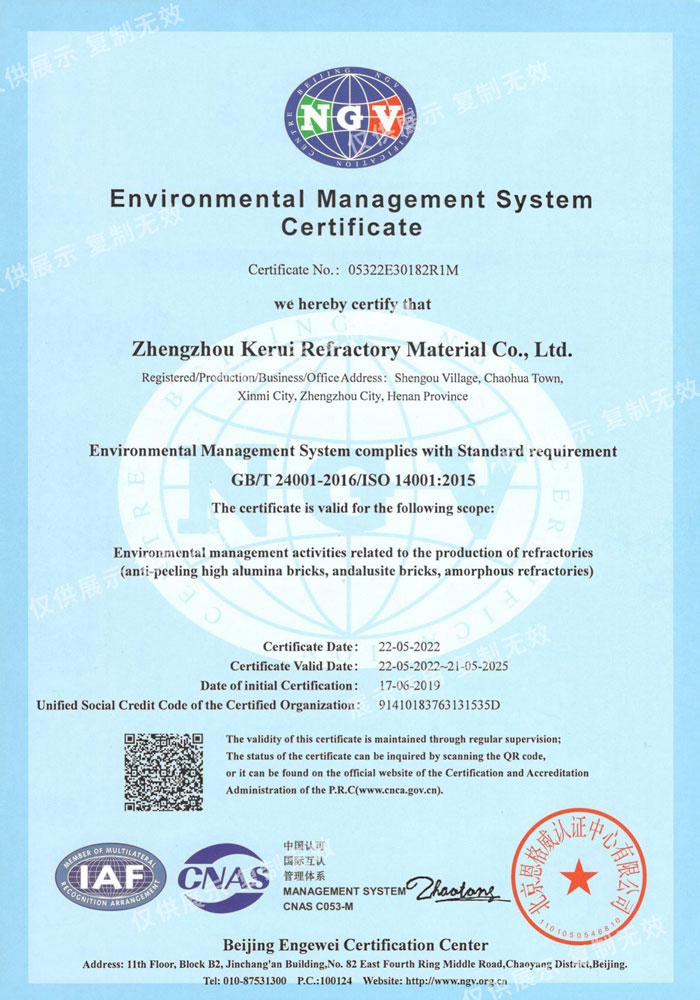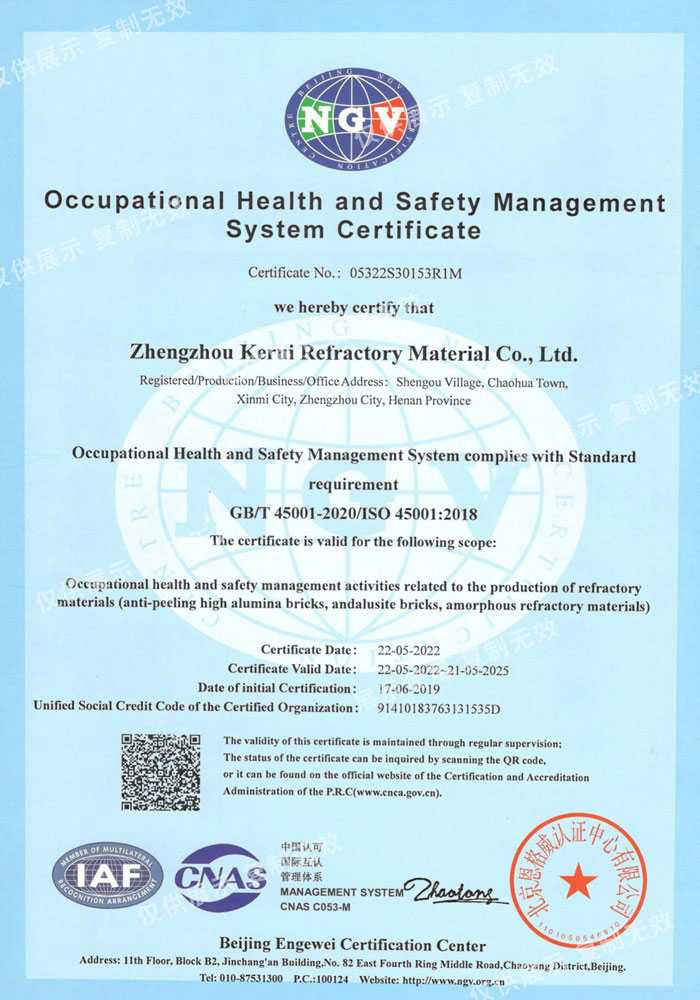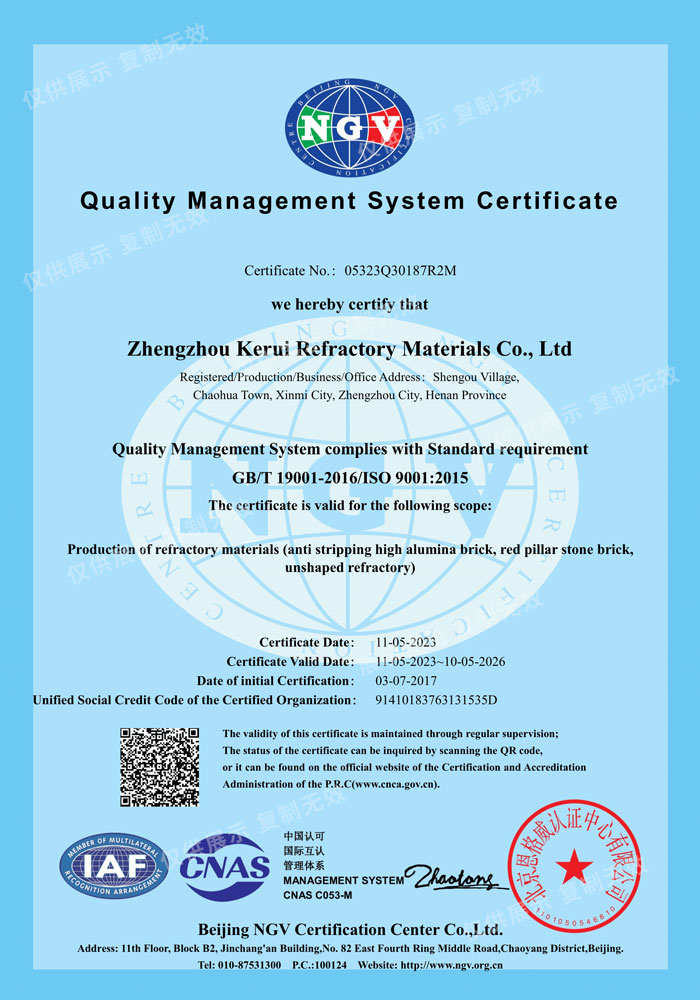 Wide Applications of Kerui Refractory Fire Bricks
Steel and iron making industry: linings of blast furnace, converter, electric arc furnace, crucible, steel ladle, continuous casting equipment, bottom, roof, etc.;
Cement industry: walls of cement kiln, lining of rotary kiln, preheating zone masonry, firing zone, heating zone, etc.;
Ceramic industry: inner chamber of ceramic kiln, sagger, insulation layer, furnace door, exhaust port and pipe, combustion chamber, etc.;
Power industry: lining of combustion chambers, boilers, steam burners, hot air ducts and heat exchangers, high temperature flues, etc.;
Metallurgical industry: blast furnace lining, furnace wall, electrolyzer, hot blast stove, lining of copper smelting furnace, kiln top and door, kiln mouth and furnace bottom, etc.;
Glass industry: lining of the glass melting furnace, the side walls of the melting furnace, the inner wall of the combustion chamber, the glass furnace access door, the heat exchanger, the glass cooling tube, etc.

Delivery Cycle of Kerui Refractory Fire Bricks
For Standard Bricks
There is enough stock for standard fire bricks, which has a dimension as 230*114*65mm. Therefore, it can realize immediate delivery. This means that as soon as you place your order, we can instantly ship the products to your location. You can count on us to provide fast and reliable delivery of our standard bricks to keep your projects on schedule.
For Customized Bricks
Kerui supports customized sizes, shapes as well as chemical compositions of refractory fire bricks. From the design to final production, it may only costs 5-7 working days! Then Kerui will arrange the delivery as soon as possible. Besides, Kerui delivery team will update the latest news to you.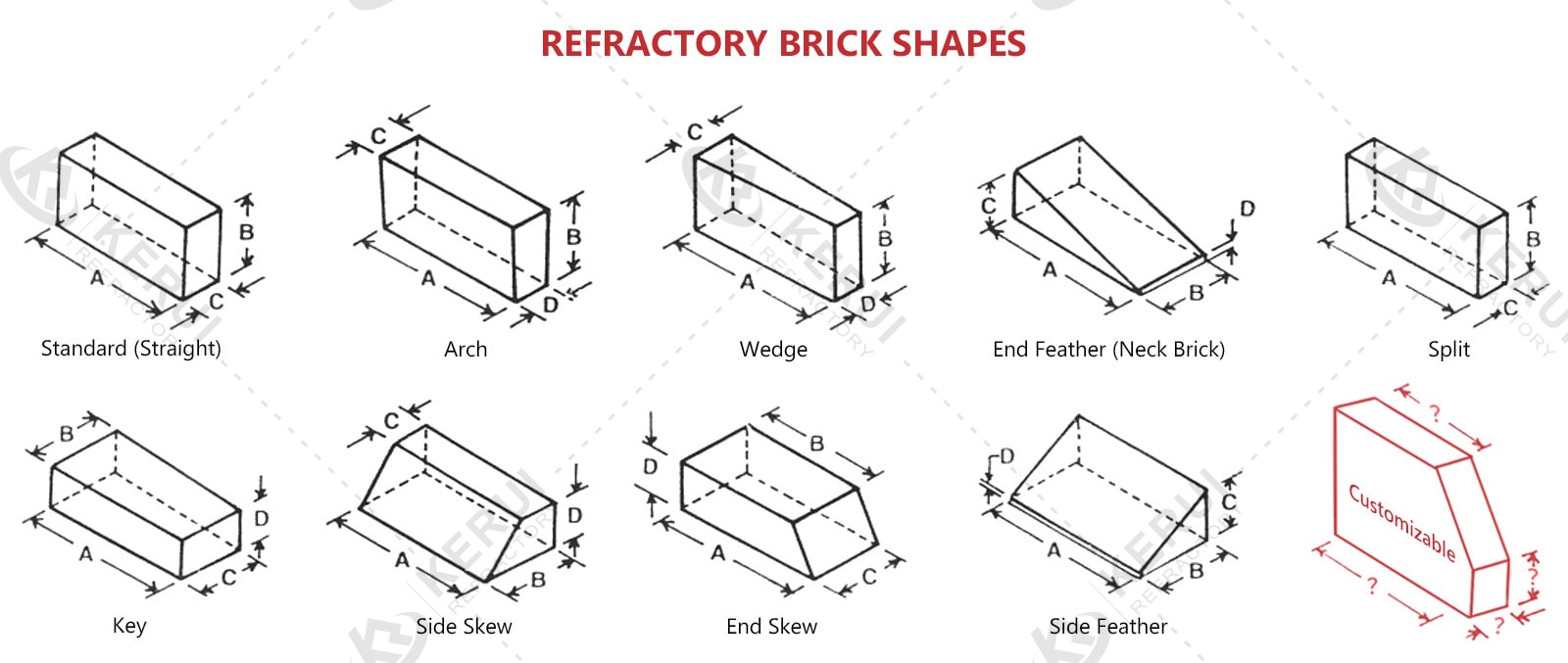 Kerui Cases
Due to excellent quality of refractory products as well as professional service, Kerui has been the first choice of worldwide customers. Customers can enjoy professional assistant throughout each step of you business. Now Kerui customers cover more than 5 continents and 30 countries in the world, including Sri Lanka, Pakistan, Vietnam, Indonesia, South Korea, Iran, Syria, Turkey, Russia, Kazakhstan, Uzbekistan, Italy, United Kingdom, Germany, Seychelles, Egypt, Morocco, Canada, United States, Madagascar, Australia…

Kerui Partners
In the past decades, Kerui establishes stable partners. They come from famous enterprises from the industry and the world's top 500 enterprises. Main partners of Kerui Refractory are RUSAL, ALBA, POSCO, SUNSTONE, CHALCO, EGYPTALUM, PSM, SONOCC, CNBMINTERNATIONAL CORP, XING DA STEEL CORD (THAILAND) COMPANY LIMITED, SHANDONG NANSHAN ALUMINIUM CO,. LTD. SHANDONG WEIQIAO VENTURE CO., LTD. And so on.











One-to-one Service

Experienced International Sales Manager Provides One-to-one Service

Professional Solution

30+ Technicians Offers Professional Solutions Based on Customers' Site Conditions

Quality Management System

Quality Management System Ensures the Stability of Products

Responsible After-sales Service

Regular Customer Visit and Lifelong After-sales Service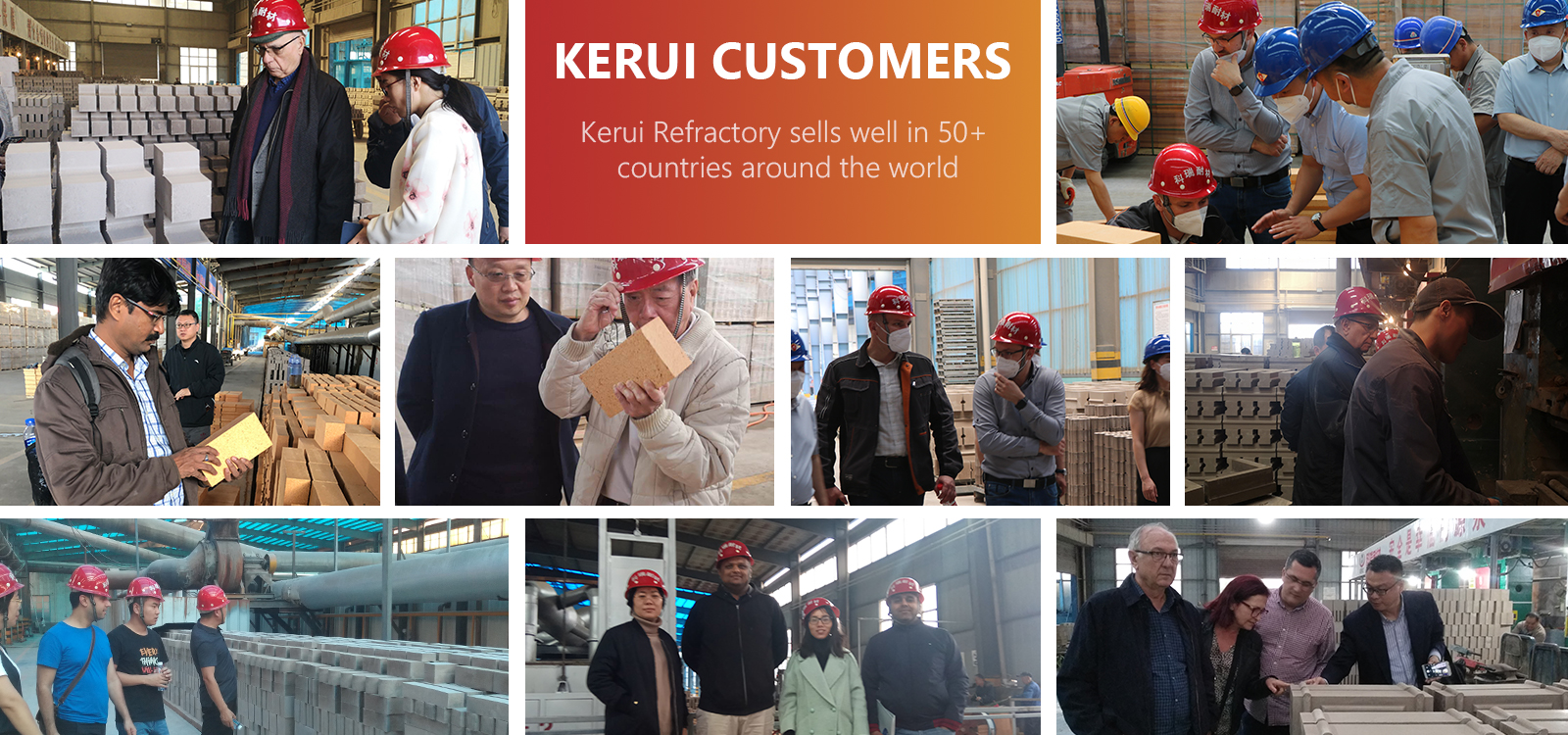 FAQs About Refractory Fire Bricks
Here are some common questions and answers that customers may have regarding to refractory fire bricks:
Is Kerui a Manufacturer or Trader?
Kerui Refractory is an original manufacturer in China. Founded in 2004, Kerui has rich experience in refractory industry.
Can I Visit Factory?
Yes! Welcome to visit Kerui factory at any time. The factory is located in Xinmi City, Henan Province. Contact Kerui to arrange your visit.
Can You Provide Free Sample?
Yes! Kerui provides free sample. Customers should undertake the freight. Please tell us which product you're interested in for more details.
Do You Accept Customization?
Yes! Kerui factory supports customized sizes, shapes, chemical compositions and other aspects of refractory bricks. There are more than 20 engineers who are ready for customized solutions for you.
How Is Your Production Ability?
According to the data, the annual output of Kerui is about 150,000 tons. Among them, there are 100,000 tons of shaped refractory products as well as 50,000 tons of unshaped refractory products.
How Long Can I Receive My Products?
For stand brick (230*114*65mm): 20 working days (immediate shipment in stock and 20 working days of shipment);
For customized brick: 35 working days (5-7 working days of production and 30 days of shipment).
Do You Offer Technical Guidance?
Yes! Kerui professional engineers offer technical guidance for the selection of refractory bricks, construction of bricks, following maintenance of kilns and other issues.
How Should I Choose Suitable Refractory Bricks?
For stand brick: please send us list of raw materials, dimensions, technical data, quantity and price terms;
For special-shaped brick: please send us list of raw materials, drawings, chemical and physical technical data, quantity and price terms.
What's Your Refractory Brick Price?
The refractory brick price varies depending on the type, specification and quantity. Please contact us for specific quotes and customized plans.
Is There Any Discount?
Yes! Kerui will hold irregular events. In addition, Kerui will give preferential prices to customers who purchase in bulk and have long-term cooperation.
What is the Lifespan of Your Refractory Bricks?
The life of Kerui refractory fire bricks depends on the conditions of use and the level of maintenance. Generally, these bricks can last for many years under the right conditions. We can provide advice on how to extend the service life of refractory bricks as well as your kilns.
How Do You Guarantee Quality?
To guarantee the quality of refractory bricks, Kerui arranges a strict quality control system and at least 8 quality control potions at every stage:
Quality control point1: purchase of raw materials that are in line with purchase standards;
Quality control point 2: control the fineness and granularity of raw materials;
Quality control point 3: control the fineness, granularity and water content of mud materials;
Quality control point 4: control the size of mold, number of brick presses and the bulk density, porosity as well as the single weight of bricks;
Quality control point 5: control the appearance and size, corners as well as density of refractory fire bricks;
Quality control point 6: control different temperatures in the sintering kiln, including the drying zone, transition zone, sintering zone, cooling zone, etc;
Quality control point 7: control the final products according to drawing, including sizes, corners, impurities and other aspects;
Quality control point 8: conduct a comprehensive inspection of the final product in accordance with inspection procedures.